Everyone wants to have a good and tan skin tone, but not everybody is lucky enough to own one.
If you are one of the lucky persons, you probably know how hard it can be to find the right cosmetic and skincare products for a tan skin tone.
Well, I've got the 411 on everything you need to know about your tan skin tone: from skincare tips to make-up ones!
Read along!
What is a Tan Skin Tone?
Tan skin tone is the term for light brown color skin. This type of skin benefits from being less susceptible to signs of aging like wrinkles and fine lines. [1]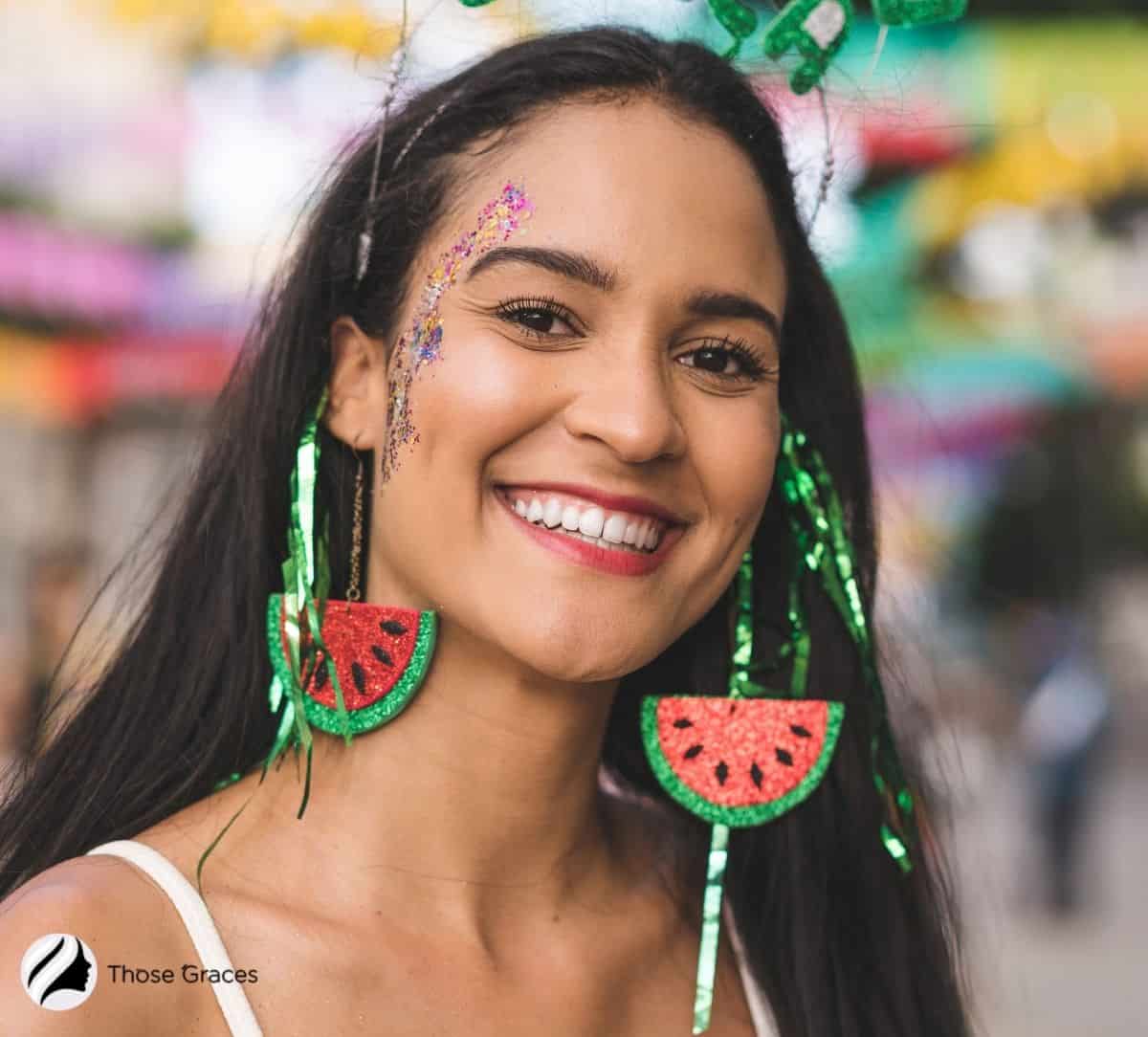 It also is far more accessible for people with tan skin tone to get a tan. On the Fitzpatrick skin scale, it ranges from type 3 to type 5.
It is one of the most desirable and attractive skin tones, at least in western and northern countries, and is characterized by golden tones and olive undertones.
This type of skin tone is usually darker than light skin tones but lighter than dark skin tones.
TRY READING: Olive Skin vs Tan Skin
Is Tanned a Skin Color?
Yes, tan is one of the types of brown skin color that is a pale brown fair skin tone.
The word is used to describe both light shades of brown, like Mediterranean tan, and medium brown skin tone, like Caribbean skin.
But 'tan' is mainly associated with a warm undertone.
It is similar in appearance to Asian skin tone.
How to Determine if You Have a Tan Skin Tone?
To determine if you have a tan skin tone, you can use these two simple methods.
Method 1: Test (In a Beauty clinic)
One of the easiest ways to be sure about your skin tone is to take a test at a beauty clinic or a skin technician.
These tests have become very common, and you can probably get one done at your nearby salon.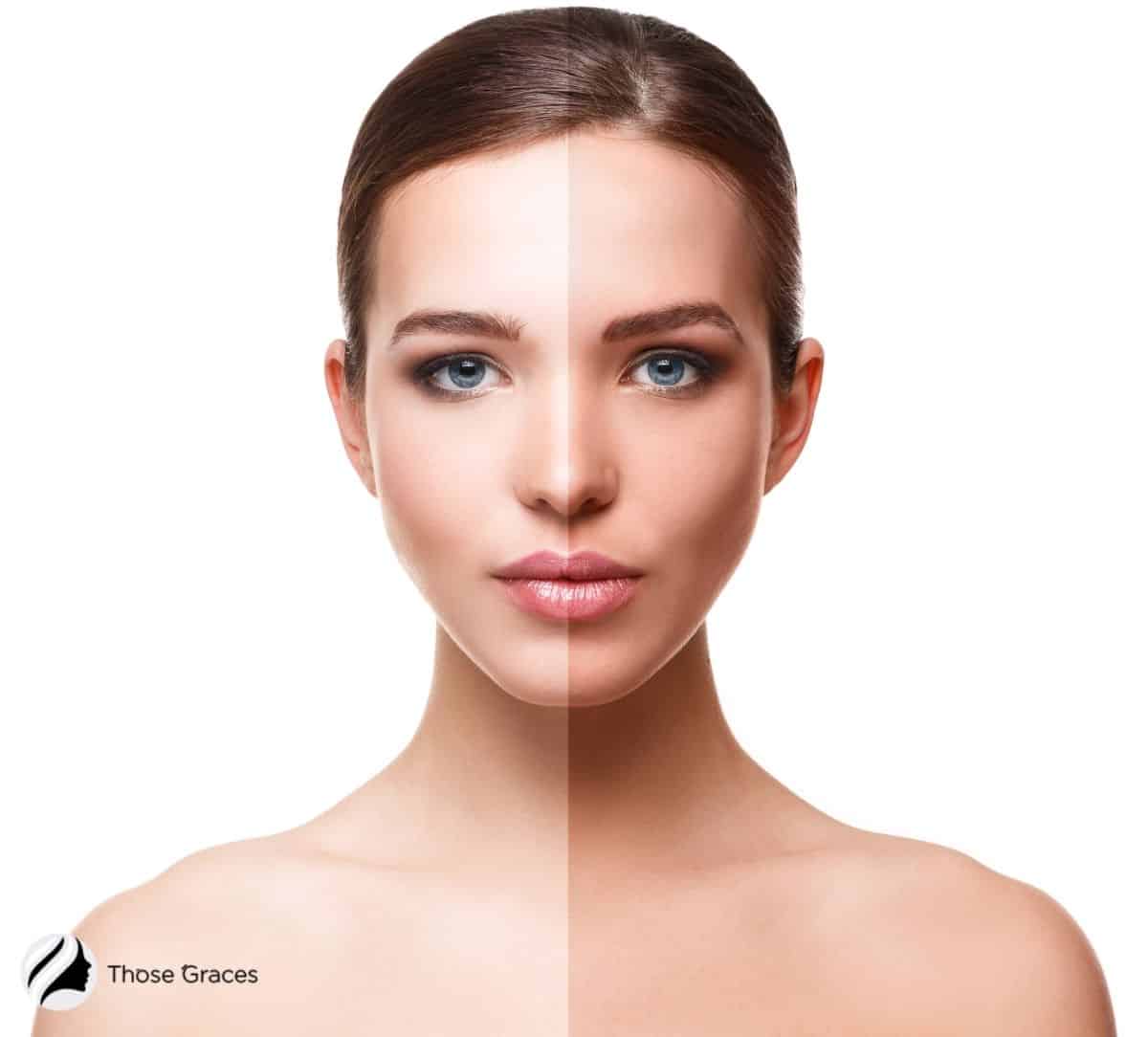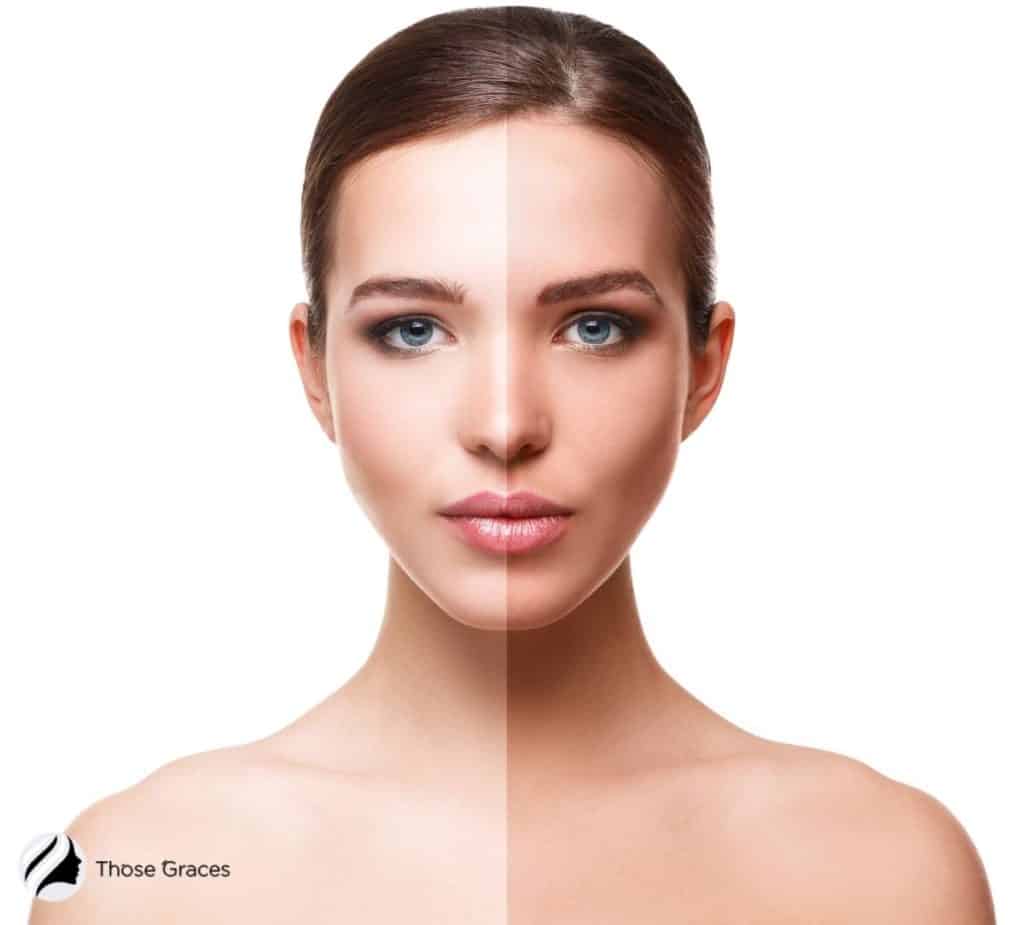 Method 2: Use The Fitzpatrick Skin Type Scale
The most efficient way to determine your skin tone is by using a Fitzpatrick skin type scale.
The Fitzpatrick skin type scale [2] divides skin type based on reaction to sun and melanin present in the skin. It has the following six types of skin;
TYPE 1
People with this skin type are more likely to have pale skin color, light blue, light gray, or green eyes.
They are also more likely to have pale blonde or red hair color.
On exposure to the sun, their skin burns quickly while it seldom tans.
TYPE 2
You will likely have pale or fair skin, blue, gray, or green eye color, and blonde hair if you have this skin type.
On exposure to the sun, this skin type usually freckles, burns, and rarely tans.
TYPE 3
Fair to beige skin color with a golden undertone is typical for the third skin type.
They are likely to have hazel to light brown eye color and dark blonde to light brown hair.
On exposure to the sun, this kind of skin sometimes burns and sometimes tans.
TYPE 4
People with this skin type are most likely to have olive tan skin tone or light brown skin with dark brown hair and eyes. They often burn on exposure to the sun but rarely tan.
Check out this video to learn more about olive skin.
TYPE 5
People with this skin type category have dark brown skin with eyes and hair shades from dark brown to black.
They always tan and rarely burn on exposure to the sun.
TYPE 6
The last skin type on the list has the darkest brown skin.
They are more likely to have brownish-black eye color and black hair.
They always end up with dark tan on exposure to the sun and never burn.
As you can see from the list, tan skin is type 3 to type 5 on the Fitzpatrick scale.
Check out this simple video tutorial on how to use the Fitzpatrick scale:
How to Get a Tan Skin Tone?
If you also want to get a tan skin tone like millions of others, there are two ways to achieve that.
1- Through Makeup
To achieve tan skin through makeup, you have to keep an eye out for warm shades.
Please don't go overboard with the makeup and use it in moderation.
Also, for the complete look, use the makeup on your neck and shoulder area as well.
Here's a video that will help you get that perfect sun-kissed tan with makeup
Check out this video with some awesome tips:
2- Check-in to a Tanning salon
Tanning beds are also a great way to get a tan.
However, remember never to hurry a tan and consult your salon's professional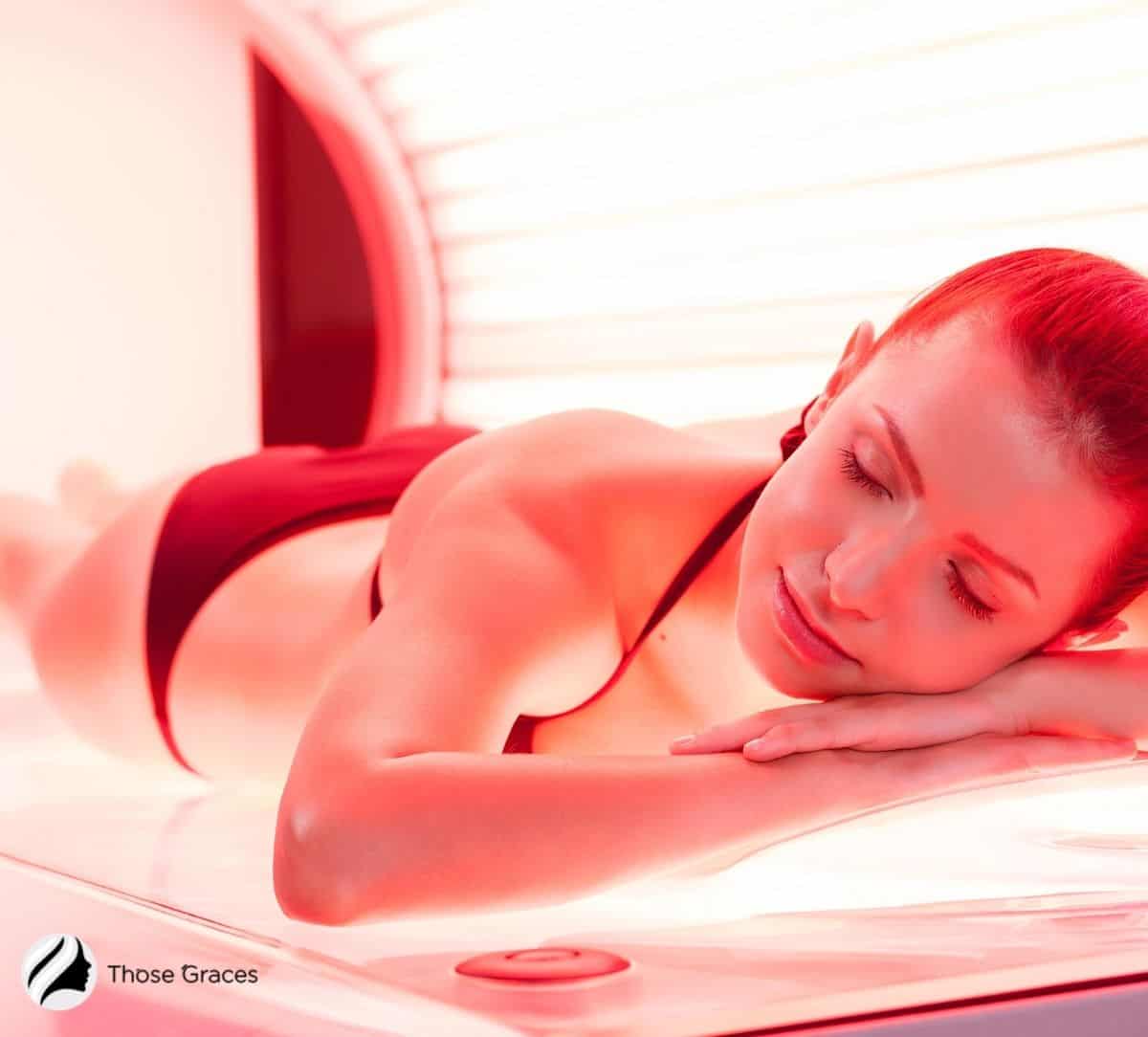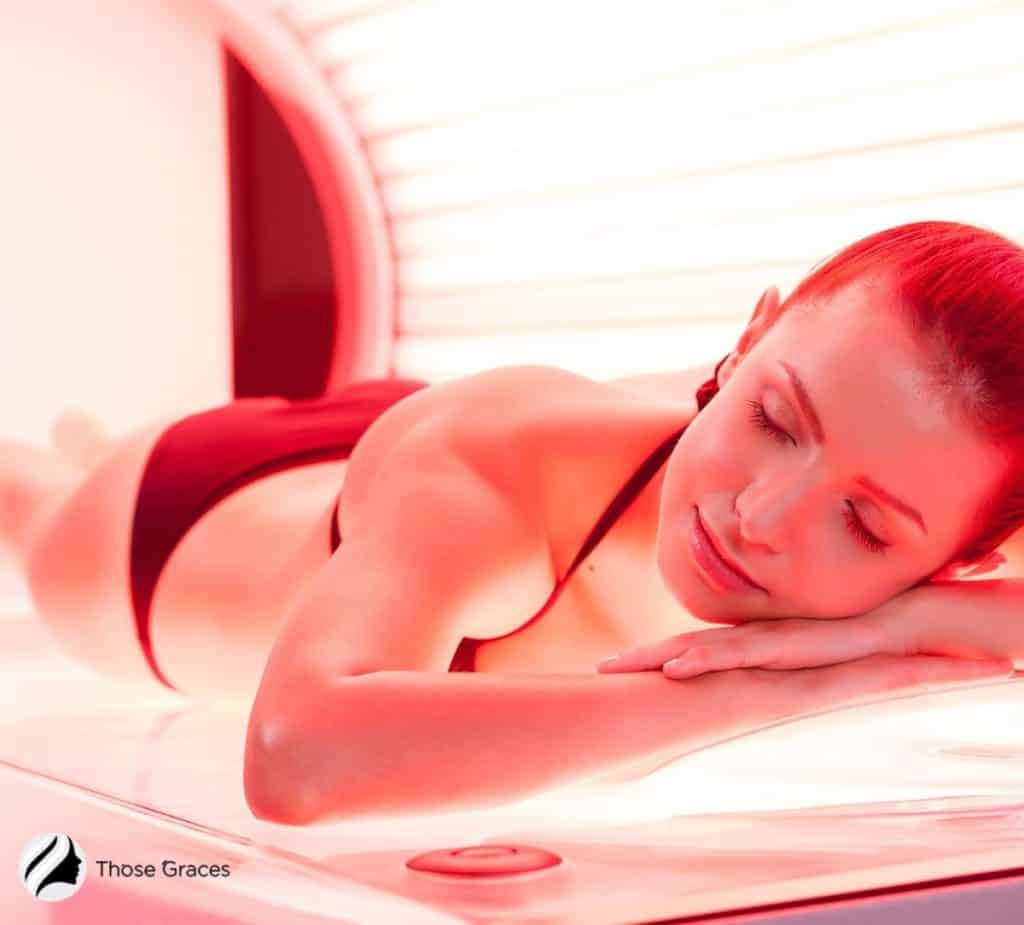 Tanning has been associated with skin cancer [3] due to exposure to UV rays.
If you do use tanning beds, make sure to check out our tanning bed safety tips! If you want to remove your tan, check out this excellent article that discusses tan removal costs.
What Are the Best Colors for Tan Skin Tone?
Warm colors are the best colors for your tan skin tone. Some of these are; olive green, purple, orange-yellow, and deep red.
Shades of earthy colors like rich brown and gray will also look great on you.
Choosing the right color and avoiding the wrong ones is essential.
Avoid faded colors, as they don't go well with your complexion.
For more insight on which colors best complement this hue, consider exploring my in-depth article about the 'tan skin color palette'.
Essential Skincare Tips for Tan Skin Tone
Skin Problems
Tan skin, darker than fair skin, is more likely to develop pigmentation problems. The most common type is post-inflammatory hyperpigmentation [4].
This means minor injuries, scars, or even a cut can leave behind dark spots on your skin.
Mosquito or insect bites can also leave the same kind of effects on the skin.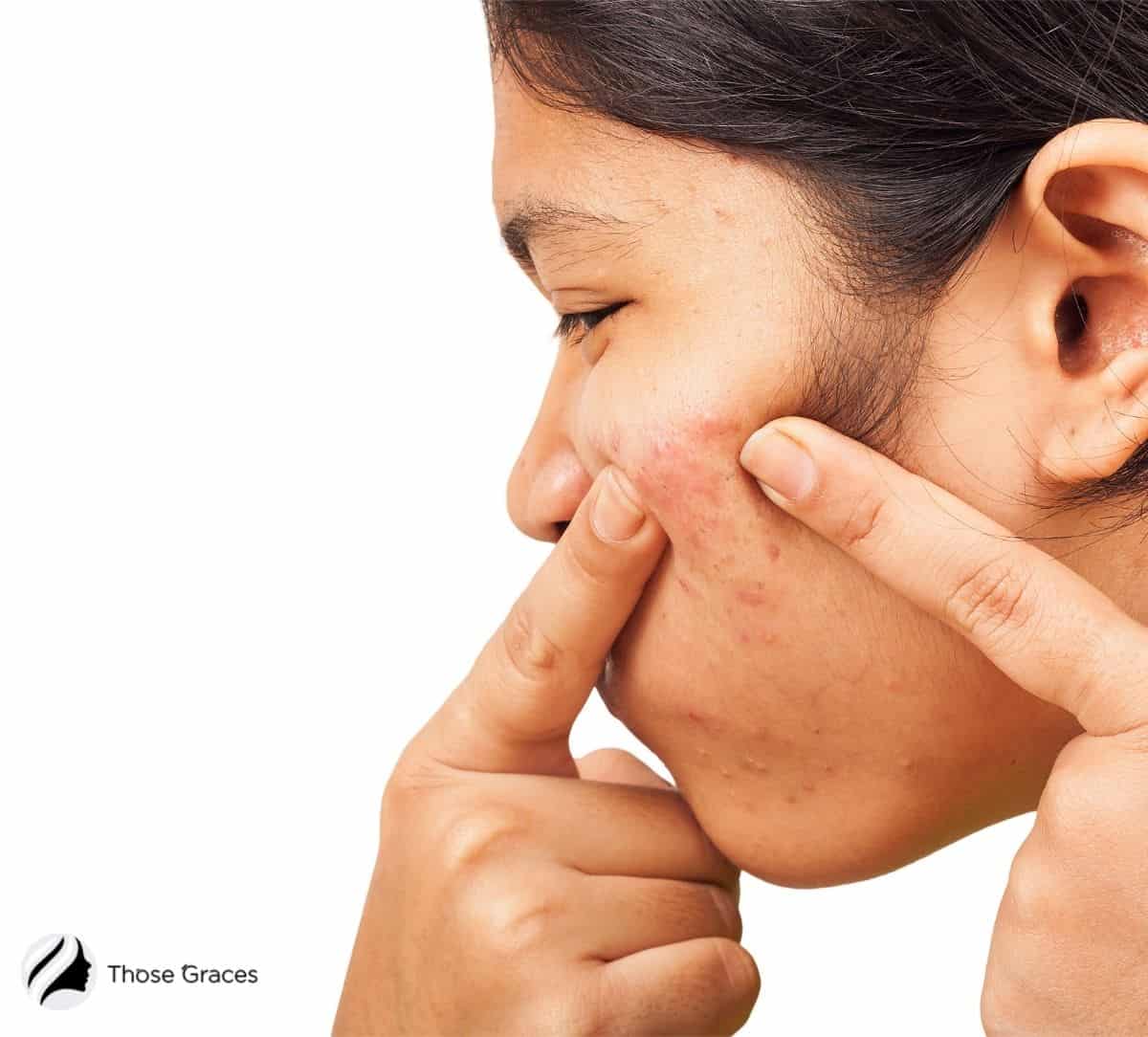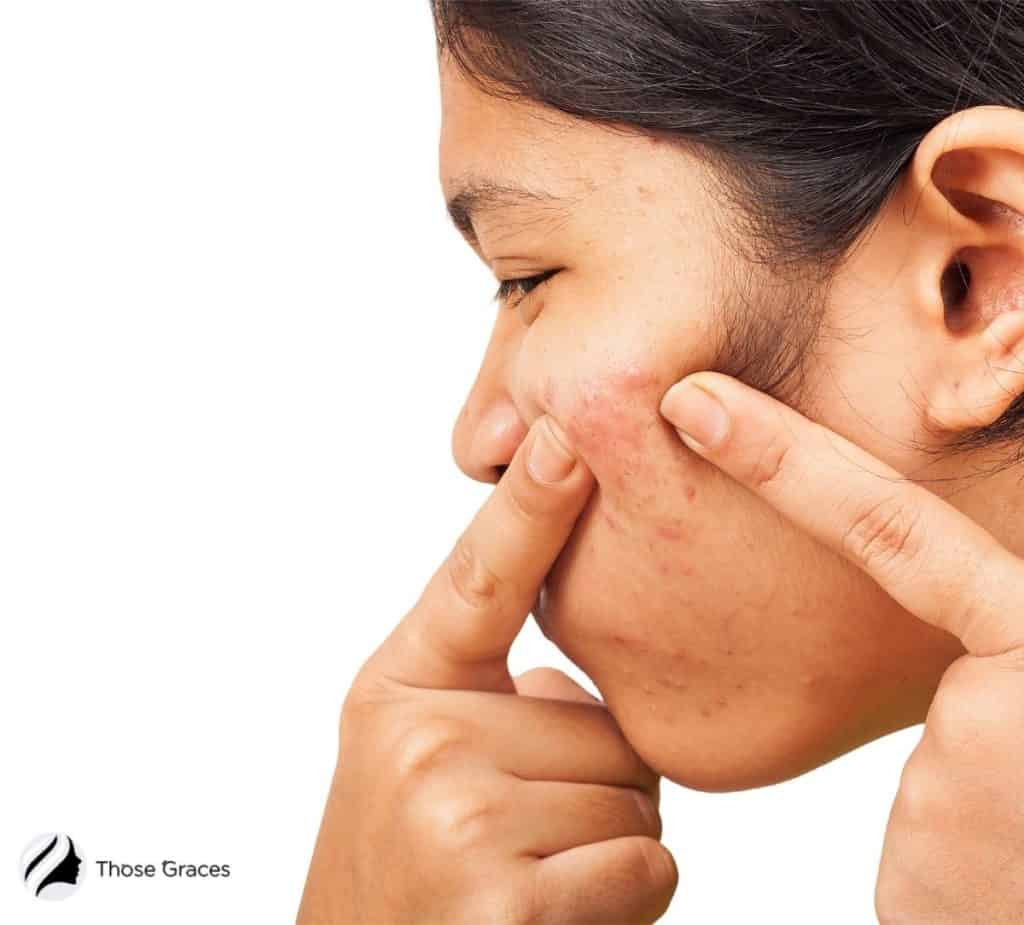 Although acne can occur in any skin type, tan skin is more prone to acne due to hyperpigmentation.
Tan skin produces more oil that mixes with bacteria in the pores and blocks it.
The blocking of pore opening then causes acne.
3 Basic Skincare Tips
Here are a few essential tips that anyone with tan skin must follow;
1. Always Hydrate
Hydration is essential for any skin type and this includes tan skin as well.
Proper hydration keeps your skin from going dry, so you should drink enough water even during winters.
2. Use Sunscreen
Don't fall into the common trap that dark skin doesn't need sunscreen.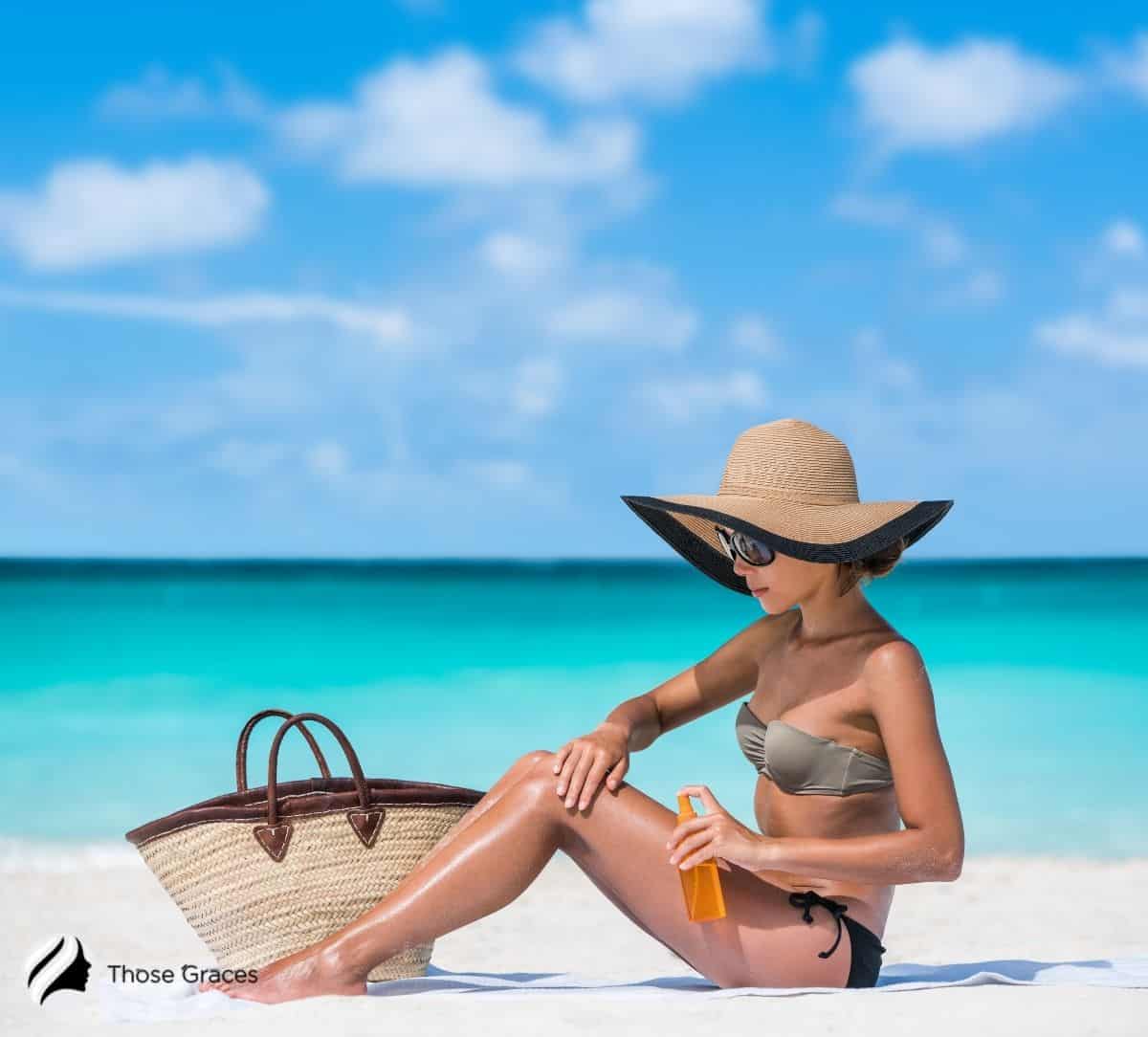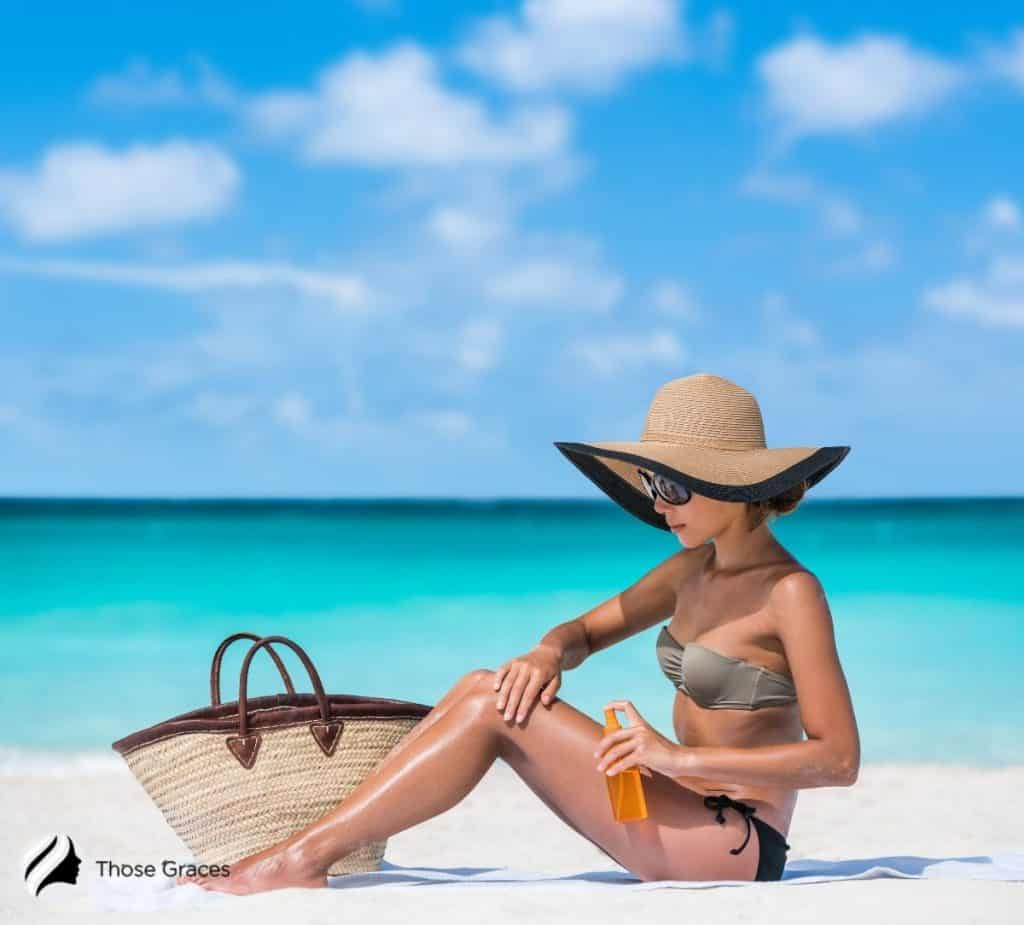 You might not get as severe a sunburnt as your pale friend, but this doesn't mean you are immune to the harmful effects of the UV rays of the sun.
3. Exfoliate Your Skin
Your darker skin tone is more sensitive to exfoliation.
It can lead to hyperpigmentation and irritate the skin. That is why you should refrain from overdoing it.
Exfoliate only once every week, and do not opt for professional exfoliation treatments like microdermabrasion before getting expert advice.
Makeup Tips and Products to Use
Tan skin has a warm natural vibrancy.
Here's how you can use different products on your tan skin, keeping that in mind;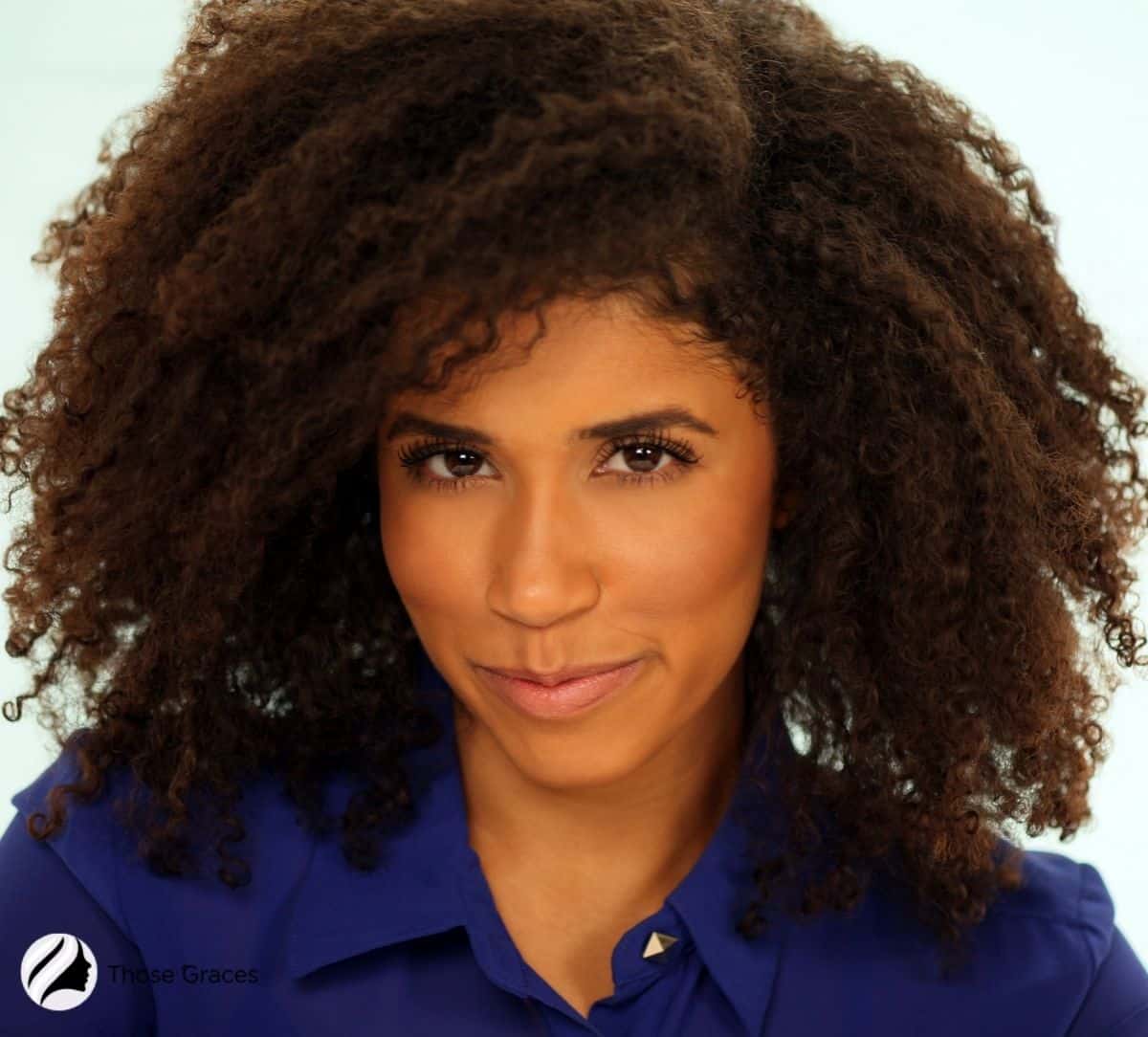 Primer
A primer will help you apply your makeup evenly and is a must-have for your beauty routine.
Foundation
The most suitable foundation for tan skin tone is a warm beige, natural tan, and classic tan.
Highlighter
If you want a radiant glow on your face, you'll need a golden highlighter accentuating your natural skin tone.
However, do keep the usage of highlighters to a bare minimum.
Lipstick
Warmer lipstick shades like orange-red, pink, and coral look the best on tan skin tones.
Remember, it is always an excellent idea to remove dead skin cells from the lips and apply a lip primer before applying the lipstick.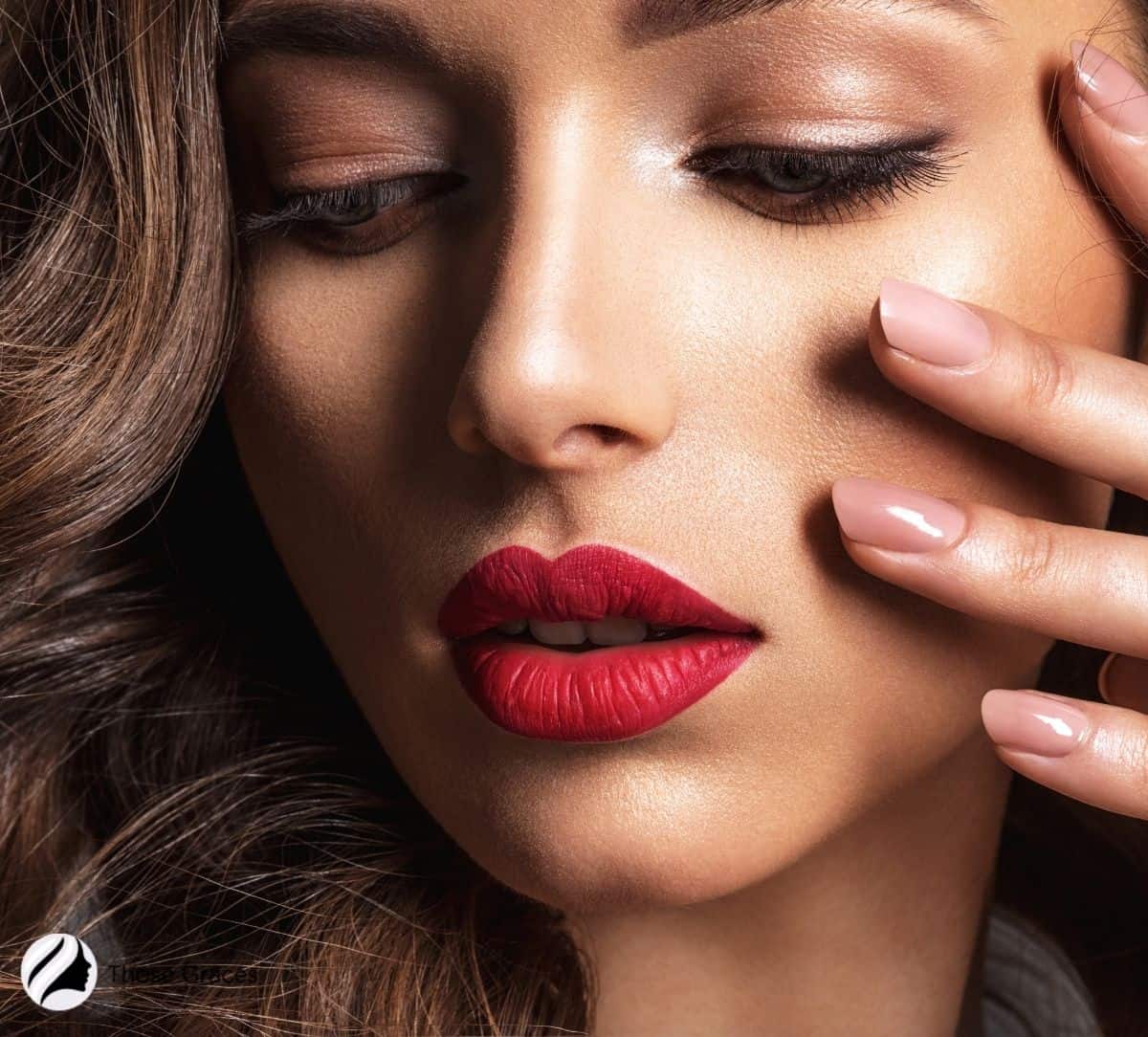 Eye Shadow
A golden eye shadow will blend beautifully with your complexion.
You can try other colors, too, if you don't want to limit yourself to only the golden shade.
3 Celebrities With Tan Skin Tone
Jennifer Lopez has a beautiful tan skin tone.
If you look at her off-screen appearances as well, you can't help but admire her flawless skin. Here's a great example of what I am saying
The pop sensation Beyonce Knowles is another excellent example of a celebrity with a tan skin tone.
Mexican-American actress Salma Hayek is the last one on our celebrities with a tan skin tone list.
Her perfect tan skin and beach body make it hard to believe that the actress is in her mid 50's.
Tan Skin Tone FAQs
Is tan skin attractive?
Tan skin is one of the most desirable kinds of skin, so obviously, it is considered very attractive.
What type of ethnicities has dark hair and tan skin?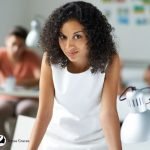 People from the Middle East, Latin America, and the southern parts of Europe have dark hair and tan skin.
What is the difference between a Mediterranean tan skin tone and a Caribbean tan skin tone?
Caribbean tan skin tone is more intense or darker than a Mediterranean tan skin tone.
Conclusion
Tan skin tone is a light brown skin tone.
It tans easily when exposed to the sun and is a beautiful skin tone. It is also less vulnerable to signs of aging like wrinkles and fine lines.
Like any other skin tone, tan skin requires proper care to maintain that glow. I hope this post proves helpful to you if you want to take care of your tan skin.
References
1. Hammond C. Does darker skin wrinkle less than lighter skin? [Internet]. www.bbc.com. Available from: https://www.bbc.com/future/article/20120529-does-darker-skin-not-wrinkle
2. Hecht M. What Are the Fitzpatrick Skin Types? [Internet]. Healthline. Healthline Media; 2019. Available from: https://www.healthline.com/health/beauty-skin-care/fitzpatrick-skin-types
3. Center for Devices and Radiological Health. The Risks of Tanning [Internet]. U.S. Food and Drug Administration. 2019. Available from: https://www.fda.gov/radiation-emitting-products/tanning/risks-tanning
4. Hyperpigmentation on Black Skin [Internet]. Healthline. 2021 [cited 2021 Dec 19]. Available from: https://www.healthline.com/health/skin/hyperpigmentation-on-black-skin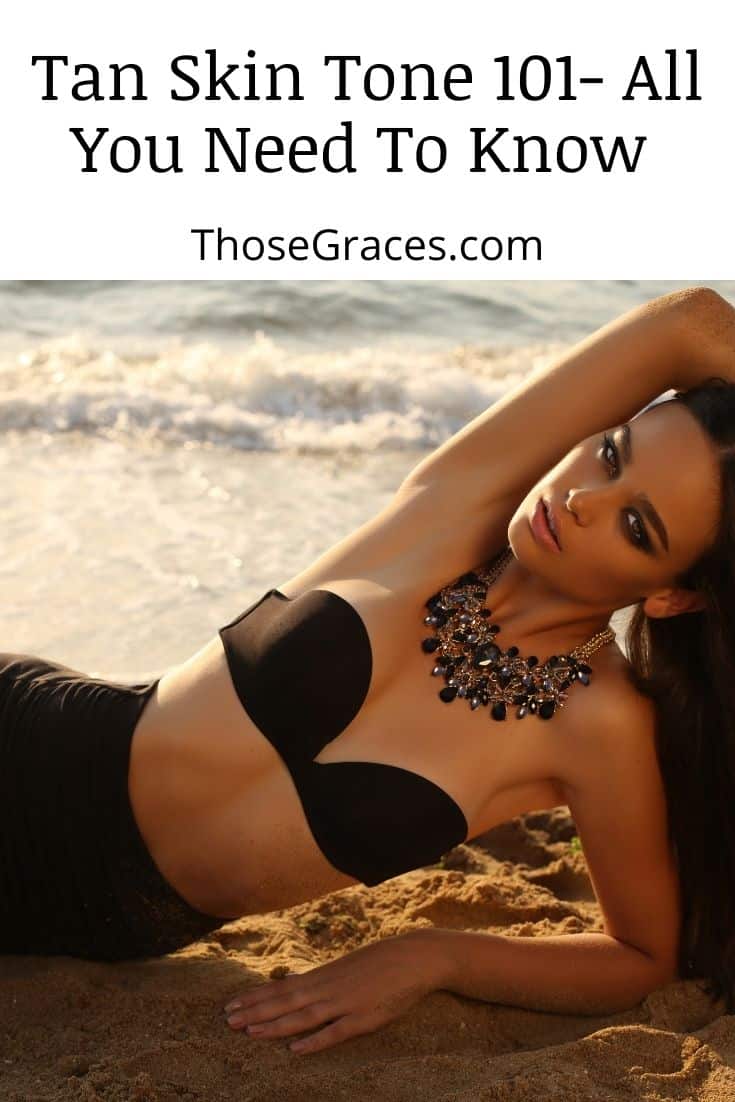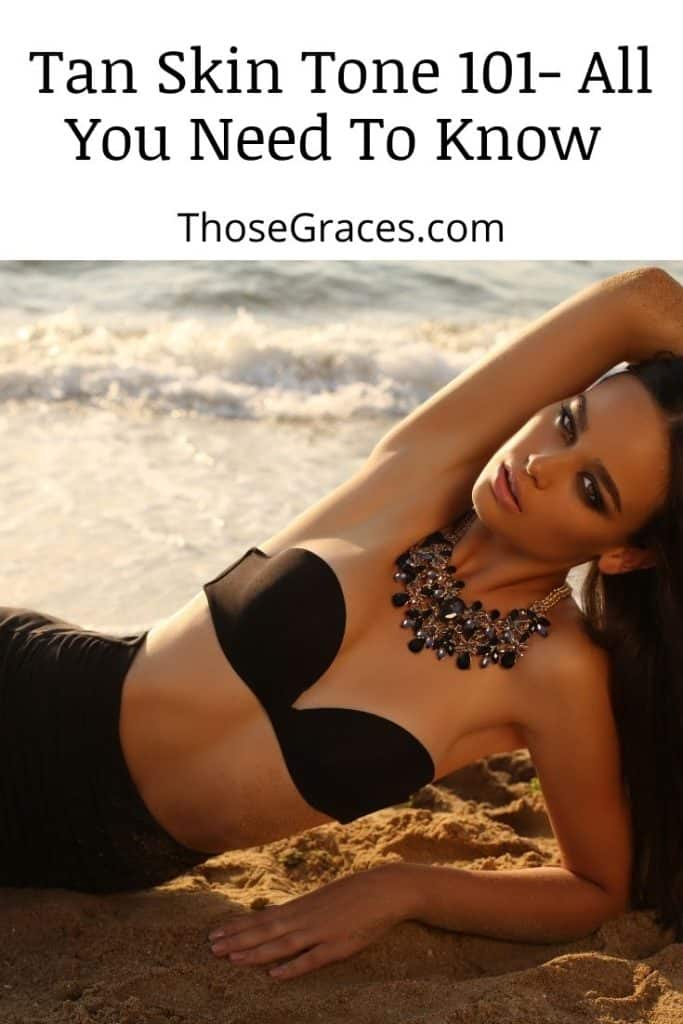 What do you think of tan skin tone? Let us know in the comments below!