Do you have fair skin and have often wondered if you have pale olive skin tone?
Figuring out whether or not you have an olive complexion can be quite challenging. Especially since this type of skin tone can be tricky to categorize.
After lots of research and speaking to skin care experts, I wrote this guide to explain light olive skin tone in detail and help you determine if you too have pale or medium olive skin.
This post contains affiliate links, and I will be compensated if you make a purchase after clicking on my links.
What is Pale Olive Skin Tone?
To learn about light olive complexions, you must first learn about olive tones. I have an article on what is an olive skin tone if you want to learn about it in detail.
People with olive skin fall in Type III to Type V of the Fitzpatrick scale. They usually have medium skin tones ranging from pale skin to shades of brown color. (1)
They are true neutrals i.e. have a mix of warm tones and cool tones in their skin, and they tan easily.
Pale olive shades fall in the lighter complexion shade of the spectrum with fair skin and neutral undertones.
So how do you know which shade you have?
Below is a useful video!
How Can You Tell if You Have A Pale Olive Skin?
There are a few factors that will help you tell if you have pale olive skin, such as neutrality and how you tan. I will explain this in more detail in a minute. But first, let's make a quick overview.
Can you be pale and have olive skin? Definitely. Skin color is a complex genetic mechanism that has many implications for human evolution. (2)
This is why understanding skin tone is so much more than picking your favorite foundations, although it does help.
If you feel you have golden olive skin tone, be sure to check this article. For now, here's how you can tell if you have pale olive skin
1. You Have a Neutral Skin Undertone
Daniel Martin, celebrity makeup artist and Director at Tatcha, says, "You have cool undertones if you can see blue veins in your skin. If your veins appear green on the skin (olive), you're warm. Neutral is a mixture of both warm and cool undertones." (3)
If you have neutral undertones, you probably have olive skin. I have an article dedicated solely to figuring out your undertone if you need help.
2. You Tan Easily
You have fair skin, but when you're out in the sun, you realize that you tan easier and your skin doesn't burn.
The melanin in your skin is activated naturally while under ultraviolet radiation, thanks to your genetic make, which allows your skin to tan evenly and easily. (4)
3. You Look Great in Both Silver and Gold
If you have pale brown skin and look absolutely stunning in both silver and gold jewelry, chances are you have light olive skin.
Check out this video to learn more.
Now that you know how to tell if you have pale olive skin tone let's look at some great tips I've learned for skincare.
Skincare Tips for A Pale Olive Skin Tone
Now that we've covered the terms of undertones let's talk about the skincare tips for your light complexions beauties.
Skin Problems
Hyperpigmentation, aka sun spots, is quite common among your skin type. Make sure to apply sunscreen even if you have the palest skin tone.
Not only does sunscreen minimize the risks of melasma, but it also helps keep your face looking younger for longer and prevents skin cancer. (5)
Makeup Tips
Here are my favorite makeup tips:
Foundation
Finding the right toned foundation for pale olive skin can be tricky for your fair skin. This is because most foundations have warm undertones or cooler undertones, and you need one with neutrals.
Navreet Josan, a makeup artist at M.A.C. cosmetics, says, "Look for foundations with a hint of peach, neither too warm nor too yellow, that work well for this undertone."
Flattering Colors For Olive Skin
A wide range of colors suits your skin tone. You can choose warm or cool hues for olive skin, but leaning slightly towards the warmer side may flatter olive skin even more.
Opt for brown shades or shades of gold eyeshadow for pale olive skin. A peach shade of blush can enhance your features, and warm-toned lipstick for pale olive skin can add instant color.
Products to Use
Here are some makeup products that you absolutely need in your makeup kit.
1. Dior Backstage Face & Body Foundation Shade 0N, 1,5 N or 2N
NARS Bronzing Powder, Laguna, 0.28 Oz
Fills in lines and pores for smoother looking skin
Sheer color enhances or creates the look of tanned skin
Subtle shimmer adds glow
Imperceptible finish ideal for all skin tones
Brown with golden shimmer
No products found.
Sale
Benefit Cosmetics Benetint Rose Tinted Lip & Cheek Stain, 0.33 Ounce
Benefit's original rose-tinted stain is kiss-proof, see-through color for lips & cheeks that lasts for hours.
Naturally sheer & sexy on all complexions...it's innocent yet provocative.
Brush three strokes on the apples of your cheeks & blend quickly with fingertip. Apply on lips & blend. For a deeper "pop" of color, repeat.
Beauty tip: Amp up the staying power of your lip color...wear benefit under your favorite lipstick or lip gloss. Wear under high beam on cheeks for a healthy, dewy glow.
Originally created for an exotic dancer in the 1970s, Benetint has soared to cult fave status. It's loved by celebs, makeup artists and gals around the world. It's the sexiest flush you can get from a bottle!
CHECK: Hispanic Hair Color for Mexican Skin Tone
What Colors Look Good on A Pale Olive Skin?
Now let's look at the most flattering pale olive skin colors to wear.
Best Clothing Colors
Because you have neutral undertones, most colors will look good but steering clear of pastels may be a good idea if you don't want to look washed out.
Best Hair Color For Pale Olive Skin
Shades of brown look best on pale olive skin. Honey browns or darker colors can suit your skin and enhance your features.
3 Celebrities With Pale Olive Skin Tone
Here are some of the top pale olive skin celebrities, to name a few:
1. Mila Kunis
I've loved her since That 70s show, and I love her still. An epitome of class and grace, really!
2. Julliane Moore
A stellar actress, Julliane looks gorgeous with her light olive tone and chocolate brown hair.
3. Audrey Tatou
Famous for her role in Amelie, Audrey carries off her complexion beautifully both on-screen and off.
Also Check: The 5 Best Medium Skin Tone Makeup
FAQs
Is fair olive skin warm or cool?
Light olive skin generally has neutral undertones and projects an olive skin color. It is one of the range of shades much like cool or warm skin tones.
Is it possible to have blue undertones on pale olive skin?
Yes. Undertones in olive skin are usually neutral, but some people can have cool undertones under their skin i.e. blue or purple undertones.
What ethnicity has pale olive skin?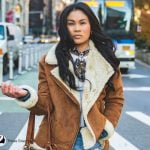 People of Mediterranean descent, Asians, and Latin Americans usually have pale olive skin.
What veins do olive skin tones have?
The veins in men and women with olive skin have a bluish-green tint attributing to its neutral tone.
Conclusion
I hope you have learned all there is to know about pale olive skin tone and how to best take care of your complexion.
Wearing complementary colors that suit your complexion is always one of the best ways to look classy and well-put together.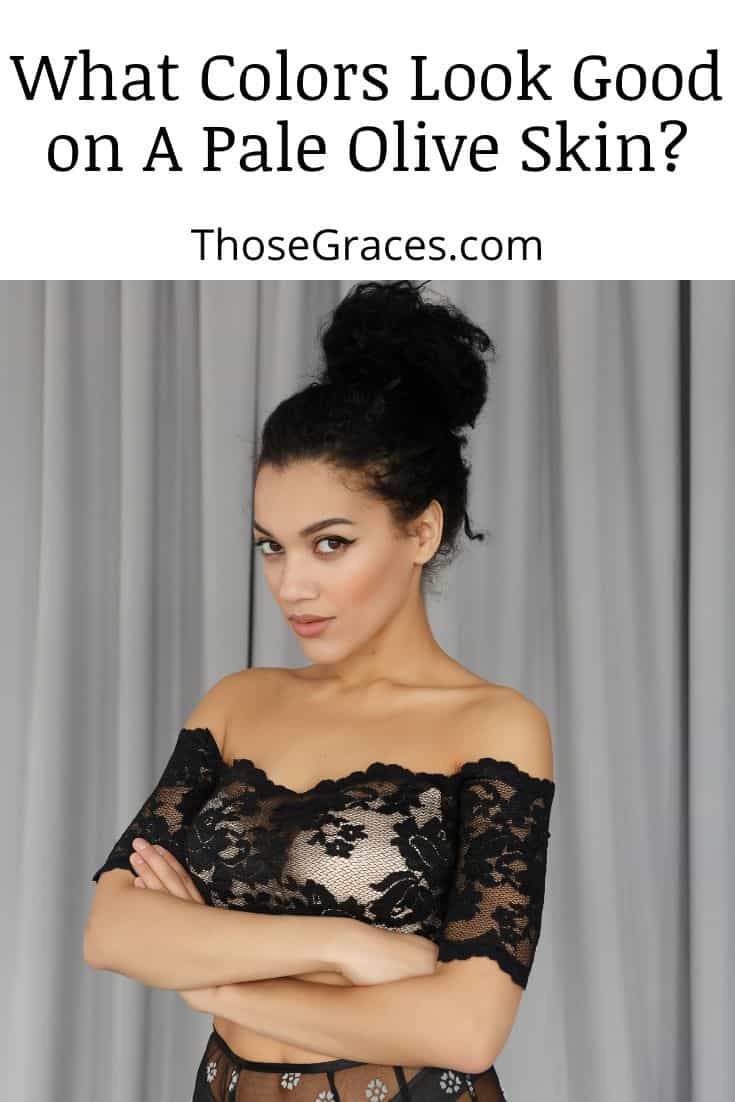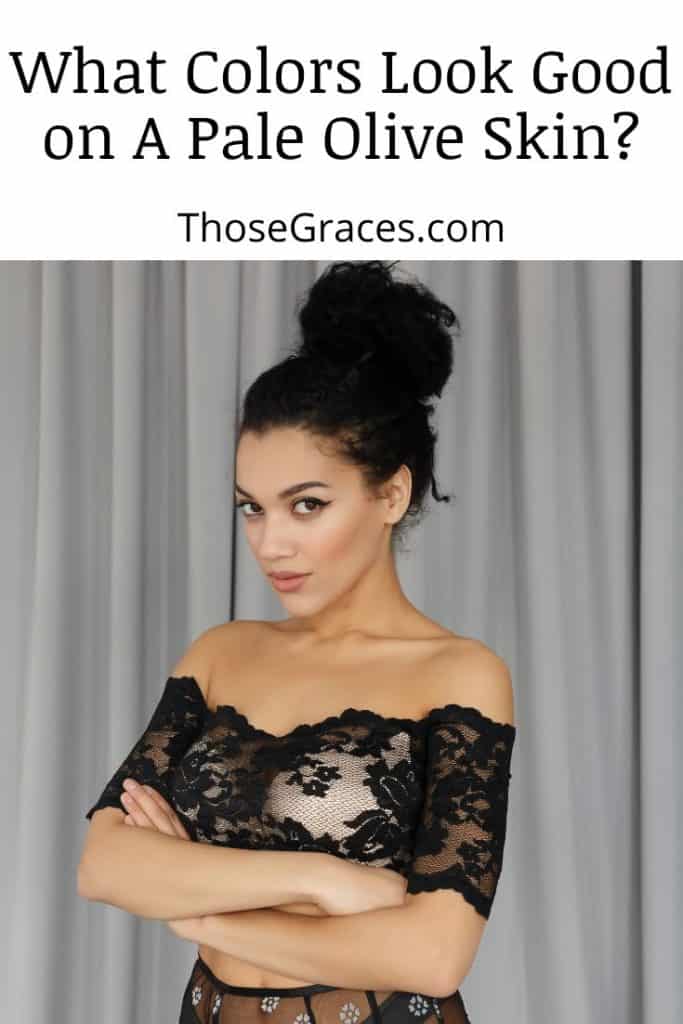 And on a no-makeup day, just a touch of color on your cheeks should elevate your look. Stay beautiful, readers! See you in the next article.
Resources:
1. Fors M, González P, Viada C, Falcon K, Palacios S. Validity of the Fitzpatrick Skin Phototype Classification in Ecuador. Advances in Skin & Wound Care. 2020;33:1–5.
2. Deng L, Xu S. Adaptation of human skin color in various populations. Hereditas [Internet]. 2017;155. Available from: https://hereditasjournal.biomedcentral.com/articles/10.1186/s41065-017-0036-2
3. 5 Genius Hacks For Figuring Out Your Skin's Undertones [Internet]. Byrdie. Available from: https://www.byrdie.com/figure-out-undertones
4. Tadokoro T, Yamaguchi Y, Batzer J, Coelho SG, Zmudzka BZ, Miller SA, et al. Mechanisms of Skin Tanning in Different Racial/Ethnic Groups in Response to Ultraviolet Radiation. Journal of Investigative Dermatology [Internet]. 2005;124:1326–32. Available from: https://www.sciencedirect.com/science/article/pii/S0022202X15323186
5. Sander M, Sander M, Burbidge T, Beecker J. The efficacy and safety of sunscreen use for the prevention of skin cancer. Canadian Medical Association Journal. 2020;192:E1802–8.