What is a golden olive undertone, and how do you know if you have it? If you ask this question, trust me, you aren't alone.
I believed there were only pink and yellow undertones for the longest time.
Read for pointers on defining which type of undertone your skin has and tips on making it work for you.
What is Golden Olive Undertone?
Have you ever felt that you can never figure out the best shades of foundation for yourself? Or, you see someone with your skin color wear a shade of lipstick, but it looks different on your face?
That's because of this thing called undertones which is the color 'beneath' your actual skin. Yeap, you heard it right.
Tanya Deemur, makeup artist and global educator, says, "Your skin's undertone is the permanent, underlying color that your skin tone casts." (1)
That means, that just because you have golden olive skin tone doesn't necessarily mean you have golden olive undertones. (2)
Golden olive undertones have a green or grey cast on their skin. These undertones generally fall in the neutral or warm undertones category.
This is particularly common in people with medium skin tones but can be found in any skin color. Learning what ethnicity is olive skin may also help you better understand skin color and undertones.
What is the Difference Between Golden Orange and Golden Olive Skin Tone
Olive skin tone falls in the Fitzpatrick scale's Type III to Type V shade range. People with olive skin tan easily in the sun and have brown hair and brown eyes.
This skin type differs from tan skin, though, which you can learn more about in my olive vs tan skin article.
Golden orange skin is usually people with olive-toned skin with warm undertones. They have yellow, orange, or almost red warm tones under their skin which gives them a golden orange look.
This is the main difference in the golden olive vs golden orange skin tone.
How Do You Know If You Have a Golden Olive Undertone?
Figuring out your skin undertones not only helps you get the right shade of foundation but also helps in skin color matching. (3)
Here's how you can figure out your undertone under the natural skin tone. Start with a clean face devoid of makeup and follow this basic guide to figuring out your undertones.
1. Wear white:
Hold up or wear white and off-white clothes and look at yourself. If your face stands out while wearing white, but off-white doesn't make you too washed out, you probably have a golden olive undertone.
2. Look at your wrist:
Do your veins look bluish-greenish? If you have blue-green veins, you probably have a golden olive undertone.
3. Jewelry test:
Wear a golden earring on one ear and silver on the other. Which one suits you better? You probably have a golden olive undertone if you feel like the gold jewelry accentuates your skin more.
Golden olive undertone shifts towards neutral undertones, too, so you may find that both gold and silver look great on you.
In such a case, you may still have a golden olive undertone with more neutral undertones than warm.
Can Olive Skin have Golden Undertones?
Yes. Olive skin is a term to define medium skin tones such as those of celebrities Eva Longoria and Eva Mendes. But, the skin tone can have warm, neutral, or cool undertones.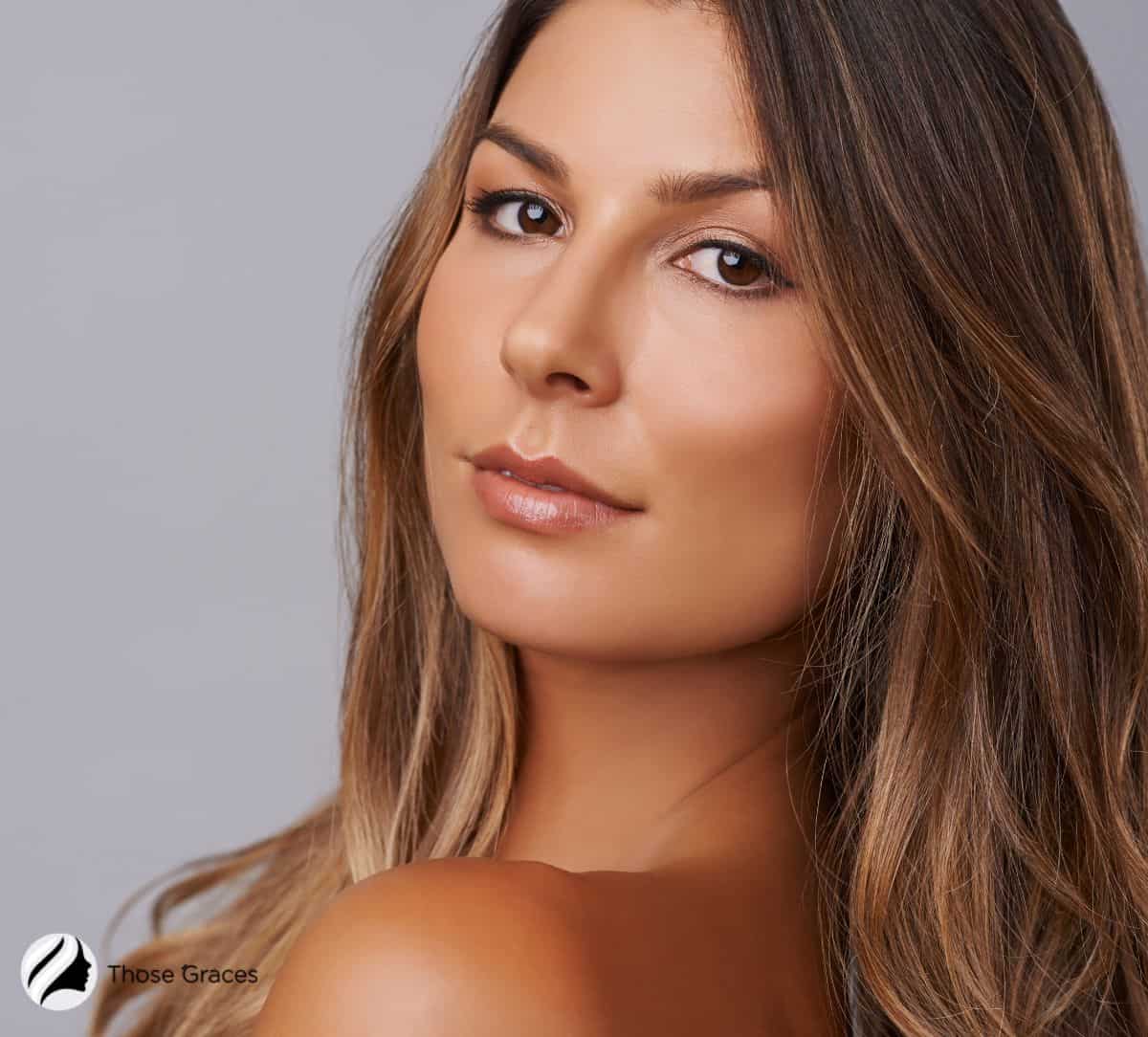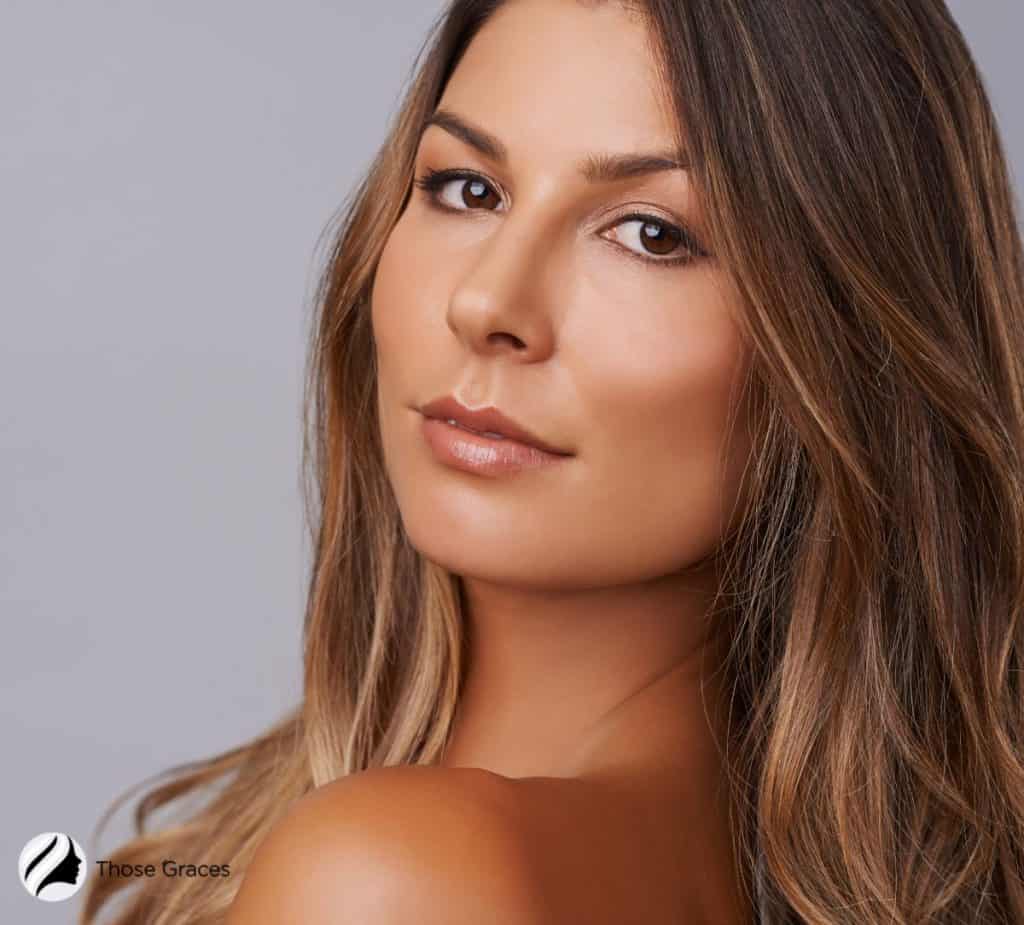 Not all olive skin has golden undertones, but some of them do. If you have peachy undertones that lean towards green/yellow, your olive skin has golden undertones.
Read our guide about what is medium skin tone.
Are Golden Olive Undertones Warm or Cool?
Golden olive undertones are mostly natural tones leaning towards the warm spectrum of undertones. It's a slight mix of neutral and warm undertones that comes off as a peachy color.
Skincare Tips For Golden Olive Undertones
Skin Problems:
Skin with olive undertones is prone to several skin problems such as hyperpigmentation and melasma. You may even suffer from uneven skin tone if your skin is not adequately taken care of.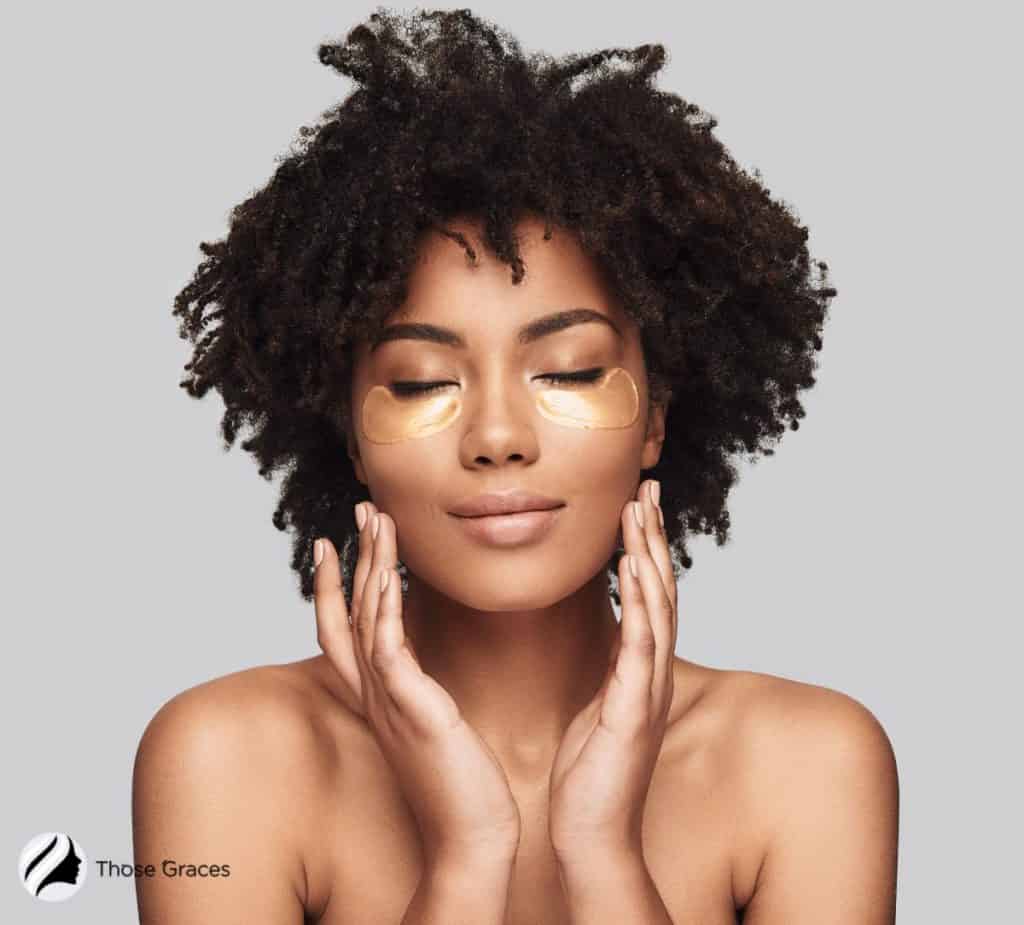 This beautiful skin tone is prone to easy tanning and doesn't burn in the sun, which may lead someone to skip their SPF altogether. But you're all calling for disaster by skipping on sunscreen.
Always protect yourself from the sun and visit your dermatologist regularly for skin updates.
Makeup Tips
If you've got a golden olive undertone, congratulations! Chances are, almost all makeup colors look incredible in your skin shade.
Because skin with olive undertones leans towards neutral, you can get away with pretty much anything. But, steering clear of cooler tones such as purple or dark pink may be a good idea.
Warm colors such as bronze, peach, copper, and gold will look stunning on people with these undertones.
Amélie Ducharme, Covergirl's lead makeup artist, says, "Anything with gold, bronze, or rust will make your skin and your eyes glow. Some pinks and greens can also be in the warm tones, but not all of them, so be careful when choosing these shades." (4)
A foundation with warm undertones may suit your skin better than those with neutral undertones. Since your undertone leans slightly towards the warm spectrum of colors, a warm-toned foundation should serve as a better base on olive skin.
A bold red lip, peach blush, and bronze eyeshadows should flatter and enhance your skin tone beautifully!
But, make sure never to overdo the colors. Susanne Langmuir, the founder of Bite Beauty, says, "I find it's always best to balance your makeup. If you go for a bold lip, keep the rest of the face subtle and truly let your lips make a statement."
Products to Use
Here are some tried and tested products that should work beautifully on your golden olive undertone.
1. Nars Orgasm Blush:
The perfect peach for your everyday 'orgasmic' look, the Nars Orgasm is a cult favorite for a reason! Make sure you have this bad boy in your makeup arsenal and instantly add some color to your cheeks.
2. Huda Beauty Desert Dusk Eyeshadow:
Perfect for your undertone, the warm colors in this palette are sure to enhance your eye game. Whether you're showing up to work, or participating in an event, try these colors for the ultimate eye look.
Huda Beauty Desert Dusk Eyeshadow Palette Women Eye Shadow 0.9 oz,Cream
It create a vast array of looks
This is an exquisite light-shifting formula in three enchanting shades
This palette will become your new essential for all your makeup routines
A dynamic eyeshadow palette with 18 shades in four unique textures
One dazzling glitter, eight creamy mattes, six shimmering pearl shades, and three duo-chrome toppers.
3. Fenty Beauty Stunna Lipwear in Uncensored:
The only red you'll ever need! While this is a universal red, you may find that it flatters your skin tone more because of its slightly warmer tones.
Sale
Fenty Beauty by Rihanna Stunna Lip Paint Longwear Fluid Lip Color Unattached
What it is: A weightless, long-wearing, liquid lipstick with a soft-matte finish—born in a range of head-turning shades that look incredible on all skin tones. Ingredient Callouts: Free of parabens. This product is also cruelty-free. What Else You Need to Know: Stunna Lip Paint delivers high-impact color with low-maintenance, long wear in a range of universal shades handpicked by Rihanna. With one stroke of its lip-defining precision wand, Stunna's weightless, comfortable, soft-matte formula stays kissably smooth all day.
Suggested Usage: -Stunna Lip Paint's hyper-intense pigment performs best when activated, so shake before use. -Define lips with the precision wand facing upright. -Fill in with the precision wand facing downward.
What Colors Look Good on Golden Olive Undertones?
Now that we've got makeup covered, let's talk clothes, shall we?
I have a whole article on what colors look good on olive undertones, which may serve as an inspiration to your golden olive undertone too.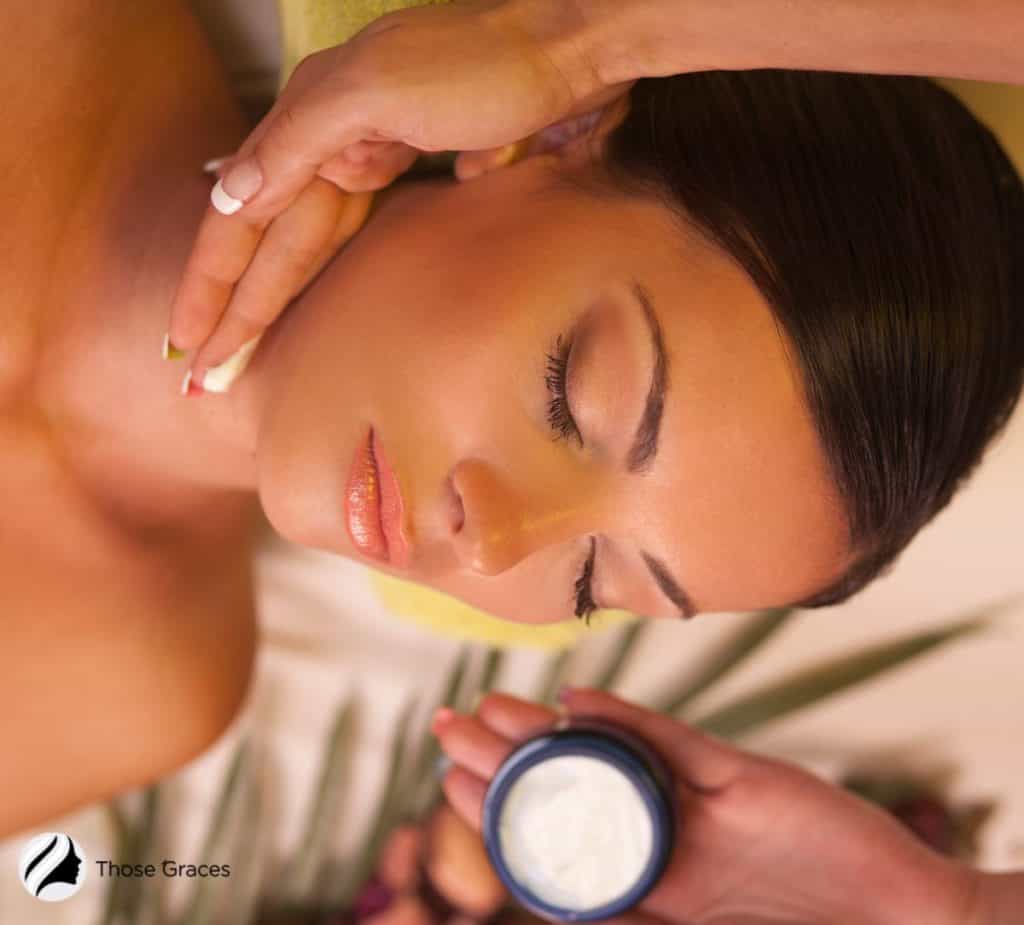 Celebrities such as Rihanna, Jennifer Lopez, and Penelope Cruz have flaunted incredibly sexy red-carpet looks in colors that flatter their skin undertones.
Here are the best colors for golden olive undertones.
1. Gold:
Want to serve a look that people will talk about for days? Dress up in golden or golden yellow.
2. Red:
A warm tone of red should flatter your skin undertone and make you stand out from the crowd. And isn't that the point of it all?
3. White:
When you want to go classy, don a white dress or a white shirt with beige pants, and you'll be the talk of the town.
4. Pastels:
Since your skin undertone is in the neutral zone, you can get away with baby pink or clothing in fuchsia. You get the best of both worlds, baby!
5. Blues:
Blue is considered a cool color, but the neutral in your undertones should perfectly complement the beauty of blue. Light blue or navy, you may find there's something to wear in that hue beautifully.
FAQs
What is the difference between a golden and olive undertone?
A golden undertone is a mix of pink and yellow undertones, while an olive undertone gives off a grey or greenish cast and can be cool, warm, or neutral.
Is olive a cool or warm undertone?
Olive skintones lean towards neutral or warm undertones and a faint green shade.
What is golden beige skin tone?
The golden beige skin color ranges from white to light brown and belongs in the olive spectrum. The skin looks naturally tanned.
Can you be pale and have olive skin?
Yes. Some people have very pale olive skin that almost looks white. This is quite normal in people of mixed races of people.
Conclusion:
And with that, we've come to the end of the article about skin undertone. The golden olive undertone is one of a kind and incredibly beautiful.
When you're well aware of your skin shade and undertones, you can learn to style yourself better and pick out flattering makeup.
After all, the goal is to look more beautiful than yesterday. Am I right? Ok then, see you in the next article.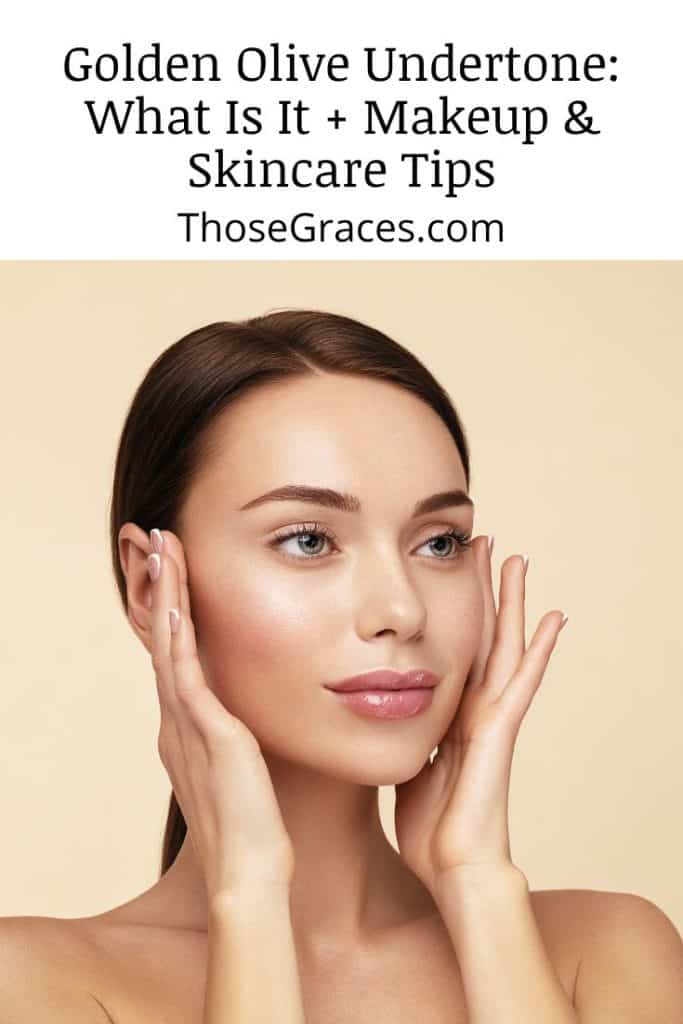 What do you think of golden olive skin? Please share below!
Resources:
1. Kwarteng A. These Hacks Will Help You *Finally* Figure Out Your Skin's Undertones. Cosmopolitan. Published November 7, 2019. https://www.cosmopolitan.com/style-beauty/beauty/advice/a5119/find-your-undertone/
2. Barsh GS. What Controls Variation in Human Skin Color? PLoS Biology. 2003;1(1):e27. doi:10.1371/journal.pbio.0000027
3. Hoffman AF, Park JJ, Berman ZP, et al. Establishing a Clinically Applicable Methodology for Skin Color Matching in Vascularized Composite Allotransplantation. Plastic and Reconstructive Surgery – Global Open. 2020;8(2):e2655. doi:10.1097/gox.0000000000002655
4. Makeup tips: The best looks for warm skin tones. Elle Canada. Accessed August 5, 2022. https://www.ellecanada.com/beauty/makeup-tips-the-best-looks-for-warm-skin-tones