I have a medium skin tone and learning how to care for it, choosing makeup, or the right clothes was a challenge for me.
I would be all bubbly walking down the makeup store isles, only to be stranded when it was time to choose.
Well, after numerous mistakes and throwing out tons of stuff, I now know what works for the medium skin.
Read to learn all the knowledge and tips that I have gathered over time.
What is Medium Skin Tone?
A medium skin tone is a surface color that's a shade between light skin and dark skin. It is commonly described as the "caramel," "tanned," or olive-colored skin tone.
Check out this video!
How Do I Know If I Have A Medium Skin Tone?
You may already have an idea of the color of your skin surface, but do these tests to be sure:
1. Examine Your Jawline
Look at the color of the skin on your jawline. Most often, the skin there is least affected by external conditions and may give you a sense of your true color.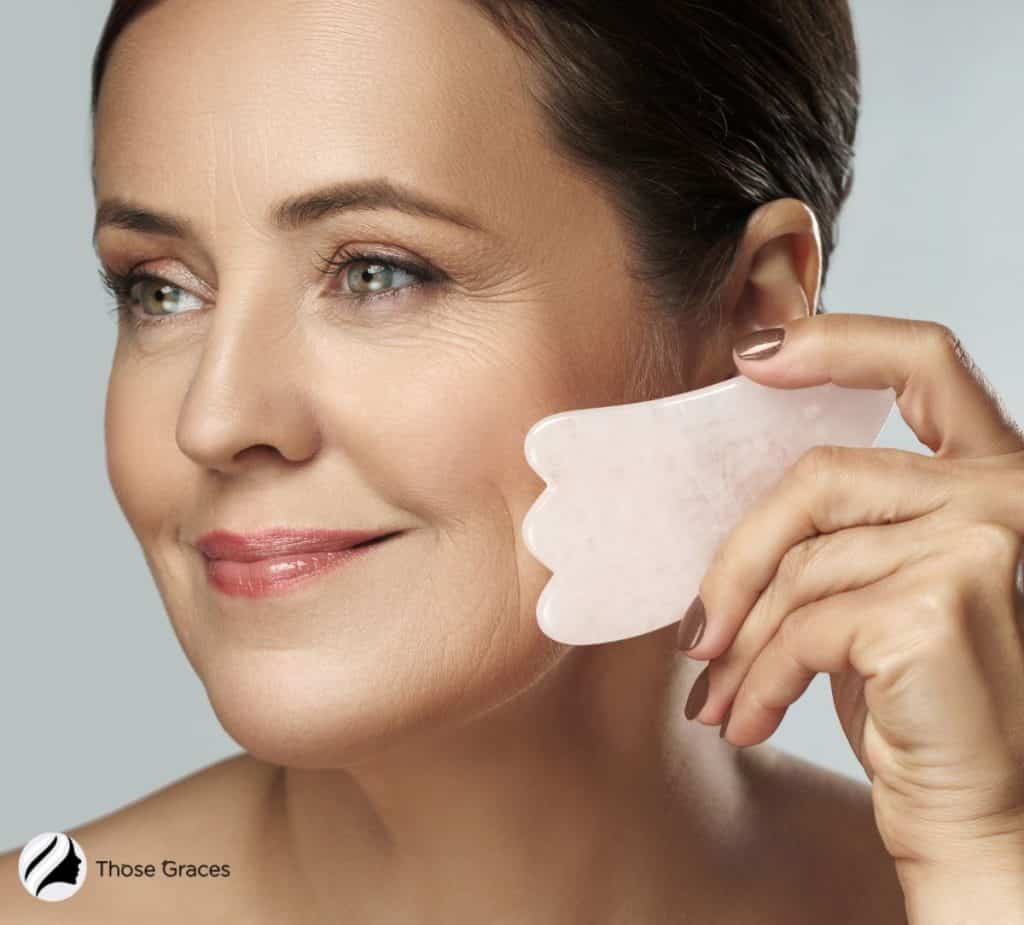 2. The Veins Test
If your veins are both greenish and bluish under natural lighting (sunlight), you have an olive skin tone. The mixed color is the result of the mixing overtones that result from veins not taking one color.
3. The Jewelry Test
The jewelry test involves checking how the jewelry looks resting on your skin.
People with cool skin tones, the lighter skin tones, look good in white metals like silver, platinum, and white gold.
Those with warm undertones and a darker skin tone, look good in brass, yellow, and rose gold jewelry.
If you look good in both, you may have a medium skin tone.
See how Tia Obed, a makeup enthusiast, demonstrates this test in the YouTube video below.
4. Fitzpatrick Scale
The Fitzpatrick scale is a numerical scale that calculates the amount of melanin in the skin after sun exposure. It classifies the skin into six types that you can reference to determine your skin tone.
Check our detailed guide about Fitzpatrick Skin Type.
5. Get a Professional's Opinion
Today, most stores have a professional makeup artist and he or she may determine your skin tone by looking at your skin or going by a skin tone chart that displays skin tone ranges.
What Does Medium Skin Tone Look Like?
A medium skin tone is warm yellowish golden with olive undertones. It's neither pale skin nor dark skin.
It's common among persons of the Mediterranean, Latin American, Middle Eastern, and East and Southeast Asia ethnicity, often presenting in a range of skin tones.
A significant proportion of Black Americans also have a medium skin tone.
Check out this video of skin tone names.
READ MORE:
Essential Skincare Tips for A Medium Skin Tone
Here are some tips on how to care for your medium skin:
Skin problems
The medium skin tone is relatively tough because the melanin gives the layer of skin some depth (2).
It is more tolerant than the light skin tone or fair skin tone, though still prone to pigmentation issues like post-inflammatory hyperpigmentation (PIH), melasma, and uneven tone (2).
PIH is skin darkening due to trauma, inflammation, and injury. It results from burns, rash, abrasion, acne, surgical incision, or scratch but worsens with sun exposure.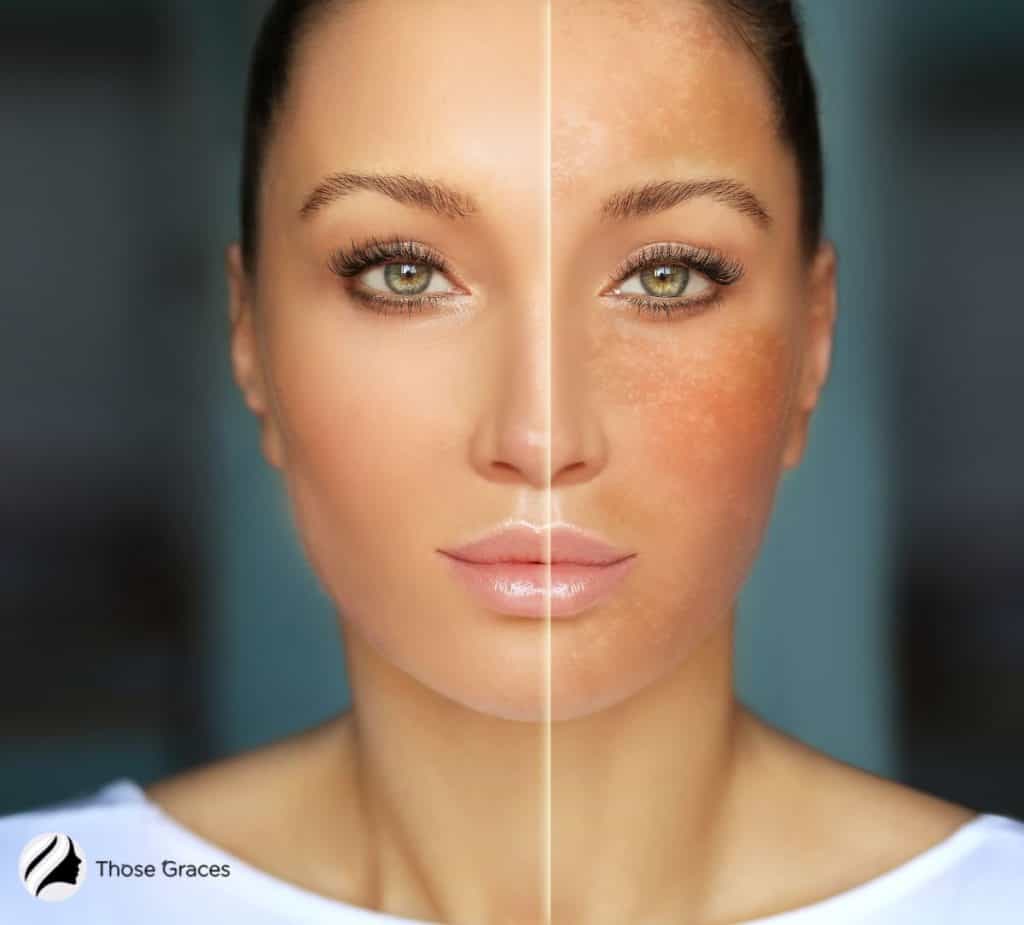 Melasma is the development of brown patches on the forehead, upper lip, and cheeks. Sun exposure, inflammation, and female hormones could worsen it, causing uneven skin tone.
A visit to a dermatologist should help you get to the root of your skin problem.
Makeup Tips: Please Pay Attention to the Foundation!
Here are my makeup tips to follow when doing makeup for medium skin:
1. To find the perfect foundation, choose three colors, one closest to the skin tone, a shade color lighter, and a shade darker. Apply the three separately along the jawline and when they dry, choose the one with a better blend.
2. Ensure that your concealer shade matches your foundation. Buy them from the same brand.
3. Use translucent powder rather than pigmented powder to avoid altering your foundation shade.
4. When buying makeup, always do a patch test on your jawline to avoid buying the wrong product.
5. Know that your undertone is critical and determines the overall color of the product you apply to your skin.
Products to Use
1. Foundation
Choose beige or a warm beige with yellow undertones. For tan shades, choose gold to compliment your warm tones.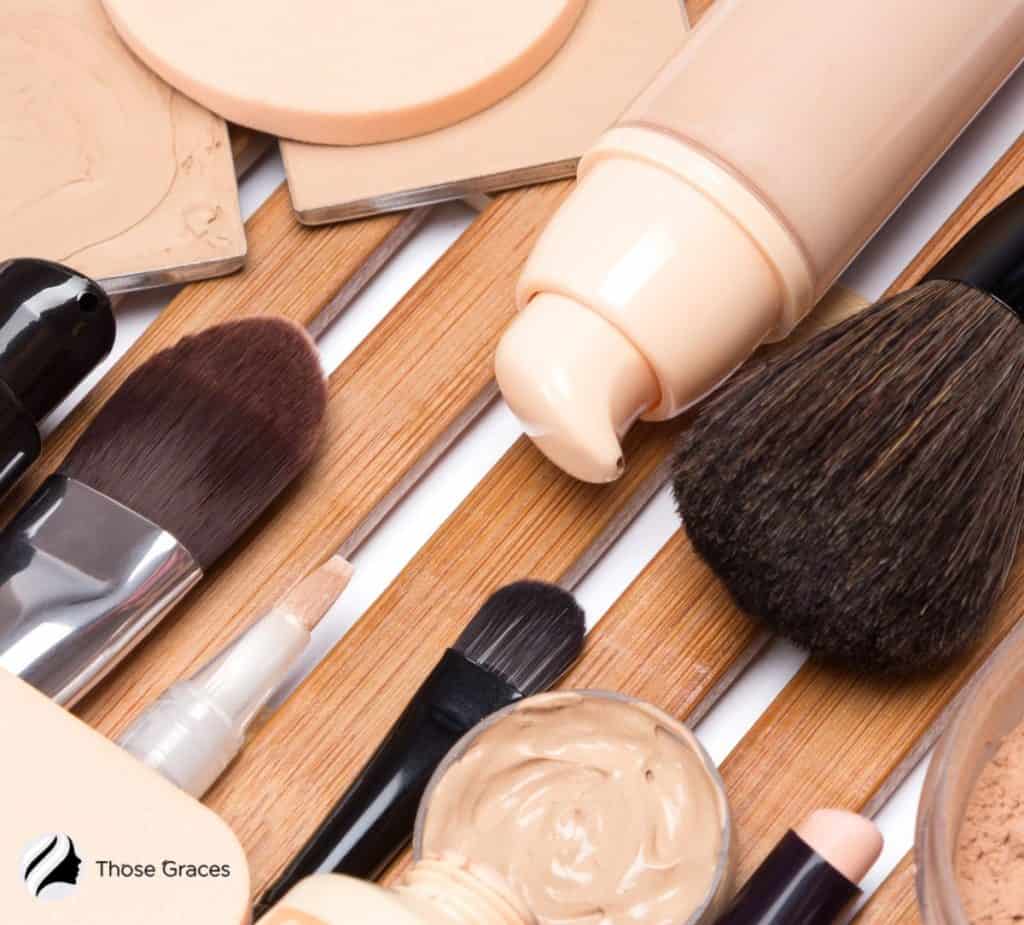 2. Lipstick
Get any lipstick shades between light pink and deep berry colors. You can also pull off dark lipstick.
3. Eyeshadow
Get a neutral or bronzey shadow. If you're into fun, creative color combinations, mossy and copper shadows will perfectly contrast your complexion.
4. Blush
Get a rosy pink blush if you have cool undertones and a peach or soft apricot blush for warm undertones.
5. Highlighter
Choose golden-copper shades.
6. Bronzer
Don't go too dark or too shimmery. It should be two shades darker than your skin tone.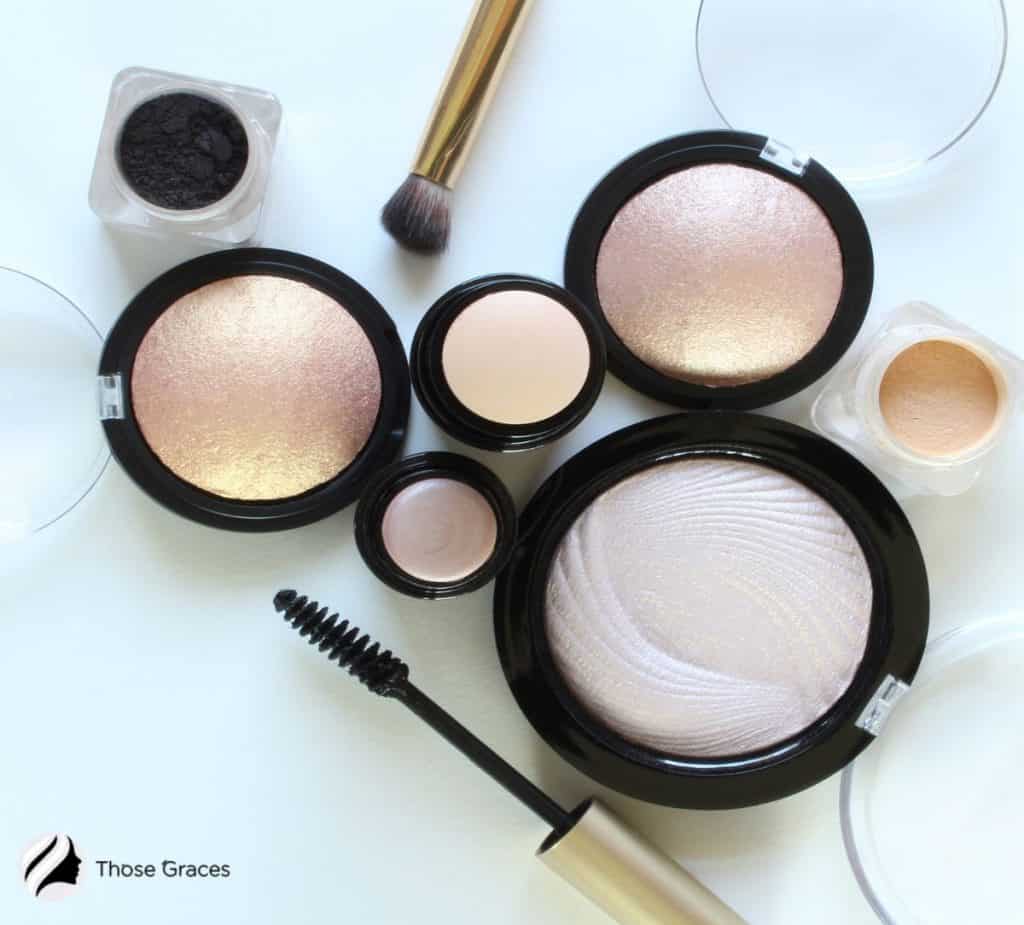 7. Mascara
Go for black mascara. Darker eye colors make eyes pop
These products should be available at your local medium skin shop or light skin shop, depending on your skin color and undertone.
Also, choose products that address your special skin condition such as having sensitive skin, dry skin, or oily skin.
What Colors Look Good on A Medium Skin Tone?
With colors, it's best if you play a game of opposites.
Best clothing colors, best colors in general, etc.
Since the medium skin tone is neutral, it's easy to find colors to pair it with. But, avoid the neutrals, and beige because they come close to your skin tone, as well as dark unflattering greys and browns.
Opt for rich deep colors like emerald green, blue, and dark red for foundation colors. Match the deep colors with bright pink, deep purple, and deep navy creatively to stand out.
Best hair colors!
Garnier beauty experts in this article say, "When you have medium and olive skin tones, you don't just need to stick to shades of brown," (3).
Choose a light brown color for brunettes and darker warm shades like dark brown, honey blonde, and auburn for dark skin tones.
These hair colors should highlight your natural complexion.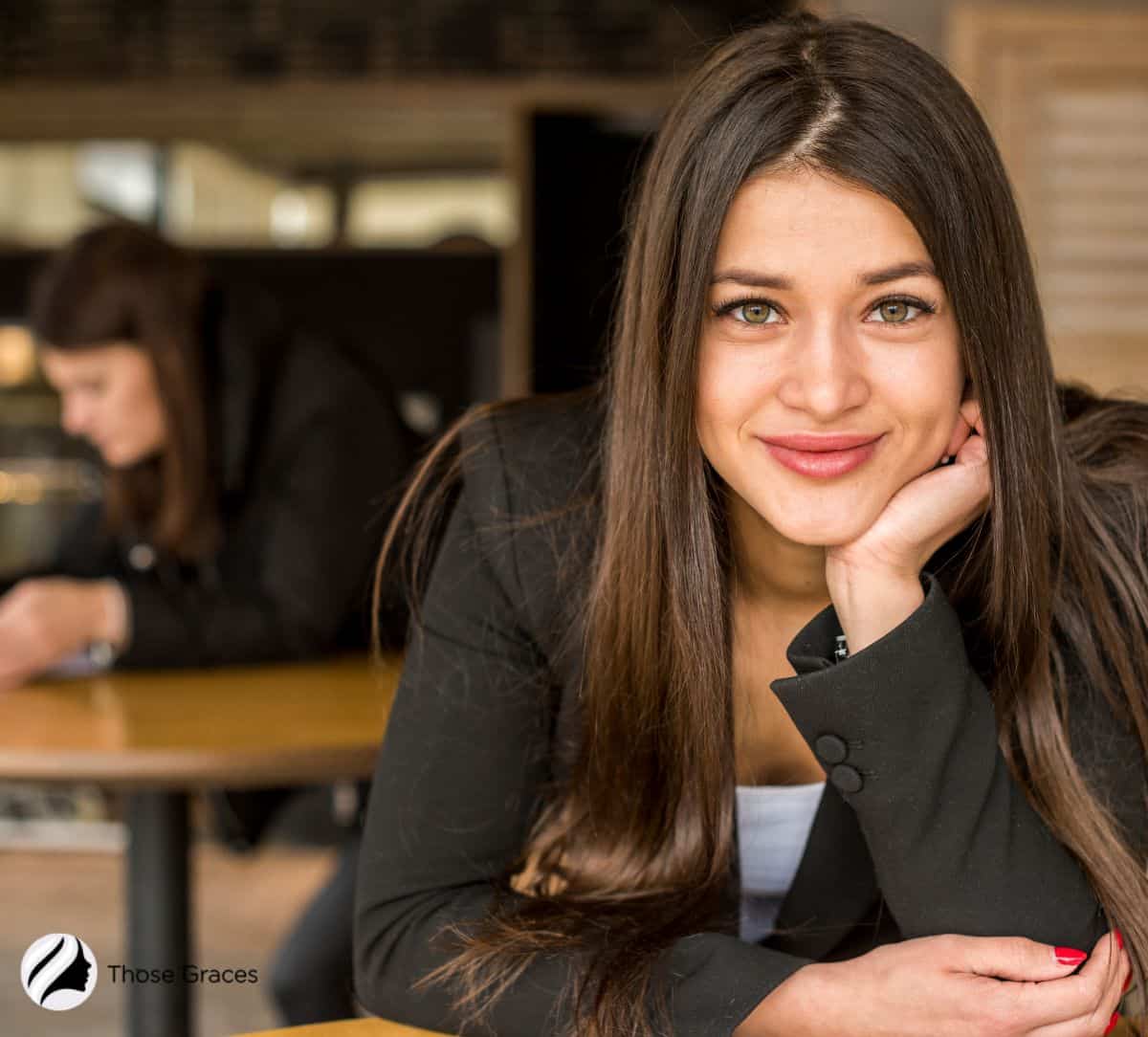 10 Celebrities WITH A Medium Skin Tone
1. Jessica Alba
With beautiful glowing skin, Alba only needs minimal makeup, if any.
2. Beyonce
Elegant with commanding beauty, the queen rocks a caramel tone
3. Jennifer Lopez
An indomitable beauty and fashion icon with a beautiful light tan and warm undertones
4. Meghan Markle
The Dutchess has such beautiful natural skin coloring to match her brown eyes.
5. Vanessa Hudgens
This boho queen has a beautiful olive skin tone that looks amazing even without makeup.
6. Chris Hemsworth
This Hollywood hunk not only has impressive abs; his skin is also radiant.
7. Hannah Simone
This brunette beauty has a gorgeous skin tone and beautiful lustrous hair.
8. Adriana Lima
She frequently goes makeup-free, and we can see why – her skin is so beautiful.
9. Priyanka Chopra
Everything about Priyanka is stunning, from her beautiful brown skin and gorgeous hair to her full lips.
10. Halle Berry
This caramel-toned beauty has a glowing medium skin.
FAQs
Can I change my skin tone?
You cannot change your skin tone but can adjust it with brightening products or tanning.
What should I do about my uneven skin tone?
Exfoliate 2-3 times per week, to clear the unevenness. If that does not work, consult with a licensed dermatologist.
Conclusion
The medium skin tone is common yet exceptional for its beauty and ease of care. Follow the beauty and care tips above to keep your medium skin healthy and make it pop.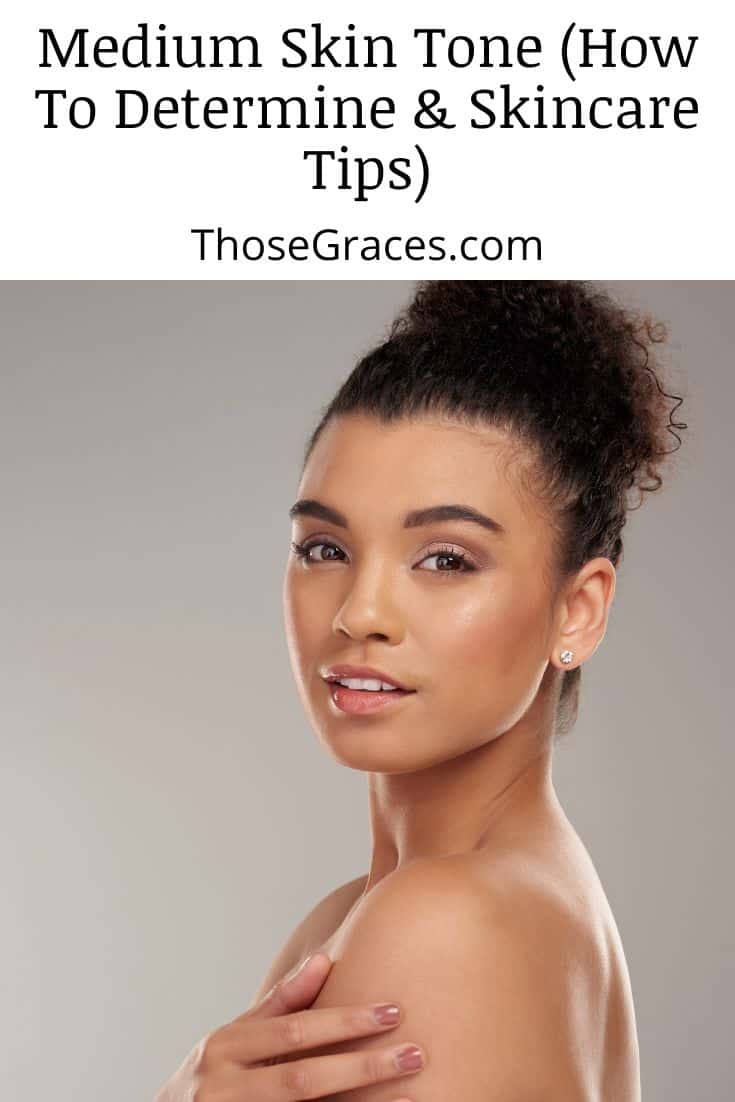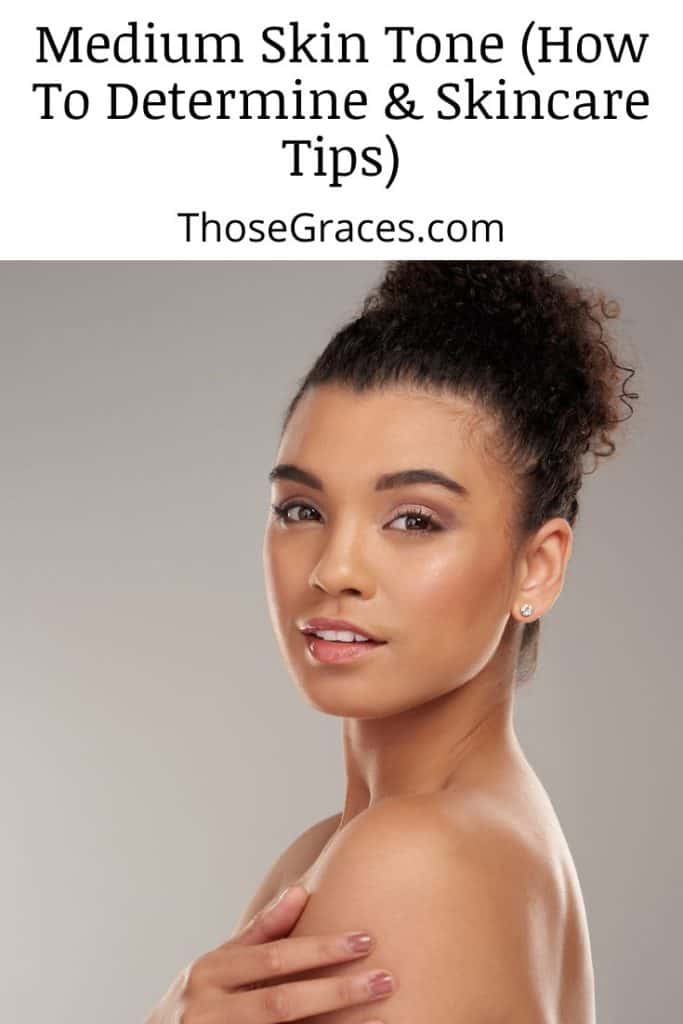 Do you have a medium skin tone? Please let us know below!
Resources
1. 5.1D: Skin Color. Medicine LibreTexts. Published July 19, 2018. https://med.libretexts.org/Bookshelves/Anatomy_and_Physiology/Book%3A_Anatomy_and_Physiology_(Boundless)/5%3A_Integumentary_System/5.1%3A_The_Skin/5.1D%3A_Skin_Color
2. Skincare For Mediterranean & Olive Skin. The Pearl Dermatology. Accessed June 7, 2022. https://thepearldermatology.com/skintone/mediterranean-olive-skin/#:~:text=Patients%20with%20olive%20skin%20tones
3. Best Hair color For Your Skin Tone. www.garnier.in. Accessed June 7, 2022. https://www.garnier.in/hair-color-tips/best-hair-color-for-your-skin-tone