While tons of suggested skincare routine products claim a solution for your skin type, is vitamin c serum good for oily skin? Want to know why?
Let us find out if it is about time to know how to use vitamin c serum for oily skin.
How Does Vitamin C Serum Works For Oily Skin?
Here's a fact: Vitamin C is found naturally in our skin and helps to prevent dark spots, sagging, and aging lines. People with oily skin can also benefit from these benefits.
In a study by the American Academy of Dermatology clinical trials [1], results show that most subjects applying topical vitamin C reduced their dark spots with minimal discomfort.
If that's the case, why are you looking for the finest vitamin C serum [3] for oily skin in the first place? There's a reason for that.
The collagen generation in the skin tends to slow down due to environmental factors.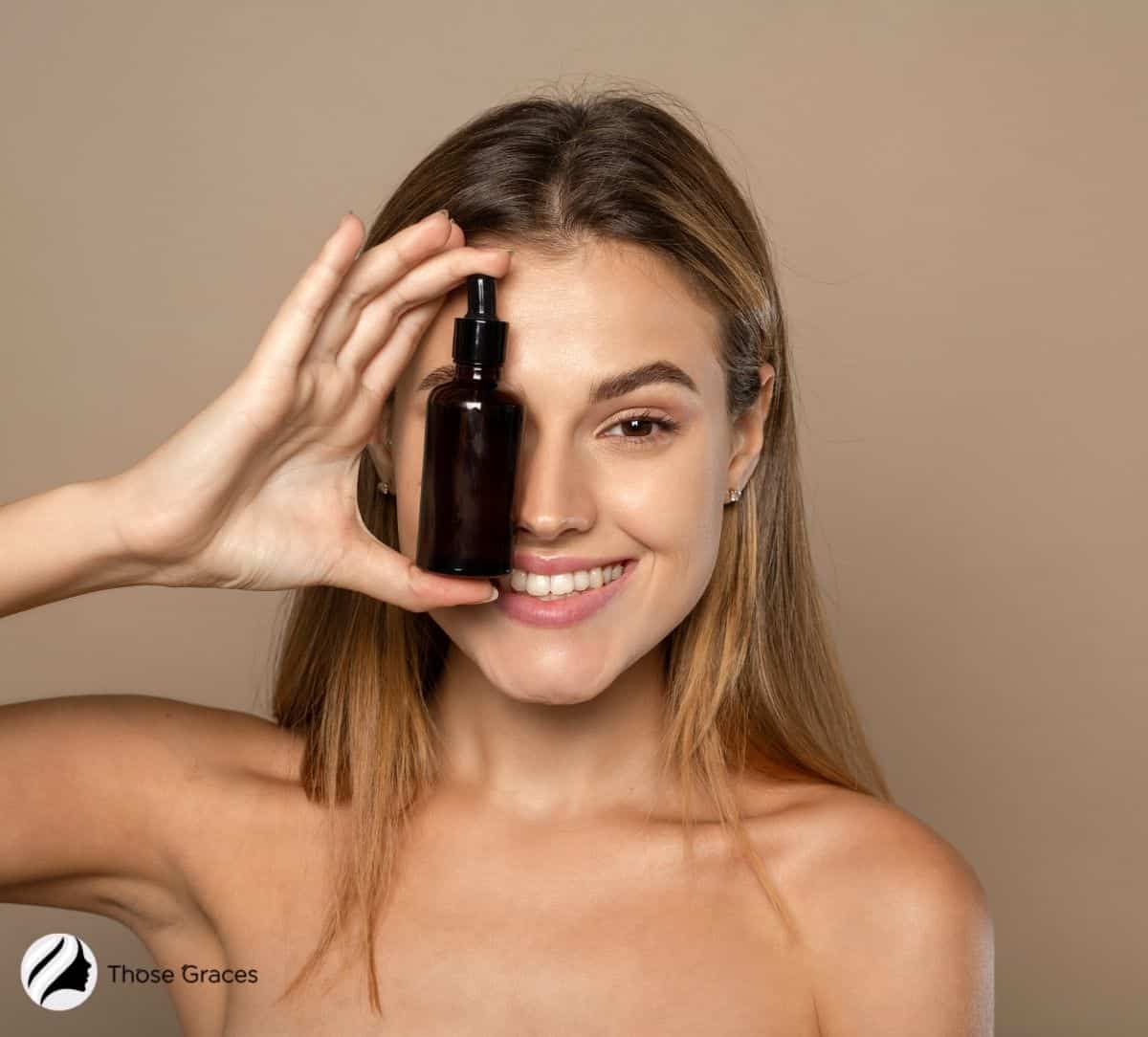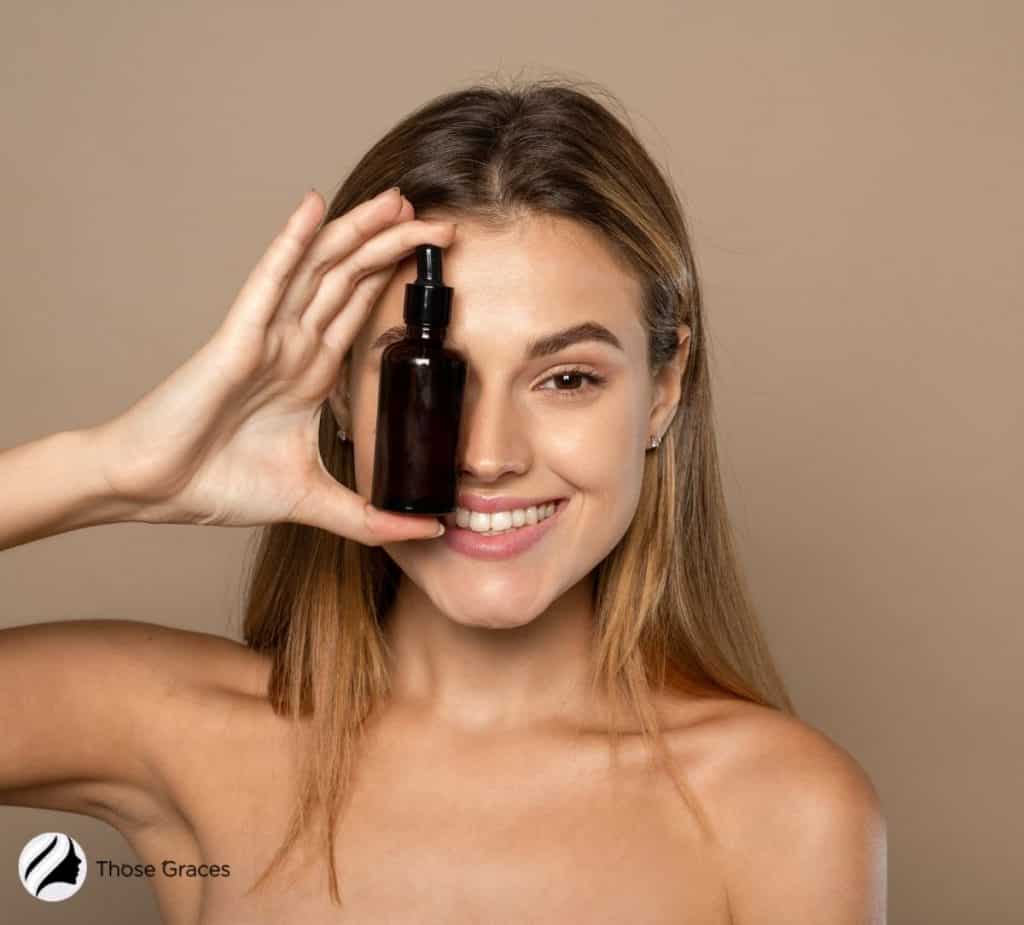 Stress and slow aging production strip down the collagen storage of the body. Vitamin C serum is said to revitalize your skin by stimulating these cells.
Also, don't believe the myth that oily skin is less prone to aging. Aging is unavoidable, regardless of your skin type.
Check out this video on some great vitamin c serums for oily skin.
Vitamin C serum for oily skin benefits your skin type by removing excess oil and dirt and acting as a moisturizer to reduce oil. It neutralizes the skin to manage oil and sebum production.
And the good news? It is a powerful antioxidant that treats acne, brightens dark spots, and boosts collagen production.
Suppose thick moisturizers make your skin more oily and don't work.
In that case, this antioxidant vitamin is the best alternative or additional product for your skincare routine because they are lightweight serums.
CHECK: The Best Korean Vitamin C Serums
What Are The Benefits Of Vitamin C Serum?
Not only is Vitamin C serum good for oily skin, but it is also suitable for sensitive skin combination skin and provides intense hydration to dehydrated skin. Below are the benefits of vitamin c serum for your skin.
These are the different skin types and essential ingredients to look for in a vitamin C serum:
To treat dry or sensitive skin, apply a vitamin C serum with rosehip seed extract, sea buckthorn oil, or vitamin E. Hyaluronic acid is also an excellent moisturizing ingredient.
Here is what Dr. Mamina has to say about the benefits of vitamin c serum.
For oily skin, use a serum with an ascorbic acid form of vitamin c. Ascorbyl palmitate is oil-soluble; therefore, it will not solve the oily skin problem.
If you have acne-prone skin, look for retinol, AHAs, and BHAs, as well as antibacterial characteristics.
Related: How to Use Hyaluronic Acid With Vitamin C?
1. It Helps Manage Acne-Prone Skin for that "Glow"
Ascorbic acid, especially when combined with active ingredients such as salicylic acid, fights acne-causing bacteria for healthy skin.
Board-certified dermatologist Patricia Wexler explained that vitamin C neutralizes the free radicals by acting as a potent antioxidant when applied as a topical vitamin. [2]
Its anti-inflammatory properties reduce skin redness and swelling, leaving you a clean skin appearance. For maintenance, keep using it to keep the unwanted skin woes away.
Because of its properties, vitamin C serums will help you achieve an acne-free and spotless blooming face.
2. It Promotes Healing for Better SkinTexture andSkin Firmnessfor Youthful Radiance
The antioxidant L-ascorbic acid boosts the production of collagen that leaves skin soft, leaves skin tighter, and makes the skin plump.
If you suffer from acne spots, dark circles or are worried about the appearance of pores, this is a great solution for those skin concerns.
Vitamin C products reduce dark spots, and dark circles brought about by acne scarring and other injuries by interfering with the melanin-production enzyme called tyrosinase.
When our body's melanin decreases, it results in a brighter complexion. If you have an uneven skin tone, the product removes and replaces dead skin cells for a more even skin tone.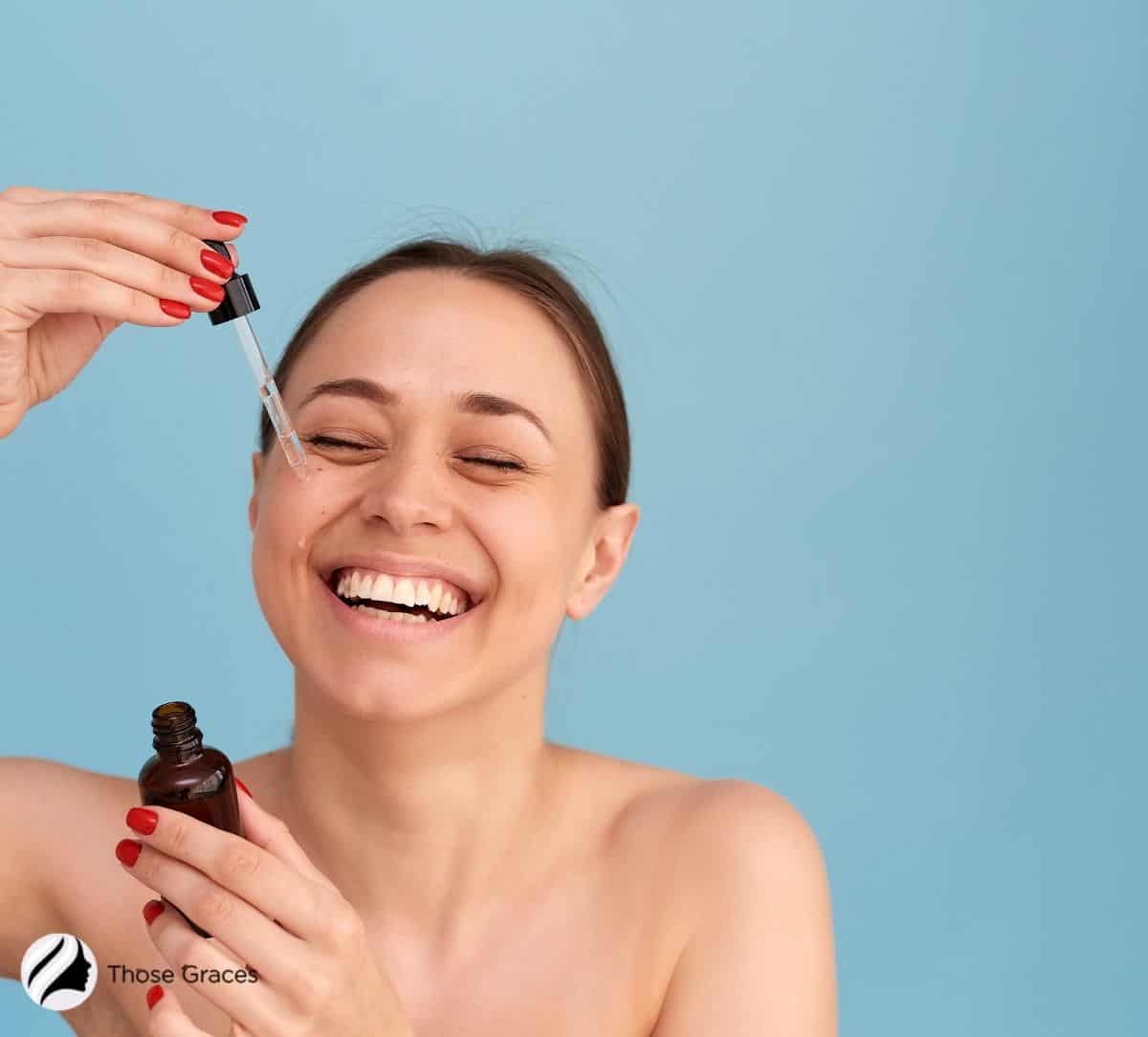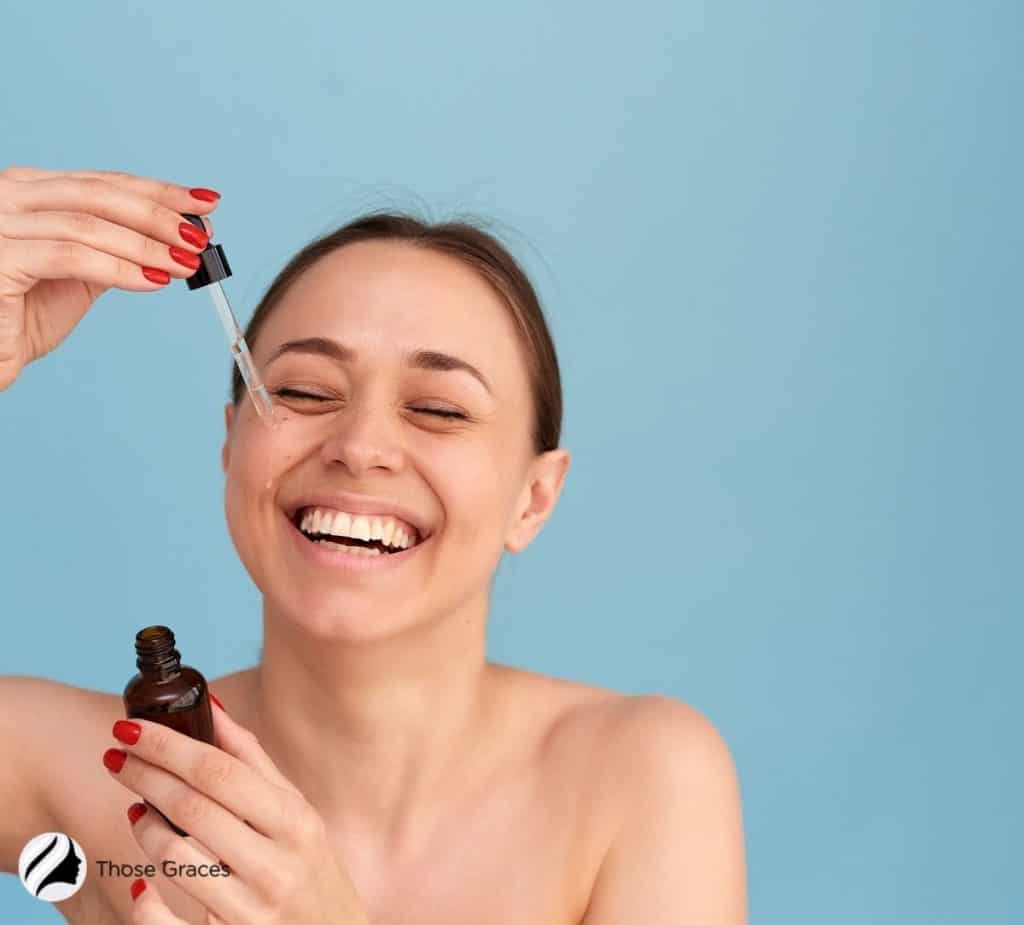 Moreover, when the product reacts with your dead skin cells, it changes the color of those dead cells, which is known as staining.
After new ones replace dead skin cells, the process will result in more skin brightening.
Please include this in your skincare routine to achieve that youthful glow for aging people who want to address their mature skin and age spots.
Most serums are packed with the essential ingredients jojoba oil, mineral oil, and hyaluronic acid that have anti-aging benefits. Ferulic acid is one of the other skincare ingredients to reduce spots, lines, and wrinkles.
3. It is a Protective Barrier Against Sun Damage and Pollution
New York City Mount Sinai Hospital dermatologist Joshua Zeichne, said that "Harmful ultraviolet radiation from the sun damages the skin, and it vitamin C serums help fight the cancerous effect of UV rays."
In addition, board-certified dermatologist Dr. Joshua Zeichner also recommends vitamin C to help protect skin from pollutants and brighten it. [5]
Here's why: UV rays penetrate the skin and damage cellular DNA, proteins, and collagen, causing dark sunspots and uneven skin tone.
Aside from the powerful immunity it provides against bacteria,Vitamin C has antioxidant properties that prevent dark spots and melasma.
The active vitamin also helps build cells to become a skin barrier against bacteria and other pollutants from the dirt.
READ MORE: How to Add Vitamin C to Skincare Routine
How to Use Vitamin C Serum For Oily Skin?
Clogged pores trigger your sebaceous glands to produce massive oil for those with oily skin types. It can be visible through enlarged pores, and your skin becomes dramatically sticky shiny.
Some think you should not moisturize after drying your skin with a toner. Ironic as it seems, you shall moisturize to keep dry skin.
TikToker dermatologist Dr. Mark Strom shared the proper way to use a vitamin C serum for oily skin in his TikTok video. [4] Here's how:
After washing your face, pat it dry with a clean face towel.
After that, apply a few drops of your desired Vitamin C serum product to the face and neck.
Let it penetrate the skin before applying moisturizer.
Yes, you can use a moisturizer with the serum.
You can also apply sunscreen for protection after.
Because serums are thinner and lighter, this form of vitamin c is easily absorbed and penetrates deeply into the skin. Serums adequately moisturize skin and reduce sebum production to make it less oily.
Aside from serums, you can also add other vitamin C-rich products to your beauty regime to maximize your skin's nutrients.
Here's a pro tip: use water-based vitamin C serum to get rid of the oily and acne-prone skin. Oil-based serums clog your pores more and aggravate your skin situation.
Another tip: Do not over-moisturize. Apply only an adequate amount of skincare products. "A little goes a long way," a cliche says.
READ MORE: How to Get White Skin Like Koreans?
Are There Any Side Effects Of Vitamin C Serum For Oily Skin?
There are no known side effects of vitamin C serum for oily skin. People with any skin can use the skin vitamin.
However, products with the L-ascorbic acid form of vitamin C sometimes come with minimalist vitamin c serum side effects to sensitive skin types.
The vitamin C serum side effects include redness and skin irritation—itching and tingling sensation during application.
People with sensitive skin types have the option to choose products with milder Vitamin C forms such as Ascorbyl Palmitate and magnesium ascorbyl phosphate as an alternative.
Before giving it a go, expert dermatologists advice doing patch tests at least 24 hours before using the serum. If a severe allergic reaction happens, consult a doctor immediately.
Check out this video on some side effects of vitamin c serums.
Frequently Asked Questions (FAQs)
Can I use vitamin C serum every day?
Of course! Add some vitamin C serum to your daily skincare routine. Your 4-5 drops a day can go a long way. Improve your skin's dull complexion, remove the dirt oil, and tighten it for an all-day glow!
Can vitamin C cause pimples?
No, vitamin C serums do not cause pimples. In fact, it is an anti-acne ingredient to fight acne-causing bacteria. Moreover, it repairs damaged cells and boosts collagen production.
Can a teenager use vitamin C serum?
Yes. The adolescent skin is prone to acne as teenagers are experiencing hormonal changes. Incorporating vitamin C serum in the skincare routine will help manage their skin.
Does vitamin C serum darken skin?
No, it doesn't work that way. It will stain your skin, but it will not darken it. It's crucial to understand the distinction between skin staining and skin darkening.
How long does vitamin C serum take to work?
On average, it takes 4 – 12 weeks before results become visible. Use the product consistently for faster visible results.
The Verdict
You see, it turns out that not only is vitamin C serum good for oily skin. It can help almost all skin types and nearly all ages.
Don't let these sun damages, age lines, acne, and oily face ruin your life. Restore your natural radiance. Be the stunner you are. Do not let other things get in the way.
Get ready for some envy looks as you showcase your flawlessness wherever you go, with vitamin C serums promising to be your ultimate weapon for stunning skin.
So, what do you have to lose? Now is the time to incorporate vitamin C into your beauty routine.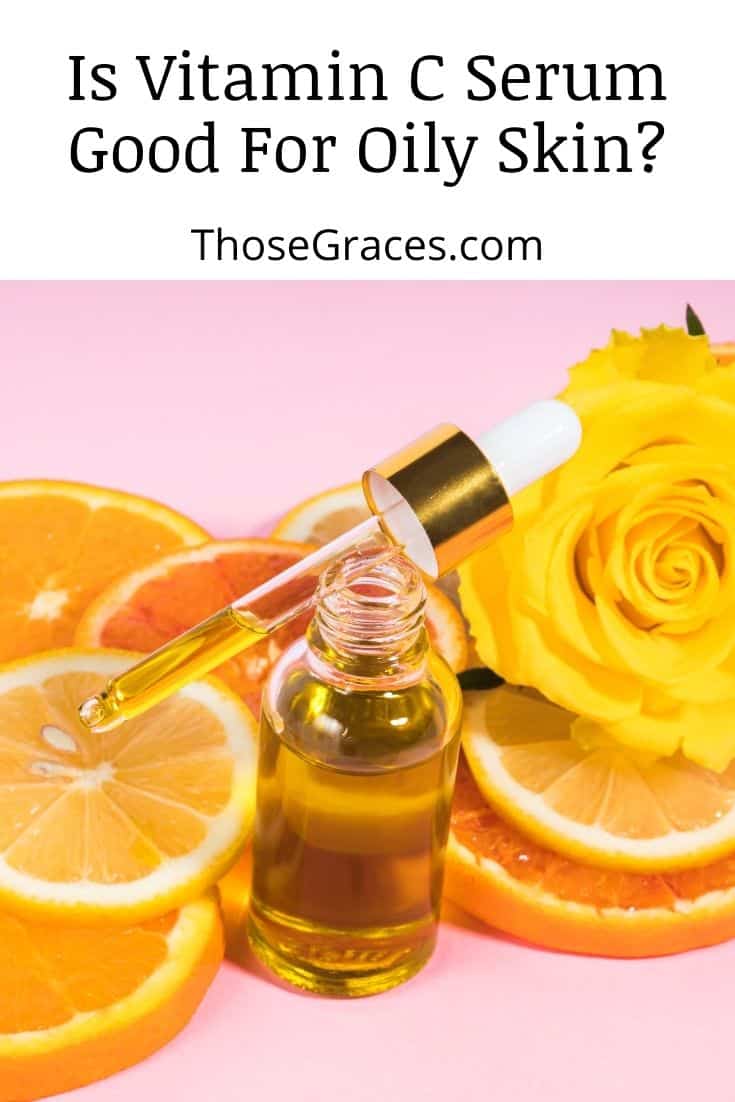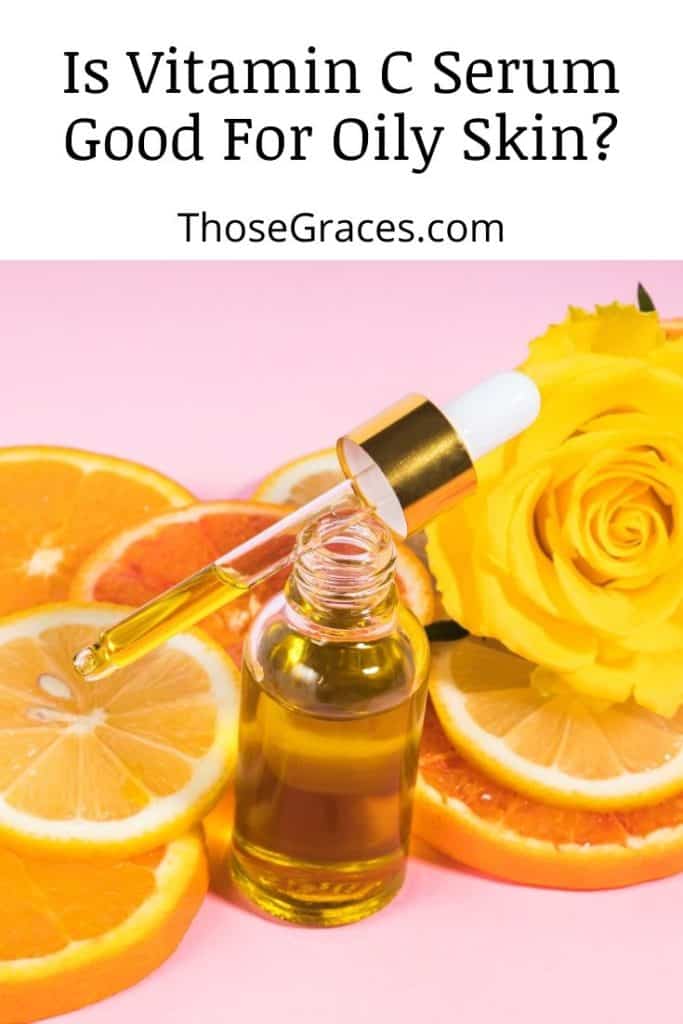 References
1. Kameyama K, Sakai C, Kondoh S, Yonemoto K, Nishiyama S, Tagawa M, et al. Inhibitory effect of magnesium l-ascorbyl-2-phosphate (VC-PMG) on melanogenesis in vitro and in vivo. Journal of the American Academy of Dermatology [Internet]. 1996 [cited 2019 Nov 21];34:29–33. Available from: https://www.sciencedirect.com/science/article/pii/S0190962296908300
2. Dr. Patricia Wexler's practice at Wexler Dermatology [Internet]. https://wexlerdermatology.com/. [cited 2022 Mar 5]. Available from: https://wexlerdermatology.com/about/dr-patricia-wexler/
3. 11 Reasons to Use a Vitamin C Serum [Internet]. Healthline. Available from: https://www.healthline.com/health/beauty-skin-care/vitamin-c-serum-benefits
4. Available from: https://www.linkedin.com/in/mark-strom-1b1022127?lipi=urn%3Ali%3Apage%3Ad_flagship3_profile_view_base_contact_details%3BMdjzSa5%2FTJ63oQLcH7yKDg%3D%3D
5. Joshua Zeichner, MD [Internet]. Joshua Zeichner, MD. [cited 2022 Mar 5]. Available from: http://www.zeichnerdermatology.com/