Many guys spend hours searching for the best Korean skin care routine for men, but does it need to be that complicated?
To tell you honestly, I thought it would be a pain in the neck, not until I found the simple yet effective method of how to get flawless skin for men.
Read on to find out!
The Complete Arsenal of Korean Skin Care For Men
Before you learn the process, it's essential to ensure that you're equipped with all the right tools and products in your skincare routine to secure clean skin!
After years of research, experimentation, and experience, I found that the following are the most common products in a skincare routine that have been deemed efficient and effective by most men.
QUICK NOTE: The way I'll list these products would be in the typical order of how they're used. This should serve as a type of guide on the
These are some other must-have skincare products, according to ticktock influencer Edwardzo.
1. Cleanser
I consider a facial cleanser my go-to product to get rid of all the dust and unwanted things that could've accumulated the entire day. I'm talking about both an oil-based cleanser and a water-based cleanser.
2. Facial Exfoliator
Exfoliators are products that can remove and get rid of dead skin cells to be renewed with fresh and young ones.
3. Toner
Toners help by refreshing or revitalizing your skin without removing its natural moisture, helping relieve dryness and roughness of the skin.
Dr. Hadley King, a New York-based dermatologist, said that the secret to better and healthier skin is an excellent alcohol-free toner. [3]
"Toners are helpful and necessary for people with skin that are acne-prone or oily. They are tailored for people who want a thorough cleansing of their skin."
I prefer using Korean toners because they're more concentrated and effective.
4. Facial Essence
In my early days of indulging in men's skincare, I never even knew what facial essence was. It is, however, a product that assists in balancing the skin's pH levels.
5. Serums
Different serums have different purposes. But the most used one is the Vitamin C serum [1]. It's typically used in collaboration with other products to boost a specific product's effectiveness.
6. Sheet Mask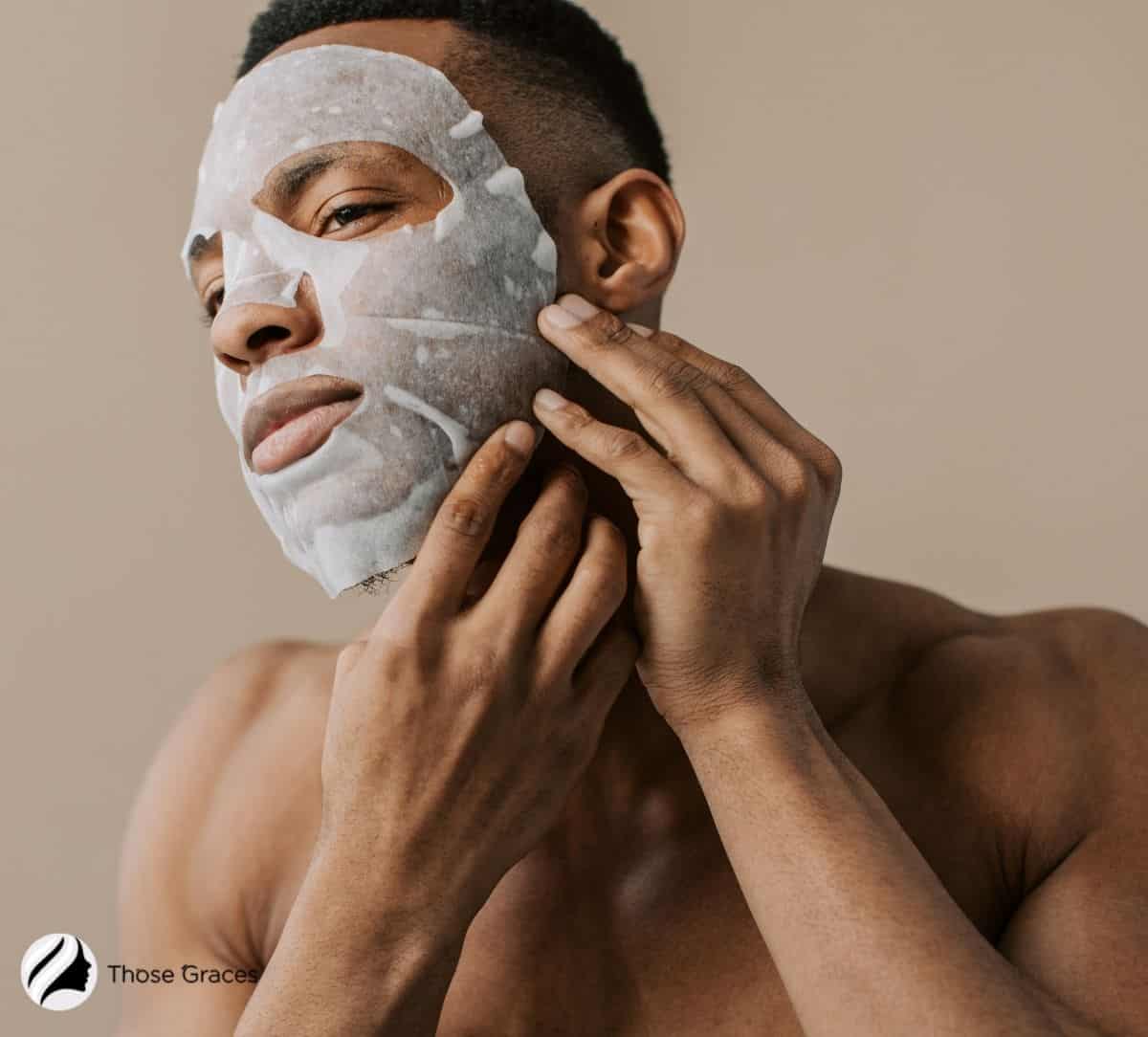 Sheet masks help lock vitamins, minerals, and moisture onto your skin, ensuring that they wouldn't escape easily.
7. Eye Cream
For obvious reasons, eye creams are products used to hydrate the eyes, helping reduce the appearance of wrinkles, fine lines, and other unwanted physical imperfections on the eyes.
8. Facial Moisturizer
Moisturizers are part of the critical products in Korean skin care. They help moisturize the skin by keeping it safe from all external environmental stressors that could affect it.
It serves as some type of moisture barrier or natural barrier between your skin and everything around it.
After learning essential products in Korean skin care for men or regular men's skin care, it's now time to uncover the steps to achieve excellently healthy and glowing skin.
Here are some of the best moisturizers for men, according to influencer JC.dombrowski
7 Steps to a Successful Korean Skin Care Routine For Men
This tutorial is gold because today, you'll find many different guides that'll claim to teach you how to do it.
Thanks to many years of experience and observing skincare routines, here's my take on the Korean skin care routine for men.
Step 1: Perform the Double Cleanse Method
Before going on with the process, the first step that I highly suggest would be to perform a double cleanse of your face.
Double cleansing is the act of washing your face using two (2) cleansers: oil-based cleansers and water-based cleansers.
First, apply an oil-based cleanser on your dry skin (it works best on dry skin). Massage it in a circular motion and distribute it evenly on your face. Then, rinse it off.
After that, apply the water-based cleanser on your damp or wet face by rubbing it in a massaging motion as well. Finish the first step by cleansing your face with warm water.
Step 2: Exfoliate, Exfoliate, Exfoliate!
Apply the facial exfoliator by scrubbing and massaging it gently onto the skin when you're done cleansing.
Squeeze a pea-sized exfoliator on your palm.
Lather it up on your hands.
Apply it on the cheeks in a circular motion.
Work your way until you cover your entire face.
Leave it all on for a full minute.
Rinse and wash it off with lukewarm or warm water.
Dr. Flora Kim, a board-certified, Texas-based dermatologist, says that rinsing your face using lukewarm is the best for cleansing. [4]
"You must wash your face every night to ensure everything, including pollution, dirt, makeup, sunscreen– even dead skin cells are removed."
Step 3: Restore Moisture With a Toner
After exfoliation, the next step is to use a toner to further the cleansing and the removal of dirt, bacteria, makeup, and pollution from your skin without getting rid of the moisture.
In fact, toners don't just clean. They also contribute to the restoration of the skin's nutrients. [2]
I usually squirt about six drops of toner to a cotton ball and gently apply it to my entire face.
This is what tik-tok Doctor dr. Zionko has to say about the k-beauty routine for men.
Step 4: Top it Off With Facial Essence and Serums
Then, the next step is to use a combination of a facial essence and serum to give the skin another protective moisturizing layer, helping absorb moisturizer and other products.
A topical Vitamin C serum can improve and negate the appearance of dark undereye circles, spots, and wrinkles, making you look younger, healthier, and fresher.
Danusia Wnek, the Cosmetic Chemist of Good Housekeeping, says that a Vitamin-C serum can provide a lot of benefits to the skin. [2]
It provides antioxidant protection, it blocks the enzyme for melanin production, and can ultimately diminish uneven skin tone, acne, and scars."
To use an essence, squirt about five drops into your hands and pat it directly and gently to your skin. Refrain from rubbing it vigorously. The same goes for serums.
I wouldn't recommend using cotton for this. Instead, use your bare hands.
EXPERT TIP: You can use a facial essence and a Vitamin-C serum once daily.
Anthony Youn, a well-known Medical Doctor and YouTube personality shares his version of the perfect morning Korean skincare steps:
Step 5: Lock It All In With a Sheet Mask
When you're all done, use a sheet mask to help lock all the nutrients and minerals to your skin. You'll find many different sheet mask brands and products in the market.
However, I'd usually recommend sheet masks that contain hyaluronic acid and glycolic acid, especially if you have dry skin.
Leave the sheet mask on your skin for about 15 to 30 minutes. Refrain from keeping it on for too long (30 minutes and above).
Step 6: Put on Eye Cream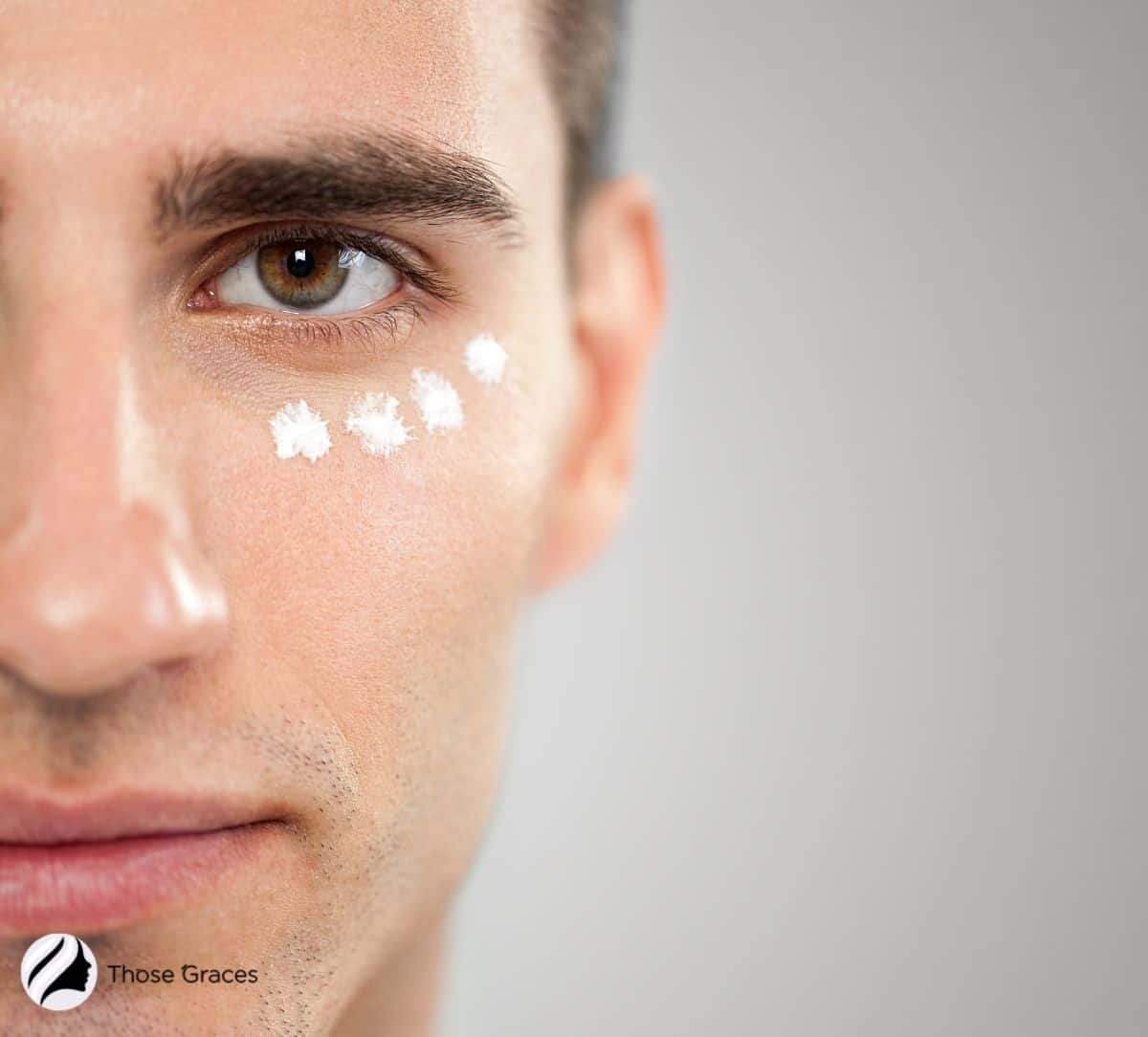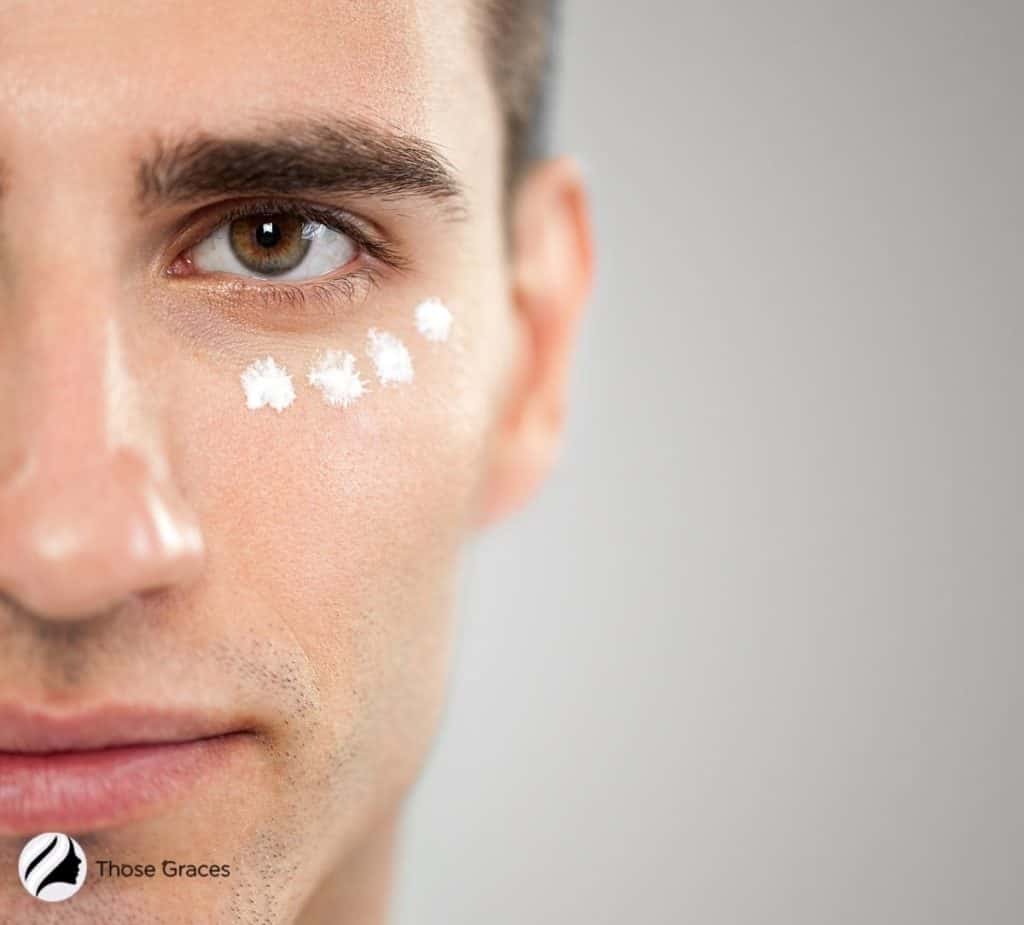 When you've taken your sheet mask off, the next step is to apply eye cream to your eyes.
Using 2 fingers, take out a portion of eye cream.
Spread it evenly onto your fingers.
Gently tap it around your eyes.
Allow a total of 3 minutes (at max) for the cream to be absorbed.
Step 7: Apply Moisturizer
To end and finalize the Korean skin care routine, the last step is to apply moisturizer to your skin.
The best correct way to apply moisturizers is to pump a pea-sized amount onto the back of your hand and using your ring finger, dab it all over your face until the moisturizer covers your entire face.
When done, gently massage it in so that your skin absorbs it.
Overall, doing these essential steps would take less than 10 minutes to do –I do mine for approximately 6 and a half minutes!
So, if you want to know the secret behind the ever-famous Korean skin care routine for men, this guide will be all of what you need.
FAQs
Want to be in on more secrets? Here are a few of the other questions commonly asked about men's Korean skin care routine.
Can Men Use Female Korean Skin Products?
Yes, it's fine for men to use female K-beauty products just fine. Using K-beauty products would result in the same effect.
However, take note that men's skins are different from that of women. So, tailor the product depending on your skin type.
What Ingredients Should I Look for in Products?
The products you'll use for your skin care need active ingredients. You can use heavier products, but make sure that they're safe for use.
Achieve Youthful Skin By Following Skincare Routines!
This skincare regimen will be everything you need to keep your skin healthy, glowing, and younger-looking.
Learning the Korean skin care routine for men isn't that complex. Whether you use Korean skincare brands or not, it shouldn't be a problem!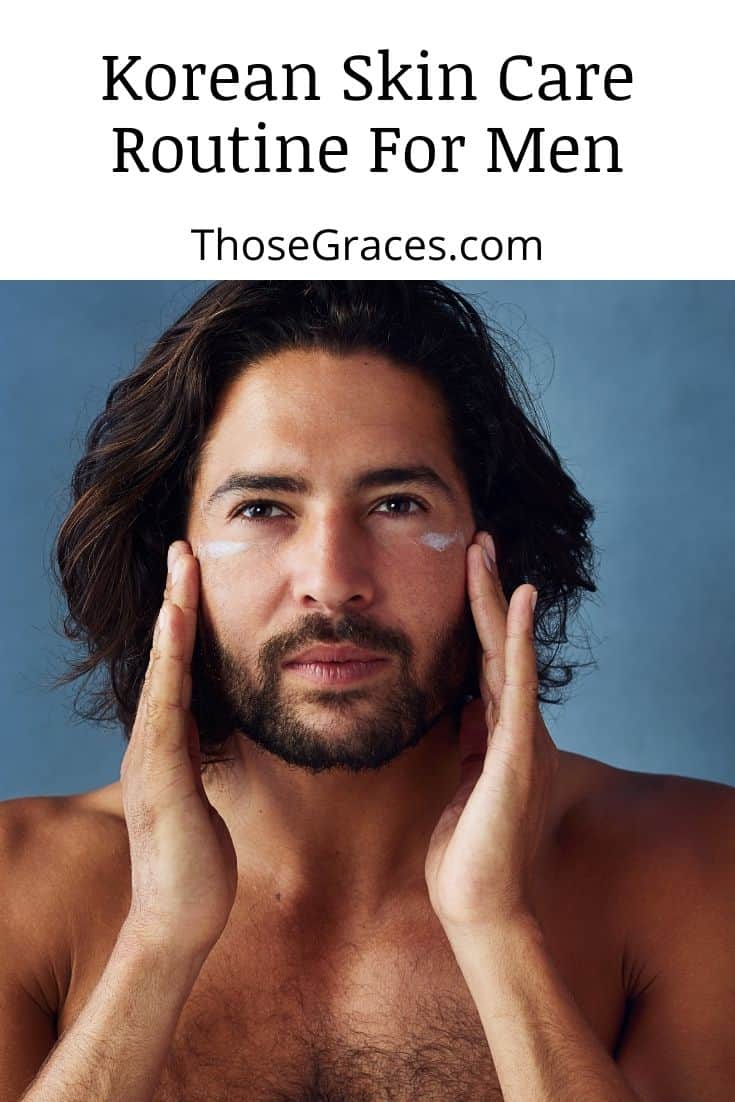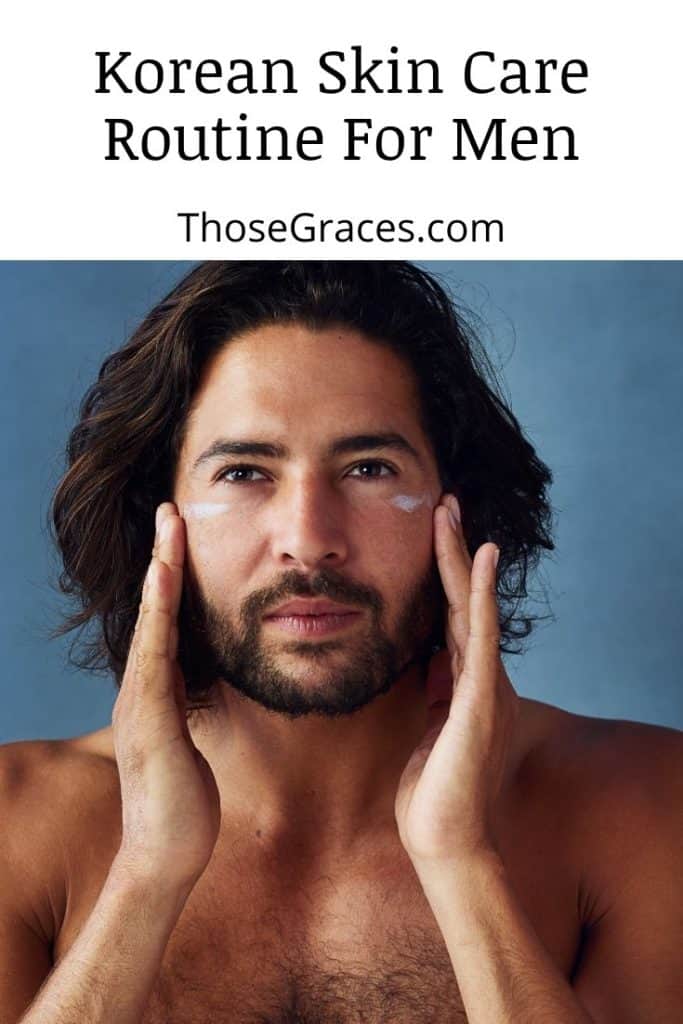 Resources:
1. Telang P. Vitamin C in dermatology. Indian Dermatology Online Journal [Internet]. 2013;4:143. Available from: https://www.ncbi.nlm.nih.gov/pmc/articles/PMC3673383/
2. Medicine N. Do You Really Need a Skin Care Routine? [Internet]. Northwestern Medicine. Available from: https://www.nm.org/healthbeat/healthy-tips/do-you-really-need-a-skin-care-routine
3. Login • Instagram [Internet]. www.instagram.com. [cited 2022 Mar 9]. Available from: https://www.instagram.com/drhadleyking/?hl=en
4. Available from: https://www.linkedin.com/in/flora-kim-3b32561b4/