Is Dove cruelty-free?
All women know about Dove, not only because of its products but also for its powerful campaigns.
Apart from spreading body positivity and overall women empowerment, they also claim to be cruelty-free…but is it true?
Keep reading to learn about their animal-testing policies and more to find out!
Don't forget to check the best makeup brands that are cruelty-free!
Is Dove Cosmetics a Cruelty-Free Solution?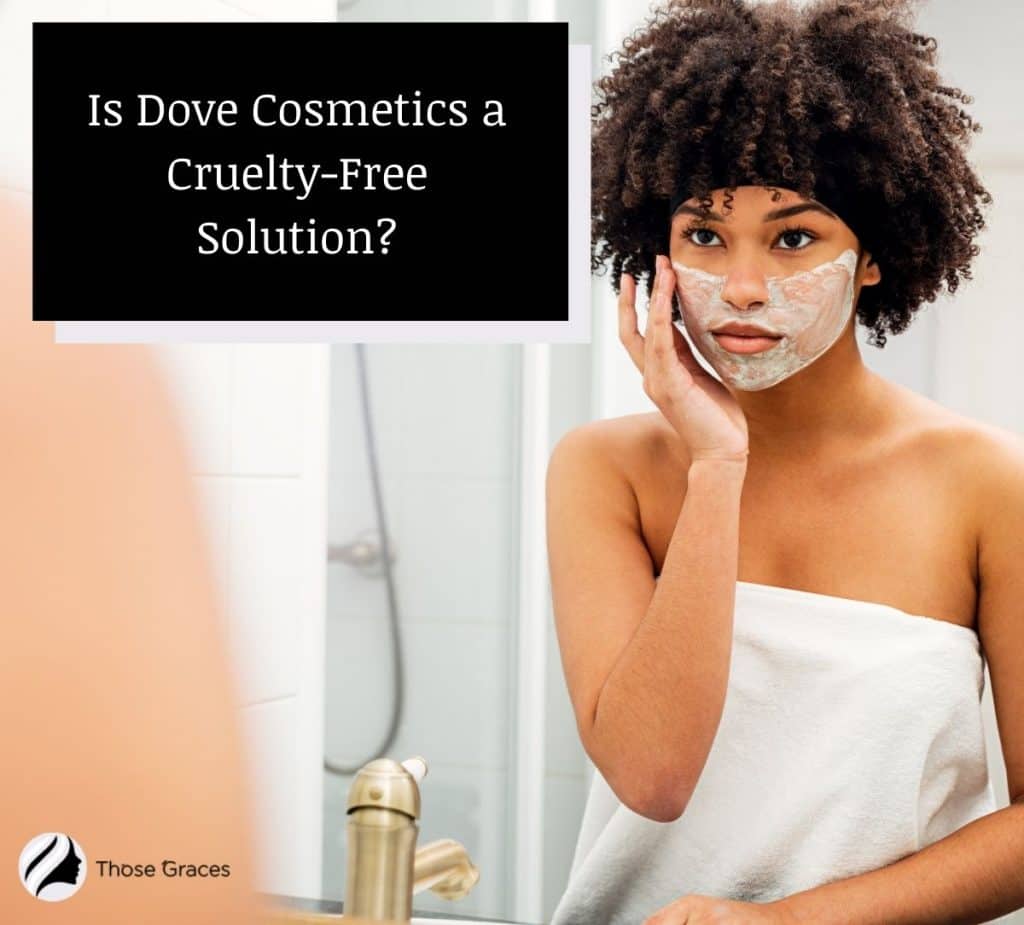 Dove is a leading drugstore brand that has served its consumers for a very long time.
Their products are sold in more than 80 countries for years, without forgetting about their purpose.
The brand always stood for all women no matter age, race, nationality. But what about caring for animals?
Recently they have changed their animal testing policies, claiming to be 100% cruelty-free.
Dove Animal Testing Policies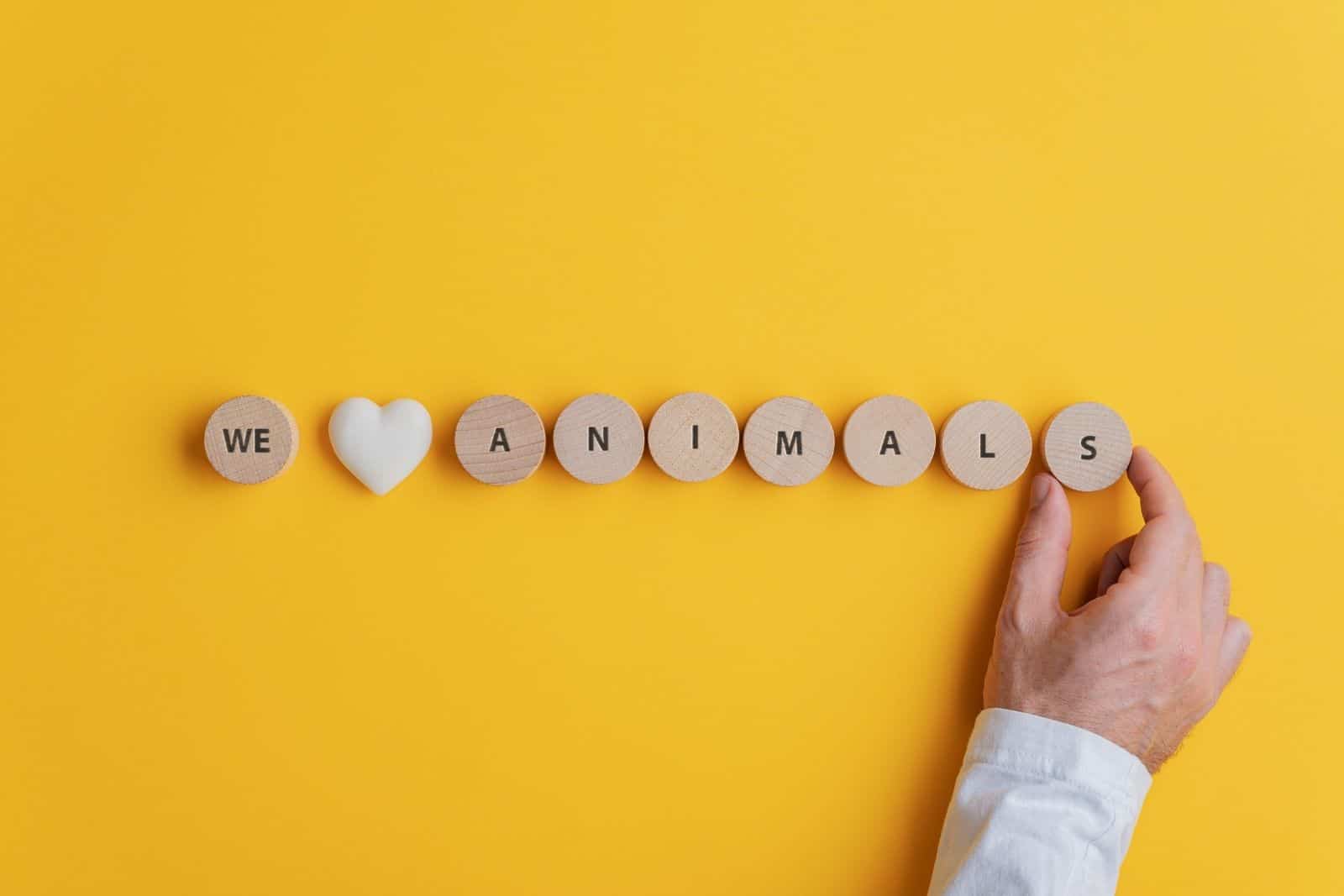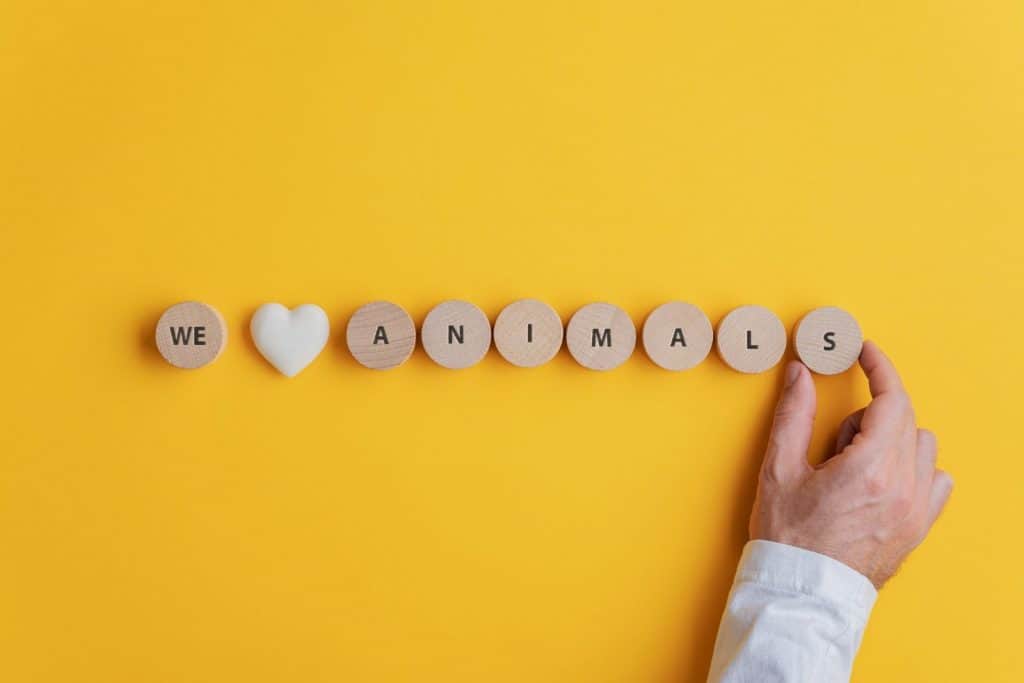 Since December 2017, Dove declared that they have changed their animal-testing policy and no longer conduct tests on animals for their products.
This is surely a great thing to start, but let's have a closer look.
The official website of Dove states:
"After 30 years of encouraging "cruelty-free beauty," we took the next step with a company-wide global policy prohibiting animal testing of any kind for any Dove product — a policy that extends to our suppliers."
This statement also shows that not only does Dove not do animal tests, but it also does not allow its suppliers to do so.
But do they sell their products in countries where animal testing is required by law?
History
This worldwide famous personal care company was founded in 1957 in the USA, producing beauty soaps. The idea of the beauty soap was to cleanse and at the same time, moisturize the skin.
And as their soaps had outstanding results and stood in the crowd, they started to expand their products to haircare as well.
Moreover, as many women used their products, Dove started remarkable Real Beauty campaigns, encouraging women all around the world.
Following other products like a body wash, body lotion, and deodorants for women, men, and babies, Dove became more and more popular worldwide.
And even though the company was founded in the late 50s, they started to make alternative approaches to animal testing only over 30 years ago.
And only from 2010, they decided not to test its products and ingredients on animals.
They also make sure to mention that none of their products and ingredients are tested on animals by third-party companies.
Related: Is Maybelline Cruelty-Free?
Suppliers Policies
As we have seen on their website, Dove prohibits conducting tests on animals by its suppliers as well. But there is another thing that we should take into consideration.
You can find Dove products in Mainland China, which we all know requires testing all cosmetics products on animals by corresponding laws. However, there is another twist.
Dove claims that the products that are sold in the Chinese market are not tested on animals. How?
"All new products Dove will launch in China in the future will not be subject to animal testing by Chinese authorities."
In 2014, China declared that ordinary and non-special-use cosmetics made or sold in China don't have to undergo animal testing.
By "non-special-use," they mean "ordinary" skincare products. In other words, a general lotion, versus, say, a lotion that includes sunscreen.
Essentially, if a product is making a claim (this product thickens your hair, this lotion blocks the sun, this cream reverses signs of aging, etc), it's considered special use.
And since the Dove products fit the criteria for non-special, they are technically exempt from testing IF they are manufactured in China.
However, according to Ethical Elephant, it seems that while many cosmetics fit the criteria, none have so far been successful in actually getting approved for the exception.
All of that said, Dove is dedicated to ensuring that no one- not even China- tests on their behalf. So it seems that they've managed to score an exemption, or found another way around it.
Recent Developments
In 2018, Dove announced that all its products have official cruelty-free certification by PETA, the animal rights organization, and are joining the Beauty Without Bunnies Program.
Being certified by PETA means that the company meets all the standards and requirements to be a 100% cruelty-free brand. Let us have a closer look at this part.
Dove and PETA
According to Dove's official website, the company has been recognized as a cruelty-free brand by PETA as they are committed to ending the tests on animals everywhere in the world.
We have previously talked about organizations that are supporting animal rights.
For the most part, cosmetic brands that have PETA's bunny logo or (or Leaping Bunny's logo) can be trusted as a cruelty-free brand.
Check: Does Neutrogena Test on Animals?
Is Dove Cruelty-Free Certified?
Yes! Since Dove has announced that all their products are certified by PETA, they became a cruelty-free certified brand.
Moreover, Dove conducts neither pre-market animal testing nor post-market animal testing.
They also do not ask other companies to test on animals on their behalf, and their suppliers are following the same rules. Hence, it allows us to say that Dove is a certified cruelty-free company.
Is Dove a Vegan-Friendly Brand?
Not entirely. Dove has products that include animal-derived ingredients and by-products, which means that they still are not 100% a vegan-friendly brand.
Their statement about having vegan products is as follows:
"…Our steadfast and complete commitment to the eradication of animal testing isn't the only way we are contributing to the betterment of our world. We are exploring routes to offer vegan Dove products to cut down on our animal reliance overall."
As some of the ingredients of Dove products have animal sources, we can't clearly say that Dove is a vegan brand. They will be stated as a vegan brand only after they are free of using animal-derived ingredients.
Check: Is Laura Mercier Vegan?
3 100% Cruelty-Free Alternatives to Dove
The effectiveness of Dove products is certainly worth mentioning. Anyone who has used their body washes, soaps, or lotions, will state that those products are surely worth the money.
But if you still want to use the products of skin care brands that are 100% cruelty-free and can be an alternative to Dove, I have your back.
Check out the list of three alternative brands that you can use instead of Dove.
FYI, this section contains affiliate links. We earn a commission if you make a purchase at no extra cost to you.
Osmia products are great for different skin types and conditions. Their soaps can help you get rid of acne, eczema, etc.
They have the cruelty-free bunny logo on all their products, confirming that they are 100% cruelty-free
By mixing nature and science, the Indie Lee skincare brand offers effective products to the skincare market without harming animals.
Moreover, only two of their products are not vegan, as they include beeswax. They state that no bees are harmed in the making of those products.
This certified cruelty-free brand offers its consumers skincare products that work for their purposes. I have recently purchased their charcoal deodorant, which I was skeptical to try at first because of its color.
But right after I applied it, I have not noticed any stains on my clothes. Moreover, it really keeps your underarms from sweating. This deodorant is also vegan.
Is Dove Cruelty free? What are your thoughts about it? Share with us below!