Are you ready to get rid of your conventional shampoo and turn it into a better, zero-waste shampoo and conditioner?
The five products that I review below will help you do that transition without feeling like you're missing the old products packed in harsh chemicals.
Keep on reading to find out why these zero waste beauty products are so great, which hair type they're most suitable for, and how to pick the best one for you.
Zero-Waste Shampoo and Conditioner Top Picks at a Glance
If you see the value in these products and choose to purchase via my referral links, I may earn a small commission at no extra cost to you.
Check this comparison table for a quick guide. Read the review for further details.
Top Benefit
There are many scents and types to choose from
None of the formulas contain sulfates, parabens, or phthalates
It comes with a wooden comb
These shampoos are vegan, eco-friendly, and organic
Takes away the natural hair oils for a fresh hair look
Related: Best Zero Waste Makeup Brand Worth Trying
Top 5 Best Zero-Waste Shampoo and Conditioner Brands: Detailed Guide
According to a study, 6300 Mt of plastic waste has been accumulated globally.
Only 9% are recycled, while the majority of the remaining plastic is dumped in landfills.
These numbers got me thinking and stimulated me to find plastic-free versions of my beauty products.
The first one that came to mind was the shampoo, while the second one the conditioner.
By opting for a plastic-free shampoo, each of us can positively contribute and reduce the plastic waste in the world.
These five products below are a great way to start.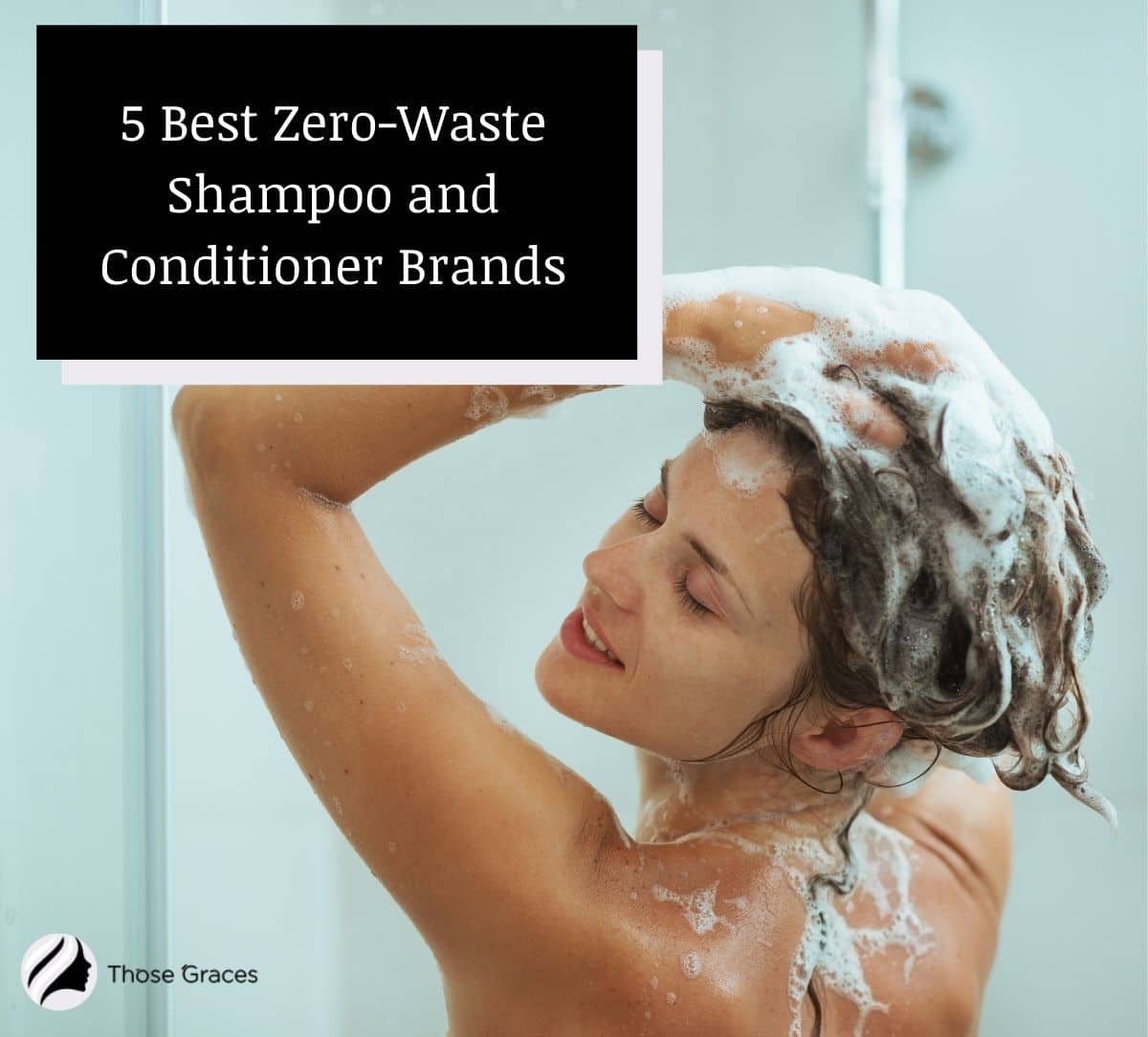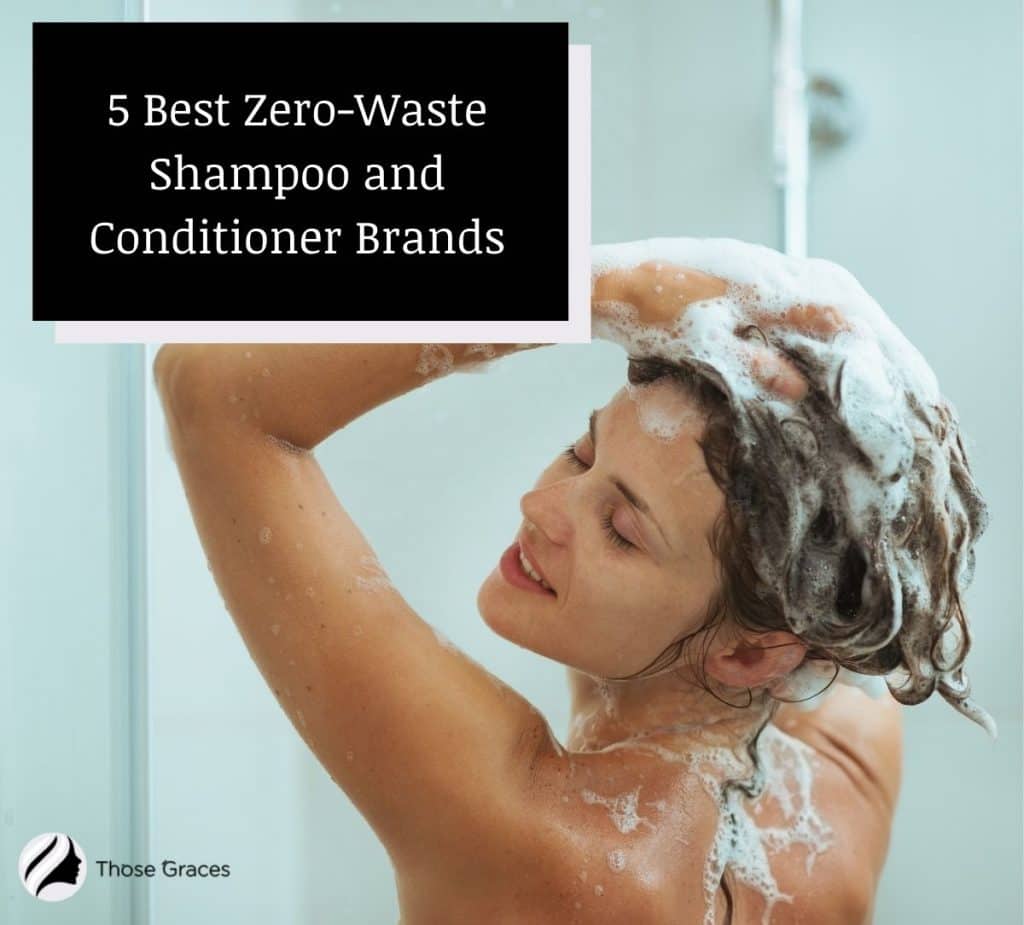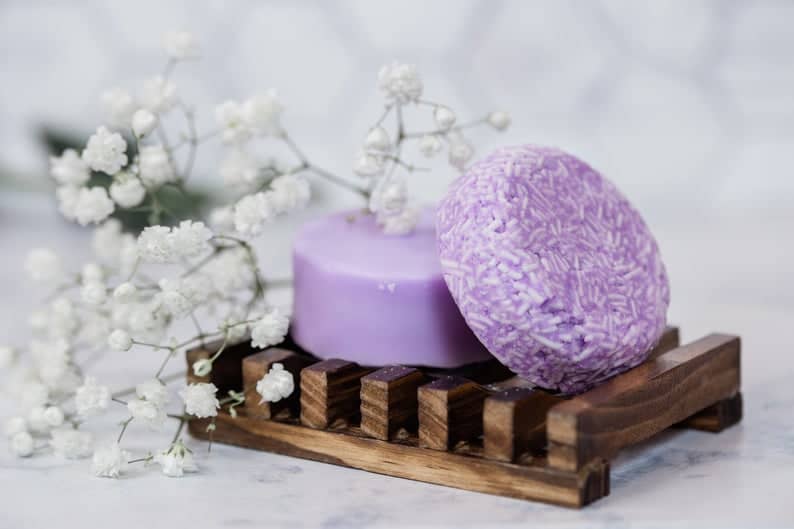 "Our zero waste shampoo bar is the ideal way to keep your hair clean and healthy. Made from nourishing effective ingredients, it is gentle on your hair, skin, and scalp without leaving behind any waxy residue."
If you're looking for a set of plastic-free shampoo and conditioner that won't weigh down your hair and will leave it squeaky clean, this product is an excellent choice.
This is my favorite shampoo and conditioner set because I can choose the best one for my hair type, the ingredients are clean, the formula is nourishing, and doesn't leave my scalp with a strange residue.
Features
The NMJHandmade Creations Shampoo And Conditioner Bar Set is available in various scents, including coconut, orange blossom, black raspberry vanilla, sweet orange, strawberry, gardenia, lavender, cherry blossom, lavender rosemary, lavender tea tree, cucumber, and melons.
You can choose the type of bar you want to get depending on your hair type. The options include dry hair, extra nourishing, normal hair, oily hair, and dry scalp.
I went for the dry scalp bars and I have to admit that it's been one of the best purchases. I haven't noticed flaky, sensitive areas ever since I've been using the shampoo and conditioner bar.
The size of each bar is two fluid ounces. Although they appear small, it took me a while to use the shampoo, and I'm still using the conditioner. According to the brand, it lasts up to 65 washes.
| Benefits | Drawbacks |
| --- | --- |
| There are many scents and types to choose from | The size of the conditioner and shampoo bars is quite small |
| 100% plastic-free product | It's on the pricier side of zero-waste shampoo options |
| Both products are gentle, deal with a flaky scalp, and don't leave a residue | Shampoo bars in general take getting used to. |
| The nourishing bar is made with argan oil, while the dry hair bar with coconut oil for extra moisture | |
| The product comes wrapped in tissue paper to reduce waste | |
Benefits
There are many scents and types to choose from
The brand offers 11 different scents and five variations for different hair types
The bars are handmade and look very cute
Each type features a different color, such as pink, blue, purple, green, teal
Both products are gentle, deal with a flaky scalp and don't leave a residue
I never felt like my hair got greasy after using this product and didn't notice residue
The nourishing bar is formulated with argan oil, while the dry hair bar with coconut oil for extra moisture
The ingredient list is natural and includes natural oils such as argan and coconut to promote hydration, hair growth, and volume.
The product comes wrapped in tissue paper to reduce waste
NMJHandmade Creations uses only tissue paper to wrap their bars and to reduce waste
100% plastic-free product
The product and the packaging are 100% plastic-free.
Drawbacks
The size of the conditioner and shampoo bars is quite small
Although this is an excellent conditioner and shampoo, the bars appear quite small. I used them for over 60 washes, so I don't mind that I paid a little extra.
It's on the pricier side of zero-waste shampoo options
There are more affordable options with the same size and even larger size.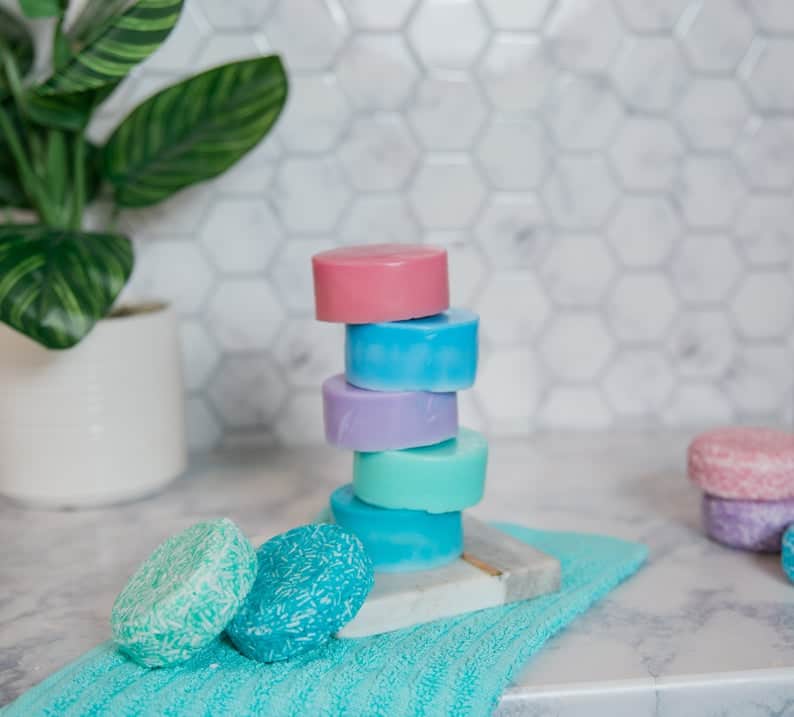 How it Compares to Others and Why
These bars are slightly smaller than similar products, but they are great if you want to find the exact match for your hair type.
Also, the brand has a wide variety of scents to choose from, and that's not always the case with other brands and bars of soap.
Expert Tips
The bars are straightforward to use. I found that they work best when I rub them on my hands then on my wet hair. You can also rub the bars directly on wet hair.
Don't forget to massage the product well into the scalp.
Check: Best Zero Waste Toothpaste
A top-selling Amazon product, the HiBar shampoo bar is free of harmful chemicals, gluten-free, and great for various hair types.
The packaging of the bars is 100% plastic-free, and the ingredients that are used are sustainable.
When I first saw the bar that I received, I was convinced that I would use it in a month. Thankfully, that was not true, and it's lasted me for over 80 washes.
Features
The HiBar eco-friendly shampoo bar is available in four alternatives: for dry and damaged hair, for normal or oily hair, for dry hair, for thin/curly/lifeless hair. Each option comes in a different color.
When it comes to the packaging, the entire experience is plastic-free. The box that the bars are shipped in is cardboard and recyclable; the label, padding, and seal are also plastic-free.
If you're looking for a vegan shampoo bar, you can choose between the Volumize and Moisturize bars.
Another thing to know is that the bars are made with a blend of essential oils, and there is a slight refreshing smell.
They offer several different types, too.
The formulations meant for dry hair contain coconut oil for added moisture, the bar for oily/normal hair contains shea butter and honey quat for added shine, and the bar for thin hair contains Vitamin B5 for volume.
The packaging states that this product is fragrance-free, which means there aren't any added artificial perfumes.
| Benefits | Drawbacks |
| --- | --- |
| It's fragrance-free, so it's perfect for sensitive skin | The shape is a little strange and hard to hold |
| None of the formulas contain sulfates, parabens, or phthalates | No info on the pH levels yet (seller is running tests). |
| It's a large bar that lasts for a very long time | Challenging to use on thick curly hair, according to one reviewer. |
| All bars are safe for colored hair | |
| An affordable product | |
How it Compares to Others and Why
This bar is bigger in size and comes at a great price.
This bar might not be available together with a conditioner, but it has convenient packaging and is an excellent gift for people who want to live sustainably.
Expert Tips
Just wet your hair and apply the soap with either your hands or directly to the scalp. Massage the shampoo well, then rinse as usual.
Sale
HIBAR Shampoo Bar, Sulfate Free Shampoo Bar, Eco Friendly Shampoo Bar, All Natural Hair Care, Plastic Free, Travel Size, Color Safe, Eco Friendly, Zero Waste (Fragrance Free)
READY TO BREAK UP WITH PLASTIC? Visit our Brand Store to stay up to date on all things HiBAR! Check out our other shampoo and conditioner sets, our bar travel and shower accessories, skincare line and sample sets, and see how easy it is to make the switch from bottle to bar!
FOR SENSITIVE SCALPS AND DRY HAIR: If you're not fond of our essential oil fragrance, try our fragrance-free solid shampoo and conditioner bars. Coconut oil and rice protein adds hydration and strengthen the hair strands without weighing down your hair.
FORMULATED FOR MULTIPLE HAIR TYPES: Whether your hair is straight, wavy, curly, or coily, our all natural shampoo and conditioner bar cleanses and moisturizes. All of our bars are sulfate and paraben-free to protect curly-haired users from dehydrated and brittle hair.
LONG-LASTING AND FUN TO USE: Our solid shampoo bar can last as long as one 16oz bottle while our solid conditioner bar can last as long as two, but bar life depends on the length of your hair and how often you wash. The ergonomic design is easy to hold and great for travel.
SALON-QUALITY FORMULAS: To help save the world from single-use plastic, we need plastic-free hair products that moisturize, cleanse, volumize, and nourish. Every HiBAR formula is 100% color-safe, with no soap, sulfates, phthalates, silicones, or parabens.
"A million plastic bottles are bought every minute, and this number is projected to increase 20% by 2021. Making the switch to shampoo bars is just one way that you can help reduce this trend; one little bar will last you around 80 washes (the equivalent of 2-3 shampoo bottles)."
Another small and cute bar that can save the planet from waste is the Battle Green Box Zero-Waste Kit.
Instead of polluting the environment with two or three shampoo bottles, you only need to purchase one Battle Green Box Zero-Waste Kit.
Each kit includes a zero-waste shampoo bar, a zero-waste conditioner bar, and a wooden comb.
When you first look at the price, it looks costly, but it seems like a good investment since it comes with a comb.
Features
This is the product with the prettiest packaging on the list. The second it arrived, I knew I wanted to get more of these shampoo bars for gifts.
There are three scents from the bars: citrus, mint, lavender, and tea tree. My personal favorite is citrus because it's pretty fresh and enjoyable.
The shampoo and conditioner arrive packed in a small tin that you can easily repurpose after you've spent the products.
| Benefits | Drawbacks |
| --- | --- |
| It comes with a wooden comb in the packaging | The number of scents can be improved |
| The tins are perfect for zero-waste packaging | There aren't any options for various hair types |
| The Battle Green Box shampoos and conditioners are cruelty-free, PETA-certified, and vegan friendly | On the pricier side compared to other options. |
| You won't see any harmful ingredients such as palm oil, SLS or SLES | |
| All three scents contain coconut, olive, and grapeseed oil for hydration and shine, and vibrancy | |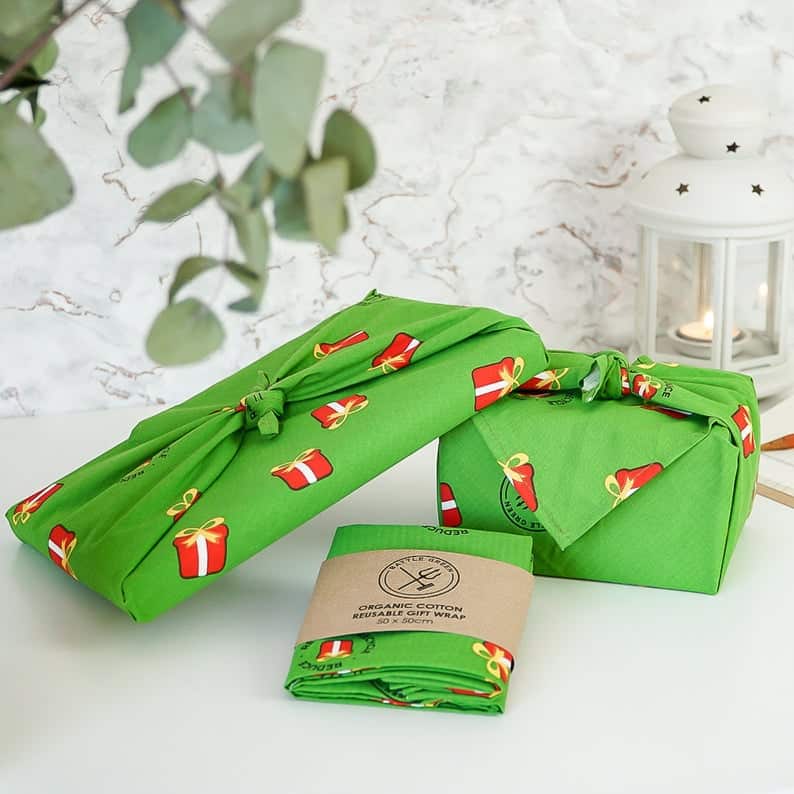 How it Compares to Others and Why
This is the only product that comes with a wooden comb in the packaging. Wood is a much better alternative than plastic, prevents hair frizz, and helps in proper natural oil distribution while combing.
Expert Tips
The washing procedure is the same with every bar unless the manufacturer states it differently. You should first get your hair wet and add a little shampoo to your hands or directly on the hair. Massage well, then rinse. I prefer to use shampoo twice every wash; that's how I make sure my hair is clean. This product didn't weigh my heavy hair down; it kept it silky, soft, and voluminous.
After using the bar, you should keep it in a dry spot. That's why their tin packaging is ideal. If you leave it in a wet room, the bar will melt, and you'll be wasting product.
After washing your hair with shampoo, you can use the conditioner. Apply it on wet hair, leave it on for two minutes, then rinse the hair very well. You don't need to use too much product; a little goes a long way.
Also, if you're transitioning from conventional shampoo to bar shampoo, your hair can feel a little strange. You need to give it some time to adapt. During this time, you can use an apple cider vinegar rinse made with two tablespoons of apple cider vinegar and a pint of warm water.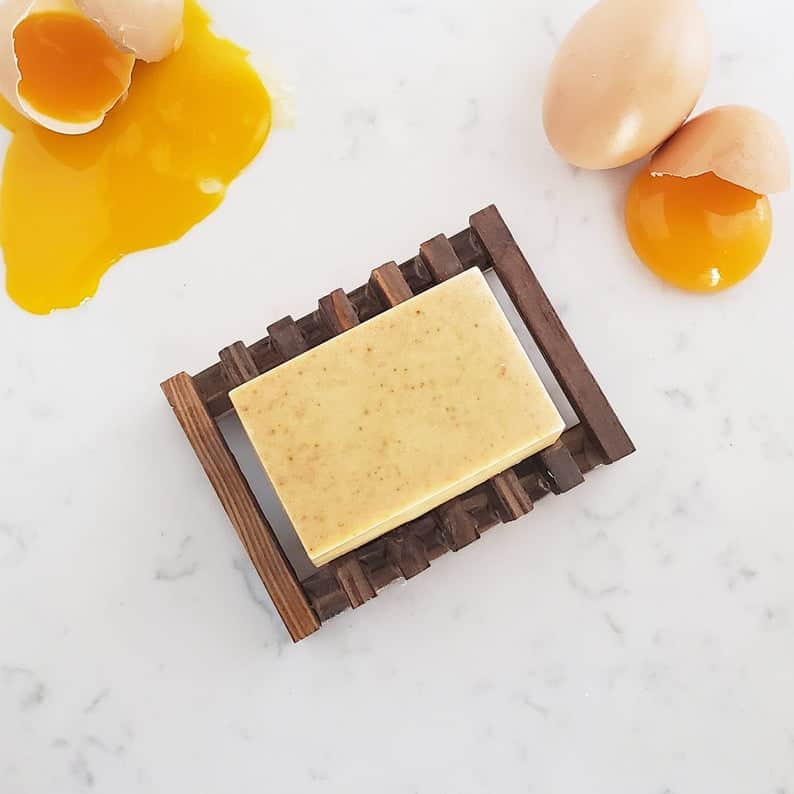 If you've been looking for a bar that will be completely organic, vegan, and packed in zero-waste packaging.
According to the brand, the egg yolk's proteins will help customers improve the health and appearance of their hair. I noticed that mine was shinier, and it truly did look healthier.
Features
The yellow Andreas Organic Market Egg Yolk Shampoo contains egg yolk that will promote your hair's health.
It's wrapped in tissue paper and is plastic-free. The shipping packaging is also 100% plastic-free and eco-friendly.
| Benefits | Drawbacks |
| --- | --- |
| Some of the most notable ingredients are coconut oil, grape seed, shea butter, avocado butter, egg yolk, castor oil, all of which are great for thin hair and hair growth | The packaging only contains one shampoo bar |
| The Andreas Organic shampoos use tissue paper for wrapping | It doesn't come with a conditioner |
| The egg yolks are rich in protein, so they will boost your hair's health | |
| These shampoos are vegan, eco-friendly, and organic | |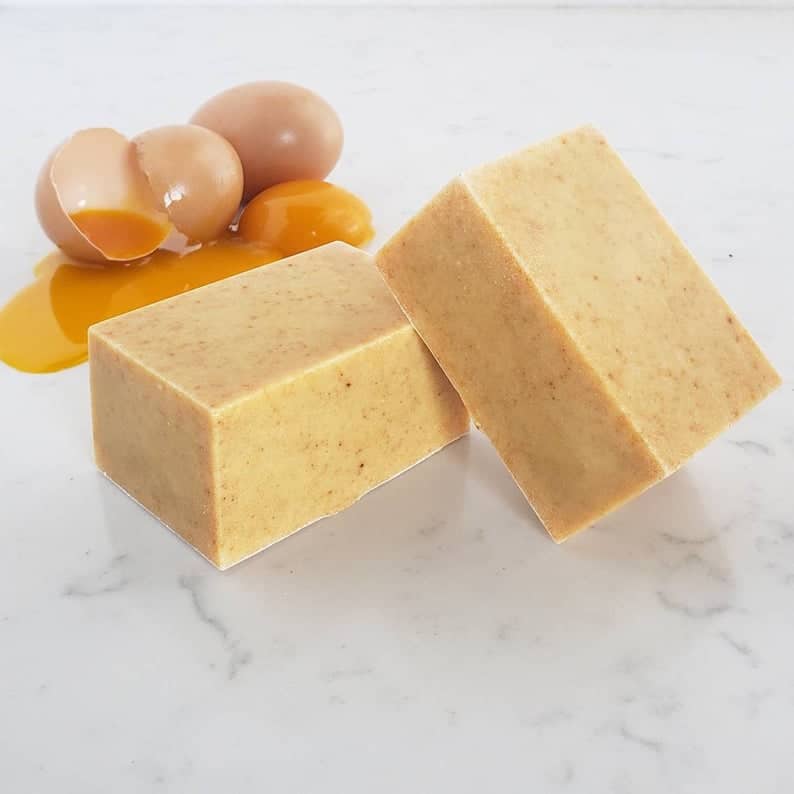 How it Compares to Others and Why
Most of the other products on the list are either larger or include a shampoo and a conditioner. This bar is large enough for you to use over 80 times and completely made with organic ingredients.
Plus, it's one of the most affordable options we've found yet!
Expert Tips
After getting your hair wet, rub the bar on your hands, then rub it on the scalp. Rinse it well with warm water.
You can use an apple cider vinegar rinse to remove the buildup and transition faster from conventional to zero-waste products.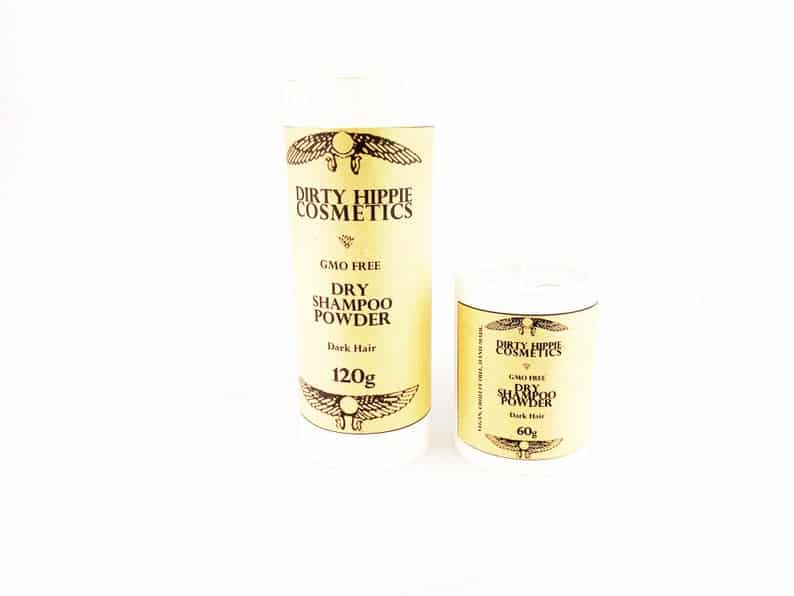 If dry shampoo is an essential product in your life, it's good to know that there's a zero-waste alternative.
I've got long, voluminous hair, so each time I use dry shampoo, I use a lot of it. After thinking about how many bottles I go through each year, I decided to stop using dry shampoo altogether.
That was until I found the Dirty Hippie Cosmetics Dry Shampoo Powder.
Features
Packed in a sustainable box, this powder avoids the unnecessary use of shampoo bottles. There are three colors to choose from Light, Dark, and Black.
I'm a natural blonde, so It's often hard to find a dry shampoo that doesn't look like I spilled flour on my roots.
This one perfectly matched my natural hair color, and I couldn't even tell I applied the product.
What's even better, there is an option to get a customized color; you just need to get in touch with the seller.
The size of the box is either 60 g or 120 g, and I didn't mind bringing it with me while traveling. The ingredients are vegan, non-GMO, cruelty-free, ethically sourced, and fair trade where possible.
You can also purchase refills. The material used for the box is recycled paper; why the refills come in recyclable paper envelopes.
| Benefits | Drawbacks |
| --- | --- |
| It's very easy to apply because you can dose how much you need | You need to be careful while handling it because it can get messy |
| The GMO-free corn starch silica powder and silica-rich bamboo powder leave the hair fresh and oil-free | Dry shampoo isn't ideal for dry or damaged hair. |
| There are three colors to fit different hair colors | Won't get really grungy hair clean. |
| Takes away the natural hair oils for a fresh hair look | |
| Doesn't contain harmful ingredients such as propane, aluminum, butanes | |
How it Compares to Others and Why
This is the only dry shampoo product on the list with unique ingredients and a completely different purpose.
Unlike the bars above, dry shampoo is made more for soaking up oils in between actual washings, so you can't really use it to get particularly grungy hair clean.
However, if your hair is feeling a bit greasy and you really don't have time to hop in the shower, Dirty Hippie is a total lifesaver!
Expert Tips
Comb your hair and sprinkle a little bit of powder on the roots. Use your fingers to go over the hair and distribute the powder.
How to Choose the Best Zero-Waste Shampoo For Your Hair Type?
Choosing a zero-waste shampoo and conditioner is very similar to choosing a commercial liquid shampoo.
All you need to do is pay attention to the ingredients and decide whether you want to opt for a liquid or a bar alternative.
Bar Or Liquid
Did you know that liquid shampoos contain 70%-80% water? This is a pretty high percentage that is unnecessary since bar soaps do the same job but don't contain as much water.
My personal preference is bar soaps, but there are also numerous liquid zero-waste shampoos that aren't packed in a plastic bottle and contain natural ingredients.
Ingredients
Most zero-waste hair products are based on natural oils and essential oils.
If you ever see that shampoo contains coconut oil or shea butter, it means that it's perfect for dry hair, dry scalp, and sensitive skin. These two ingredients are very nourishing and moisturizing.
If you need an alternative for oily hair, you should opt for ingredients such as apple cider vinegar, charcoal, citrus essential oils, and more.
Thin hair types need a boost of volume, so they need ingredients that will nourish and lift the hair from the follicles. Find a bar that contains Vitamin B5, coconut oil, egg, avocado, and more.
Finally, hair growth is one of the most sensitive topics. Every lady out there is in search of a shampoo that will promote hair growth.
You should look for products based on coconut oil, Vitamin B5, rosemary oil, avocado oil, and more.
Check out: How Do I Make a Zero-waste Shampoo Bar?
FAQs
What Does Zero-Waste Shampoo Mean?
Just like any other zero-waste product, the meaning of a zero-waste shampoo is to reduce waste to a minimum and stick to natural ingredients in the production.
Zero-waste shampoos are packed in sustainable, eco-friendly packaging, don't utilize plastic (or use very little recyclable plastic), and are shipped in sustainable packaging.
How Is Shampoo Bad For The Environment?
Each year over 550 million shampoo bottles are thrown on landfills in the USWhat's even more surprising is that this number doesn't include conditioner or shower gel bottles.
Unfortunately, plastic shampoo packaging is not the only thing that pollutes the environment. Most ingredients of commercial shampoos are not sustainably sourced and lead to the destruction of nature, natural habitats, animal and wildlife species, and more.
Final Recommendation
NMJHandmade Creations Shampoo And Conditioner Bar Set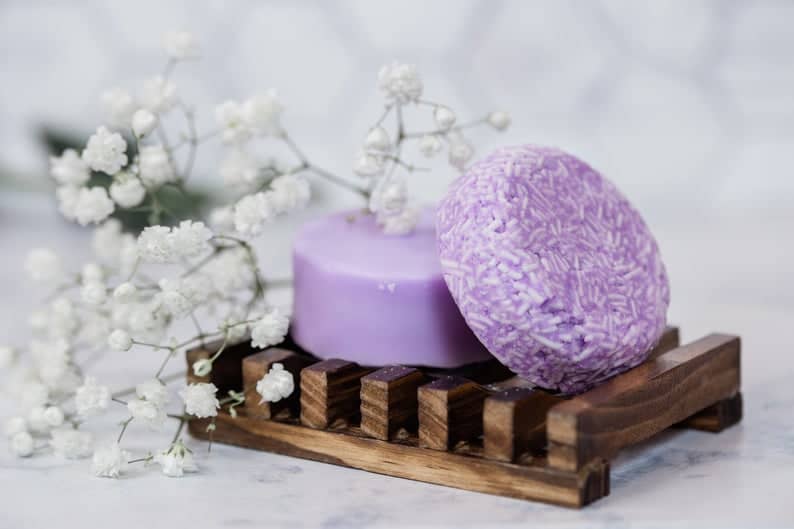 References:
Geyer, Roland, Jenna R. Jambeck, and Kara Lavender Law. 2017. "Production, Use, and Fate of All Plastics Ever Made." Science Advances 3 (7): e1700782. https://doi.org/10.1126/sciadv.1700782.
"How Shampoos Are Made – Chemists Corner." Chemists Corner. April 17, 2018. https://chemistscorner.com/how-shampoos-are-made/.
"Shampoo Bars: A Complete Guide to Sustainable Hair Care." 2020. Unsustainable. December 12, 2020. https://www.unsustainablemagazine.com/a-guide-to-ethical-and-sustainable-shampoos/#Shampoo_Bars_vs_Shampoo_Bottles.
Palmer, Henry. 2021. "Shampoo & Conditioners – Going Plastic-Free." Lochtree. Lochtree. January 15, 2021. https://lochtree.com/blogs/blog/shampoo-conditioners-going-plastic-free#:~:text=Impact%20of%20Shower%20Products&text=For%20context%2C%20in%20the%20United,of%20these%20bottles%20are%20recycled.
"The Case for Plastic-Free Shampoo and Conditioner." 2019. Unwrapped Life. July 3, 2019. https://unwrappedlife.com/blogs/blog/the-case-for-plastic-free-shampoo-and-conditioner#:~:text=Only%20around%209%25%20of%20it,landfills%20or%20the%20natural%20environment.&text=more%20than%20552%20million%20shampoo,fill%201%2C164%20football%20fields%3B%20and.‌‌
‌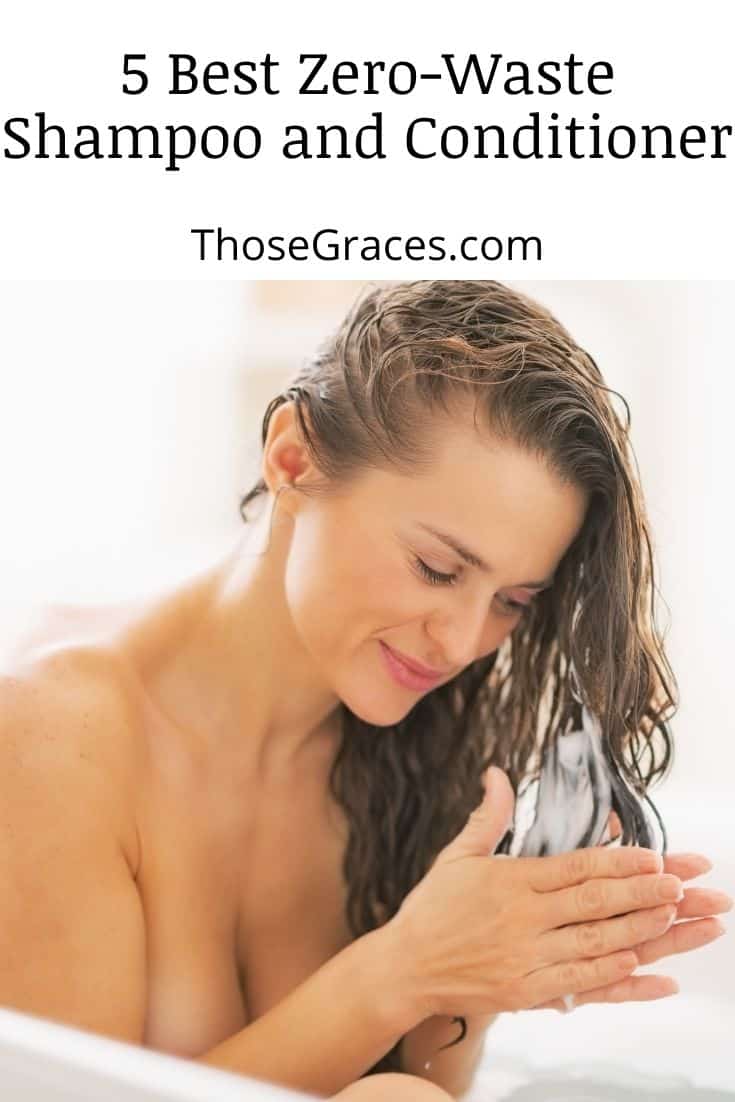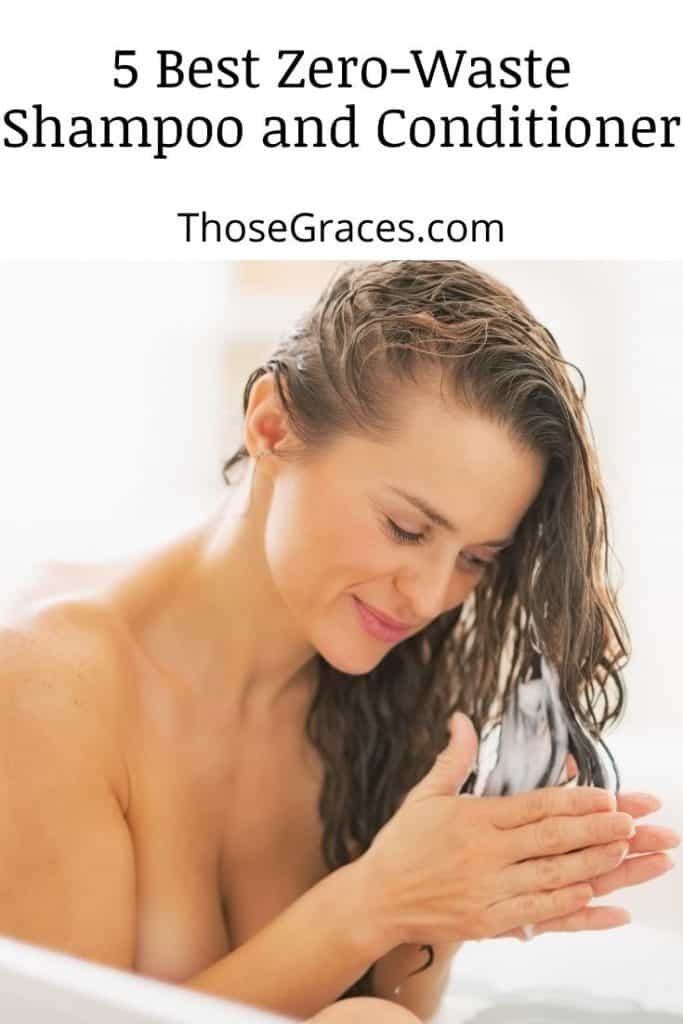 Have you tried using zero waste shampoo and conditioner? Can you share your experience with us?