Love a self-tanning sesh? Or just wondering if a fake tan is actually a safe alternative to UV rays? We provide self-tan tips and examine the research to find out…
Learn how to choose your tanning lotion to suit your skin tone, why eating carrots can provide an alternative to tan, and how to stay safe even when using DHA self-tanners.
Just keep reading!
Choosing Your Tanning Color To Suit Your Skin Tone
It's important that you choose the right tan color for your skin tone. As tanning expert James Harknett explains to Harper's Bazaar, a gradual tanner is best for very fair skin tones to keep the tan looking natural. [1]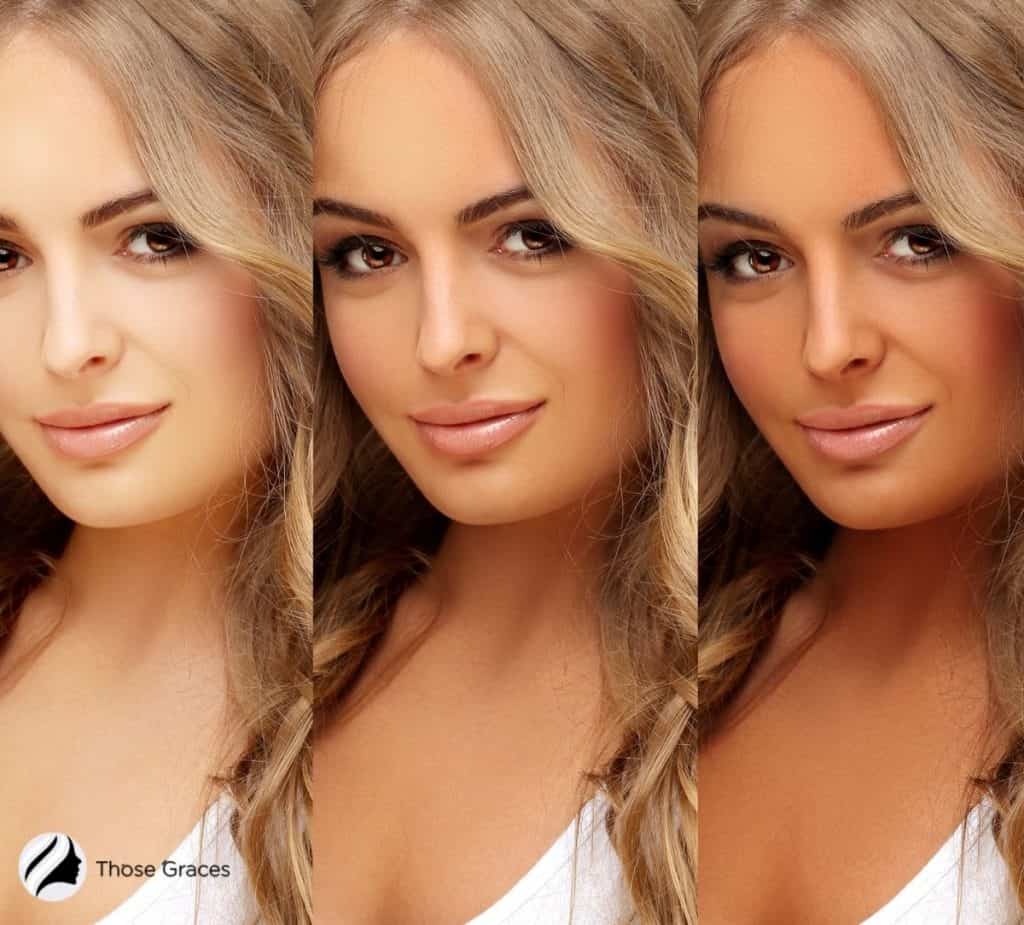 Harknett notes that people with medium skin tones have a lot of options. Whether you should go for a red or a green-toned self-tan depends on the natural undertone in your skin.
Normally if you tan a redder-brown color in the sun, you probably have cool undertones – go for a red-toned self-tanner.
For warmer, olive skin undertones try a green-toned self-tan. A bit of self-tanner or spray tan on darker skin is perfect for giving you that airbrushed, smooth skin look.
Take a journey through time and discover when and why tanning became a popular trend in our article 'When Did Tanning Become Popular'!
Tanning Process Tips
Here are some essential tanning process tips to help you achieve a beautiful, natural-looking tan.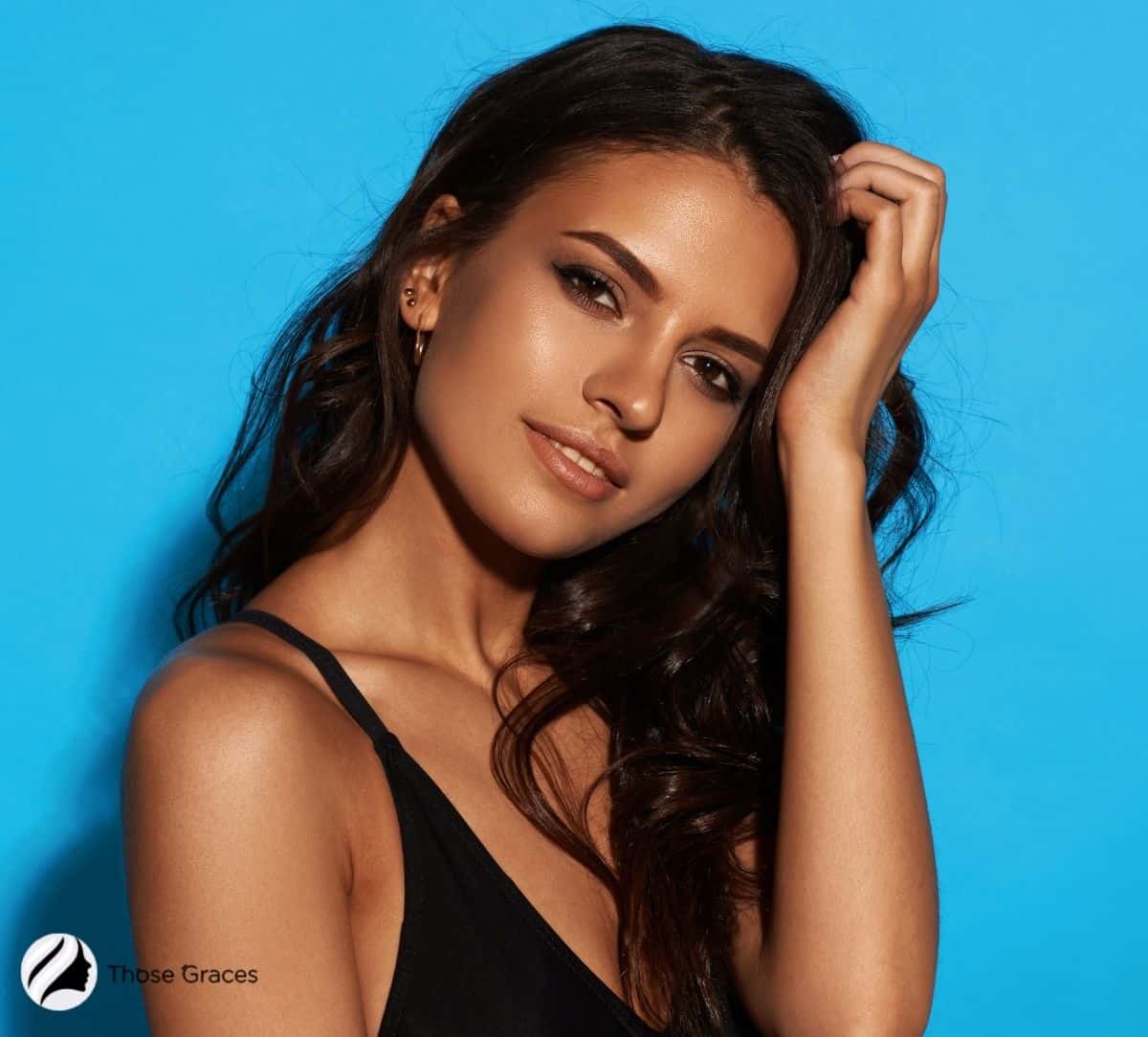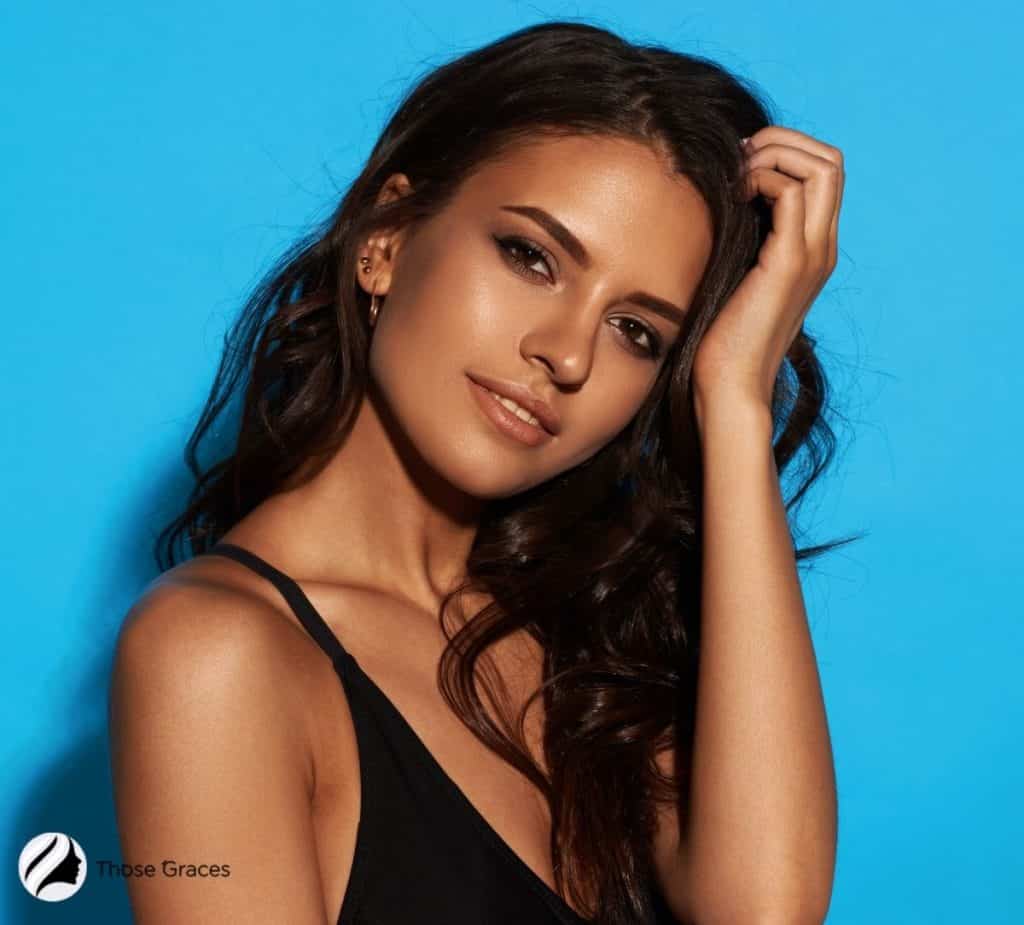 1. Self-Tanning Preparation Tips
Whether you're heading for a spray tan in a salon, doing your own spray tan at home, or just applying a wash-off bronzer or developing a self-tanner, the preparation process is not much different.
Plus, preparation for sunless tanning is quite similar to sun tanning prep.
Make sure you wash, exfoliate, shave (or wax), and moisturize your skin the night before you tan.
Avoid moisturizing on the day of your tan application. However, you can apply a little bit to the driest areas of your skin (the knees, elbows, etc..).
Want to self-tan regularly? Start a proper hydrating moisturizing routine. The tanning product can dry out your skin and lead to a scaly, uneven, and patchy tan with frequent use.
If you plan to get a facial, or use any kind of powerful facial or body massaging device, make sure you do so before a spray tan otherwise it will streak and ruin your facial tan.
CHECK: Celebrities Who Use Tanning Beds
2. Spray Tan Appointment Tips
Wear loose, dark-colored clothing to the spray tan salon to avoid transferring any of the colors onto your clothing post tan.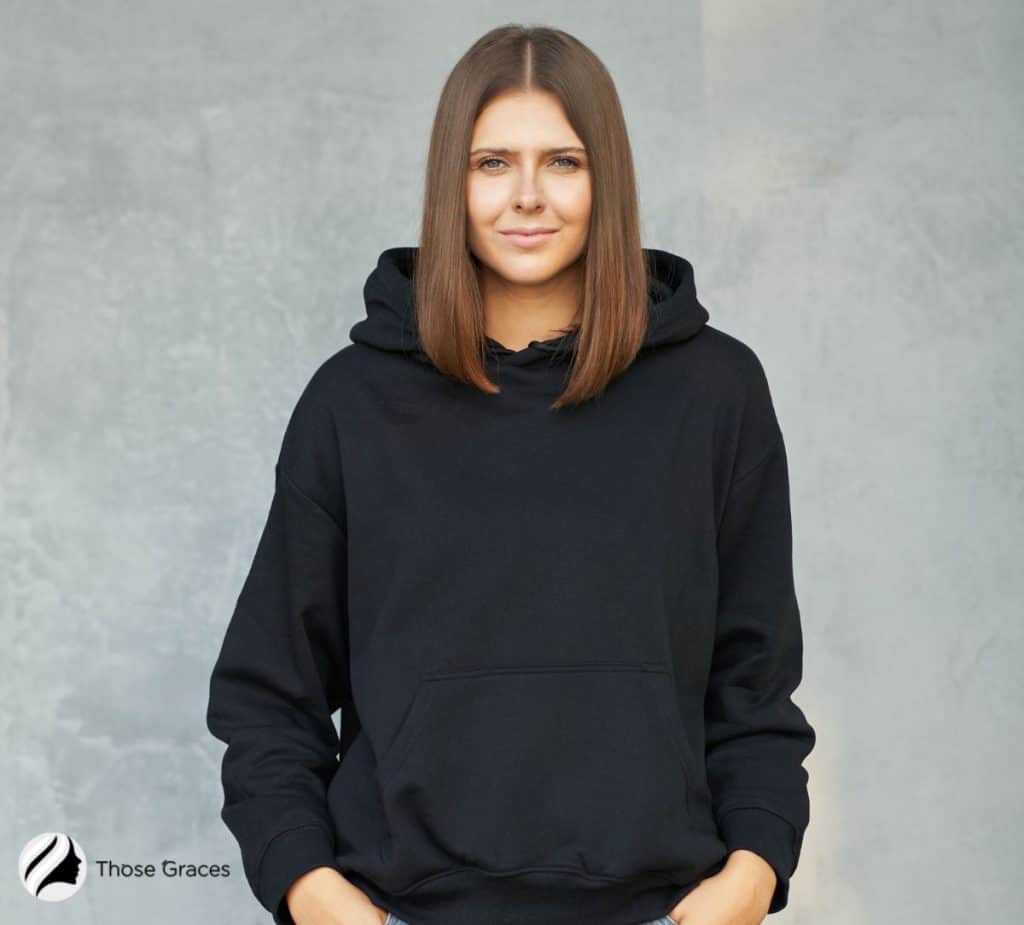 Show up to your appointment with clean skin. Avoid using deodorants or perfumes just before your spray tan to avoid any streaks or uneven patches!
3. Self-Tan At Home Application Tips
Avoid applying too much self-tan at once. Remember, you can always add another layer later. It's hard to remove tan when you've overdone it!
Apply the product in circular motions evenly on your body. Pick a tanner with a color guide to make the application a lot easier.
If you are applying the tan yourself, ask your roommate to tan your back, or invest in a back tanner. An untanned back is a dead giveaway that your tan is fake!
To keep your tan looking even and fresh for longer, be sure to moisturize it every day in the week following the application. Invest in a tan extender lotion for a fake tan that lasts even longer!
CHECK: What Self Tanner Do Celebrities Use?
Why Eating Carrots Is The Real Secret To Glowing Skin!
One of the most surprising ways to enhance your skin might surprise you… eat carrots!
As explained in our post breaking down the academic research on tan attractiveness, evidence suggests our appreciation for the tanned look could be driven by an actual attraction to the yellow tones in the tanned skin.
Beta-carotene-rich foods are proven to make your skin appear somewhat more yellow. Participants in studies who ate a beta-carotene-rich diet were rated more attractive after the diet than before the food changes.
Avoid the hassle of self-tanner or booking a spray tan appointment and add a healthy dose of beta-carotene to your diet instead!
Sun Tan Vs. Fake Tan | Is It A Viable Alternative?
Results from Mahler et al (2005) and Pagoto et al (2010) show that sunless tanning can act as a viable, safer alternative to harmful UV tanning.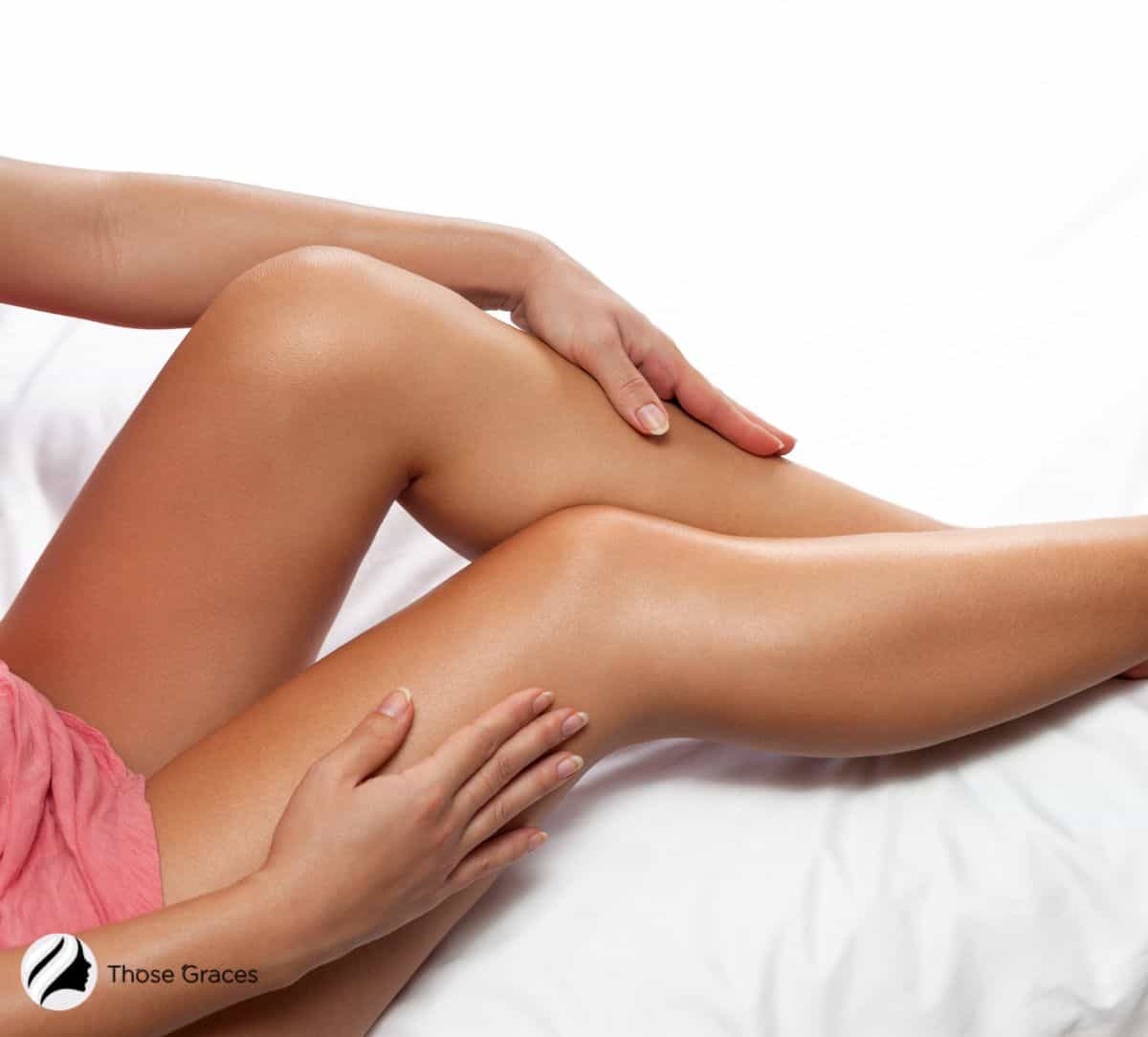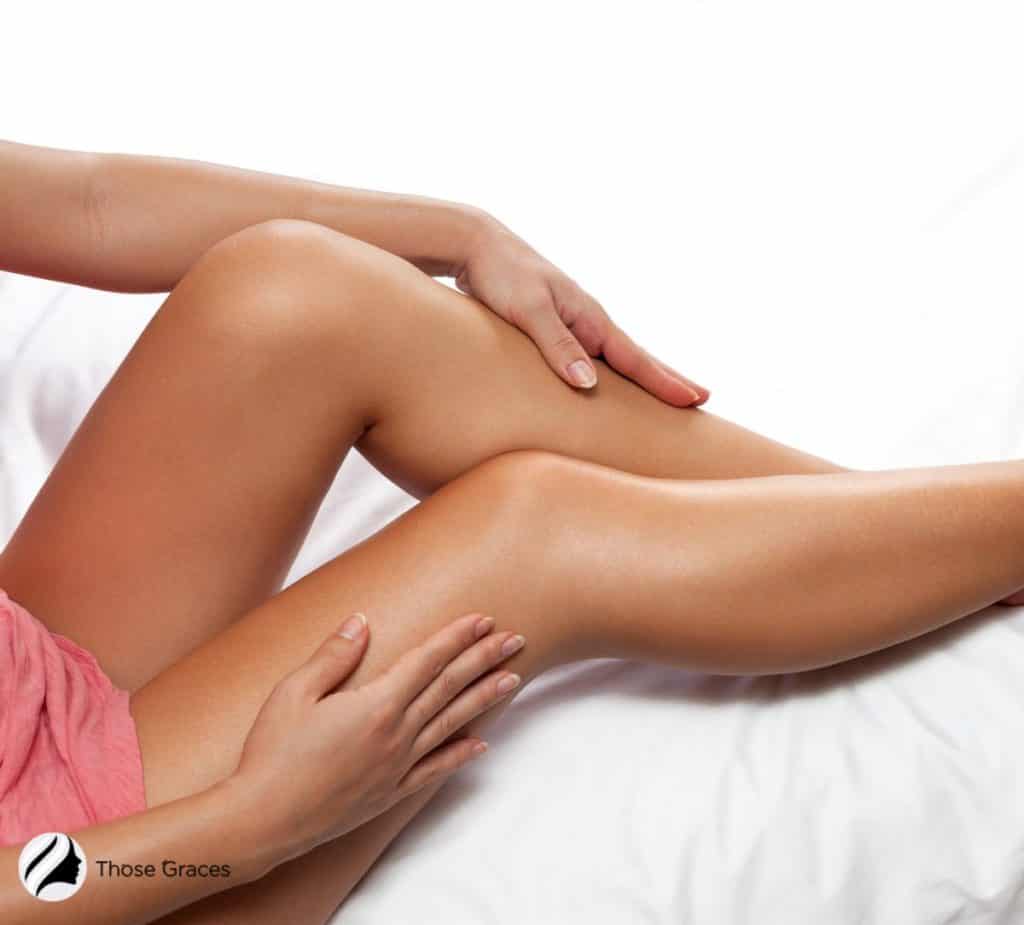 Not just in the colder months when you need to escape the country to get your suntan, but all year round!
When the studies' participants were informed (or reminded) of the harms of sun tanning (like photoaging, skin cancer risks, etc..) they were much more open to the idea of switching to self-tanning products as an alternative. [2]
Paul, Paras, Harper, & Coppa (2011) also found that women with Fitzpatrick skin types at greater risk for cancer were more open to the idea of switching from UV to sunless tanning products than those less at risk.9
However, recent rumblings have questioned if self-tanning itself is even safe. We explore the research on the safety of self-tanning products (DHA in particular) next.
Can you tan without tanning lotions? Check out this video:
Is Self-Tanning Safe?
What Is DHA? Is It FDA Approved?
Dihydroxyacetone (DHA) is the active ingredient used in most self-tanning products (both at-home self-tanners and spray tans).
As explained in our history of tanning breakdown, the first known self-tanner with DHA entered the US market in 1959.
The DHA reacts with the dead skin cells on the surface of your skin to tint your skin a darker color on a temporary basis as if it were suntanned. [3]
The FDA first approved most beauty products with DHA in 1977 as long as the concentration is below 15%. [7]
As of 2019, the FDA declares DHA and traditional self-tanning products safe to use, as long as you apply them externally only, and avoid the lips, nose, and eye areas. [3]
However, the FDA has not yet approved DHA usage for spray tanning because of the lack of adequate impact on its effects. [6] This is because when products are sprayed via aerosol, they can expose your eyes, lips, and mucous membranes much more easily to DHA. [7]
The FDA specifically recommends asking your spray tan artist if your eyes, nose, mouth, and ears will be protected (and if you will be protected from inhaling the spray tan solution) during your spray tan session.[3]
READ MORE: Can I Use a Microfiber Cloth to Apply Self-tanner?
Some Research Questions The Safety OF DHA
Some research suggests that DHA could cause cell damage through free radical reactions and this potentially could cause breaks in DNA strands.
Free radicals are molecules that contain oxygen and can destabilize cells when they interact with cell components like DNA, proteins, or lipids. [7]
According to Garone, Howard, & Fabrikant (2015), applying a cream with DHA levels of 5% or more could potentially increase the likelihood of free radical damage from the sun within a 24-hour period.
However, this evidence is not at all conclusive. A lot more research is needed to investigate the safety of DHA.
Other Research Points To Self-Tanning As A Far Superior Alternative To UV Rays
Ciriminna et. al (2018), in their scientific insight into DHA, welcome the use of DHA as a substitute for harmful UV tanning and applaud the ingredient's potential for providing global health benefits. [5]
O' Leary et al. (2014) heavily investigated the risks of various tanning methods and came to the conclusion that self-tanning products are safe alternatives to UV sun or tanning bed tanning. [9]
However, they note that self-tan users should be extra careful in the sun after they apply self-tan. This is because the self-tan can potentially cause free radical production when it comes into contact with sun exposure. Be sure to protect your skin from harmful UV rays by wearing sunscreen. [9]
Both the American Academy of Dermatology and The Skin Cancer Foundation hold that self-tanning and regular sunscreen usage is safer than UV tanning. 5
The Media Hysteria | Exaggerating Self-Tan Concerns
Huang et al. (2017) note that while a healthy concern for and skepticism over potential issues with DHA is welcome, the media completely sensationalizes the potential risks of DHA used. [6]
For example, headlines have claimed that DHA could cause certain types of cancers or make people infertile. Other outlets have said it's a 'food-grade chemical', when in fact DHA is not recommended at all for consumption.
Scientists, for the most part, agree that we just need more research into the potential effects of DHA, and there's little need to stress about serious side effects like infertility or cancer.
Tips To Stay Safe While Using Self-Tanning products
You can be relatively sure that self-tanning products are safe to use on your skin, as long as avoid aerosol applicators and wear sun protection outside. The potential concern over DNA damage requires a lot more research. [7]
If you're concerned about the safety of spray tan and self-tan cosmetics, follow the guidelines recommended by Hoglund et al. (2006) when spray tanning: [11]
Consult with a doctor if you have asthma, sensitive skin, or any grazes before usage
Make sure you don't inhale the self-tan
Use lip salve for protection and keep your mouth closed during the spray tan
Do not use spray tan if you are expecting a baby (or nursing your baby)
Avoid regular weekly spray tans if possible until we further investigate the impact of DHA
Use sun cream in the sun as normal
Tanning booths should have extraction devices so that the spray tan mist doesn't circulate in the surrounding area and potentially expose people to harmful air
Why You Should Tell Your Doctor You Use Self-Tan
Sunless tanning lotions can alter the appearance of lesions on your skin. It's important to let your doctor know that you self-tan before a dermatoscopic examination. Otherwise, you may risk an unnecessary biopsy. [7]
In addition to DHA, some sunless tanners contain preservatives like MI that can potentially cause allergic reactions in some people. [7]
If you have surgery coming up, stop using sunless lotions. They can potentially cause reactions with topical healing products post-surgery (like adhesive tape).
FAQs
How does sunless tanning work?
Sunless tanning products work by interacting with the amino acids on the surface of the skin, resulting in a chemical reaction that causes the skin to darken. DHA, the active ingredient in most sunless tanning products, reacts with the amino acids in the dead cells of the epidermis (the outermost layer of skin) to create a temporary color change.
Is sunless tanning safe?
Sunless tanning is generally considered safe when used as directed. However, some people may experience skin irritation or allergic reactions to the ingredients in sunless tanning products. It's always recommended to patch test before applying the product to the whole body.
How long does a sunless tan last?
The length of time that a sunless tan lasts can vary depending on the product used and the individual's skin type. On average, a sunless tan will last for around 5-7 days, after which the color will begin to fade as the skin naturally exfoliates.
Conclusion
In conclusion, sunless tanning is a safe and effective way to achieve a tanned appearance without the risks associated with UV exposure.
With a wide range of products available, from lotions and sprays to mousses, it's easy to find a sunless tanning option that works for you. However, it's important to keep in mind that the results of sunless tanning are temporary and will fade over time.
It's also important to patch test before applying the product to the whole body and to follow the manufacturer's instructions for use.
With proper use and maintenance, sunless tanning can be a great way to achieve a healthy, natural-looking tan without the risks of sun damage.
Resources
1. Schroeder R. The 12 best self-tanning products for a believable glow [Internet]. Harper's BAZAAR. 2022 [cited 2023 Jan 24]. Available from: https://www.harpersbazaar.com/uk/beauty/make-up-nails/a19827815/best-self-tans-different-skin-tones/#
2. Mahler HIM, Kulik JA, Harrell J, Correa A, Gibbons FX, Gerrard M. Effects of UV Photographs, Photoaging Information, and Use of Sunless Tanning Lotion on Sun Protection Behaviors. Archives of Dermatology [Internet]. 2005;141. Available from: https://jamanetwork.com/journals/jamapediatrics/fullarticle/569943
3. Pagoto SL, Schneider KL, Oleski J, Bodenlos JS, Ma Y. The Sunless Study. Archives of Dermatology. 2010;146.
4. Health C for D and R. Tanning Products. FDA [Internet]. 2021; Available from: https://www.fda.gov/radiation-emitting-products/tanning/tanning-products
5. Ciriminna R, Fidalgo A, Ilharco LM, Pagliaro M. Dihydroxyacetone: An Updated Insight into an Important Bioproduct. ChemistryOpen. 2018;7:233–6.
6. Huang A, Brody N, Liebman TN. Dihydroxyacetone and sunless tanning: Knowledge, myths, and current understanding. Journal of the American Academy of Dermatology [Internet]. 2017 [cited 2020 Mar 16];77:991–2. Available from: https://www.sciencedirect.com/science/article/pii/S019096221731647X
7. Administration – Ovid Content Experience [Internet]. oce.ovid.com. [cited 2023 Jan 24]. Available from: https://insights.ovid.com/jdna/201801000/01412499-201801000-00002
8. Garone M, Howard J, Fabrikant J. A review of common tanning methods. The Journal of clinical and aesthetic dermatology [Internet]. Matrix Medical Communications; 2015;8:43–7. Available from: https://www.ncbi.nlm.nih.gov/pmc/articles/PMC4345932/
9. O'Leary RE, Diehl J, Levins PC. Update on tanning: More risks, fewer benefits. Journal of the American Academy of Dermatology. 2014;70:562–8.
10. Paul CL, Paras L, Harper A, Coppa K. Harm minimization in tan seekers: An exploration of tanning behaviour and the potential for substitutional use of sunless tanning products. Journal of Health Psychology. 2011;16:929–37.
11. Available from: https://www2.mst.dk/Udgiv/publications/2006/87-7052-235-9/pdf/87-7052-236-7.pdf