Curious to know which celebrities enjoy sunless tanning?
We've got you covered!
These 8 below prove that you can get a gorgeous bronze color without damaging your skin!
Check them out!
READ MORE: How to Tan Your Legs Fast at Home?
FYI, this post contains affiliate links. If you make a purchase through these links, we earn a small commission at no extra charge to you.
Why are celebrities choosing sunless tanning?
So, you already know that prolonged, unprotected exposure to the sun's ultraviolet (UV) rays can cause skin damage and may even lead to cancer, right?
But, did you know that utilizing tanning beds is just as harmful?
According to HealthGrades.com, in the short period of time that is designed for a tanning bed to provide you with a glowing tan, you can actually receive about 15X more UV radiation exposure, compared to the time you would be exposed if you were out in the sun.
Because of this, more and more people, especially celebrities are choosing to forgo their time in harmful tanning beds and opting for the healthier option of sunless tanning products instead.
These self tanners celebrities use products are available as bronzers, creams, lotions, mists, and spray, for at-home tanning. Or you can always go to a salon and get help from a spray-tan artist.
#1 Ashley Graham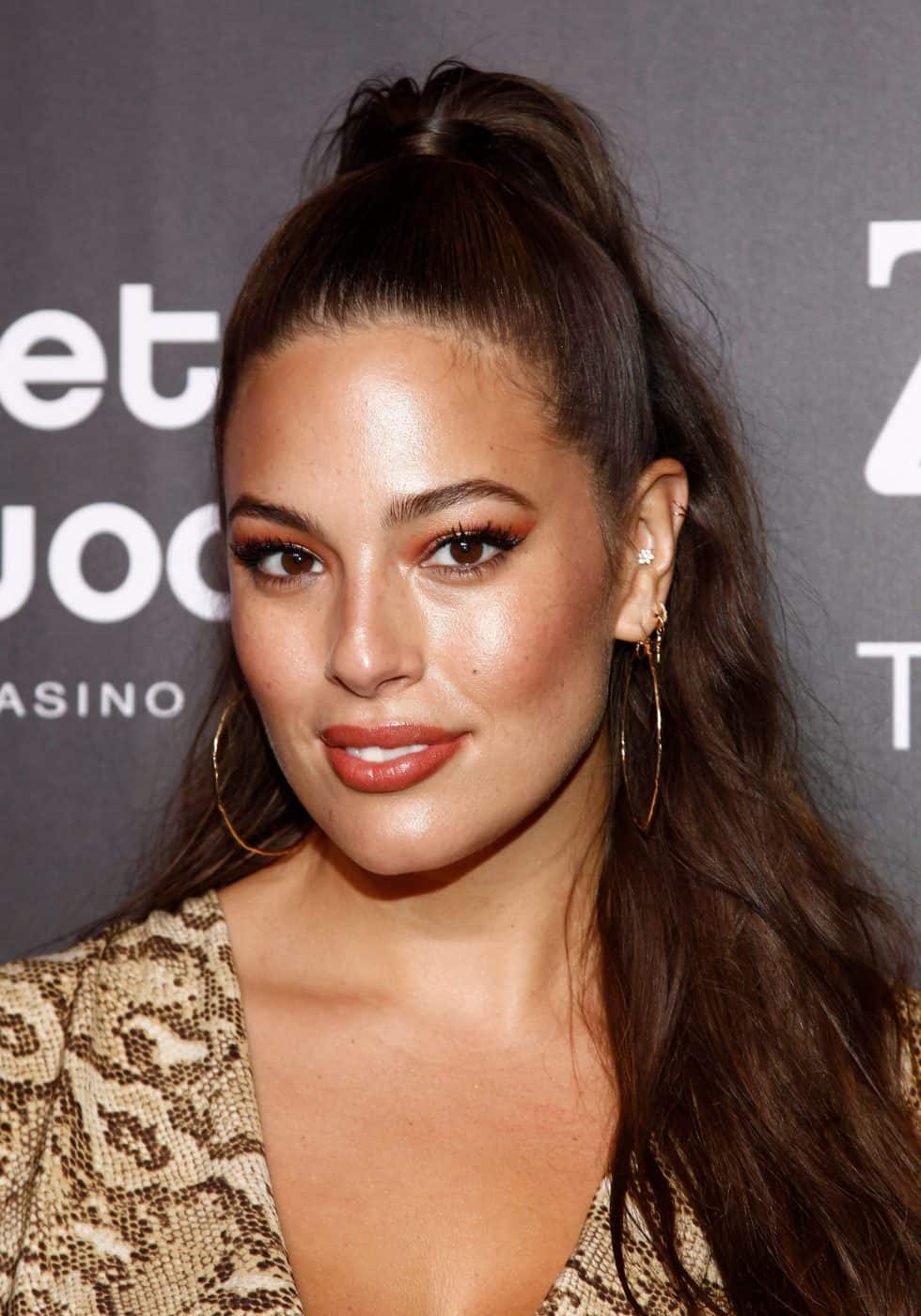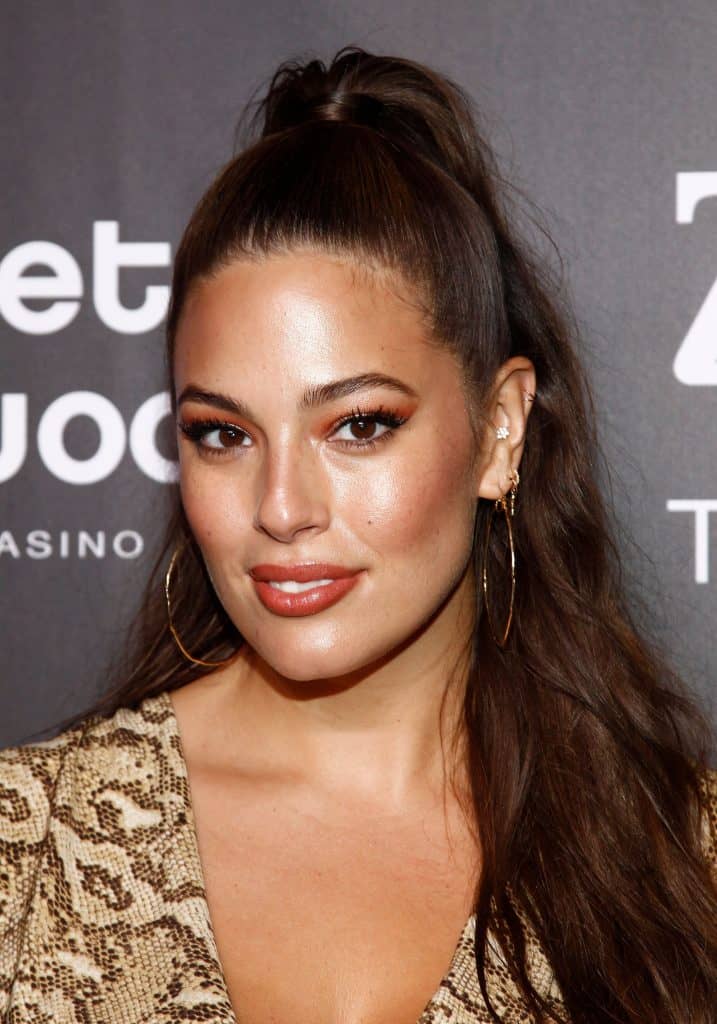 Ashley Graham is a beauty icon, entrepreneur, plus-size model, and television presenter. In 2016, she became the first plus-size model to appear on the cover of the Sports Illustrated Swimsuit Issue.
Last month, Ashley was named the new global brand ambassador for St. Tropez, an iconic self-tanning brand.
She is a huge fan of the brand as well. In an interview with Gazelle Magazine, she said "I love that the products make it easy and quick to have a natural-looking glow, year-round. I feel like I can take on the world with a tan."
She attributes her sun-drenched glow to two St. Tropez products: Self Tan Express Bronzing Mousse and Self Tan Purity Bronzing Water Face Mist.
Don't forget to also check our best tanning bulbs reviews!
#2 Jennifer Aniston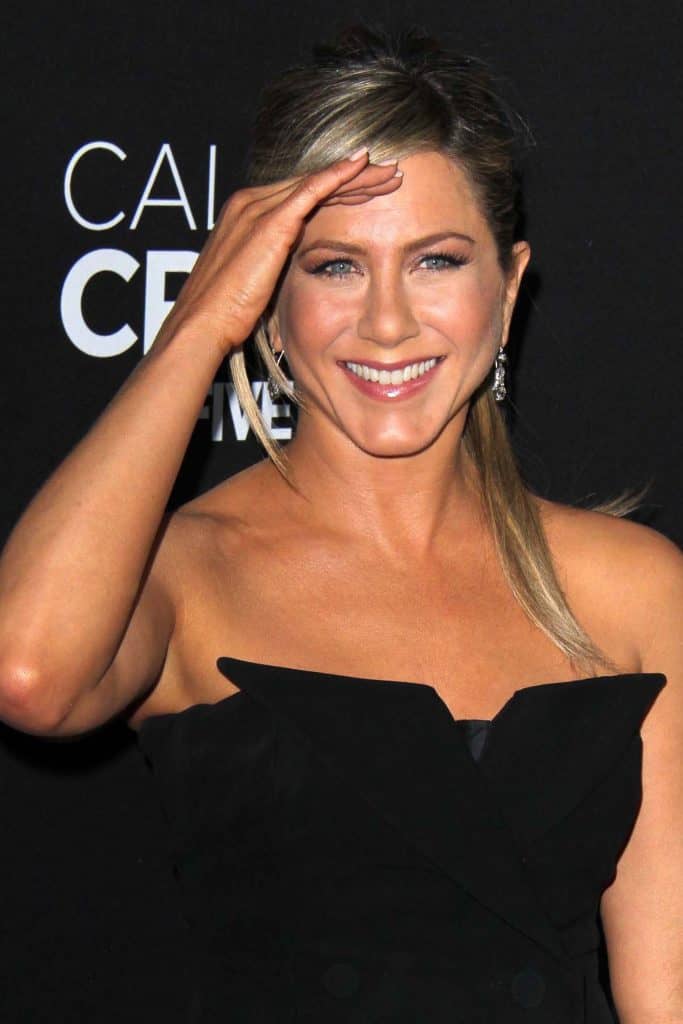 Jennifer Aniston is an actress and philanthropist, who is best known for her main role as Rachel Green in the television sitcom- Friends.
On the big screen, she is famous for several roles, including as Jennifer Grogan in the 2008 comedy-drama movie- Marley & Me, and as Kassie Larson in the 2010 romantic comedy movie- The Switch.
While she enjoys some time in the sun, she is also a fan of spray tan equipment and body bronzers.
In a 2019 interview with Vogue.com, she stated "I still sit in the sun…you need that vitamin D for a glow and your mood.
But I know I can't do it all year round, and I have become a fan of body bronzers and spray tans." What's her favorite bronzer? The Edward Bess Ultra Luminous Bronzer.
#3 Jessica Alba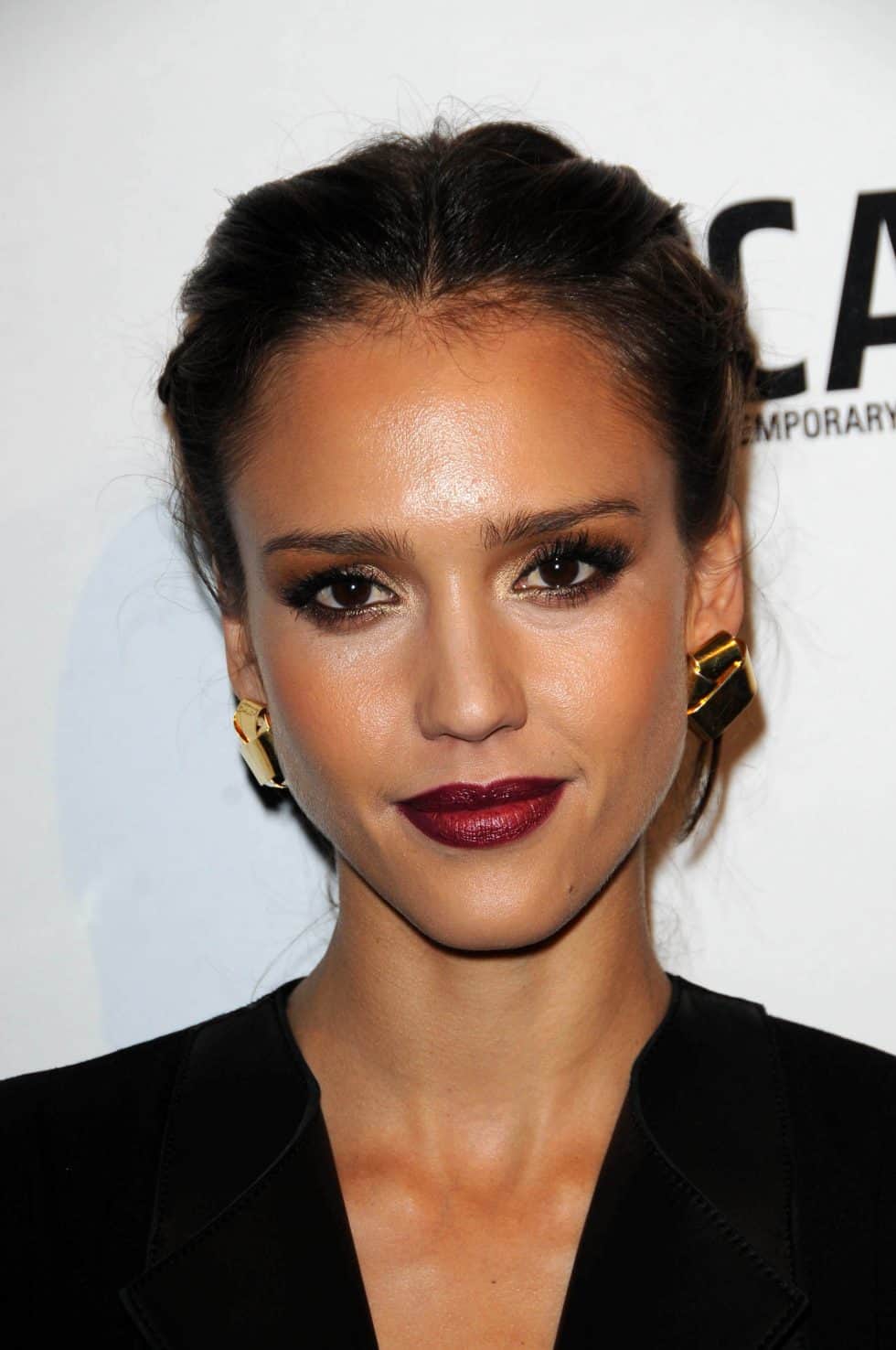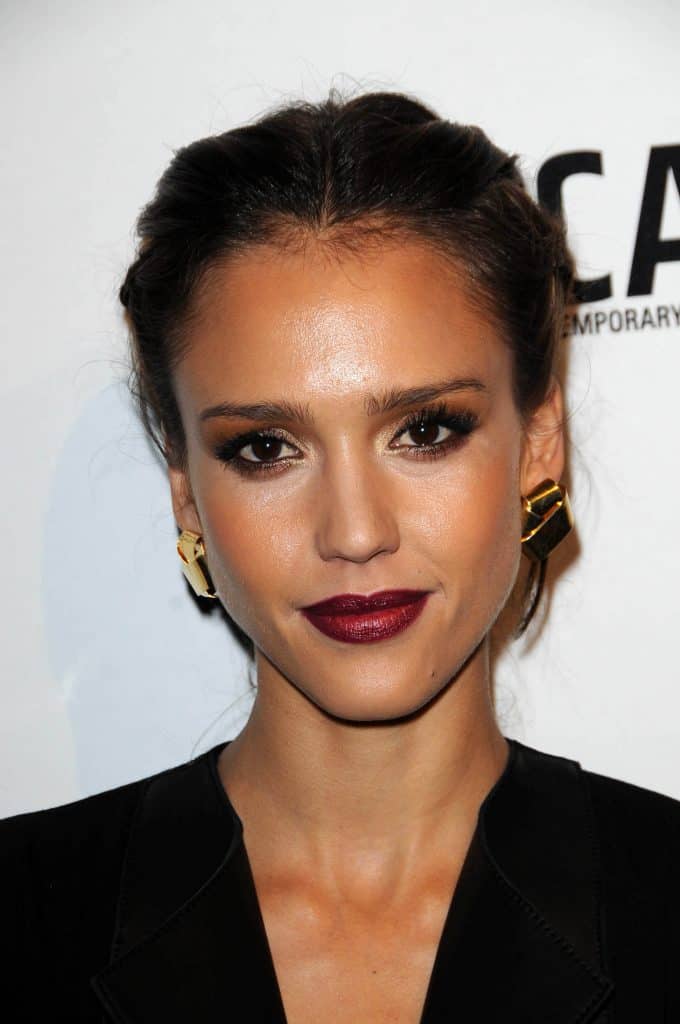 Jessica Alba is an actress and businesswoman.
She is well known for her roles as Max Guevara in the drama, mystery, sci-fi television series- Dark Angel (which aired for 2 seasons, from 2000-2002).
She also played Susan Storm/Invisible Woman in the 2005 superhero movie- Fantastic Four, as well as its 2007 sequel- Fantastic Four: Rise of the Silver Surfer.
Does it seem like Jessica always has a bronze, radiant gleam? Her secret? According to InStyle.com, she uses a self-tanner to achieve her look.
So, what's her product of choice? It seems that her favorite self-tanner is the Infinity Sun Glow on the Go.
Check out our list of sunless tanning tips.
#4 Kate Moss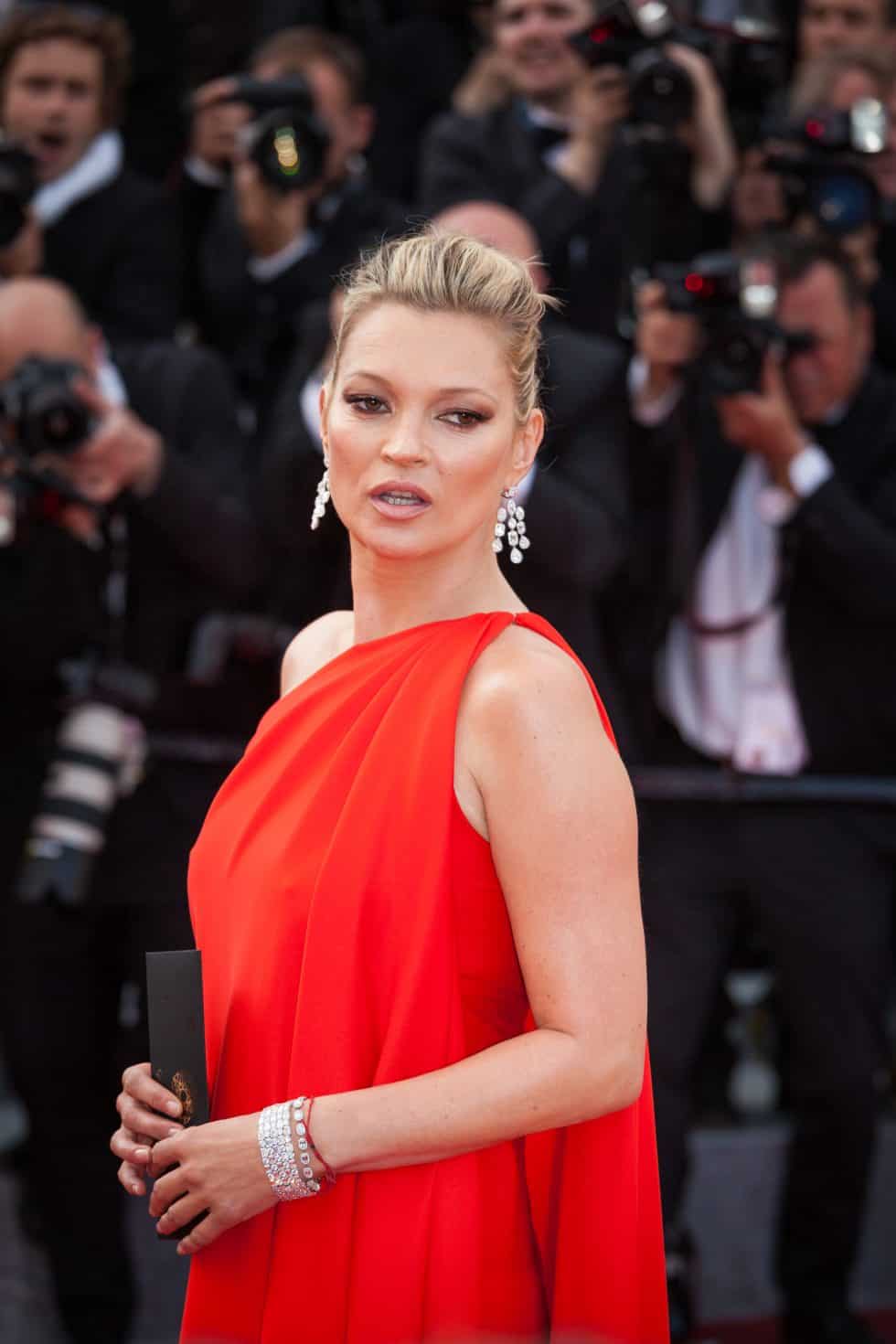 Kate Moss is a businesswoman, fashion icon, and model. She owns and operates the Kate Moss Agency, a London-based talent agency.
Kate made getting a sun-drenched tan more fashionable when she became the first face and body of the self-tan brand, St. Tropez, in 2013.
By that time, she had already been a fan and a frequent user of St. Tropez for more than 10 years.
Then-CEO Michelle Feeney told Hello Magazine, "Kate epitomizes St. Tropez's naturally glamorous approach to self-tanning and is a long-time advocate of the brand."
Her favorite St. Tropez product? According to Beauty Heaven, it's their Self-Tan Classic Bronzing Mousse.
#5 Kim Kardashian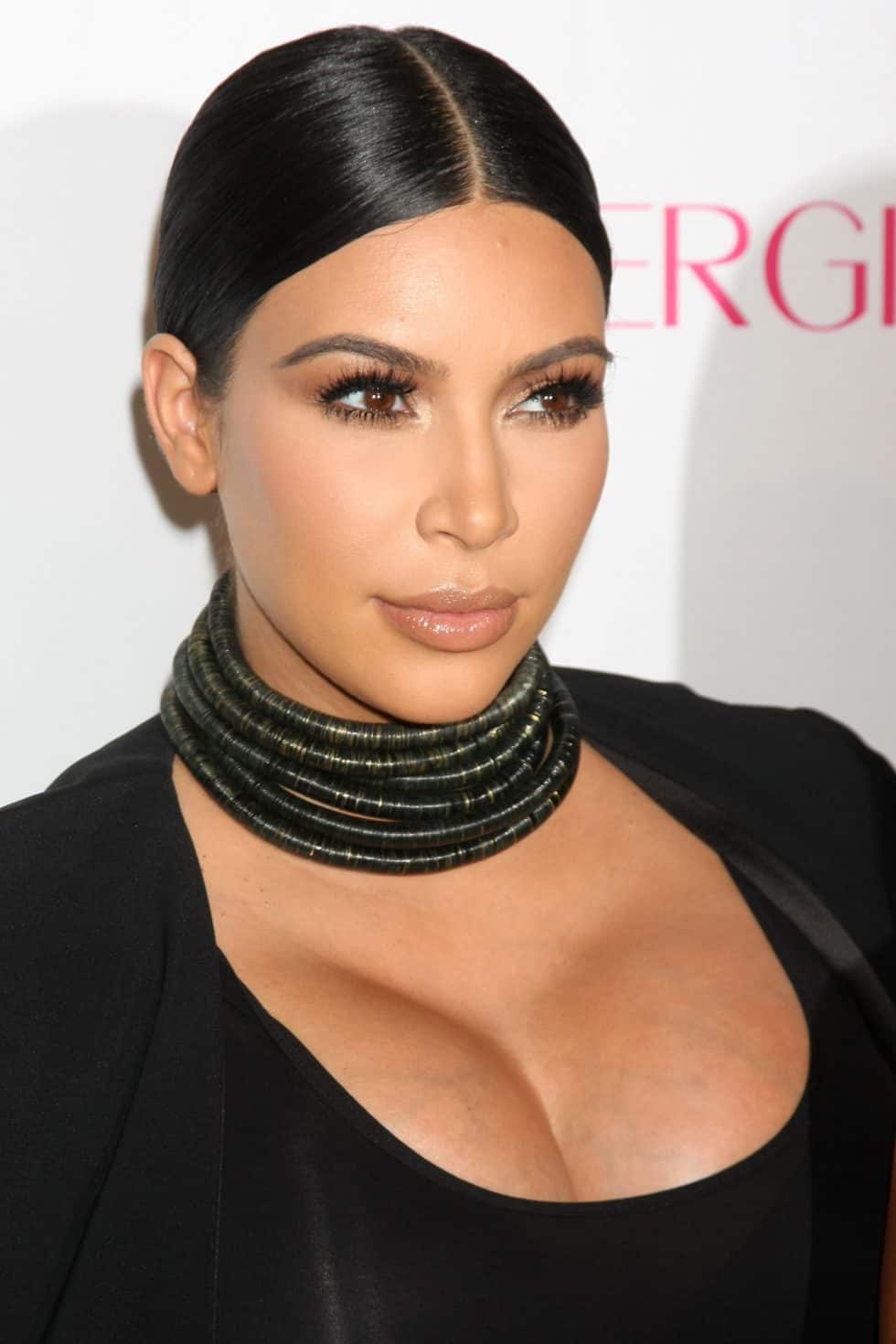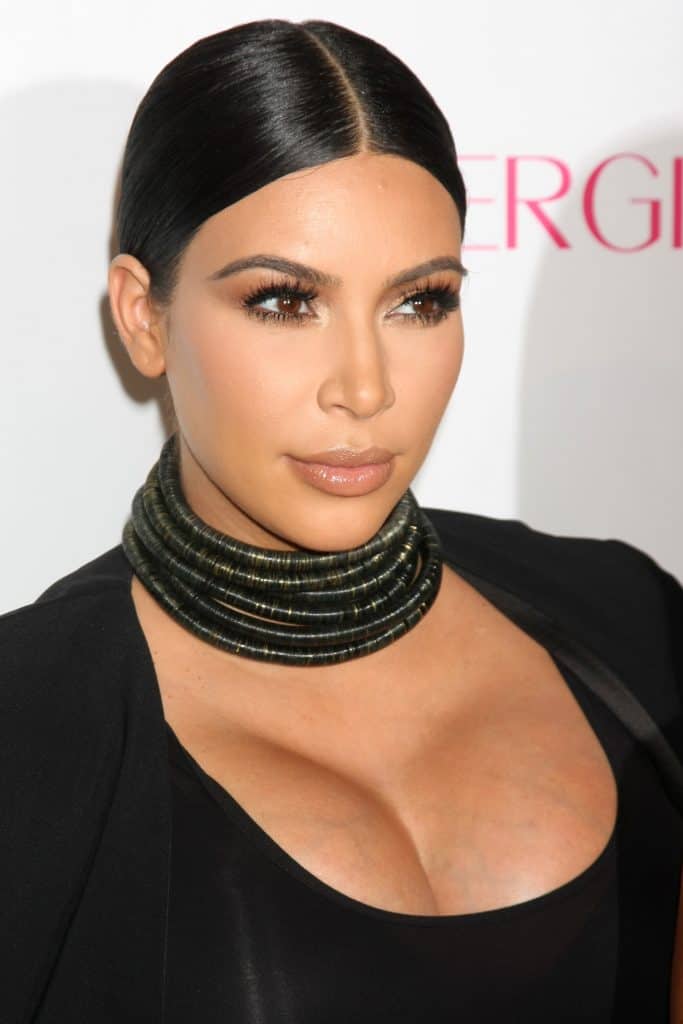 Kim Kardashian is a businesswoman, media personality, model, and socialite.
She is the daughter of the late Robert Kardashian and Kris Jenner, as well as the sister of Kourtney, Khloe, and Rob Kardashian.
Kim is best known for starring in the reality television series- Keeping Up With the Kardashians, along with her family members.
She calls herself "tanorexic," which is defined as "a person who is obsessed with having and maintaining a very dark tan," according to the Merriam-Webster Dictionary.
Due to her Armenian roots, Kim is blessed with an olive skin tone. However, she often enjoys enhancing her complexion with self-tanners. Her go-to product?
The St. Tropez Self-Tan Express Advanced Bronzing Mousse.
#6 Lauren Conrad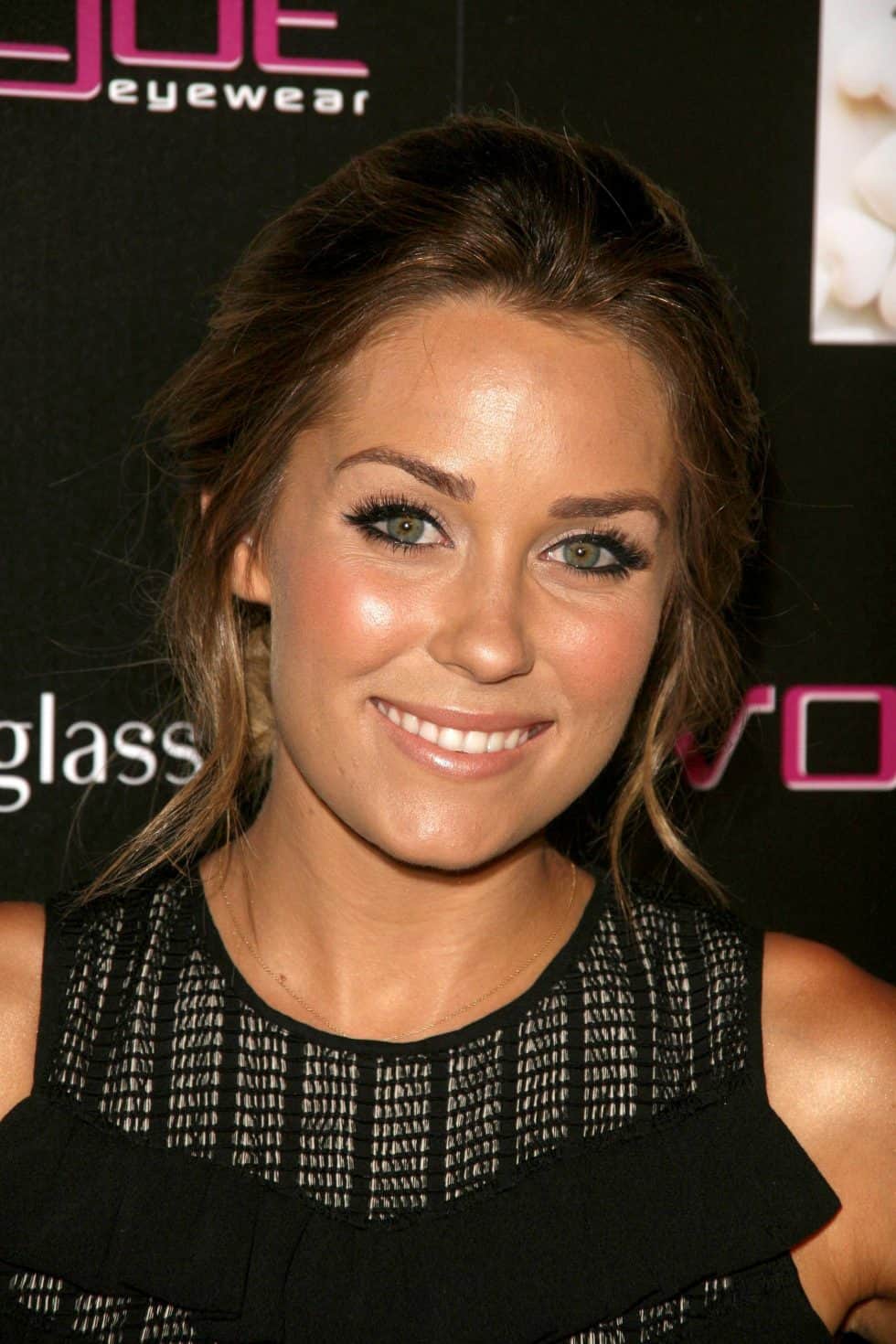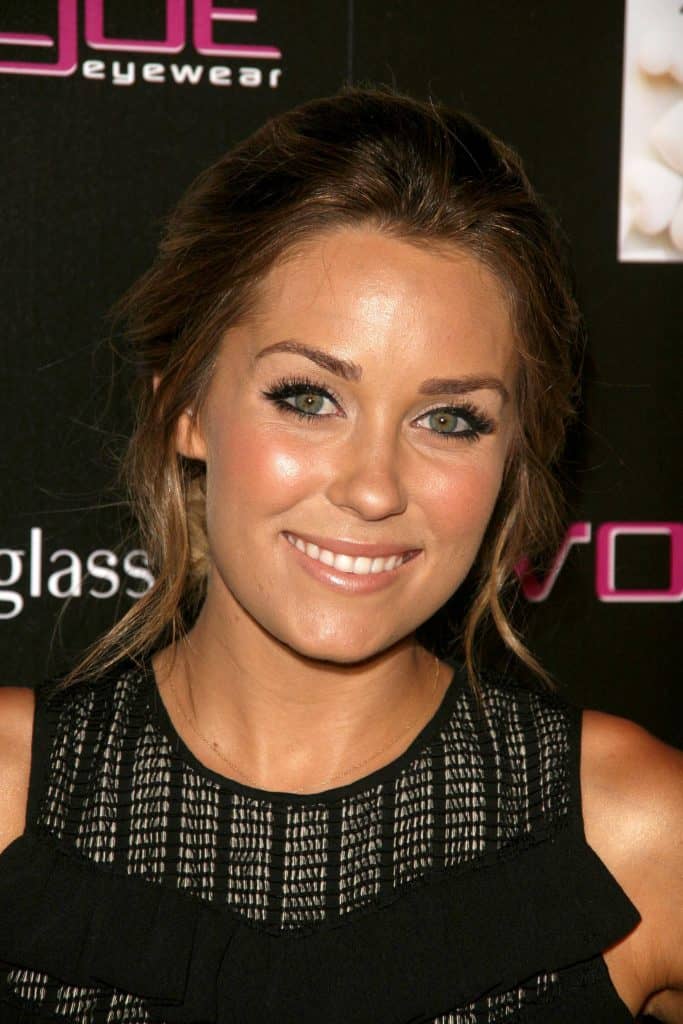 Lauren Conrad is an author, businesswoman, fashion designer, and reality TV star.
She is probably best known as one of the primary cast members of the reality TV series- Laguna Beach, from 2004-2006 and the pseudo-reality TV series- The Hills (Laguna Beach spin-off), from 2006-2009 and 2013.
Lauren loves having a sun-kissed glow year-round.
In fact, she told Style Caster that she's tried and tested at least 20 self-tanners over the years. The product she seems to like the most? The Dior Bronze Self-Tanning Jelly.
#7 Rosie Huntington-Whiteley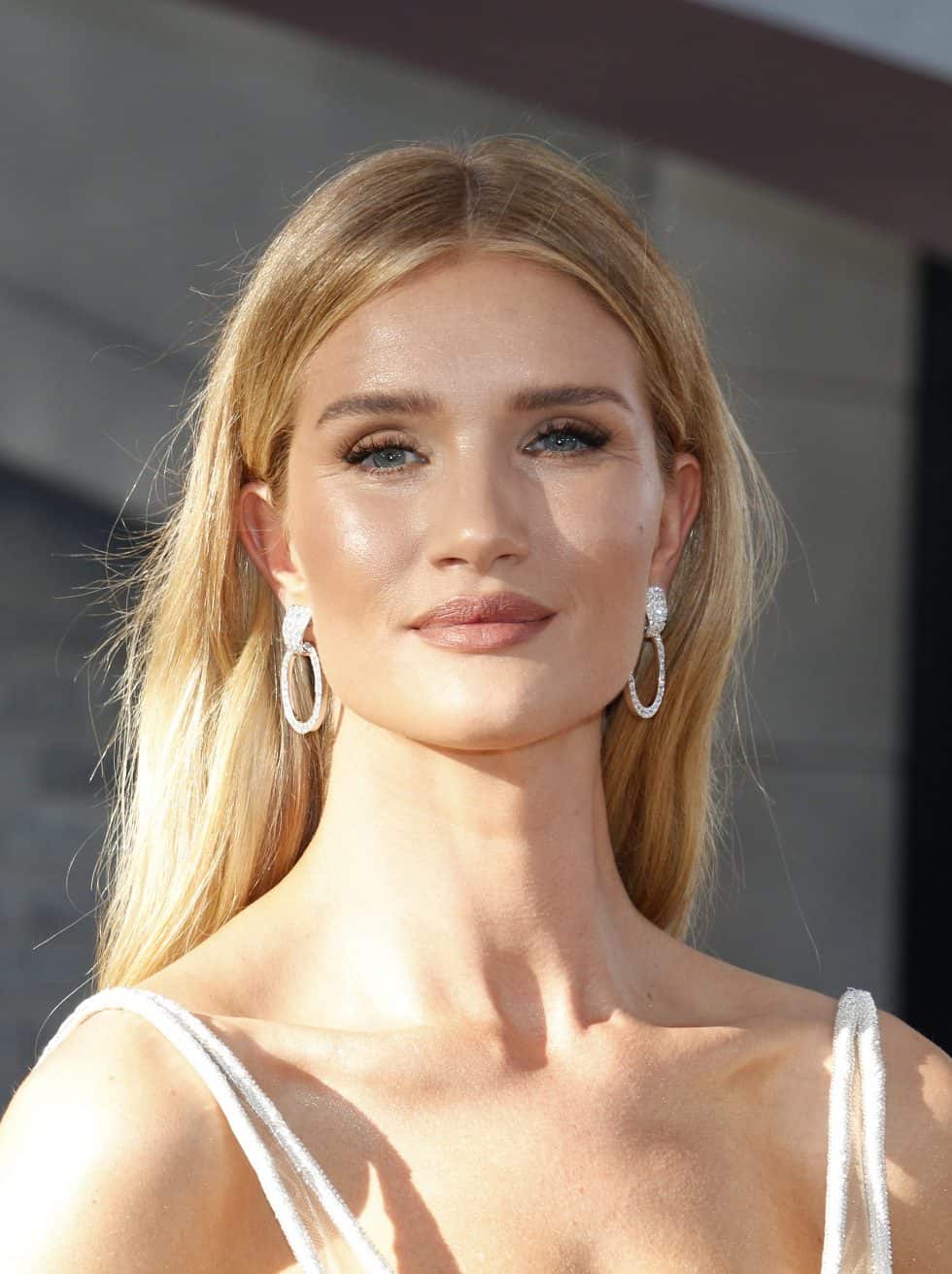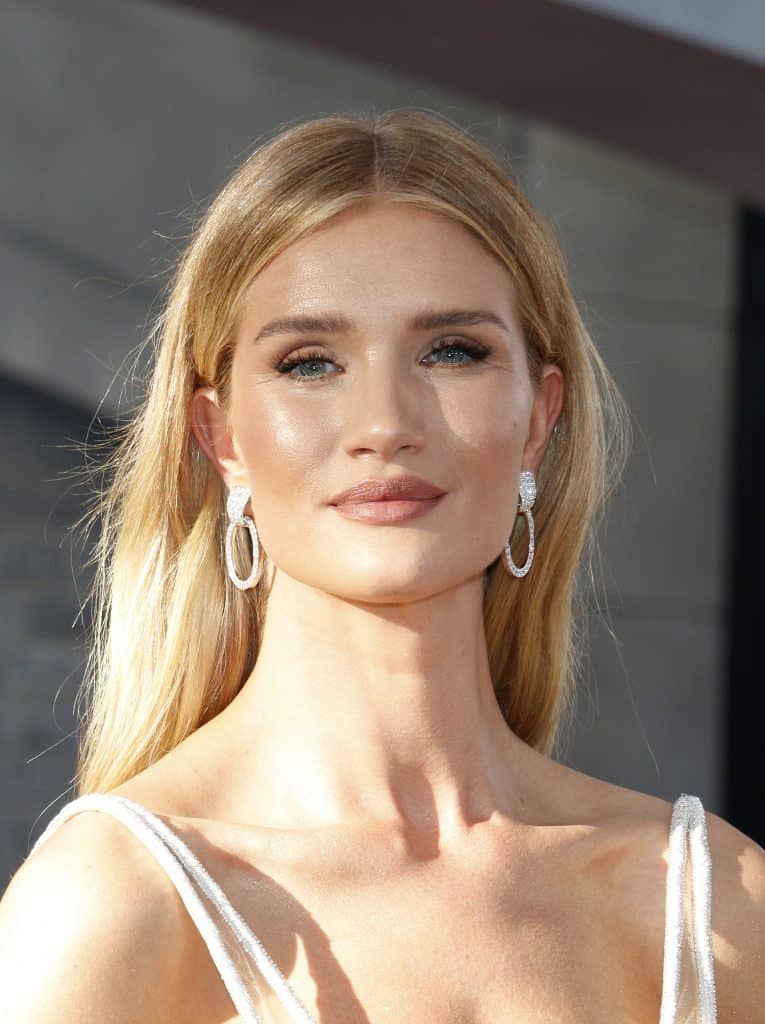 Rosie Huntington-Whiteley is an actress and a model.
She is well known for her roles as Carly Spencer in the 2011 sci-fi, action movie- Transformers: Dark of the Moon and as The Splendid Angharad in the 2015 post-apocalyptic, action movie- Mad Max: Fury Road.
Since 2010, she's been in a relationship with action star Jason Statham.
They have one child together, Jack, who was born on June 24, 2017.
Her favorite self-tanning product is the Sleep Mask Tan by James Read, a leading celebrity tanning expert. That's right, a self-tanner that works while you sleep.
In a 2014 interview with Teen Vogue, Rosie stated "James Read Sleep Mask Tan is the best facial tanning product I've ever used. I can't stop using it. It gives me extra body confidence for my shoots and on the catwalk."
#8 Sofie Vergara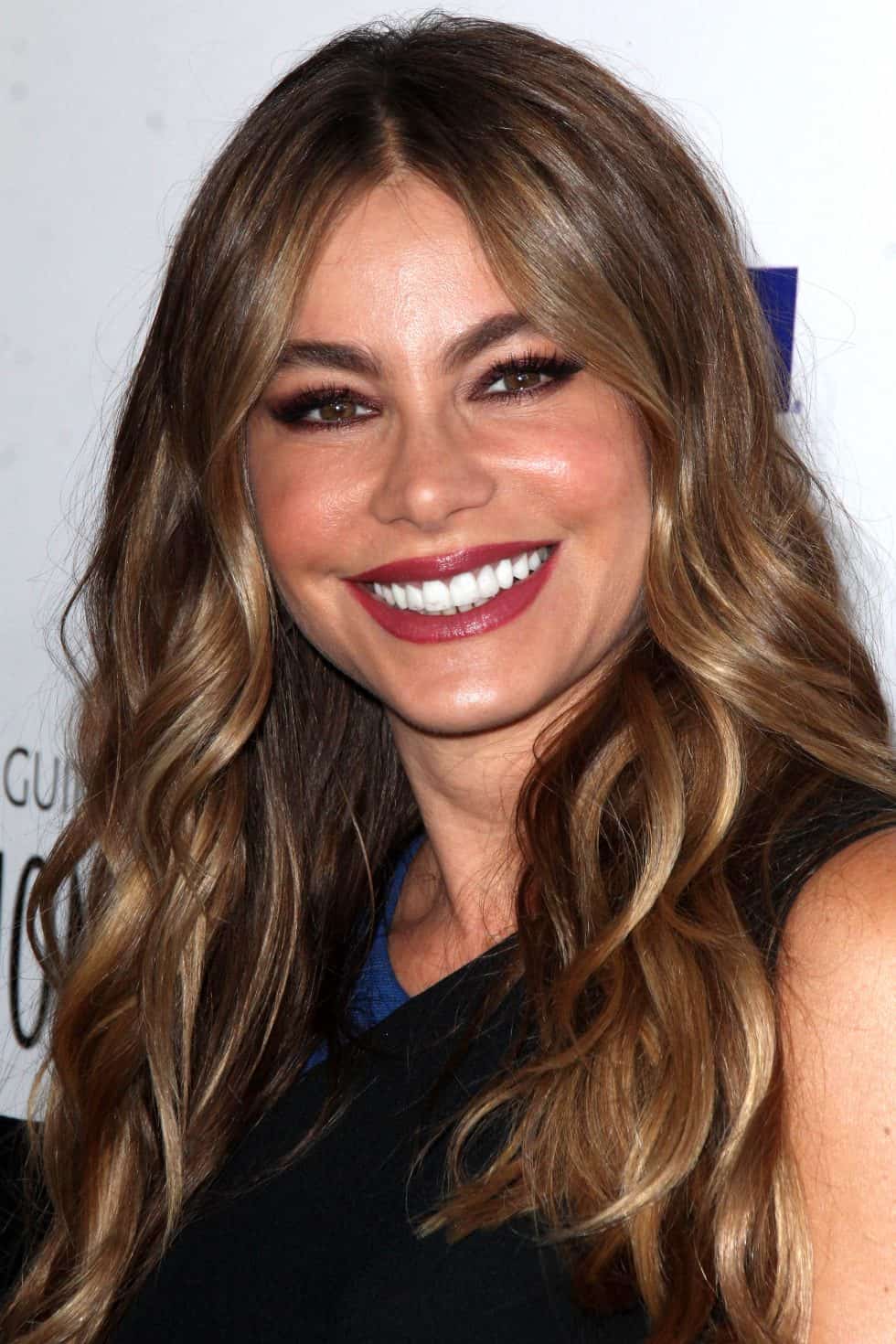 Sofia Vergara is an actress, model, wife of actor Joe Manganiello (married- November 21, 2015) and mom to Manolo (born- September 16, 1991), her son with her first husband, Joe Gonzalez.
Sofia is well known for her role as Gloria Pritchett (all 11 seasons) in the mockumentary family sitcom- Modern Family.
She is also known for her role as Daniella Riva in the 2015 action, crime, comedy movie- Hot Pursuit.
So, how does Sofia get her gorgeous golden glow?
In a Women's Health article her longtime dermatologist, Dr. Dendy Engelman, a board-certified, award-winning dermatologist, Mohs surgeon, and media expert, stated, "Sofia loves self-tanner, which means she isn't exposing her beautiful skin to damaging rays."
What is her favorite self-tanner? The Vita Liberata Phenomenal 2-3 Week Tan Mousse.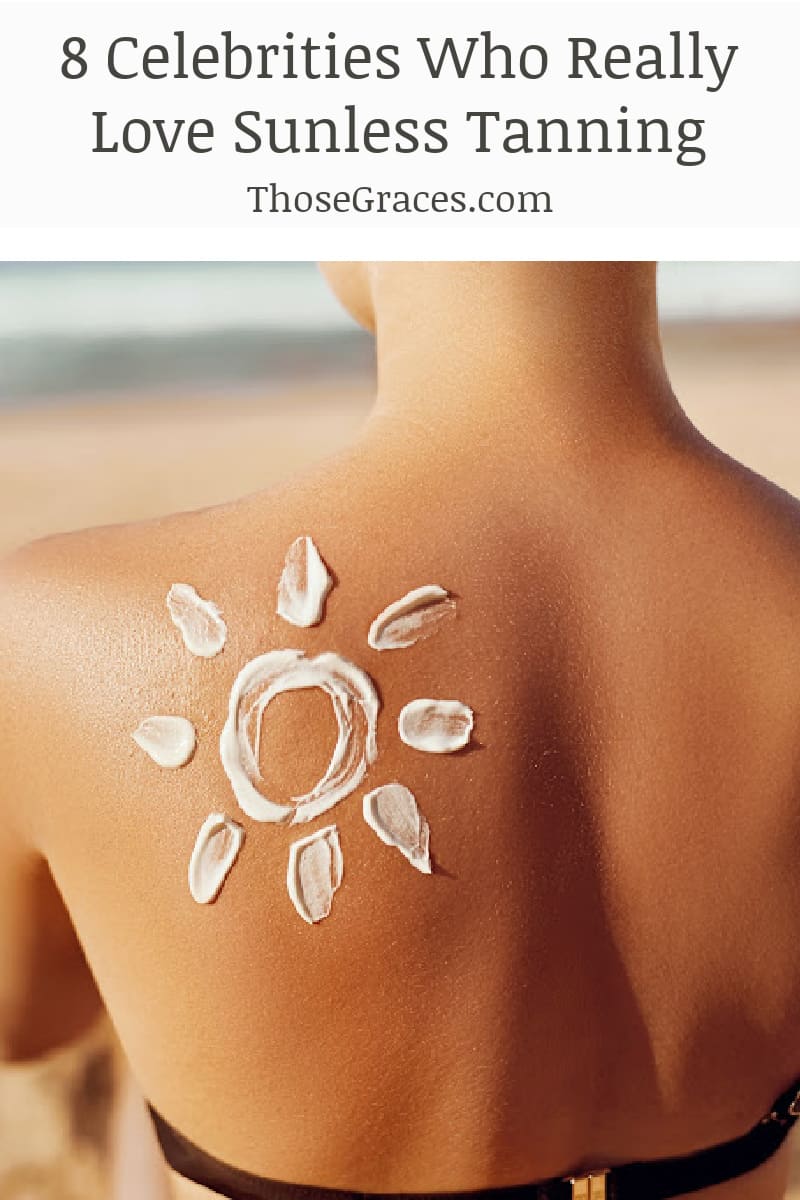 Who are your favorite celebrities who enjoy sunless tanning? share with us below!