Are you asking yourself, "How can you make shampoo more sustainable?"
The personal care and beauty industry produces more than 120 billion units of plastic packaging every year globally—most of which are not truly recyclable. (1)
The good news is: you can break the cycle starting with your shower routine! Here's how.
Key Takeaways:
Using biodegradable hair products with natural ingredients is the future of hair care.
Say no to plastic containers and bottles by using brands with packaging made of recyclable materials such as Plaine products.
You can make homemade shampoo using vegan products and healing hair oil.
3 Ways to Reduce Your Carbon Footprint With Eco-Friendly Shampoo
You don't have to compromise on your beauty routine and hair growth with eco-friendly shampoos, because they get the job done!
Most liquid shampoo and conditioner brands are formulated with harmful ingredients such as sodium laureth sulfate.
Scientists have found several negative effects of SLS including its toxicity to the user and the environment. (2)
So, how do you start using more natural products? Here are a few ways in which you can make a shift to sustainable beauty products to reduce your environmental footprint.
1. Solid Shampoo and Conditioner Bars
Surely, you have heard of zero-waste shampoo bars by now. If not, bar soaps for hair are made with natural ingredients and come in recyclable packaging.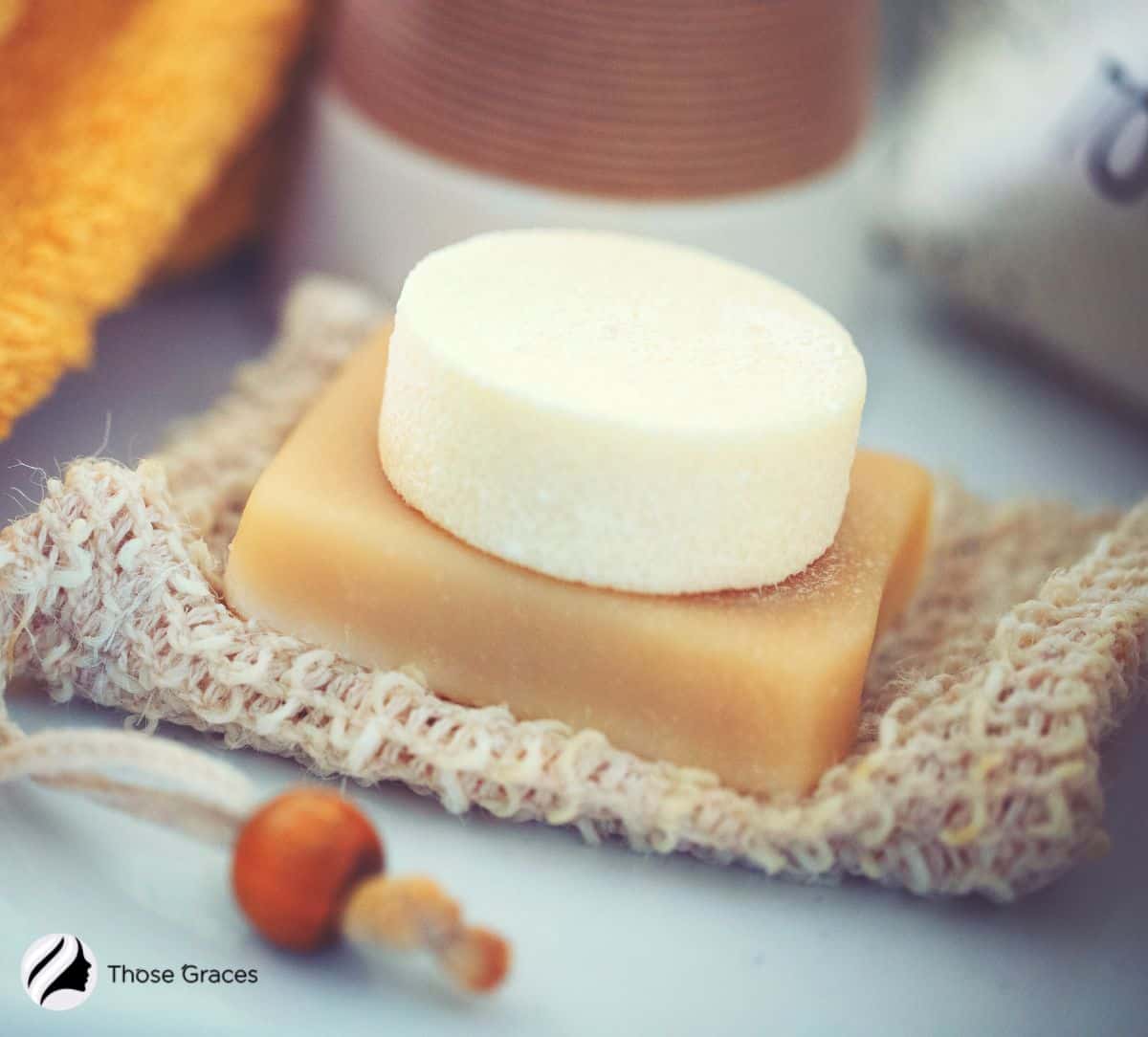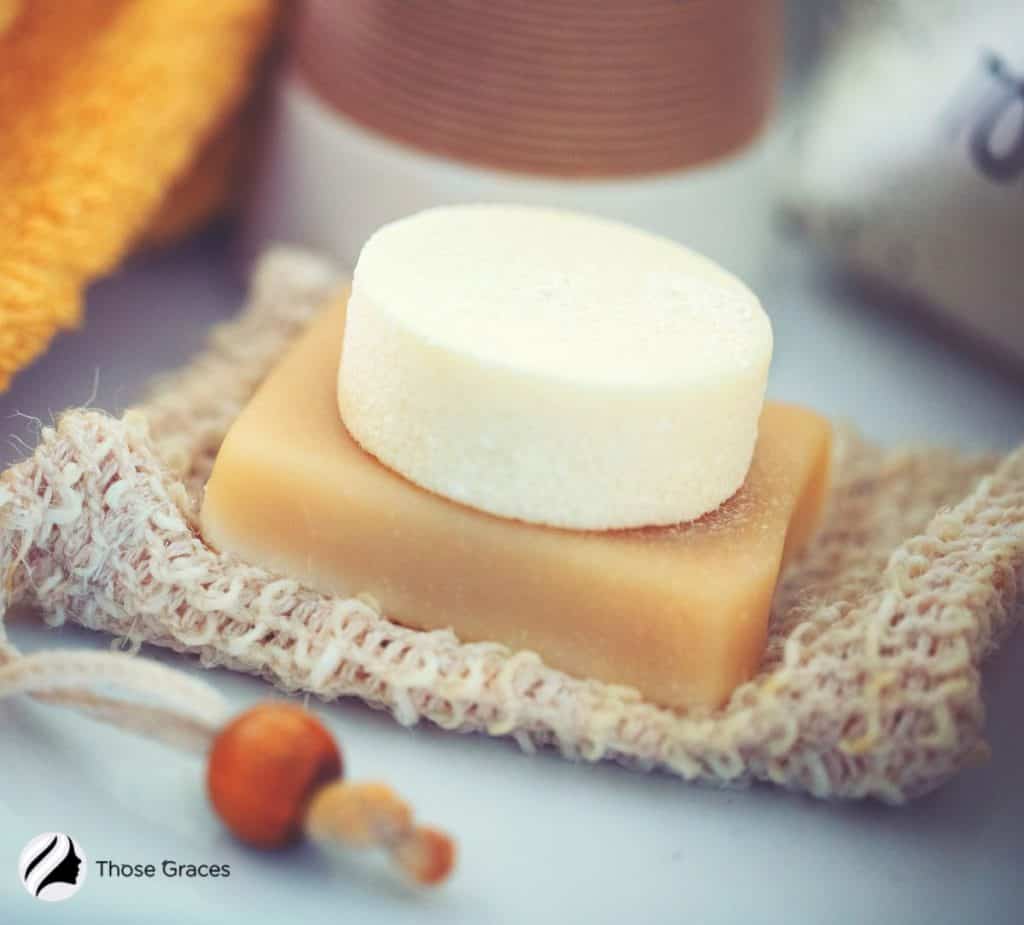 Stylist April Kayganich, says, "Shampoo bars are a solid form of shampoo usually made from a blend of raw or plant-based ingredients like oils." (3)
Formulated without synthetic chemicals, these natural shampoos are lauded for their ability to soothe damaged hair and dry hair, improving hair follicle health.
Most eco-friendly shampoo bars are formulated without SLS and work on almost all hair types. They can be stored in aluminum travel tins.
I am a huge fan of J.R. Liggett's Coconut & Argan Oil Organic Shampoo Bar with the goodness of coconut oil that works wonders on my head of hair.
It has become a regular part of my hair care regimen.
CHECK: Best Zero Waste Shampoo and Best Zero-Waste Shampoo Bars
2. Find Refillable Shampoos and Conditioners
A million plastic bottles are purchased around the world every minute creating an environmental crisis some predict will be as serious as climate change. (4)
Most liquid shampoos come in packaging made of plastic materials but some brands are making a shift toward sustainability.
Some offer commercial shampoos with recyclable packaging in aluminum bottles, glass containers, compostable paper, and biodegradable, plastic-free packing material.
It is up to us, the woke customers, to make a switch to such products and opt for refills instead of buying the whole bottle.
It may seem expensive at first, but you will be leaving behind a minimal environmental footprint and the refills will cut down on costs later.
Even brands such as Kiehl's and Ouai offer refills to their customers.
Brands such as Everist and Plaine products use 100% recyclable aluminum for their shampoo and conditioner bottles.
3. Make Your Own Shampoo
Our ancestors used natural ingredients to get healthy hair and you can too. If you make your own shampoo, you won't have to continually buy plastic bottles.
Another benefit is you won't be introducing any harmful chemicals into your natural beauty routine.
ALSO CHECK: How Do I Make a Zero-waste Shampoo Bar?
4 Homemade Shampoo Recipes
Here are some ideas on how you can create your own zero-waste shampoo bars and liquid shampoos with common ingredients.
While reading, take a look at these insightful DIY hair care regimens for a healthy scalp.
1. Apple Cider Vinegar Shampoo
Apple cider vinegar is as potent as any normal daily shampoo or conditioner brand in keeping your hair clean and healthy.
Most people use this in their hair care routine to get rid of frizzy hair and oily hair without harsh ingredients.
All you need is three to four tablespoons of apple cider vinegar and two cups of water. Combine the ingredients and shake them until well combined.
Pour the solution on your head, scrub your hair, and rinse. It is simple to get your hair silky and smooth with natural products. And, you won't need dry shampoo between washes.
You can use these natural ingredients regularly as shampoo alternatives. The plus point? It has no sodium lauryl sulfate and no animal testing.
2. Green Tea and Honey
Green tea and honey liquid soap, which includes easy-to-find ingredients, help you get super long hair without using synthetic chemicals in your beauty routine.
This DIY shampoo alternative is great for colored hair and frizzy hair, making your hair silky and manageable.
All you need is a handful of ingredients to make this liquid shampoo.
Mix two tablespoons of honey, one teaspoon of palm oil, one-half cup of green tea, and essential oils of your choice. I also like to add Castile liquid soap to this shampoo alternative.
3. Coconut Milk Shampoo
Another friendly soap without harsh ingredients is coconut milk shampoo. I have used this recipe, and it has transformed my frizzy hair.
This biodegradable hair shampoo is a must-have in the personal care routines of those with curly hair, dry hair, and oily hair because of its excellent cleansing performance.
Just like the previous recipes, all you need is a handful of ingredients to make coconut milk shampoo, and you're done.
Combine coconut milk, castile soap, grapeseed oil, and jojoba oil. It smells incredible and is made with vegan products.
Coconut oil has become a regular among my personal care products because it has no chemical preservatives or toxic chemicals.
4. Aloe Vera Shampoo
Who doesn't love aloe vera? Aloe is the best alternative to the toxic chemicals and chemical preservatives found in typical personal care products.
If you have dry and brittle hair, this shampoo alternative made of a handful of clean ingredients will transform your hair. And, it works on curly hair and oily hair too.
Simply combine a one-quarter cup of aloe with one-quarter cup of castile soap, and a few drops of coconut oil (or any other healing hair oil).
I like to put mine in a glass container and store it in the fridge. So, when my colored hair is dirty, I can find my clean-ingredients shampoo fresh and ready for use.
FAQs
1. How can we reduce shampoo waste?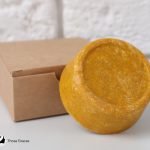 You can reduce plastic waste considerably by switching to a solid shampoo bar. You can also get refills of hair care products instead of buying whole shampoo bottles.
2. What makes a shampoo tear-free?
Tear-free bottles of shampoo use mild surfactants such as sodium trideceth sulfate or other nonionic polymers that do not irritate the eyes.
3. How do I know if my shampoo is eco-friendly?
Sustainable shampoos use natural ingredients such as essential oils. They also come in recyclable packaging, biodegradable packaging, or even cardboard packaging.
4. How do you recycle leftover shampoo?
Shampoo may contain harsh chemicals and should be disposed of as household hazardous waste
Conclusion
There are several good answers to your question, "How can you make shampoo more sustainable?"
Using brands with recyclable packaging can help reduce waste significantly.
You can enrich your hair care routine by ditching the daily shampoo and its toxic chemicals. And you'll be doing good for the environment by cutting down on plastic bottles of conditioner and shampoo.
The environment and our future generation thank you!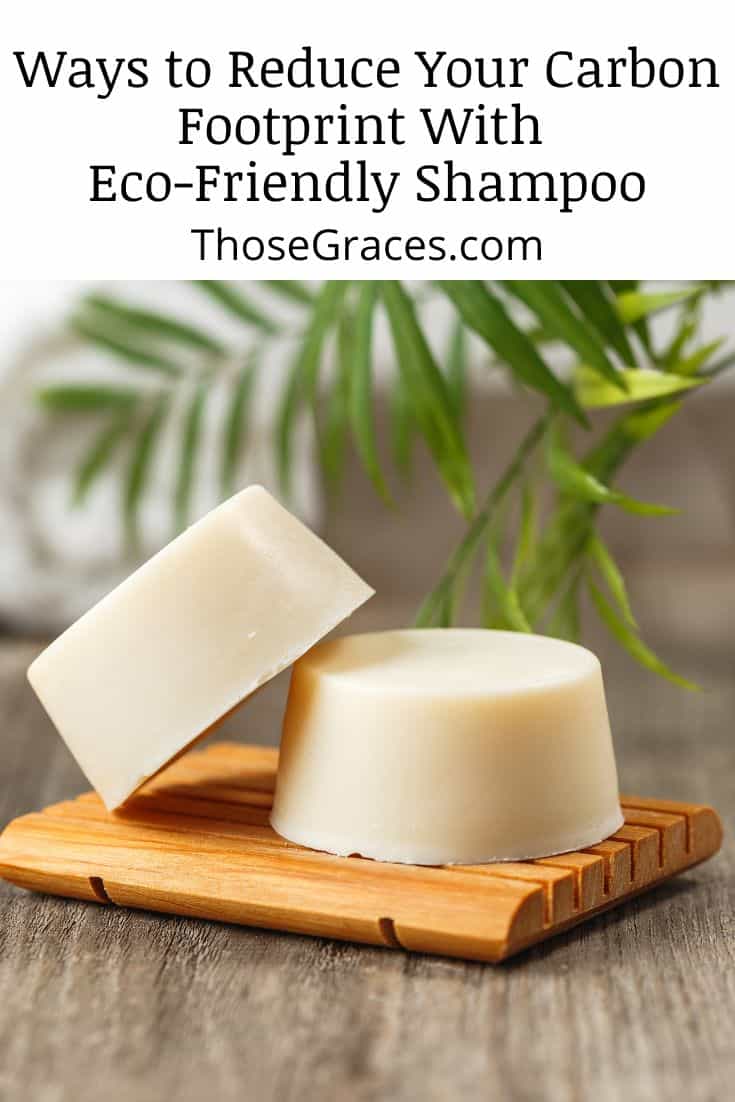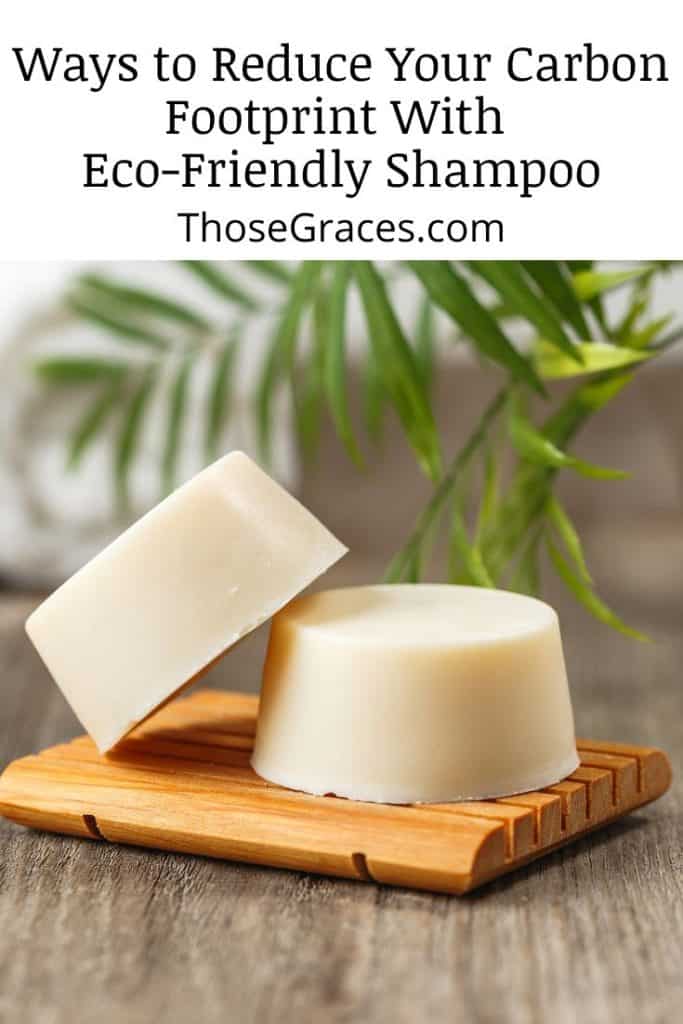 Resources:
1. Plastic Pollution Coalition. The Ugly Side of Beauty: The Cosmetics Industry's Plastic Packaging Problem [Internet]. Plastic Pollution Coalition. 2022. Available from: https://www.plasticpollutioncoalition.org/blog/2022/1/25/the-ugly-side-of-beauty-the-cosmetics-industrys-plastic-packaging-problem
2. Bondi CAM, Marks JL, Wroblewski LB, Raatikainen HS, Lenox SR, Gebhardt KE. Human and Environmental Toxicity of Sodium Lauryl Sulfate (SLS): Evidence for Safe Use in Household Cleaning Products. Environmental Health Insights. 2015;9:EHI.S31765.
3. Rud M. The 14 Shampoo Bars That Work Just As Well As Liquid Counterparts [Internet]. Byrdie. 2022. Available from: https://www.byrdie.com/best-shampoo-bars-4707191
‌4. Laville S, Taylor M. A million bottles a minute: world's plastic binge "as dangerous as climate change" [Internet]. the Guardian. The Guardian; 2017. Available from: https://www.theguardian.com/environment/2017/jun/28/a-million-a-minute-worlds-plastic-bottle-binge-as-dangerous-as-climate-change
‌