If you're looking for an honest and unbiased Navy Hair Care review, stick around!
I've wanted to try it for a long time, but between my adorable kids, laundry, and cooking, it's been almost impossible.
However, I finally decided mommy needed some space to do something for herself and recharge, and during this short-lived break that I got to try the Navy conditioner and shampoo.
I'm here to share my experience with anyone who may be on the fence on whether or not to try out the product.
Don't forget to check these Korean bangs haircut!
My Experience Using Navy Hair Care Shampoo & Conditioner
I've used the products every day for around 12 days, and I'm still using them as I write this. I decided to go ahead and write my review because I'm already reaping the benefits.
Before I start, it's good to give you a visual of my hair type (although I'll be attaching some photos). I have mostly flat-straight hair and some natural curls.
It currently has a big volume, and I love it with a bit of color.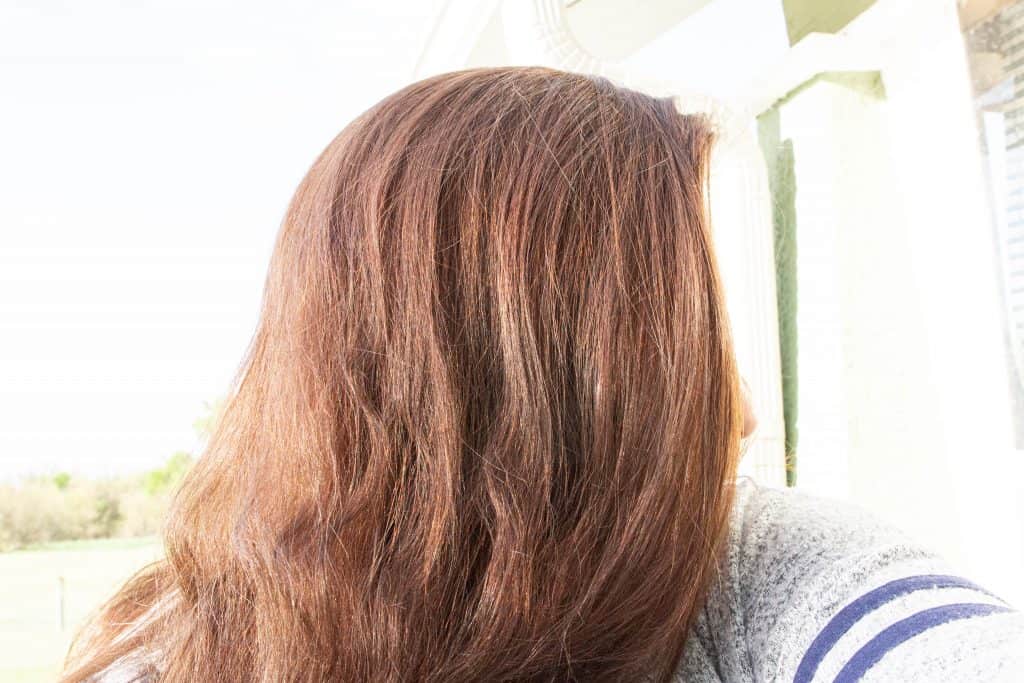 The photo above is before I started using the Navy hair care shampoo, I was using custom products, and I guess they weren't doing much for my hair.
My strands weren't healthy, and the volume had significantly reduced.
After 3-4 days of using the product, I began seeing some difference in the texture and volume of my hair. I started noticing that my hair felt heavier when taking it down after bed.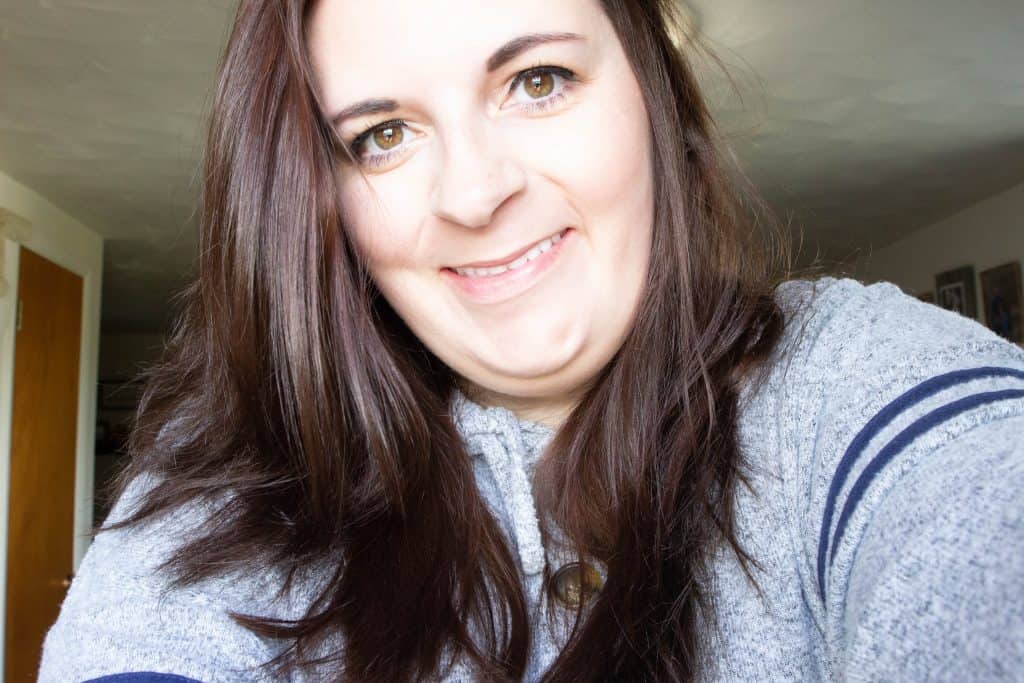 On the 6th day of using the shampoo and conditioner, I decided to color my hair.
As usual, I used the Kenra brand at the hairdresser. I got my color just fine, and to my surprise, I realized that the products helped maintain my hair color for longer than usual.
If you're interested in finding a solution for thinning hair, you might want to check out my Vegamour Gro Hair Serum for Thinning Hair Reviews article.
I love Navy hair care because it allows me to gain massive benefits by doing the bare minimum. Here are some of my favorite features of the products.
It's packed with nutrients that keep the hair healthy such as aloe vera, cucumber, vitamin C, E & A.
The products also contain biotin, which protects and strengthens hair growth, increases thickness & fullness, and adds shine.
Another great feature is the Vitamin B5 with Panthenol that protects the hair against the heat of styling tools and stopping breakage when it starts.
This is especially crucial for me because I wash and air my hair every day.
The rosemary and vitamins in the shampoo protect the hair from free radicals that are caused by aging.
On the other hand, aloe vera and cucumber helps in soothing your scalp and calming damaged locks.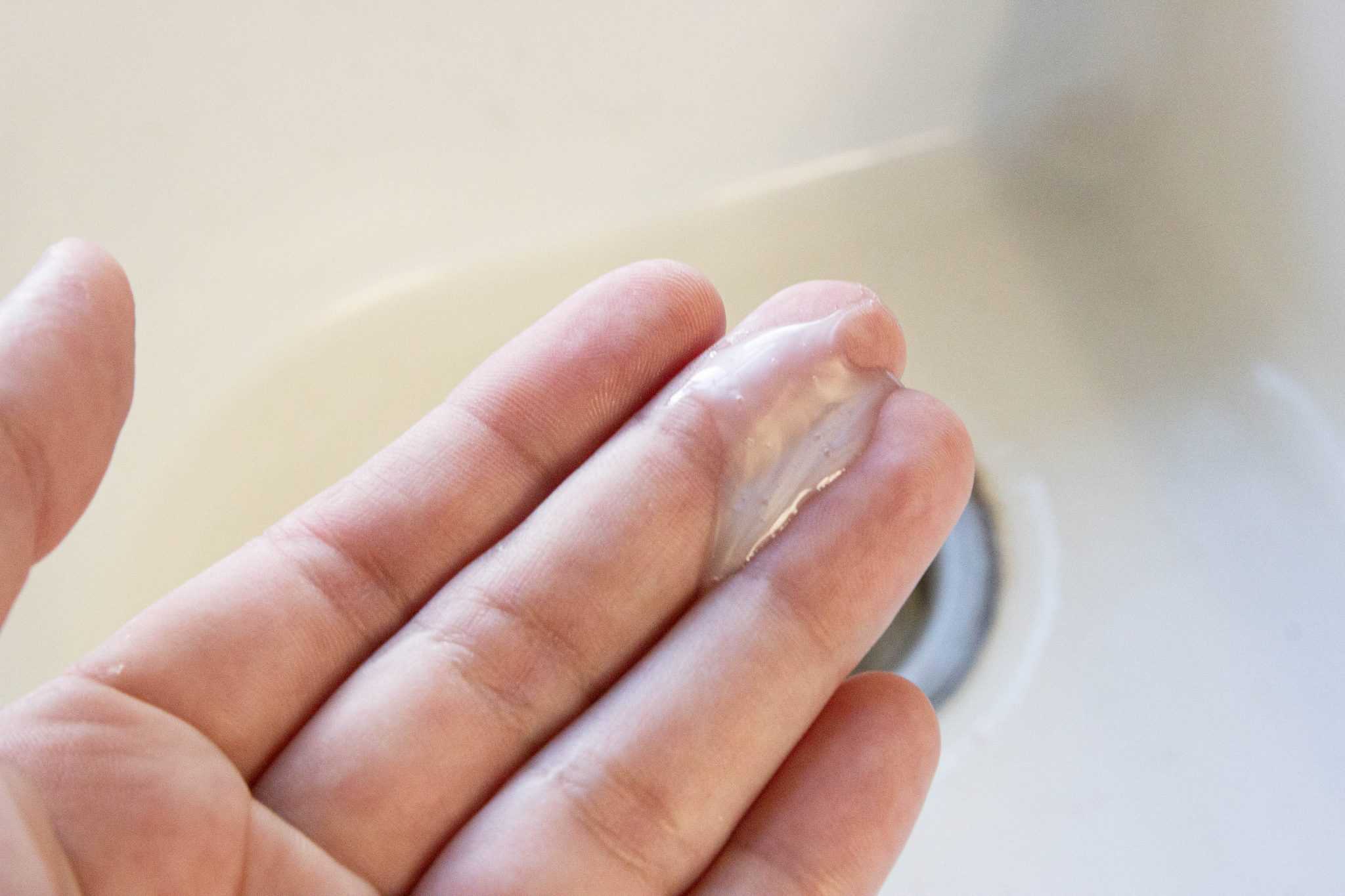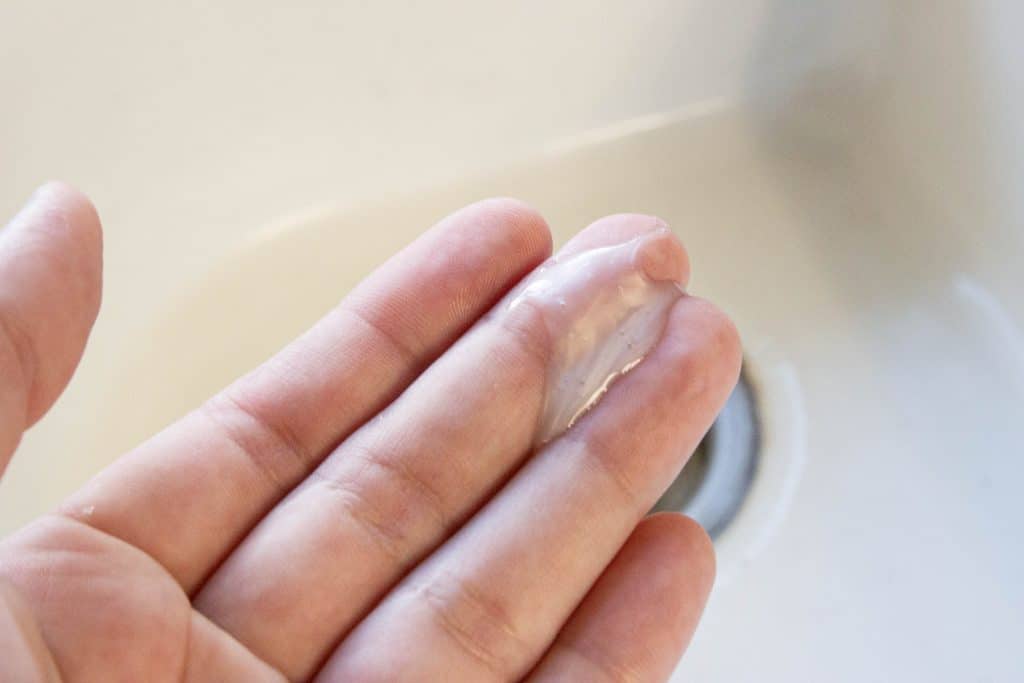 | Benefits | Drawbacks |
| --- | --- |
| It increases the hair's volume and boosts hair growth | Although I've used the product 10-12 times and still have more left to go – I do wish the bottle was bigger for the price. That said, it's still fair because it's packed with value. |
| It has a shine that leaves your hair glowing | My hair felt a little sticky when wet, but it went back to normal once it dried. |
| The vitamins leave your hair strands strong | |
| It works perfectly well for colored hair and repairs dry/damaged locks. | |
| It has a sweet fruity aroma | |
| It's vegan friendly | |
How it Compares With Others and Why
I've used many hair products because I use every product for at least 2-3 months and then switch to a new line.
So far, the Navy products are among the best hair products that I've seen that check-in my many requirements.
First, it helps in healing a dry scalp as well as keeping your hair strands healthy. I also loved that it's easily absorbed in my scalp without having to rub it in for long.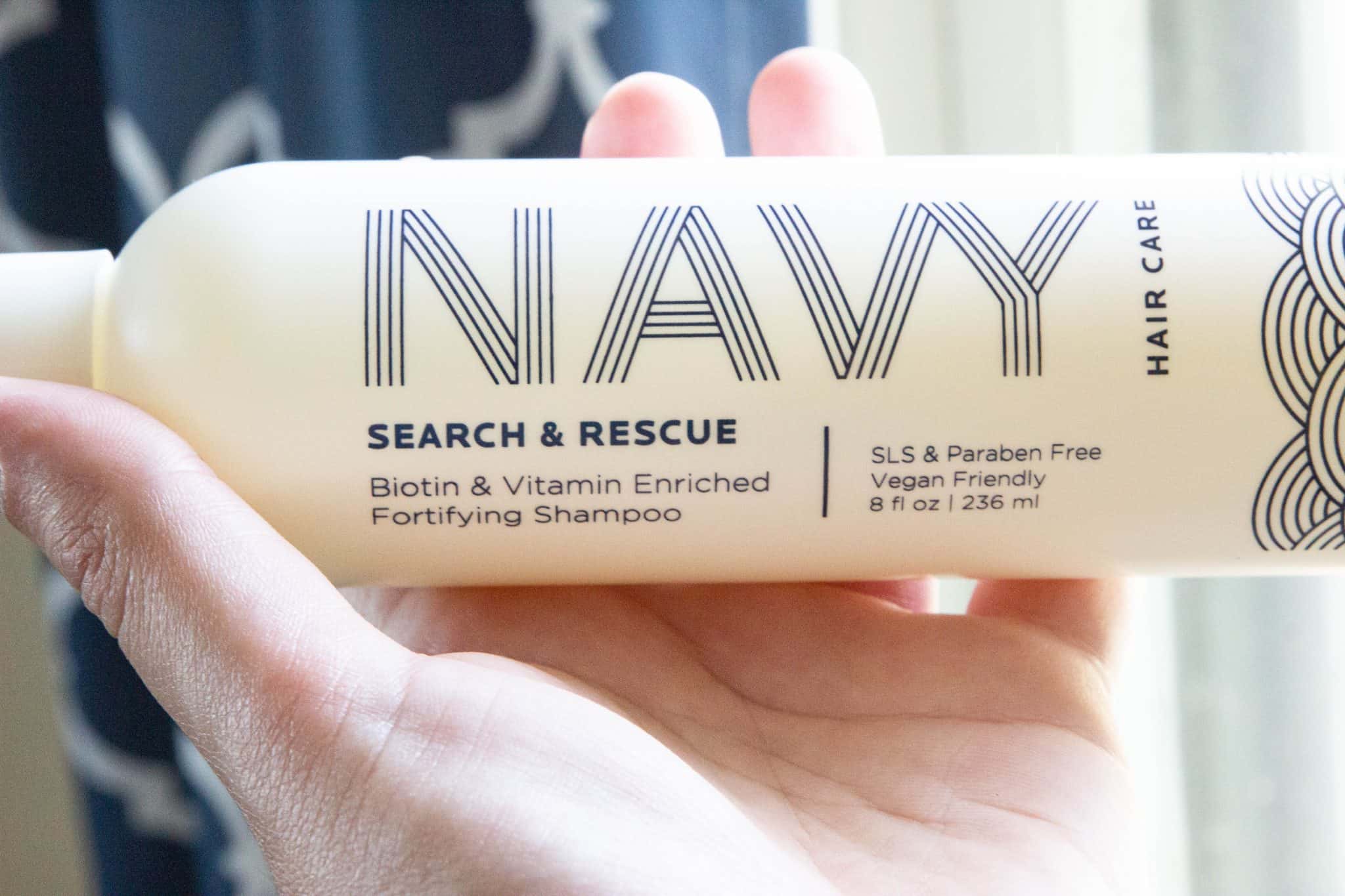 Expert Tips
I recommend this product to anyone who has no time for long hair care routines and is looking for a short routine to restore their hair health. I didn't experience any irritation, so it's safe for people with sensitive scalp.
Here is the process I recommend for better results.
Rinse your hair in hot water
Lather your wet hair with shampoo and let it sit for 5 minutes & rinse it well
Spread the conditioner to cover all your hair roots and allow it to sit for 3 minutes
Rinse it in hot water
Dry the hair with a towel, brush the hair with no products, and air dries it.
READ MORE: Olaplex for Thinning Hair: Is it Effective?
Other Navy Hair Products
Besides the hair shampoo and conditioner, other Navy hair products include:
Hair masks
Treatments
Styling products
All their products have unique ingredients that solve different problems.
READ MORE: What Are the Benefits of Having Short Hair?
Frequently Asked Questions
Here are some of the common questions that people ask regarding navy products
Does Navy hair care work?
Yes, Navy haircare works in eliminating any product build-up, cleaning the hair, and adding nutrients. After a few days of using the products, you'll also notice your hair strands are healthier, and your hair volume has increased. You'll also realize that your hair has a glamorous glow thanks to the shine in the products.
Is Navy hair care sulfate-free?
Yes, It's not only sulfate-free but also paraben-free. This is one reason I love the brand.
Is Navy hair care vegan?
Yes, Navy hair products are vegan friendly and haven't been tried out on any animals.
READ MORE: Why Does My Hair Smell Bad After I Shower?
Are Navy Hair Care Products Worth Your Time?
Yes, I'll definitely be trying other products from the line in the future. I love that they helped me restore my hair's glow despite my busy schedule.
If you're looking for something that gives your hair a shinier and healthier look, you should try the Navy hair care line.
References
"Biotin for Hair Growth." 2021. Healthline. April 4, 2021. https://www.healthline.com/health/biotin-hair-growth#research.
"Panthenol Aka Pro-Vitamin B5 Hair and Skin Care Benefits." n.d. Aura Sensory. Accessed June 8, 2021. https://www.aurasensory.com/blog/panthenol-aka-provitamin-b5-hair-and-skin-care-benefits/.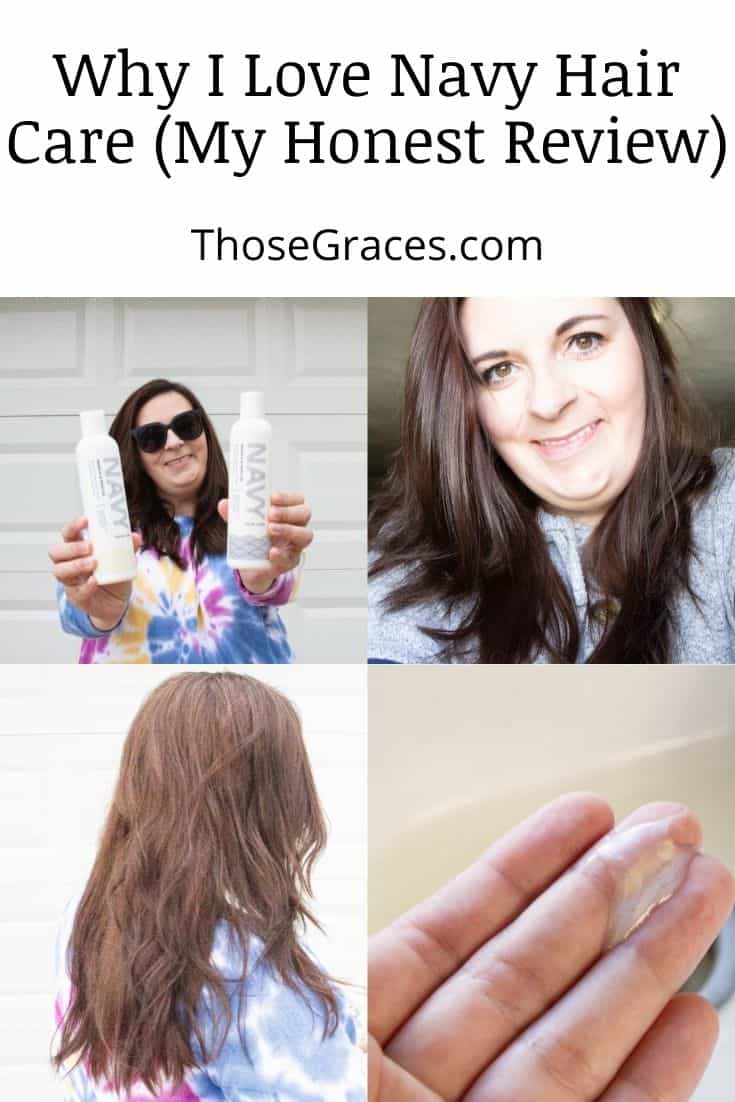 Back to you. Have you used any Navy hair product line before? If yes, what was your experience?