Is Olaplex good for fine thin hair?
Will it finally help you say goodbye to frayed ends?
Perhaps most important of all, can you actually use it at home yourself or do you need to pay a fortune at a salon?
Read on for all of those answers and more!
This post contains affiliate links. We earn a commission if you make a purchase at no extra cost to you.
Don't have time? Here is a quick comparison of our favorites!
Top Benefit
Ensures strong and healthy hair
Assists in repairing minor breakages or damages
Assists in protecting your hair and its healthy sustenance.
Makes your hair and scalp healthier and stronger
Effective in adding shine, body, smoothness, and volume to damaged or colored hair
What is Olaplex?
Everybody knows that over-dyeing or over-coloring your hair may be harmful.
A miraculous treatment, on the other hand, is now available to repair damaged hair.
The greatest part? In addition to salon treatments, you can also use Olaplex products at home.
Let's take a look at what it is, first. Then we'll dig deep into how it works.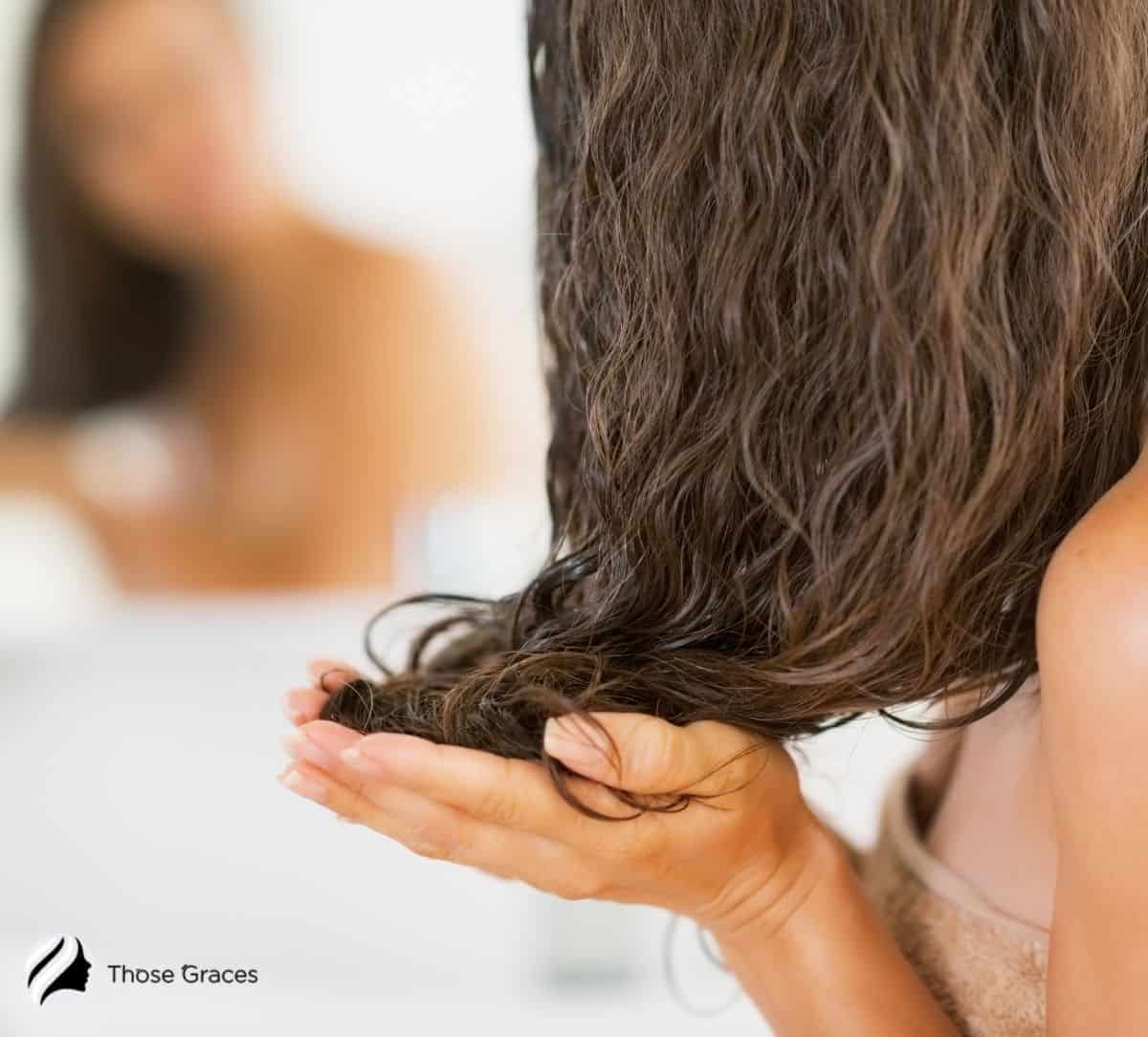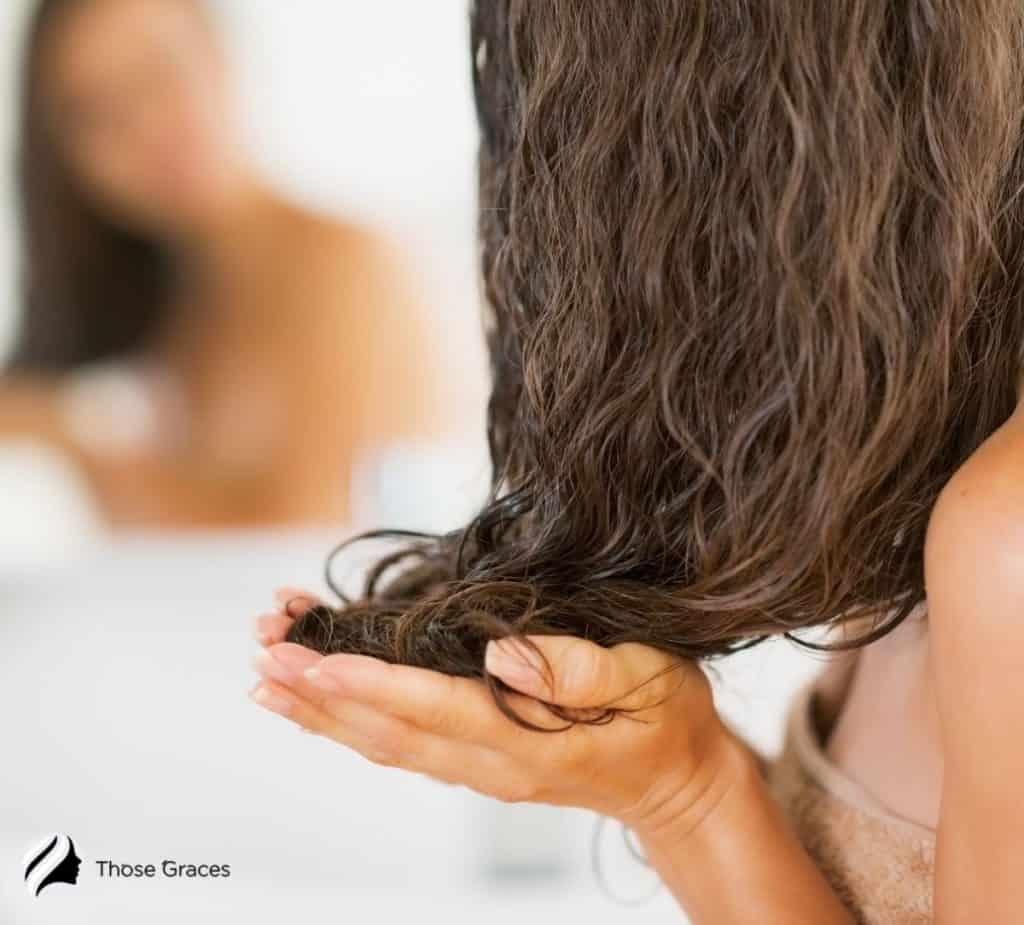 Olaplex is not a single product but rather a series of bond-building reparative treatments for damaged hair.
The unique patented technology in Olaplex protects hair from chemical damage, making a favorite for celebrity hairstylist.
In addition, the active ingredients protect weak and dry hair strands, hair thinning, coarse hair, and hair breakage caused by hair dye and bleaching your hair.
You'll be able to keep your hair quality looking great for longer by using this treatment.
The disulfide bonds in your hair may end up breaking inches of hair if you overbleach your hair.
The breaking of a large number of disulfide bonds results in hair loss. The hair repair treatment finds and relinks single sulfur hydrogen bonds into a disulfide bond.
By protecting the hair bonds with Olaplex, your color-treated hair can remain bleached for a prolonged duration.
Check: How to Achieve Korean Wispy Bangs
What Does Olaplex Do?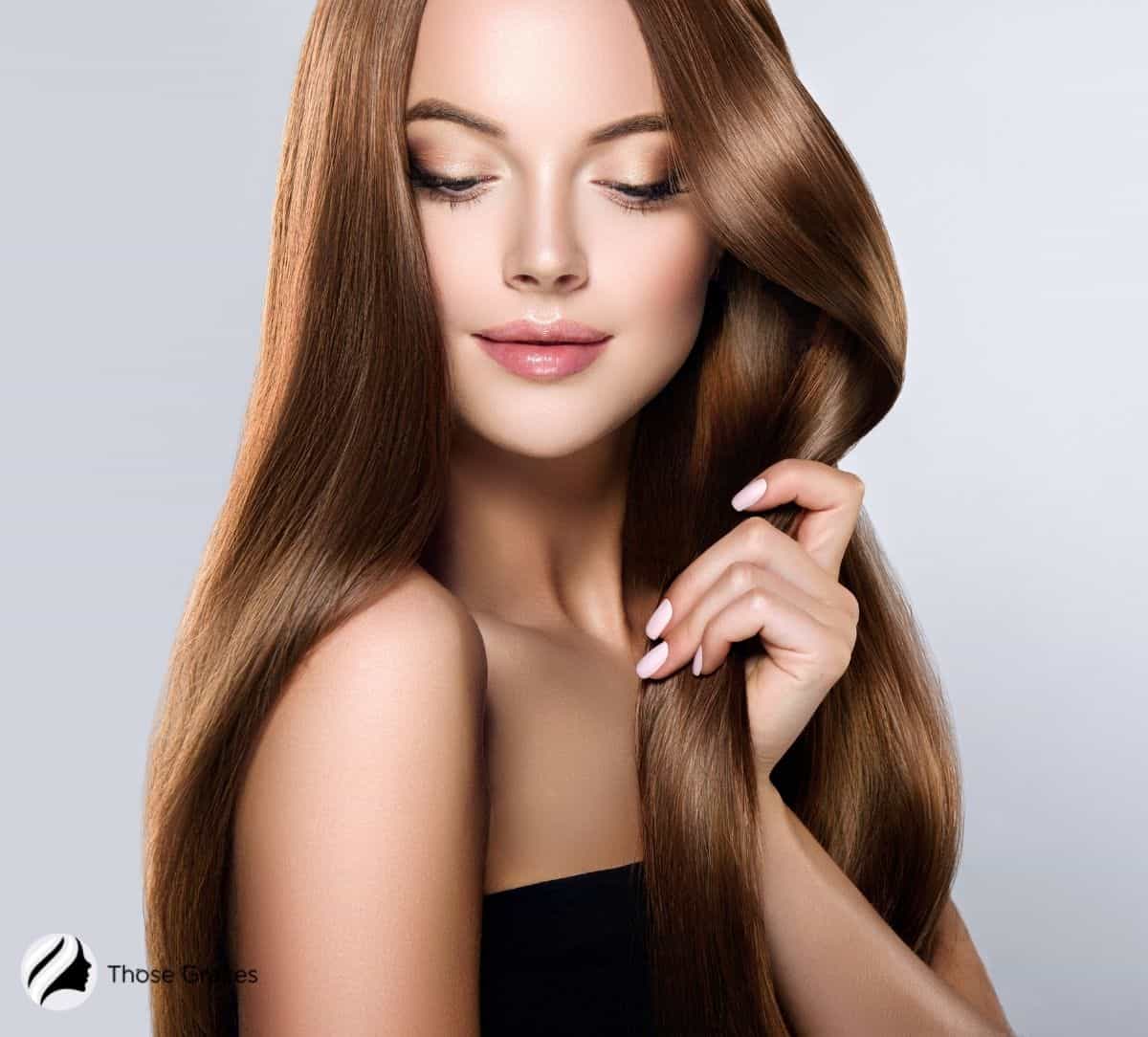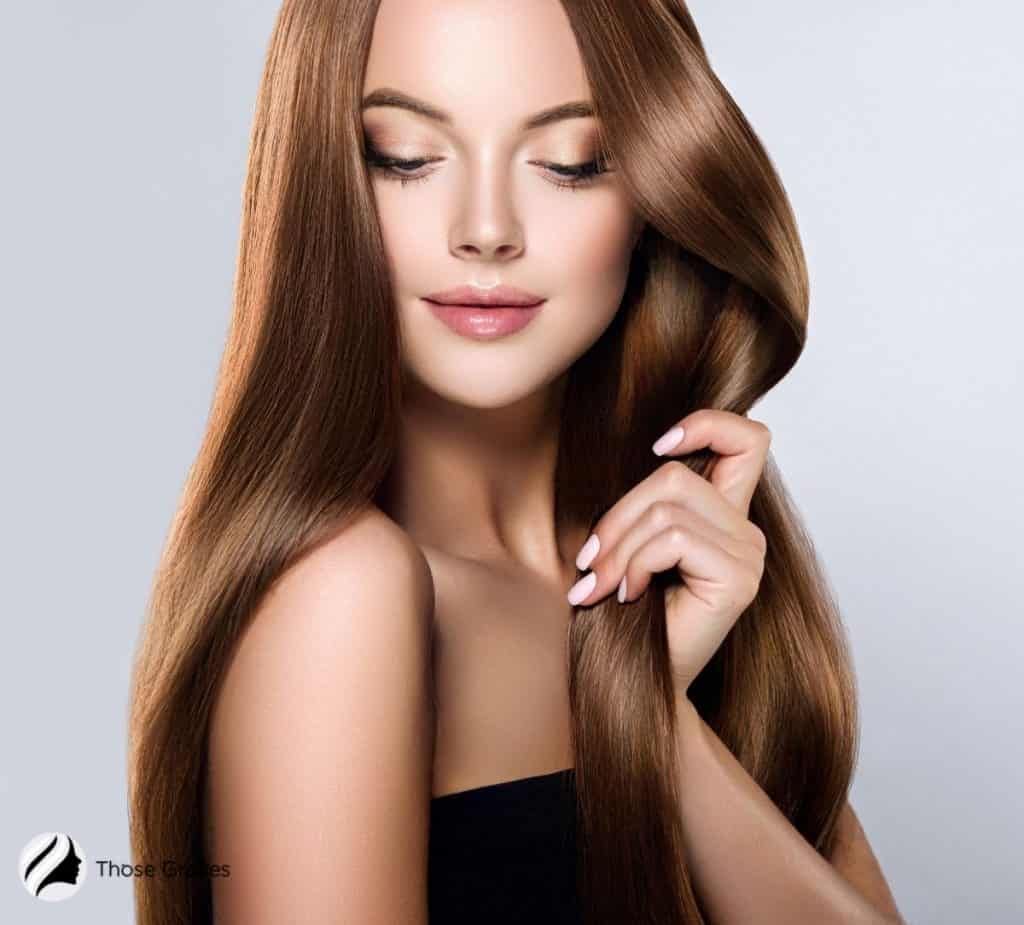 It's no surprise that Olaplex, a product that restores damaged hair connections, was mainly created for bleached hair or color-treated hair.
There are 9 steps, each of which is crucial and essential for healthy hair growth.
When we bleach our hair, the disulfide bond becomes more fragile. These molecules prevent the bonds from breaking while bleaching and re-bonds the broken bonds once the bleaching process is complete.
For healthy hair growth, use Olaplex, or combine it with some other product for maximum breakage protection.
The process aims to glue the breakages that occur due to frequent hair coloring. It also ensures that further breakages in the hair don't take place in the future.
It's also a way to restore hair health, get your hair strong and get thicker hair.
Is Olaplex Good for Fine Thin Hair?
Olaplex can repair damaged, bleach, and colored hair, but how is Olaplex for thinning hair? Is Olaplex good for fine thin hair?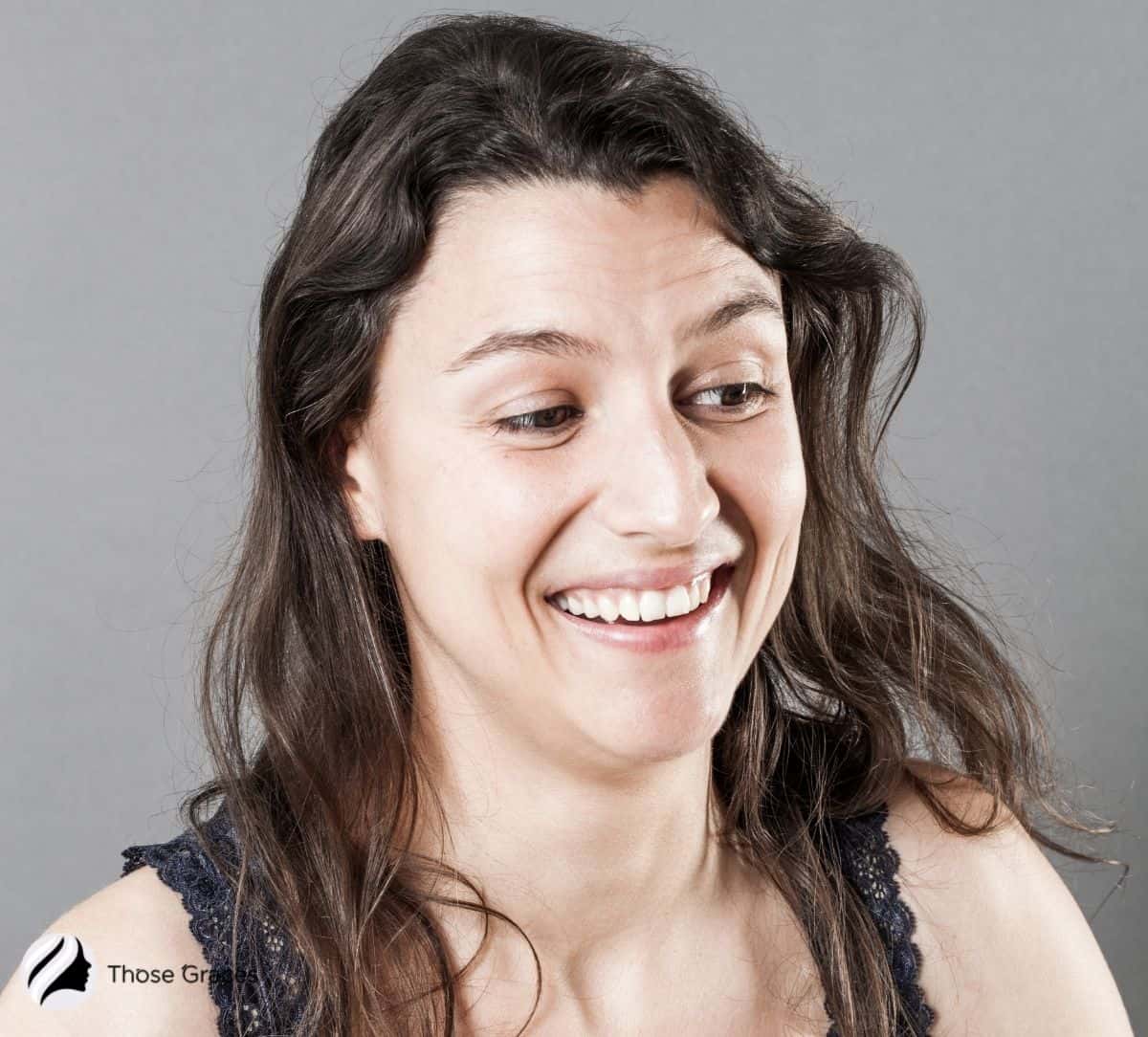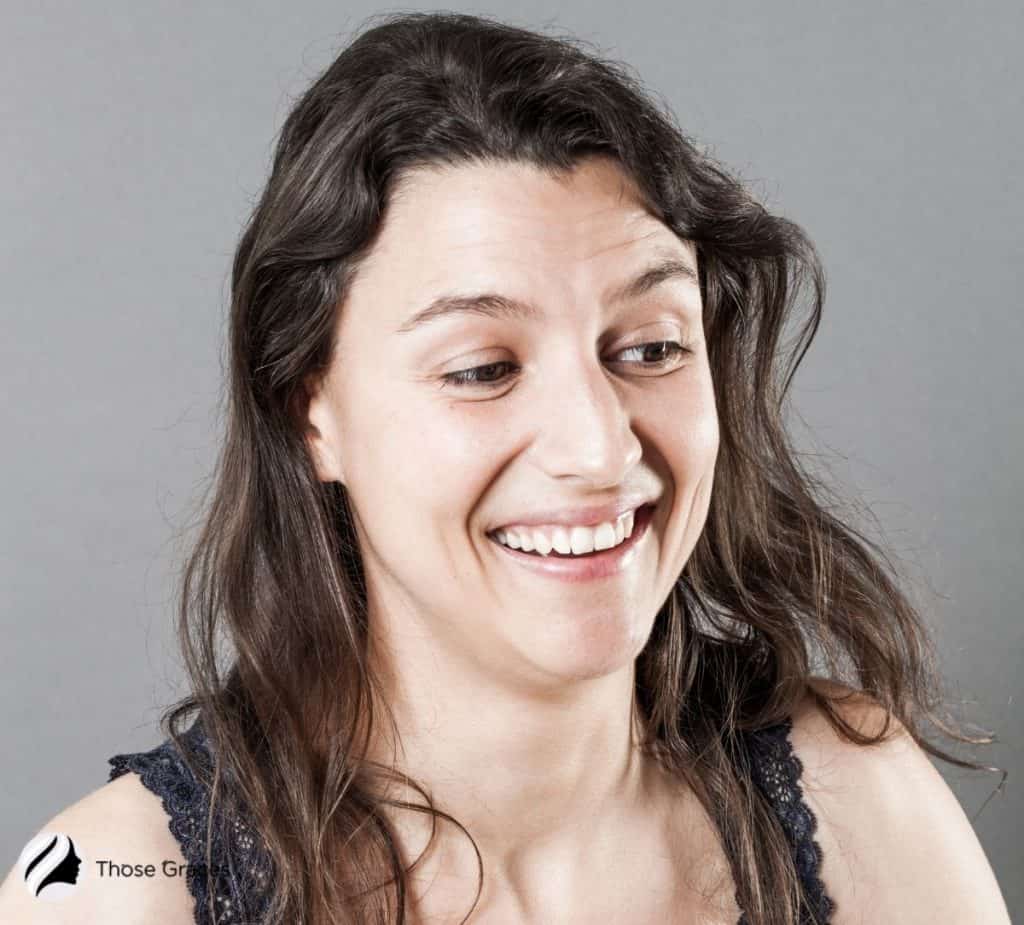 Yes, according to many. Fine hair may be difficult to manage. The small strands make it difficult to style, and its low volume makes hair tough to maintain.
But Olaplex can restore and grow the structural bonds of fine hair, thinner hair, curly hair, frizzy hair, and so on.
According to Amazon reviews, "Olaplex No. 3 helps build it back up, repairing weak spots. You end up with hair that almost feels as if you hadn't bleached it."
How to Use Olaplex as a Treatment
Olaplex is known to be a miracle hair product. But there is still some confusion on how to use Olaplex as a treatment? And does Olaplex help hair grow?
If you're someone who wishes to keep every strand of their fine, thin hair healthy, avail yourself of the haircare treatment range by Olaplex today.
Trusted by the majority of hair professionals, the following hair treatment process enhances the structure of your hair. Thus, it doesn't just simply smoothen your hair but ensures healthy hair.
It may be surprising for you to learn that even Kim Kardashian trusts the Olaplex hair treatment.
Other than the 2 steps, the rest of the 7 steps involve the usage of Olaplex home products. Colored or not, each of these products ensures manageability, strength, and shine for your fine, thin hair.
Are you boggled about seeing a step number 0? Yes, at Olaplex, there's an Olaplex No.0 that precedes OlaplexNo.1.
The treatment stage aims to prepare your hair for the process of dying. It's made to prime the length of your hair.
In simpler terms, it's a hair mask and functions as a pre-treatment step. This step is the Olaplex Intensive Bond Building Hair Treatment.
You need to employ the treatment process before you visit the salon. In a week, apply it to your dry hair up to 3 times. After this step, you need to apply the Olaplex No.3.
The pre-treatment step will help your hair withstand the action of bleach. Other than that, it assists in the healthy maintenance of hair and keeps it strong.
Also, remember that the following No.1 and No.2 are in-salon treatment processes.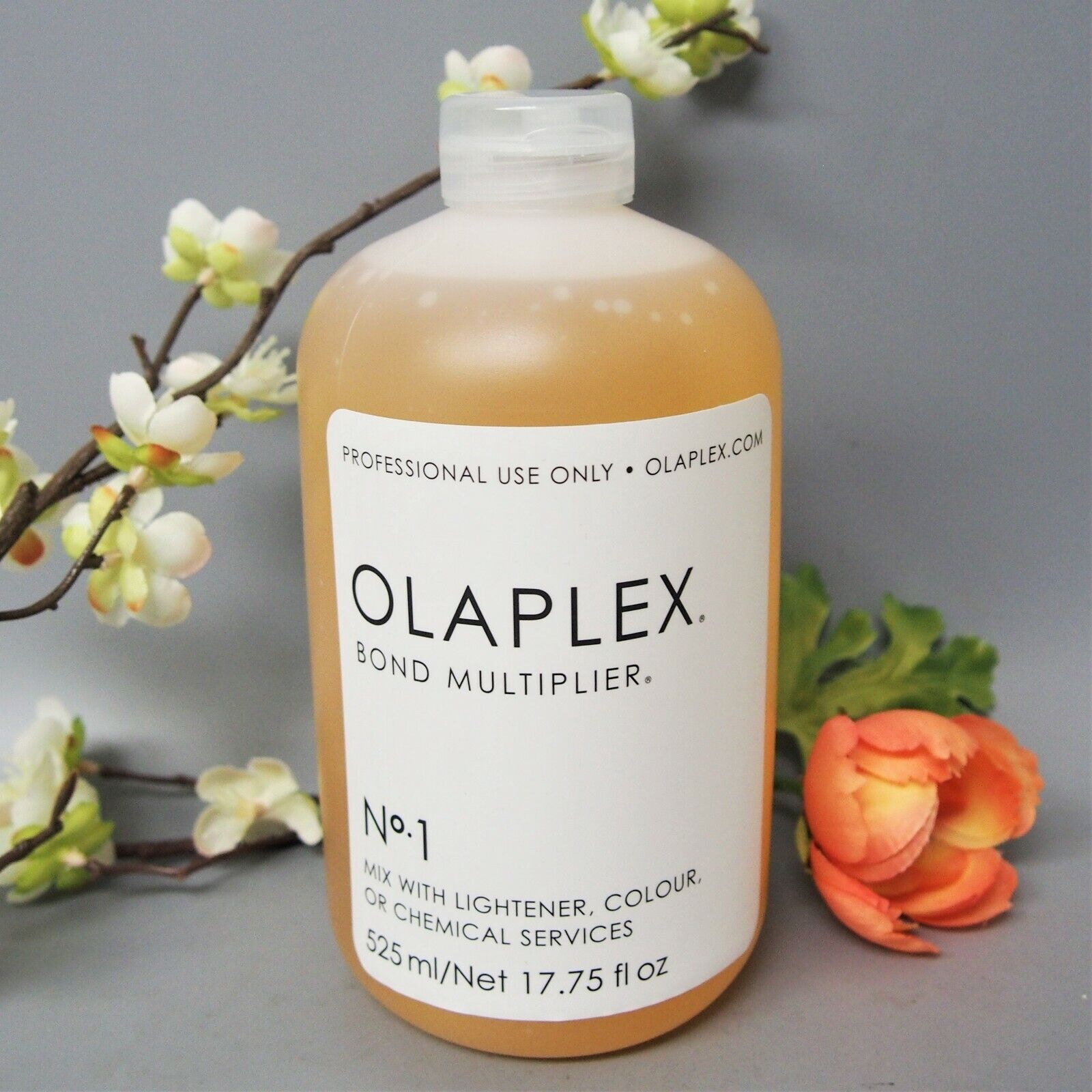 In case you're either bleaching or applying hair color, the stylist will add the bond multiplier straight into the solution. That is, prior to making use of the hair color or bleach on your hair.
That ensures strong and healthy hair by repairing disulfide bonds. As stated earlier, it's a part of the in-salon Olaplex hair treatment. That is if you're not doing it all by yourself at home.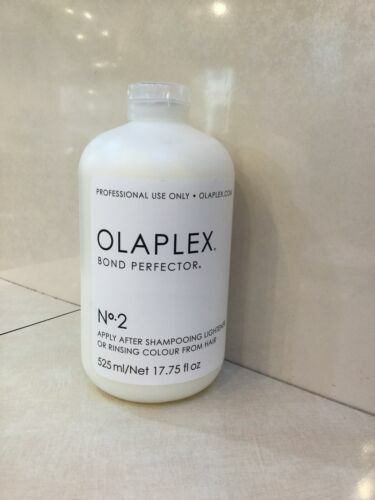 After the Olaplex No.1 treatment, the stylist rinses the bleach or hair color thoroughly. Once that's done, they apply the Olaplex No.2, that is, the bond perfector.
There are chances that the hair may still have areas with damaged and broken bonds after the previous treatment. The bond perfector ensured to take care of such issues by further repairing the bonds.
Before washing off the solution, it's kept on your hair for about twenty minutes. Thus, the solution acts as a hair mask and offers deep conditioning to your damaged hair.
The Olaplex 3 solution takes care of the damages your hair goes through on an everyday basis. It assists in repairing minor breakages or damages.
Use the Olaplex 3 Hair Perfector Solution prior to applying regular shampoo or products by Olaplex.
Before you wash the solution off of your hair, let it stay for a minimum duration of fifteen minutes. Repeat the treatment weekly up to two times.
Olaplex Hair Perfector No 3 Repairing Treatment
Repairs damaged and compromised hair, strengthens and protects hair structure, restores healthy appearance and texture
Apply a generous amount from roots to ends on unwashed towel-dried hair.
Comb through once and leave on for a minimum of 10 minutes or more. Rinse from hair, shampoo, and condition.Healthy hair
Use by date: This product's use by date is determined by the Period After Opening symbol. The Period After Opening symbol is marked by a box with a numerical number (X) followed by letter M for months. The symbol denotes that the product is recommended to be used within X months of opening
Bond Maintenance Shampoo: Olaplex No.4
To prevent your fine thin hair from getting damaged even further, make use of the Olaplex No.4 Bond Maintenance Shampoo. The shampoo assists in protecting your hair and its healthy sustenance.
The shampoo isn't harmful to your scalp or your hair, making it a perfect product for dry, fine, and thin hair. Coconut oil is present in the shampoo.
Olaplex No.4 Bond Maintenance Shampoo, 8.5 Fl Oz
It is formulated with olaplex bond building chemistry
It restores internal strength and moisture levels to add incredible shine and manageability
It is recommended for all hair types
English (Publication Language)
Bond Maintenance Conditioner: Olaplex No.5
The product prevents your hair from drying out. It helps in the retention of natural oils present in your scalp. The Olaplex No.5 Bond Maintenance Conditioner makes your hair and scalp healthier and stronger.
The conditioner assists your hair and protects it from any type of damage, and enhances your hair quality.
Olaplex No.5 Bond Maintenance Conditioner, 8.5 Fl Oz
It is formulated with olaplex bond building chemistry
It restores internal strength and moisture levels to add incredible shine and manageability
It is recommended for all hair types
English (Publication Language)
No products found.
The solution helps in preventing frizzy hair (that is if you have such hair types and want a break from it). It's a leave-in cream.
The cream essentially provides tons of nourishment to your hair. Its effects can last for a total of seventy-two hours while offering optimal protection to your fine, thin hair.
Olaplex No.6 Bond Smoother effectively strengthens disulfide bonds as it contains an essential combo of Vitamin E and coconut oil.
Believe it or not, the solution will be actually helpful in reducing the time it takes for you to blow dry your hair. At the same time, the bond smoother assists in keeping your hair soft.
You can employ the cream on all hair types, whether it is chemically treated or colored hair or just regular virgin fine and thin hair.
But we would advise that you pay heed to the ends while applying the solution.
No products found.
If you're looking for a solution to help enhance the shine or get rid of the frizz, the Olaplex No.7 Bonding Oil is perfect for the job. It's an ideal solution for the healthy maintenance of your hair.
While it offers protection from heat (about 230 degrees Celsius), it doesn't weigh heavy on your scalp. The solution is crucial to maintain strong tresses and for the retention of moisture in your hair.
Bond Intense Moisture Mask: Olaplex No.8
The solution is definitely effective in adding shine, body, smoothness, and volume to damaged or colored hair. Other than that, it's efficient in offering intense moisture to dry hair.
The brand fused its Bond building technology with the features of a restorative mask in the Olaplex No.8 Bond Intense Moisture Mask.
The latest product launched by Olaplexand is now a part of the Olaplex family. By far, it's among the most efficient products for damaged hair.
Instead of using your regular conditioner or hair mask, apply the Olaplex No.8 Bond Intense Colour Mask weekly about 2 times. The Colour Mask is surely an effective Olaplex alternative for the entire regime.
Apply the product to provide intense nourishment to your hair. Wash your hair properly prior to applying the Colour Mask. Before rinsing it off, keep it on for about 10 minutes.
READ MORE: My Hair Smells Even After Washing: What's the Reason?
What Are the Olaplex Side Effects?
Before committing to the product, you might be searching for "Olaplex bad reaction" or "Olaplex side effects" before committing to the product. But keep in mind that diets and hair treatments are similar.
As such, Variables including physical exercise, genetic susceptibility and will have an impact on them. Not to mention how insanely hot or cold it gets where you stay! Olaplex is the same.
People like Olaplex for different reasons. People have varying opinions on Olaplex, with some finding it more effective than others. With that in mind, let's go over the main cons of Olaplex.
Expensive
Olaplex has extremely few drawbacks if any at all! However, great hair does not come at a low price. The Olaplex's No.3 Hair Perfector is a popular hair treatment that you can use at home.
However, even that is not the most cost-effective option. A tiny 100 ml (roughly 3.4 oz) bottle will set you back by $28.
Plus, if you are someone who is prone to slippage and accidents (I can't tell you how much of my hair product ends up in the sink instead of on my head), the product will not be enough.
Longer Processing Time
In terms of results, there are no complaints. However, the greatest gripe for stylists is the lengthier time required to process the hair.
Olaplex's multi-lift color takes approximately 60 mins longer than a standard color. Moreover, there are a lot of things to consider when it comes to color in particular.
It would be best if you try not to plan this treatment between a coffee break. However, with that being, it's worth it to trade off extra time for the health of your hair.
Check out the review in this video:
Also Check: The Best Humidity Blockers For Black Hair
FAQs
Can Olaplex ruin your hair?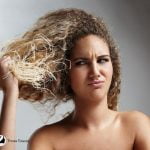 Olaplex may not be able to restore burnt, damaged, or brittle hair. But the product itself will not cause damage and ruin your hair. However, the hair care product must be combined and used in specific amounts to be effective. As a result, if you do not use the products correctly, you will not get your desired effects.
Who should use Olaplex?
Olaplex works wonders for practically anything. Olaplex is a product that professionals suggest to all of their clients. Using Olaplex in all color treatments is very crucial. Additionally, it prevents fading in deeper and more brilliant colors and maintains the quality of hair
Does Olaplex work permanently?
When you apply Olaplex to your hair, it begins to restore damaged hair from the moment you apply it. In order to do so, Olaplex hair products are meant to repair and rebuild the "broken bonds." Although Olaplex can permanently repair this bleached and colored hair, customers need to remember that their hair will still get damaged if not properly cared for.
Conclusion
In addition to protecting bleached and colored hair from more harm, the Olaplex products also help return virgin hair to its immaculate, healthy state.
It strengthens, smoothes, and shines your hair.
But if you are still unsure, we suggest you do your research and compare Olaplex with other products such as Bondi Boost vs Olaplex or Navy Hair Care and even thickening shampoo and volumizing shampoo before you decide.
References
Neha Tandon. 2021. "Olaplex Hair Perfector Review: 'It Transformed My Dead Hair and Split Ends.'" Women's Health. Women's Health. April 7, 2021. https://www.womenshealthmag.com/beauty/a35992219/olaplex-hair-perfector-review/.
OLAPLEX Inc. 2021. "Frequently Asked Questions." OLAPLEX Inc. 2021. https://olaplex.com/pages/frequently-asked-questions.
Riley, Pekela. 2017. "The Pros (and Cons) of Olaplex, according to a Stylist." Naturallycurly.com. September 4, 2017. https://www.naturallycurly.com/curlreading/hair_color/the-pros-and-cons-of-olaplex-according-to-a-stylist.
Thomas, Ethan. 2019. "Olaplex: How Long Does It Take to Repair Hair?" Ethan Thomas Collection. Ethan Thomas Collection. September 13, 2019. https://ethanthomascollection.com.au/blogs/news/olaplex-how-long-does-it-take-to-repair-hair.
Is Olaplex good for fine thin hair? What do you think? Have you tried using it? Please share with us below!