Looking to give your skin an extra boost? Microdermabrasion might be the answer!
But with so many different types of kits on the market, which one should you choose?
This post will compare the two most popular microdermabrasion kits – MicrodermMD vs. PMD – to help you decide which is best for you.
Keep reading to learn more!
This post contains affiliate links. We earn a commission if you make a purchase at no extra cost to you.
CHECK: Microdermabrasion Best at Home
What is Microderm MD And How Does it Work?
Trophy Skin Microderm MD is a portable personal-use microdermabrasion system.
"Microdermabrasion removes dead skin cells, dark spots, age spots, stretch marks, and reduces the appearance of pores, and acne scarring." The American Society of Plastic Surgeons (1)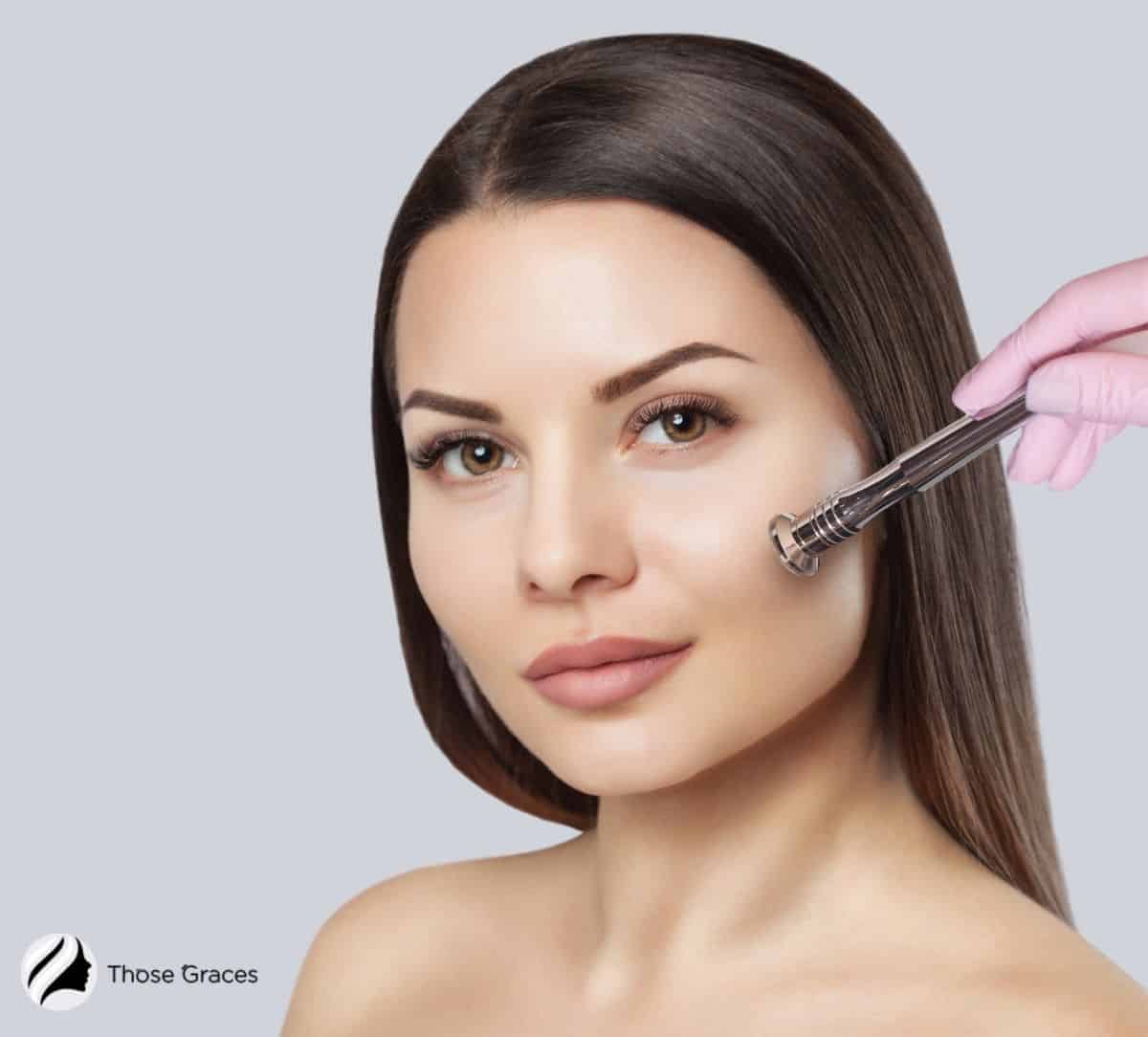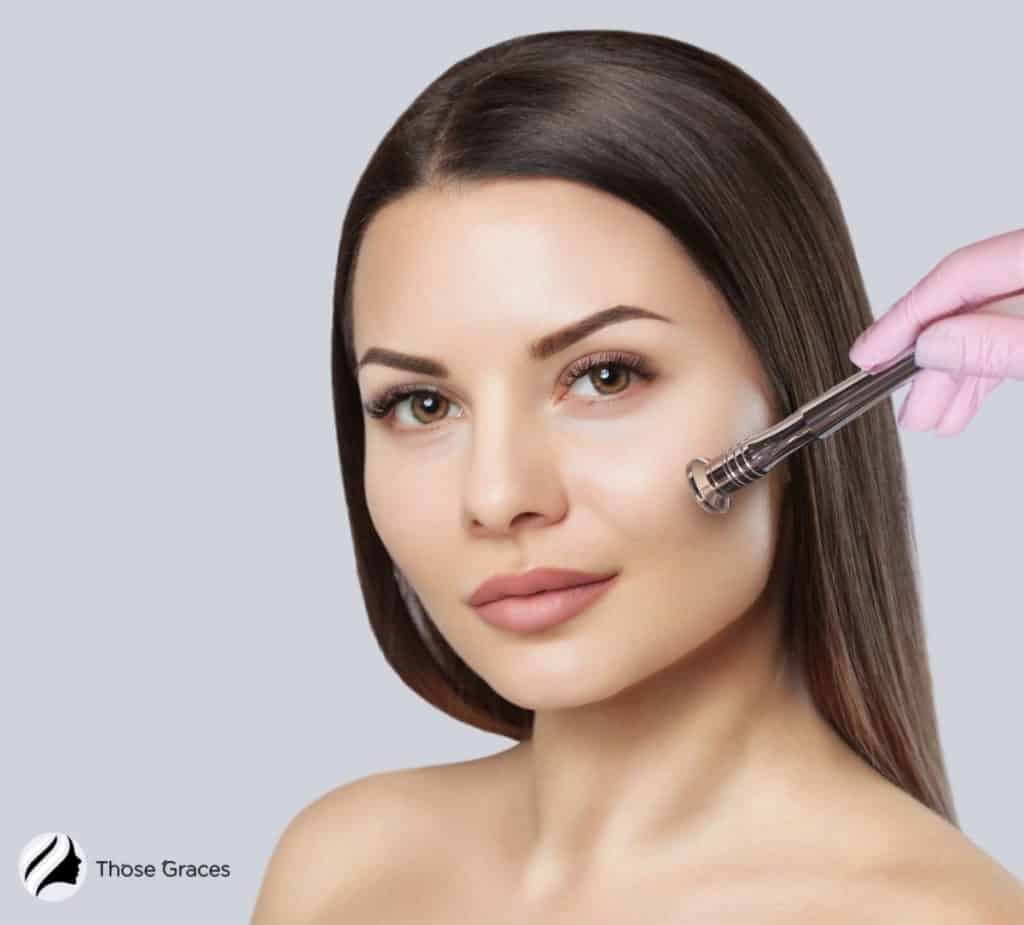 "It is a non-invasive process that improves the overall tone and texture of the skin," added the Healthline website. (2)
The microdermabrasion device promotes skin cell renewal. This leaves skin smooth for that youthful appearance.
READ MORE: Trophy Skin MicrodermMD vs PMD: Which is the Best?
Microderm MD Features
The Microderm MD has quite a several great features. Making it a top-notch microdermabrasion machine.
Here are four of the best features of the Microderm machine.
1. Flexible Treatment Modes
The microdermabrasion device comes in three modes (auto, manual, and tutorial mode).
It also has eight different suction levels depending on the intensity of your choice.
2. Real Diamond Tips
The product comes with diamond tips that are sanitizable.
This means they can be cleaned with antibacterial soap and a soft bristles brush in between uses.
It keeps your equipment germ-free and removes dead skin cells that develop on the tip after a professional treatment.
Check out this video on incorporating Microderm MD into your skincare routine.
3. The LCD Screen
The machine is simple to use because of the guided sessions from the LCD screen.
The machine helps rejuvenate skin and enhance tone and texture. It also works on mild scarring and acne scar therapy.
This is done by extracting dirt and oil from pores. It also exfoliates the face with its pore extraction points.
Check out this video of how it works on enlarged pores.
4. The Price
The device retails for only $199.92 on the Amazon Site.
The device comes with:
Microdermabrasion system starter kit
Standard diamond tip
Extraction tip
Infusion tip
100-pack filters
Cleaning brush
Power adapter
Sale
Trophy Skin MicrodermMD - At Home Microdermabrasion Kit - Anti Aging and Acne Treatment - Contains Real Diamond and Pore Extractor Tips to Rejuvenate Skin and Reduce Acne Scars - White
Anti-Aging: Microdermabrasion facial scrub machine with a real diamond tip to buff away sun spots, acne scars, age spots, and fine lines and wrinkles, including on your forehead and around your lips and mouth
Spa Day Kit for Women and Men: This face exfoliator with three modes and eight suction power levels provides professional skin care in your home. Give yourself a microdermabrasion facial at a fraction of the cost
Skin Care Spa Kit: Simple-to-use LCD screen with infuser, real diamond, and pore extraction tips to rejuvenate skin, improve tone and texture, help with mild scarring and acne scar treatment, extract dirt and oil from pores, and exfoliate face
Radiant and Youthful Skin: This microdermabrasion machine is a great complement to your acne face wash, roller, scrub, cream, or any other skin care routine to help your topical skin care absorb better and your makeup look more flawless
What to Expect: For beginners select Auto Mode where our interactive screen directs you through the process automatically varying the suction levels for each section of the face. Use your preferred Microdermabrasion mode 2-3 times per week.
What are the influencers saying about MicrodermMD?
findyourdazzle showed how she uses the product to remove dull skin and congested pores. And also to erase fine lines and reduce the signs of sun-damaged skin.
In her Tutorial Video on how to use MicrodermMD, CurrentBody shared that,
"The good thing about the product is you can also use it with your neck, or if you're worried about age spot removal, it is good for that."
"The good thing about the product is you can also use it with your neck. Or if you're worried about age spot removal, it is good for that."
PMD 101: What it is & How it Works?
PMD Beauty is another well-known cosmetics company.
It focuses on skincare and innovative beauty tools that empower and inspire women. The company released a line of four professional microdermabrasion machines.
The company also invented handheld Microderm devices that reach the deepest layers of skin.
Their primary purpose is to assist customers in achieving their ideal skin radiance.
Check out this video on how to incorporate PMD into your skincare routine.
Here is an in-depth review of PMD products.
What is the difference between MicrodermMD and PMD?
Microderm MD
Portable personal-use microdermabrasion system
---
– Bulky
– Real diamond tips
– Has an auto mode for beginners
PMD
Handheld Microderm Device
---
– Portable
– Aluminum oxide crystals
– No auto mode
The main difference between PMD vs. MicrodermMD is the size. Because of the small size, PMD is good for at-home use and provides comprehensive skincare.
PMD products are more portable because they come as a handheld toolset of around 6 inches. This is compared to the 8 inches by 10 inches size of the Microderm.
Regardless, Trophy Skin provides two microdermabrasion products that seem comparable to the PMD. The RejuvadermMD and MiniMD are the two options.
Another advantage of the PMD is that they provide a selection of products as potent as the MicrodermMD. But in a more portable package.
Both devices are easy to use, but the MicrodermMD has an auto mode which is good for beginners. PMD does not have this feature, so for first-timers, it better opt for the MD.
In terms of operation, Microderm MD does a dual-action microdermabrasion procedure.
This includes diamond-tipped exfoliation, suction, and dual-action therapy.
Its Diamond peel exfoliation (an advanced kind of microdermabrasion) uses gentle abrasion. This removes the dull outer layer of skin and speeds up the production of new cells.
Suction enhances blood flow to the epidermis. This allows collagen production and elastin to rebuild. Resulting in youthful skin and brighter skin.
PMD has Aluminum Oxide crystals that are utilized in professional skin treatment.
Check out this cool unboxing video of the PMD device.
PMD has spinning discs. The disc technology has a powerful suction power against the dead cells. It also promotes cell growth for clean skin and perfect skin appearance.
When dead skin cells are removed, a radiant, clear, and healthy complexion can be produced.
Sale
Also Check: Microderm Glo vs Microderm Mini Comparison Guide
Microderm MD Vs PMD: Which One Should I Buy?
For newbies, go for the Microderm MD. It will give you effective microdermabrasion results. Because of its guided feature through auto mode.
The device is very beginner-friendly because of its settings and LCD screen. The downside is, that it is not as portable as the PMD.
Check out this cool video of the PMD review.
If you're experienced with the microdermabrasion kits go for the PMD.
PMD is advantageous because it is handy. But it could be intimidating if you're a beginner to the treatment.
FAQs
Is PMD microdermabrasion a diamond tip?
No. Instead of diamond tips, PMD uses aluminum oxide crystals to do microdermabrasion.
How often can I use Microderm MD?
It's advisable to start with weekly treatments for the first three weeks. Then you can follow up with monthly maintenance treatments.
Conclusion
So, PMD vs. Microderm MD, which device is better for you? It depends on your needs and what you're looking to achieve.
Both devices offer great results when used correctly, so it really comes down to personal preference in the end.
Have you tried microdermabrasion before? If not, which of these devices would you like to try first? Let us know in the comment section.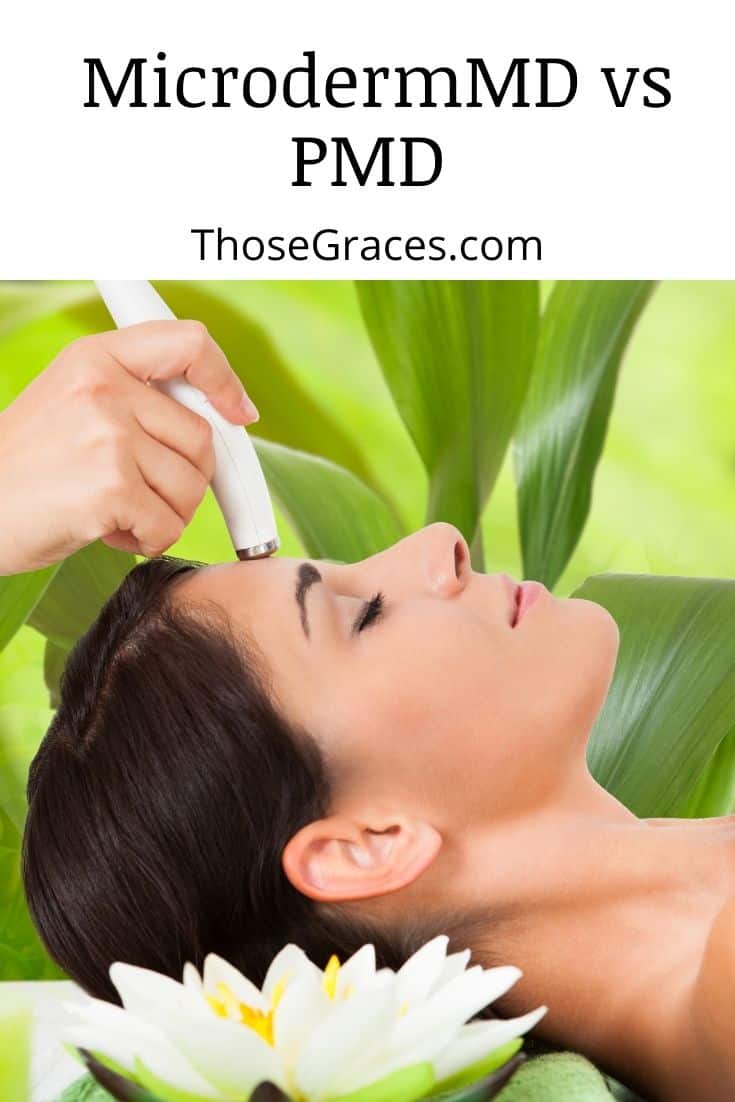 Do you prefer MicrodermMD or PMD machines? Let us know below!
Resources
1. Microdermabrasion. American Society of Plastic Surgeons. https://www.plasticsurgery.org/cosmetic-procedures/microdermabrasion
2. Microdermabrasion: Procedure, Side Effects, and Cost. Healthline. Published 2018. https://www.healthline.com/health/microdermabrasion