"Why does my hair grow out and not down?" If you have curly hair like me, you have probably asked yourself this question numerous times!
Trust me, and I've been there. After extensive research and experience, I've found foolproof ways to ensure my hair stays down and my curl pattern stays intact. Ready to dive in? Let's go!
Why Does My Natural Hair Grow Out Instead Of Down?
If you have naturally curly hair, you have probably noticed that the hair grows out, not down.
Even though all human hair fibers generally have the same basic structure, curly hair follicles have an asymmetry, giving them the coiled formation. (1)
Curly hair follicles are S-shaped and always grow back curvy, even after you've had chemical bonding done. The primary genetic structure of your hair shaft cannot be changed.
This is why your hair grows outwards, not down. And it can be pretty exhausting, so you may need the help of a best-rated hair straightener to keep it down.
The next section discusses how to make curly hair grow down instead of out.
How To Make Curly Hair Grow Down Instead Of Out?
"Why does my natural hair grow out instead of down?" Surprisingly, you are not alone in asking this question.
Curly hair is dominant, meaning many people will likely have spiral coils or loose waves depending on their genetics. (2)
Depending on your curl pattern and hair growth cycle, the growth and length of your hair are different for different people.
For some, simply going through our straightening thick hair tips may be enough to tame their unruly hair. And for others, how to make curly hair go down? Continue reading!
1. Get a Good Haircut:
You want as much weight and length in your hair as possible to weigh the hair down and keep it down. Your hair needs a few layers to ensure it isn't too weighed down.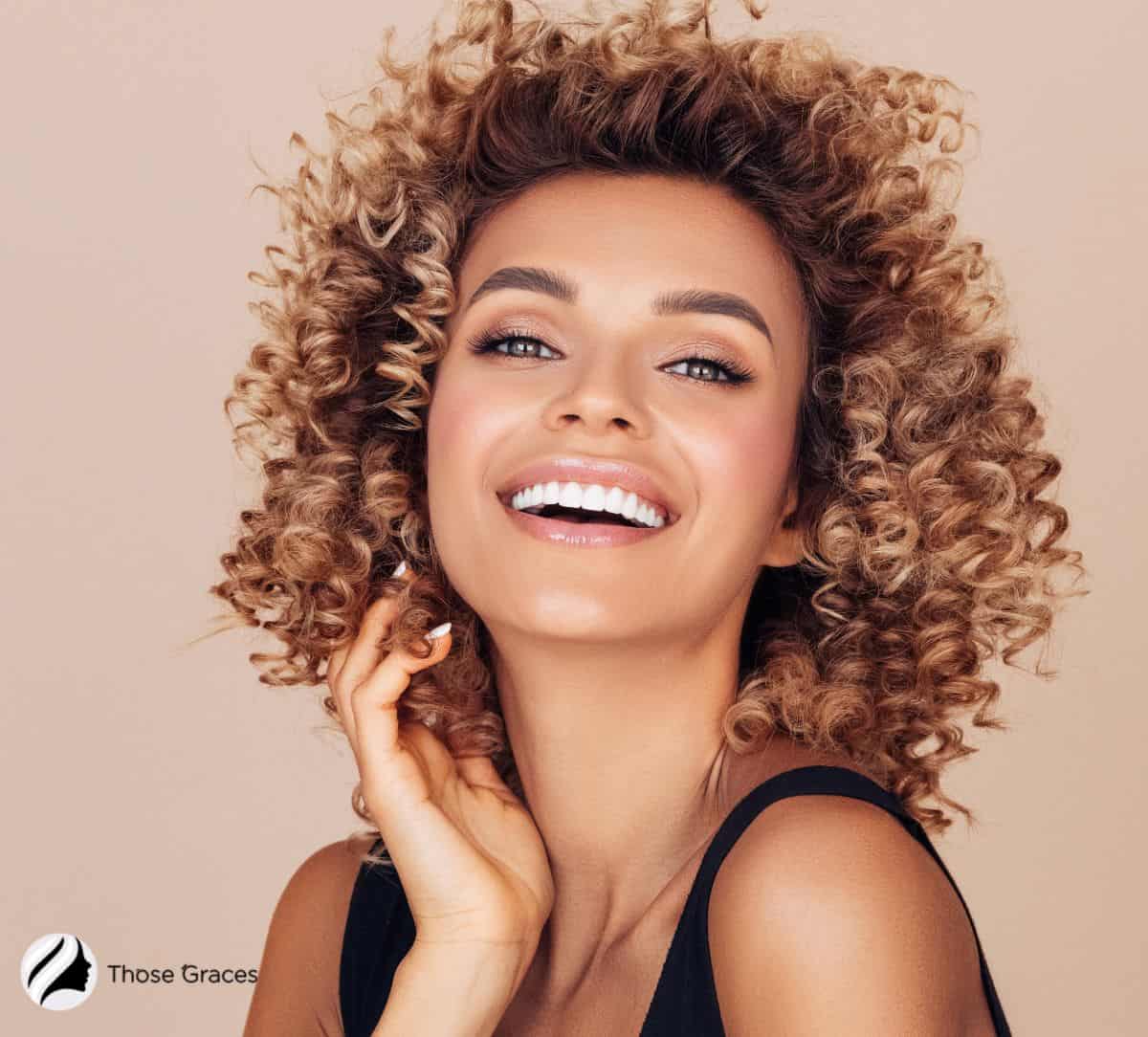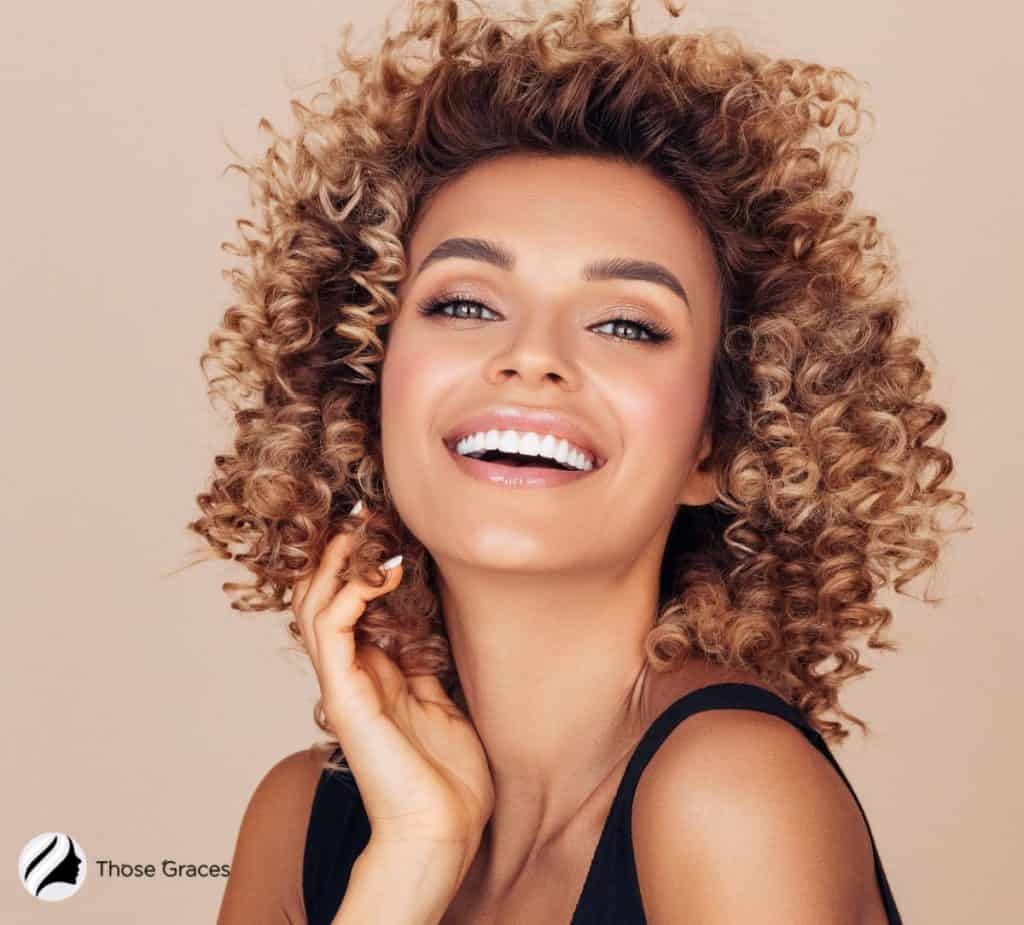 Just because a haircut works on one person doesn't mean it'll work on you, too, and keeps your hair healthy.
You need an experienced hairstylist to work their custom hair magic on you.
Ona Diaz-Santin, a celebrity hairstylist, says,
"I give props to the 'curly hair salons,' but I don't believe that there is one single cut or one single product that works for everyone—you have to get to know your hair and what it needs. And your stylist should, too." (3)
However, she recommends the 'sliding technique,' which adds layers to the hair and removes any bulk. In doing so, the curl patterns are styled better, and the hair stays down.
2. Style Your Wet Hair:
"Why does my hair grow out and not down?"
Well, when it comes to weighing down the hair, it is usually better to do it with wet hair instead of dry. Defining curls is more accessible when the hair is soaking wet.
Anthony Dickey, a hair stylist, says,
"When you're washing your hair, you're using the conditioner to help texturize the hair to bring out the curl pattern — that's when you get the most definition." (4)
Dickey recommends adding styling products to the hair while it is wet to get your hair to take its natural form easier.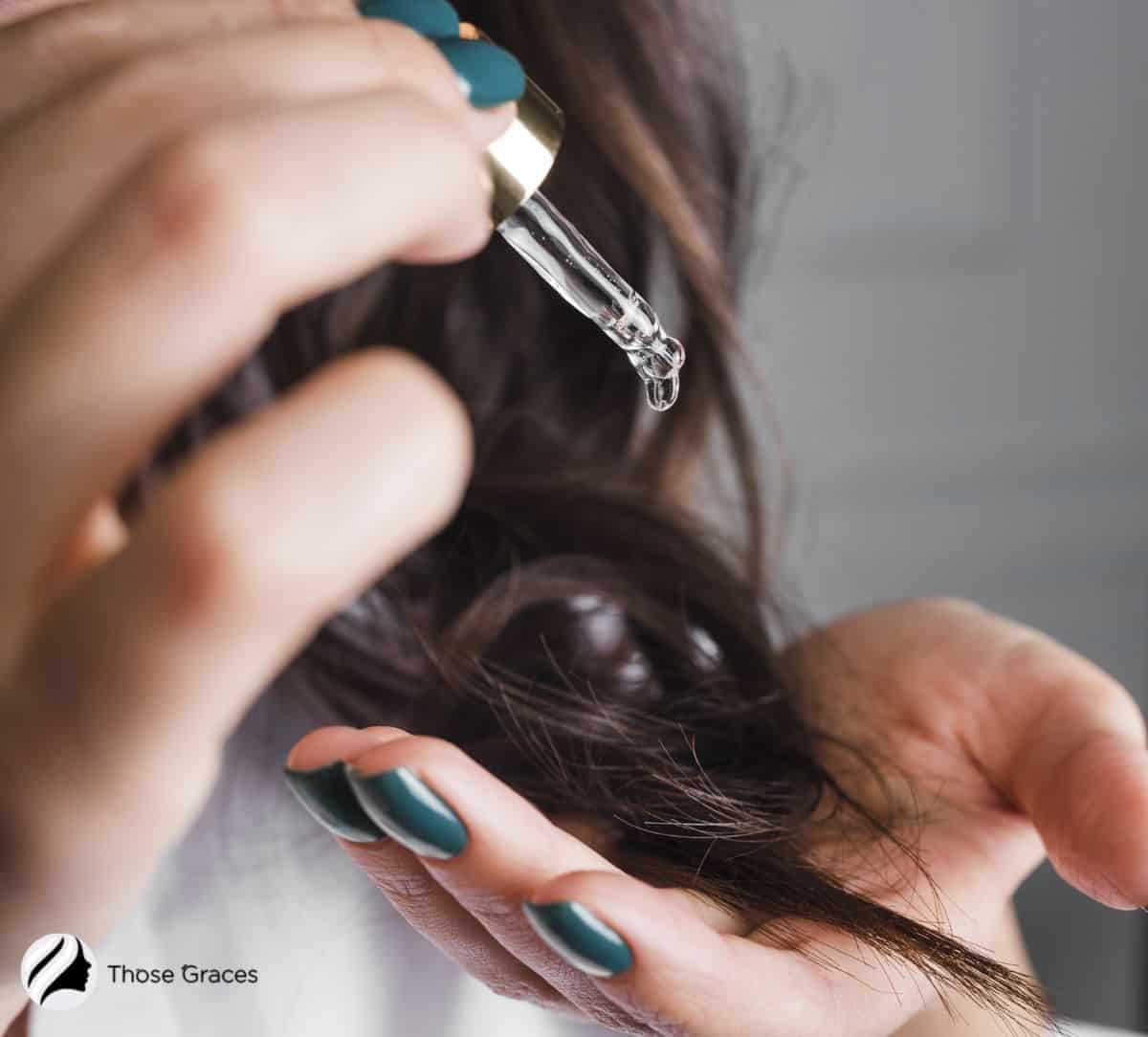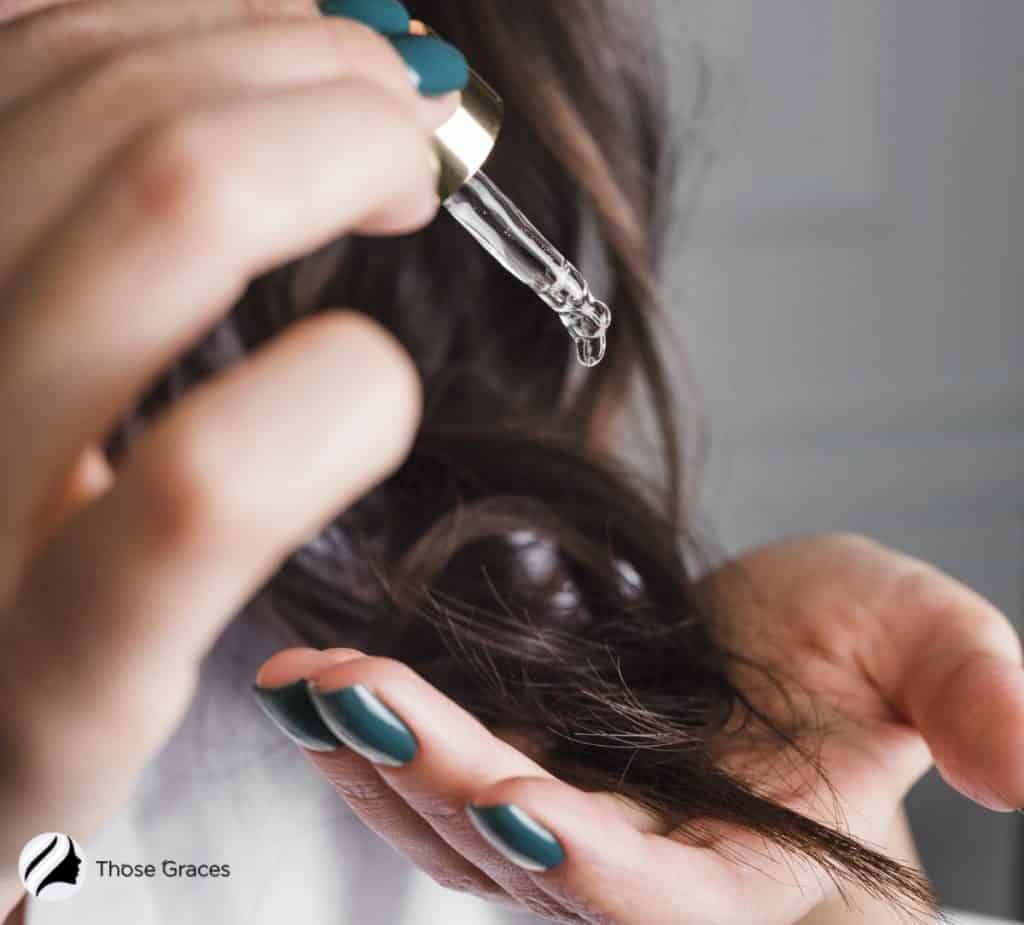 Styling wet hair also means your hair can be weighed down and kept down all day or until your next wash.
3. Don't Skip Including Shampoo in Your Wash:
In the curly hair community, most users swear by co-washing. Simply put, people only wash their hair with conditioner and forego the shampoo altogether.
But this may not be such a good idea.
Our scalp gets dirty over time and must be washed off and cleaned with the right products to remove buildup.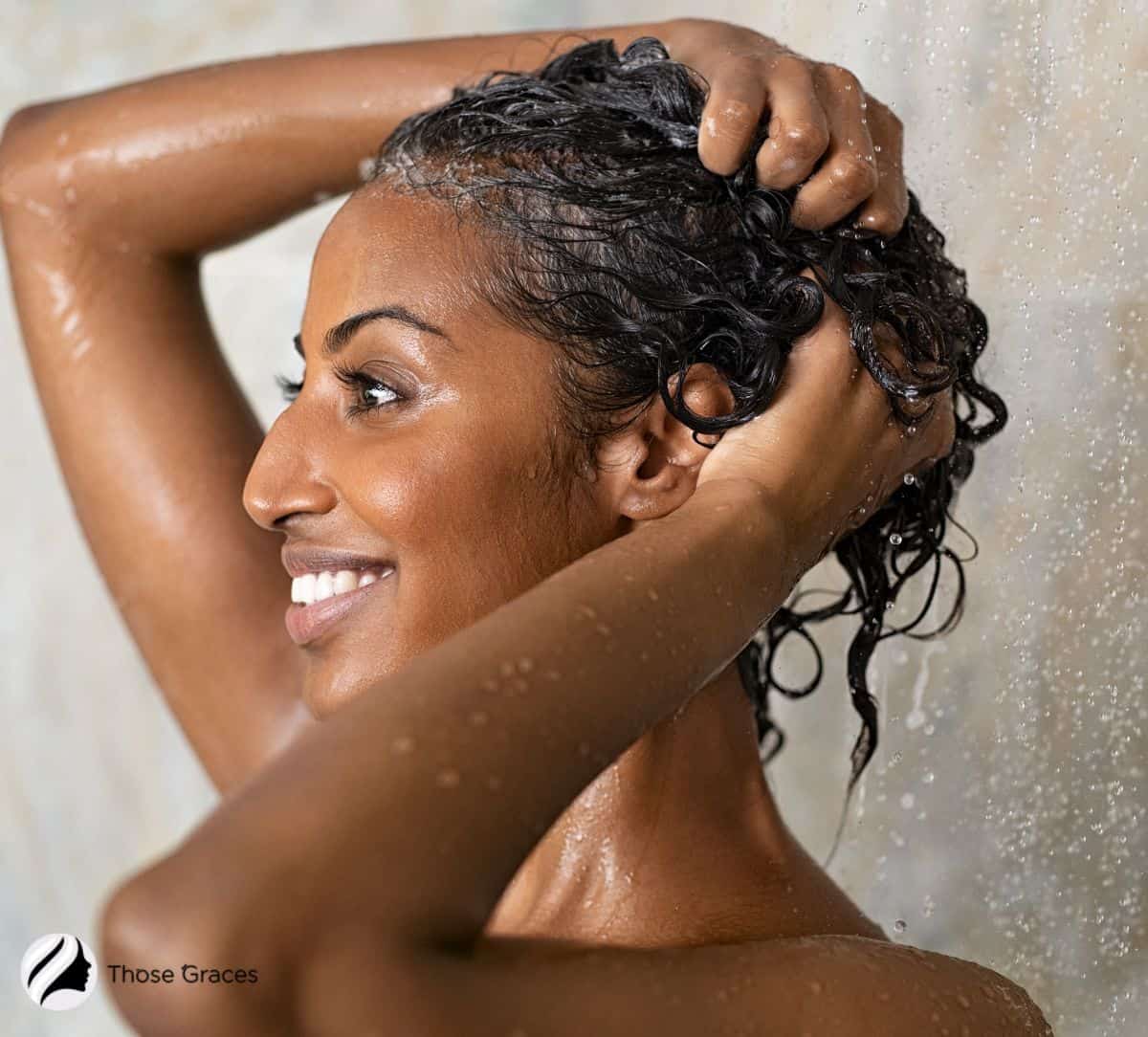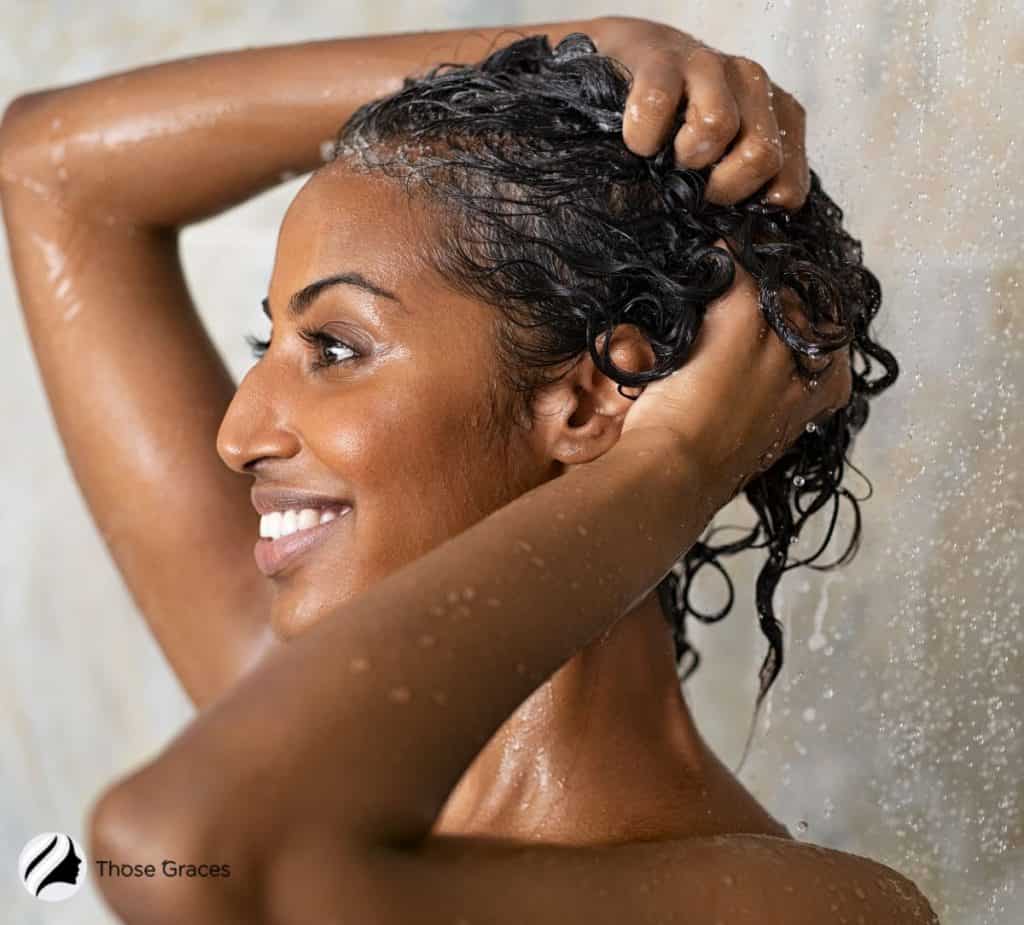 This is especially true if you're using several hair products on your hair. You cannot only rely on washing your hair with a conditioner to remove all that debris from your scalp.
Faye Whiteman, hairstylist, and Amika lead pro educator says,
"If you are a heavy product user, be sure to have a clarifying shampoo on hand to bust that buildup." (5)
Shampooing your hair at least a few times a month is best to keep your scalp and hair healthy.
4. Use a Diffuser to Dry the Hair:
Using a hair dryer diffuser helps accentuate your natural curls while eliminating all frizz. It also helps control how your hair dries instead of letting it air dry.
A celebrity hairstylist, Chris Appleton, says,
"I use a diffuser because this gives the curls a nice controlled look. My tip for using a diffuser is to use it on full heat but a low blow — if you use a high blow, you will create frizz."
After shampooing and conditioning your hair, use a microfiber towel to make sure your hair isn't soaking wet.
It's best not to use a regular towel because it can cause static strands of hair and make it frizzy.
I prefer using an old cotton T-shirt because removing the water and ensuring I don't have frizzy hair is easy.
During this stage, you may even straighten out your hair. I wrote a whole article on how to make your hair straight naturally if straight hair is your preference.
5. Purchase the Appropriate Products:
You will need a plethora of curly hair products to maintain your mane. You cannot just use whatever you wish and expect your curls to look good. Now that's just a given with curly hair.
If you want them to stay well-tamed, you must let go of bad habits and build a good hair care routine.
Curly hair needs a lot of moisture, and using a deep moisturizing hair mask like the Amika Soulfood Nourishing Mask can do wonders for your curls. It helps maintain moisture and keeps your curls looking springy.
Chris Appleton, a hairstylist, says,
"Keeping frizz to a minimum depends greatly on the defrizzing product you use."
He recommends Kerastase Discipline Oleo-Relax Advanced Control-in-Motion oil to tame frizz while using the hair dryer. I love a leave-in-conditioner to keep my hair hydrated and frizz-free.
Lately, I have loved Carol's Daughter Black Vanilla's leave-in-conditioner. It smells amazing! And it keeps my curls looking shiny all day long.
Sometimes, I skip the dryer and let my hair air dry using a curl-defining cream.
I love the Curl Defining Cream by Moroccanoil, which keeps my curl pattern in shape. I take a dollop and twist my hair as its air dries for beautiful curls!
So if you have been asking, "why does my hair grow out instead of down?", using these products can help keep your hair down.
6. Don't Let Your Hair Be a Stressful Event:
The final tip, and the most important one, is to stop stressing over your hair.
We all have good hair days and bad hair days. That's just the way the world works. And stressing over something you can't quite control is not the way to go.
Some days your curls will look like they came out of a Taylor Swift music video (think Fearless and Speak Now era,) and some days, it will look, well, really bad!
On the good days, make sure to love your hair. And on the bad days, scrunch up your hair into a pony or a bun and enjoy the rest of the day.
I love tying a scarf to my hair on bad days. This hides my hair and adds some fun color to my overall style.
Here is my favorite video on different ways to add a hair scarf:
FAQs
How Often Should You Trim Your Hair When Growing It Out?
It is best to get regular trims every three months for hair growth. You can cut about a quarter to half an inch for best results.
How Do I Get My Hair To Stick Down?
Hot styling tools such as a straightener are the best way to get your hair to stick down. Other methods include combing wet hair with a wide-toothed comb and styling cream.
What Is Awkward Stage Hair?
The awkward phase of hair usually begins when you have short hair but want to grow it. Usually, you have messy and unruly hair during the awkward length hair phase.
What Happens If You Don't Cut Your Hair For 6 Months?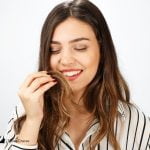 If you don't trim your hair often, you will experience breakage and brittle hair. Cutting your hair 1-2 inches every three months is best to promote healthy hair growth.
Conclusion
Now you know why you have outward hair growth. All of us are blessed with different hair types and textures.
Learning how to do a good hair care routine allows you to have fuller hair and reduces the possibility of hair breakage. If you have any other tips, leave them in the comments.
I'll see you in the following article – stay beautiful.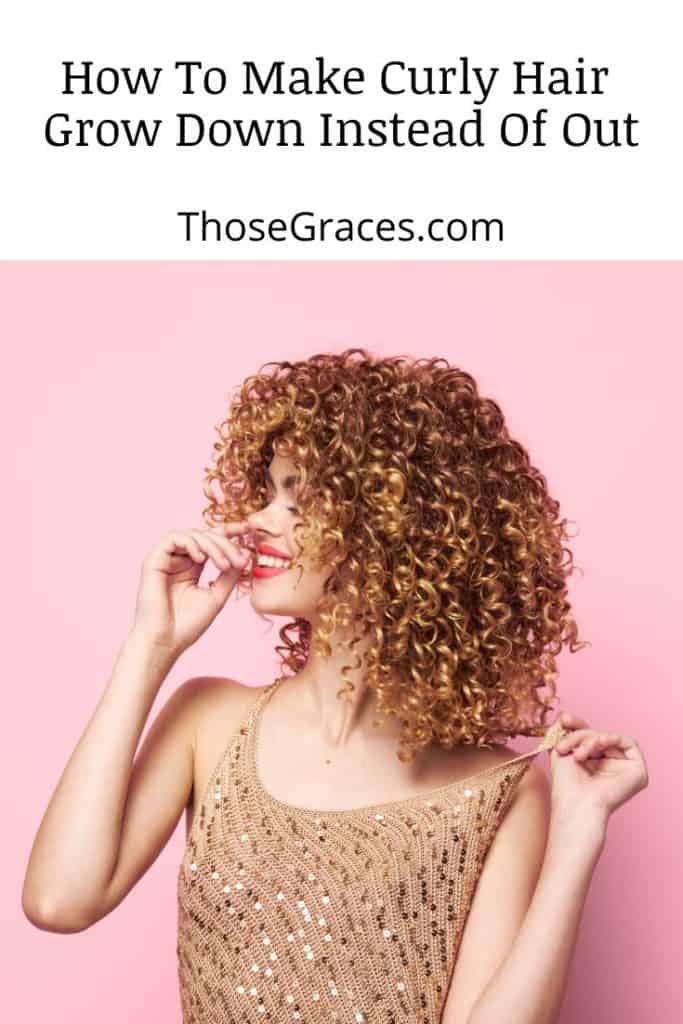 Do you have more tips? Please share with me in the comments below!
Resources:
1. Westgate GE, Ginger RS, Green MR. The biology and genetics of curly hair. Experimental Dermatology. 2017;26:483–90.
2. MacDonald J. Why Do Some People Have Curly Hair and Others Straight? [Internet]. JSTOR Daily. 2018. Available from: https://daily.jstor.org/why-do-some-people-have-curly-hair-and-others-straight/
3. These Curly Hair Tips Will Change Your Life [Internet]. Oprah Daily. 2019. Available from: https://www.oprahdaily.com/beauty/hair/a28497786/curly-hair-tips/
4. Nast C. The 5 Best Curly Hair Tricks I've Learned From Stylists [Internet]. Allure. 2015 [cited 2022 Jul 11]. Available from: https://www.allure.com/gallery/curly-hairstyling-tricks
5. Avoid These 10 Co-Wash Mistakes for the Healthiest Hair [Internet]. Byrdie. [cited 2022 Jul 11]. Available from: https://www.byrdie.com/co-wash-mistakes-to-avoid-for-the-healthiest-hair-400127