If you're wondering, "How do Koreans apply foundation?" then stick around!
Gone are the days of layers and layers of foundation and a caked-up face; the no-makeup makeup is here to stay, thanks to our friends in South Korea who've uncovered the fountain of eternal youth.
Transparent makeup and perfect skin is all the rave as women worldwide ditch their old habits to look younger and more radiant!
But how do they get that look? Read on to find out!
READ MORE: How to Choose a Makeup Primer
The Korean Foundation Hack That Will Change Your Life
Glass skin or porcelain skin is the dream! All of our beloved K-pop and K-drama idols sport radiant skin that looks flawless and shiny.
Not to mention, younger! Thanks to our friends in Korea who shared their beauty secrets with the world, such a look is easily achievable.
Here are some foundation hacks for those of you on a noble quest to achieve that oh-so-satisfying dewy look.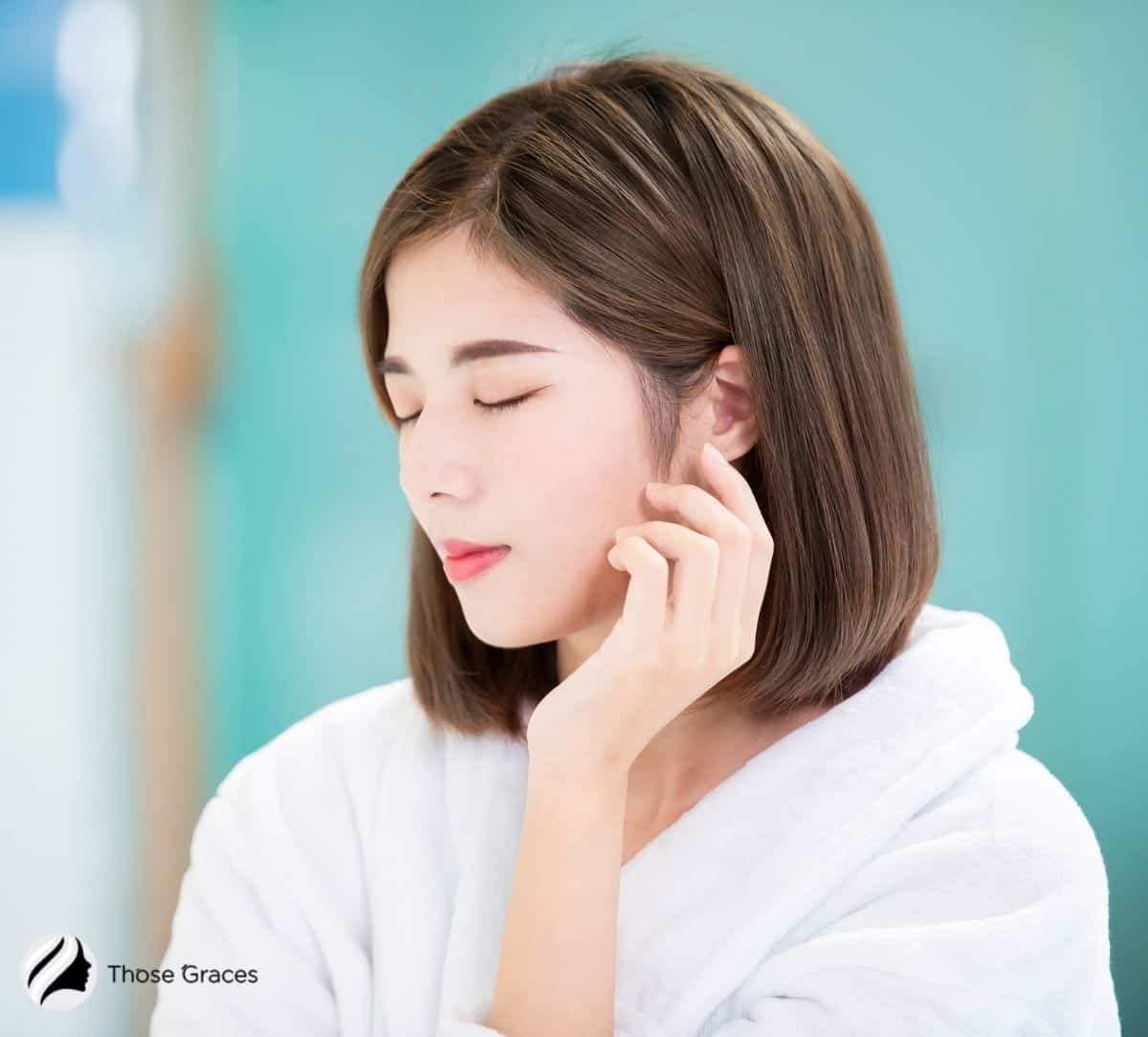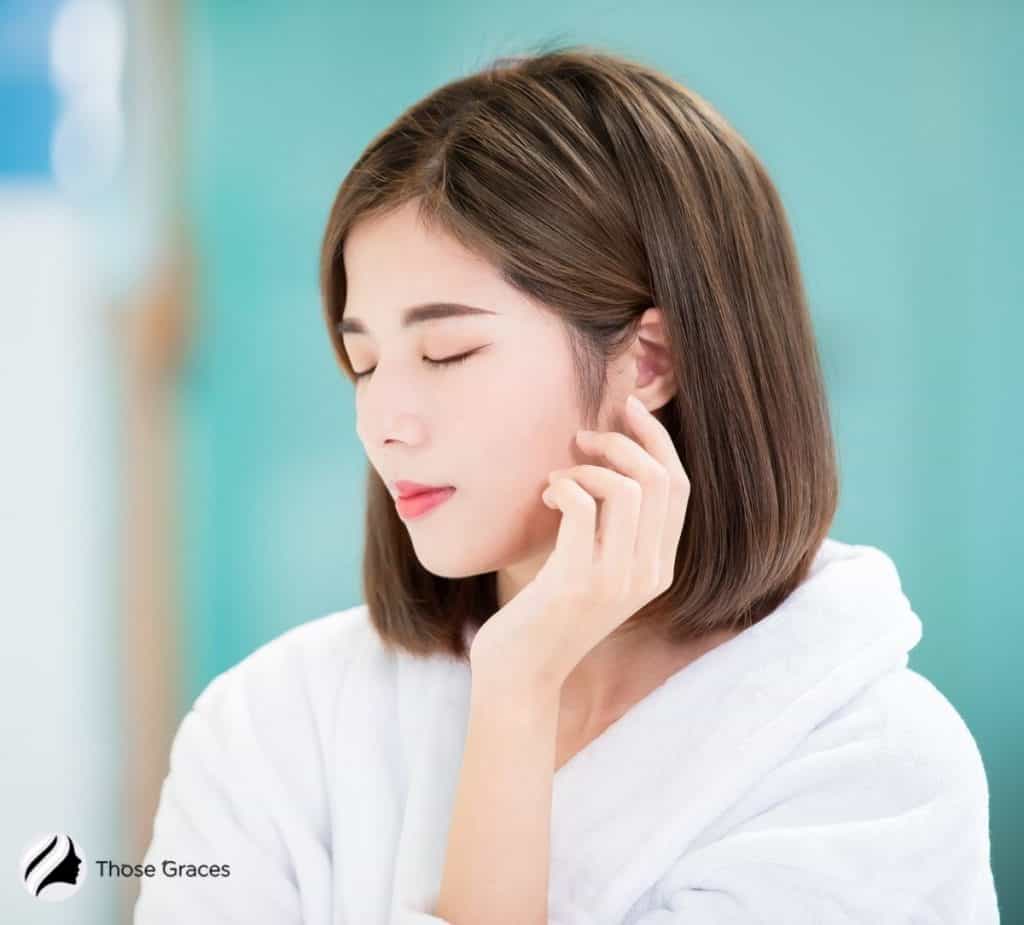 Less is More
Achieving a glass-skin base is a beauty revolution in itself, which swears by minimalism. Korean makeup tutorial teaches women to apply a thin layer of foundation to their skin.
Instead of a foundation brush, Asian women prefer to use sponges as they are easier to build a dewy look with.
If your skin needs more coverage, it's best to go for two layers instead of trying to pack it all up in one.
It's All in the Skin, Baby!
What are the Korean women doing differently, you ask?
Well.. for starters, it's their strong foundation, and by the foundation, we mean both the makeup product and the pillar upon which their base makeup is built: skincare.
A smooth canvas for makeup is only possible when you show your skin some love.
Every beauty expert advises using an oil cleanser, followed by an antioxidant-packed eye cream and night cream before sleeping.
A more extensive 10-step skincare routine exists for those of you who have a lot of energy up your sleeve and want to go the extra mile. Hey, we're all aboard, too!
CHECK: The Best Korean Vitamin C Serum for Hyperpigmentation
Color-Correcting Concealer is 'Yeobo'!
Every one of us has some annoying skin issues that we wish to hide behind our thick layers of makeup, which is against Korean beauty standards!
Like zits that show up every time our body goes through a little hormonal change. (Rolls eyes)
Korean women use CC creams to hide mild imperfections such as acne scars, discoloration, and dark circles before applying the base layer.
Once the CC creams have worked their magic, it is easier to let go of the urge to use too much foundation to hide those pesky little skin issues that keep popping up.
Guide to Choosing the Right Korean Foundation
Korean beauty brands have a lot to offer, no matter what skin tone you have. K-beauty foundations are now making considerable strides in inclusivity and have many products for our dark-skinned divas out there.
Cushion foundations are K-beauty fortes! For those who are unaware of what a cushion foundation is (which is rare, but we'll say it anyway), it's a three-in-one product offering skincare, suncare, and coverage.
The rave of cushion foundations is so massive that the Iope Air Cushion Compact is sold every 30 seconds!
If the Iope is too expensive, there are several affordable options, such as the Missha M Magic Cushion.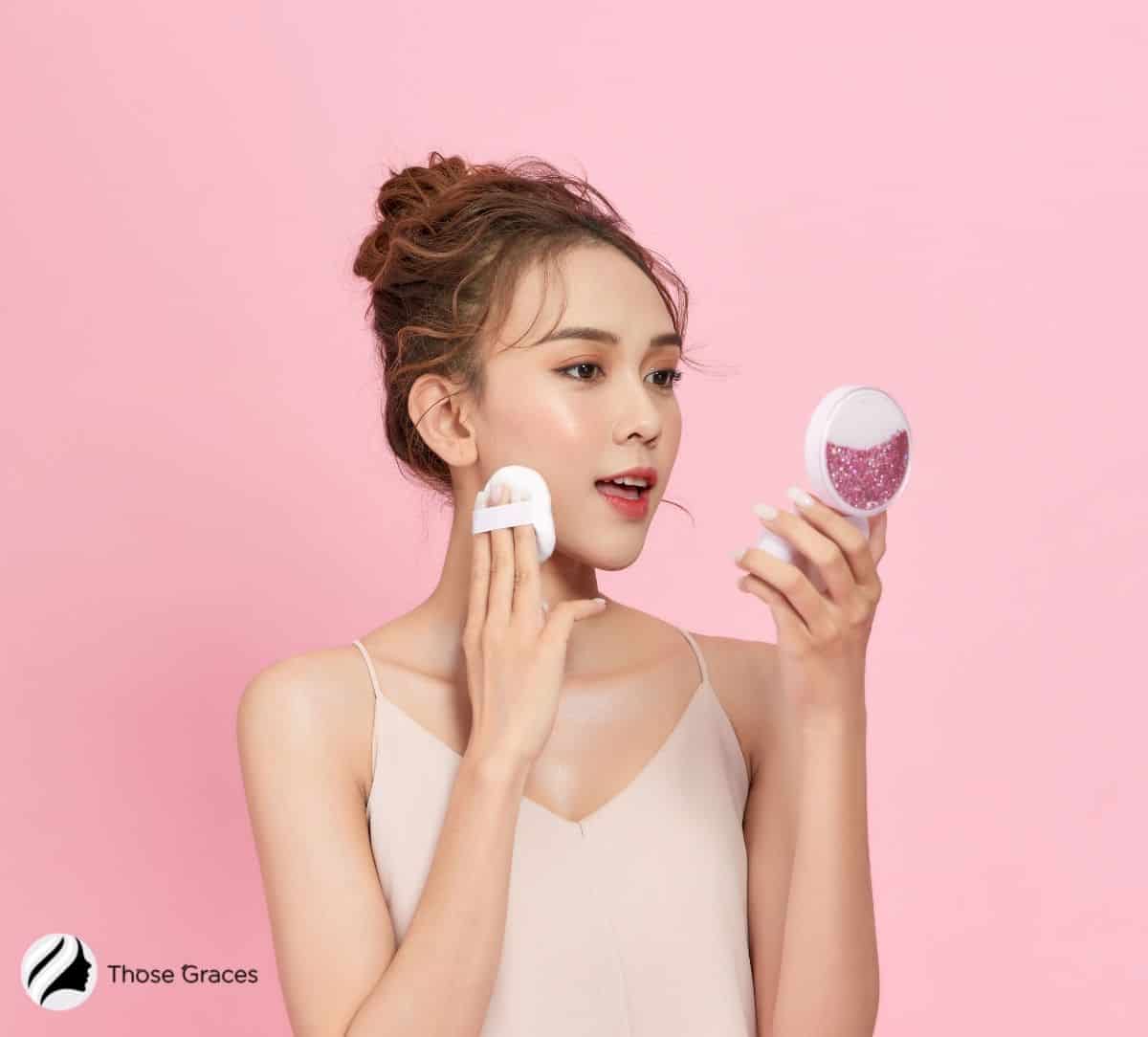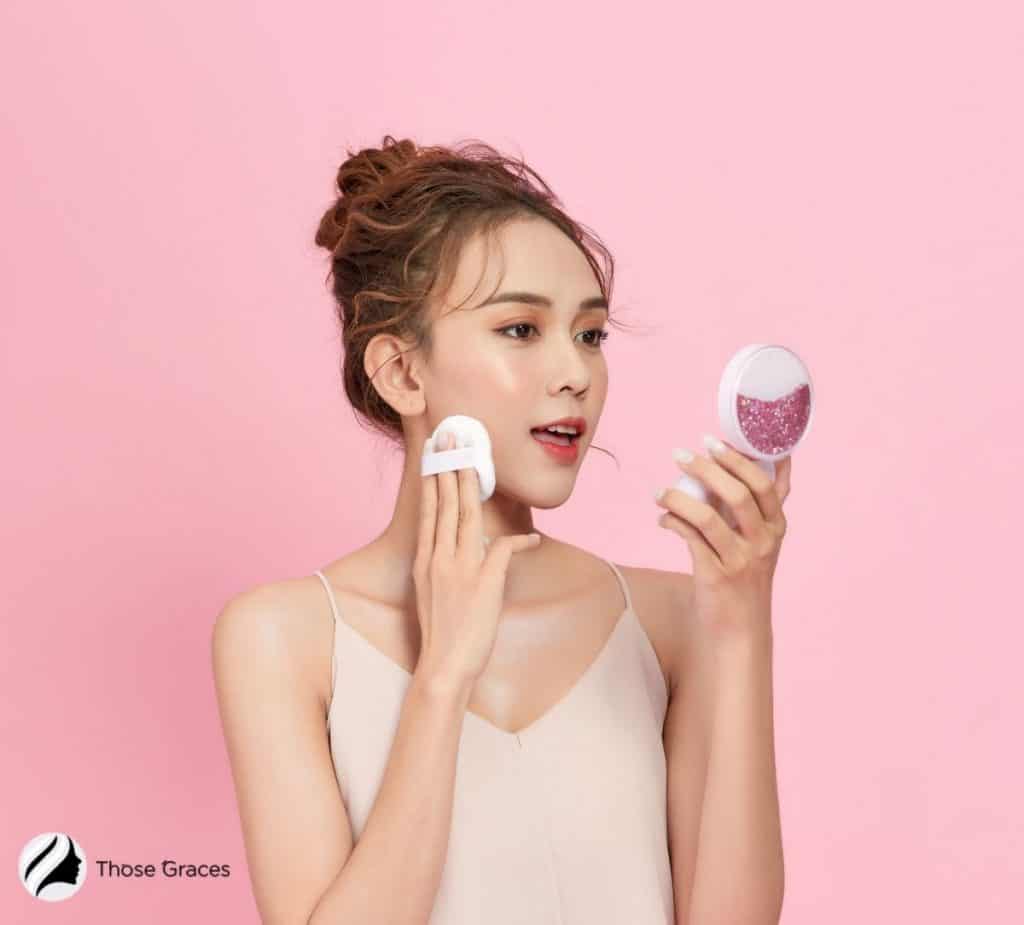 If you're more of a liquid foundation lover, there are several options too.
Some top-rated K-beauty brands such as Etude House and Touch in SOL do liquid foundations that offer light to medium coverage for skin that radiates and glows. Like the stars that you are!

Still unsure what to pick? Check our pick for the best Korean foundation for dry skin!

Pro Tips from Korean Makeup Artists
Getting flawless-finish base makeup is an art in itself and must be treated as such.
All hail the pro makeup artists in Korea who helped shine the light on our dull, cakey, and matte skin.
Here are some tried-and-tested makeup techniques that they recommend for base makeup that you won't want to take off while you sleep. (But you must! Just saying)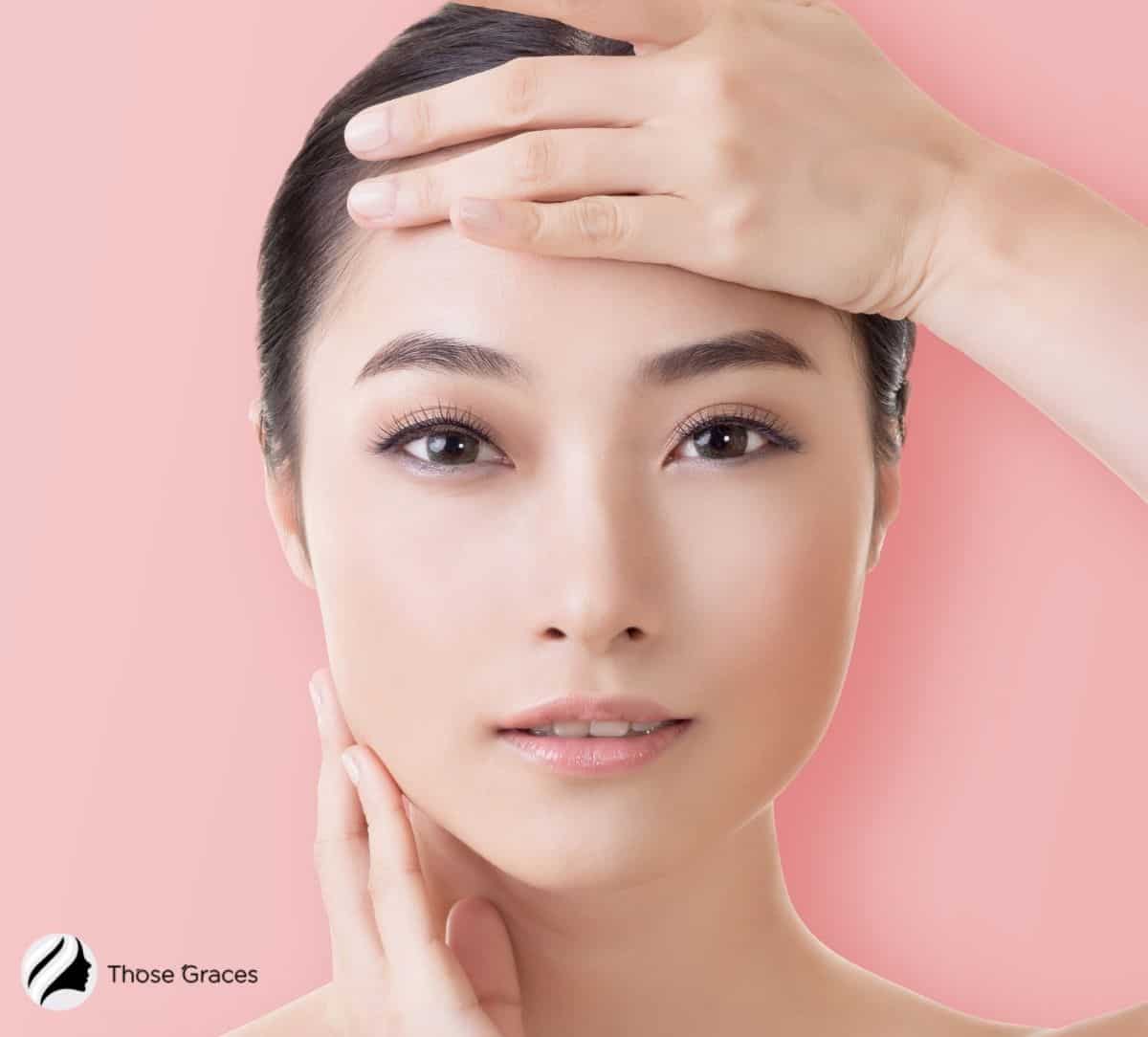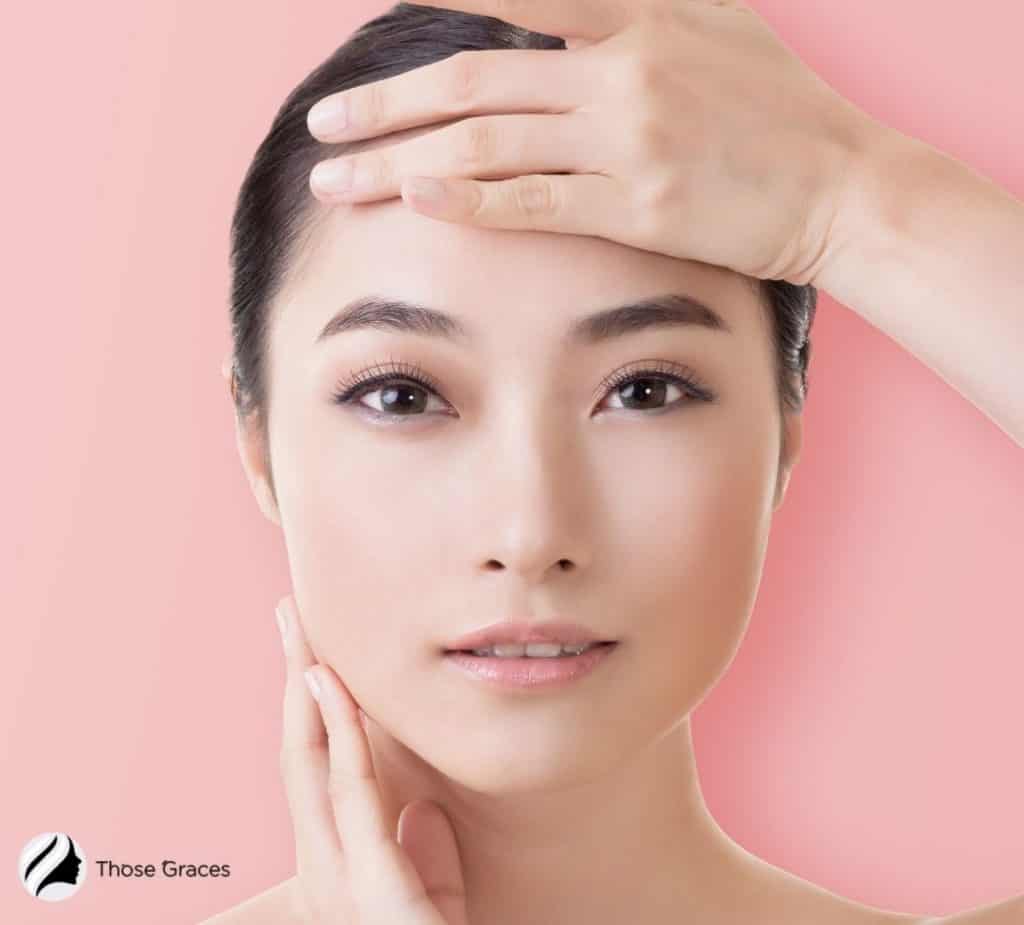 Moisturize!

When it comes to moisturizing, the Koreans go all out.
Before applying a base layer of foundation to the skin, women make sure that their canvas is prepped with ultra-hydrating moisturizers.
And applying moisturizers is not only for our dry-skinned beauties but even for those with an oily skin texture.
With a plethora of beauty brands catering to that group, you need not worry about finding one that suits your skin.

Ditch the powders for cream

Using powder blushes can dampen the end goal of achieving dewy, almost-moist-looking skin.
To ensure this doesn't happen, makeup artists recommend the use of cream blushes.
The 'fruit juice makeup' technique is quite famous among K-beauty enthusiasts, which is to apply fruit-colored shades such as watermelon or peach directly on the apples of the cheeks.
Whether you're a beginner in K-beauty practices or already own too many Korean products than you probably will ever use (We are totally guilty of this, too!), mastering the glass-skin technique is a must.
Not only will your face come off looking more radiant than ever, but you will also look way younger than your actual age.
Now, if that isn't incentive enough, we don't know what is! With a little practice (and a lot of skincare), you too can become the poster-woman for flawless skin!
Looking for the best mineral foundation? Check out our article for reviews and recommendations!
FAQs
How do Koreans do natural makeup?
The key is minimalism. Korean women swear by a light layer of all makeup products to avoid a heavily caked-up face. Makeup enthusiasts only apply only a few selected Korean products that help enhance their features rather than change them.
How do K-pop idols apply foundation?
Every single K-pop idol flaunts a porcelain-smooth glass skin that is the epitome of Korean beauty standards. It can be achieved by prepping the skin with a dewy primer and using cushion foundations lightly all over the face.
What do you need for Korean makeup?
Some essential Korean products to help with your basic makeup are a liquid foundation, beauty sponge, brow powder, a bit of concealer, and some loose powder. You can finish off the look with a bit of lip stain applied with a lip brush.

Resources:
Instagram, Author's, and Author's Twitter. n.d. "I Went to Seoul and Learned 8 Makeup Secrets Korean Women Use to Look Younger." Byrdie. Accessed June 9, 2021. https://www.byrdie.com/korean-makeup-look-younger.
"Korean Makeup Artist Pony Shares Her Tips on Makeup, Skincare and Beauty Techniques." n.d. BURO. Accessed June 9, 2021. https://www.buro247.my/beauty/insiders/korean-beauty-pro-makeup-tips.html.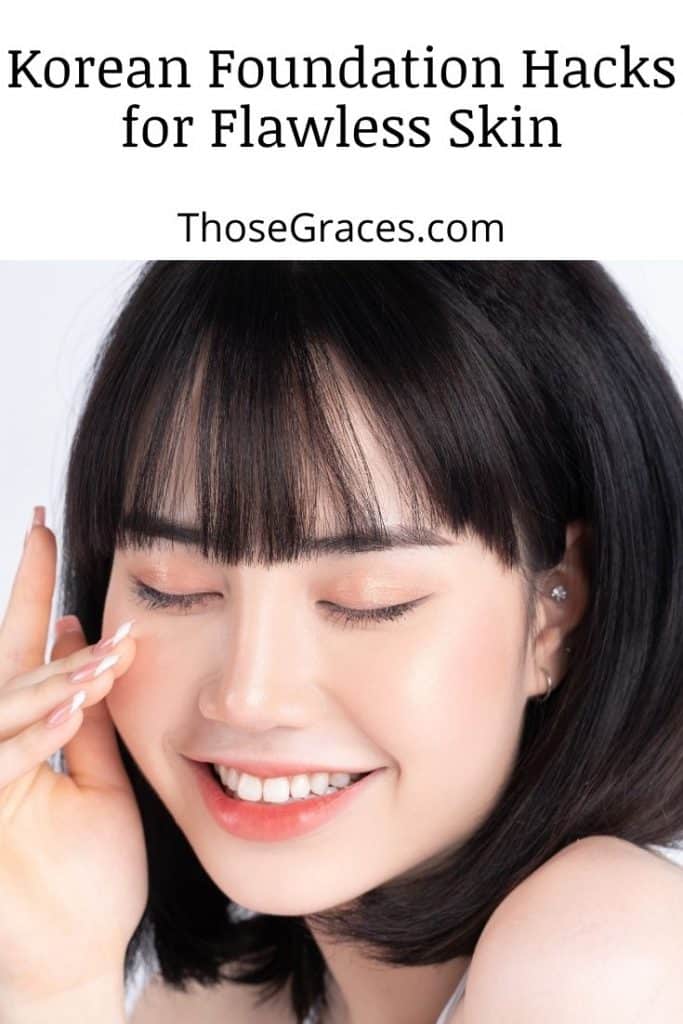 What are your thoughts on how do Koreans apply foundation? Share with us!