Looking for the best mineral foundation?
After hours and hours of in-depth research, I break down a mix of the best liquid and powder mineral foundations to suit different needs.
Whether you're on a budget, looking for luxury, need a great shade match, or are concerned about keeping your skin clear – I've got an option for you!
Just keep reading to find the best mineral foundation for you.
This post contains affiliate links. We earn a commission if you make a purchase after clicking on our links.
Key Takeaways
Mineral foundations are made with natural ingredients, making them suitable for sensitive skin.
They provide a lightweight and natural-looking coverage, allowing the skin to breathe and avoid clogging pores.
Mineral foundations have a higher SPF than traditional foundations, providing additional sun protection for the skin.
They are long-lasting and do not require frequent touch-ups throughout the day.
When selecting a mineral foundation, choosing the right shade and texture that works best for your skin type is important.
Don't have time? Check this comparison table of our top faves!
Preview
Best Luxury
Best Budget
Top Benefit
Works best for large pores
Best Luxury
Preview
Best Budget
Preview
Top Benefit
Works best for large pores
A Brief Overview of Mineral Makeup and Its Growing Popularity
Mineral foundation is a popular cosmetic product that has been around for many years. It was introduced in the 1970s as an alternative to cream and traditional liquid foundations. (1)
Kirsten Nunez, Health Journalist for Healthline, writes this about mineral foundation: "Generally, it relies on minerals instead of synthetic ingredients for its intended purpose." (2).
The goal was to create a more natural finish that would be better for the skin and provide better coverage.
Mineral foundation started with applying the powder to the skin using circular motions to spread it evenly.
This technique helped to give the skin a natural finish, as well as provide better coverage.
Over time, mineral foundations became increasingly popular, and more cosmetic companies created their own versions.
Today, many different brands and formulations of mineral foundations are available on the market, each with its unique benefits.
No products found.
| Pros | Cons |
| --- | --- |
| Great shade range | Because it's buildable, you use more product |
| Easy to pick the right color | Not ideal for super oily skin |
| Buildable coverage | |
| Non-comedogenic & non-acnegenic | |
| 90% vitamins and minerals | |
| Long-wearing | |
Kind to skin with 29 different shades to choose from.
No products found.
Probably the most popular mineral makeup brand on the market, Bare Minerals powder foundation delivers on the shade ranges. There's a color available to match almost every shade of skin.
Bare Minerals comprises 90% vitamins and minerals for a healthy complexion and shine control. It provides a matte finish without caking up on the skin.
This powder foundation glides on smoothly, and the silky texture is buildable for customizable coverage.
It's a weightless, breathable formula to let your skin breathe while providing coverage. It's hypoallergenic, noncomedogenic, and non-acnegenic, so it won't clog your pores or flare up breakouts.
Bare Minerals claim it stays on for a full 12-hour wear. However, this clinical study was conducted on just 32 women.
No products found.
Customers are highly impressed overall, with great reviews on average.
Reviews say they like the lightweight feel and that it's easy to achieve full coverage with the buildable formula. However, some customers wish they didn't have to build it up because it means they use up more product.
One review said she loved that it keeps her shine under control without irritating her sensitive skin. However, a few with very oily skin said it would probably be better for those with drier skin.
Unlike many others on the list, customers find it pretty easy to get their color matched based on the photo.
If you like to play things safe and stick with a well-known mineral foundation brand with a great range of shades, the Bare Minerals powder formula is a good option.
It's lightweight, doesn't block pores or cause flare-ups, and is buildable up to full coverage.
However, some wish you didn't have to build it up as it uses a different product, and it appears to work better for dry skin than super oily skin.
No products found.
Looking for full coverage Korean foundation or curious about the foundation used by Kpop idols? Check out our articles on the 'best Korean foundation full coverage' and 'what foundation do Kpop idols use' for expert recommendations and insights.
| Pros | Cons |
| --- | --- |
| SPF 50 | Pricey |
| Just four all-natural ingredients (chemical free) | Doesn't work for a small number |
| Buildable coverage | |
| Hypoallergenic (doesn't clog pores) | |
| Ideal for acne, rosacea, melasma, and sensitive skin | |
A high-quality, kind-to-skin mineral foundation with added skincare benefits
A skincare in mineral form, this foundation is chemical-free and made up of four natural minerals that help balance the moisture content in your skin.
Micronized Titanium Dioxide (a non-chemical UVA & UVB SPF 50, Bismuth Oxychloride (an anti-inflammatory), Zinc Oxide (an anti-inflammatory), and Iron Oxide (provides pigment).
The formula improves fine wrinkles, hyperpigmentation, and roughness – it nurtures your skin throughout the day while providing lightweight, buildable coverage.
La Bella Donna is 99% allergy free: the minerals are inorganic and cannot conduct bacteria – great for sensitive skin. It's hypoallergenic and works well for those with acne, rosacea, or melasma.
It's pigmented but lightweight for buildable, long-lasting coverage. Ideal for any age or skin type. It has light-reflecting capabilities to minimize fine lines and wrinkles – great for aging skin.
Overall, customers like this foundation, with high-average reviews online.
Many customers say it's their favorite foundation of all time.
Reviews like that you only need a small amount of product. It covers well but doesn't look unnatural and it feels lightweight on the skin.
Some say it's better than Bare Minerals – it's more finely milled and isn't shimmery like Bare Minerals is in the sun.
Another said Bare Minerals was terrible for her skin, and her spa recommended La Bella Donna.
However, a couple of reviews said they preferred Bare Minerals.
A few with dry skin say it works well, but it tends to work better for those with oiler skin. A minority said it didn't work well on their skin.
This is a good option if you can afford to invest a bit more money in a high-quality mineral foundation.
It has SPF 50 protection, is made from high-quality natural ingredients, and provides buildable coverage.
However, it is pricey, works best for oilier skin, and doesn't work well for many customers.
La Bella Donna Loose Mineral Foundation SPF 50 | 10g - Caterina
ALL NATURALE LOOSE MINERAL MAKEUP FOUNDATION CHEMICAL FREE: Loose minerals provide superior coverage and staying power. It does not clog the pores. It corrects all skin challenges including (acne, rosacea, mylasma, and reactive/sensitive prone skin) while nourishing, healing and protecting the skin from UVA and UVB rays. It is for every age and skin type. This product is comprised using only four natural ingredients that work synergistically to balance the moisture content in the skin.
SPF 50 TRANSLUCENT SUN PROTECTION: Naturale non chemical sun protection (full spectrum sun protection SPF 50) highly pigmented-superior coverage, lasts all day, lightweight feel on skin, light refractive quality that immediately reduces appearance of fine lines and wrinkles. It is skincare in a mineral form.
99 % ALLERGY FREE: Loose minerals are INORGANIC and cannot conduct BACTERIA. Excellent for sensitive skin, freshly exfoliated skin, acne prone skin and for post op laser/cosmetic surgery patients.
COVERS, CORRECTS, BEAUTIFIES AND PROTECTS: Does not clog pores, moisture balancing, ideal for sensitive allergy prone skin and the key to healthy radiant skin.
CONTAIN ONLY 4 HIGH-QUALITY MINERALS: Micronized Titanium Dioxide (Non-chemical Sun Protection SPF 50, sun protection that lasts all day as it is not absorbed into the skin), Bismuth Oxychloride (Anti-inflammatory), Zinc Oxide (Anti-inflammatory) and Iron Oxide (Source of Coulour)
If you have sensitive skin, make sure to check out our article on the best foundation for sensitive skin to find the perfect match for your complexion.
| Pros | Cons |
| --- | --- |
| Inexpensive | A private label product – not attached to a brand name |
| Liquid application, soft powder finish | Can be difficult to choose a shade |
| Multi-mineral complex | |
| Hypoallergenic + antioxidant protection | |
| Oil-free, SPF 15 | |
| Works best for large pores + oily t-zone | |
Not branded but affordable
A PLR liquid mineral foundation, it's not attached to any particular brand name, but it receives high praise and is affordable for everyone.
Are you on the verge of switching from a standard to a mineral-based foundation? A liquid mineral is a great transition product. With this liquid-to-powder foundation, you get the best of both worlds.
The smooth liquid application means you don't need to learn a new technique to apply powder foundation. Micro-diffusion power gives the skin a flawless finish.
The enriched multi-mineral complex leaves a soft powder finish on the skin.
Not only is this foundation hypoallergenic and full of antioxidant protection, it's also talc, wax, dye, fragrance, and paraben free.
Great for sensitive skin! Stay protected in the sun with the added SPF 15 sunscreen.
While this is recommended for all skin types, it's particularly suited for those with an oily t-zone and large pores.
This PLR foundation is well-liked, with very impressive reviews online.
Some say it's their favorite foundation of all time. A few said it's equal to or better than luxury foundations.
Multiple reviews say it feels light on the skin and provides great medium (but buildable), natural-looking coverage.
It seems to work particularly well for those with oily skin and large pores (as indicated by the seller). Some with dry skin report back favorably; others find it too drying.
Customers were disappointed with the shade-matching process and some of the shades.
It's hard to color-match the available pictures. We recommend you check the reviews to find someone with a similar skin shade.
This is a good option if you're on a budget and looking for a foundation for combination-oily skin.
It's not a branded product but it receives excellent reviews on average. It's not ideal for dry skin and can be difficult to color match.
Mineral Liquid Powder Foundation ~Porcelain~
Created with the newest technology to: Provide the skin with a fresh, clean & youthful appearance
Practical & effective on all skin type's and colors
Make it a quick, complete, flawless application
Protect skin from UV damage
Feel you have nothing on your skin
.28 or 0.48 ounces
Medium to full coverage
7/12 shades
Dewy finish
| Pros | Cons |
| --- | --- |
| Just 4 kind to skin ingredients | Hard to pick the right shade |
| Non-comedogenic | Shade range not huge |
| Free from oil, talc, fillers, synthetic preservatives, additives, dyes | |
| Sensitive enough for acne, rosacea, eczema | |
| SPF 15 (UVB & UVA) | |
| Lasts long (~ 4 months) | |
Formulated with just a few ingredients, non-comedogenic and ideal for acne-prone or sensitive skin
Composed of just 4 ingredients, this non-comedogenic powder mineral option is great if you're looking to prevent blocked pores.
It's oil, talc, additive, dye, and filler free – ideal for those with acne, rosacea, or eczema.
The four ingredients (mica, zinc oxides, titanium dioxide, and iron oxides) create medium to full coverage without caking up, blocking pores, or flaring up skin issues.
Additionally, it has SPF 15 protection (both UVA and UVB).
The product is released via the tiny holes in the cover so your powder won't spill all over the room while you rush to get ready in the morning.
Both sizes have great reviews online. Most reviews are impressive.
Customers like the great medium to full coverage. Even though it's high coverage, it feels nice and lightweight on the skin.
Some customers note that the small pot lasts quite long, considering the small amount of product.
Even though it's best for oilier skin, it doesn't dry the skin out so it works well for many customers with dry skin, too.
However, getting the right shade based on online pictures can be tricky.
Reviews are impressed with the actual tones and colors of the shades – they are not too orangey and work best with yellower undertones.
A small percentage of customers say it doesn't cover their acne well enough. A lot like it better than Bare Minerals – others said it's not quite as impressive.
Concerned about blocked pores? Want a kind to skin mineral foundation for acne or rosacea? This Bella Pierre mineral foundation is a good option for you.
It's medium to full coverage and works well for sensitive skin. However, the shade range could be more prominent and it can be challenging to pick the right one online.
bellapierre Mineral Foundation SPF 15 - Loose Powder | Vegan & Cruelty Free | Full Coverage | Hypoallergenic & Safe for All Skin Types | Oil & Talc Free - 0.32 Oz - Cinnamon
5-IN-1 MAKEUP: Why not get a foundation that can do it all? Our loose mineral foundation is a 5-in-1 that can be used as a concealer, foundation with SPF 15 protection, finishing powder, and setting powder. You get full coverage while protecting your skin from harmful UV rays. Because it is also a finishing and setting powder, it will help your foundation stay in place for a flawless look all day long.
GREAT COVERAGE: Do not worry about patchy or flaky applications when you use our mineral foundation. Our foundation is designed to give you medium to full coverage thanks to its hypoallergenic, pure mineral pigments. The pigments are ground to the smoothest texture to feel soft and plush against your skin while helping you achieve a smooth, even complexion.
15 SHADES AVAILABLE: At Bellapierre, there is a foundation color for every woman. Our oil-free Mineral Foundation SPF 15 comes in 15 different shades, making it quite a diverse range. Choose from ultra, ivory, latte, cinnamon, nutmeg, maple, brown sugar, cafe, chocolate truffle, and double cocoa. No matter which shade you pick, this foundation is sure to look gorgeous on your skin!
EASY TO USE: Using Bellapierre Mineral Foundation SPF 15 is incredibly easy. First, tap a small amount of powder into the lid. Then, dip your powder brush into the loose powder. Tap the end of the brush to remove excess powder and apply the foundation in a circular motion all over your face until you have reached your desired coverage.
BELLAPIERRE QUALITY: At Bellapierre, we hold true to our 4 core values: purity, variety, simplicity, and quality. That's because our products are made with the safest ingredients, making our cosmetics non-toxic and paraben-free. We're also entirely animal cruelty-free. Experience our on-trend cosmetics for yourself by ordering today!
| Pros | Cons |
| --- | --- |
| Organic, Vegan, & Cruelty-Free | Hard to shade match |
| Natural ingredients – chamomile, thyme, vitamin E | Didn't work for a small number of customers |
| Non-comedogenic, gluten-free | |
| Eco-friendly packaging | |
Ethnically conscious, organic, and natural foundation with innovative packaging
EVXO promises this foundation is certified organic and packed full of natural ingredients.
Enriched with chamomile for anti-inflammatory effects, thyme to treat blemishes, and vitamin E to block free radicals and prevent aging. It's long-lasting, with buildable coverage.
This is an excellent option if you like to buy from ethically conscious brands. EVXO is entirely vegan and cruelty-free, with no animal testing involved whatsoever.
The package bottles are eco-friendly – with recyclable glass and a dropper made from (sustainably farmed) wood.
Unlike most pump bottle liquid foundations, EVXO has a push-button dropper.
It's easy to release the exact amount of product you need. Plus, the dropper moves all over the bottle (so you can use up every drop) to save waste and money.
The dropper packaging is also more hygienic because you can drop the product directly on your face from the dropper.
Overall, customers like this foundation with high-average reviews online.
The lightweight formula provides a lovely natural, healthy glow while covering blemishes.
Many reviews describe it as medium (full coverage with two layers). It seems to work well for most customers with both oily and dry skin.
Some customers were highly impressed with EVXO's customer service.
Yet, some reviewers are not impressed with the difference in shades in real life compared to the photos.
Some customers had to return their product and swap it for a different shade to get the right match. There's also confusion about the lightest shade, "Bisque," not "Nude," which is the lightest shade.
A minority of customers said it didn't work well for them at all.
This is a great option after an ethically conscious brand's lightweight, natural, medium-coverage liquid mineral foundation. However, it can be challenging to shade match.
FAQs
1. What makes mineral foundations different?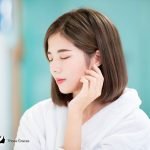 Mineral foundation is made of natural minerals, suitable for sensitive skin with less risk of irritation.
2. How to choose the right shade?
Select a shade that matches your skin tone and undertones. Test it on your jawline or neck.
3. Can mineral foundations provide good coverage?
Yes, it can provide good coverage and can be applied in layers for more coverage.
Conclusion
Now that you know something about the best mineral foundation let me wrap this all up:
Mineral foundations are an excellent option for those looking for a natural and skin-friendly alternative to traditional liquid or cream foundations.
They are made with natural ingredients, are lightweight, and provide a natural-looking coverage that lets the skin breathe while avoiding clogged pores.
Additionally, mineral foundations have a higher SPF than traditional foundations, making them ideal for those who want extra sun protection for their skin.
When selecting a mineral foundation, choosing the right shade and texture that works best for your skin type is essential.
Some popular options include Bare Minerals Barepro Performance Wear Powder Foundation for its excellent shade range and La Bella Donna Loose Foundation for its luxury quality and all-natural ingredients.
No matter your needs, there is a mineral foundation out there that is perfect for you.
No products found.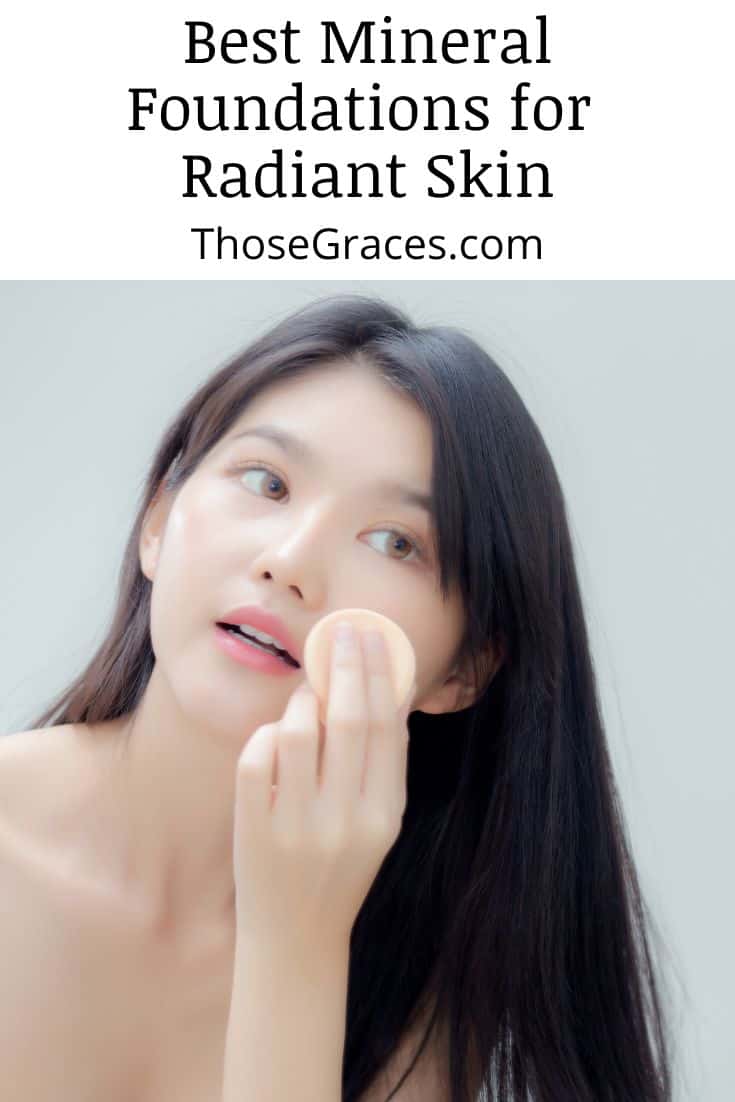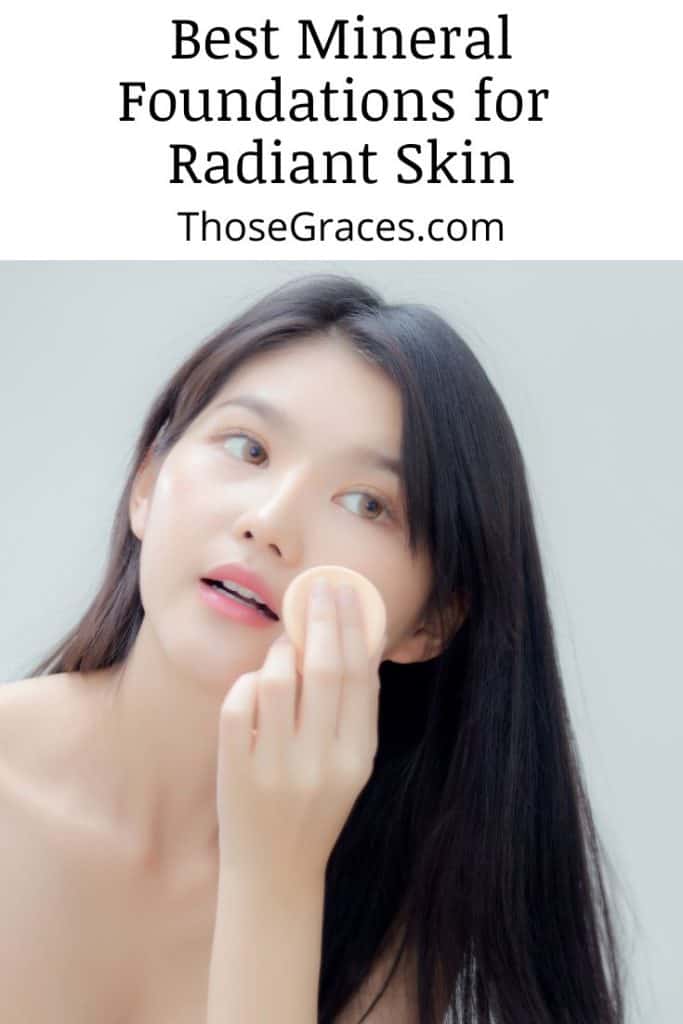 Resources
1. Ricapito M. What's Up With Mineral Makeup? [Internet]. WebMD. 2012. Available from: https://www.webmd.com/beauty/features/whats-up-with-mineral-makeup
2. Nunez K. 2021's Best Mineral Makeup: 8 Products to Try [Internet]. Healthline. 2021. Available from: https://www.healthline.com/health/beauty-skin-care/mineral-makeup