Thinking of giving Rare Beauty Blush a try, but not really sure if it's the right makeup for you?
Rather than giving you a single review of how it looks on ONE skin type, we rounded up video reviews from a diverse array of influencers with ALL skin types.
That way, you'll know whether it'll go well with YOUR skin tone, and not just my super pale (like, I wouldn't even need makeup to play a vampire) coloring.
First, though, let's make sure we're on the same page and check out the different Rare Beauty blush options discussed in these videos.
Related: Rare Beauty Foundation Reviews
Rare Beauty Blush Top Picks at a Glance
FYI, we used affiliate links for the recommendations below. If you buy through them, we get a small commission at no extra cost to you.
Check the table below for a side-by-side comparison of our favorites!
Top Benefit
Weightless and long-lasting
Blends to a smooth, satin finish
Top Benefit
Weightless and long-lasting
Top Benefit
Blends to a smooth, satin finish
Want to Try Rare Beauty Blush? Check These 10 Video Reviews First!
I'm oddly picky about blush, so it's hard to find a brand that I REALLY love. Not only am I fairly pale, but I have dry skin, so powdery blushes don't always sit quite right.
Sure, I use moisturizer, foundation, primer, and so on, but no matter what I try, powder blush either looks cakey or fades away within minutes.
The day I discovered cream and liquid blushes was purely magical. It works SO much better for my skin!
I'm still on the hunt for the PERFECT option, and I'm thinking Rare Beauty Blush by Selena Gomez may be it.
I like to see it in action before I invest, though, so I checked out video reviews to get an idea of whether it will work for me.
Here are some of my favorite Rare Beauty Blush video reviews so you can do the same! If you're curious, #4 really helped me decide!
1. First Impressions of Rare Beauty Blush AND Concealor
2. Comparing RB Matte & Dewy Blushes
3. Rare Beauty Blush Wear Test Review
4. Rare Beauty Stay Vulnerable Blush Review
5. A Close Look at RB Stay Vulnerable Blush Swatches
6. Honest Review of the Whole RB by Selena Gomez Line
7. RB Full Face First Impressions (Blush + Foundation & Concealer)
8. Rare Beauty Cream vs. Liquid Blush
9. A Closer Look at Rare Beauty Liquid Blush
10. Rare Beauty Grateful Soft Pinch Liquid Blush Try-On Review
It seems like most of the influencers who tried Rare Beauty blush really liked it! I think it looks amazing on all skin types.
I'm really leaning towards the liquid vs. the cream right now, but I may change my mind. I really like how both of them can also work as lip color, too.
I often use my liquid blush on my lips for a more put-together look.
Then I top it off with either a shimmery gloss or a matte shade that complements the color, just so I don't look quite so "matchy-matchy."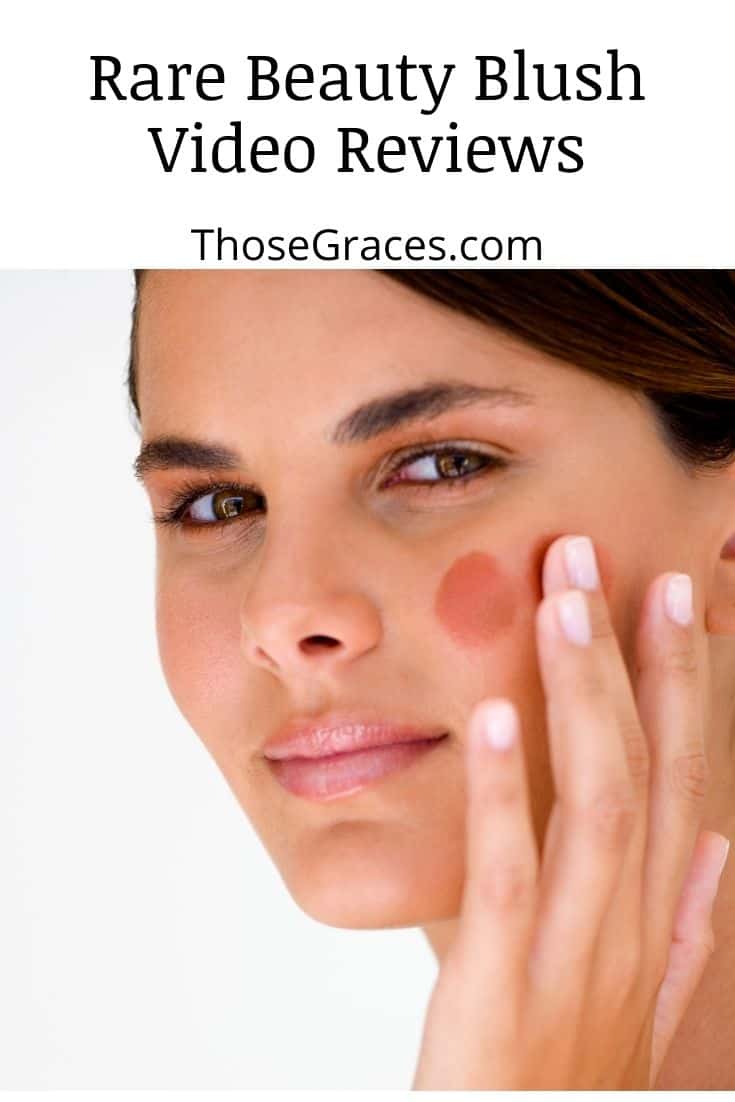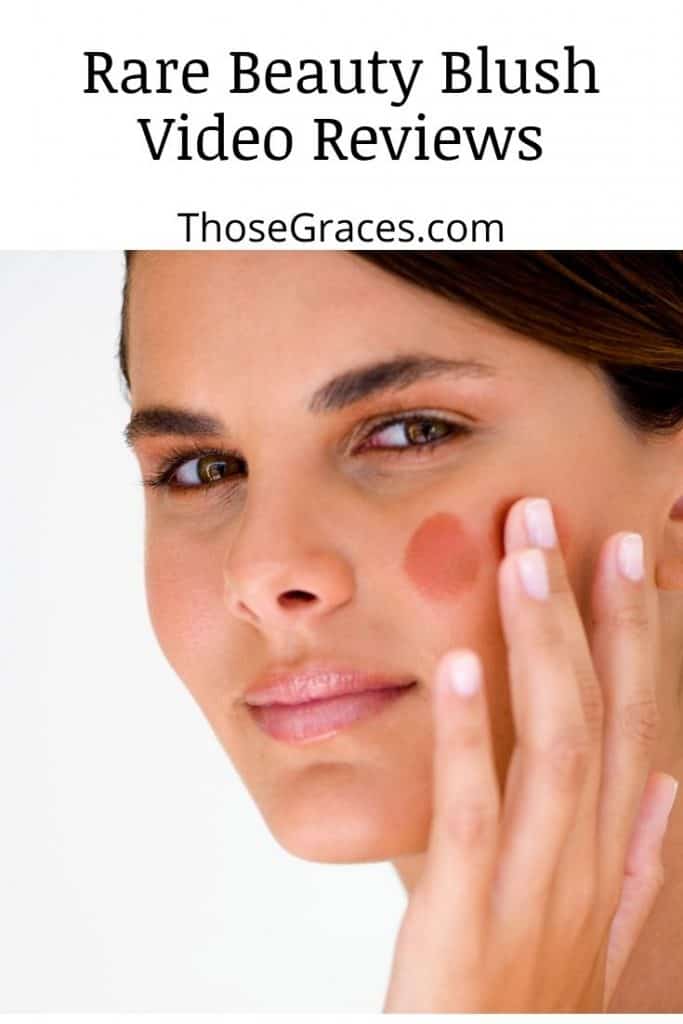 What do you think of Rare Beauty Blush after seeing the reviews? Share your thoughts below!