Having a hard time choosing the best Korean Cleansing Oil for dry skin?
No worries, I'll guide you through it!
Here is the list of the top five once you should consider using, along with complete reviews.
Let's start with a quick look at our top picks, then keep reading for all the glorious details.
Korean Cleansing Oil for Dry Skin Top Picks at a Glance
If you see the value in these products and choose to purchase via my referral links, I may earn a small commission at no extra cost to you.
Don't have time? Here is a quick comparison of our favorites!
5 Best Korean Oil-Based Cleanser for Dry Skin (Reviews)
If you are in search of a perfect Korean Oil Cleanser for your Dry Skin, your search ends here. Below is a list of five Korean oil-based cleansers especially designed for dry skin.
Pick the one most suitable for you!
If you are someone who enjoys trying each and every popular make-up trend, it's a no-brainer that you need an equally effective cleanser to wipe your "canvas" clean each day.
When you have dry skin, you want a gentle and mild but potent cleanser. Monster Oil in Cleansing Water is your ultimate solution!
Features & Attributes
Not only is Monster Oil in Cleansing Water known for cleaning smoky eyes and layers upon layers of make-up, but it's also popular due to its cost.
It's surprisingly the lowest in this list of best Korean cleansing oils. That's what makes it such a winner in my book!
You may have questions about the quality of this cleanser, especially after knowing its cost. But, don't worry, it's actually amazing!
It includes many natural ingredients like water, coconut oil, aloe vera extract, Jojoba Oil, and fruit extracts.
Measurements
This cleanser can be found in two sizes:
Pocket-friendly 300ml bottle.
Jumbo bottle for regular use 600ml.
| Benefits | Drawbacks |
| --- | --- |
| 300ml refills are available so you need not purchase a new bottle each time. | It is not suitable for extremely sensitive skin. |
| It's easy to use, no washing or scrubbing is needed. | Only sold on Etude's website in the US |
| An economic and handy product. | |
| Double cleansing effect in one product, as it contains both oil and water. | |
How it Compares to Others
Monster Oil in Cleansing Water is a combination of oil and water that enhances the cleansing effect compared to other oil-based face cleansers.
Especially when it comes to removing stubborn Makeup, the yellow oil rids the skin of the layers of makeup and the water clears any residue.
It's hard to find a cleanser that does both, in just a single wipe.
Expert Tips
Use soft cotton pads or cloth tissues to pour some of the cleansers and wipe gently. So not scrub or rub harshly.
Even though this product is made of natural ingredients, it contains some synthetic ingredients as well. So read the description behind the bottle before adding it to your skincare routine.
Check Latest Price



Monster Oil In Cleansing Water 300ml — $11.70

The cleansing water is formulated with yellow oil to remove water proof and heavy makeup.
TRY READING: Best Korean Cleansing Balm
If you are looking for an amazing oil-based face cleanser, that offers double cleansing in just one wash, Knours oil-based face cleanser could be a dream product for you.
Here's why this cleanser bags the second position in this list…
Features & Attributes
Knours cleansing oil is a cleansing gel that is designed to be gentle on dry, rough, and patchy skin types.
A small amount of this cleanser is enough to clean makeup and sebum from your skin and reduce the sebum production altogether.
Despite being an oil-based gel cleanser, it lathers up quite well when it comes in contact with water.
The extra lather helps the cleanser to seep deep into the skin, and remove the gunk from the internal layers giving your radiant and fresh skin.
Measurements
The cleanser is sold in a 4.9oz leak-proof bottle.
| Benefits | Drawbacks |
| --- | --- |
| A limited amount is sufficient for thorough cleansing. | Can be a bit costly for some users. |
| Gluten-Free, Natural, Cruelty-Free, EWG Verified, GMO-Free. | Some may not like the lavender scent |
| Gets rid of Waterproof Makeup easily. | |
| Easy to use, no more greasy feeling. | |
| Best Cleanser for combination skin type. | |
How it Compares to Others
This product stands out, because it can pass as a gel face wash, but has much more benefits. You can eliminate skin concerns caused by the use of a makeup remover.
Expert Tips
Take two pumps of this cleanser and massage gently on dry skin. It will lather up pretty quickly as it is a water-based cleanser.
One user did say that it felt like using hand soap on her face at first, but she added just a bit more water and it was great.
You can feel the residue of Heavy Makeup and dirt leaving your face, as you wash and pat your skin dry with a clean towel.
Not many cleansers can exfoliate Dead skin cells. Well… this one can!
Features & Attributes
Along with the regular job of an oil-based cleanser, Real Art Cleansing Oil infuses our skin with the goodness of vegetable oil.
If you have super dry acne-prone skin, then your regular moisturizer is not enough. Try this cleanser and have a double moisturizing effect.
Measurements
Refillable 185ml bottle.
| Benefits | Drawbacks |
| --- | --- |
| Deep Cleansing (even Eyebrows) | Complicated to use. |
| Natural ingredients like virgin coconut oil, grape seed oil, and apricot kernel oil. | Can be a bit too oily for some users. |
| Great for dead skin cells. | |
| Anti-Inflammatory Properties. | |
| Pocket friendly. | |
| Gentle Cleanser, for sensitive skin types. | |
How it Compares to Others
It has a water-friendly formula that reacts to water quicker than other oil-based face cleansers. This eases the process of getting the greasy residue of dirt and makeup off your skin.

Expert Tips
Read the instructions before use, and follow all the steps for best results.
Check Latest Price



Real Art Cleansing Oil Moisture (advanced) 185ml New — $16.60

This is a moist type cleansing oil containing moisture providing coconut oil and grape seed oil, apricot kernel oil effective for removing dead skin cells, cleansing away makeup residue and old skin cells.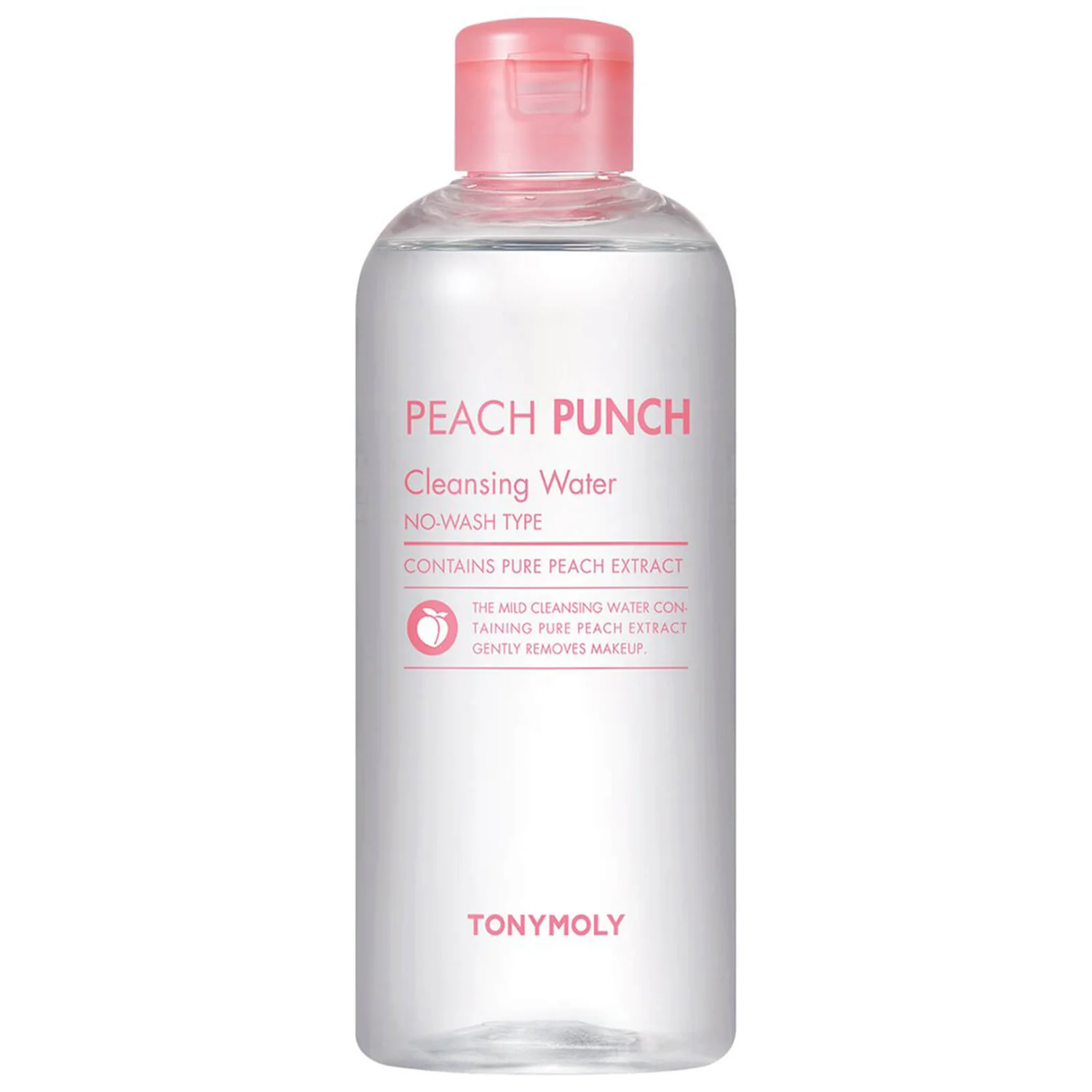 Gift your skin a fruity punch in the form of an effective and cleansing oil. Don't just cleanse but rejuvenate your skin.
Features & Attributes
This cleanser hydrates the skin and is good for all skin types.
The oily and slightly stick remnants of gunk on your skin are cleansed, while the look of discoloration and redness is minimized by the soothing, cooling ingredients.
Measurements.
300ml bottle.
| Benefits | Drawbacks |
| --- | --- |
| Vitamin-rich Peach extract. | A bit pricey |
| Great for all skin types. | |
| Handy bottle and easy to use. | |
How it Compares to Others
It is an all-in-one product. It cleanses the skin, tones it, and moisturizes it as well. None of the cleansers in this list can do that.
Expert Tips
This cleanser contains certain chemical ingredients which may not be skin-friendly, check well before use.
Also, get to know more about the Best Korean Oil Cleanser for Oily Skin.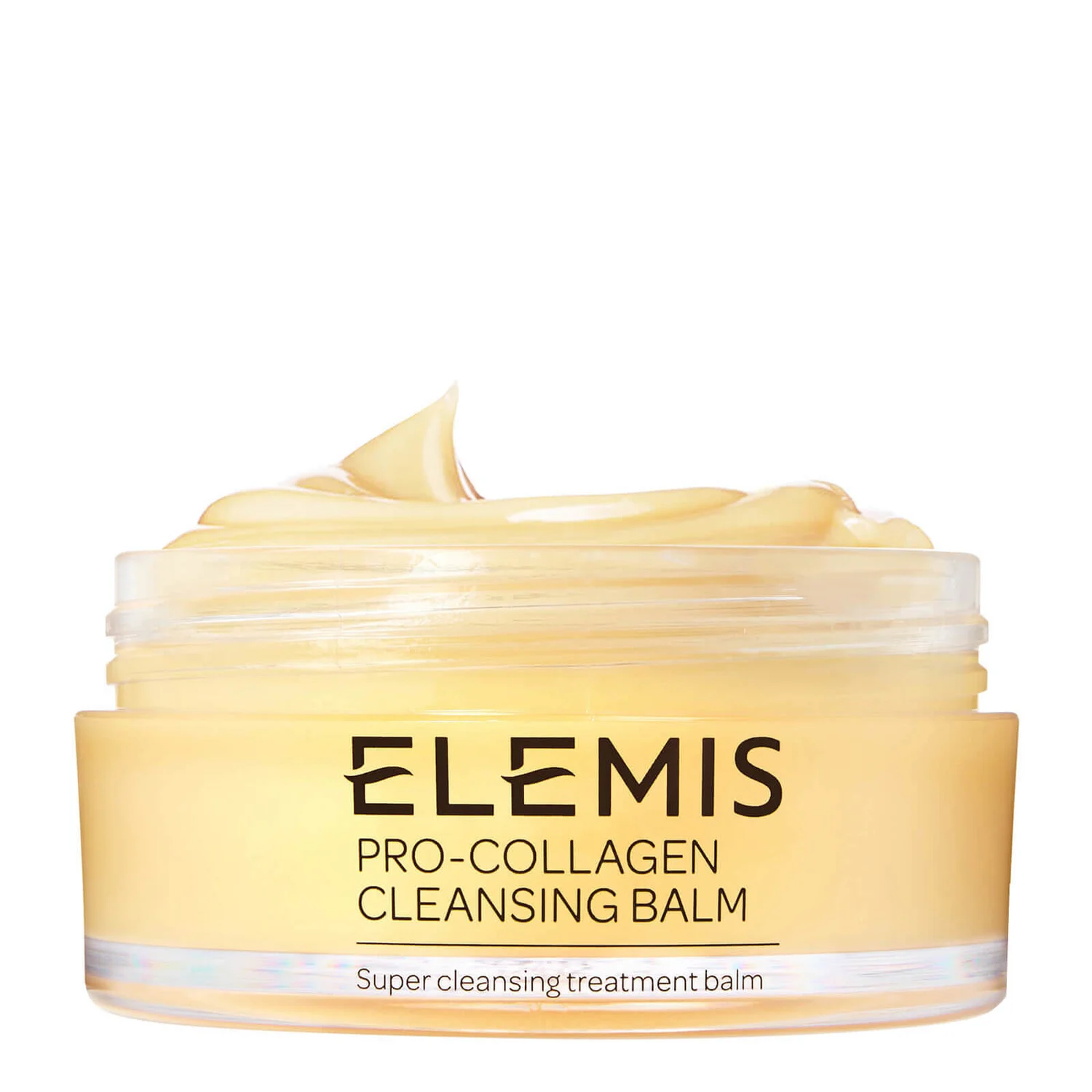 Tired of liquid cleansers? Use a cleansing balm instead. No more skin irritation caused by harsh chemicals and scrubbing your skin.
Features & Attributes
This innovative formula will remove all the grime you're carrying around at the end of a long day.
Rose and Mimosa waxes are infused with nourishing elderberry, starflower and Optimega™ oils and finally powered up with anti-aging Padina Pavonica algae
Measurements
You get 100 grams (roughly 3.5 oz) of the product in a little tub-like package
| Benefits | Drawbacks |
| --- | --- |
| Cream-like consistency, easy to handle. | Expensive |
| No leakage. | It may not be very effective on the skin of every user. |
| No hassle of using water. | Some may feel the need to wash their face with warm water after its use. |
| Soothes irritated skin and keeps your skin hydrated. | |
| Active ingredients to help damaged skin. | |
How it Compares to Others
If you hate to use water to clean your face, or if you are lazy to use a liquid cleanser. This is a good alternative for you.
Expert Tips
Read the instructions carefully before use.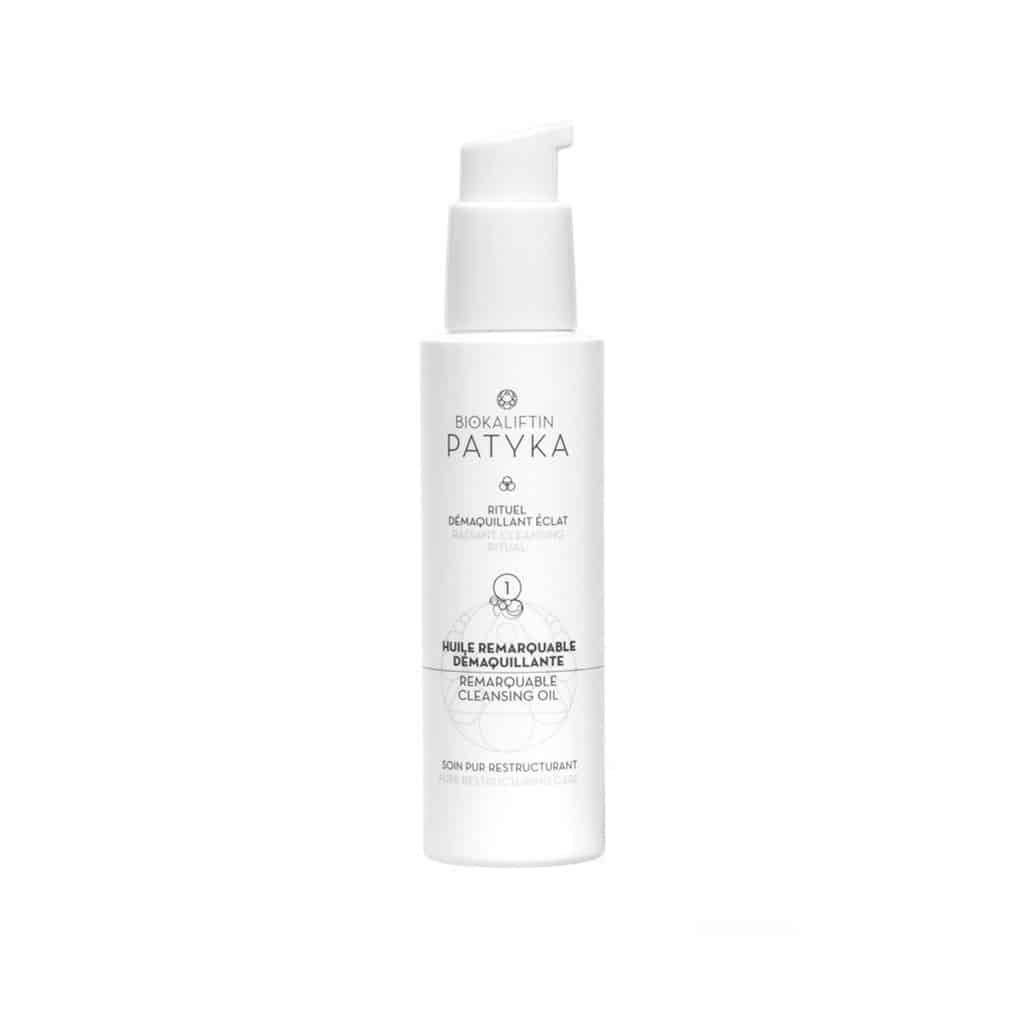 Made from precious organic oils, this divine, silky oil perfectly removes makeup on your face, eyes, and lips while imparting essential moisture and anti-aging properties.
Features & Attributes
It's not called "remarkable" for no reason! This amazing cleanser is loaded with beneficial ingredients like apricot kernel, sesame, hazelnut rose hips, and prickly pear oils.
Measurements
100 ml (about 3.4 ounces)
| Benefits | Drawbacks |
| --- | --- |
| Silky consistency | A bit pricey |
| Multiple beneficial oils | Although natural, some may not like the floral scent |
| Anti-aging properties | |
| 100% natural fragrances | |
| Cruelty-free | |
How it Compares to Others
Not only is this a cruelty-free option, but all of the ingredients are natural, making it a great choice for sensitive skin.
Expert Tips
Warm up the oil in your hands before applying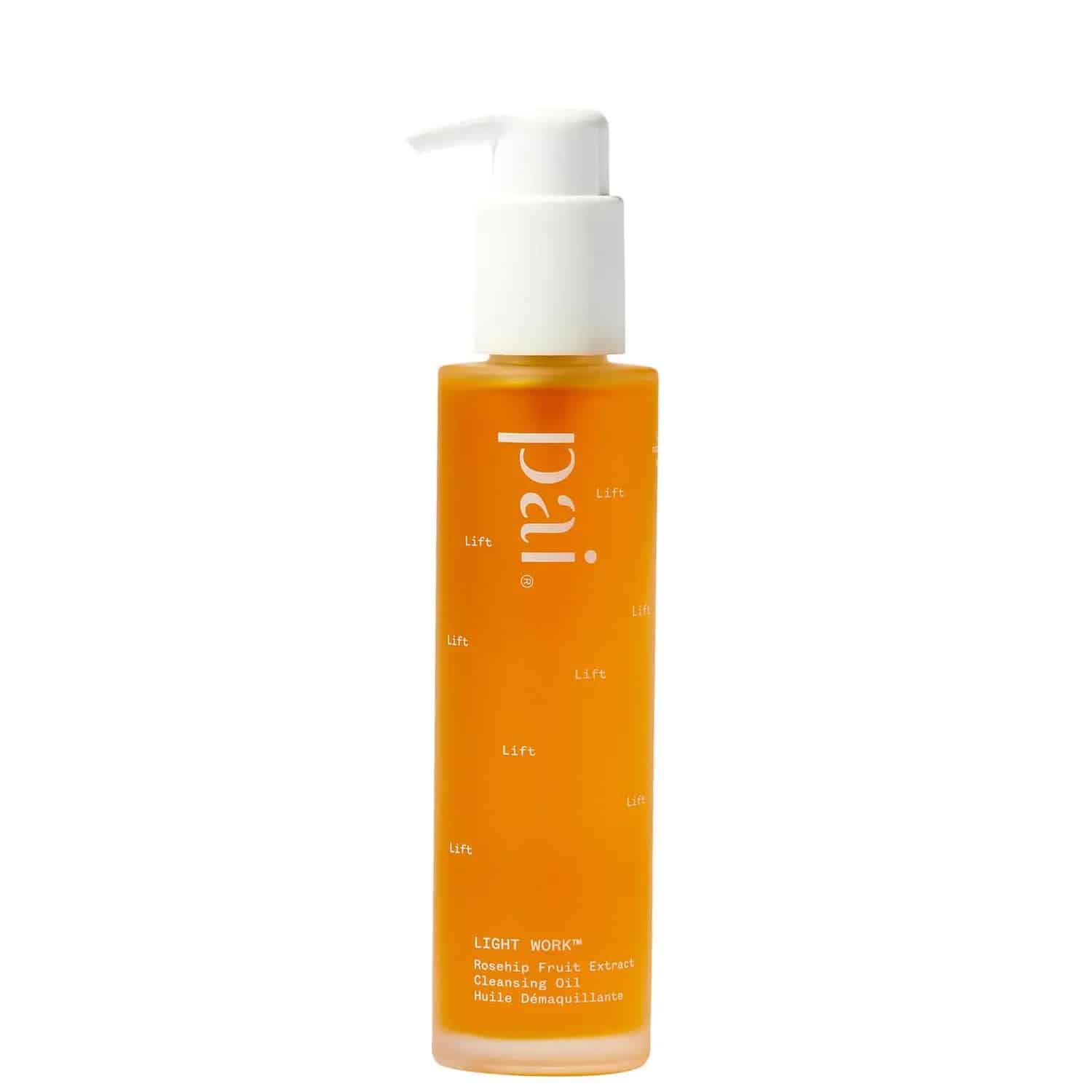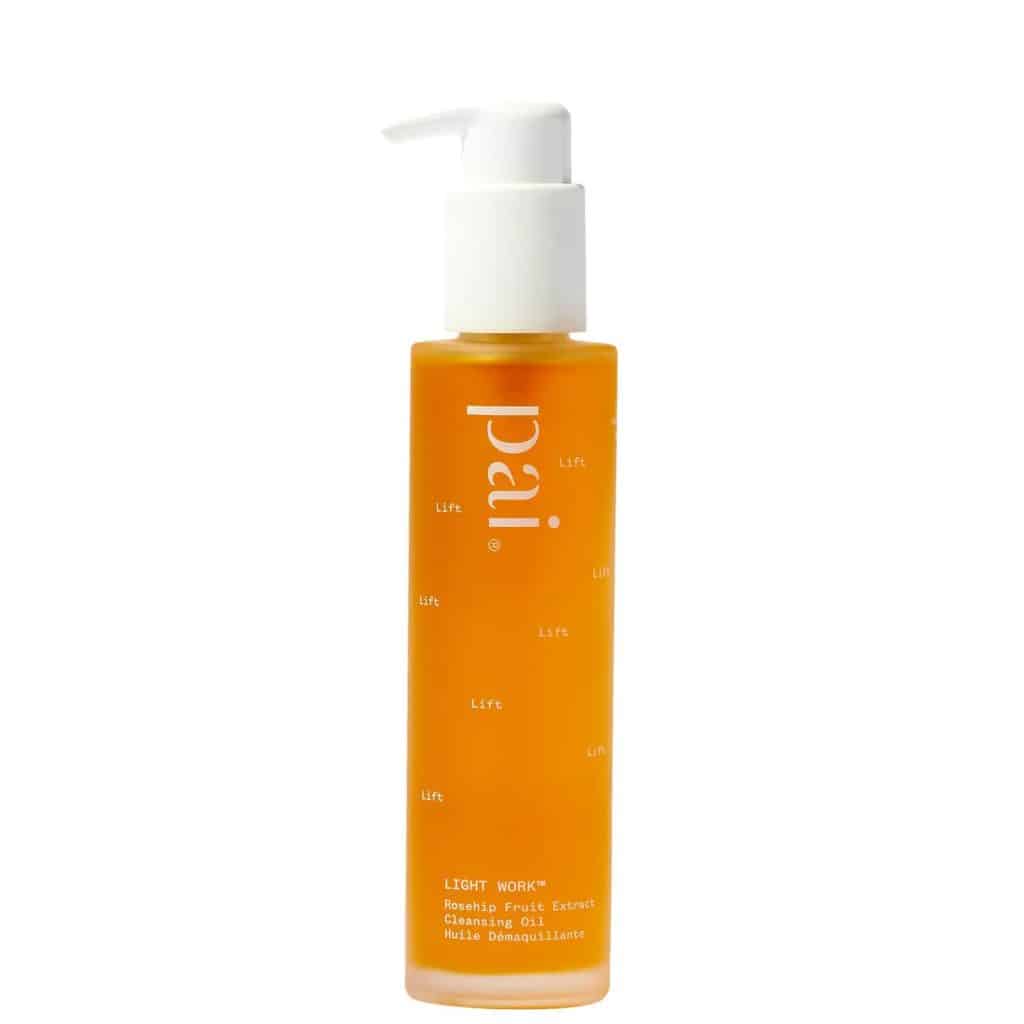 Pai Skincare's oil is perfect for clearing up your skin. It's gentle enough to remove all the junk that has accumulated on your face, but it doesn't dry you out in the process!
Features & Attributes
Formulated using Rosehip Fruit Extract, this cleanser leaves your skin with a natural-looking glow that's full of nourishing Omegas 3, 6 and 9. It also contains Carotenoids for extra protection against external factors.
Measurements
100 ml per bottle
| Benefits | Drawbacks |
| --- | --- |
| Rich in Omegas | A smidge on the expensive side |
| Great for sensitive skin | Citrus essential oils increase sun sensitivity |
| Vegan and cruelty-free | |
How it Compares to Others
This formula is suitable for even the most sensitive skin & eyes, but can tackle stubborn SPF, makeup and grime.
Expert Tips
There's no need to rub your skin when using. Just gently massage.
A rather unique find, URIAGE includes, among other unique ingredients, water that comes straight from the heart of the French Alps.
Features & Attributes
Along with the French Alps thermal water, URIAGE's cleansing oil includes other beneficial ingredients, such as shea butter and glycerin.
Measurements
17 oz
| Benefits | Drawbacks |
| --- | --- |
| Gentle enough for all skin types | Won't remove waterproof mascara |
| Soap-free & non-greasy | |
| Hypoallergenic | |
How it Compares to Others
URIAGE is both dermatologist and ophthalmologist-tested formula is made with unique ingredients, including protective thermal water from the French Alps.
Expert Tips
Wet your skin before using, then lather it on, rinse, and gently pat dry.
URIAGE Xemose Cleansing Soothing Oil | Face & Body Daily Cleanser that Brings Instant & Long-Lasting Comfort to Very Dry Skin. With Glycerin & Ceramides | Soap-free, Fragrance-Free, 17 FlOz
BENEFITS: Nourishes and soothes the skin, while gently cleansing it. Leaves a soft, protective film on the skin and protects against the drying effects of hard water. Exceptional tolerance, proven on babies
Dermatologist and ophthalmologist tested formula that does not leave greasy film on the skin and does not make the bath slippery. Soap-free, fragrance-Free, Preservative-Free Formulation with Exceptional Tolerance, Proven on Babies. Suitable for the Whole Family
Shower oil with glycerin and shea butter that brings Instant and Long-Lasting Comfort to Dry to Very Dry Skin and Soothes Itching Sensations.
With Uriage Thermal Water in the heart of all Uriage formulations, our different products are isotonic, thanks to their high concentration of minerals and trace elements, as well as highly moisturizing, thanks to its composition close to NMF (Natural Moisturizing Factor).
Contains a high amount of calcium, which provides a soothing effect to the skin, and a combination of Copper & Zinc, which favors the healing of the tissues.Its richness in manganese & magnesium guarantees antioxidant protection and the action of silicon softens and create a permeable film that retains water and maintains the correct hydration of the epidermis.
Innisfree is a lightweight cleansing oil with Jeju green tea that effortlessly breaks down makeup, sunscreen, and excess oils.
Features & Attributes
As the name implies, this cleanser is made with amazing ingredients like green tea (Jeju green tea extract and root, to be exact).
Measurements
150 ml (just over 5 oz)
| Benefits | Drawbacks |
| --- | --- |
| Rich in antioxidants | Very faint scent, which some may not like |
| Affordable | |
| Rich in Amino acids | |
| | |
How it Compares to Others
Unlike many cleansers that include green tea on the ingredients list, Innisfree has made it the star of the show.
They use a double-squeezed method to get every last beneficial drop out of both the root and the plant itself.
Expert Tips
You don't have to moisten your face before using this cleanser.
Don't let the fact that belif's Cleansing Oil is last on our list fool you, this is still one amazing option!
Features & Attributes
This cleanser by belief is made with olive oil and macadamia nut oils and is formulated to both soften and hydrate your skin for a more radiant complexion.
The gel-like cleansing oil has a very lightweight texture
Measurements
150 ml (just over 5 oz)
| Benefits | Drawbacks |
| --- | --- |
| Gel-like consistency | Not good for those allergic to macadamia |
| Multiple beneficial oils | |
| Anti-aging properties | |
| 100% natural fragrances | |
| Cruelty-free | |
How it Compares to Others
This is one of the few oil cleansers with a gel-like consistency.
Expert Tips
Warm up a dime-sized amount in your hands, then apply to dry skin.
Why Does Dry Skin Need More Care?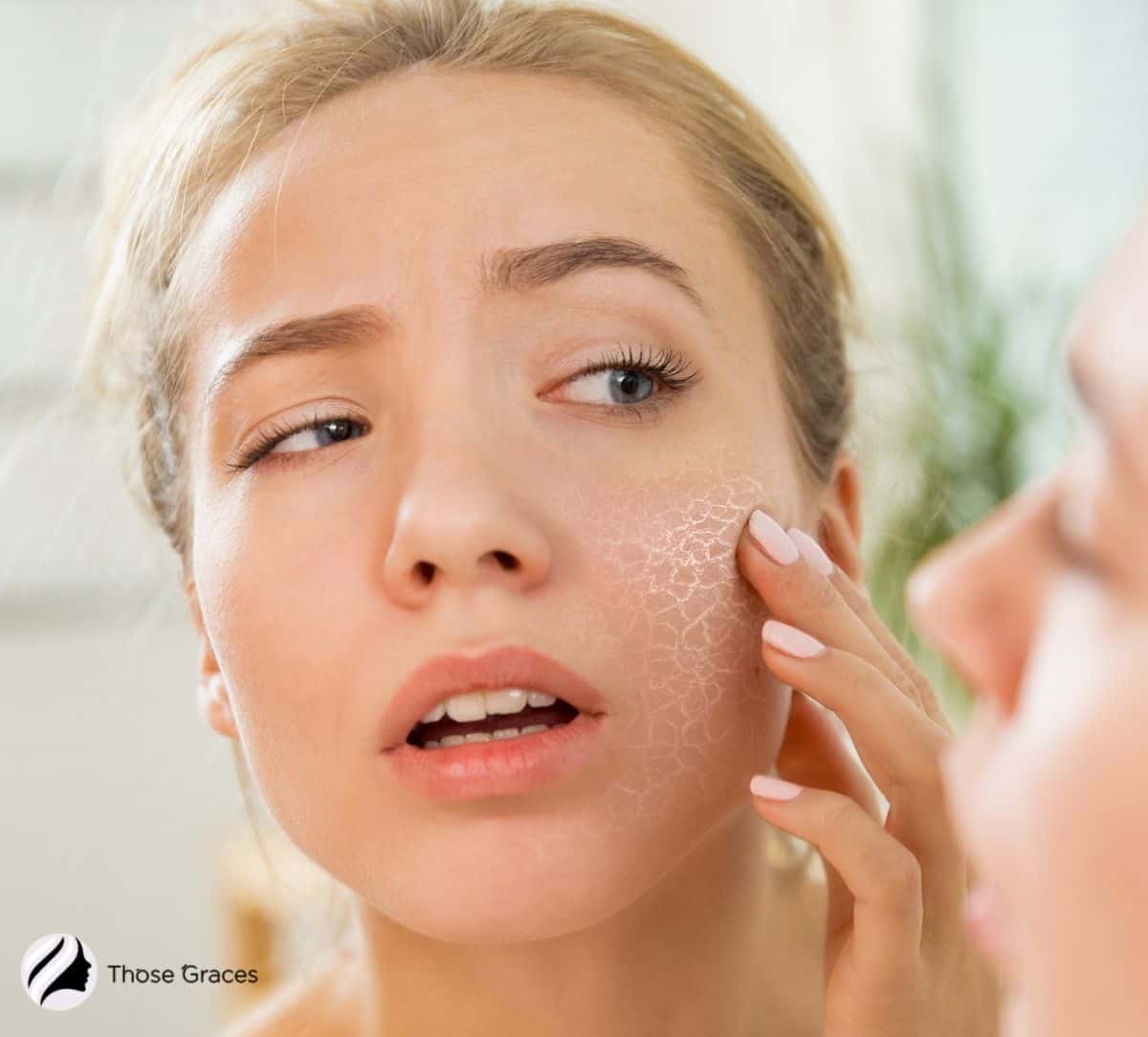 Dry skin unlike oily and normal skin hardly has the barrier of natural oils and moisture. It is exposed to the environment more than other skin types.
This ultimately leads to more damage and accumulation of dead skin cells. Therefore, preventive care of dry skin is crucial.
The causes of dry skin could be plenty. But the most common causes are dehydration, eczema, taking long, hot showers or baths, use of harsh deodorants or cleaning products, living in cold dry regions, etc.
Dry skin can even be hereditary or a bad reaction to a medication. It is often a symptom of certain diseases too.
Regardless, of its cause, dry skin needs more care and attention. Using different products may seem appealing at first, but as you will soon realize that mindless use of products does more damage than good.
For an instance, using the wrong type of cleanser may dry your skin even more than it originally is. You need to know when to use an oil cleanser and when to not.
Korean beauty skincare routine has been a game-changer for many dry-skinned users.
Ingredients like tea tree oil, rooibos leaf, Jojoba Seed Oil, Rice bran oil, amino acid, sunflower seed oil, and many more have drastically improved dry skin type.
Introducing a cleansing from the above list to your skincare routine will no doubt show great results.
Some of the above products have key ingredients used to tackle dark spots and rid your face of excess sebum.
But if you are unsure whether you have dry skin or not. Here are some signs that will help you reconsider your skin type and change your skincare.
Signs and Symptoms of Dry Skin:
Your skin quickly loses its natural glow and looks dull as the day passes.
Flaky skin and sometimes oily too.
Red patches and rarely a slight burning sensation.
What Should I Consider Before Buying Korean Cleansing Oil for Dry Skin?
Choosing the right cleanser for dry skin is not as easy as it seems. After going through the above list of top Korean cleansing oils, chances are you could be slightly confused to pick one. Worry not!
You should consider the below-mentioned factors while purchasing a Korean cleansing oil.
Skin Type
Know your skin type before picking any skincare product, not just Korean cleansing oil.
For some, it's extremely easy to determine their skin type, because it's evident from the amount of oil their skin secrets or the dry patches on their face. But for some, it's not so simple.
One of the best ways is to try a few skincare products designed for the skin type you think you might be. See which product works best and know your skin better.
Korean skincare is great for the people who know their skin and use products accordingly. Otherwise, you may not receive satisfactory results.
Ingredients
This is one of the most important factors to consider while choosing a cleansing oil. Ingredients matter.
The right ingredients will soothe your skin, while harsh ingredients like SLS may cause allergic reactions to some.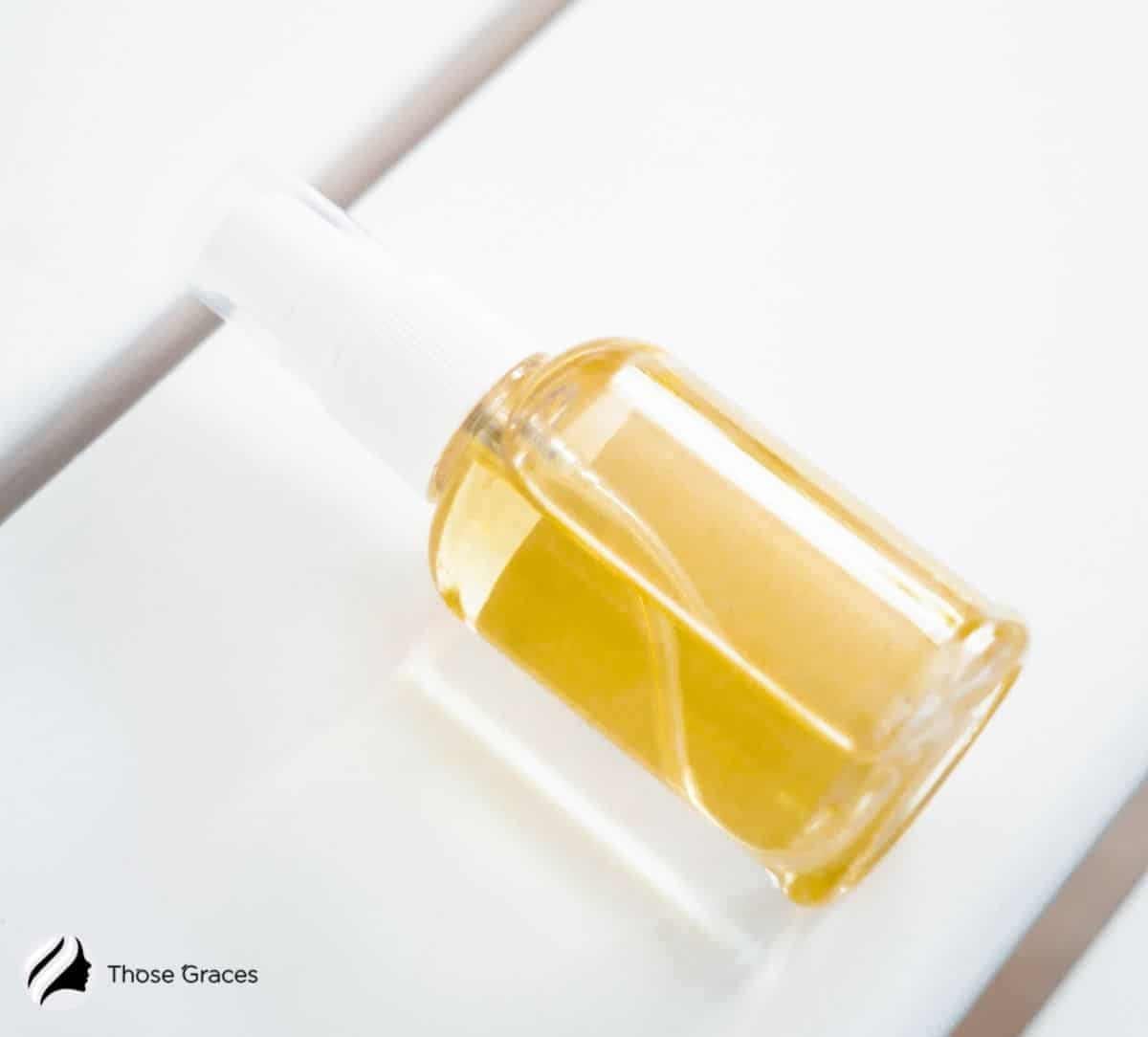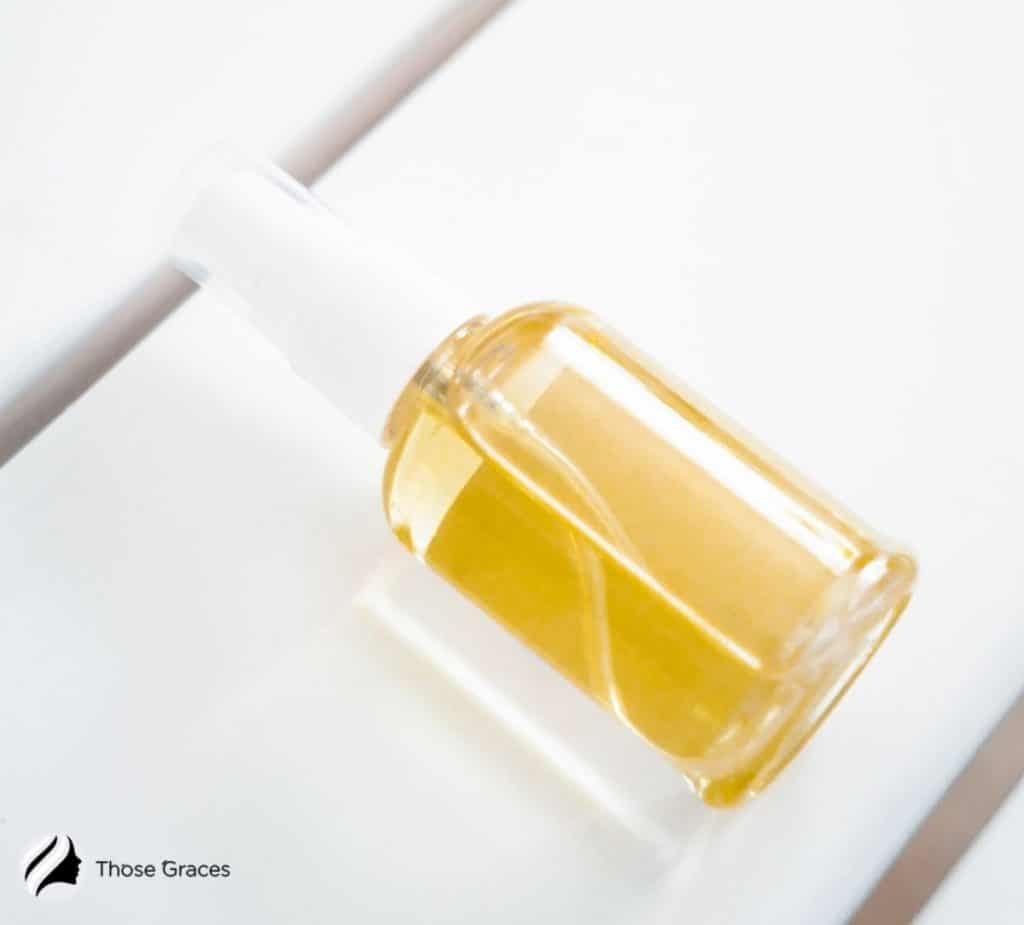 The above list of Korean cleansing oils contains both natural as well as synthetic ingredients.
If you have previously used products containing some of the chemicals present in these cleansers, and have not faced a skin issue.
Go ahead and choose the oil cleansers you wish, from the list.
However, if your skin is on the sensitivity spectrum, or you are a first-time user. It's best to pick one containing more natural ingredients.
Tea tree oil, rooibos leaf, chamomile extract, and olive oil are great for dry skin. There is no chance of bad side effects if you go for a natural oil-based cleanser.
Results.
What do you expect your cleanser to do? How much time do you wish to spend on your skincare routine? Select a product that caters to your needs.
For an instance, if you wish to spend less time on skincare, have moisturized skin for a long time and balance the pH of your skin. Then select a cleanser that has moisture-locking properties and is easy to use.
Especially for dry skin, you need to know what you want your cleanser to do and how quickly.
Korean skincare can offer you a variety of products, not just cleansing oils but a lot more to improve and maintain the glow of your dry skin.
FAQs
When it comes to cleansers especially oil or cream cleansers, users have a ton of questions. We have answered a few common once below.
Who should use an oil cleanser?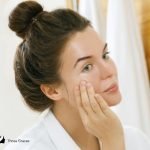 People with dry skin should use oil cleansers to hydrate and moisturize their skin. However, it also depends upon your personal preference and how long you wear your makeup. Generally speaking, dry skin reacts better to oil cleansers, but everyone's skin responds differently no matter how much we categorize it.
So, if you wear heavy makeup for too long or if you are exposed to the environment for long durations an oil cleanser can extract the sebum way better than regular cleansers or face washes.
How many times a day should I use an oil cleanser?
So, how often should you oil cleanse? It's ideal to use a cleanser twice a day, preferably once in the morning and once before bed at night. But if you have extremely dry skin constant cleansing could strip it of its natural oils. In this case, use an oil cleanser once a day at night.
Should I oil cleanse on dry or wet skin?
If you are using an oil cleanser it's best to use it on slightly damp skin. Do not directly use oil cleanse on dry or wet skin as will reduce the effect of the cleanser. Rinse your face with lukewarm water to open pores, wipe it with a towel but let it be slightly damp. Then use your oil cleanser.
Can oil cleansing dry your skin out?
No! Oil cleansers are designer to lock moisture into dry skin. So, using an oil cleanser won't ever dry your skin. However, cleansers are meant for deep cleanse, unlike face washes. Overuse could drain your skin of its moisture and useful oils, rather than restoring them. Oil cleanser will not dry your skin, provided you use it only once or twice a day depending on your skin type.
Should I double cleanse if I have dry skin?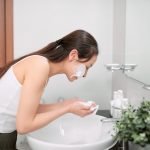 Double cleansing your skin before you start your skincare routine is not a bad idea. However, certain skin types should watch out. Especially dry-skinned people should avoid double cleansing as using a cleanser once is enough to rid their skin of the gunk. Plus washing your skin twice may lead to more dryness.
If people with oily skin types or acne-prone skin double cleanse their face, it may increase oil production and cause break-outs. It also vastly depends upon the type of cleansers you are using.
Can oil cleansers damage skin barriers?
No! The right type of cleanser will not damage your skin barriers. However, overuse of any face cleanser will deprive your skin of moisture and oils. Moreover, if your cleanser contains aggressive ingredients, it can damage your skin barriers to some extent. Limit the use of your cleanser and go for one with more natural ingredients.
Conclusion
After knowing everything about Korean Cleansing Oils, we are sure you have picked a product already. We hope this post was helpful.
Let us know which product you have decided to try out first!
Final Recommendation
Try Monster Oil in Cleansing Water!
Check Latest Price



Monster Oil In Cleansing Water 300ml — $11.70

The cleansing water is formulated with yellow oil to remove water proof and heavy makeup.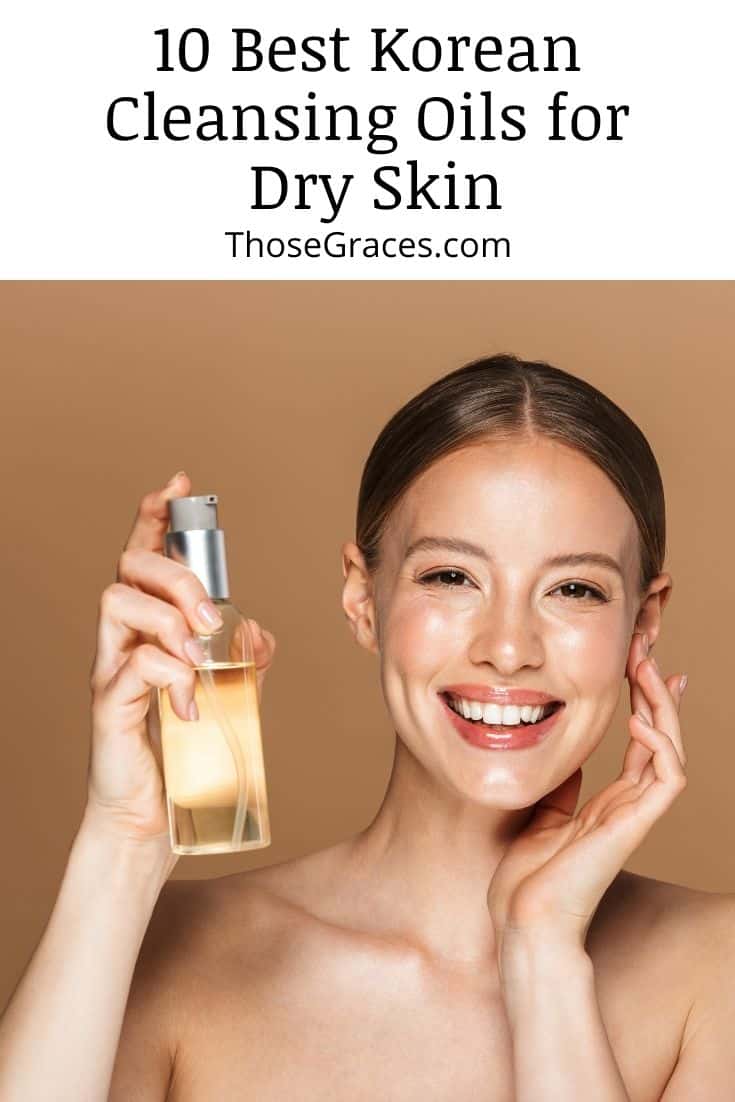 What is your favorite Korean cleansing oil for dry skin? Let us know in the comments below!