Searching for the best body wash for dry skin?
As someone with parched pores myself, I've been there, too.
I spent months researching EVERY option imaginable and came up with a list of 17 perfect picks (so I can swap them out sometimes and not get bored).
Let's start with a quick look at my all-time favorites, then keep reading for all the glorious details.
Body Wash for Dry Skin Top Picks at Glance
If you see the value in these products and choose to purchase via my referral links, I may earn a small commission at no extra cost to you.
Don't have time? Here is a quick comparison of our favorites!
17 Best Body Washes For Dry Skin – Top Picks Reviewed
From top names like Dove to small-batch soaps from Etsy, I've included a huge variety of options for you below. Let's dive in!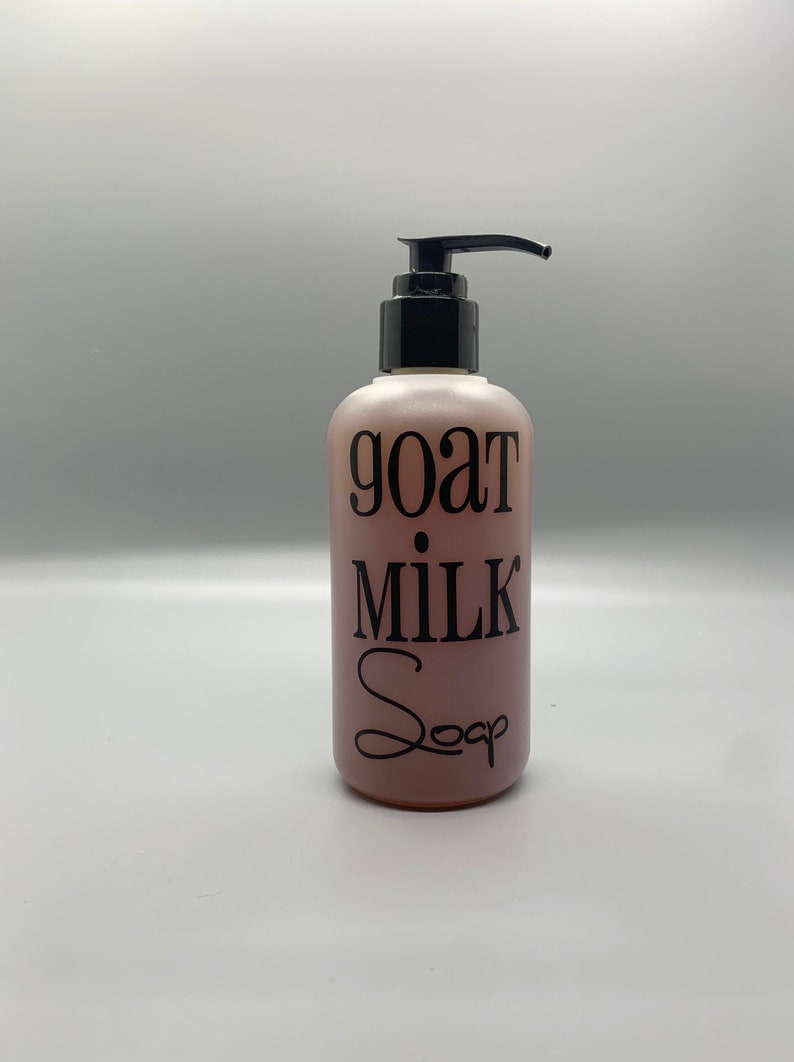 Goat milk is SO good for your skin! [1] Using it will leave your skin feeling nourished, smooth and silky.
A perfect moisturizing liquid, this product is suitable for all skin types, including sensitive, dry and itchy skin.
Its key ingredient is goat milk, which is a known moisturizer thanks to its high fat. Selenium, which is good for preventing sun damage from sunlight, is also present. [2]
The product also contains coconut and sunflower oil, both of which aids in removing flaky skin. Their antibacterial properties give a fresh and clean touch to the skin. It comes in 8 oz pump bottles.
You can even check out the best antibacterial body soap reviews.
How it Compares to Others
The pH of goat milk is the same as that of human skin. As a result, using a goat milk cleanser does not disrupt the microbiome that is naturally found on human skin.
Goat milk includes fatty acids that aid in skin barrier repair, lactic acid, and vitamin A that aids in gentle exfoliation.
Tips
Apply a generous amount of this body wash to your loofah or fingers and then to your wet body. After showering, use the Goat Milk Body Lotion for a more luxurious experience.
To get a better of the product, take a look at this Etsy review by Lila. "Amazing body wash! It makes such a huge difference in my skin! It cleans the skin and heals it without drying it out- really a magnificent product!!! pairs perfectly with the body lotion! Thank you so much for making it (:."
Each skin type requires special care, and dry skin is no exception. Dove Dry Oil Moisture Wash is a perfect option for those looking to nourish and protect their skin from parched skin.
It contains Jojoba Oil, best known for its moisture-locking ability. [3]
The gentle cleanser features Dove's Nutrium Moisture technology, which feels gentle to the skin's microbiome, preventing dryness after just one shower and restoring moisture.
The product comes in a 650mL Bottle.
Check out this video to learn more:
This budget-friendly soothing body wash makes use of Moisture Renew Blend, combining plant-based moisturizers with skin-natural nourishers to keep your skin hydrated.
A combination of mango butter and almond butter works effectively to revitalize the skin, rendering a glowing effect.
The vitamins in mango butter contain antioxidants, which effectively prevent cell damage and are good for skin in general. [4]
The formula has glycerine and natural lipids that are absorbed deeply, resulting in radiant skin.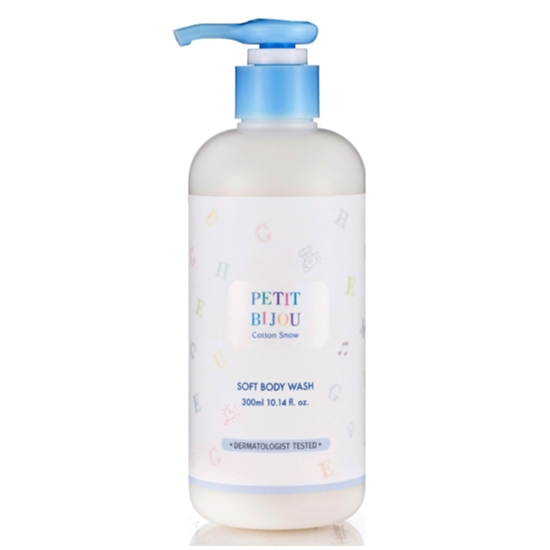 The Petit Bijou Cotton Snow Body Wash contains Aloe Vera, Ivy and chamomile flower extract, milk protein, and lavender.
The best body wash for dry sensitive skin is sulfate-free, paraben-free, soap-free, dye-free, and alcohol-free, and it moisturizes even sensitive skin.
The gentle body wash features a light baby powder scent that helps calm down the stressed body. Besides, check reviews on the best soap to use for sensitive skin too.
It comes in a 300 ml bottle with a huge pump and cute packaging.
Check it out in the video below:
I saw it on ETUDE



Petit Bijou Cotton Snow Body Wash — $11.10

The body wash with baby powder fragrance makes body skin feel moisturized like baby's skin.
This ultra-hydrating body lotion is enriched with coconut oil, the essence of Tiare and vanilla bean extracts. It's perfect for those who're looking for the ultimate hydrating experience.
Vanilla extracts have anti-inflammatory properties and antioxidants, which are good for the skin.
While the coconut oil bolsters the skin's protective layer, locking moisture within and keeping it soft and supple. It comes in a 19.5 fl. oz bottle.
See it in action below:
This moisturizing shower cream gel is best suited for those with extremely dry skin.
The body wash has a unique blend of lipids and plant-based ingredients, combined with mild cleansing agents. It's perfect to soothe itchiness and relieve the skin from severe dryness.
It is medically tested to be hypoallergenic and even works against mild psoriasis.
Its soap-free formula helps to gently remove skin impurities and nourishes it 10x more than the usual body wash. The lotion is sold in 15.8 fl. oz bottles.
See it below compared to Aveeno:
The AtoControl Bath and Shower oil are designed to work on dry skins by alleviating irritation and itchiness.
It contains Castor Oil which supports the natural moisture barrier by dissolving dirt lingering on the skin's surface. [5]
It's fragrance-free and easily absorbed by the skin thanks to its enriching ingredients that leave the skin comfortable after use.
Additionally, its Omega-3 and Omega-6 oils prevent inflammation and redness.
Its soap-free formula treats the skin during flare-ups and is especially suited for those suffering from Atopic Dermatitis. It comes in 13.5 fl. oz bottles.
Check out this video review below for more:
This shower contains the best natural ingredients in activated aloe extract and wheat proteins.
The amazing ingredients are known to provide the skin with amino acids and high glutamine levels that helps keep the skin moisturized.
Also, the marshmallow root helps retain the natural moisture level for extended periods and results in younger-looking, supple skin.
It is sulfate and paraben-free, and also Polyethylene glycol (PEG) free. The product is dermatologically tested and comes in 8.45 fl. oz / 250 mL recyclable bottles.
Check out the review below for more:
This body wash has Shea Butter as its key ingredient, which replenishes the moisture deep below the dermal level.
Other important ingredients include Frankincense and Myrrh extracts which help balance the tone while reducing the appearance of wrinkles on the skin.
It is rich in vitamins and fatty acids that repair and rejuvenate your dull-looking skin.
It is suitable for all skin types, including sensitive ones, due to its nutrient-rich treatment. It comes in 384 mL/12.9 fl oz bottles.
Check out the review below to learn more:
Designed specifically for dry skins, Aveeno Moisturizing Body Wash is proven to improve the health of your dry skin in 1 day.
It is fortified with the key ingredient Shea Butter, It works best to help prevent and protect dry skin throughout the day.
It also contains a naturally active Triple Oat Complex, which offers superior hydration whilst helping the skin restore its natural protective barrier.
You can also try the Aveeno Daily Moisturizing Lotion for extra hydration after your shower!
The body wash is dermatologically tested and is gentle for everyday usage. It comes in 500 ml per bottle.
Check out this honest review below for more:
Cetaphil PRO Moisture-Lipid Body lotion is a creamy wash. It is dermatologically proven to provide non-irritating cleansing. It's great for dry and sensitive skin types.
Key ingredients include Shea butter and niacinamide that nourishes the skin deeply while giving it a soft and supple feel.
The stand-out factor of this body wash is that it supports the skin's natural barrier while providing long-lasting relief from dryness and eczema-prone skin.
It is fragrance and soap-free, besides being hypoallergenic. It's suitable for all ages, including infants.
Check out this video review:
This body wash is an aromatic blend of Pink Grapefruit, Bergamot and Cardamom.
These vitamin-rich ingredients help to even out skin tone and act as natural stringent. It's the best acne soap for body and flare-ups.
This product is made with organic castile soap, which is a versatile vegetable-based soap made free of animal fats and synthetic ingredients.
It is SLS-free and paraben-free, which makes it suitable for all skin types. No wonder it's the best body wash for aging dry skin.
This product has a creamy formula that's gentle to the skin and uplifting. It comes in 155 mL/ 12 fl oz bottles.
Check out this review by Amanda G. on the milk+honey website "I love the smell! It makes my skin smell and feel fabulous! I'm so glad they finally did a refill pouch, I just wish it wasn't so darn expensive! Please don't EVER get rid of this product! ✨??"
#13 Aleavia Body Cleanse: Best For Reducing Fresh Burns and Scars
This soothing body wash contains a unique prebiotic formula that stabilizes the skin's pH levels.
It includes Acadian Sea kelp, ultra-hydrating organic extra-virgin coconut oil, and pure aloe vera, all of which combine together to help gently remove dirt and excess oil.
Aleavia Body Cleanse is gentle yet thorough and is formulated to remove dead skin cells while also allowing your skin to breathe.
This body wash not only helps clean and moisturize your skin, but it will also actively help reduce fresh burns and scars and eliminate body eczema, keratosis and psoriasis.
It comes in 473 mL/ 16 fl oz bottles.
Check out this review:
Whether you have chronically dry skin, or a combination one, try HoliFrog's Kissimmee Vitamin F Therapy Balmy Face Wash.
It comes formulated with natural ingredients such as nourishing antioxidants and jojoba, which nourishes your skin while also dissolving daily grime and makeup.
It is a waterless balmy wash that contains Linoleic Acid (Vitamin F), which is critical in promoting cell turnover and regeneration.
Moringa Seed Oil is another key ingredient that contains several antioxidants, including quercetin and vitamins A, C, and E⁠.
These components replenish skin and help prevent moisture loss. The product comes in 2.5 fl. oz tubes.
Take a look at this amazing video review: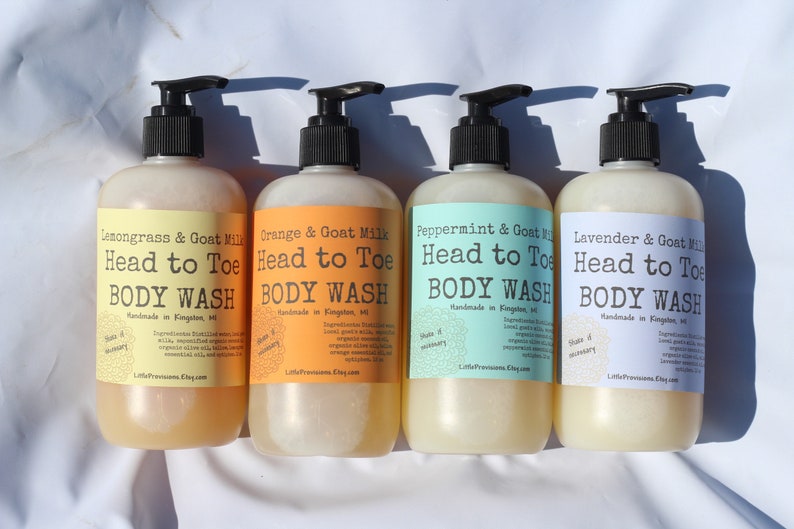 LittleProvison's liquid goat milk soap is soft and lathery. Besides being a good source of lactic acid, goat milk contains fatty acids, probiotics and vitamin A.
These combine together to repair the skin barrier, encourage the growth of skin flora and help in gentle exfoliation.
The product is organic and contains unrefined oil, making it suitable for all skin types, infants included. The product comes in 12 fl oz pump bottles and in 12 different scents.
Here is a review by Amanda Cox on Etsy "Smells so so good! bathed my baby and the entire house smelled of lavender. 10/10. In Love with it."
Infused with organic and wildcrafted sea moss, Strebors Bath and Body wash is the perfect product for an amazing skin-care routine.
Full of minerals and collagen, Sea Moss body wash is lightweight and silky, gentle on your skin and suitable for all skin types.
It is a restorative body wash that lathers away impurities while also nourishing your dry skin thanks to its natural ingredients.
It comes in different variants of 9 fl oz/ 266 mL bottles, suitable for both men and women.
You can also take a look at reviewer Kalyn Ulbric comment on Etsy. "I bought the cucumber melon body wash and soap. I finally got to use them.. And I absolutely fell in Love!!! It smells AMAZING and felt wonderful to use."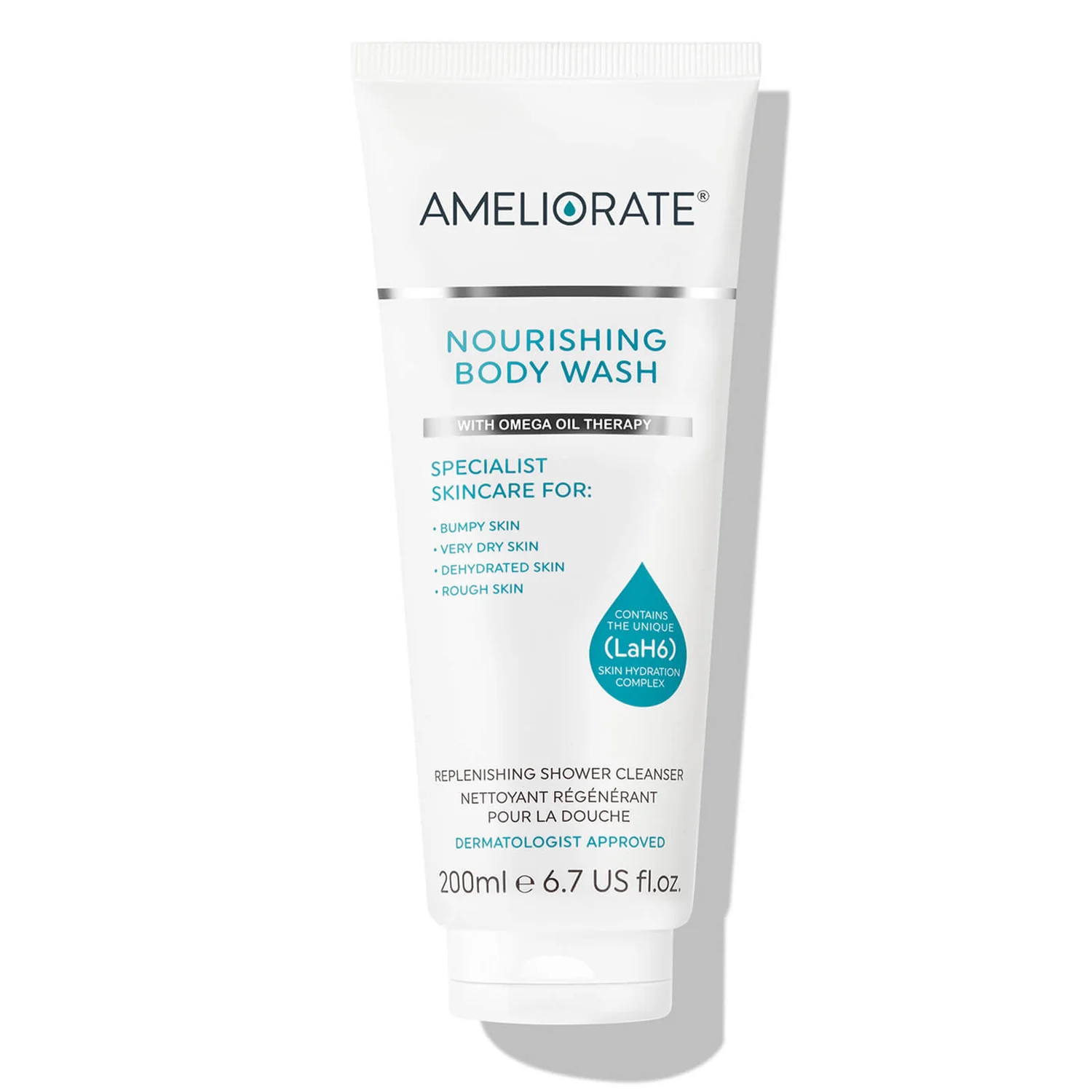 This particular body wash by Ameliorate doesn't dry out your skin. Its cleansing properties are non-aggressive.
It boasts its trademark LaH6 Skin Hydration Complex that amply moisturizes, softens, and gently cleanses your dry skin. The ingredients include Omega oils sourced from Camelina and Starflower.
Check it out in action below!
What to Look for When Buying Best Body Washes for Dry Skin
Now that you have a good idea of my favorites, let's talk about how I chose them in the first place! Here's what I always look for when I'm shopping for my dry skin.
Moisturizing and Hydrating
Since you have dry skin, stay away from products that will make your skin even drier. That includes things like harsh artificial fragrances, alcohol-based cleansers, and retinoids. [6]
After your bath, I recommend finishing off with a moisturizing cream. That will pack the hydration within the surface of your skin.
Products That Over-Exfoliate Your Skin Are A Big No
Make sure that you do not scrub your skin too much while exfoliating in the shower. Be gentle with your dry skin. [7]
If you didn't know, even washcloths, certain loofahs, and sponges could turn out to be very harsh for your skin. The abrasiveness of these materials can break the barrier of the skin.
So in case you have irritated and dry skin but wish to exfoliate, I strongly suggest you employ a body wash with minimal exfoliating properties.
A ph-balanced Body Wash is a Must
A body wash with the correct pH is crucial for your dry skin. Not only does it seal the moisture within your skin, but it also doesn't compromise the barrier of the skin.
The pH of the body wash should ideally be around 5.0, which is the natural pH of your skin.
FAQs
Closing Thoughts & Final Recommendation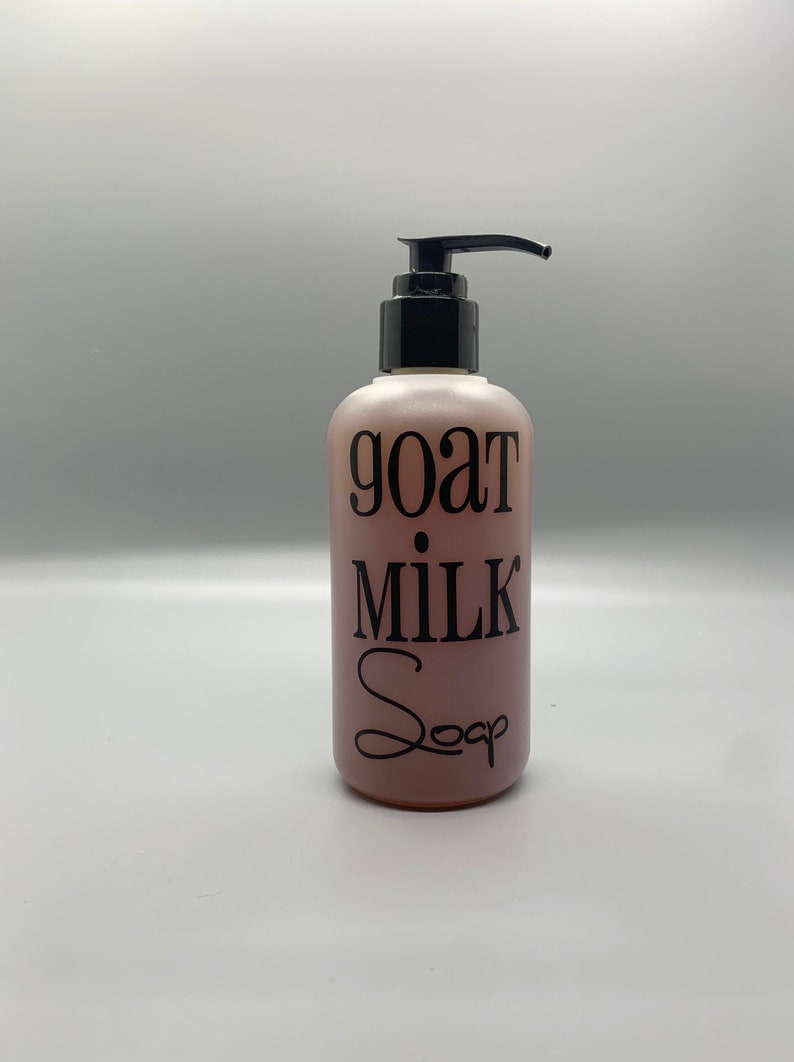 With that, I conclude this guide on the top 17 best body washes for dry skin! I'm pretty sure you're going to love my top pick, although the rest are amazing, too!
In the end, every skin has its own needs and requirements, and you deserve that simply flawless, glowing skin.
References
1. Timmons J (2021) Three Reasons Goat Milk is the Secret Ingredient Your Skin Needs. In: Healthline. https://www.healthline.com/health/beauty-skincare/goat-milk-skin-care. Accessed 1 Dec 2021
2. (2020) Office of Dietary Supplements – Selenium. In: Nih.gov. https://ods.od.nih.gov/factsheets/Selenium-healthprofessional/. Accessed 1 Dec 2021
3. WebMD Editorial Contributors (2020) Health Benefits of Jojoba Oil. In: WebMD. https://www.webmd.com/diet/health-benefits-jojoba-oil#1. Accessed 1 Dec 2021
4. WebMD Editorial Contributors (2020) Health Benefits of Mango Butter. In: WebMD. https://www.webmd.com/diet/health-benefits-mango-butter#1. Accessed 1 Dec 2021
5. Corinne O'Keefe Osborn (2018) Can You Use Castor Oil on Your Face? In: Healthline. https://www.healthline.com/health/castor-oil-for-face. Accessed 1 Dec 2021
6. (2021) Dermatologists' top tips for relieving dry skin. In: Aad.org. https://www.aad.org/public/everyday-care/skin-care-basics/dry/dermatologists-tips-relieve-dry-skin#:~:text=Some%20skin%20care%20products%2C%20such%20as%20deodorant%20soaps%2C,ingredients.%20These%20chemicals%20can%20irritate%20dry%2C%20sensitive%20skin.. Accessed 1 Dec 2021
7. Bottone EJ, Perez AA, Oeser JL (1994) Loofah sponges as reservoirs and vehicles in the transmission of potentially pathogenic bacterial species to human skin. Journal of Clinical Microbiology 32:469–472. https://doi.org/10.1128/jcm.32.2.469-472.1994
What is your favorite best body wash for dry skin? Let us know in the comments below!