Kaolin clay face masks are one of the best at-home beauty products you can think of.
It's a gentle, yet powerful cleanser, it fights acne and increases your skin's elasticity.
If you want to start reaping the benefits of Kaolin clay, you have two options.
Either make them yourself or buy them!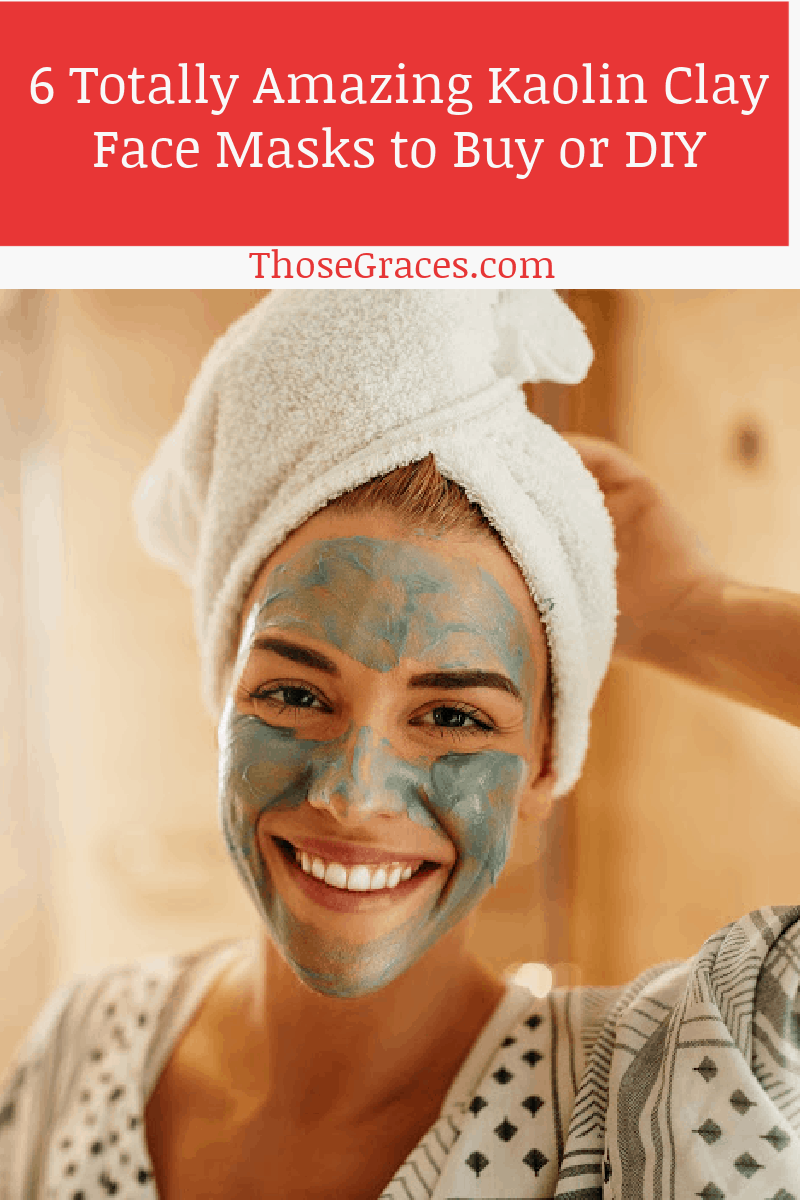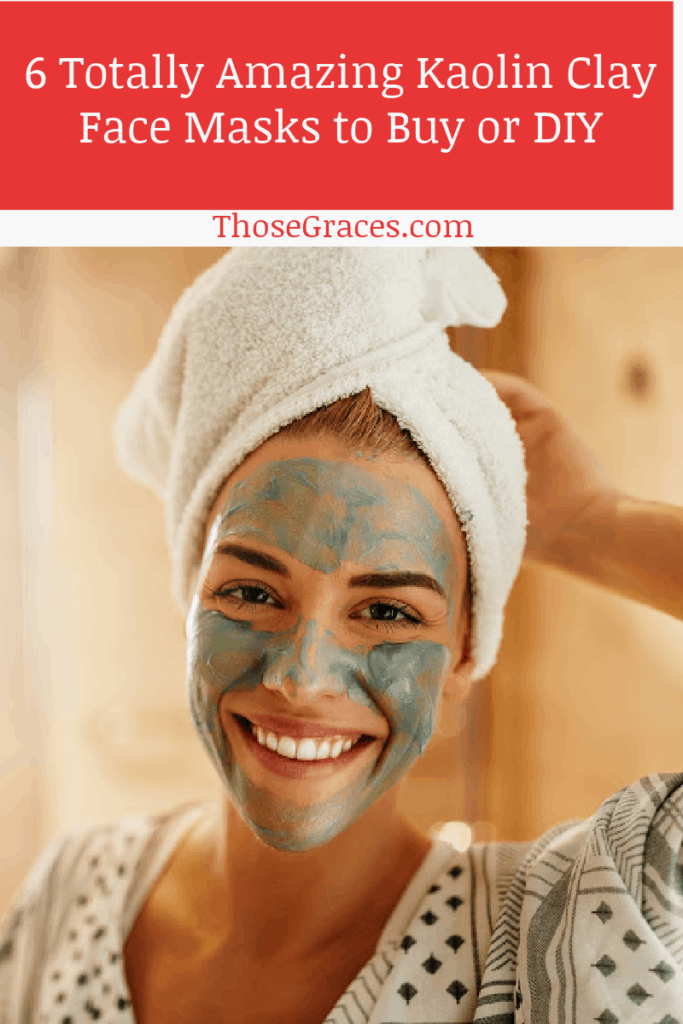 Kaolin Clay Face Mask Recipes
Making your own Kaolin clay face masks is extremely easy and affordable!
1. Hibiscus and Kaolin Clay Face Mask
In this combination, hibiscus and kaolin clay are useful for any skin type.
Hibiscus is rich in antioxidants to protect the skin, while Kaolin reduces acne scarring and aging signs.
In order to make this mask, you need to mix ½ tablespoon of hibiscus petals powder, 1 tablespoon of Kaolin clay, and 2 tablespoons of water.
Apply it to your face, and leave it there until it's dry. When you're done, simply rinse it off with warm water.
You can also try the tutorial in the video below!
Related: DIY Clay Masks
2. Mango and Kaolin Clay Face Mask
Mango has impressive antioxidant properties, and it's filled with essential vitamins.
It can help heal sunburns, reduces redness and irritation, and repairs the skin texture, while the Kaolin clay will reduce aging signs and prevent acne.
You can make this mask yourself by mixing 2 tablespoons of mango puree with 1 tablespoon of Kaolin clay and 1 tablespoon of purified water.
You should let the mask sit on your face until it's starting to dry, and then simply remove it with warm water.
The video below is another great variation using aloe. It calls for Bentonite clay, but you can easily swap it out for Kaolin.
Related: BENTONITE CLAY FACE MASKS
3. Pure Kaolin Clay Face mask
This is ideal if you're struggling with acne and have oily skin. Kaolin clay will deep clean your pores and keep any impurities away. It will also help heal any existing acne scars, and remove fine wrinkles.
The only thing you need for this mask is 3 tablespoons of Kaolin clay and mix it with 2 tablespoons of water.
Apply it to your face and leave it there until it's dry. When you're done, simply wash it off with cold water.
While you don't really need a tutorial for this one, here's a video that I really like anyway:
Related: 6 AMAZING RHASSOUL CLAY BENEFITS FOR YOUR HAIR & SKIN
Kaolin Clay Face Masks To Buy
If you're not in the mood to make a Kaolin mask yourself, you can always buy one from Amazon.
FYI, this post contains affiliate links. If you make a purchase through these links, we earn a small commission at no extra charge to you.
4. MeMe Australian Pink Clay Mask
This Kaolin face mask is one of the best out there. It will detoxify your skin, assure deep cleaning, and make your face nice and smooth.
It has added vitamin C, hyaluronic acid, and aloe vera for a soothing effect, and it's suitable for sensitive skin.
Sale
MeMe Australian Pink Clay Mask | Korean Skin Care, 100% Natural Kaolin Clay | Blackhead Deep Pore Cleanse, Purify & Brighten your Skin | Vitamin C & Hyaluronic acid 4.23Oz
🇰🇷 SKIN HEALING KOREAN FORMULA: Our anti-aging face cream is vegan and cruelty free to ensure the best quality for you. It helps reduce skin inflammation and reduces itching and redness caused from acne and eczema so you get silky smooth skin!
🥰 A COMPLETE CLEANSE: The mask gets deep in pores and unclogs them of impurities like dirt, bacteria, pollutants, blackheads and toxins leaving them clean and purified. It's made with witch hazel which promotes a faster recovery process.
🌟 DETOXIFYING CLAY MASK: Give your skin a radiant glow! Our face mask made with 100% natural Kaolin clay sourced from mineral rich regions of Australia will provide you with a deep cleanse to help give your face a super refreshing look and feel!
✨ ENHANCE YOUR NATURAL BEAUTY: This pink face mask balances and improves your complexion by reducing the appearance of pores, minimizing shine without drying out your skin. Get happier and healthier skin to exude elegance anywhere!
💎 LIFETIME GUARANTEE: The secret is out. Find out what the buzz is about! We're so confident that you'll love our skincare products that we've back it with a lifetime guarantee. Try it and if you don't love it we'll give you your money back.
5. Swisse Manuka Honey and Kaolin Clay Mask
Manuka honey is very popular for its natural properties of cleaning and purifying the skin.
Being mostly charcoal and Australian Kaolin clay, this mask is suitable for any skin type and can remove the dead skin and extra oil on your skin.
This mask is especially useful if you're dealing with acne, as it will treat it and heal the scarring.
Swisse Natural Skincare Manuka Honey Australian Kaolin Clay Face Mask | For Combination Skin | Cleanses, Purifies, & Hydrates | Charcoal, Norwegian Kelp & Red Algae, and Aloe Vera Extract | 2.47 oz
NATURAL SKINCARE THAT WORKS: Enriched with 98.7% naturally-derived key ingredients to help skin feel smooth and hydrated. Charcoal and Australian Kaolin clay are great for helping to remove dead skin cells and absorb excess oil, minimizing the appearance of pores.
FORMULATED FOR COMBINATION SKIN: Our Manuka Honey cleansing face mask is naturally absorbent and purifies skin. Aloe Vera Extract hydrates and conditions the complexion, leaving it feeling smooth and moisturized. Ideal for blemish prone skin.
LUXURIOUS FACIAL: Charcoal and Australian clay help remove dead skin cells and absorb excess oil, gently cleansing skin and minimizing the appearance of pores. Vitamin and mineral rich Norwegian Kelp & Red Algae hydrate and strengthen the skin's elasticity, promoting healthy cell regeneration.
NO HARSH INGREDIENTS: Our natural facial mask is formulated without sulfate, petrolatum, and paraben, and is not tested on animals. Free from toxins and gentle on skin.
THE SWISSE DIFFERENCE: As Australia's No.1 supplement brand, we know health and wellness are the foundation of happiness. In our skin care line we apply our passion for finding the worlds best ingredients to help you look and feel your best. Nurtured by nature and prepared by Swisse. Discover the Swisse Difference.
6. Teami Kaolin Clay Mask
No products found.
If you're in need of a mask to help you deal with acne, blackheads, and oily skin, then this face mask will do the trick.
It gently exfoliates the skin, while providing intense moisturizing and heals acne scarring.
No products found.
Kaolin clay face masks are becoming the new standard, and it would be amazing to join the trend!
Related: Kaolin Clay for Hair
Do you have any favorite Kaolin clay face masks to buy or DIY? Share below!