The big day is on and you need to prepare yourself with these at home beauty tricks to prepare for the wedding day!
Of course, you can always visit a spa for facials and beauty treatments, but that's not always feasible.
Besides that, it can be quite expensive.
So gather your bridesmaids and start preparing your beauty ritual for the big day!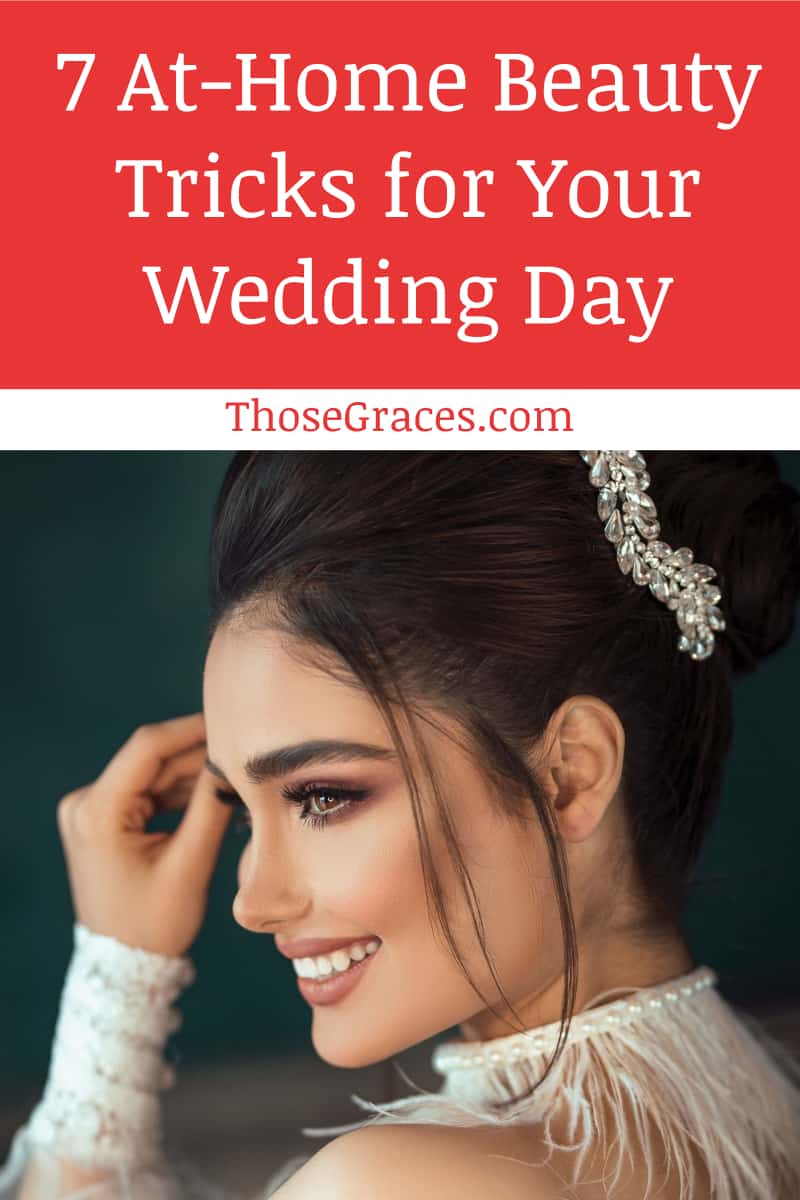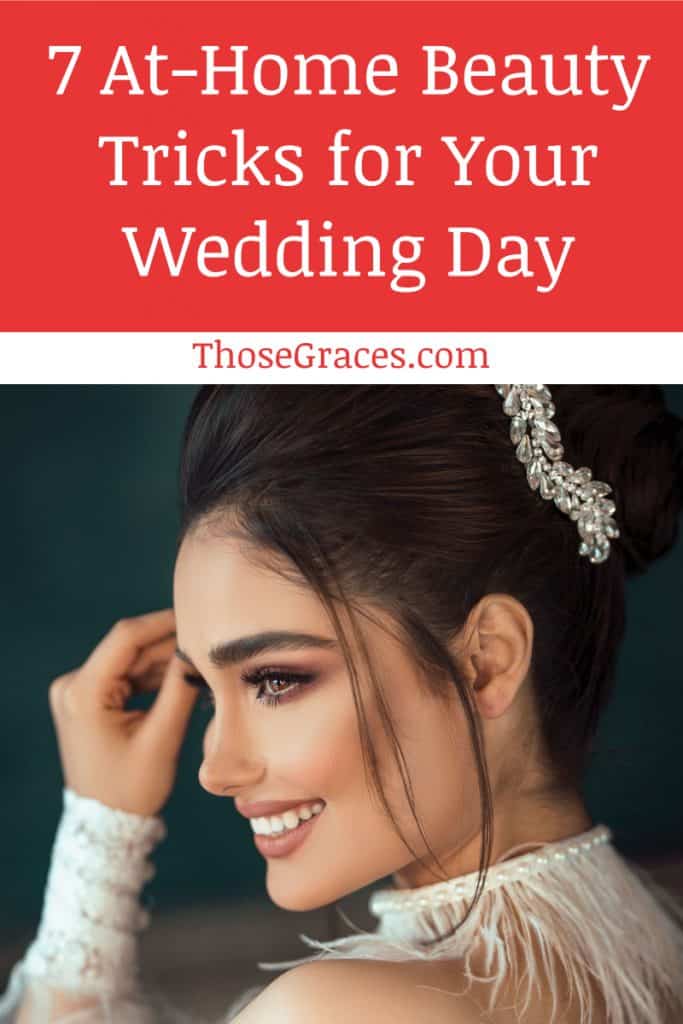 7 At-Home Beauty Tricks To Prepare For Your Wedding Day
These at-home beauty tricks for your wedding day are super simple and extremely inexpensive.
Choose the ones that fit your need or try them all!
1. Prepare An Aloe-Vera Mask
Aloe Vera has anti-inflammatory and rejuvenating properties, meaning that it will leave your skin and hair looking amazing.
You can make a mask out of it and use it on your hair and skin. It will clean everything up and prepare you for the big day.
Here's one that we love:
2. Sleep Well
A good night's sleep is not something you can overlook.
No matter how much time you put into creating the perfect at-home beauty routine, you will still need to get a good sleep.
Ultimately, makeup is not going to be able to cover a lost night, asnd it may affect your whole wedding experience.
3. Stay Hydrated
Nothing ever compares to a healthy and hydrated body.
It will prevent any spots or pimples from appearing and you will feel amazingly rested.
Even though wedding time may feel overwhelming, it's important that you remember to drink enough water and stay hydrated!
If plain water doesn't do it for you, try these infused water recipes from the American Heart Association:
4. Apply A Baking Soda Mask
A baking soda mask will leave your skin glowing and healthy.
You only need to mix some baking soda, olive oil and one tablespoon of honey and apply the mask on your face for about 10 minutes.
Remember that honey will clean and dehydrate the skin, so you need to apply a rich moisturizing face cream after this mask.
You can keep this ritual and apply this mask once a week for the best results.
5. Use A Clay Mask For Oily Skin
Oily skin can be a problem in general, not only on your wedding day, so you need to know how to prepare.
The excess sebum will collect impurities and may cause blackheads and pimples, and let's be fair, no one ever wants that.
What you can do, is get yourself a clay mask and add it to your weekly routine.
It will leave the skin dry and clean, and you won't have to worry about it!
6. Treat Dark Circles With Potato Juice
Dark circles can make any day look a lot less pretty. If you are dealing with them, then you can use this fix.
Simply make some potato juice and apply it under your eyes using cotton pads.
If you maintain this daily routine, you will start seeing differences in a very short time.
7. Don't Experiment
This may go without saying, but it's important to put a pause to experiments around your wedding day.
You need to look flawless and the wrong combination may do the exact opposite.
Stick with these at home beauty tricks for your wedding day for now, and stay safe!
These at-home beauty tricks for your wedding day will definitely help you prepare for the big day, and you won't have to worry about taking a risk and visiting a salon!
Do you have any favorite at-home beauty tricks? Share below!