At-home foot masks are an inexpensive and fun way to get those tootsies flip-flop ready!
Of course, you need to know what you can use and what will actually work in the way you want it to.
Let's take a look at a few foot masks you can do it yourself with what you can find around your house!
Then, for those who just aren't feeling the DIY joy, we'll check out some great ones to buy.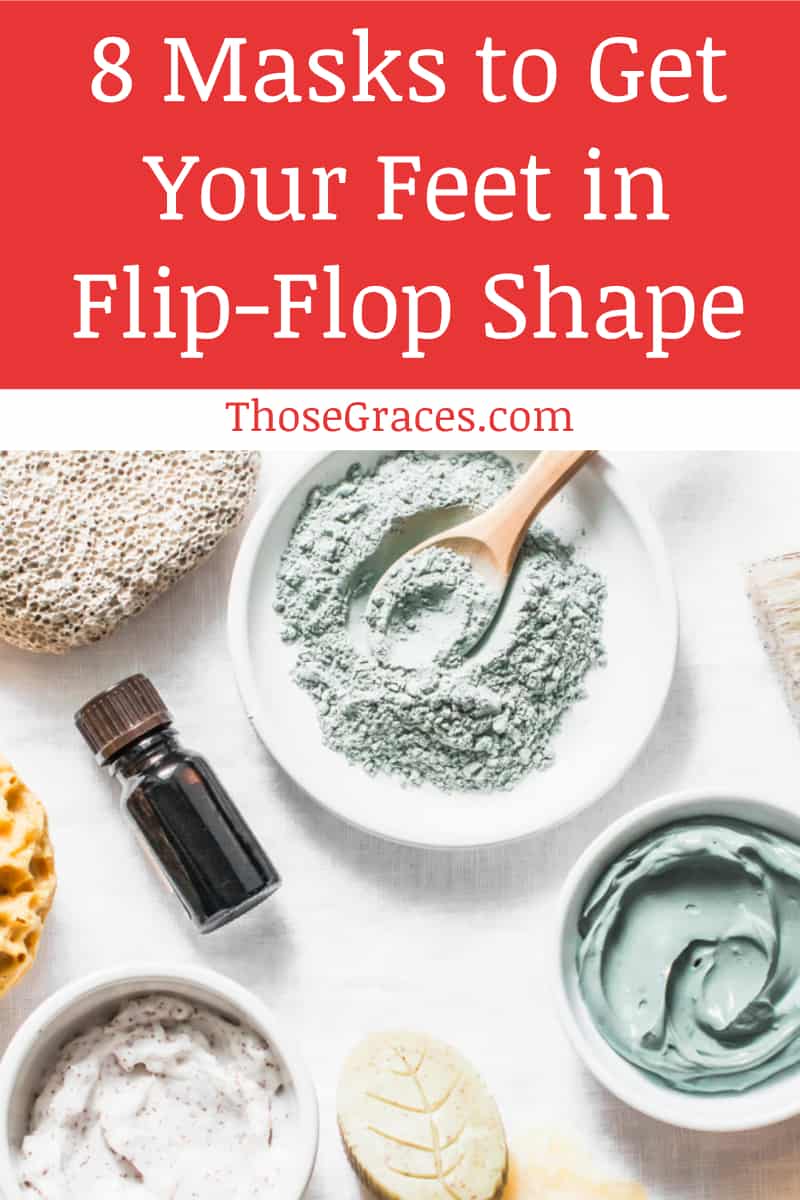 DIY Foot Masks to Make at home
Making DIY foot masks is one of my favorite home beauty treatments. It's so easy!
With just a few ingredients- most of which you already have on hand- you'll be well on your way to soft, smooth and sandal-worthy feet.
Here are a few of my favorites!
FYI, this post contains affiliate links. If you make a purchase through these links, we earn a small commission at no extra charge to you.
1. Moisturizing Foot Mask
There's a chance your feet may be very dry and this is a great mask in that case. All you need to do is mix one tablespoon of olive oil, one tablespoon of cocoa butter and a few drops of Vitamin E. Just mix everything well and apply it on your feet after a warm shower. If possible, leave it overnight and see the results yourself!
2. Vegetable Oil Treatment
Vegetable oil is a very powerful moisturizer. What you can do is apply it on your feet at night and put on a pair of old socks. Vegetable oil will stain, and you may not want to use something important for this. In the morning, you will definitely see your skin softer!
3. Oatmeal Foot Mask
This one is a great foot mask, as well as a scrub. You need to combine a quarter of a cup of rolled oats and a quarter cup of brown sugar. After you pulse them together in a food processor, just add two tablespoons of honey, one tablespoon of lemon juice and one tablespoon of olive oil. Massage the mixture into your feet and let it sit for 10 minutes. You can also use Ziploc bags for this. After the 10 minutes just rinse and enjoy your incredibly soft feet!
4. Honey and Cucumber Foot Mask
A good foot mask for repairing and softening your skin is exactly this one! Add two small cucumbers and a few tablespoons of honey in a food processor and mix everything until it becomes very smooth. Apply it on your feet and leave it there for 20 minutes. By doing this regularly, in no time your feet will feel like new.
Best Store-Bought Foot Masks
Of course, not everyone has the time to prepare a DIY foot mask, but the good news is that there are options for everyone.
1. Lavinso Foot Mask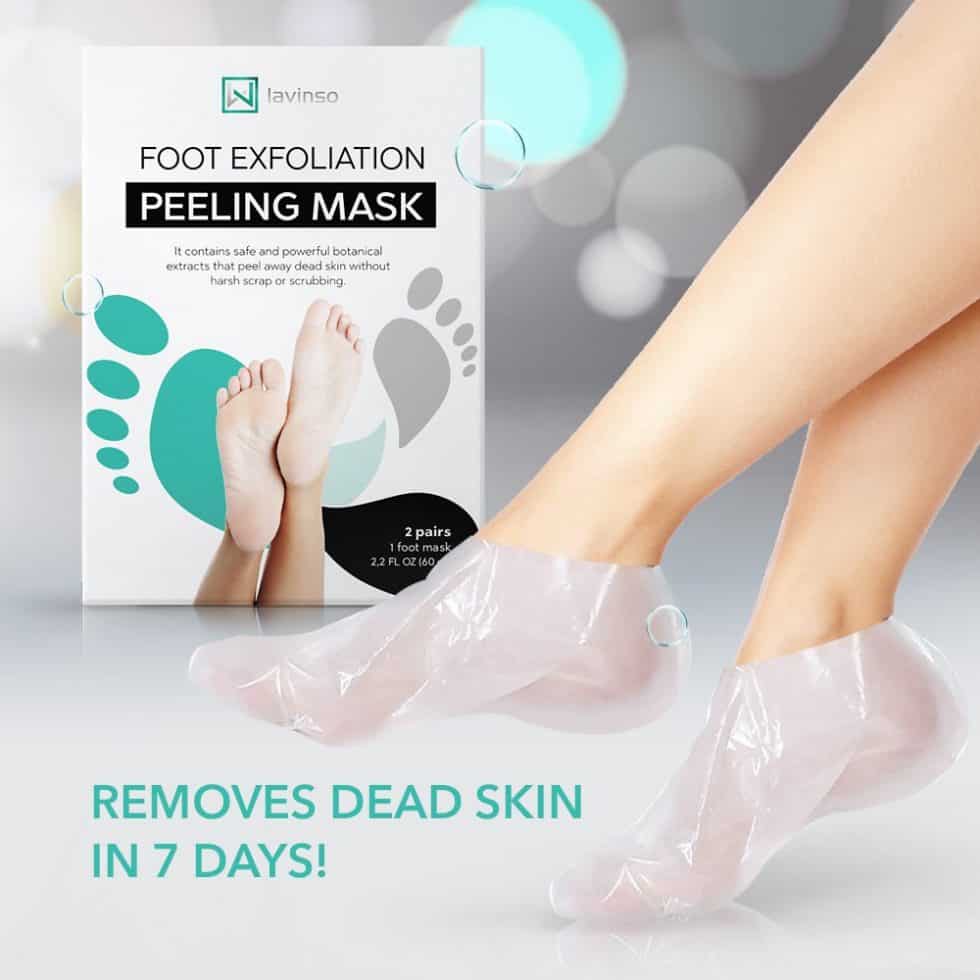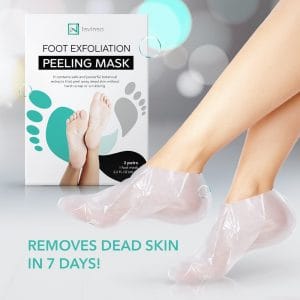 If you're looking for baby-soft feet, these socks may just be the answer. Of course, there is a whole process before applying the exfoliating socks and you will start seeing results in about two weeks after your skin starts peeling, but you will be left with incredibly soft skin! You can find it here.
2. Aveeno Repairing Cica Foot Mask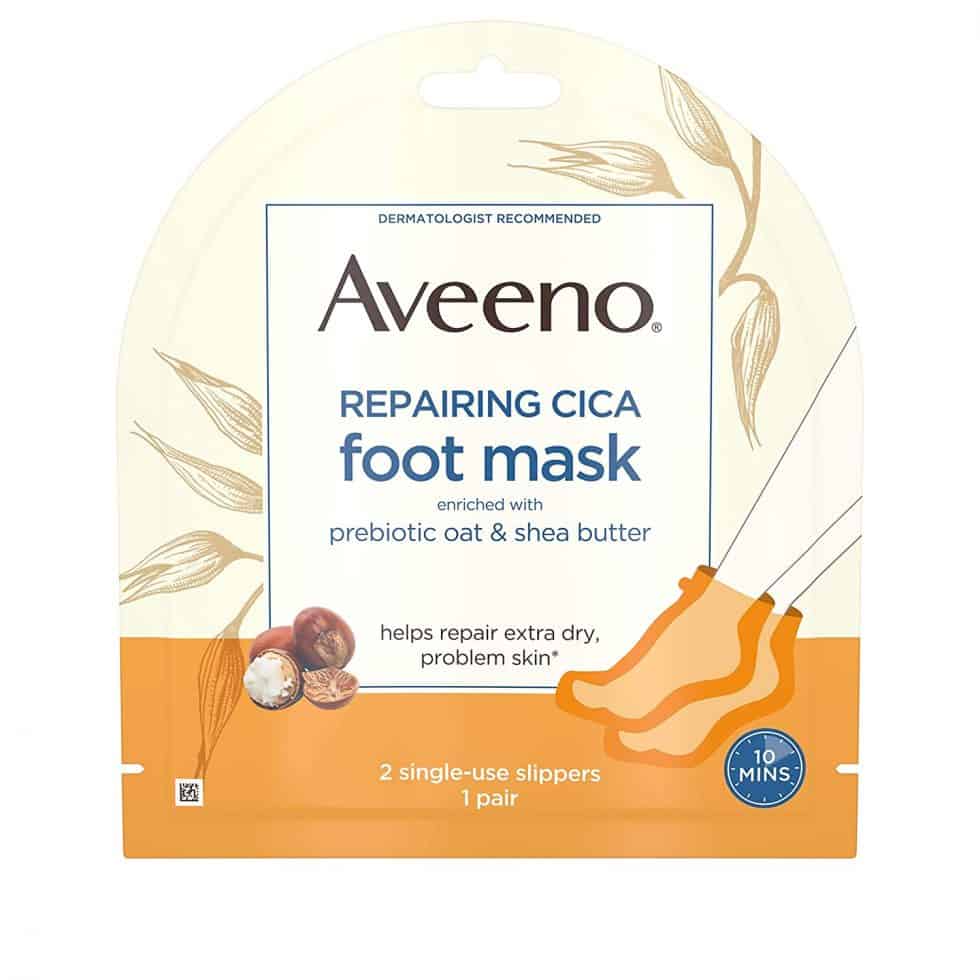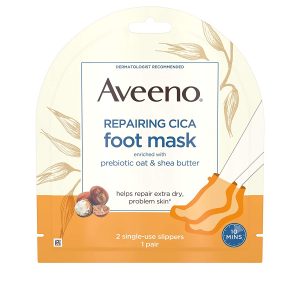 This is one of the classic foot masks that will actually help repair the skin of your feet. There's only exfoliation involved, so no peeling, and you can leave the socks on for about 10 minutes and you will start seeing results. It's available here!
Related: Aveeno Foot Mask
3. Sephora Lavender Foot Mask