Wondering about rhassoul clay benefits for your hair and skin?
Maybe you've never even heard of this type of clay and want to know what it is?
Either way, we've got you covered below!
Read on to learn where it comes from and why it needs to be part of your overall skincare routine!
Related: 6 Amazing Rhassoul Clay Masks for Skin & Hair Care (DIY and Buy)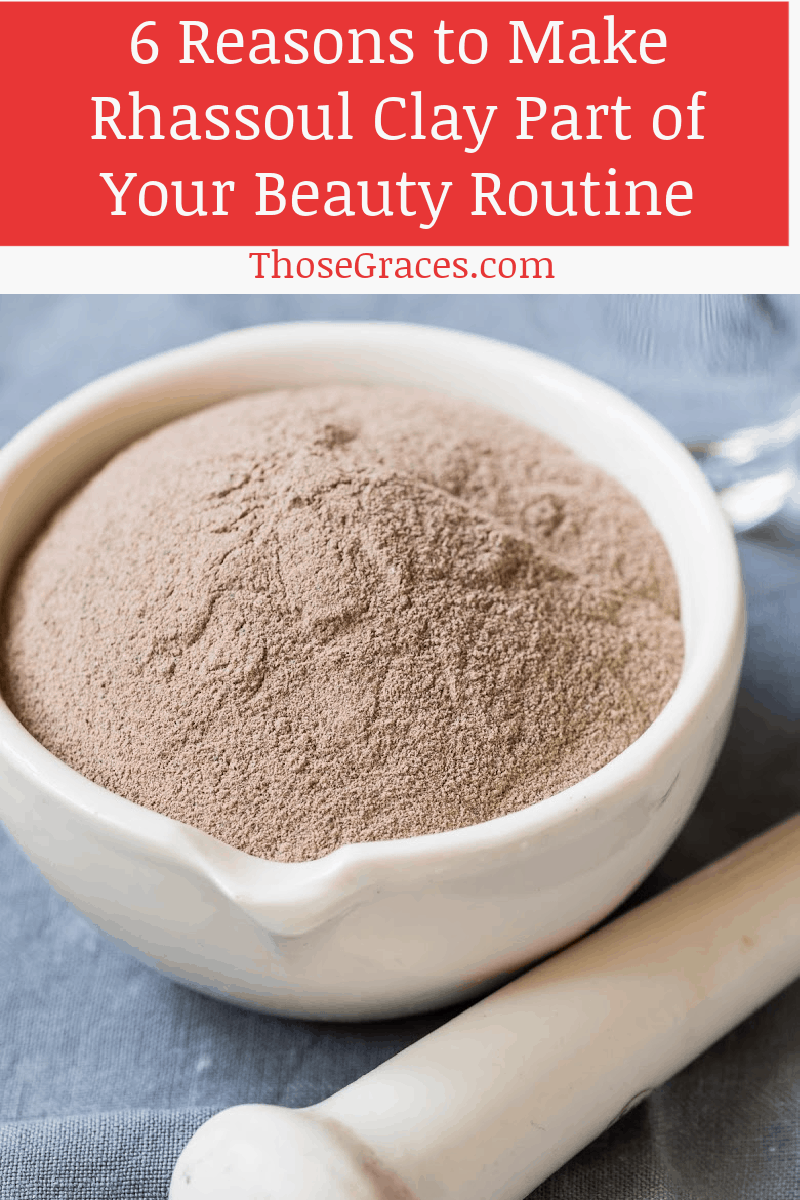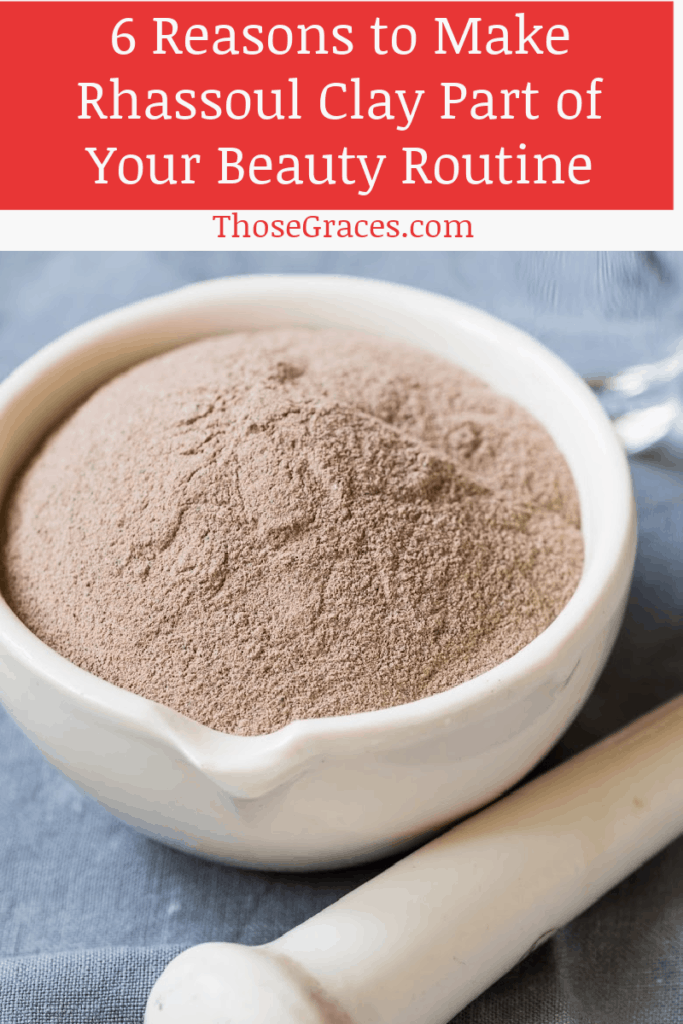 6 Amazing Rhassoul Clay Benefits for Hair & Skin
I spent very many years in my life trying to find a solution for my face acne and blemishes.
And the more I tried more skincare products, the more my skin condition deteriorated.
It might have been from the reaction of the multiple chemicals I used, impatience, or inconsistency.
But one thing that I wish I had was a chance to learn about skincare and haircare from someone who had experienced my issues.
Lucky for you, you have me. I'll teach you about the important tips and ingredients for your skin and hair.
Below, I'll discuss rhassoul clay, what it is, and its benefits.
First, though, check out the video below for a comparison of rhassoul vs. bentonite vs. kaolin clay.
What is Rhassoul Clay?
Also known as red clay, rhassoul clay is a natural mineral formed as a result of volcanic geothermal and volcanic activities.
It has a silken texture that helps reduce spots blemishes on your skin and even your skin out.
There are many other rhassoul clay benefits for skin and hair care, and that's what I'll discuss next.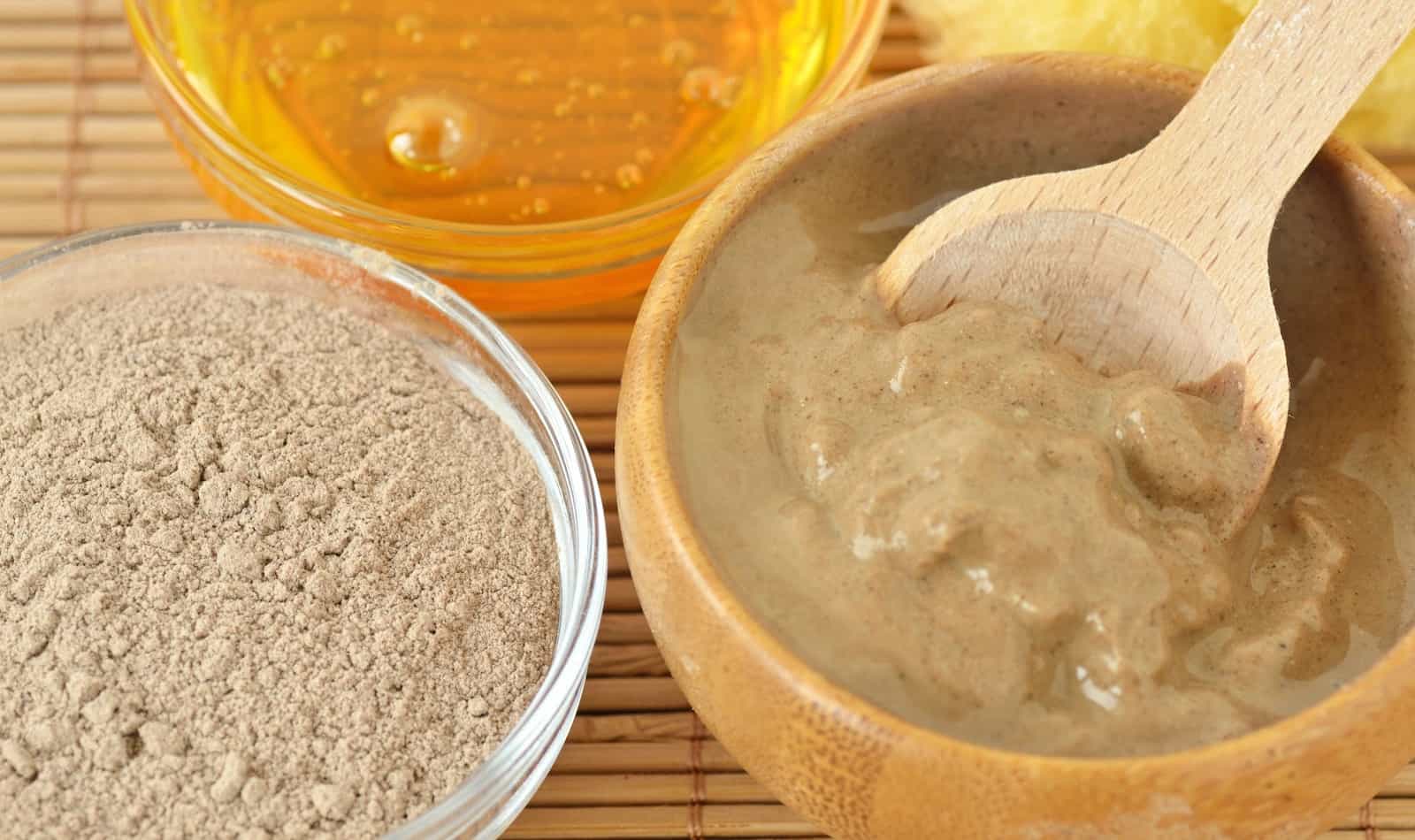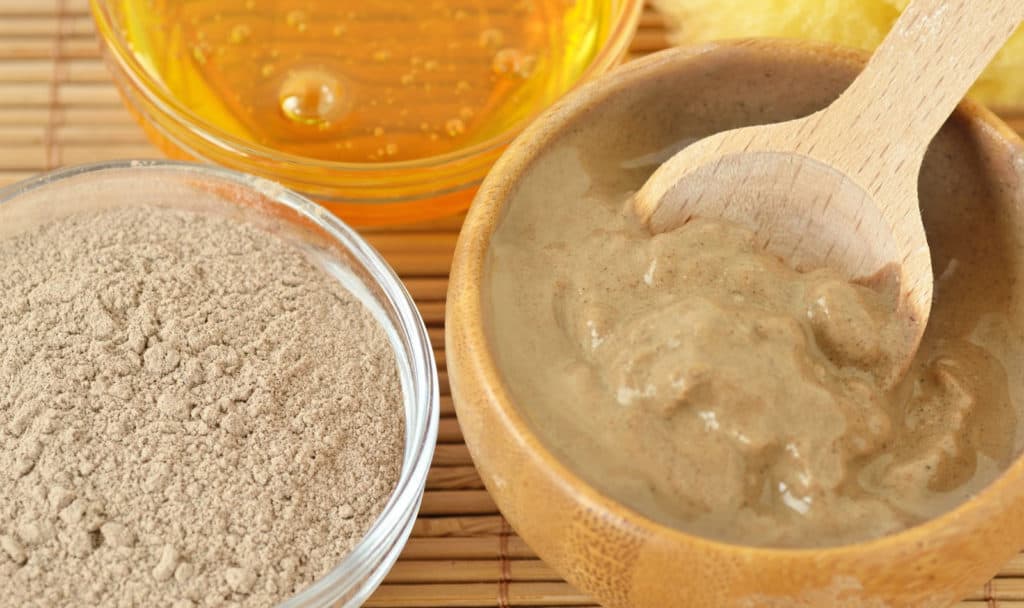 READ MORE: Types of Korean Bangs That You Should Try
Rhassoul Clay Benefits for Skin
There are several benefits that you get from using rhassoul clay on your skin. Here are some of them.
1.It Detoxifies Your Skin Preventing Skin Breakage & Premature Aging
Although many clays are suitable detoxifiers, the scientific nature of rhassoul clay makes it among the most effective.
I'm not going to get all nerdy on you, but it simply means that the clay's molecular structure has a very high negative charge.
This means that it can easily draw impurities (which have a positive charge) from your skin's pores.
This helps in detoxifying your skin, resulting in a reduced number of blackheads, making rhassoul one of the best pore cleansers as it removes grime that is deep in pores.
This is crucial as the grime results in premature aging, future breakouts, and even turn off your skin's glow.
That's not all; the clay also nourishes your skin with essential minerals in the process, without offsetting its balance.
Related: Skin Care Recipes
2.Cuts Oil Production
Rhassoul clay has a naturally high level of zinc that helps cut oil production.
Since the clay has high absorbing power, it can draw both surface and deep oils inside the pores.
This is critical because more oil in pores means more breakouts.
The astringent properties of the clay also help dry the oil. Therefore, you can say goodbye to blackheads and oily skin.
Other people will notice your skin looks healthier, brighter, and has an even tone.
3. Softens and Hydrates Your Skin (Dry Skin)
Rhassoul clay is mostly known for improving oily and congested skin.
But it's a fantastic skin treatment for aging skin and dry skin too.
The clay exfoliates the skin leaving it soft, silky-smooth with an improved texture that others can see.
It can actually hydrate the skin if properly used.
You can read more on the benefits of rhassoul clay on your skin here.
Rhassoul Clay Hair Benefits
Just like with the skin, rhassoul has several positive impacts on your hair. Below are some of them.
4. You Can Use it as a Natural Shampoo
Everything from the volume and edges of your hair is affected by the hair products you use.
By mixing rhassoul clay with rosemary water, you get a paste that can be used as a shampoo.
You can also add other healthy oils to enjoy more benefits.
Massage the shampoo on your scalp and wet hair, and rinse it off with cold water. Your hair will be soft, clean, and healthy.
Check out the video below for more tips on making a DIY rhassoul clay shampoo.
5. Fights Dandruff
Many people struggle with annoying dandruff on their hair, and getting a product that gets rids of them completely can be really hard.
Rhassoul clay helps in exfoliating dead skin and balances sebum secretion on the skin, which helps to fight dandruff on the hair.
6. Conditions and Detangles Your Hair
My natural hair can really become messy and unmanageable, which can be incredibly frustrating.
Trying to detangle it after washing can be a very painful and daunting task too.
But by using rhassoul clay for my hair, I've noticed a huge difference.
The clay acts as a natural conditioner, leaving your hair manageable, shiny, soft, and silky.
You can read more on the benefits of rhassoul clay on hair here.
The video below shows you a neat way to use it in conditioning clay cubes.
Where to Buy Rhassoul Clay
I know you're looking forward to trying out rhassoul clay on your hair and skin.
But where do you buy it? Below are my recommendations on the best places to purchase rhassoul clay.
FYI, this post contains affiliate links. If you make a purchase through these links, we earn a small commission at no extra charge to you.
1. Amazon
At one point in your life, you've probably shopped something from amazon. Lucky for you, you can buy rhassoul clay there too.
Some of their best options include Alomine Rhassoul Clay and ClearLee Rhassoul Clay.
2. Etsy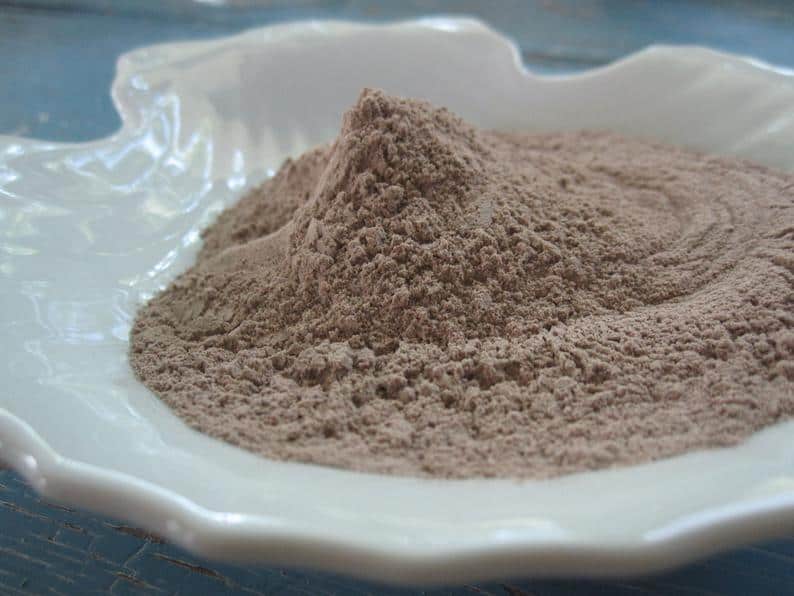 Etsy is also a reliable online store. They have a variety of products, and that includes rhassoul clay.
They have small packages that are pocket friendly if you're just looking to try out the clay.
Some good options that are highly rated include this rhassoul clay 4oz and the Avadata rhassoul clay (pictured above).
3. Rhaclay
Rhaclay is an online store that focuses on natural rhassoul clay.
They sell you 100% premium products for your skin and hair care.
They also have multiple recipes on how to use rhassoul products on their site.
Benefits of Rhassoul Clay on Hair and Skin (Final Words)
Everyone's skin and hair are different, but they're some products that work for all types. And one of them is the rhassoul clay.
I hope you get a chance to try out the rhassoul clay because it's incredibly powerful for skin and hair care.
Plus, since it's made from clay, it's fairly allergy-friendly (but still do a small patch test first).
Meanwhile, if you've used this clay before, we'd love to hear your experience with it.
What do you think about these rhassoul clay benefits? Have you tried any hair or skin products made with it? Share below!