If you need a bit of fun and happiness in your day, these smiley face nail designs are just what you need!
You'll find a ton of super cute ideas that will definitely make everyone around you grin with glee!
From simple minimalist nail design to mix-and-match styles, they're all adorable and festive, and fun!
Let's check them out!
Don't forget to check our art subscription box comparison!
Our Top Picks
This post contains affiliate links. We earn a commission if you make a purchase at no extra cost to you.
Check out the table for a quick overview of our favorite nail polishes to use for these designs, then read on for more details!
#1 Mix-and-Match Smiley Nails
How cute are these mix-and-match nails? They're so bright and cheery!
Plus, they prove that you don't have to have a smile on every single nail. Even one will do just fine!
Get monthly nail art kits delivered right to your door!
#2 Different Colored Nails With Smiles
We totally think that these look like happy faces, so we had to add them to our list. I really love them because they're easy enough for even beginners to pull off.
#3 Festive Santa Smile Nail Art for the Holidays
Aren't these the best smiley face nails for the holiday season? Totally festive and fun! You may want to bookmark this for next winter!
Or go ahead and try it now. Hey, we can all use a little holiday cheer any time of the year!
Lock in your gel nail colors and keep them vibrant with this amazing lamp kit!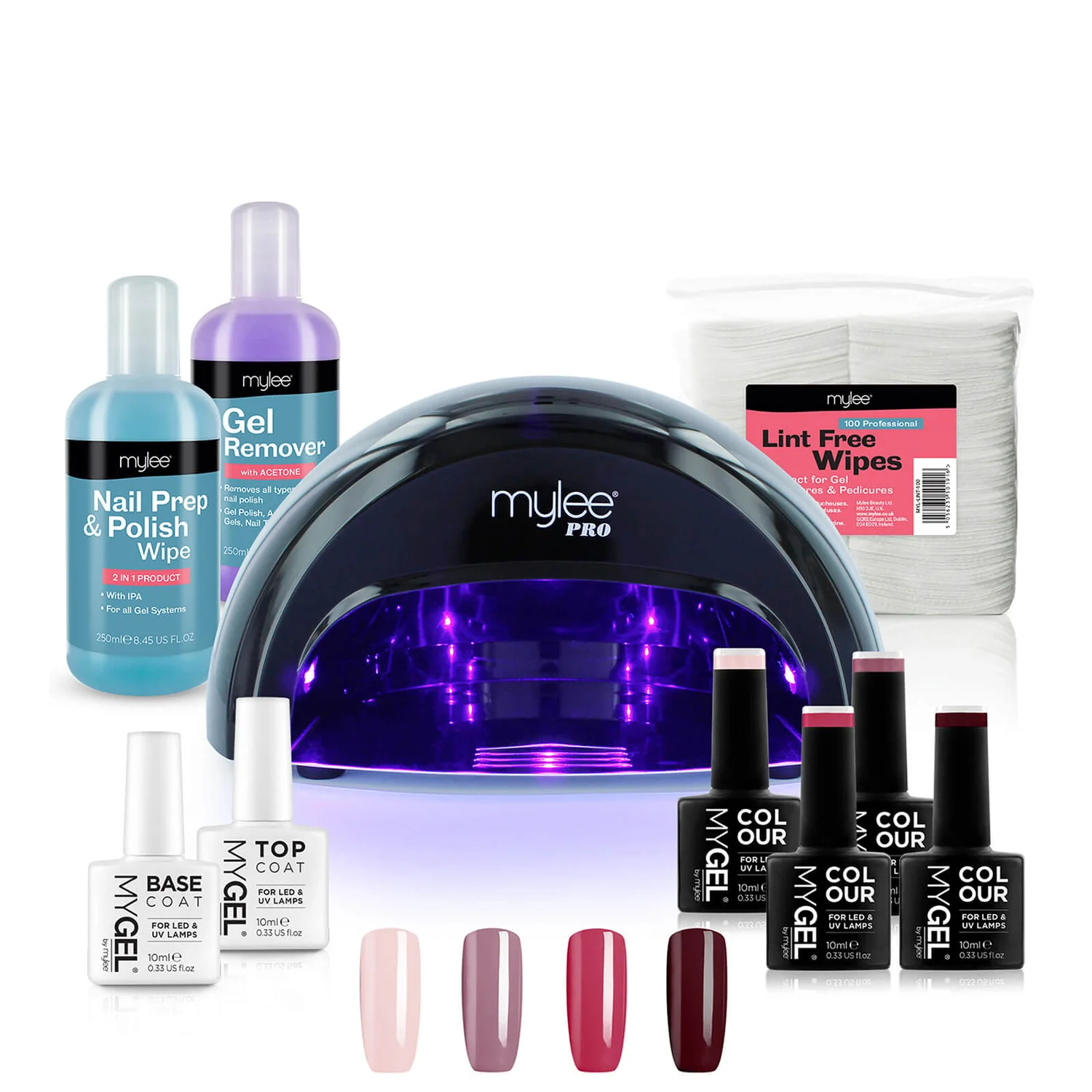 #4 Flower Power Smile
We are obsessed with this adorable look. It's bright, cheerful, and certain to be your new favorite. They're perfect for spring!
Beautiful nail art begins with clean and healthy nails. Try this to help get rid of dry skin and raggedy hangnails!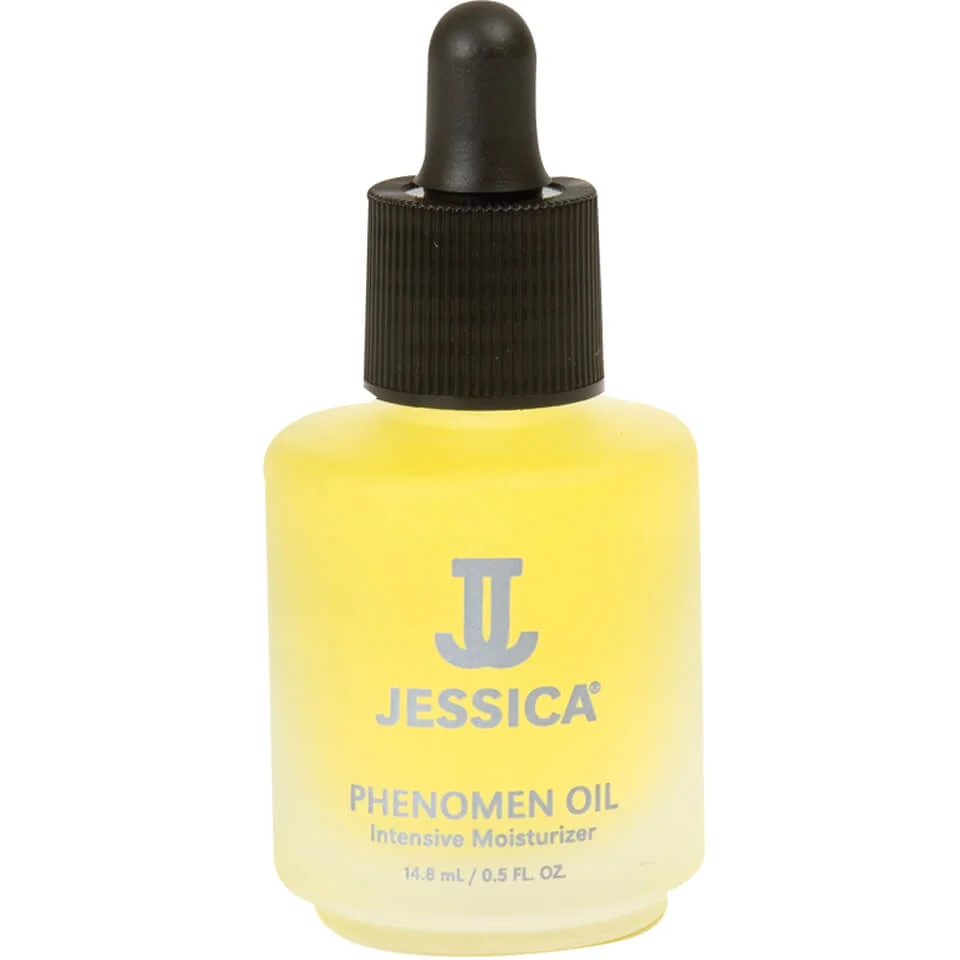 #5 Double Happiness Rainbow Smiley Face Nails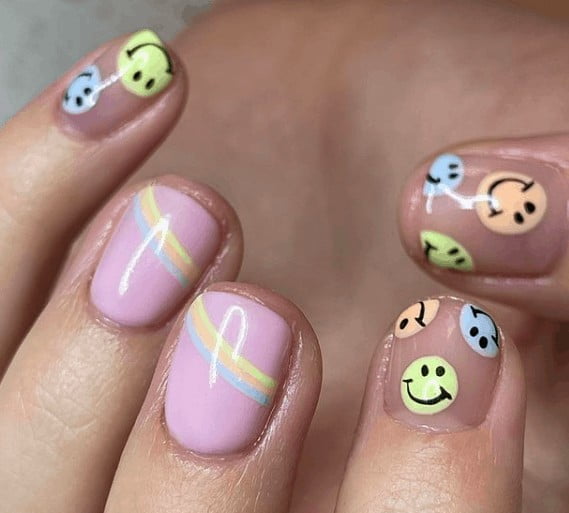 Rainbows and smiley faces? Yes, place! This look is seriously so cute! (We're still smiling!) I also think these would make super cute Easter nail ideas.
These colors are the perfect complement to just about any nail art design!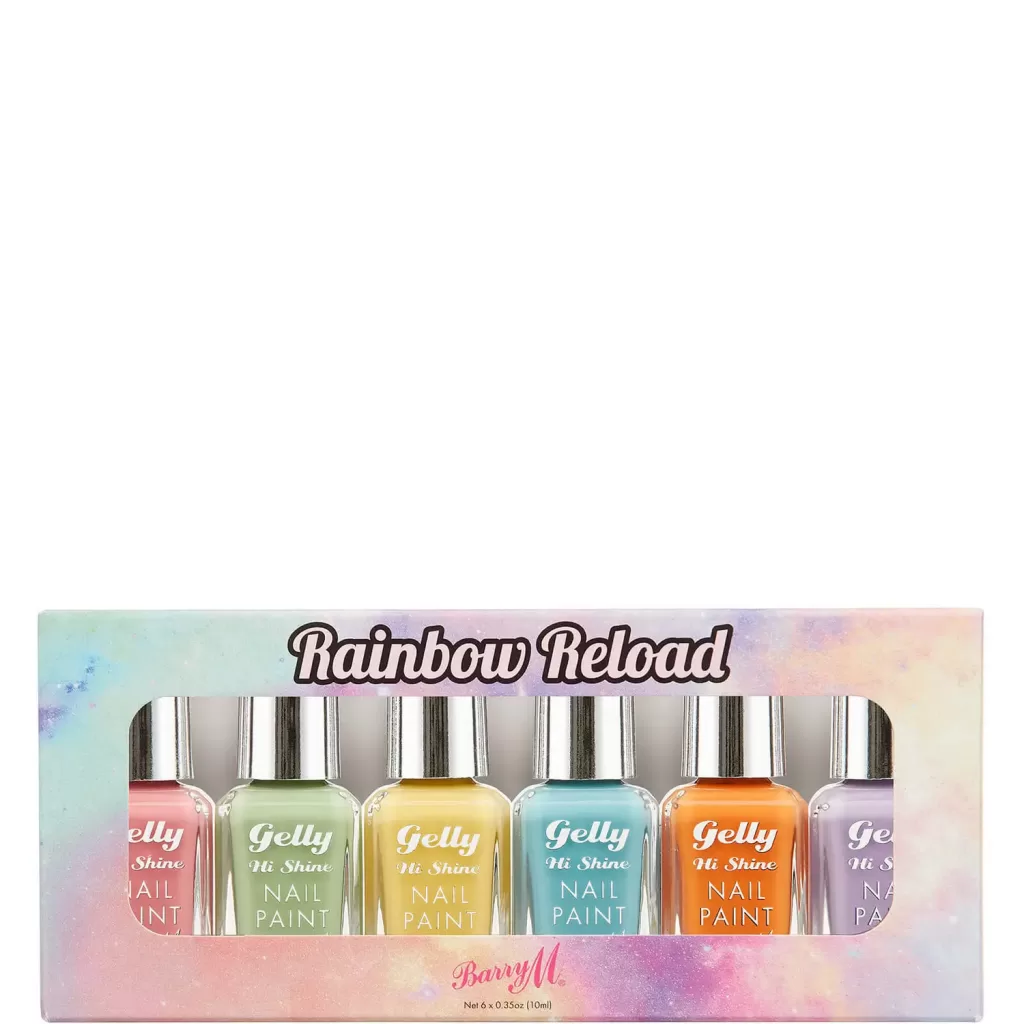 #6 Happy Hands Minimalist Nail Art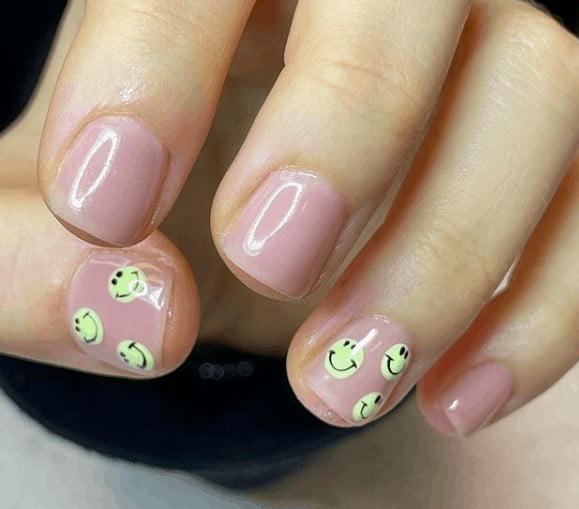 Baby smiley faces are the cutest! We love how this is on just a few nails in this design. It has a real minimalist feel to it.
Make your gel nail polish last longer with this base coat!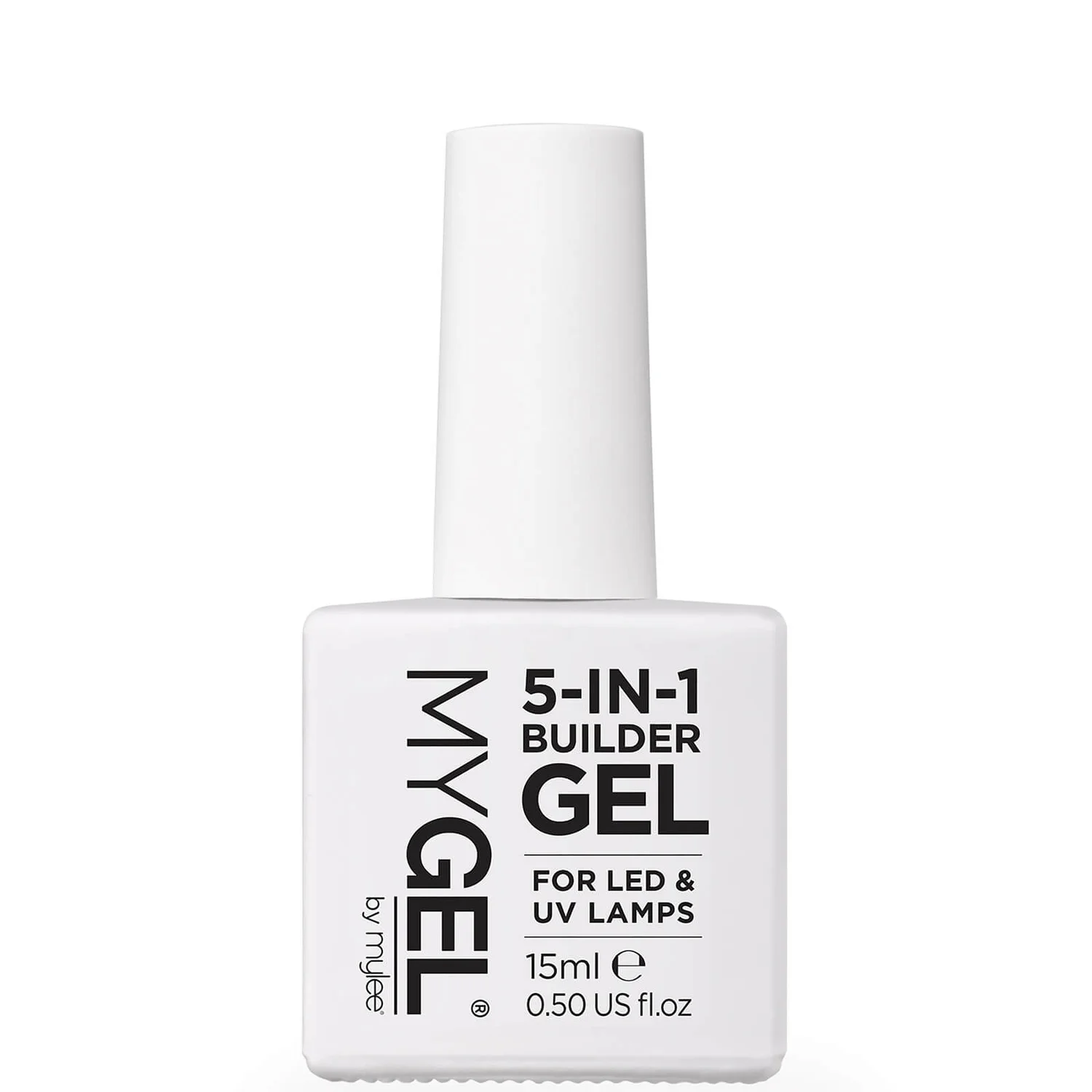 #7 Halloween Smiles
Here's another idea to hold onto for later this year. Maybe not your traditional smiley face, but this Halloween smiles counts to us!
Try this all-in-one nail paint for a better look!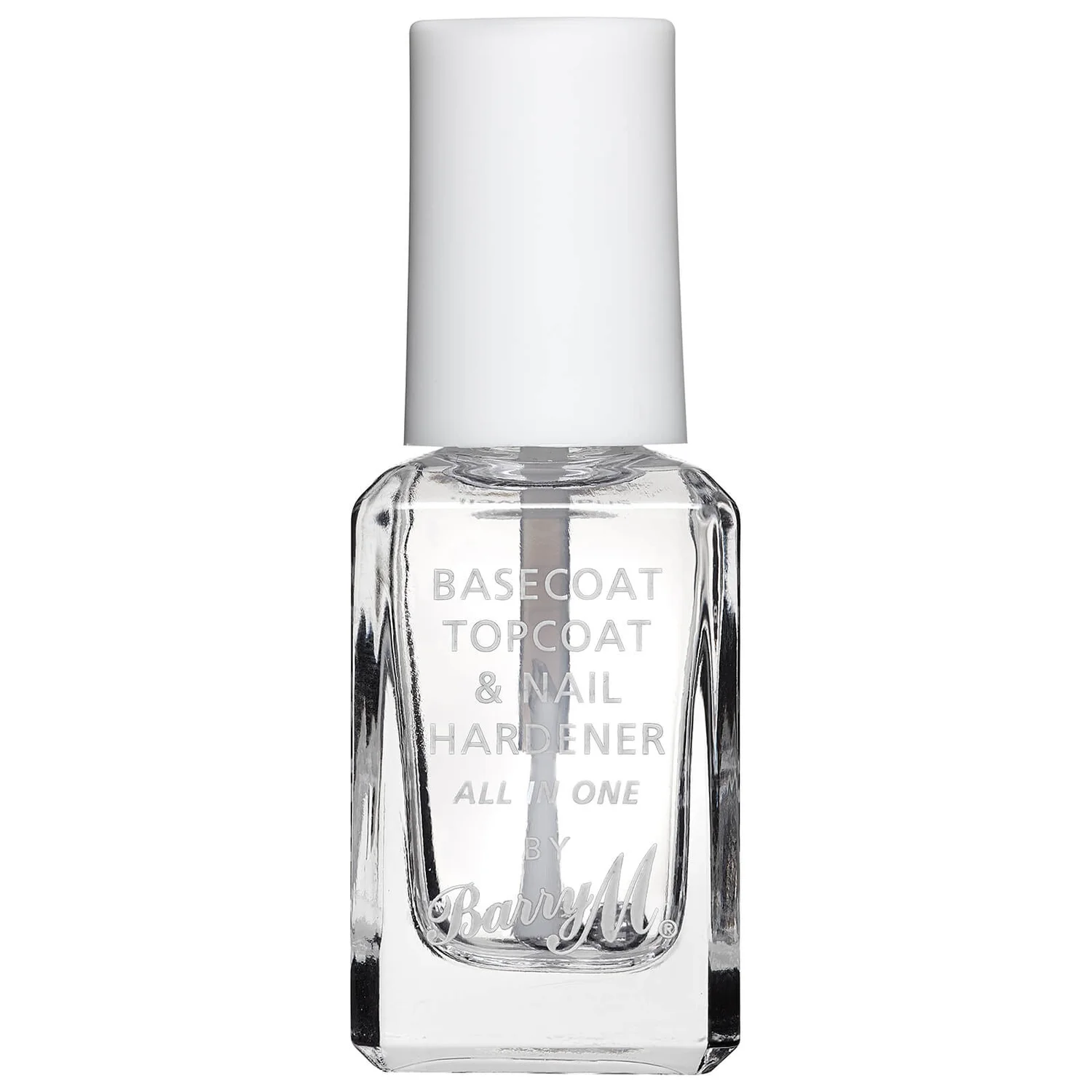 Check: What's the Difference Between Fiberglass vs. Acrylic Nails?
#8 Be the Reason Someone Smiles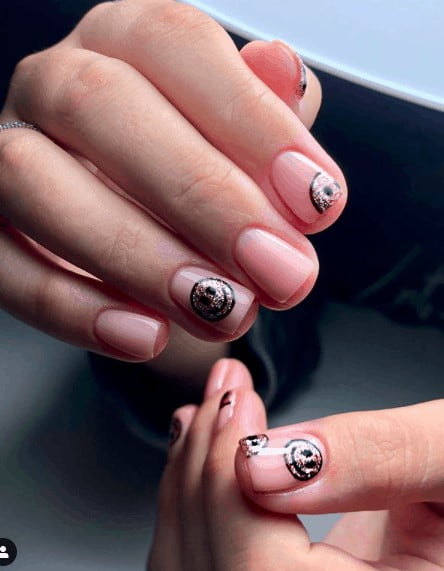 The unique smiley faces on these nails are subtle yet make a big statement. We love the design!
This kit is everything you need for gorgeous glittery nails!
#9 Smile Babes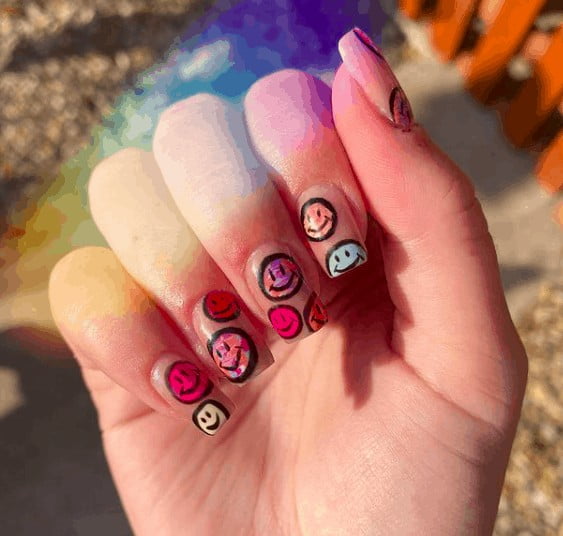 We love the different colors of the smiley faces on these summer red nails designs.
#10 Tye Dye Happy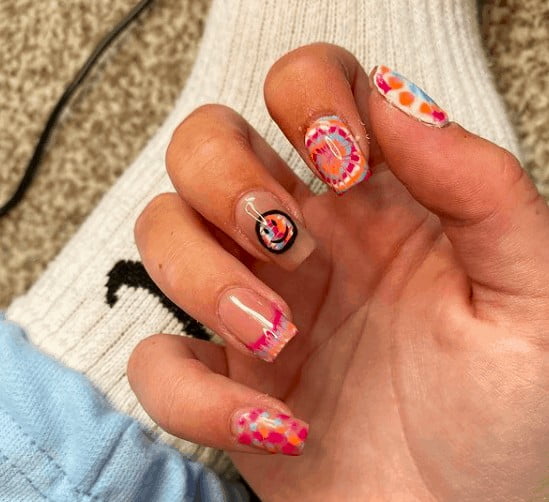 Channel your inner wild child with this fun tye-dye look! Such a cute and unique design.
#11 Skeleton Smiles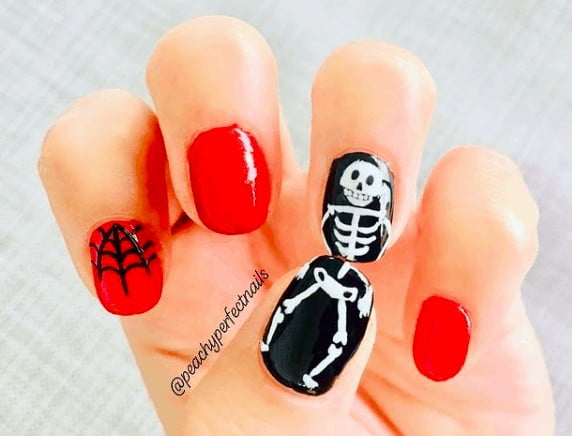 We think of this as a smiley face for Halloween, and we think you're going to agree! That said, if you're living the goth life, they're perfect for any season.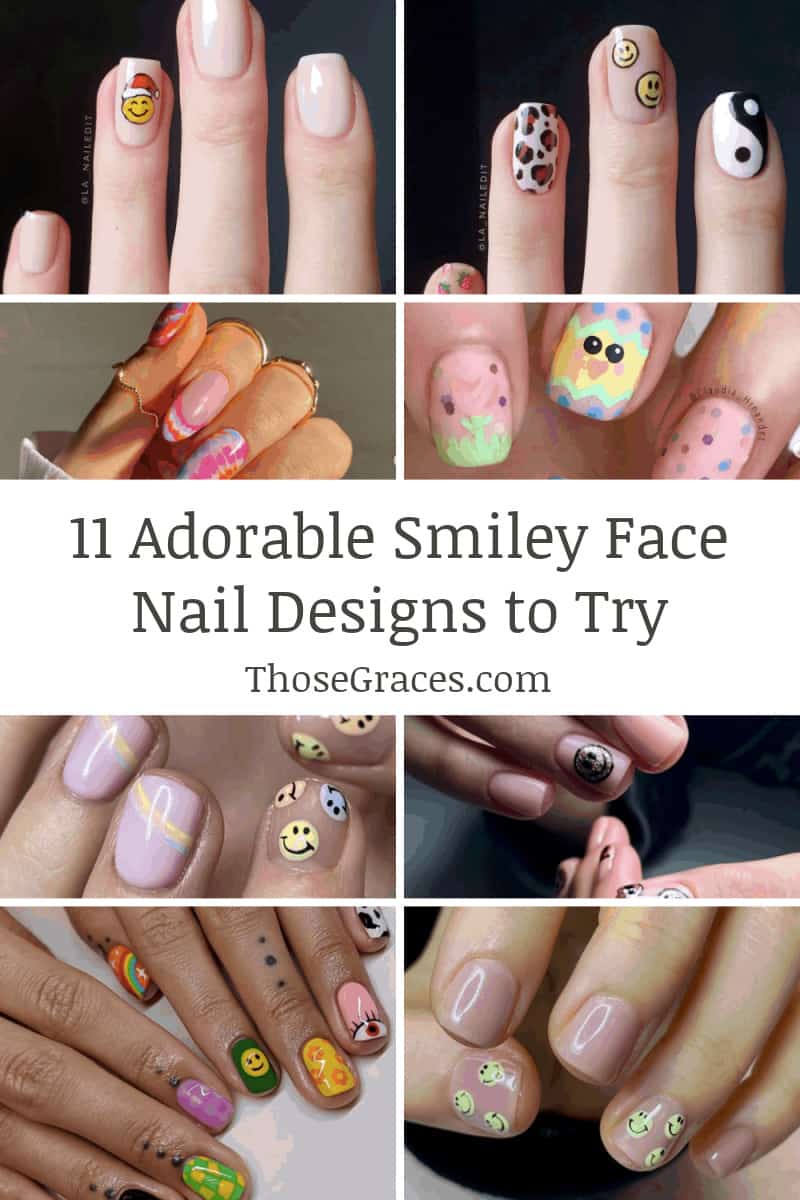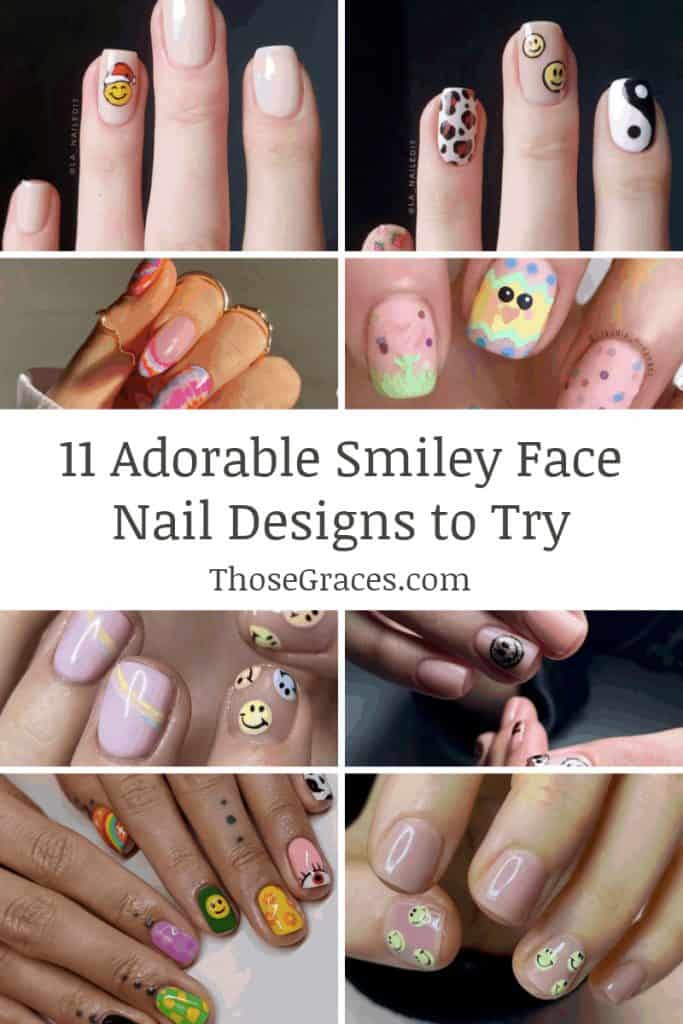 Which are your favorite smiley face nail designs? Share below!