It may appear daunting not knowing what skincare charts are, how to use them and why we need them.
Trust me, and you are not alone.
I have set out the skin tone charts below to help you.
This will help you know more about skin tones, undertones, and how to choose proper makeup products for your skin type.
The Different Skin Tone Charts and How to Read Them
Knowing your skin tone is crucial for making makeup appear natural and blended into your skin.
What Are Skin Tone Charts?
A skin tone chart is a chart that contains all possible skin tones. Its sole purpose is to enable you to identify your skin tone.
Why Do You Need Skin Tone Charts?
Notably, your skin changes periodically, and so should your makeup shades. Knowing your skin tone will enable you to select beneficial products for your skin.
Often, makeup can appear cakey, layered on, or have breakouts; it merely means that the foundation you are using is not suitable for your skin.
In the situations mentioned earlier, it's best to read a skin tone chart to get the best makeup products possible for your skin type.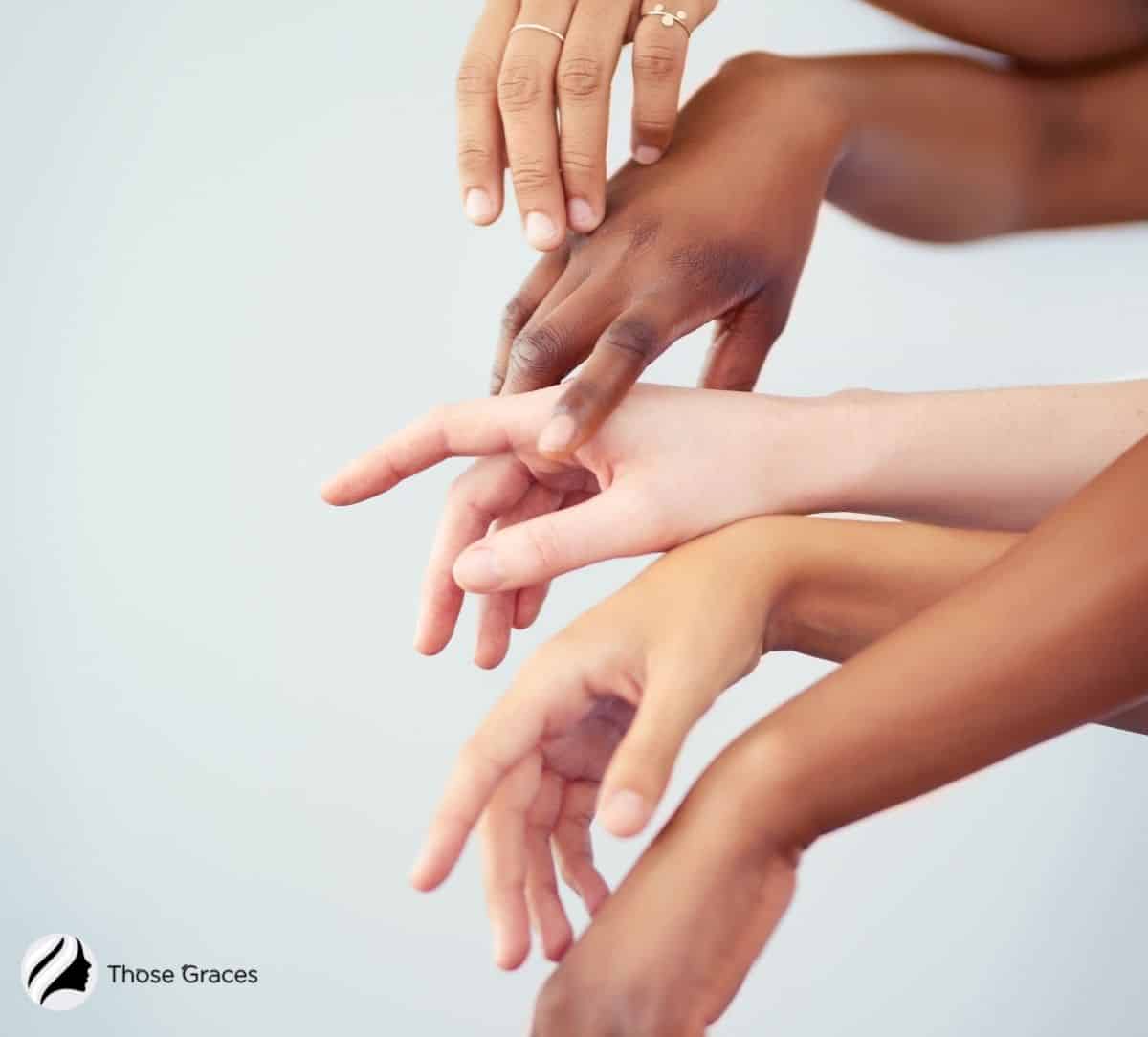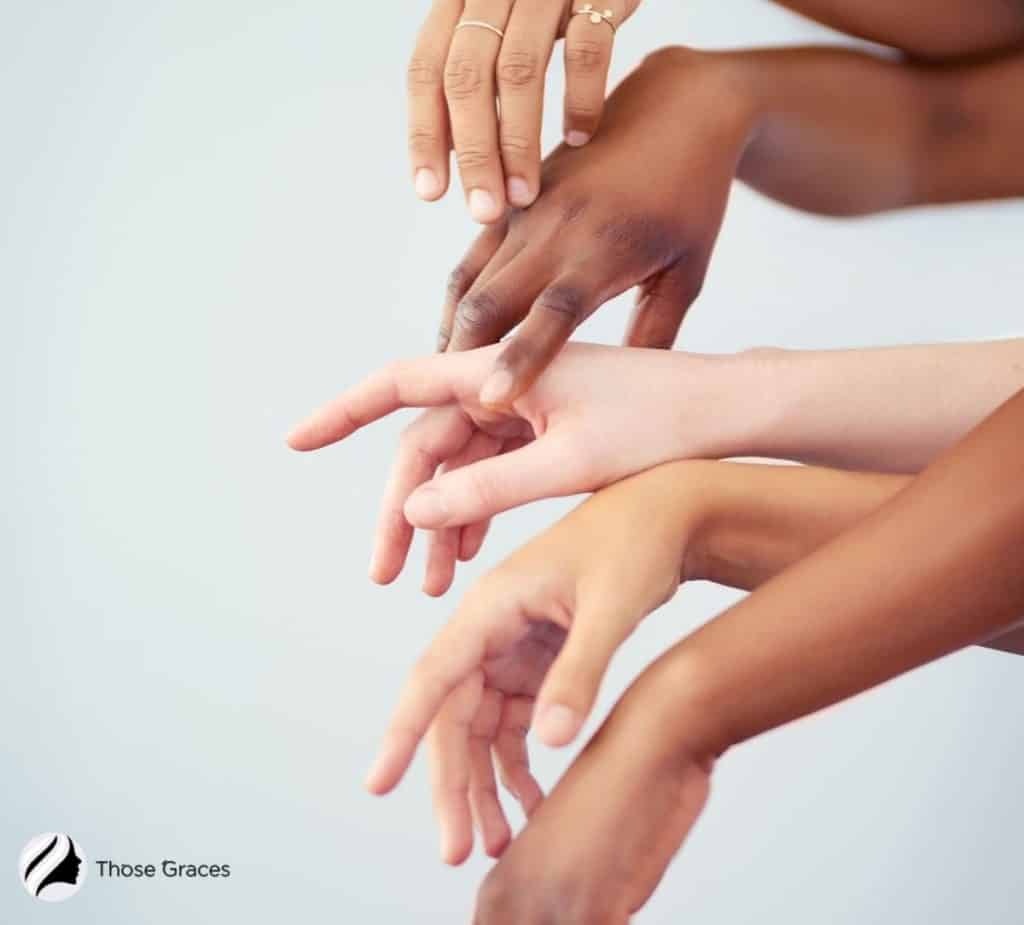 How to Read Skin Tone Charts?
Below are two skin tone charts that I use and recommend to others. These charts have their benefits and are extremely easy to use. [1]
Human Skin Tones Set
This chart is the most complex-looking in the list. This is dependent on the skin color of a person and is one of the most helpful skin tone charts out there.
This human skin tone set has 18 natural skin tones. These 18 skin shades have various skin tone names and contain almost all skin colors.
This chart can be primarily used to buy the right shade of foundation for yourself as most of the foundation shades available in the market are out of these 18 colors or more or less similar to them.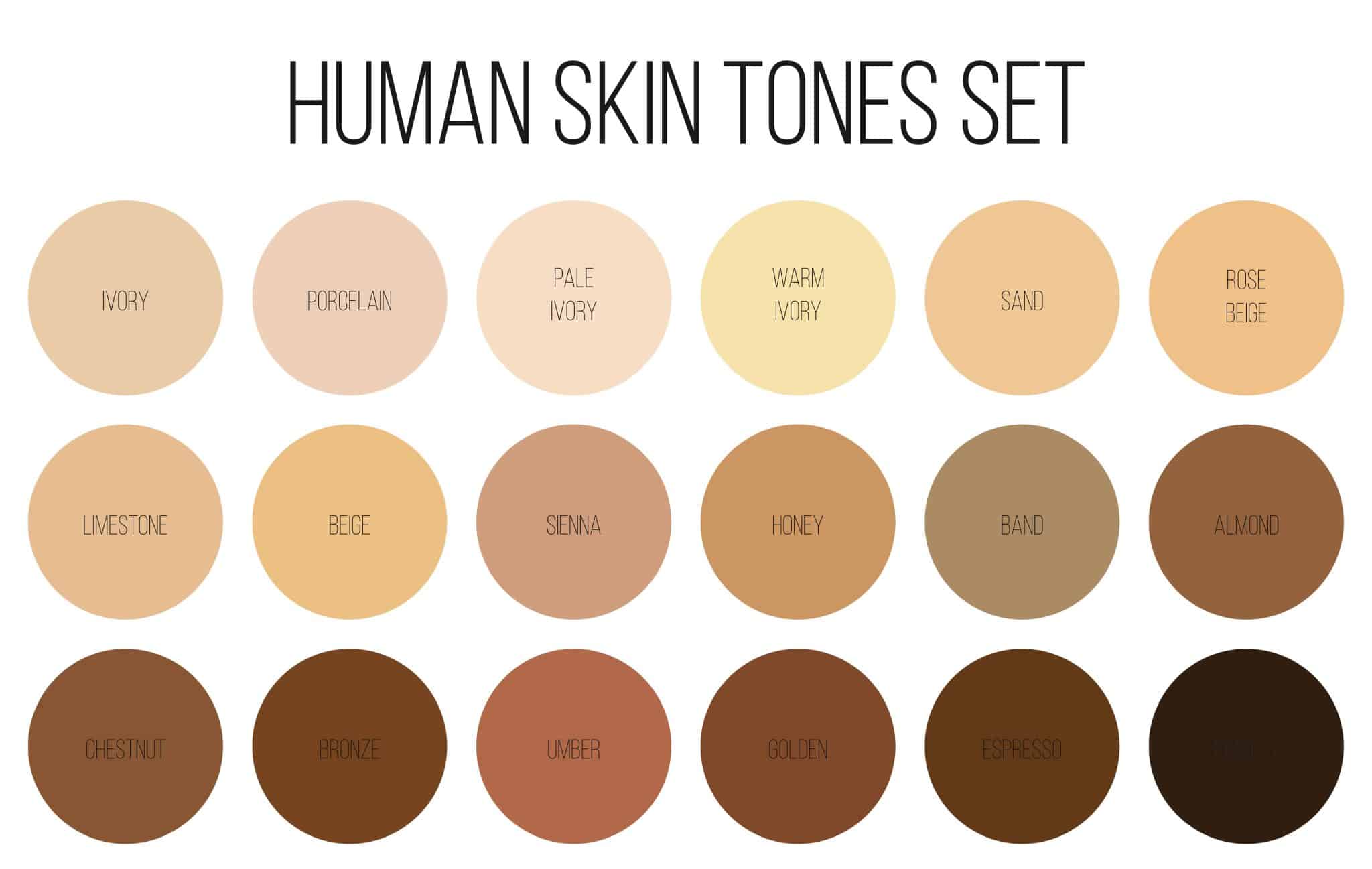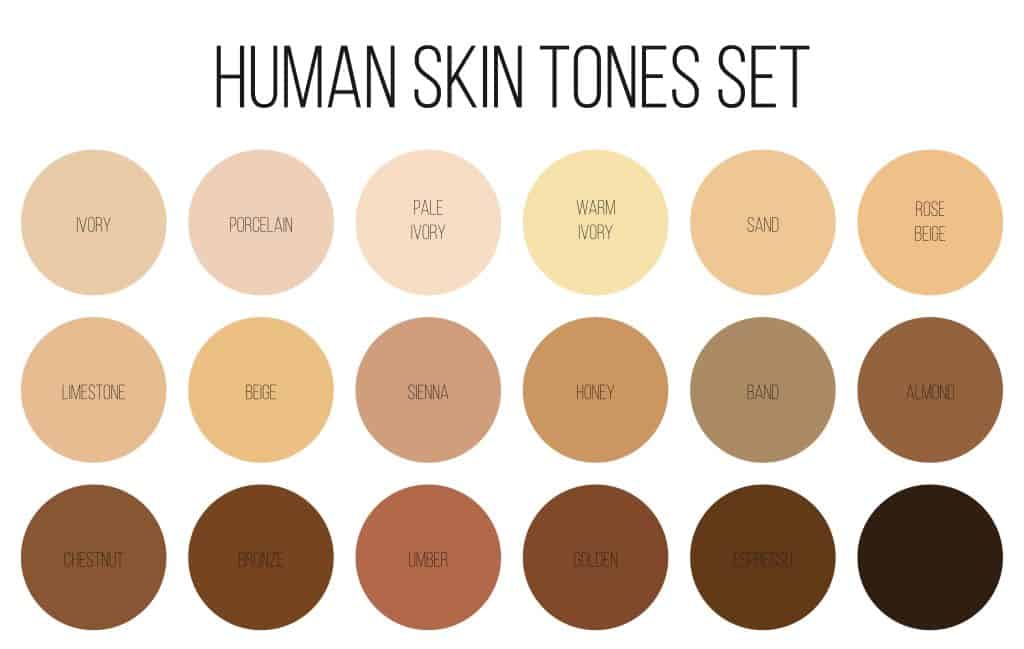 I have a fixed shade of foundation now. But earlier, when I was experimenting with different brands to find a foundation that suits me, I referred to this chart.
All you have to do is match your skin tone with one of the shades in the chart closest to yours. Now pick a foundation of the selected shade. Most of the time, you can find a perfect foundation this way.
Cool Vs. Warm Skin Undertone Chart.
People are confused as to whether their skin tone is cool or warm. [2]
Many people think that if you are fair or have a lighter skin tone, you have a warm skin undertone, and the ones with darker or caramel skins have a warm skin undertone.
In reality, this is a myth. You could be fair, have a cool undertone, be dark, and have a warm undertone. The importance of knowing your skin undertone is mentioned below.
However, this chart is where I used to know my skin undertone.
The one I referred to had 12 skin shades—six of each cool and warm undertone. You could use a chart with more skin shades too.
To use it, all you have to do is match your skin tone to one of the closest shades on the chart. Then see the corresponding undertone it belongs to. There now you know your skin undertone too!
READ MORE: Dusky Skin Color
Don't miss out on discovering the best colors that flatter tan Asian skin, be sure to check out our article on 'What Colors Look Good on Tan Asian Skin'!
How To Determine Skin Tone and Undertone
Have you ever purchased a shade of foundation, only to realize that this does not compliment your skin at all?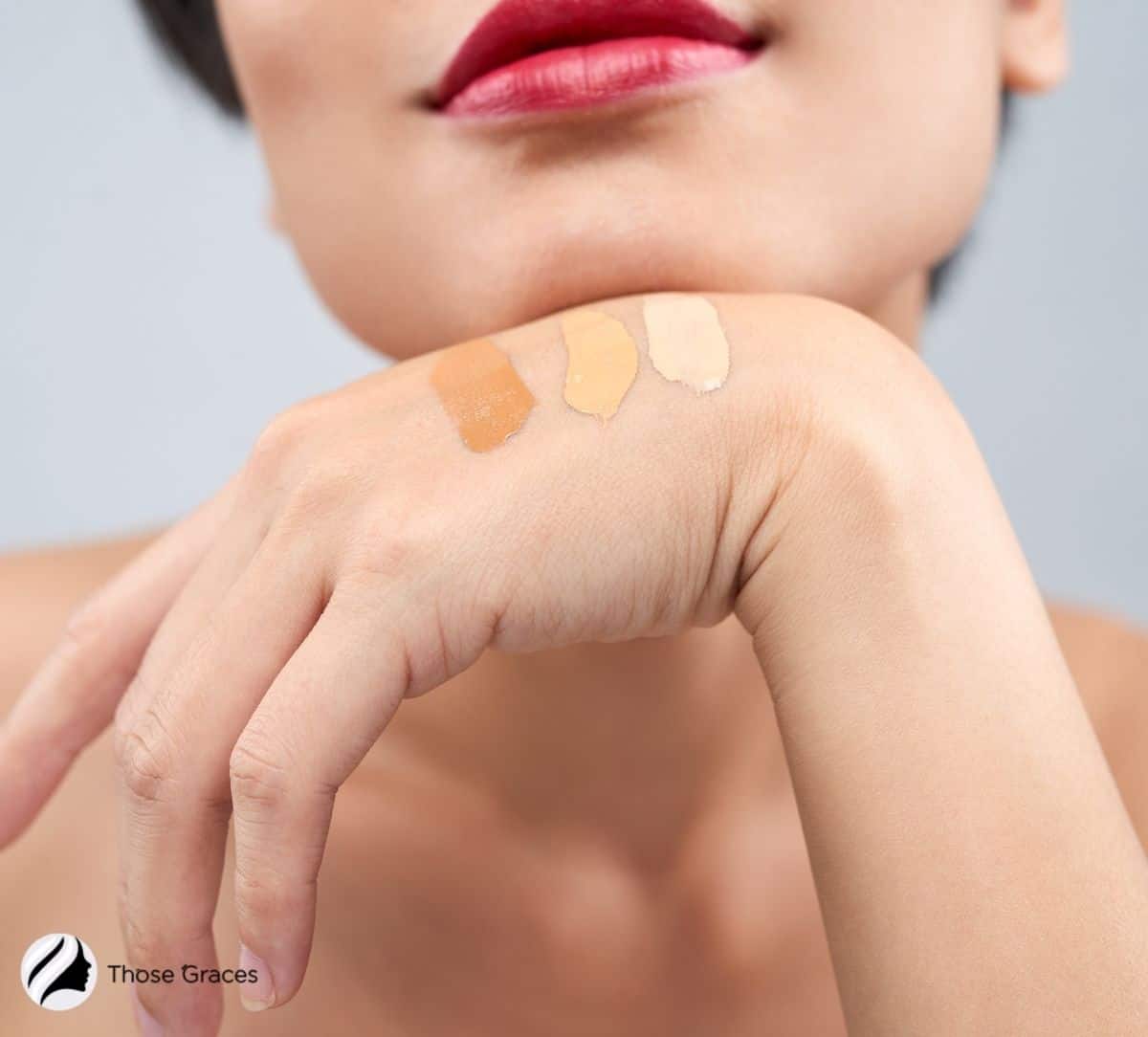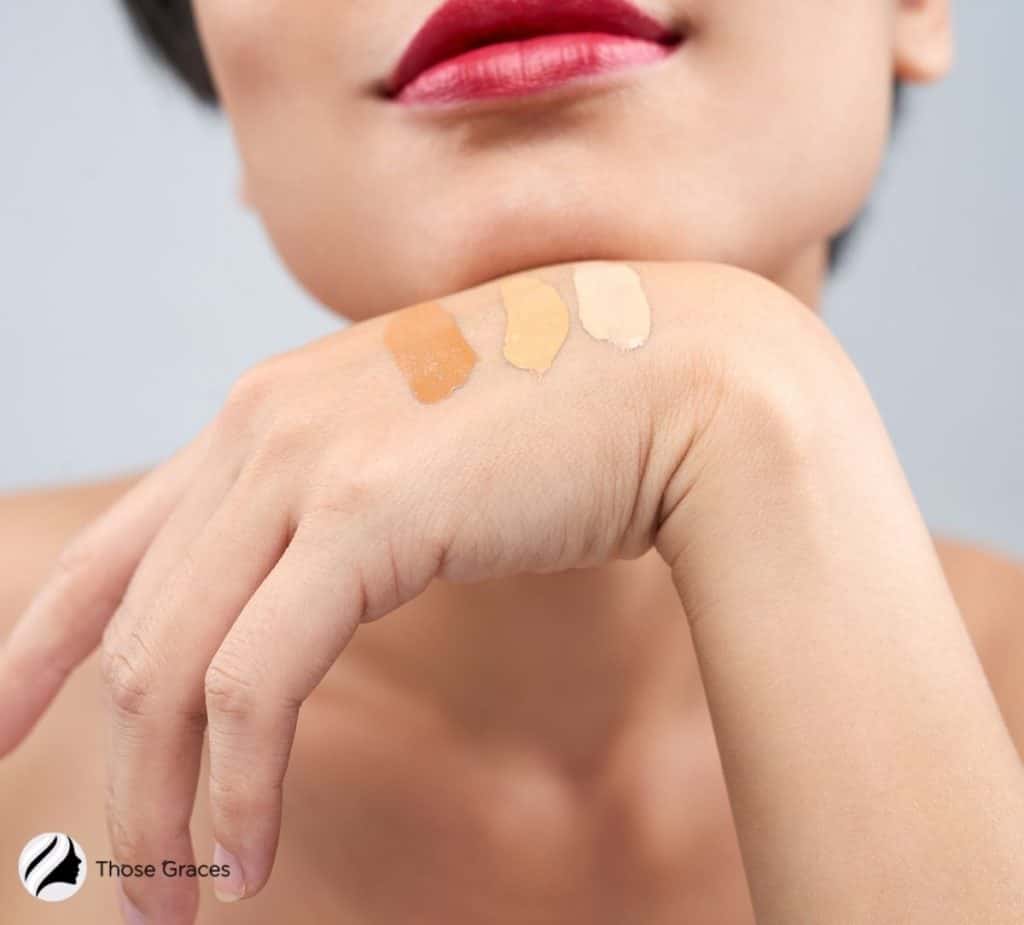 Truthfully, this has happened to many of us, at least once.
This is a lack of knowledge about skin tone and skin undertone to equip you to choose a foundation that works for you.
Since we know how to read skin tone charts, let's discover how to find your skin tone and skin undertone.
Why is it Important to Know your Skin Tone and Undertone?
Our skin tone is the surface-level color of your skin. There are four primary skin tones: light (ashen), fair, medium, and deep (dark).
You can quickly determine your skin tone from the broad spectrum of these four skin tones.
What is a Skin Undertone?
Skin undertone is the subtle shade of color that peeks underneath your skin. Undertone affects the overall color of the skin. There are three undertones, namely, warm, cool, and neutral.
Eileen Sandoval specifies that "Cool: hints of bluish, pink, or a ruddy complexion. Warm: Skin skews yellow, sallow, peachy, or golden. Neutral: Has no obvious overtones of pink or sallow skin, but rather the skin's natural color is more evident." [3]
Why is it Important to Know?
The combinations of skin tone and skin undertones are plenty. However, knowing your correct skin tone and undertone will help you pick the right:
Clothes.
Depending upon your skin undertone, you can pick colors that suit you. For example, people with warm undertones look best in warm colors and people with warm undertones in warm colors.
This does not restrict you to certain shades. You can wear whatever you want, in whichever color, please. But when you need to look your best, go for the colors suitable to your undertone to make a fine impression on others.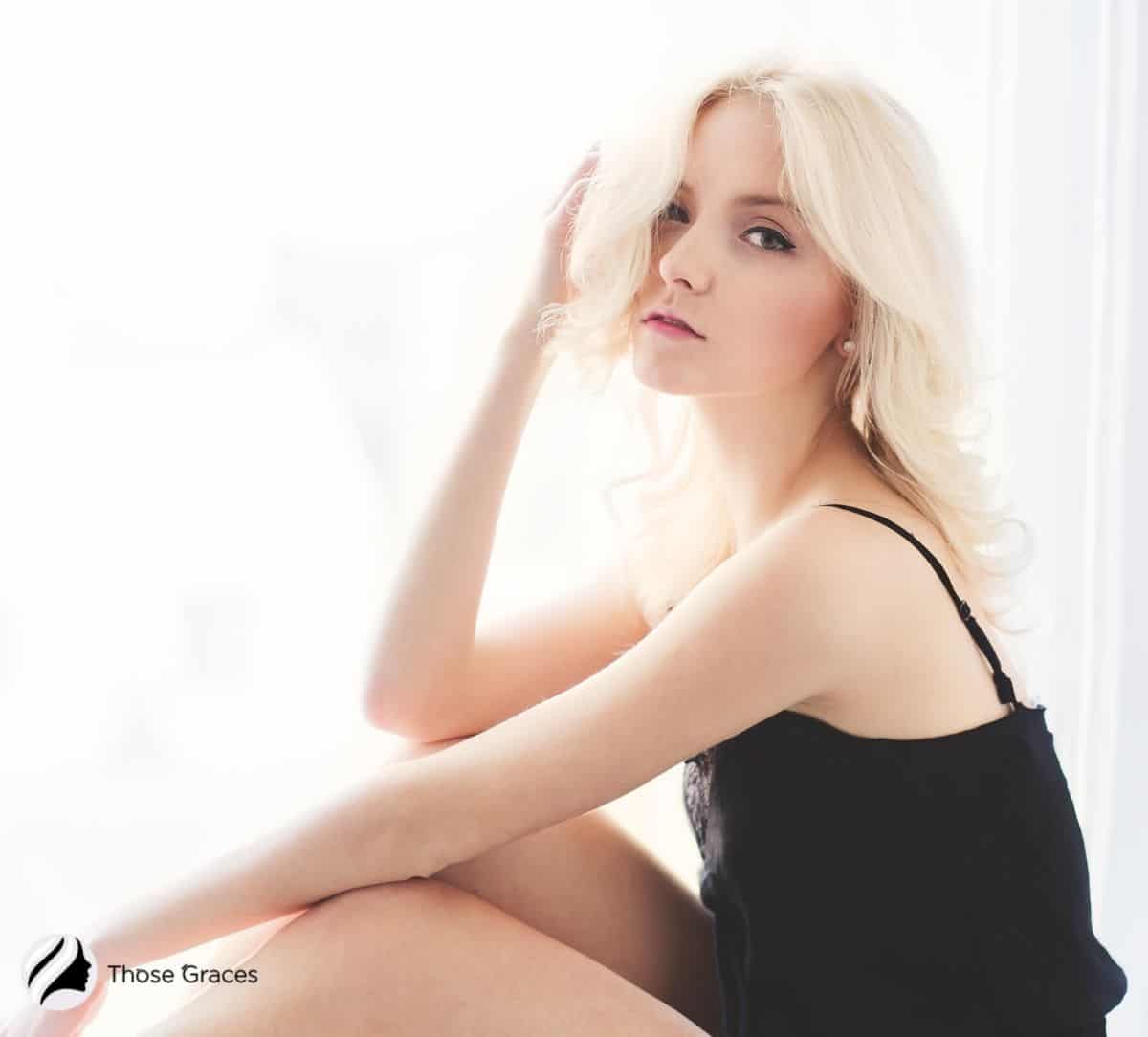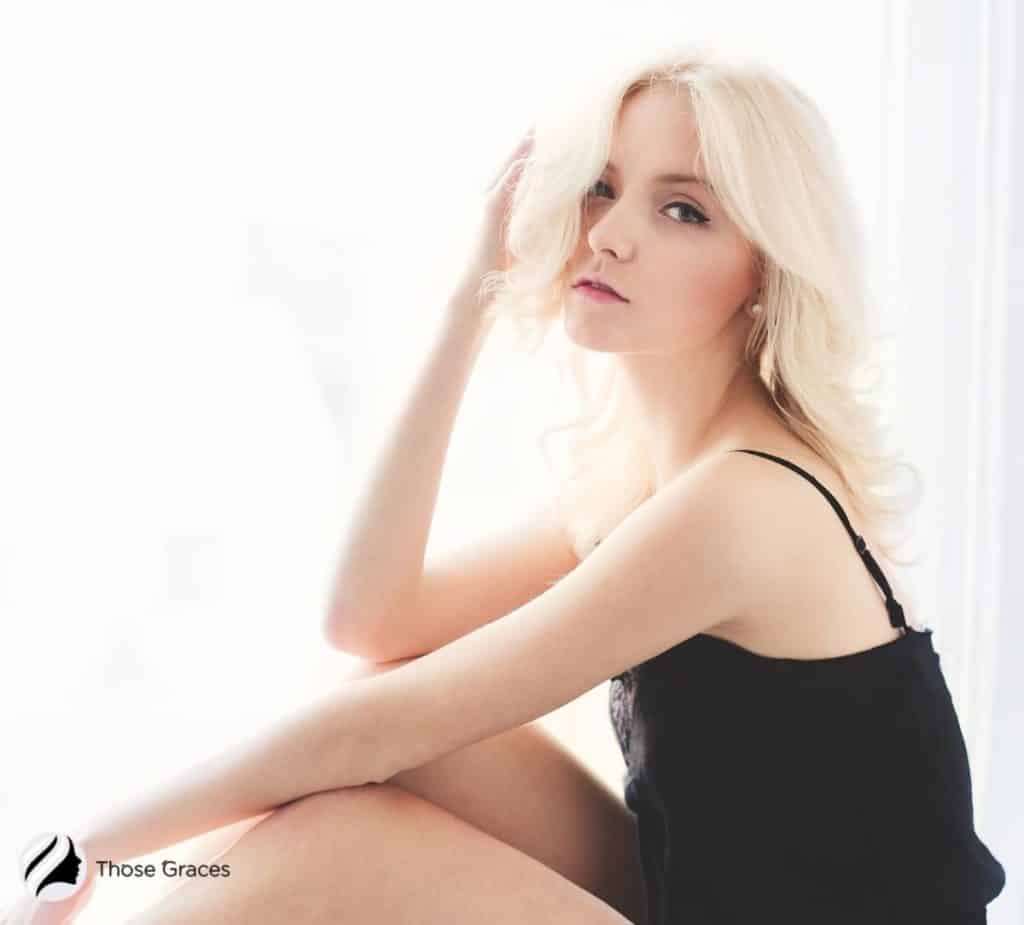 People with a neutral undertone can pretty much rock any shade.
Hair Color.
Our natural hair color may be our default setting but experimenting with the shades is the new norm. However, the wrong hair color could mess your whole look. Your skin undertone plays a crucial role in which hair shades you should pick.
Makeup.
Your skin tone and skin undertone will help you purchase the right makeup that compliments your skin complexion. Especially while buying the correct shade of foundation and lipstick is a must.
Below you will know how to pick the perfect foundation and other makeup products designed for your skin tone.
How to Determine Your Skin Undertone
Rather than listing the methods, here is a list of four simple questions and their multiple-choice answers to find your skin undertone. [4]
Does your skin tan easily and occasionally sunburn?
Yes! You have a warm or neutral skin undertone.
No! you have a cool skin undertone.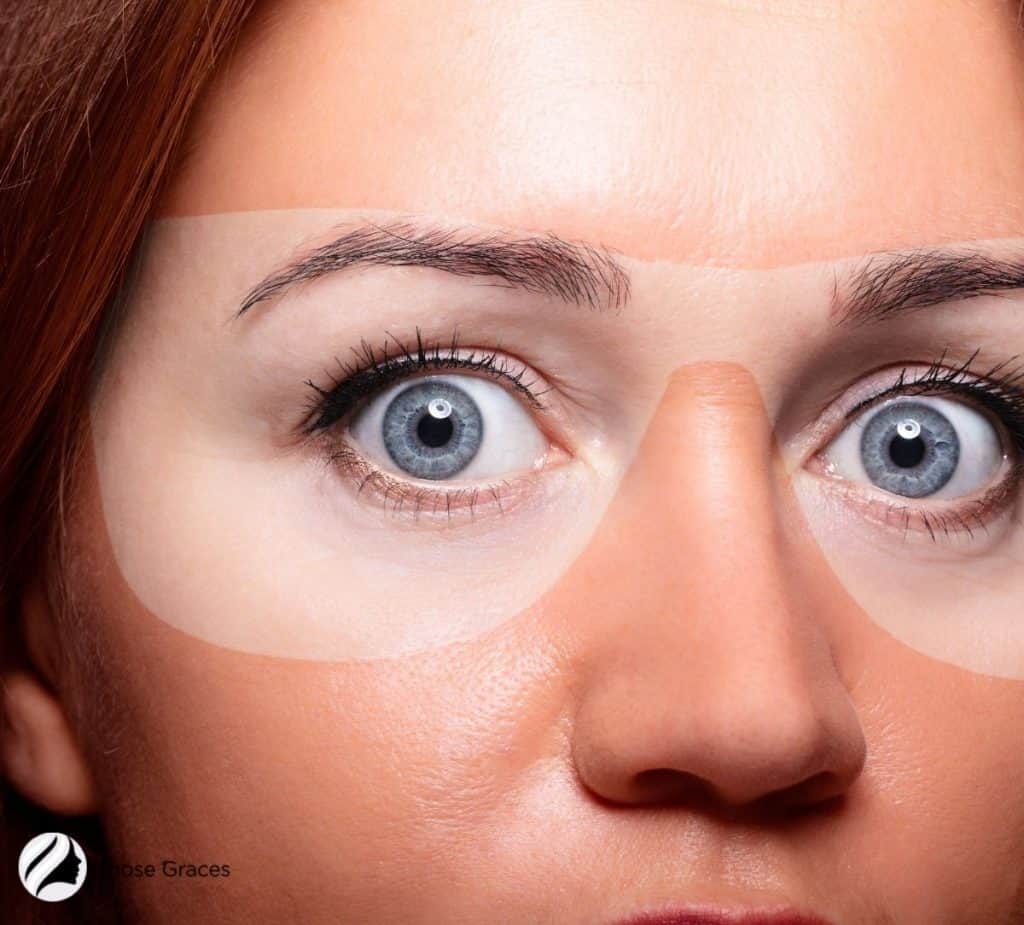 Are your veins bluish or greenish-purple?
Yes! You have a warm skin undertone.
No! You have a cool skin undertone.
Can't figure it out? You have a neutral undertone.
Does silver suit you or gold? (Personal preferences aside)
Gold and copper, then you have a warm undertone.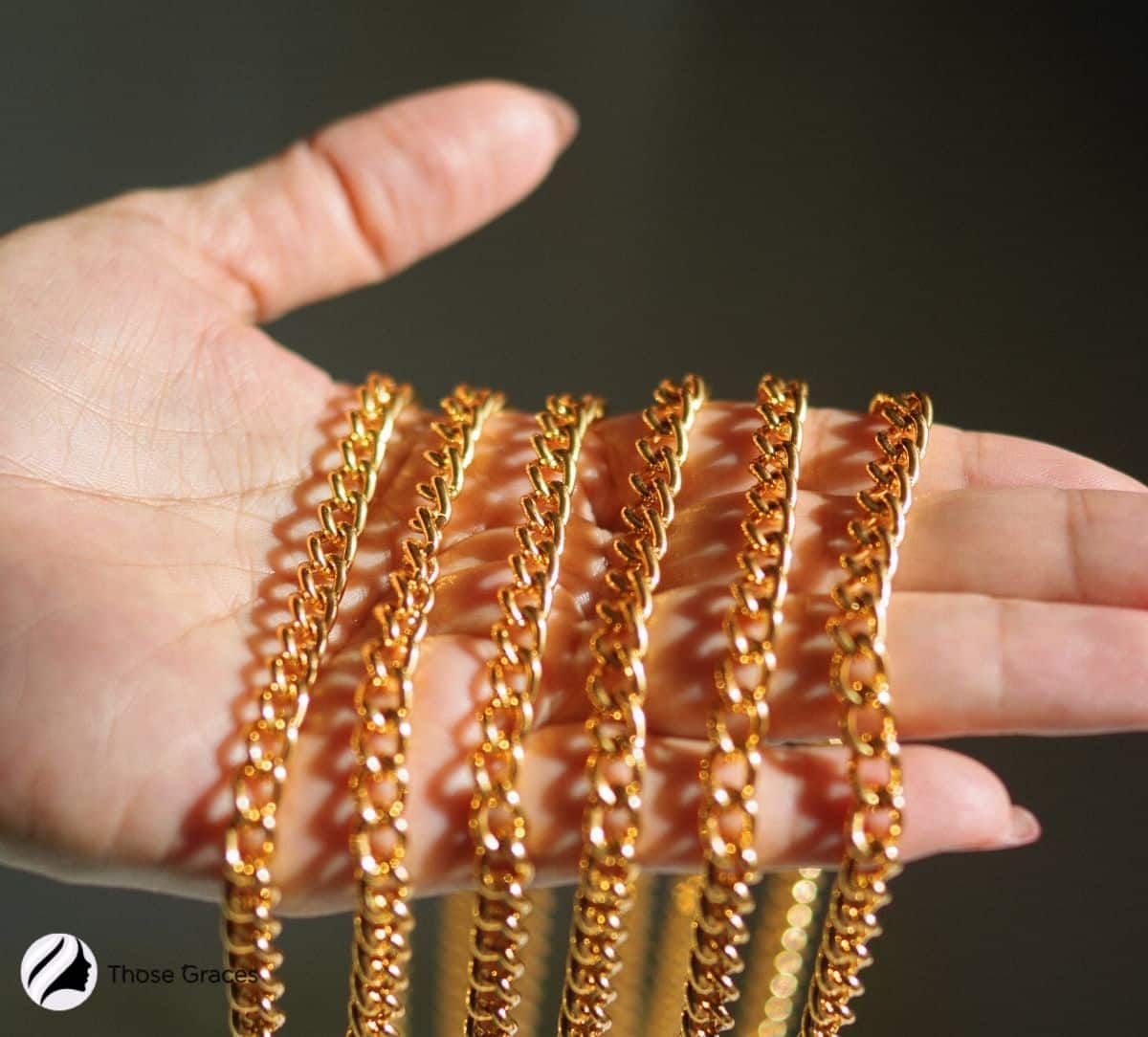 Silver and platinum, then you have a cool undertone.
I look good in both, and you are blessed with a neutral undertone.
How to Determine Your Skin Tone
Although, there are methods of determining your skin tone, which I have specified below. [5]
Remember that skin tone changes with time if you expose yourself to the sun too much. You may be tan, and UV rays will affect your natural skin tone.
Therefore stylists pay more attention to skin undertone than skin tone as undertone remains the same no matter what.
Light Skin Type
Is your skin unnaturally pale or translucent?
Do you burn easily after some time under the sun?
Do you have freckles or other blemishes on your skin?
Is your skin sensitive?
If your answer is yes to three of these four questions. Then you have a pale skin type.
Fair Skin Type
Is your skin lighter than others but not extremely pale?
Do you get sunburns after spending a long time under the sun?
Do you tan easily?
You are a fair skin type if you have answered yes to all these questions.
Medium Skin Type
Do you tan well under the sun without getting sunburns?
Do people compliment you on your olive color skin?
Does suntan look good on you?
If you have answered yes to at least the first and last question, then chances are you have a medium skin tone.
Check out this video!
Deep Skin Tone
Do you tan under the sun without getting sunburns?
Do you face problems of hyperpigmentation?
Is your skin darker than other skin tones?
If you have answered yes to the first and the last question, you have a dark/deep skin tone or even an ebony skin tone. Hyperpigmentation can happen with time.
Now that you know your skin tone and skin undertone let's see how to select makeup products.
Here's a great video:
How to Select the Best Foundation and Makeup for Your Determined Skin Tone?
In one of his articles Director of Skin Care Research, Bryan Barron specifies that "The goal is to select neutral foundation shades that have only the slightest hint of your skin's undertone.
You never want your foundation to be too pink or too yellow or too ashen."
If you have a warm skin undertone, it's best to select a foundation with a very subtle yellow or gold-tone.
If you have a cool undertone, buy a foundation with a slight tint of pink.
Neutrals can play with colors or go for the stapled foundation designer for the olive complexion. Instead, get a foundation with fine gold or warm green tint to it.
If you still need help choosing a foundation, here's a must-watch video!
Other Make-up Considerations
Below are some easy video tutorials to help you purchase the perfect makeup for your skin tone.
How to Purchase the Perfect Lipstick?
Here is a simple video that will help you find the shades of lipsticks that compliment your skin tone.
How to Find the Perfect Shade of Blush?
Blush can quickly transform your look and the shape of your face.
If you struggle to choose a shade that works for both casual and professional looks? Follow this tutorial video to pick a blush that suits your skin tone.
How to Get the Best Eye Shadow Palette?
Smoky eyes may look good in photos, but you still need a standard eye shadow palette for day-to-day use.
This video has helped me pick the correct eye shadow palette according to my skin tone. I believe it will assist you too!
Celebrate your beautiful olive skin! Discover the perfect color palette for you by reading 'olive skin tone colors'. Enhance your natural beauty and feel confident in any color you choose.
FAQs
Why Does My Skin Tone Change Randomly?
Skin tone is determined by the melanin present in your skin.
These include changing hormone levels, exposure to heavy metals and UV radiations, radiation therapy, or medication. [6]
What Are the Types of Skin Complexions?
Type 1: Extremely fair skin that never tans or sunburns.
Type 2: Fair skin that always suns, burns, and occasionally tans.
Type 3: Medium skin; this skin tone always tans and sometimes sunburns.
Type 4: Olive Skin tone, hardly sunburns, but tans quickly.
Type 5: Caramel brow skin, tans easily, never sunburns.
Type 6: Black skin; this is the darkest of all. It is often heavily pigmented, and it never suns burns but tans. [7]
How Can I Identify my Skin Type?
Thirty minutes after washing your face, see whether your skin is shiny or appears flaky. The first indicates oily skin, and the latter represents dry skin. [8]
Conclusion
Now that you're acquainted with your skin chart, you will be equipped to figure out your skin tone and undertone. Choosing a foundation for purchase won't be challenging anymore s
I know that this will help you with product purchases and match your fashion style.
References
1. Skin Color Chart: Determine Your Skin Tone – 100% PURE [Internet]. www.100percentpure.com. [cited 2022 Jan 12]. Available from: https://www.100percentpure.com/blogs/feed/essential-tips-for-determining-your-skin-tone
2. Cherney K. How to Identify Your Skin's Undertones and What This Means for You [Internet]. Healthline. Healthline Media; 2018. Available from: https://www.healthline.com/health/beauty-skin-care/skin-undertones
3. Eileen. HOW TO DETERMINE YOUR SKIN TONE [Internet]. Available from: https://honeybeileen.com/how-to-determine-your-skin-tone/
4. Kwarteng A. These Hacks Will Help You *Finally* Figure Out Your Skin's Undertones [Internet]. Cosmopolitan. 2019. Available from: https://www.cosmopolitan.com/style-beauty/beauty/advice/a5119/find-your-undertone/
5. How to Determine Your Skin Tone before Buying Face Products [Internet]. Colorescience. Available from: https://www.colorescience.com/blogs/blog/how-to-determine-your-skin-tone-before-buying-face-products
6. Skin Color Changes [Internet]. Healthgrades. 2014. Available from: https://www.healthgrades.com/right-care/skin-hair-and-nails/skin-color-changes
7. The 6 Skin Complexion Types – and Tips for Each Type [Internet]. Skin Care Geeks. 2020 [cited 2022 Jan 12]. Available from: https://skincaregeeks.com/complexion-types/
8. What Skin Type Do I Have? | Determine Your Skin Type | CeraVe [Internet]. www.cerave.com. Available from: https://www.cerave.com/skin-smarts/skincare-tips-advice/what-skin-type-do-i-have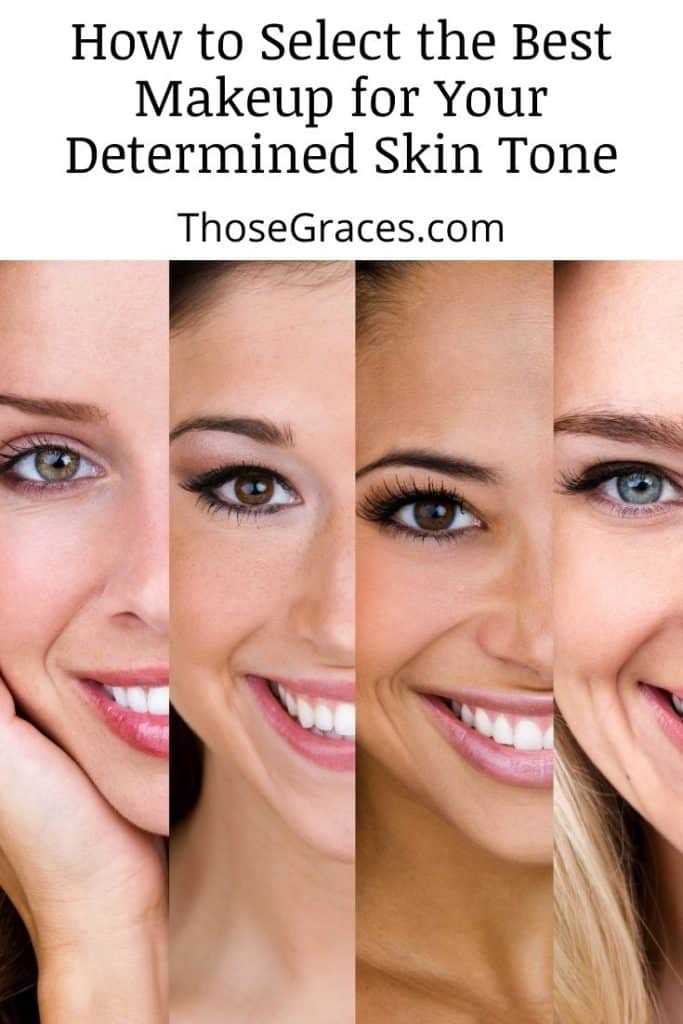 What's your skin undertone based on this skin tone chart guide? Let us know in the comments below!