With an 83% increase in the demand (1) for permanent eyebrows in 2020, microblading is taking the beauty industry by the storm.
When we begin to analyze the processes involved in microblading, one pertinent question that comes to mind is, how much does microblading cost? Read on to learn more.
Don't forget to check our review of the best coil tattoo machines for beginners!
What is the Average Cost of Microblading?
The cost of microblading varies considerably across different customer demographics. On average, a microblading session costs between $400-$600.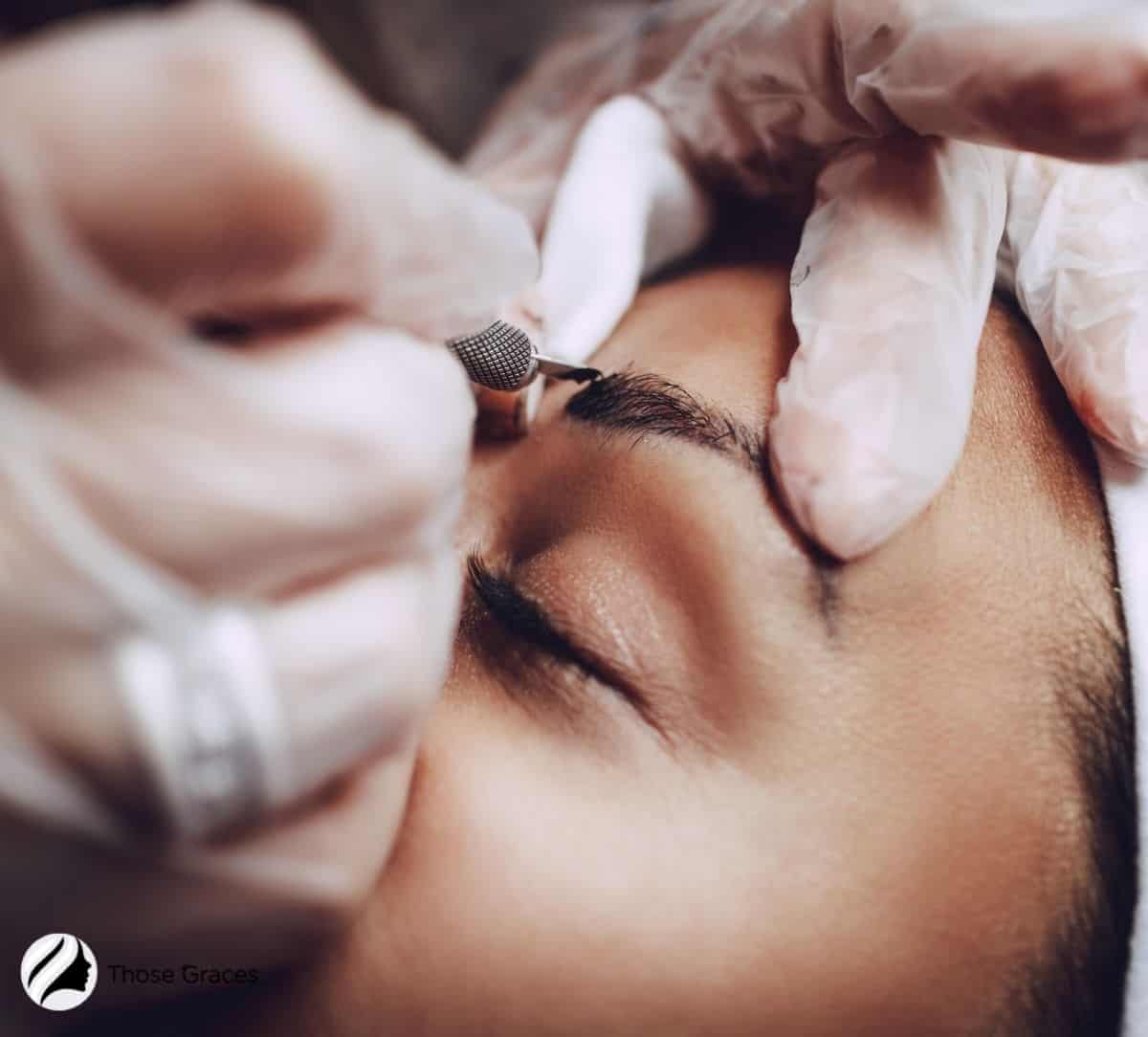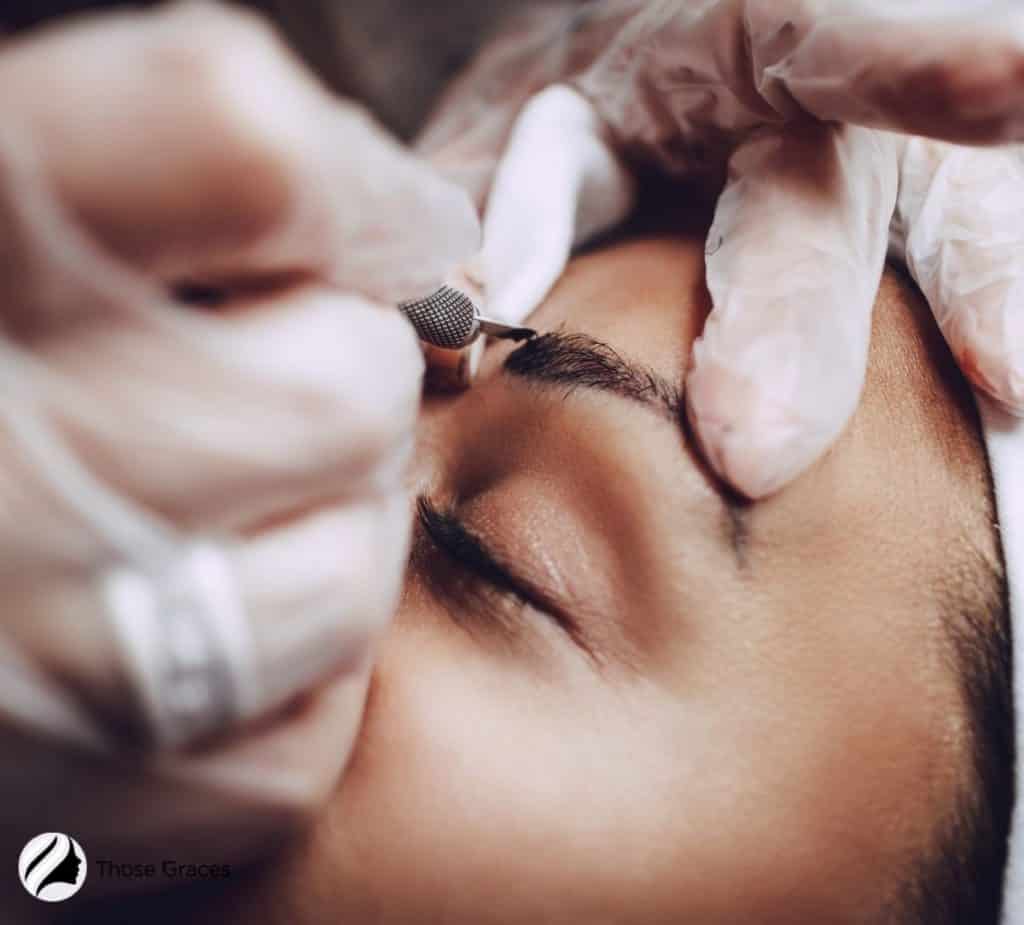 Be sure to do your research well, as prices significantly lower than this rate may signal that you're about to consult an incompetent brow artist.
This is particularly true for those staying in the United States. So, the location you're having your microblading also matters.
A report by the American Society of Plastic Surgeons (2) in 2020 states that most cosmetic tattooing and other cosmetic procedures occur in coastal regions.
Therefore, if you're looking to have your microblading in cities such as New York City, Albany, San Antonio, Chicago, etc., expect to pay higher than those staying in non-coastal regions.
These microblading sessions are usually a series of two or more sessions.
There's an initial session in which the main procedure is performed and a touch-up session. The touch-up/perfection session follows the initial treatment so you can check in and confirm you're happy with the result.
Most times, the fee for the touch-up session would have been factored into the initial payment.
If there wasn't complete coverage for the touch-up, you might not be required to pay more than $100 as the touch-up sessions are not usually as expensive as the initial sessions.
However, note that subsequent touch-ups are not usually factored into the initial cost of microblading.
If for any reason, you have to get to the salon for a touch-up the second or third time, you'll need to provide additional coverage in cost for that microblading appointment.
Microblade eyebrows result in ensuring that you don't have cause to bother about touch-ups for as long as possible.
The fading of the eyebrows over time will create a need for additional microblading appointments.
As such, the total cost will usually be higher for long-lasting microblading. The longer the duration between the initial appointment and touch-ups, the more expensive the cost.
READ MORE: Tattoo Vs Microblading: What's the Difference?
What Does Microblading Session Include?
Microblading is a cosmetic tattooing procedure that involves filling scanty eyebrow areas to make them appear fuller.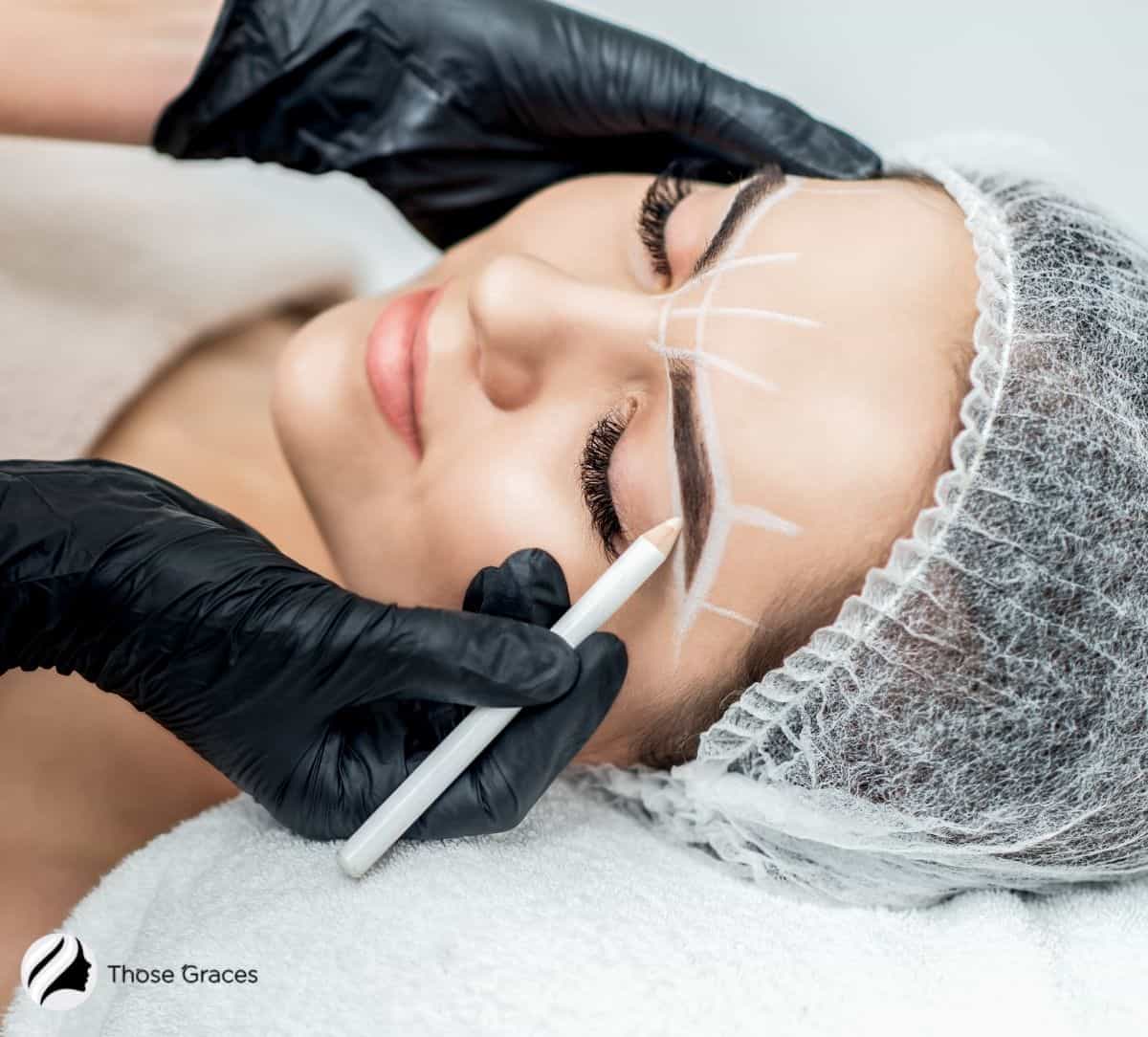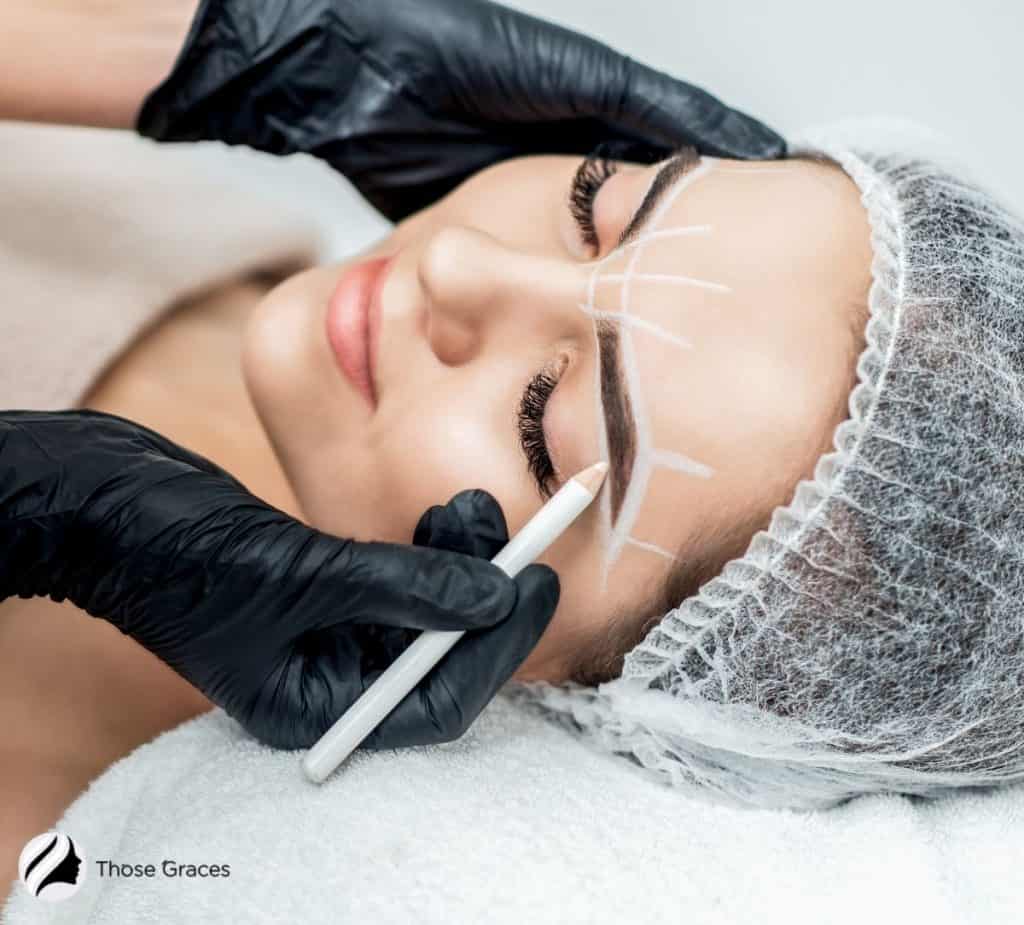 When comparing tattoo vs. microblading (1), you'd find that microblading is not entirely like a traditional tattoo which can be permanent.
Instead, it is a form of semi-permanent tattooing and usually lasts up to two years, with annual touch-ups required in some cases.
Contrary to other permanent makeup procedures, microblading uses smaller handheld tools with tiny needles and little quantity of pigment.
The needles are used to draw delicate hair strokes as the microblading artist deposits pigment beneath your skin, this time around at the upper part of the dermis, unlike in tattooing, which sees the pigment going into deeper parts the skin.
This is why the pigment fades off after some time, as the skin can metabolize it over time.
You should also be aware that the pigment used in microblading is not as concentrated as that used in tattooing; besides, they are entirely the same kind of dye.
This makes your brows appear softer and more realistic.
Microblading is a sensitive procedure, and not every random permanent makeup artist should be allowed to perform a procedure.
Microblading is synonymous with a cosmetic medical procedure, and your microblading artist, like a surgeon, will ensure that you're allocated a private room, new supplies (gowns and bedsheets), and the tools used for the procedure are sterilized and discarded after use.
This procedure involves some minimal breaking of skin cells, and you risk exposing yourself to bacterial skin infections and other forms of infectious diseases if you are patronizing an incompetent artist.
You could end up having botched eyebrows if the artist is not good at what they do or sustaining allergic reactions if the substandard pigment is used.
Watch this snippet of the microblading processes.
According to a publication on NCBI (3), there'll be very few complications if microblading is handled by a professional artist with good experience and proper training.
One thing to note is that as microblading continues to get more popular, the infiltration of untrained professionals into this beauty industry is rising. This will only result in lousy microblading and harmful complications.
If you're looking to engage microblading services, you should be willing to go the extra mile to see the credentials of your esthetician before commencing the procedure.
Someone with certified training from either the Society of Permanent Cosmetic Professionals or the American Association of Micropigmentation is likely to be more competent in microblading or permanent makeup.
CHECK: Microblading Eyebrows Pros and Cons
Why is Microblading Expensive? Things On Which Microblading Price Depend On
There are factors responsible for that, and here's a list of some.
1- Location:
Earlier in this article, we already mentioned that location matters when comparing the price of microblading.
For example, in the United States, the prices are not the same everywhere.
2- Competition:
The level of competition between microblading salons also matters. The fewer salons you have in a city, the easier it is to have a standard policy regulating price and quality.
3- Experience of the artist:
Not just any kind of tattoo artist can perform a microblading procedure. The microblading process requires steady competent hands and an artistic eye.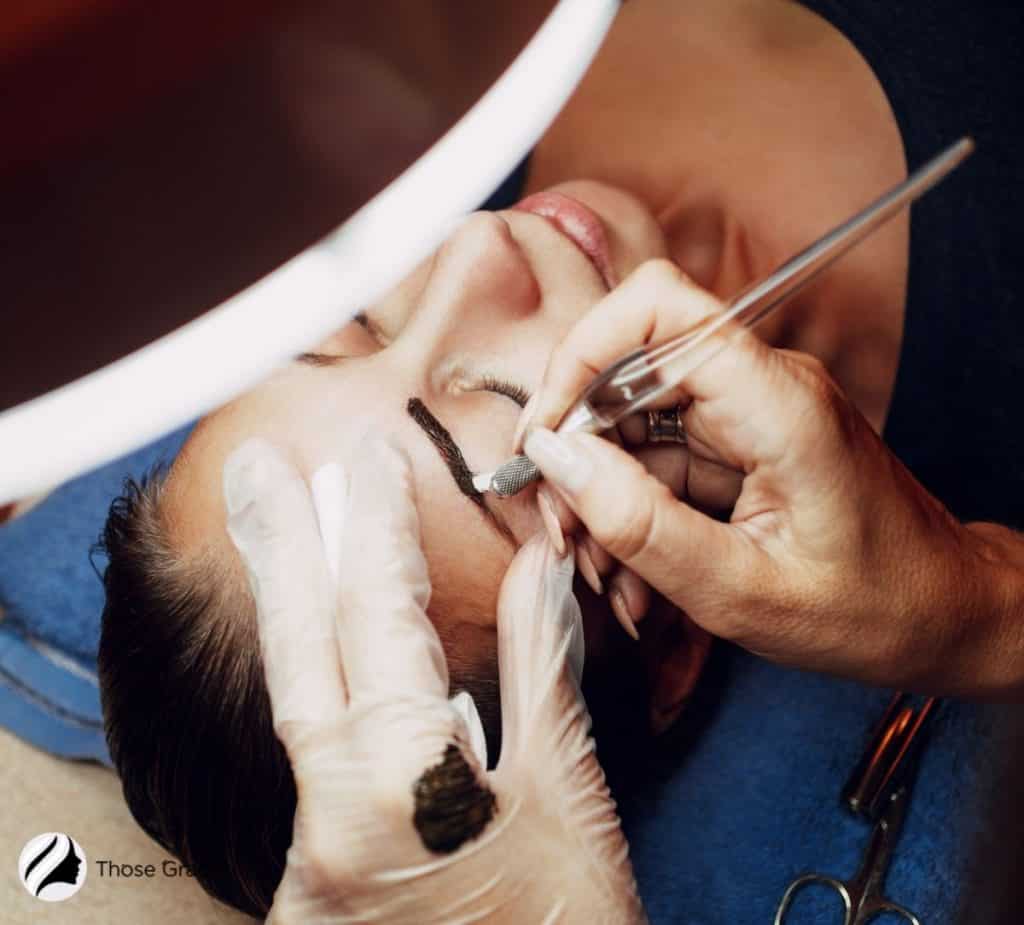 These qualities in the artist will be determined by how much they have worked on diverse hair colors and skin tones.
4- The popularity of the artist:
The more popular an artist is, the more their services will be in demand.
If you're planning to be serviced by a popular and reputable microblading artist, you should also be ready to pay more.
5- Academy where the artist trained:
Not all microblading artists are trained in an academy.
However, an artist with training from reputable academies and a certificate of completion as proof will likely charge more for their services.
READ MORE: How Much Do Tattoos Cost?
Is Microblading Worth the Money?
When you consider the talent and standards professional semi-permanent makeup artists must attain, you have to agree their services are worth every penny.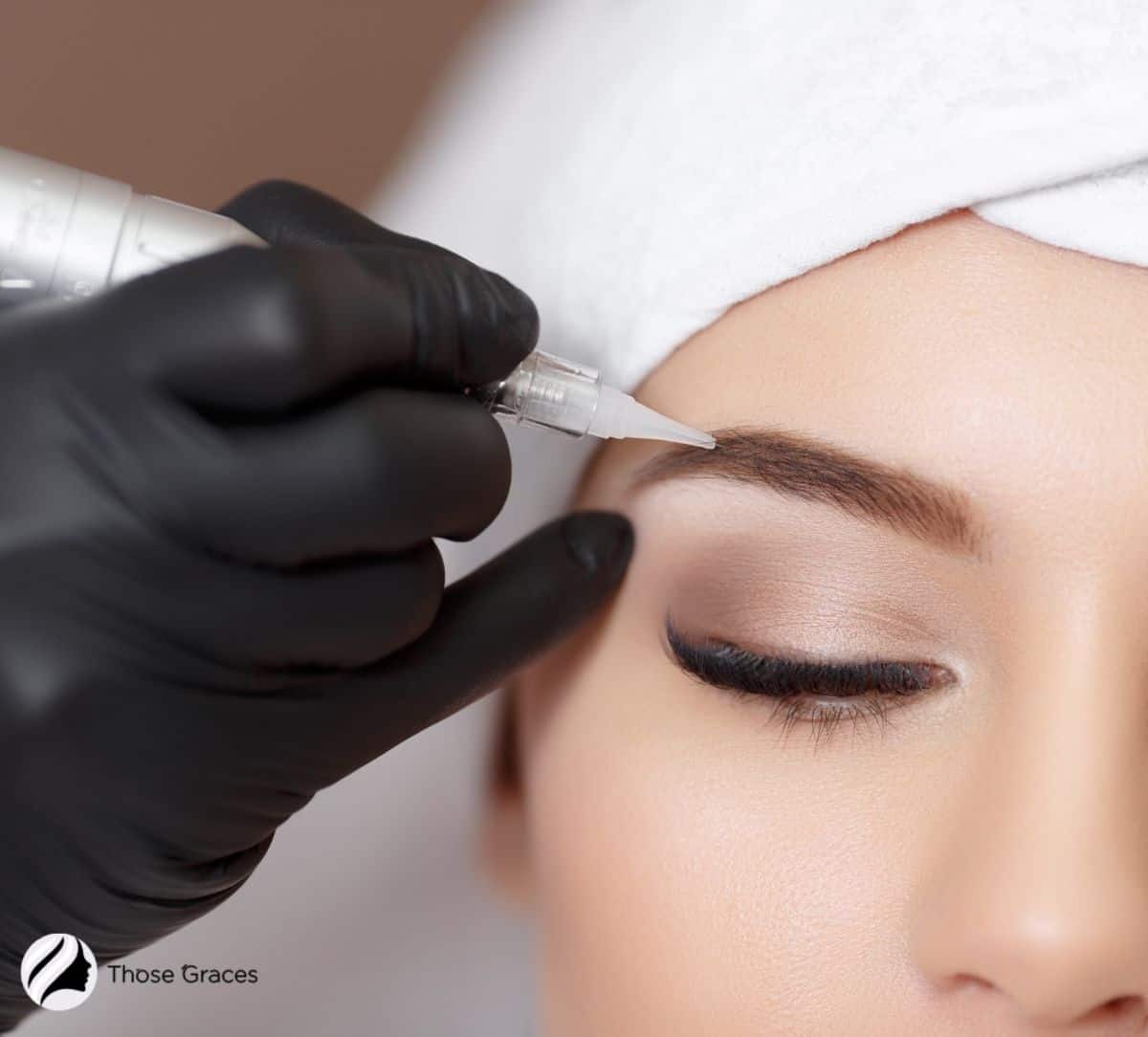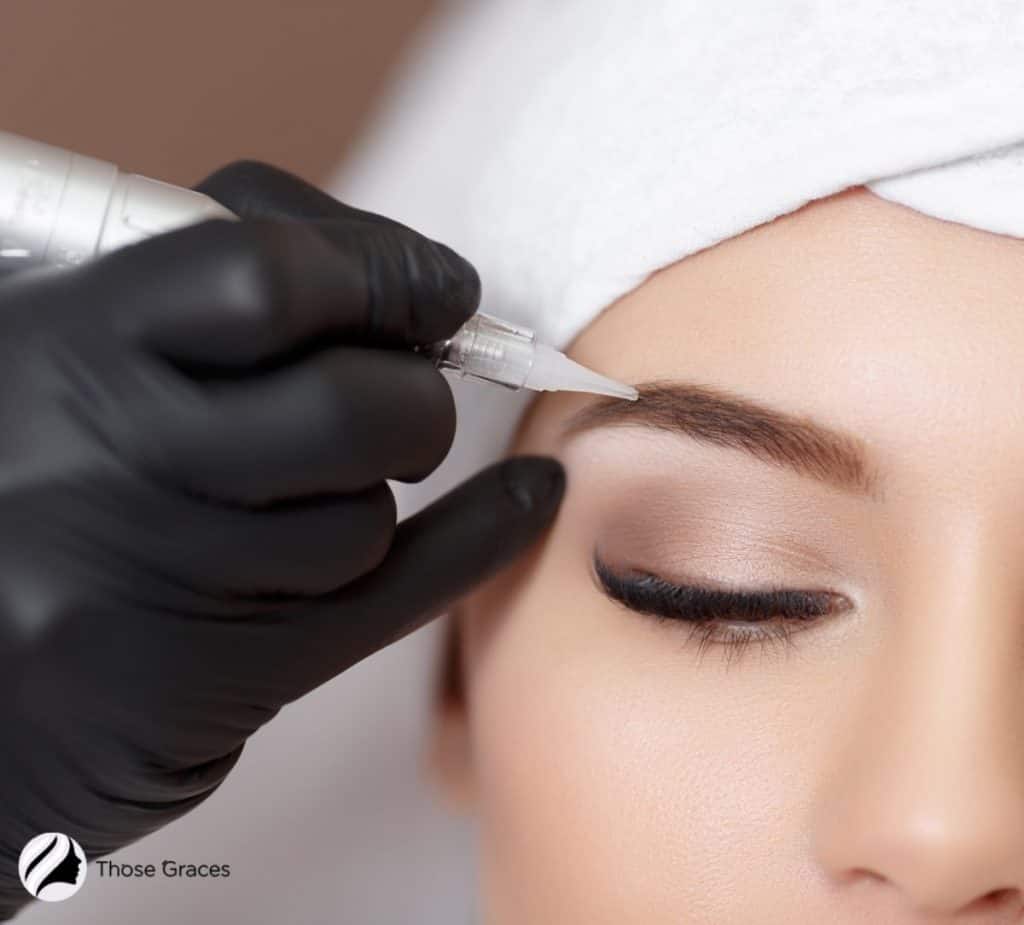 Not all makeup artists can fit into the microblading industry. Microblading requires a very high level of skill and competence, which can only be acquired from experience.
You should also remember that with microblading, you will not need to spend on cosmetic products for your eyebrows for nearly three years. With that, you can imagine how much you can save if you're a cosmetics freak like me.
The cost of microblading tools and supplies is another justification for the price of microblading.
The measuring calipers, microblading blades, pigment, universal holder, pigment mixer machine, marking pen, numbing cream, pigment rings, and many more are the standard tools and equipment used for microblading.
CHECK: The Best Nano Brow Machine
How to Find the Best Microblading Salon?
There are steps to take when looking out for a standard microblading salon. Let's look at some of them.
Tip 1. Ask for pictures of the artist's previous works:
Checking through an artist's portfolio is one way to find out their level of talent and style.
This will also help you confirm whether they are competent enough to deliver on the kind of style that you want.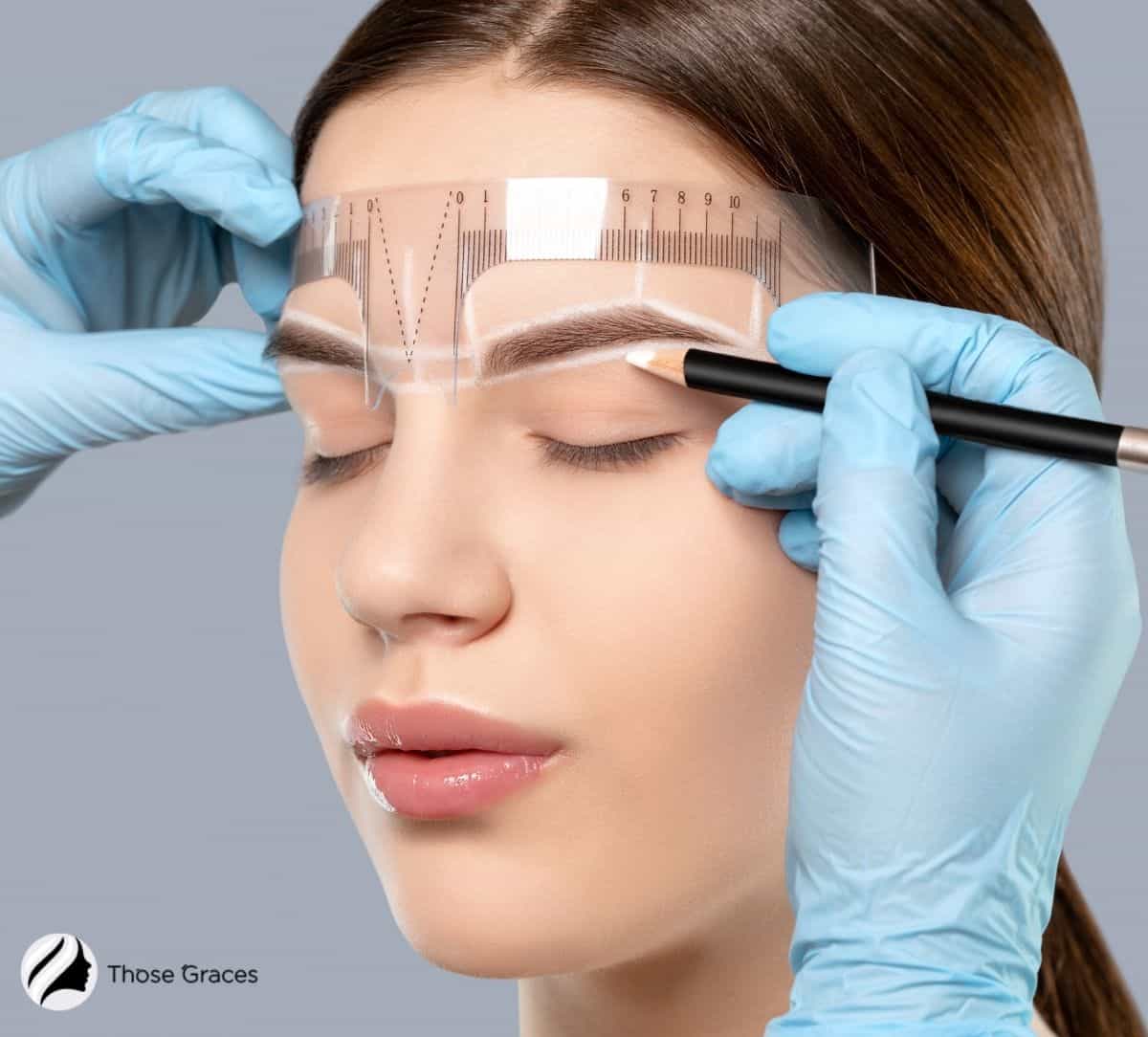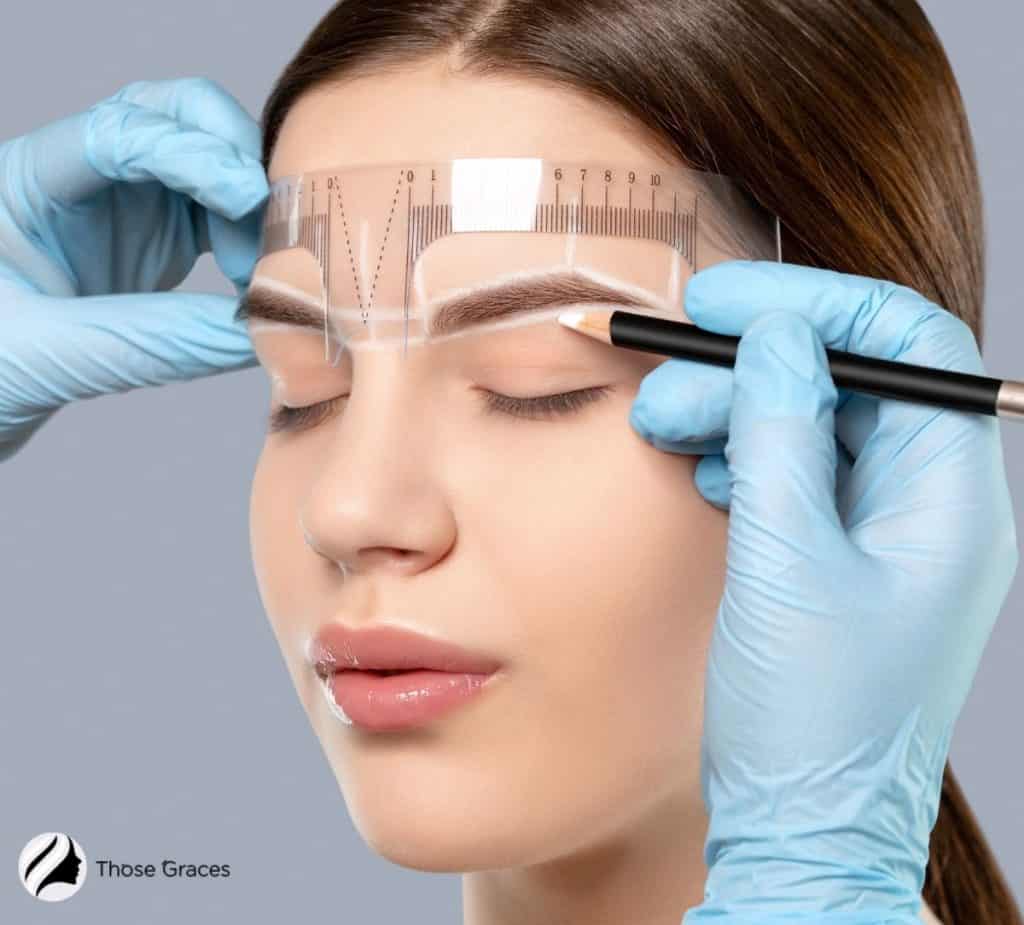 Tip 2. Consider their training records:
Although formal training is not a strict prerequisite for microblading, it is essential nonetheless that microblading artists must be adequately trained before they can handle a procedure.
Tip 3. Check out their reviews:
Never ignore what past clients have said about an artist and their salon. That's one way to discover a substandard salon, as clients hardly hide their displeasure.
Tip 4. Ask concerning their aftercare services:
One way to discover the best salon suites is to confirm that they also make all the needed aftercare supplies available.
Starting your PMU journey? Check out our article on the best PMU machine for beginners. Find the perfect fit for your needs and get started today!
FAQs
How many times can you microblade your brows?
With the right kind of pigment and a competent artist, microblading effects will fade after two years. You can decide to have another procedure after then.
Is a tip included in microblading?
There's no rule in the beauty industry that mandates you to tip an artist after a microblading session. You can add an extra tip if you're delighted with the services you received.
Conclusion
Always remember that the eyebrows are a vital part of your facial features. Engaging a reputable artist's services is essential if you're considering a microblading procedure.
It's okay if you're on a budget, do due diligence on the artists' track record, and you'll have an enjoyable experience switching up your looks!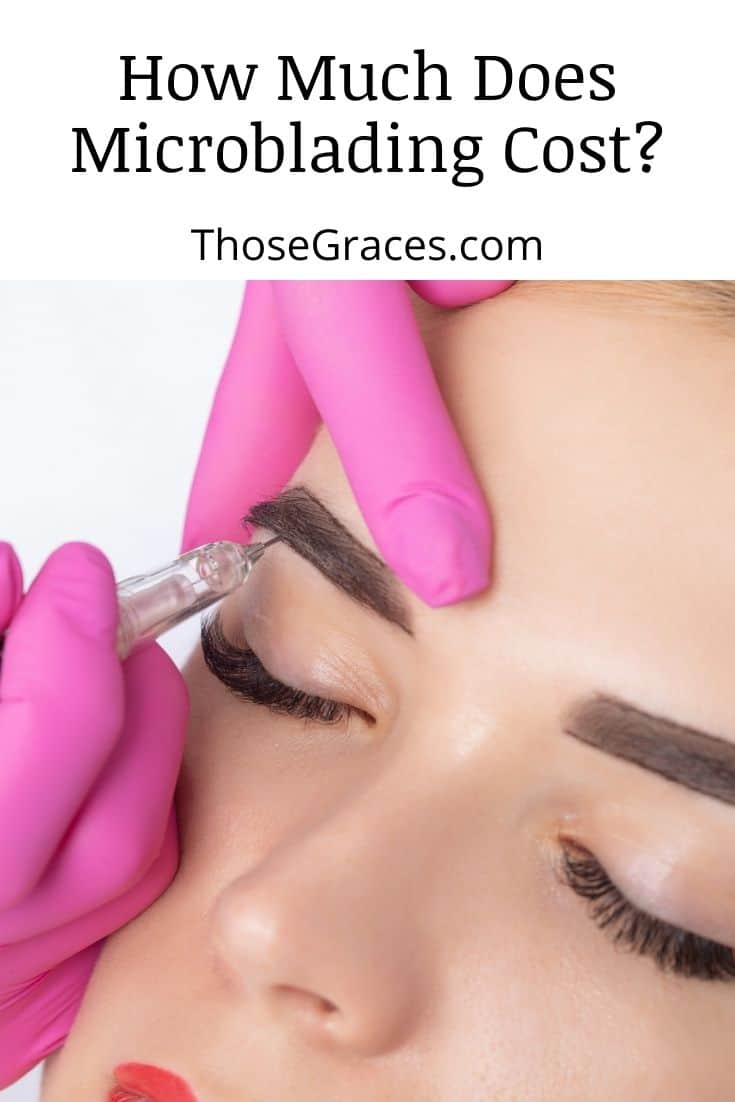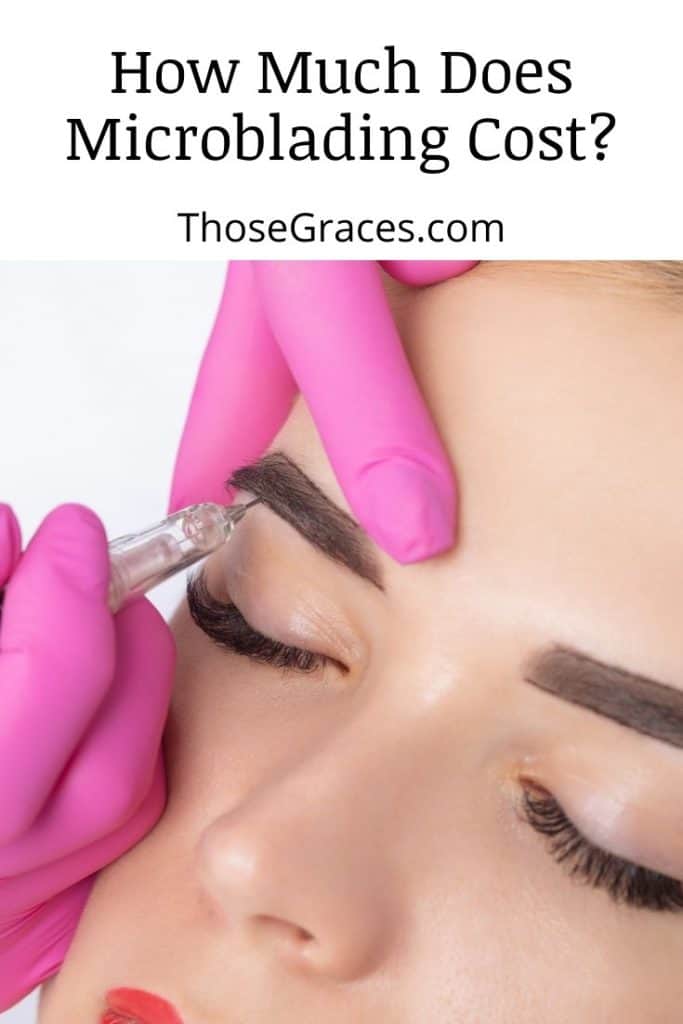 Resources
1. Google Scholar [Internet]. scholar.google.com. [cited 2022 Jul 4]. Available from: https://scholar.google.com/scholar?hl=en&as_sdt=0%2C5&q=ancient+roots+of+microblading&btnG=#d=gs_qabs&t=1655651714081&u=%23p%3DIB4CQJrY-vQJ
2. PLASTIC SURGERY STATISTICS REPORT 2020 [Internet]. 2020. Available from: https://www.plasticsurgery.org/documents/News/Statistics/2020/plastic-surgery-statistics-full-report-2020.pdf
3. Marwah MK, Kerure AS, Marwah GS. Microblading and the Science Behind it. Indian Dermatology Online Journal [Internet]. 2021;12:6–11. Available from: https://www.ncbi.nlm.nih.gov/pmc/articles/PMC7982014/
What do you think of microblading? Let us know below!