Is NARS cruelty-free as of 2021?
Nars is very popular among many makeup enthusiasts and beauty gurus, and many people like their products, even more, thinking that they are a cruelty-free brand.
However, the reality is not that obvious, as Nars has recently made changes in their sales that changed their status.
Read on to find out why NARS isn't quite as animal-friendly as they used to be!
Don't forget to also check our answer on the question "Does First Aid Beauty Test on Animals?"
Is NARS Cosmetics a Cruelty-Free Brand?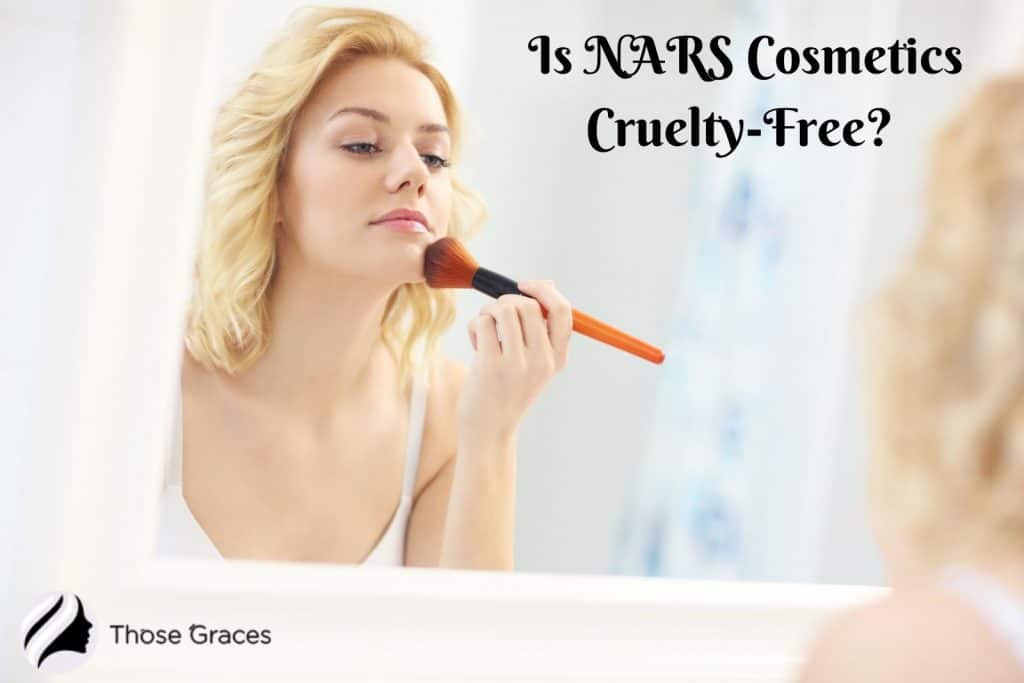 This famous makeup brand has been known as a cruelty-free brand until 2017.
However, they announced that they are expanding their sales to Mainland China, where animal testing is required by law.
This fact made many Nars consumers unhappy as this brand offered a wide range of makeup products.
Here's what NARS says on their website about their animal testing policies:
"NARS does not test on animals nor do we ask others to test on our behalf, except where required by law. NARS is actively working with industry and other partners to eliminate animal testing globally and is committed to the development and acceptance of alternative methods"
There's that word we never want to see in a cruelty-free statement: except.
NARS Cosmetics Animal Testing Policies
As we have seen above, Nars claims to be a cruelty-free brand, without making any animal tests during their manufacturing process.
But they also mention that animal testing can be done, when required by law.
And since they started selling their products in China in 2017, they became one of many brands that allow the authorities to test their products and ingredients on animals post-market.
Post-market animal testing is still an issue for so many cosmetics brands. And as NARS states in their FAQ section, they are working on developing methods to stop animal testing globally.
With all that said, NARS does not test on animals physically. But they sell in countries where animal testing is mandatory for cosmetics and do not mention anything about alternative methods.
History
NARS Cosmetics was established in 1994 by a young makeup artist and photographer. The products he came up with were great for studio makeup, allowing to have long-lasting makeup throughout shootings.
The French cosmetics company was also dedicated to animal protection. They made sure that they do not violate animal welfare while creating their products and making the ingredient lists.
In 2000 a non-cruelty-free corporation Shiseido became the parent company of NARS. However, NARS remained devoted to their cruelty-free policies despite the changes in the business.
Check: Is Kiehl's Cruelty Free too?
What Do They Say About it?
Their answer on this matter, however, remains the same. They state the following on their website,
"NARS does not test on animals nor do we ask others to test on our behalf, except where required by law."
It instantly gives us a thought that they still make exceptions on their animal testing policies, regardless of their actual product development process. NARS will make exceptions in countries where animal testing is required.
And this leads to our next big question. Is NARS sold in China, and what do they do about it?
Do They Sell in China?
Yes, NARS sells its products in China since 2017. It became a huge concern to its customers, as many people were using this brand because of their approach to animal testing policies.
With this new announcement, they confirm the statement of the "exceptions" that can be made. Unfortunately, NARS' products pass through animal testing in Chinese labs.
On many companies' websites, you might notice that they mention animal testing alternatives in countries like China. But I couldn't find any information about such things on NARS' website.
It only allows us to think twice when buying NARS products. If you don't accept animal testing at any stage of product manufacturing (both pre-market and post-market,) then NARS is not a good choice for you.
Is NARS Owned by a Parent Company That Tests on Animals?
NARS is owned by a Japanese personal care company. There are many thoughts about them being a cruelty-free brand, and many people think it is not. Here's why.
They state on their website that they have a safety assurance system, which is based on animal testing alternative methods for products that are made in April 2013 or later.
They also say that in some cases they must allow animal testing, which only assures the products' safety to society.
Such cases are when the products are sold in China, or the only option to provide the safety of ingredients is by animal testing.
Our only hope for this issue from Shiseido is their following statement,
"We will continue to develop effective alternative methods in the future and proactively and sternly work with administrative agencies in various countries with the aim of establishing alternative methods as official methods (to be certified as official experimental methods according to laws and regulations of various countries/regions)."
Related: Is Olay Cruelty Free?
Is NARS a Vegan-Friendly Brand?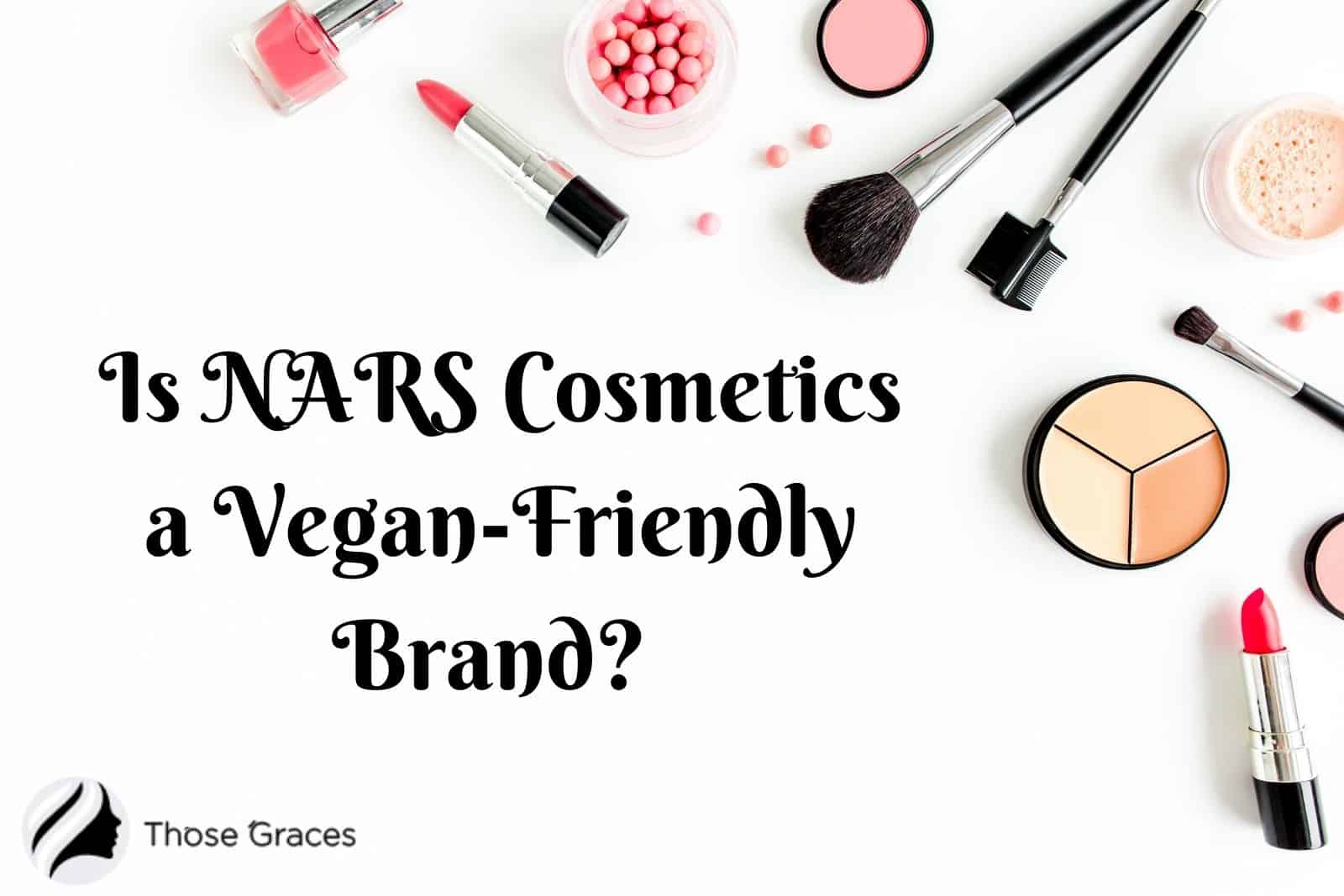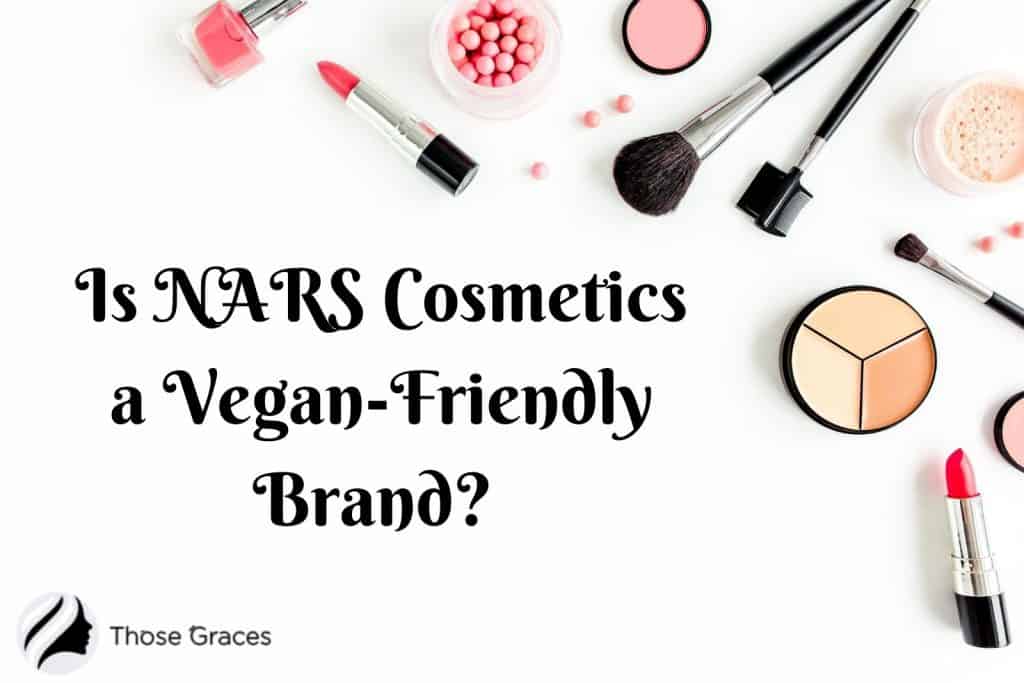 No, NARS is not a vegan-friendly brand. However, they have developed many products that are not animal-based, thanks to vegetable-derived substitutes.
Currently, some of the major animal-based ingredients of their products are replaced by vegan ingredients.
Still, they also mention that some of the products still include animal derivatives, like lanolin.
So currently, their 100% vegan status is not yet confirmed. NARS suggests contacting customer care in case of requiring any further information about specific products or ingredient lists.
READ MORE: Does Maybelline Test on Animals?
3 100% Cruelty-Free Alternatives to NARS
We have previously talked about some of my favorite Cruelty-free brands. I have prepared another list of brands with 100% cruelty-free products that can be alternatives to NARS.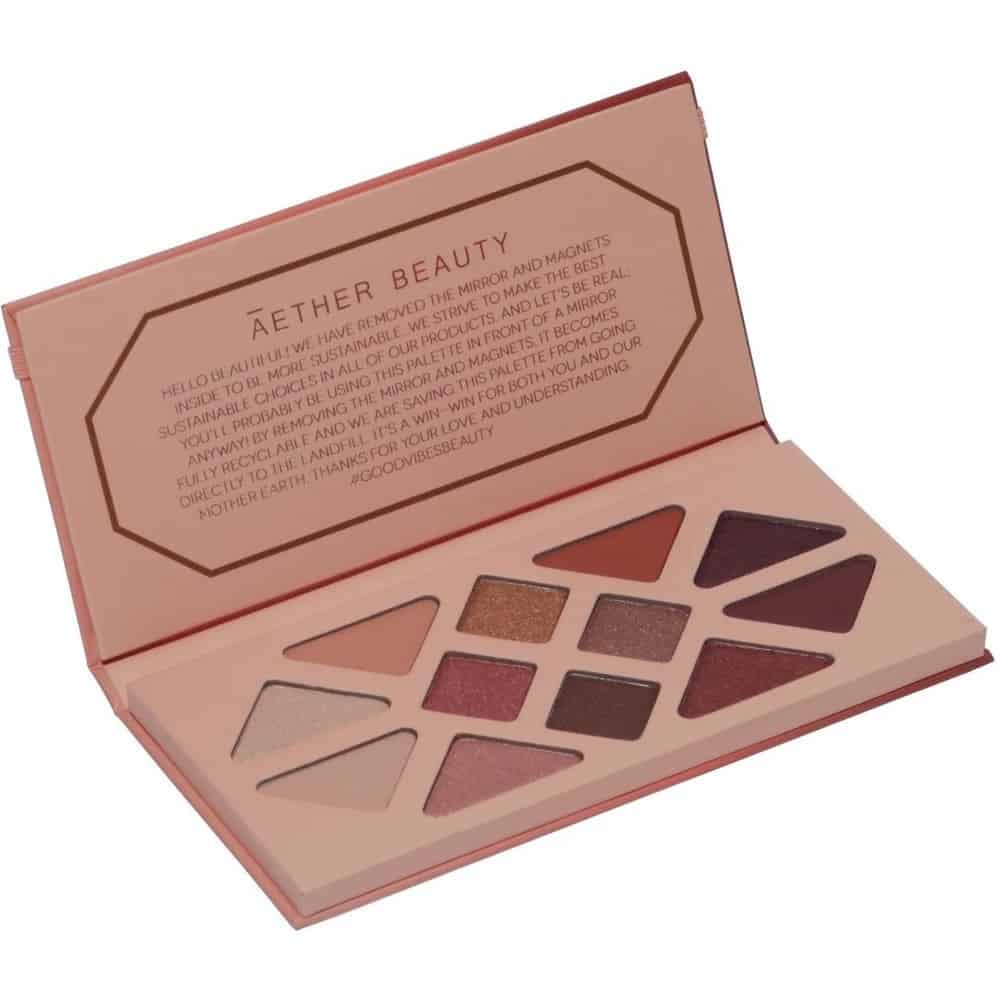 This one is a good alternative to NARS' eyeshadow pallats. It's pricey but SO worth it.
Not only do they use high-quality natural ingredients, but their eyeshadows are actually infused with REAL crystals. Neat, right?

2. 100% Pure
If you read our Best Cruelty-Free Beauty Brands of 2021 list, you know that we adore 100% Pure. They're cruelty-free, vegan, and Leaping Bunny certified.
Their Fruit Pigmented Ultra Lengthening Mascara is a must-have!
100% PURE Ultra Lengthening Mascara Dramatic Intense Volume & Length Natural Fruit Pigmented Voluminous Eyelash Makeup No Clumping, Smudging or Flaking - Vegan, Black Tea Color - 0.35 oz
NATURALLY BOOST YOUR LASHES - Our lush lengthening eye wand is colored with the world's first globally patented fruit pigmented technology infused with luscious oil from passion fruit, to smoothly coat each lash without clumps or flakes.
AMAZING VOLUMPTIOUS PEEPERS - Moisturizes and volumizes while it dramatically coats with healthy conditioners and stunning natural pigments from black tea, berries and cocoa powder provide max stay and fade-proof length.
LEAF TO LASH, JUST THE GOOD STUFF - We left out the harsh stuff to let your eyes thrive with clean nourishing ingredients; Pro-vitamin B5, vitamin E, and replenishing oat and wheat proteins enhance volume and promote healthy hair growth.
GIVE YOUR LASHES SOME LOVE - Buildable deep midnight black color packed with antioxidants and nutrients delivering perfect water resistant cover and feathery, natural looking volume for women or men.
BEAUTY DOESN'T GET ANY CLEANER - You don't have to choose health or beauty, have both. With well-researched healthy, natural, and organic ingredients and strict purity standards, we bring cruelty-free, ethically sourced products without harsh toxic chemicals, heavy metals, fragrances, or dyes. Gluten-free, vegan, and Made in the USA.
Safe and Chic has a ton of cruelty-free alternatives to NARS' blushes, but I love this one by Kjaer Weis because of its super-creamy texture.
The Kjaer Weis blush comes in 8 shades to match all skin tones. It's CCPB Certified Organic and contains no fake or chemical ingredients.

Final Thoughts
Nars is a world-famous makeup brand, and many people use their products with great pleasure.
And the company tries to get the best outcomes for being a cruelty-free brand.
However, being sold in China is what makes the biggest issue.
So if you are looking for other options in the market that are entirely cruelty-free, check the list of cruelty-free brands we made for you.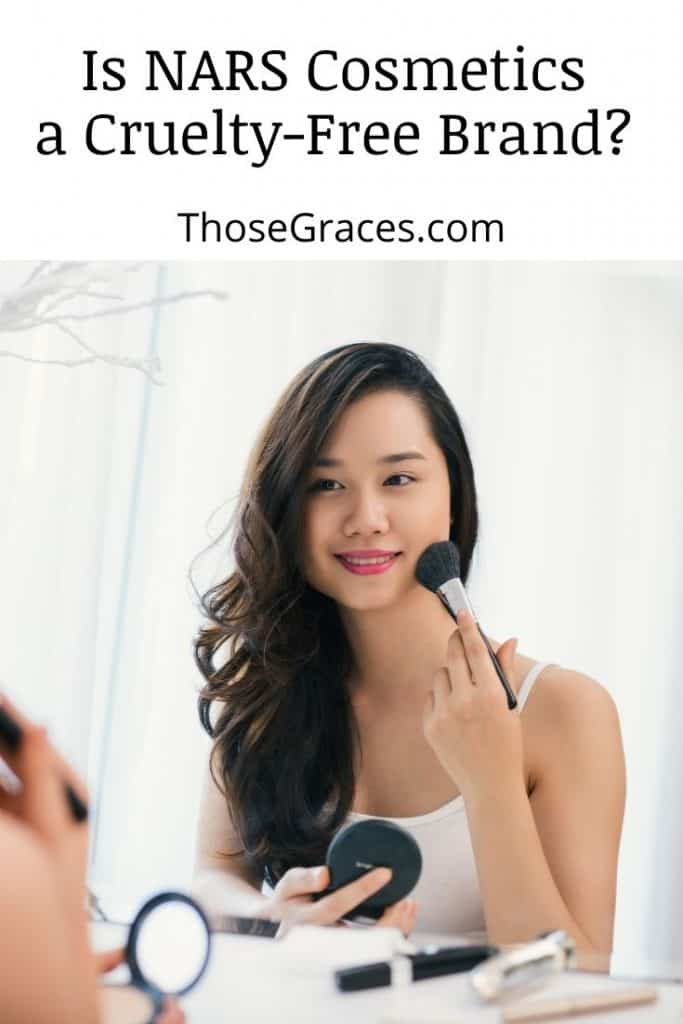 Is NARS cruelty free? Have you tried it? Share with us below!