Last week I was plagued with a question about how to choose a hair straightener.
Needless to say, I checked a lot of options, and some were pricy but good, while others were cheap but of low quality.
After struggling for a good part of four hours, I could shortlist one device.
Keep reading to learn the criteria I used to pick it!
How to Choose a Flat Iron
With so many flat irons occupying the market, it was tough to pick one. But as I said above, I managed to pull it off!
It arrived yesterday, and I must add, it's perfect for my almost curly, thicker hair.
Looking back at it now, I think many struggle to find the perfect hair straightener. So, I am sharing some tips and pointers I used while purchasing mine.
1. Know Your Straightening Plates
There are three types of hair straighteners based on plate types: Ceramic Plates, Titanium Plates, and Tourmaline plates.
Ceramic Plated Flat Irons
Hair straighteners with these plates can easily straighten different hair types. This straightener can hold heat for a long time, which allows even heat distribution.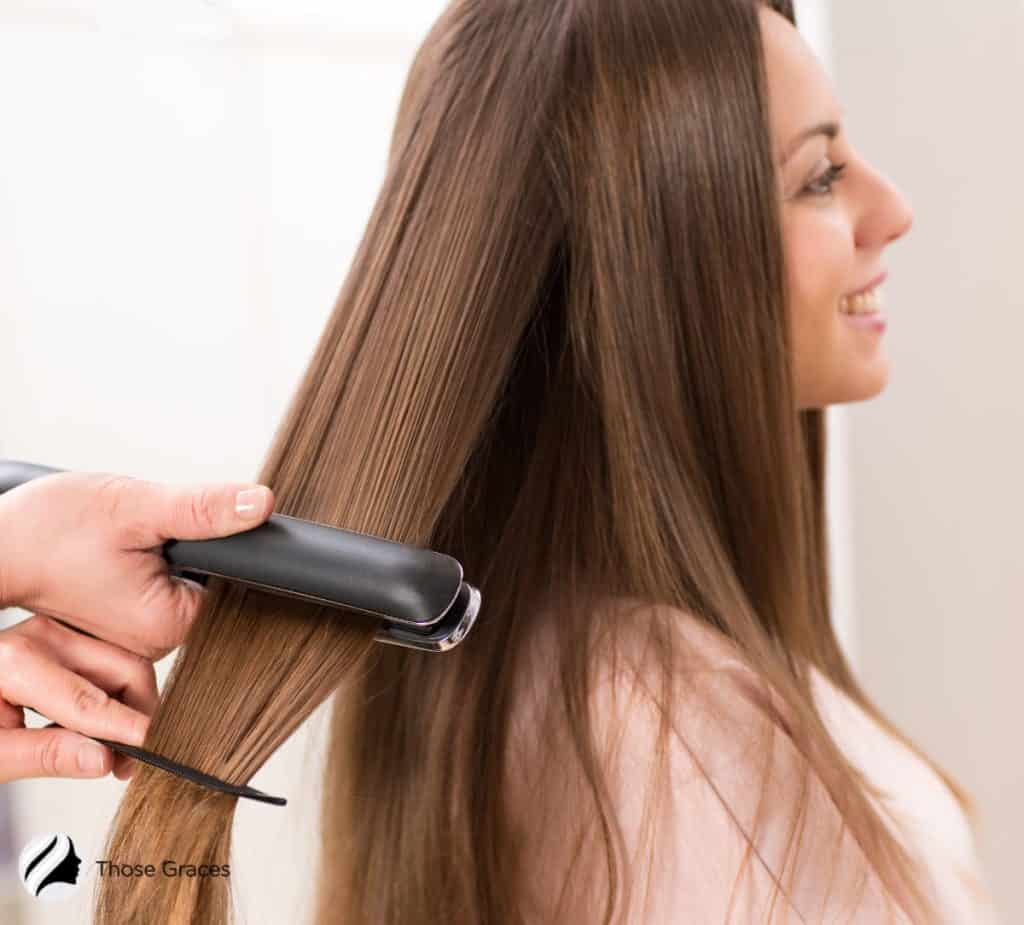 It's great for straightening fine hair or baby hair without causing breakage or damaged hair. These plates retain the natural shiny finish of your hair.
Titanium Plated Flat Iron
If you want a device that straightens your hair quickly, this is it. Titanium plates heat quickly and can hold heat at a consistent temperature. You don't have to go over a section of hair twice.
This flat iron can smoothen your hair and instantly give you a pin-straight look.
Tourmaline-plated Flat Iron
Tourmaline is a gemstone, and a Tourmaline-plated flat iron has a fine coat of that gem on its plate.
This hair straightener will cause the least damage to your hair. It won't suck the moisture from your hair but gives it a natural look.
These plates cause even heat distribution and can be easily used at a low temperature.
2. Opt for one with Varied Heat Settings
A flat iron with an adjustable heat setting is the best. I personally straighten my hair in a high-temperature setting, as it suits me.
But you may need a different heat setting for your hair.
Delicate and finer hair need, low heat to get straight, whereas thick curly hair needs high heat.
Different hair textures need a different amount of heat. To prevent hair damage, get a straightener with variable heat settings for better results.
3. Consider the Plate Size and Shape of the Iron
The length and thickness of your hair will help you decide the size of your hair straightener. If you have thick hair, go for a broader flat iron, as you can straighten more sections of hair in less time.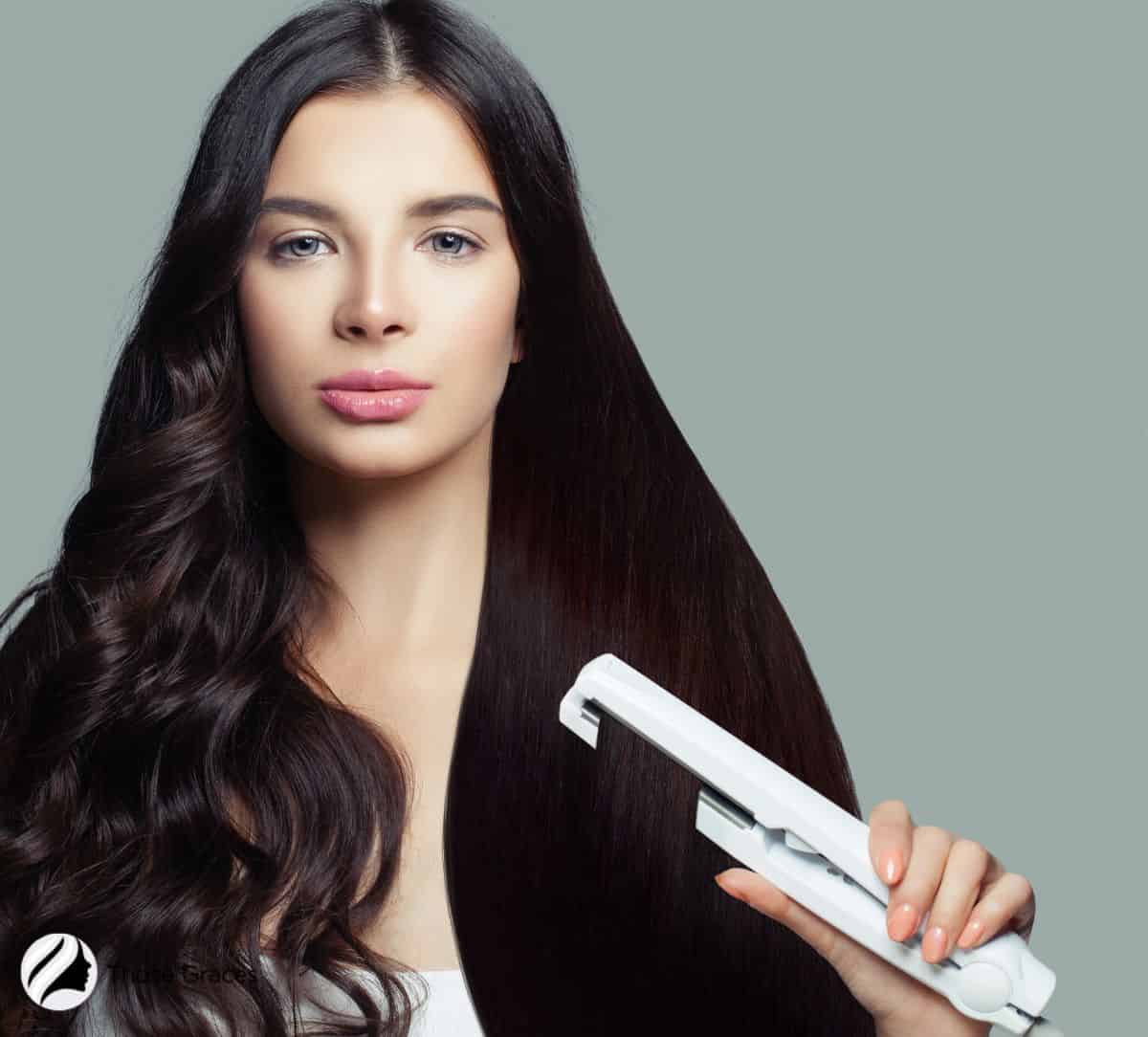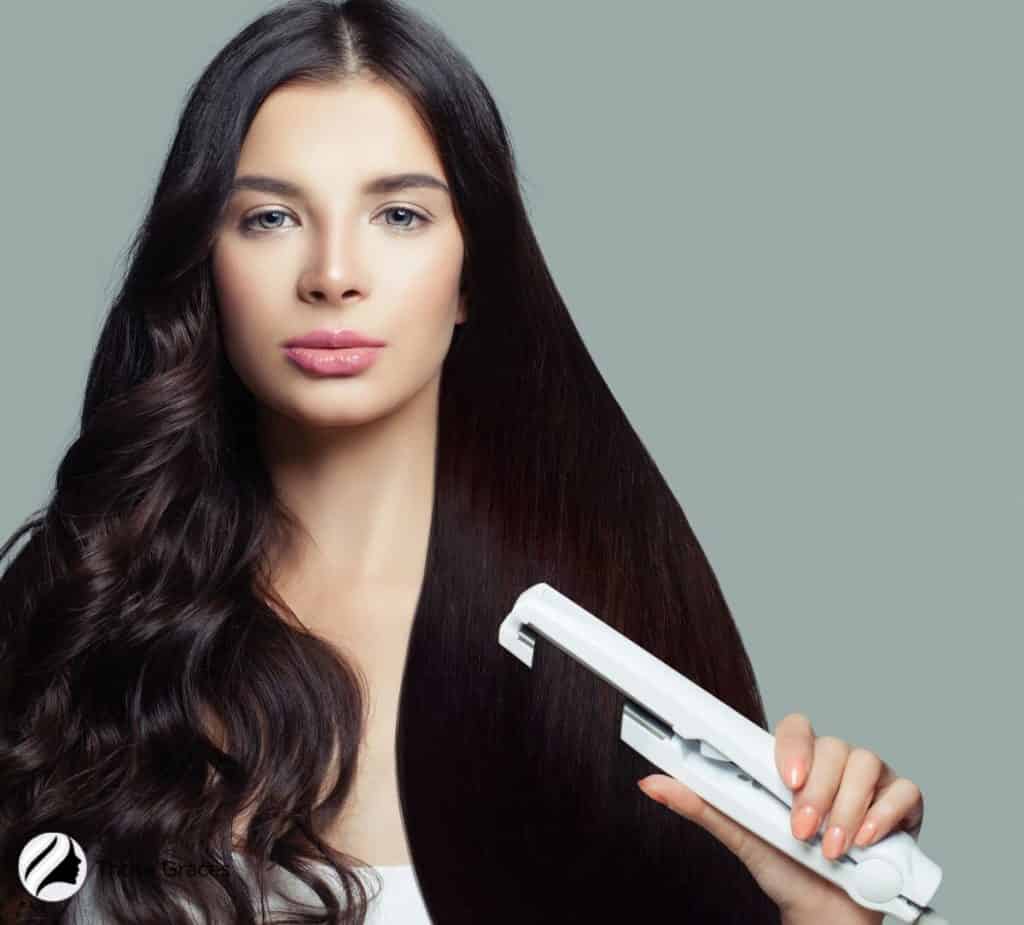 If you have fine hair, a narrow-plated flat iron is your ideal type. As it easily straightens thin, shorter hair.
I love slight wavy ends, so I purchased a flat iron with curved edges. If you are not a fan of pin-straight ends. Choose the shape of your flat irons wisely.
It will greatly help you achieve different hairstyles with the same flat iron.
Ever been curious about the science of sleek strands? Swing by our whimsical breakdown on 'How do hair straighteners work?' and unravel the mystery behind those straightening wonders!
4. Choose the Best Value for Money
While buying my hair straightener and all the above aspects, I sought a device that offers value for money.
Good quality, fully functional flat iron should cost about $100 to $200.
Ceramic flat irons are famous, and due to their all-around protection, they tend to be a little costly.
The cost of Titanium Plated Flat Iron varies.
However, the costly ones heat up fast.
If you are not an expert in straightening your hair with these, it may result in heat damage.
Tourmaline-plated Flat irons are the most expensive ones I have encountered.
So, unless you are professional, willing to spend a small fortune, or have delicate and brittle hair. I would not suggest these high-end hair straighteners.
If you are wondering what are the best hair straighteners?
The answer is whichever offers the best result for a reasonable amount is the one.
How to Choose a Flat Iron (Based on Your Hair Type)
I have thick and almost curly hair. A Titanium hair straightener is my best friend. This hair straightener is perfect for coarse and unruly hair as its high heat straightens my hair faster.
Ceramic Irons are a great fit for thin, slightly wavy hair as controlled heat gives enough time to get frizzy-free hair.
Tourmaline plate type does the same job as ceramic irons, offering smoother hair.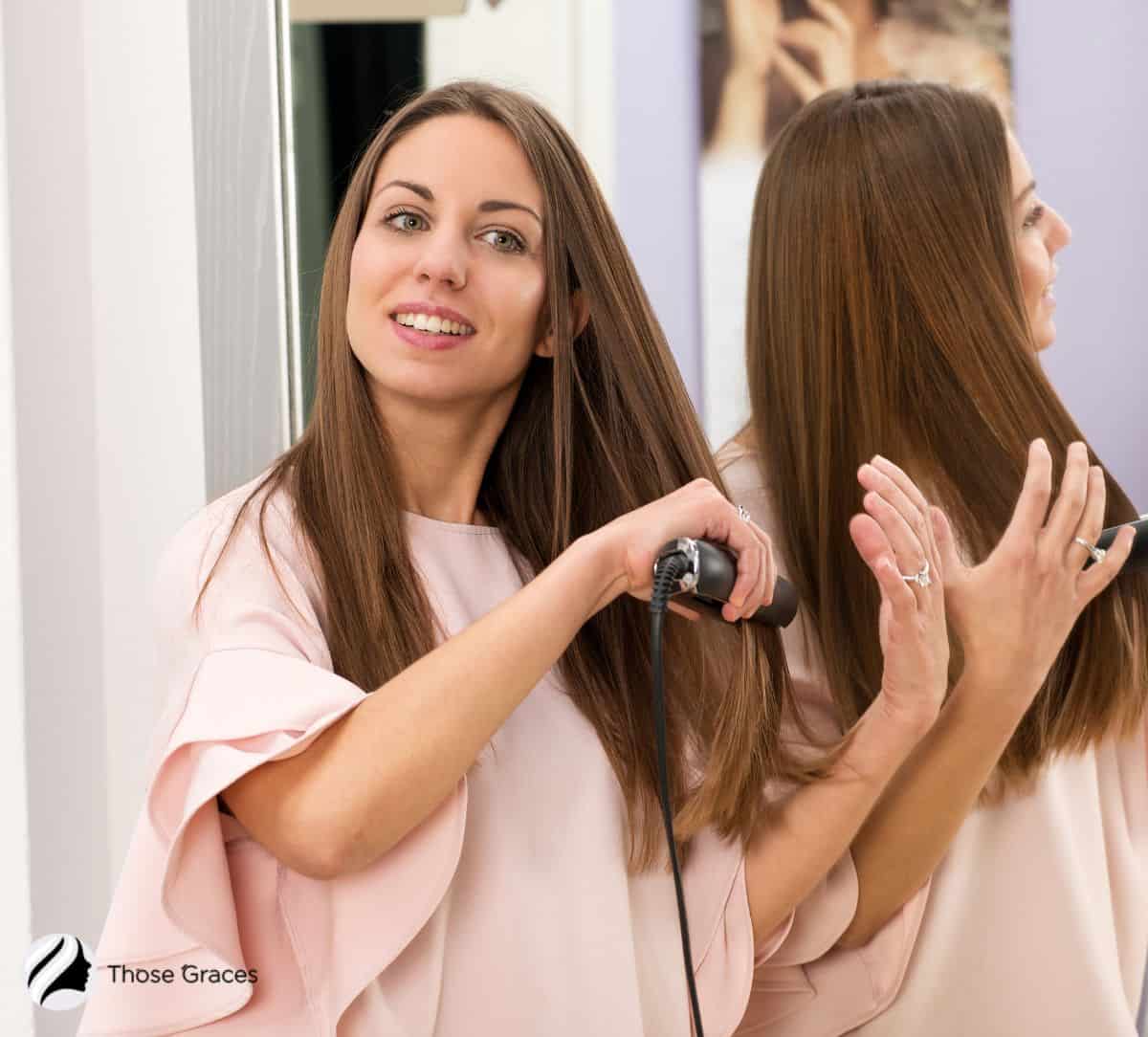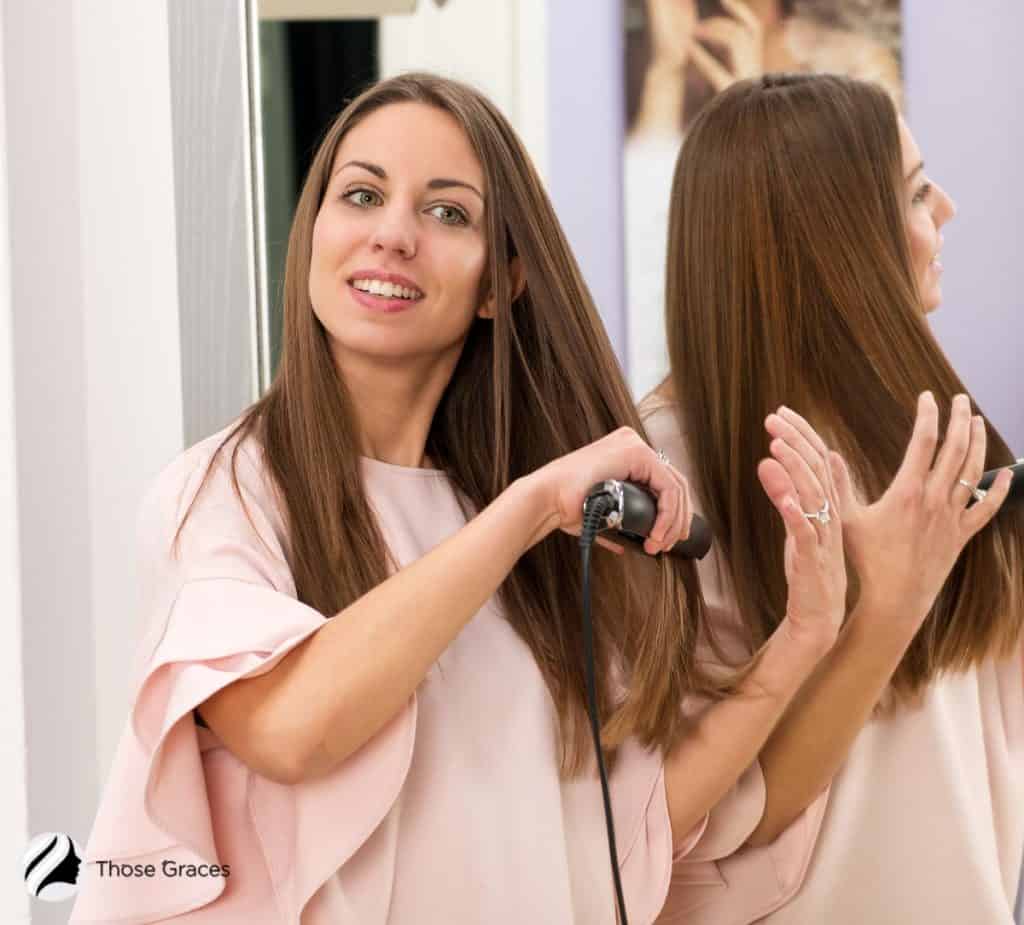 People with thick curls or afro hair types should purchase a flat iron with a fine brush.
If you are uncomfortable with the full ordeal of a flat iron, go for hair straightening brushes.
This hair-styling product offers the same silky finish as a flat iron. Plus, it has a wide temperature range.
Remember that heat styling tools need heat protectants like sprays or serums for healthier hair.
FAQs
Which hair straightener is best for beginners?
If you are a beginner, go for a straightener that is easy to handle. It could be a flat iron or a straightening brush. Make sure the straightener is of proper size considering the thickness of your hair. Plus, buy an economic straightener in case you need an early upgrade.
Are our ceramic hair straighteners better?
Yes! Ceramic hair straighteners heat the hair from the inside out rather than just heating the surface, which is gentler on the hair. So these hair straighteners are considered a better option. However, ceramic plates take a while to heat up.
What is the cost of a hair straightener?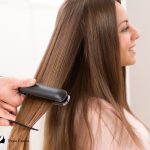 Hair straighteners cost as cheap as $10 and as high as $500. However, the average cost of a good quality hair straightener is around $50 to $200.
How long does straight hair last?
Straight hair lasts for around 3 to 4 days without a wash.
Conclusion
I hope my detailed guide on hair straighteners has proven to be of help.
Remember, that factors like plate material, styling time, cost, heat protection, heat-up time, temperature control options, adjustable temperature range, and plate size are important. Choose one that causes minimum damage and is travel-friendly.
Also, let me know which hair straightener you are planning to purchase.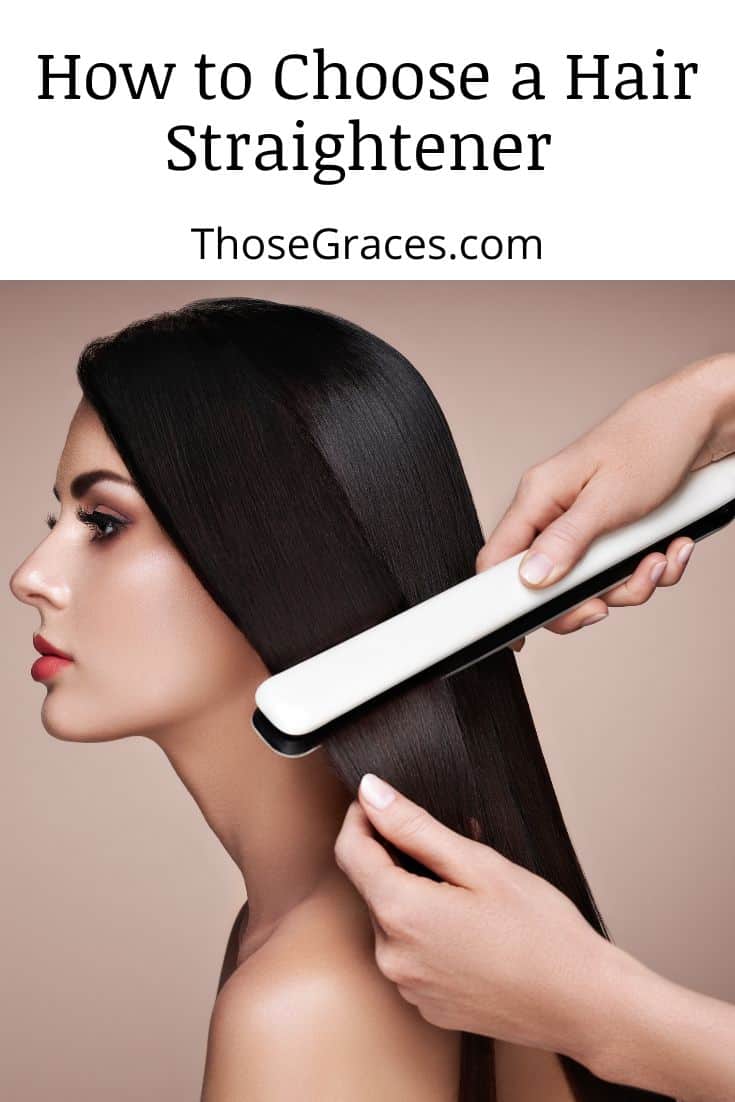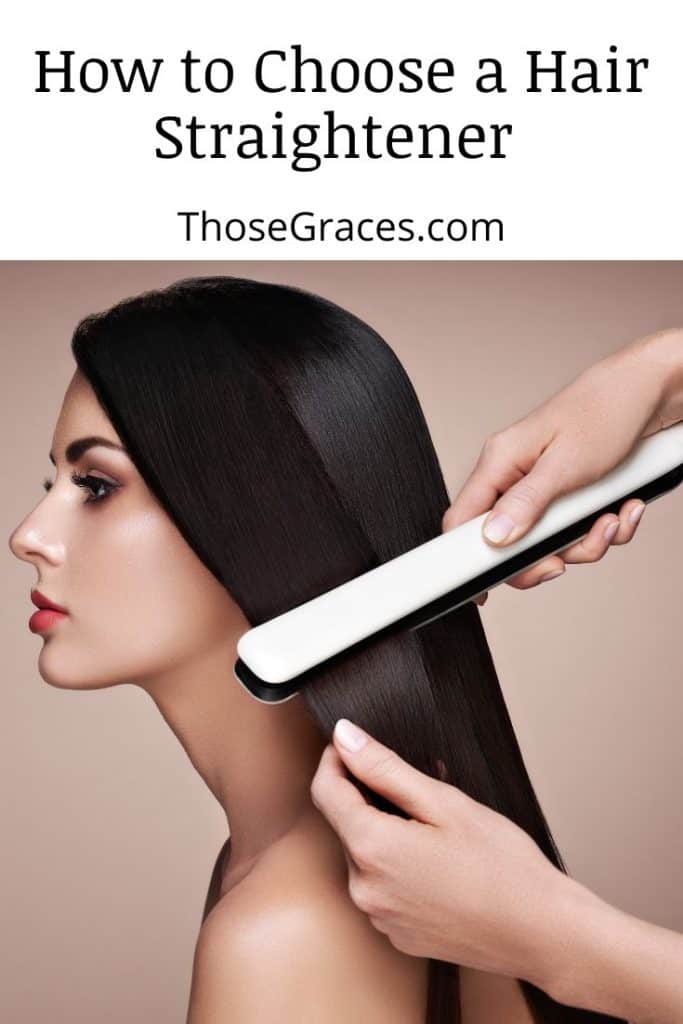 How about you, how do you choose your hair straightener? Let us know in the comments below!
References
Cruel, Jessica. 2016. "10 Common Flatiron Mistakes – SELF." SELF. SELF. May 27, 2016. https://www.self.com/story/flatiron-mistakes-frying-your-hair#:~:text=But%20it%20is%20also%20a,for%20your%20hair%20to%20handle!.
"What Is Tourmaline Gemstone | Tourmaline Stone – GIA." 2017. Gia.edu. 2017. https://www.gia.edu/tourmaline.