Gather aspiring goth queens and kings- today, we'll do a review of the best goth makeup brands that are cruelty-free.
You probably already know how much our team loves animals and how important it is to give exposure to brands that don't test on animals.
If you've also been on a search for the perfect gothic makeup palette, the most extraordinary gothic packaging, or indie brands who make the best goth makeup, you've come to the right place.
Keep reading, and you'll end up treating yourself with some amazing finds.
Let's start with a quick look at our top picks, then keep reading for all the glorious details.
Cruelty-Free Goth Makeup Products Top Picks at a Glance
If you see the value in these products and choose to purchase via my referral links, I may earn a small commission at no extra cost to you.
Check the table below for a side-by-side comparison of our favorites!
5 Goth Makeup Brands That Are Cruelty-Free (Review)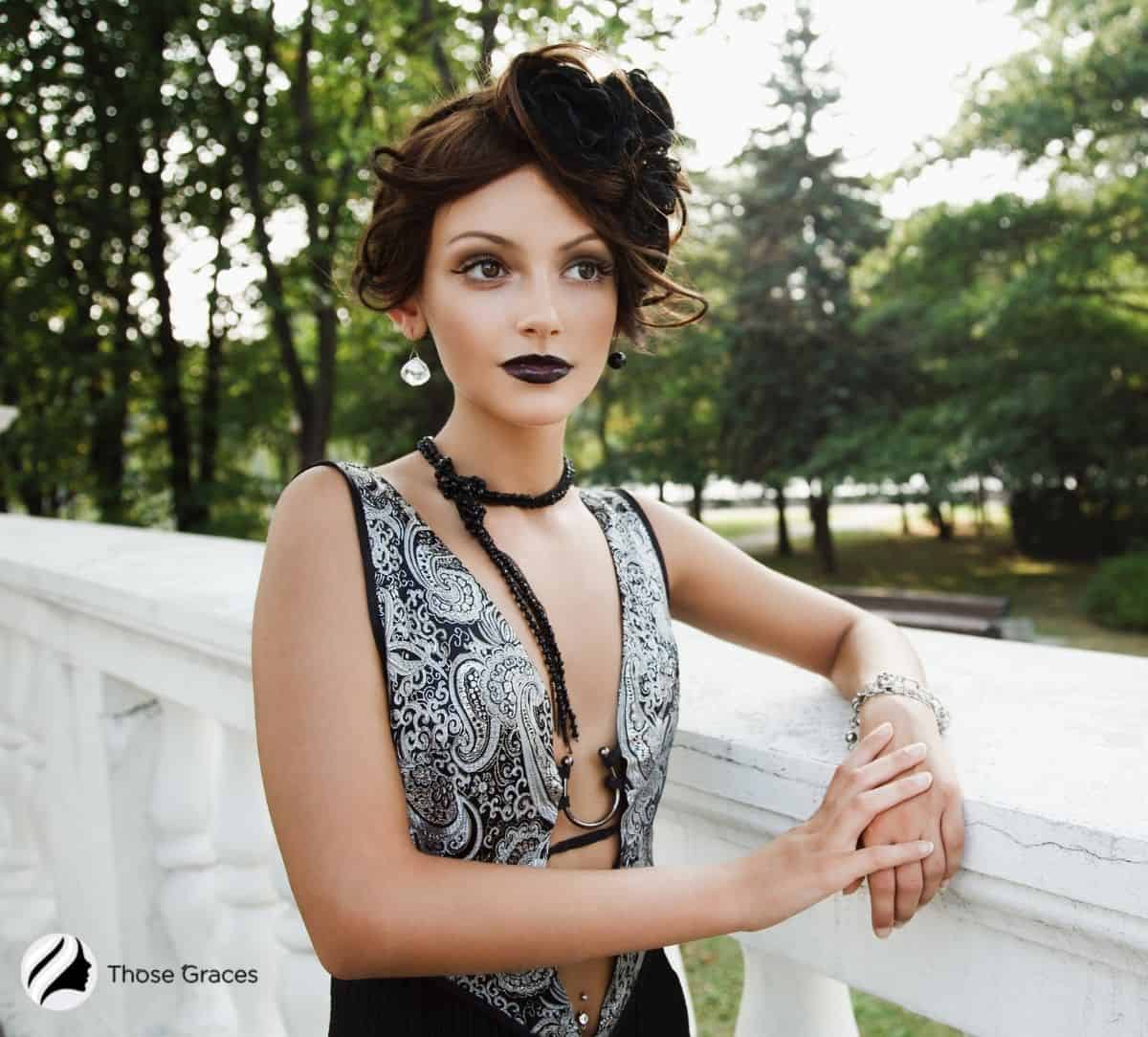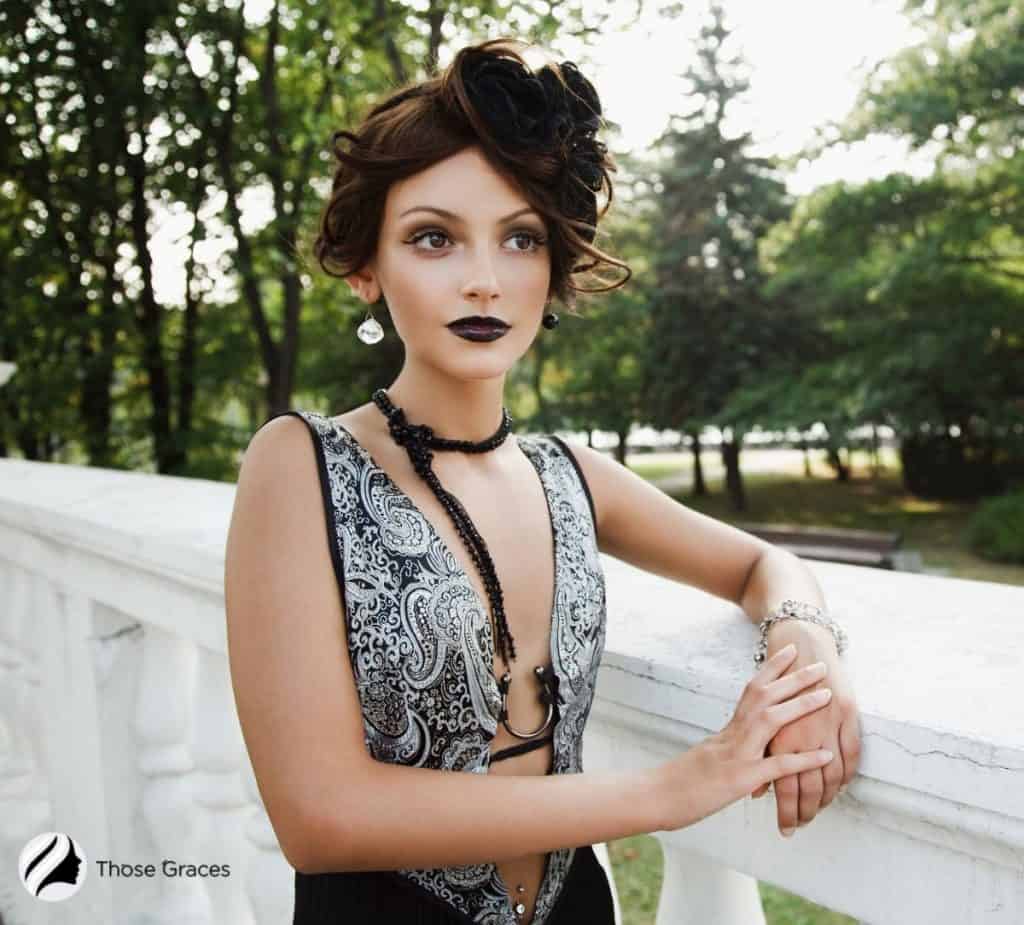 The goth subculture started back in the 1980s in the United Kingdom, and it's been a source of inspiration for many people through goth music, makeup, fashion.
I'm not a goth makeup enthusiast myself, but my circle of friends is quite diverse, and I have several close friends who love experimenting with gothic makeup.
To me, this is a fascinating way to express yourself, and I've seen some of the coolest looks created with gothic makeup brands.
If you're wondering, 'is Sugarpill cruelty-free', you'll be happy to hear that this is a 100% cruelty-free brand.
Although they don't fall into the typical goth aesthetic, they're still one of the favorite makeup brands for goths. I've used Sugarpill even before doing this review, and I can't get over how good their eyeshadows are.
If I had to choose a single product, it would be their liquid lipstick formula in the color Vertigo. This is the most stunning dark purple goth color that will blow your mind and elevate all your makeup looks.
Another question I wanted to answer for our readers is 'Is Sugarpill vegan?'. Sugarpill offers vegan products, but it's not 100% vegan.
Thankfully, I found and included several other amazing vegan options on this list so that everyone can find what they're looking for.
Certification:
Cruelty-free
Partly vegan
Leaping Bunny Certified
There is no way you haven't heard of Lime Crime before, no matter your makeup preferences.
So many goths praise Lime Crime because of their innovative approach to makeup and the high quality of their products.
Most of their packaging might be pink, but they do have some fierce choices to choose from such as a bold eyeliner, colorful mascaras, highly pigmented eyeshadow palettes, great lip liners, and lipsticks.
The brand's Velvetines Liquid Matte Lipstick in Bloodmoon is one of my favorite products because it stays on all day, doesn't get flaky, and is as pigmented as it gets.
Certification:
Cruelty-free
Vegan
Peta Certified
Leaping Bunny Certified
Lime Crime Velvetines Liquid Matte Lipstick, Bloodmoon (Deepest Blood Red) - Bold, Long Lasting Shades & Lip Lining - Stellar Color & High Comfort for All-Day Wear - Talc-Free & Paraben-Free
Bloodmoon Velvetines Liquid Matte Lipstick: Inspired by our founder's favorite flower, a red rose, the formula in Lime Crimes Velvetines Liquid Lipsticks easily glides on your lips and dries down to a soft matte finish with a creamy velvety texture – like a rose petal. Bloodmoon will bolden your makeup look with a deep blood red pout.
All-Day Wear: Get the perfect pout with great color, rich pigment, and serious staying power. With just one swipe, you'll have a bold and beautiful color that will take you through the morning, afternoon, and into the evening with minimal touchups needed. Velvetines Liquid Lipsticks are meal-proof, touch-proof, and kiss-proof!
Sugary Sweet: Our richly pigmented matte liquid formula is also infused with French vanilla for an extra sweet – and utterly addictive – scent!
Benefits: This velvety soft formula is free of harmful talc and parabens. Lime Crime is certified by both Leaping Bunny and PETA, and we design, manufacture, and assemble quality products using globally sourced ingredients for high performance wear and strong color pay-off.
Never Blend In: Lime Crime is a Vegan & Cruelty-Free makeup and hair brand that aims to inspire and invites self-expression. Through our vibrant color products, we encourage all to explore their individuality, embrace their uniqueness and always stand out from the crowd. Find joy through color and re-imagine your boundaries with Lime Crime.
Rituel De Fille is one of the most awesome indie beauty brands that I've ever come across.
Their aesthetic is insane, the packaging and presentation are well-thought-of until the last detail, and the range of their products is quite diverse.
RF specializes in cream products, including gorgeous eyeshadows, black eyeliner, lip balms, lipsticks, cream contour, highlighters, luminizers, and more.
Another thing that made me look even further into the brand is their diverse color selection that fits a wide range of skin tones.
Let's not forget to mention that their makeup products are 100% cruelty-free, vegan, and are Leaping Bunny Certified.
The spooky vibes from Rituel de Fille didn't manage to spook me away, and this brand has just earned another faithful customer.
My absolute favorite RF product is The Black Orb Enigmatic Eyeliner, and not only because of the crazy good packaging. I love how long-lasting it is and how easy it is to apply it.
Certification:
Cruelty-free
Vegan
Leaping Bunny Certified
Manic Panic is a brand that is so interesting beyond the name.
This is one of the longest-standing goth makeup brands that were once recognizable for their stunning hair colors but slowly took over the makeup scene as well.
One of their most recognizable features is the black cross gothic makeup packaging for the lip gloss.
I never thought I'd pull off a blue lipstick, but Manic Panic's Lethal Lipstick lip colors changed my mind.
The brand has an insane number of lip color options that will make you spend more than you planned.
You can also turn to this brand if you need a vibrant eyeshadow palette, foundation, powder foundation, lip gloss, eyelashes, face jewels, glitters, and insane hair colors.
Certification:
Cruelty-free
Vegan
Peta-certified
MANIC PANIC Bad Boy Blue Lethal Lipstick
Baby Blue Lipstick Color; Bad Boy Blue Lethal Lipstick Is A Baby Blue Color
Matte Velvet Texture; Kitten Colors Formula Lipsticks Have A Rich Velvety Matte Texture
Vegan And Cruelty Free; Lethal Lipsticks Are Vegan; Paraben Free; Gluten Free; Lead Free; Talc Free And Cruelty Free; Tested On Celebrities Not Animals
Matching Baby Blue Hair Color; We Not Only Offer Bad Boy Blue Lethal Lipstick But We Also Have A High Voltage Vegan Hair Color In The Same Shade
Diamond Etched Case; Comes In A Glamorous Diamond Etched Lipstick Case
Although NYX Professional Makeup isn't the typical goth makeup brand, they have some of the best products that come at an affordable price.
Their range is so diverse, and there's simply no chance you won't find unusual colors, dark jewel tones, a gothic eyeshadow palette, or a unique dark lipstick color.
NYX is a cruelty-free brand, but it's not 100% vegan. They do have a wide range of vegan options and are PETA certified. Try their Matte Liquid Lipstick, Deep Mesh.
Certification:
Cruelty-free
Partly vegan
PETA certified
NYX PROFESSIONAL MAKEUP Lip Lingerie XXL Matte Liquid Lipstick, Deep Mesh
Long Lasting Matte Lipstick: Contour and accentuate your lip shape with this vegan lipstick that sets to a smooth matte finish for fuller looking lips; No crack, no budge, no fade and no transfer for up to 16 hours
Lip Stain Color: Swipe this lightweight and comfortable longwear lipstick on the center of your lips and blend out with your finger or brush for a lip tint look designed to enhance all complexions
Lip Products for the Perfect Pout: Doll your lips in creamy, long lasting perfection; Try our complete line of lip makeup including liquid lipstick, lip gloss, lip cream, lip liner and butter gloss
Lip Products for the Perfect Pout: Doll your lips in plush, creamy, perfection; Try our complete line of lip products including lipstick, lip gloss, lip cream, lip liner and butter gloss
Discover NYX Professional Makeup: Try all of our professional makeup products today from eyeshadow, eyeliner, and false lashes to liquid lipstick, lip gloss, primer, concealer, setting sprays and eyebrow makeup
Goth Makeup FAQs
What type of makeup do Goths use?
Although goth makeup isn't one-size-fits-all, most goths use white foundation and black for the rest of their makeup. This means the blackest black eyeliner, eyeshadow, lashes. Some of the other popular colors include brown, purple, red, burgundy.
Why do Goths wear white makeup?
The white foundation is meant to make goth boys and girls look pale and make them look more like vampires. The goth subculture is related to death, darkness, terror, supernatural figures, the afterlife, hence the white face.
Conclusion
Choosing the best goth makeup brand is almost impossible with all these crazy innovative companies that do a better job at presenting their products than 'normal makeup' companies do.
And you know what? During my research, I figured out that all the brands on the list are killing it with the quality of their products, and they're a breath of fresh air in my makeup collection.
All of the brands on this list are cruelty-free; most are vegan, Leaping Bunny or PETA certified. So whichever one you choose for your next purchase, you won't be wrong.
Final Recommendation
References:
"9 Spectacular Goth Makeup Brands That Aren't Kat von D." n.d. Revelist.com. Accessed June 15, 2021. https://www.revelist.com/makeup/goth-beauty-brands/8055.
"Goth Subculture." n.d. Google Arts & Culture. https://artsandculture.google.com/entity/goth-subculture/m03ct3?hl=en.