If you're wondering how to get Korean skin naturally, we have all the right tips and tricks right here!
Koreans are known for their dedication to natural skincare, but there are also a few other secrets that you should know about.
Below we share some of the most essential steps in their skincare routines and home remedies to try and explain what their extensive ten-step regimen is made of.
Let's jump right in!
READ MORE: Why is Korean Skincare so Good?
K-Beauty Secrets to Naturally Beautiful Skin
From simple exercises to complex cleansing routines, these are the top Korean beauty hacks you need to try!
Practice Double Cleansing
When you double cleanse, the first oil-based cleanser will remove your makeup, impurities, skincare products, dirt.
The second cleanser should be water-based, such as a cleansing foam or a cleansing gel.
That one is meant to remove everything else left on your skin, provide a deep clean and remove impurities from your pores.
Korean skin care is all about gentle products that will leave your skin hydrated and won't strip your natural oils.
That's why Korean women first use a gentle oil cleanser, then follow up with a gentle foam or gel. Always use warm water, not cold water or hot water.
Facial Exercises
If you were wondering what the secret to that glass-like Korean skin, a part of the answer is facial exercises.
Aside from having a ten-step Korean skincare regimen, you should also stimulate your facial muscles by practicing exercises.
This has been a part of the Korean beauty culture for a very long time now, and it's a regular daily habit for them.
You've probably noticed that Korean women have stunning skin, a defined jawline, and tight cheeks.
This is partly due to their exercises, including saying vowels loudly while moving their lips, puckering the lips, stretching their mouth, and more.
Facial Massage
Don't mix exercises with a facial massage. You should massage your face to boost skin health, increase blood flow, stimulate collagen and elastin production, and prevent premature aging.
You won't need a plastic surgeon if you stimulate your muscles regularly with a facial massage.
A massage will have an anti-aging effect because it increases blood flow, brings more oxygen to the tissues and it will tone your face. Learn how to do lymphatic drainage to your face to get rid of toxins.
Exfoliate
Koreans are all about gentle exfoliation. You'll never see them scrubbing their faces. Instead, these ladies use gentle products that can remove dead skin cells.
We're talking about retinol, serums with acids, enzyme exfoliators, and more. These products will remove the dead layer of skin cells on the surface and will leave your skin looking fresh.
Also check: How to Apply Korean Foundation Makeup
Korean Skincare Home Remedies
Ginseng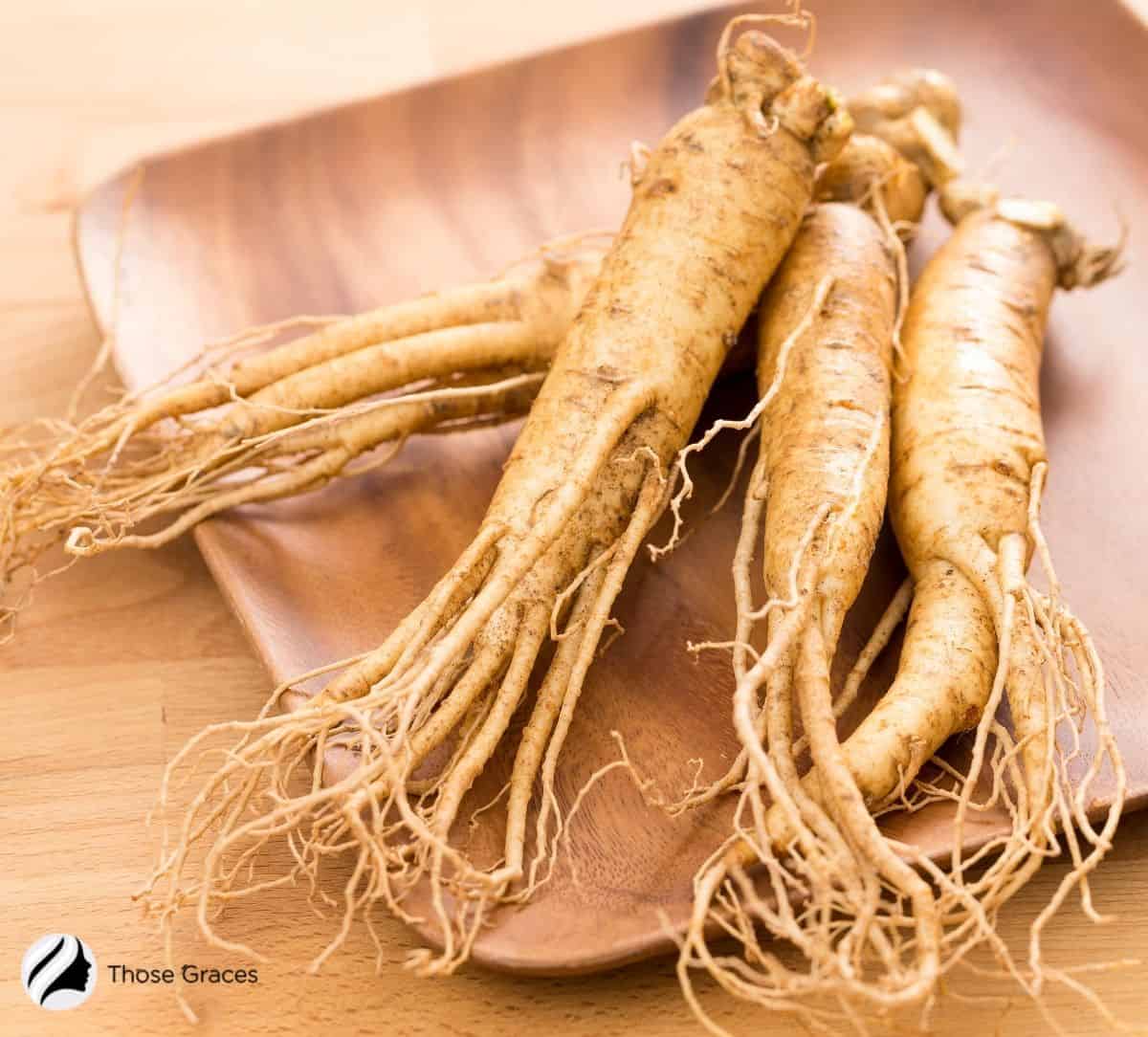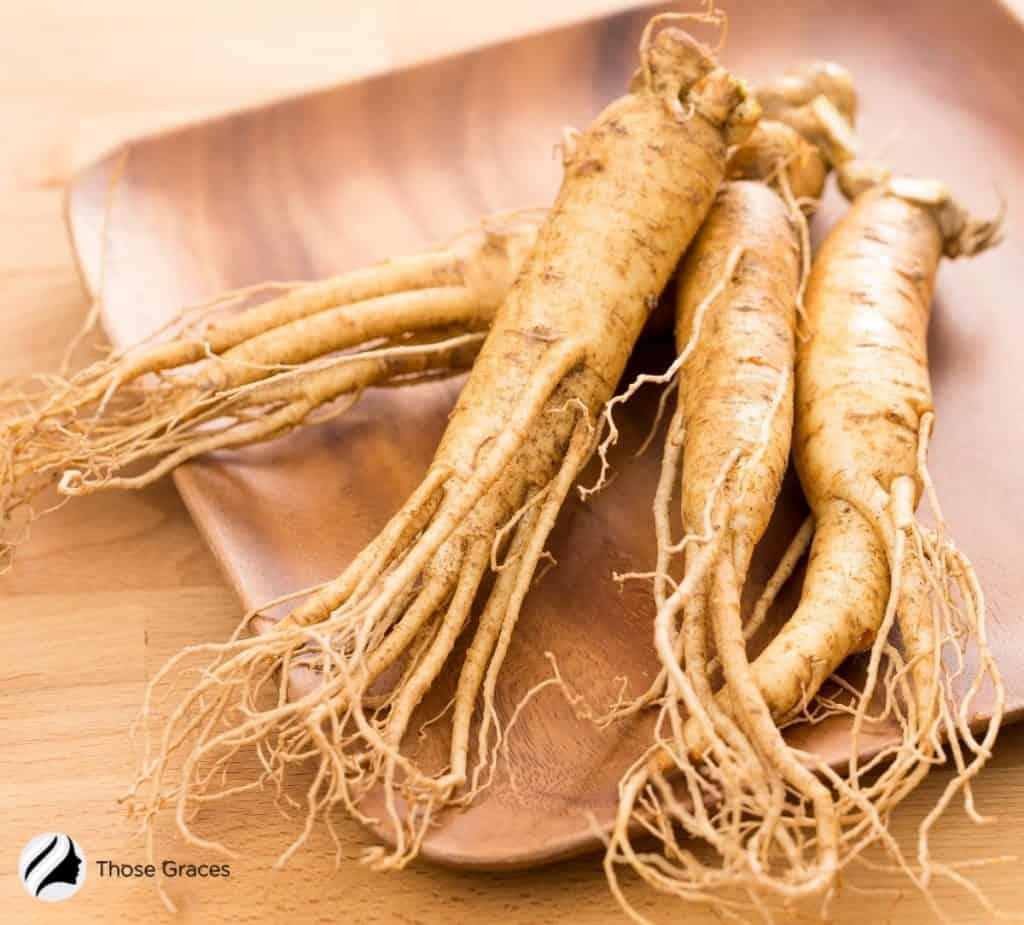 Ginseng is a herbal supplement that's been used in Korean beauty products for a very long time. It has strong anti-aging benefits; that's why Koreans often add it to their diet too.
If you don't want to buy a range of new ginseng-based products for your skincare regimen, you can try the old-fashioned way.
Just add this herbal supplement to your diet, and it will promote beautiful, healthy skin. This root works because it helps your body get rid of toxins and is rich in antioxidants that fight free radicals, which can cause skin damage.
Barley Tea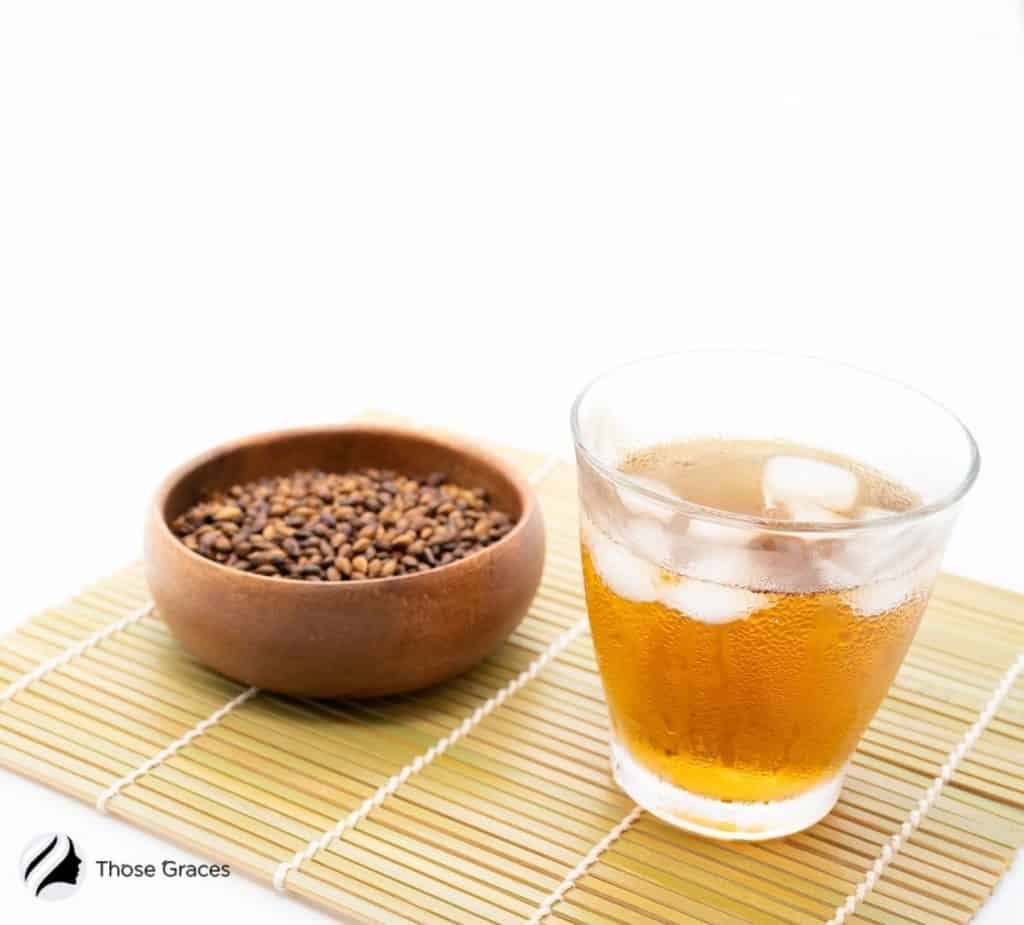 Barley tea is another not-so-secret Korean youth trick. Koreans drink it from a very young age, starting as babies, and it's a regular part of their routines.
Barley tea offers a range of health benefits, including improved blood flow, weight loss, and more.
Skincare-wise, this tea is rich in antioxidants that fight free radicals, leaving beautiful skin that can fight inflammation much faster.
ALSO READ: Grammys 2022 Makeup
Rice Water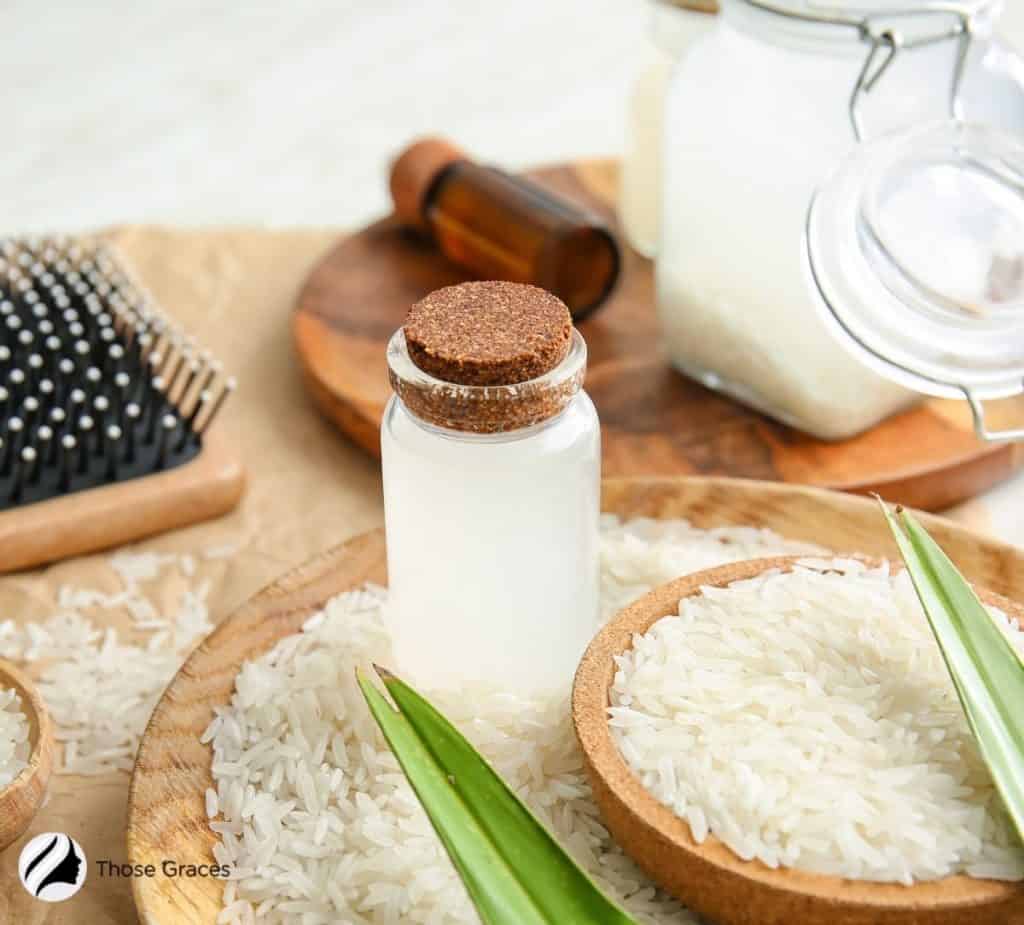 Fermented rice water is another staple in natural K-beauty. This is an inexpensive but efficient liquid that you can use instead of your mist or toner.
All you have to do is boil rice, strain it and preserve the water. Next, let it cool down and add it to a bottle with a spray.
Let the water sit for a few days to ferment, and you can start using it as a part of your routine. It has anti-aging effects, can fight against sun damage, and improve the elasticity of your skin.
Check: The Best Korean Sunscreen for Oily Skin
10-Step Korean Beauty Process
Did you know that natural K-beauty is all about layering the right products in the right order?
The ten-step Korean skincare routine recently made huge waves around the world, and now it's your chance to see what the ten steps are and which products you need for glowing skin.
Start with an oil-based cleanser
Follow up with a second, water-based cleanser
Add an exfoliating product to remove dead skin cells
Treat your skin with a toner
Next, add an essence
Finish with an ampoule or a serum
Use a sheet mask
Treat your under-eye area with an eye cream
Seal the hydration with a moisturizer
Don't forget about SPF
Yes, this is what most Koreans do every day, even before applying their makeup products. It sounds like a lot, and it's time-consuming, but it delivers a dewy skin that everyone is talking about.
Ladies with acne-prone skin might be worried about how this many products can affect their oil production and if this routine will cause them to break out.
This ten-step regimen is great for all skin types, especially for sensitive skin, because it boosts hydration. However, with the right adjustments, it's an excellent alternative for oily skin and combination skin types.
Ladies who are more on the oiler side should opt for lighter products that won't clog their pores or overwhelm the skin.
They should also use a light exfoliating product, such as acids, two to three times a week.
When it comes to the oil-based cleansing step, they go for a lighter product that is more suitable for oily skin types and use it as a fast first cleanse.
READ MORE: Bakuchiol: The New Retinol?
FAQs
What is the secret of Korean skin?
Although there is no single secret to perfect skin, Koreans pay a lot of attention to using gentle products and use multiple products during a single routine. They double-cleanse, exfoliate regularly, practice facial exercises, and massages.
Does rice water whiten skin?
A study shows that rice water has a whitening effect on the skin. Aside from anti-aging and anti-inflammatory benefits, fermented rice water can fight skin damage caused by the sun.
Conclusion
Focusing on gentle, natural Korean skincare, practicing double-cleansing, regularly exfoliating, doing facial exercises and massages is the key to having healthy skin according to Korean women.
The ingredients you should add to your diet and skincare routine to fight various skin concerns are ginseng, fermented rice water, and barley tea.
These are their go-to tips that they've been using since forever, and there is no doubt that they work.
References:
Binic, Ivana, Viktor Lazarevic, Milanka Ljubenovic, Jelena Mojsa, and Dusan Sokolovic. 2013. "Skin Ageing: Natural Weapons and Strategies." Evidence-Based Complementary and Alternative Medicine : ECAM 2013. https://doi.org/10.1155/2013/827248.
Cho, Nuy. 2018. "12 Korean Beauty Tricks That'll Give You the Best Skin Ever." Redbook. July 17, 2018. https://www.redbookmag.com/beauty/makeup-skincare/a43512/korean-skin-care-beauty/.
Lee, Taek Hwan, Jae Ok Seo, Moon Ho Do, Eunhee Ji, So-Hyeon Baek, and Sun Yeou Kim. 2014. "Resveratrol-Enriched Rice Down-Regulates Melanin Synthesis in UVB-Induced Guinea Pigs Epidermal Skin Tissue." Biomolecules & Therapeutics 22 (5): 431–37. https://doi.org/10.4062/biomolther.2014.098.
"The Ultimate Guide to Getting Glass Skin." 2020. Healthline. October 16, 2020. https://www.healthline.com/health/beauty-skin-care/how-to-get-glass-skin.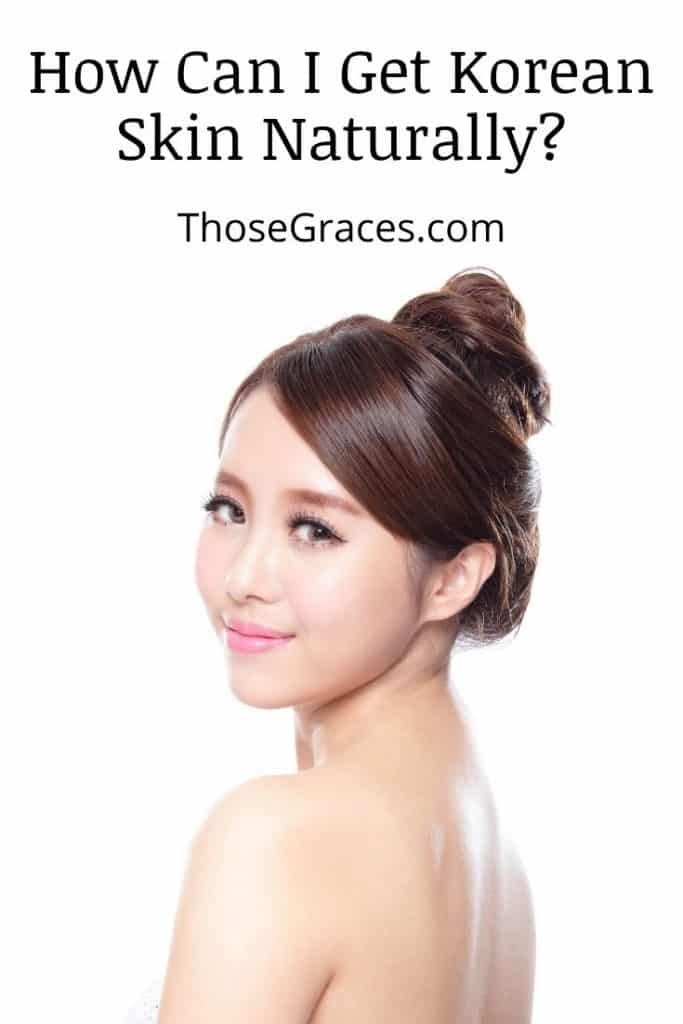 Do you want to get Korean skin naturally too? Share with us your thoughts below!