Retinol has long been a staple in beauty cabinets, and for good reason: the vitamin A derivative helps kick-start collagen production, smooth wrinkles, and tackle age spots.
While it's true that retinol is excellent for skin, it can be irritating to sensitive types. Others can't use it because they're pregnant or breastfeeding.
It also makes your skin more vulnerable to sun damage, defeating the purpose of using it!
That's why we were excited to find a natural substitute—Bakuchiol (pronounced buh-koo-chee-all), a powerful plant-based ingredient that's ideal for sensitive types.
It has even been called the holy grail of skincare. But what is Bakuchiol?
READ MORE: How to Get Skin Like Korean Naturally
What Exactly is Bakuchiol?
Bakuchiol is a plant extract that works as an antioxidant and is used in Ayurvedic medicine.
Bakuchiol is derived from leaves and seeds of the psoralea corylifolia plant, also known as babchi (an ancient herb in Chinese medicine)
It's been used to treat skin conditions like eczema and psoriasis, but modern science has recognized it as a possible alternative to retinol.
And has begun to pop up in face creams and serums that purport to have anti-aging properties.
According to cosmetic dermatologist Dr. Monica Li, Bakuchiol has the same benefits as retinol—minus the potential side effects, based on early studies,
6 Surprising Benefits of Bakuchiol
In one study [1] published in the British Journal of Dermatology that compared Bakuchiol with retinol on 20 women over 12 weeks, researchers found a reduction in wrinkles and improved skin texture with each treatment.
Firms the skin – It has been shown to reduce fine lines and wrinkles and increase elasticity in the skin as it increases cell turnover rate and skin elasticity.
Diminishes acne scars – Studies show that it can fade acne scars by reducing discoloration in the skin.
Treats eczema – Due to its anti-inflammatory properties, Bakuchiol may be able to help treat eczema. It also helps reduce redness and irritation of the skin.
Evens skin tone – stimulates collagen production and has antioxidant properties that help protect skin and fight off damage by free radicals.
Decrease hyperpigmentation
Finally, it's excellent for all skin types.
What Else Makes Bakuchiol so Special?
Bakuchiol has seen its popularity rise in recent years.
Several factors have contributed to Bakuchiol's increased popularity. McGeever believes that its natural origins are a plus for people who want to experiment with plant-based skincare.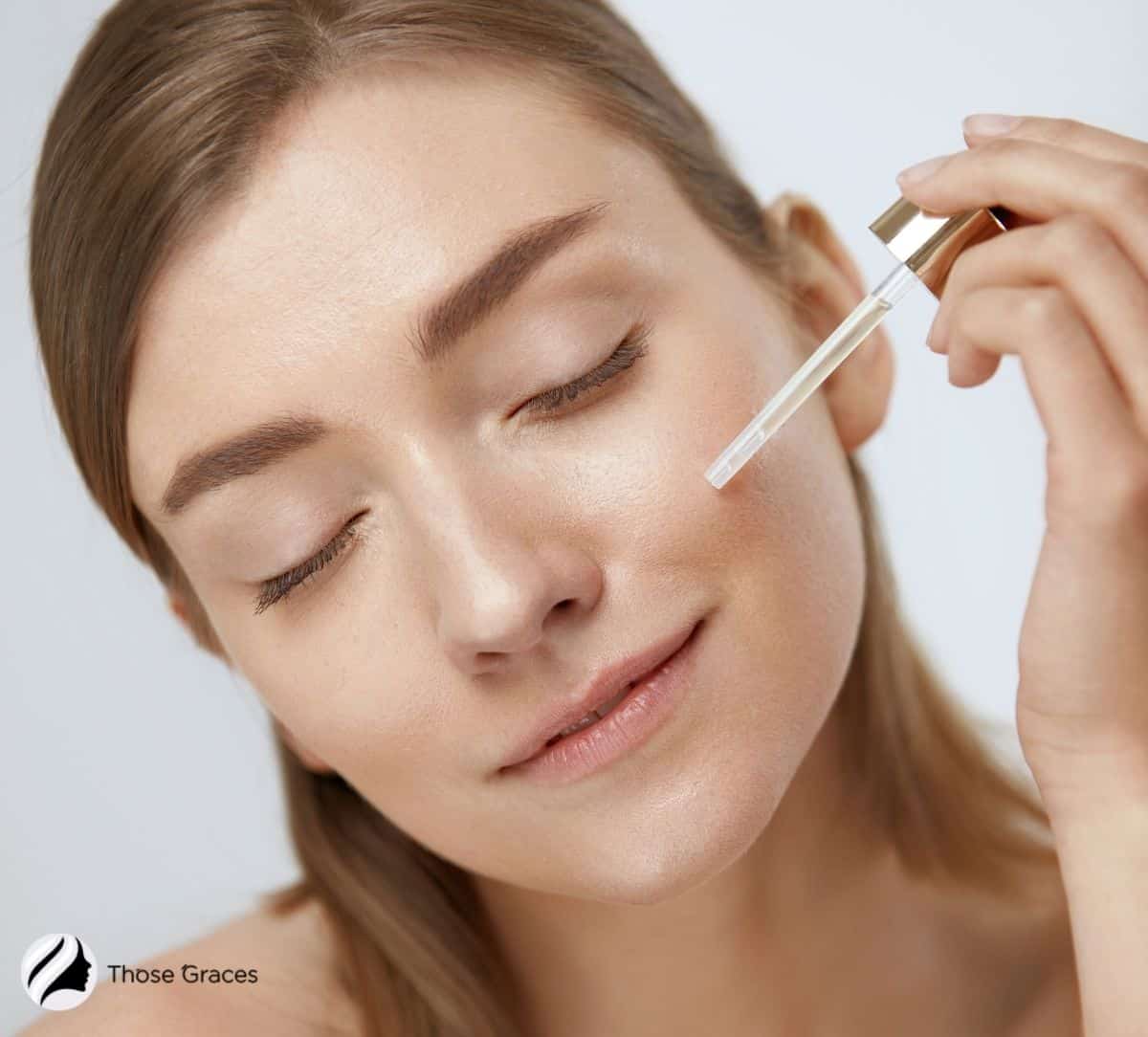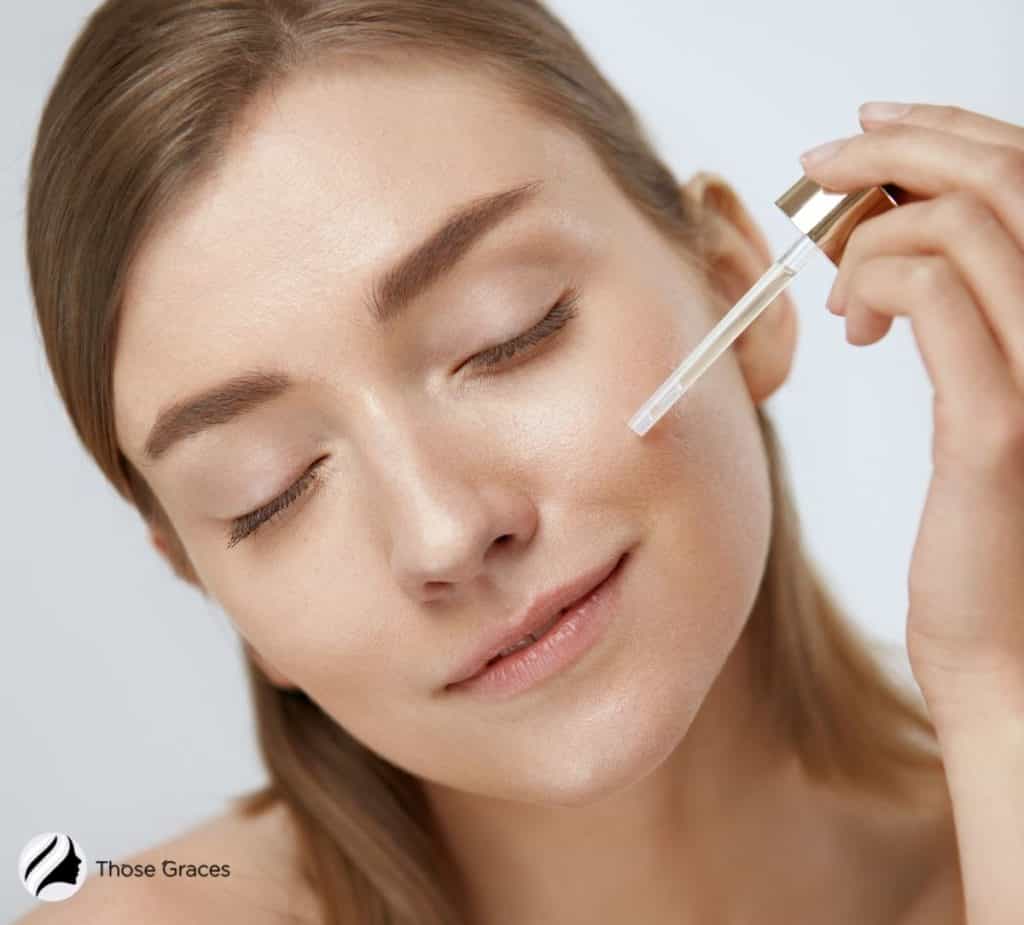 It means that the ingredients aren't synthetic and can feel more natural on the skin.
Furthermore, unlike other retinoid ingredients, Bakuchiol appears to be safe for pregnant or nursing women.
It's super gentle on sensitive skin and is 100% natural—which means there's no chance of causing more harm than good.
How do you Use Bakuchiol?
Bakuchiol is more of a "one-and-done" ingredient that doesn't need a strict formula.
You can use it on its own as a serum (though we recommend using a few drops), or you can add drops directly into your moisturizer or foundation to give your skin an extra boost.
For best results, we recommend using Bakuchiol at night (unless you're adding it to your foundation or moisturizer) and apply before heavier creams.
When you apply, it is up to you—just make sure it's earlier in your routine than other products, so it has time to absorb!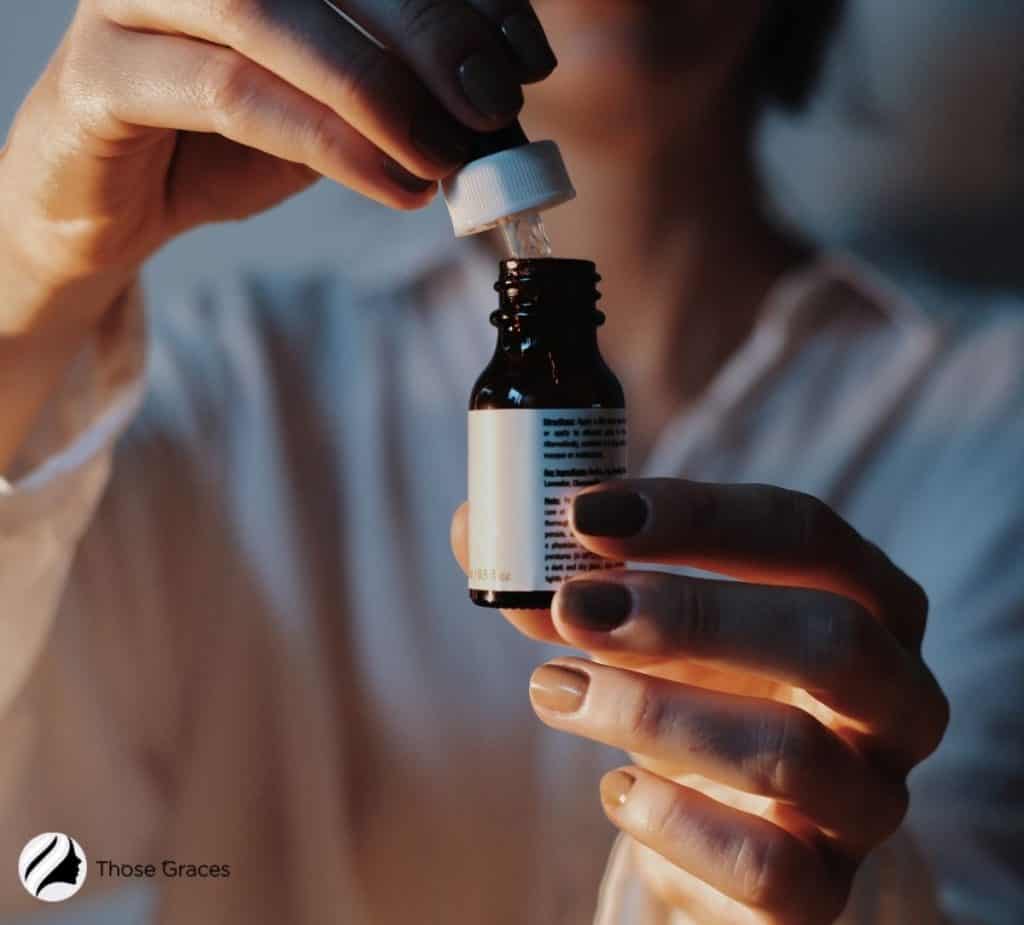 Ensure you experiment with different amounts and see what feels right for you!
You can use Bakuchiol alongside almost any other active ingredient—but as always, we recommend doing a patch test before you apply a new product anywhere on your face.
That way, you can be sure that everything plays nicely together!
"There are also skincare products commercially available that have integrated bakuchiol and combined it with other ingredients to improve skin texture, wrinkles, and pigmentation," says Li.
"Some of these ingredients include alpha hydroxy acids [2] (AHAs, such as glycolic and lactic acid), and ascorbic acid [3] (vitamin C)."
Checkout this cool video about bakuchiol.
Products With Bakuchiol
Biossance Squalane + Phyto-Retinol Serum, 30ml
A lightweight, powerfully effective squalane serum featuring Bakuchiol, a plant-derived alternative to retinol.
Anti-aging Bakuchiol-based serum targets fine lines, wrinkles, and sun damage. It acts like retinol, visibly fighting signs of aging without any sensitizing or irritating effects.
Our squalane serum reduces the look of lines and wrinkles while visibly firming skin without the irritation or sensitivity associated with retinol.
Squalane is the foundation of every product we create. Made from 100% plant-derived, renewable sugarcane, it weightlessly hydrates & locks in moisture for a soft, smooth & healthy-looking glow.
All Biossance products are nontoxic, synthetic fragrance free, paraben free, phthalate free, and mineral oil free.
Versed Press Restart Gentle Retinol Serum - Creamy, Non-Drying Serum for Sensitive Skin - Microencapsulated Retinol Helps Even Skin Tone & Improve Appearance of Fine Lines - Vegan (1 fl oz)
Our creamy, non-irritating Gentle Retinol Serum is specifically formulated for sensitive skin and first-time retinol users.
Non-drying encapsulated retinol and natural retinol alternatives reform texture, smooth the appearance of fine lines, and improve skin.
It's an effective nightly treatment that also supports healthy skin functions and keeping pores clear. Use it nightly alone, over water-based serums, or under moisturizer.
We use the good and lose the bad. We're vegan, Climate Neutral Certified, cruelty-free, and do not use parabens, silicones, sulfates, or artificial fragrances.
High-performance skincare with purpose. With clean, proven ingredients at skin-changing levels, we deliver results that warrant restocking.
Sale
In conclusion
In summary, bakuchiol is a safe and effective alternative for those who would like to start a retinol regimen but aren't sure if their skin can tolerate it.
Used in conjunction with your dermatologist-approved options, this compound may be the next big thing in skin rejuvenation.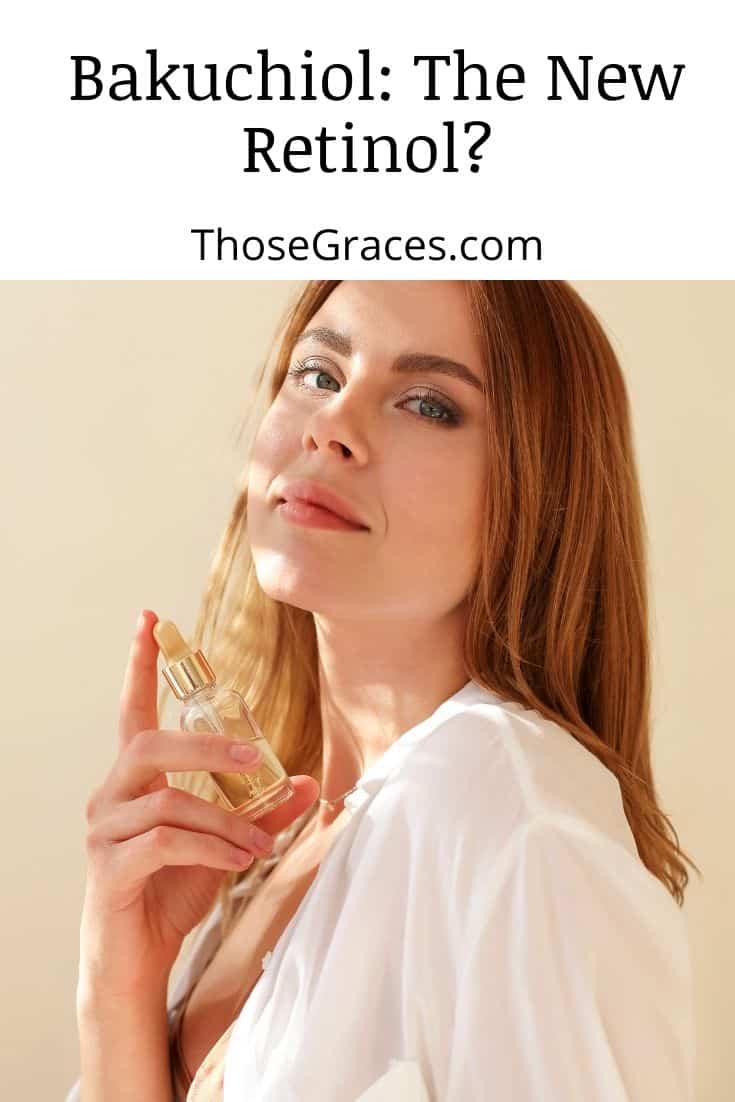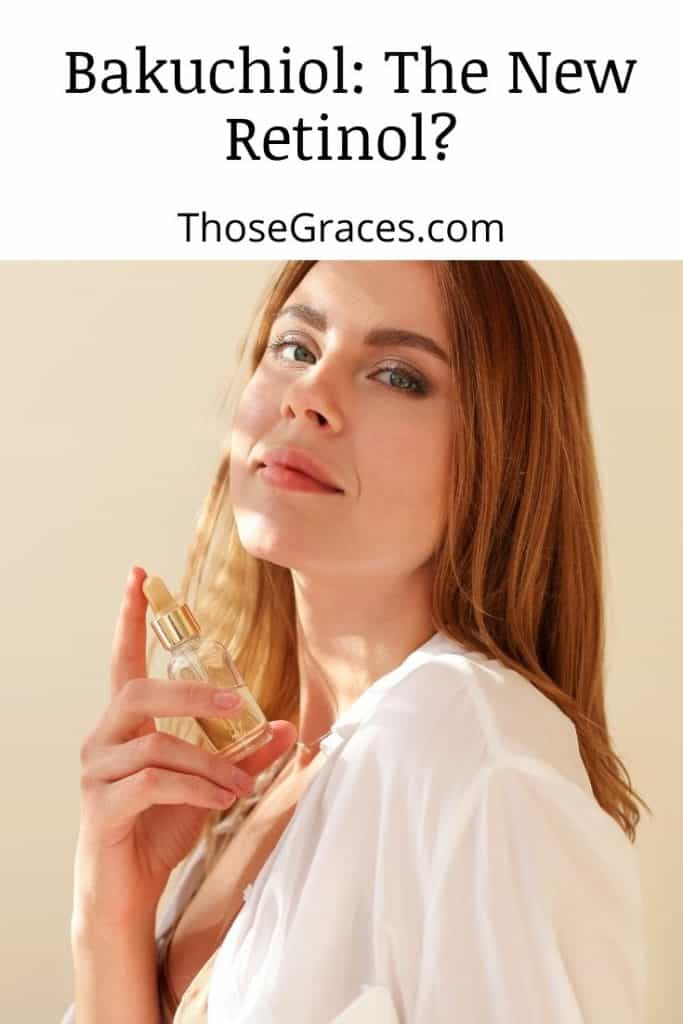 Resources
1. Dhaliwal S, Rybak I, Ellis SR, et al. Prospective, randomized, double‐blind assessment of topical bakuchiol and retinol for facial photoageing. British Journal of Dermatology. 2018;180(2):289-296. doi:10.1111/bjd.16918
2. MacCulloch E. Everything You Need To Know About Using AHAs and BHAs. Chatelaine. Published July 29, 2021. Accessed March 19, 2022. https://www.chatelaine.com/style/beauty/skincare-acids-glycolic-lactic-aha-bha/
3. MacCulloch E. Everything You Need To Know About Vitamin C In Skincare. Chatelaine. Published August 11, 2020. https://www.chatelaine.com/style/beauty/how-to-use-vitamin-c-skincare/