Want to know the secrets to flawless skin?
Improving the appearance of your skin is easier (and less expensive) than you might think!
I've asked 15 experts (including an esthetician, professional makeup artist, and skincare-obsessed bloggers) to share their number one tip for flawless-looking skin.
Keep Reading To Learn The Secrets To Flawless Looking Skin — switching up your diet, skincare routine, mentality, and more!
Key Takeaways
Hydration is key: Drinking plenty of water and using a moisturizer can help keep skin hydrated, preventing dryness, flakiness, and fine lines.
Protection from sun damage: Regularly using sunscreen with an SPF of 30 or higher can help protect skin from harmful UV rays and reduce the risk of sunburn, skin aging, and skin cancer.
A healthy diet: Consuming a diet rich in fruits and vegetables, whole grains, and healthy fats can provide skin with the nutrients it needs to look its best.
Gentle skincare routine: Use gentle, non-abrasive skincare products and avoid harsh scrubs, chemicals, and excessive exfoliation.
Sleep and stress management: Getting adequate sleep and managing stress can help improve skin health by reducing inflammation, improving skin cell regeneration, and preventing breakouts.
Uncover the True Meaning of Flawless Skin
Flawless skin, oh, what a BUZZWORD! It's the talk of the town and the envy of all. But what exactly is it? Simply put, flawless skin looks healthy, radiant, and even in tone.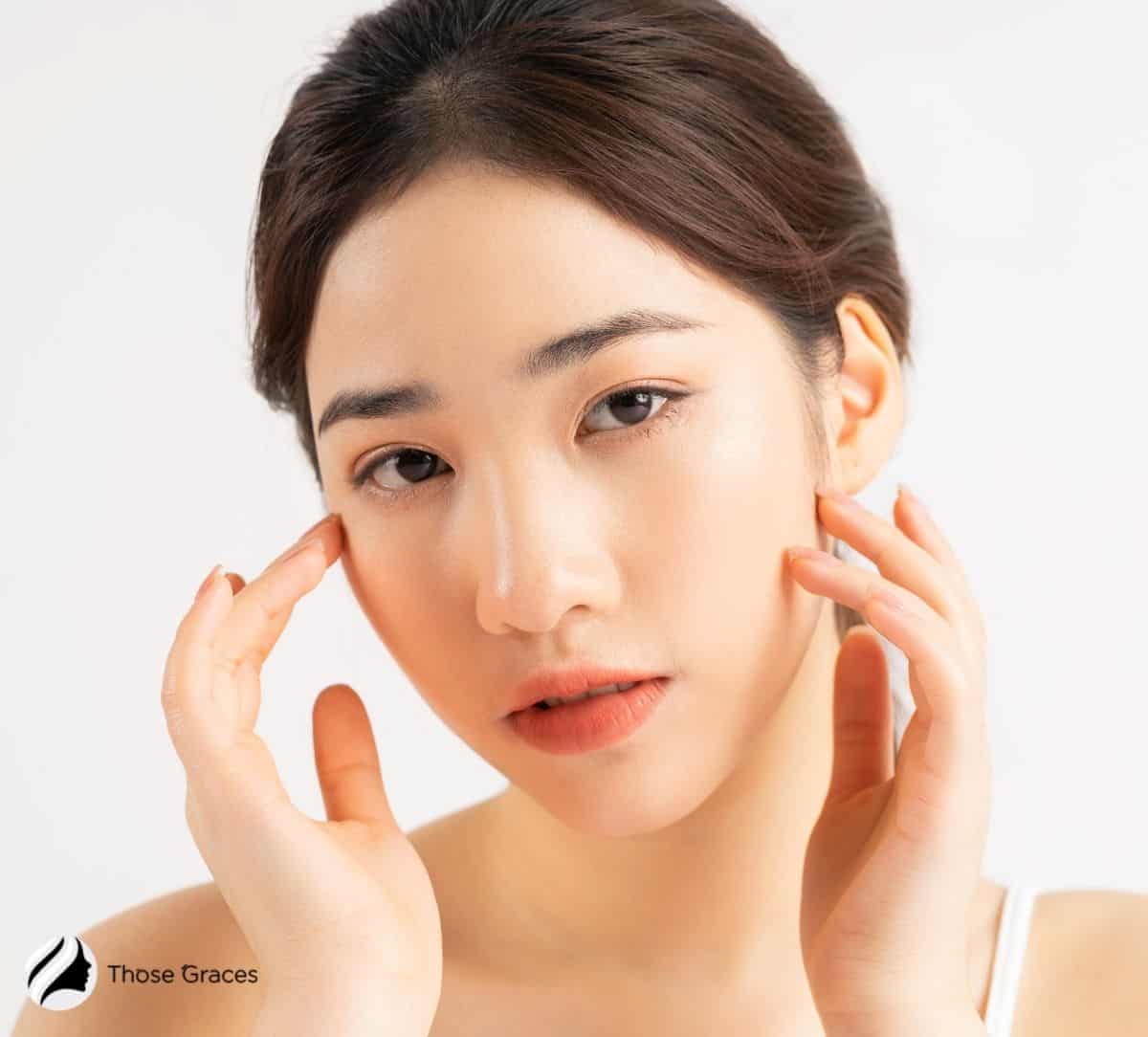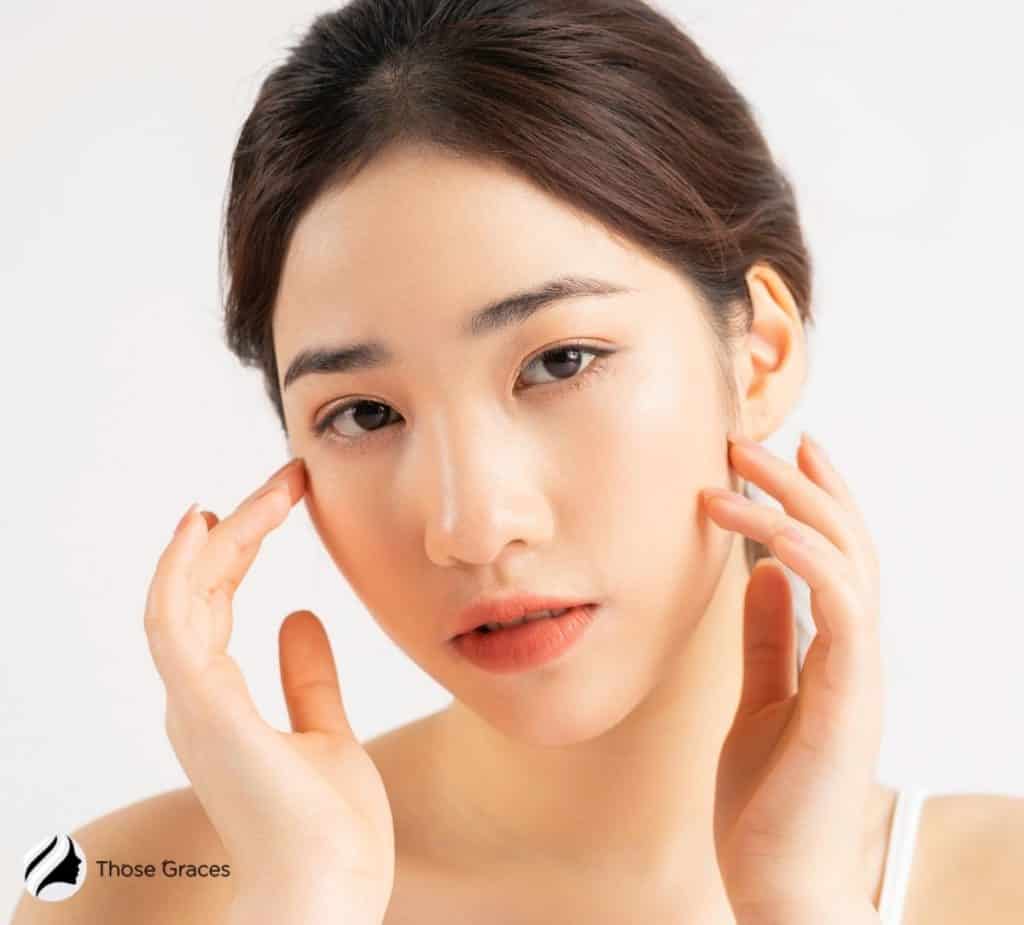 In her thesis, researcher Rachel Varga writes the following about the allure of treatments for perfect skin [1]:
"It is important to take into consideration that today's modern patient is becoming more discerning and aware of various options available in the medical aesthetics world".
It's like the shiny, new penny of the skin world! Everyone has their unique definition of flawless skin like we all have different skin types.
For some, it's clear and smooth skin that looks like porcelain, while others prefer a more natural and slightly imperfect look, like a gorgeous, radiant sunrise.
Regardless of personal definitions, the quest for flawless skin is a journey to achieve healthy skin and brings a smile to your face every time you catch a glimpse in the mirror.
So, embrace your skin type, and let's go on this adventure together!
The Essential Guide to Radiant, Healthy Complexion
First things first, let me talk about SKIN TYPES. Whether you have oily, dry, or combination skin, there are steps you can take to get that flawless complexion you've always wanted.
For those with oily skin, it's all about finding the right balance. You want to control excess oil without stripping your skin of its natural oils.
Without further ado, here are 2 simple tips you can do to BOOST your skin health:
Tip 1: Keep hydrated
And for those with dry skin, hydration is VITAL. Drinking plenty of water and using a moisturizer regularly can help keep your skin soft and supple.
Another critical factor in achieving FLAWLESS SKIN is avoiding skin damage. This means staying out of the sun and wearing sunscreen, not smoking, and avoiding harsh chemicals and products.
You can also consider skin-tightening techniques, such as facial exercises, to keep your skin looking youthful and radiant.
Tip 2: Lukewarm water
Washing your face with lukewarm water can help remove dirt, oil, and makeup, leaving your skin refreshed and hydrated.
So go ahead, splash some lukewarm water on your face, and let's get started on the road to flawless skin!
But, wait, there's more: I'll cover tips from 15 experts in the next section. But before you get too excited, watch this AMAZING YouTube video on some tips for healthy skin:
♥ 15 Experts: Skincare Tips
From the best ends of the net, here are the top 15 experts I trust and, most of all, here's what they have to say about having their tips for flawless, RADIANT skin:
Expert #1: Michelle Stern | Michellesternbeauty.com
Michelle is an award-winning professional makeup artist. Her portfolio is available at michellesternbeauty.com (2)
My number 1 tip is to start from the inside out by drinking lots of water! Drinking at least 8 cups a day will rid the body and skin of toxins which results in radiant, glowing skin.
Topically the #1 item I suggest for flawless-looking skin is retinol! It's a powerhouse of an antioxidant that teaches skin cells to act younger! Who doesn't want that? (I like A-Passioni by Drunk Elephant).
Expert #2: Margo | Beautyandthebeatblog.com
Margo blogs about beauty, fashion, and yoga at beautyandthebeatblog.com (Picture credit: Jenn Thai) (3)
My go-to tip for flawless skin is to eat well and stay hydrated with water and healthy fruit and veggie juices. The power of great nutrition can significantly impact the health of your skin!
When it comes to trying different products, be sure to consult with a pro and do your research on what works for people with similar skin as yours.
Lastly, be patient and give the products you're trying a few weeks to truly judge whether they work or not. Of course, don't use anything long-term that is blatantly causing irritation or pain.
Expert #3: Laura Leigh | Louellareese.com
Laura Leigh blogs about beauty, fashion, lifestyle, and more at louellareese.com (4)
Drinking water is incredibly important in hydrating your skin.
Fun fact: dehydration causes wrinkles and can increase signs of aging. So drink up, lady!
You should be drinking the same number of ounces as the pounds you weigh. For example, I weigh 118 lbs. Therefore, I should be drinking 118 ounces a day.
I make this happen by ALWAYS having a water bottle with me. Whether I'm sitting at my desk, running errands, watching Netflix, or traveling.
If plain water isn't your thing, add cucumbers or your favorite fruit (I love cantaloupe water).
Expert #4: Ryan Sim | Ryanraroar.com
Ryan blogs about beauty (with a focus on Korean cosmetics) at ryanraroar.com
There will definitely be a couple of blemishes popping up here and there every now and then.
My number one tip is: don't worry too much about it!
Followed by a suitable chemical exfoliant and a lot of hydration.
These will pave the road to flawless-looking skin!
Expert #5: Jasmine Hoffman | Jasminehoffman.com
Jasmine is an award-winning professional makeup artist. Her portfolio is available at jasminehoffman.com (6)
Flawless skin starts with health and skincare.
Eat a healthy diet and keep hydrated.
Be sure to cleanse, exfoliate and moisturize every day.
And the fun part – makeup! I love using products to give the skin an extra glow. Some of my favorites include:
Charlotte Tilbury Wonderglow primer.
Laura Mercier Translucent Powder Glow.
Becca highlighter in Champagne Pop, Prosecco Pop, and Rose Gold.
Expert #6: Lara Eurdolian | Prettyconnected.com
Lara blogs about beauty, fashion, and travel at prettyconnected.com (7)
Never sleep with makeup on!
Expert #7: Jamie Stone | Honestlyjamie.com
Jamie blogs about beauty, lifestyle, and fashion at honestlyjamie.com (8)
My number one tip for flawless skin is to always wear sunscreen! Even when it's not super sunny outside or when you're just walking from your car to the office.
Expert #8: Jordan Samuel Pacitti | Jordansamuelskin.com
Jordan is an esthetician and developer of the skincare brand Jordan Samuel Skin (available at jordansamuelskin.com) (9).
Proper cleansing!
If your makeup isn't fully removed or the skin isn't fully prepped before you apply your serums and creams, there is only so much they can do.
Improper cleansing can lead to dull skin, congested pores, and products not performing at their optimal level.
If you're looking for a way to achieve clean and glowing skin, you should check out our article on "Korean Double Cleanse". We'll guide you through the Korean beauty method of double cleansing, which is an effective way to remove impurities and pollutants from your skin. You'll learn how to do it step-by-step and enjoy the benefits of a more radiant and healthy-looking complexion.
Expert #9: Stacie Hamilton | Makeupobsessedmom.com
Stacie blogs about beauty and lifestyle at makeupobsessedmom.com (10)
My number one tip for flawless skin is to invest in a good skincare routine of products that fit your budget.
Also, be sure to wear good sunscreen and drink 8 glasses of water daily.
Expert #10: Linda Robison | Antiagingbeautyzone.com
Linda blogs about anti-aging tips and tricks at antiagingbeautyzone.com (11)
In my opinion, flawless-looking skin is smooth, soft, and plump with a healthy sheen. The best way to accomplish this is through exfoliation.
Many people underestimate how important it is to exfoliate on a regular basis. And, the older you are, the more often and more intense your exfoliating methods should be.
I've been "addicted" to skin scrubs since I was 15, starting with the Buff Puff sponge in the 1970s.
Now that I'm almost 60 (Yikes), I use two different exfoliating methods:
Manual scrubs
Chemical peels
I make a homemade manual scrub by simply mixing water (use oil if your skin is dry) and sugar. Make a paste, massage all over, then rinse and moisturize.
Sugar contains a natural enzyme to help break down the glue that holds dead skin cells together. I do this a few times a week in the shower.
A few times a month, I also use a lactic acid chemical exfoliator. Lactic acid is best for dry skin.
You apply the serum with a cotton pad, leave it on for a prescribed time (like 2-4 minutes), then rinse well and moisturize.
Your skin will be able to absorb your anti-aging and moisturizer creams so much better when it's clear of those nasty dead skin cells. Plus, your face will glow and have a luminous healthy sheen!
Expert #11: Cara Owens | Kindlyunspoken.com
Cara blogs about beauty, fashion, lifestyle, and recipes at kindlyunspoken.com (12)
My number one tip for flawless-looking skin is to always moisturize both day and night!
If you're not moisturizing your skin daily, your skin is going to look dry and dull (even with makeup) and it simply won't look good.
Incorporating the habit of using a lightweight moisturizer in the morning and a moisturizing night cream will seriously make all the difference in the way your skin looks and the way your makeup applies to your face.
Expert #12: Danielle Schleese | Danielleschleese.com
Danielle is a professional vegan makeup artist. She provides makeup tips and tricks at danielleschleese.com (13)
My #1 tip for flawless-looking skin is gut health and gratitude.
Our gut is the main motor of our immune system and organs (aka skin). If the foods you are eating aren't nutritious for your health, the skin can't produce its best version of itself.
Gratitude, because the mind is the most powerful tool we have, and our internal/external reality is a direct result of its perspective and habits.
Expert #13: Anna De Leon | Pepperedinstyle.com
Anna blogs about style, beauty, and lifestyle at pepperedinstyle.com (14)
My number one tip for flawless-looking skin is to exfoliate regularly.
There are several ways to exfoliate, whether it is with a scrub, microdermabrasion, or dermaplaning, all of which I do and attribute to having flawless skin.
Expert #14: Cari Dunn | yourbeautyblog.com
Cari blogs about beauty, health, and wellness at yourbeautyblog.com (15)
Expert #15: Eros Erfe | Fishmeatdie.com
Eros blogs about beauty, fashion, travel, and food at fishmeatdie.com (16)
♥ More Skincare Tips
Want more skincare tips?
Check out our guides on how to reduce the appearance of scars and how to combat acne around the mouth area.
Reduce scarring with hydroquinone creams (and their safer alternatives).
Invest in a facial cleansing brush like the Clarisonic Mia 2 to improve your skincare routine.
Stick to a lighter makeup application and products with better ingredients. Go for non-comedogenic makeup, mineral foundations, and foundations for sensitive skin.
Also, discover the secrets to achieving flawless and radiant skin with our article on "Korean Beauty Hacks for Perfect Skin". We'll share the best beauty tips and tricks straight from Korea that you can incorporate into your daily skincare routine for beautiful and healthy-looking skin.
5 Factors: The Mystery Behind Skin Imperfections
Do you ever wonder why some people seem to have effortlessly radiant and flawless skin while others constantly struggle with acne-prone or dark-spotted skin?
The answer lies in the various factors contributing to skin imperfections, including genetics, environmental factors, hormonal changes, poor diet, and lifestyle habits.
Let's delve into these factors and find out how they affect our skin:
#1 Genetics:
The Skin's Family Tree Just like the color of your eyes or the shape of your nose, the condition of your skin can also be inherited from your parents.
But don't worry; just because it runs in the family doesn't mean you're doomed to suffer the same fate. You can keep your skin looking its best with the right skincare routine.
#2 Environmental Factors:
The Great Outdoors Can Be Harsh The environment can play a big role in the health of your skin.
Exposure to pollutants, like smog, cigarette smoke, and UV rays, can cause damage to your skin cells and lead to skin imperfections.
To protect your skin, use a facial cleanser and wear sunscreen outside.
#3 Hormonal Changes:
The Skin's Roller Coaster Ride Hormonal changes, like puberty, pregnancy, and menopause, can also affect the health of your skin.
These changes can trigger oil production in your skin, leading to clogged pores and breakouts. Try using a gentle, acne-fighting facial cleanser to keep your skin looking its best during these changes.
#4 Poor Diet:
You Are What You Eat A diet high in processed and unhealthy foods can hurt the health of your skin.
Consuming too much sugar, alcohol, and caffeine can lead to skin dehydration, inflammation, and dullness, while a lack of essential vitamins and nutrients can result in wrinkles and dark spots.
To keep your skin looking its best, eat a balanced diet rich in vitamins and nutrients.
#5 Lifestyle Habits:
Stress, Sleep, and Smoking Finally, lifestyle habits like stress, lack of sleep, and smoking, can also contribute to skin imperfections.
Stress can trigger the production of cortisol, leading to skin inflammation and breakouts, while lack of sleep can cause dark circles and puffiness. Smoking can cause premature aging and skin damage.
To keep your skin looking its best, practice stress management techniques, get enough sleep, and avoid smoking.
If you're curious about the effectiveness of Meaningful Beauty products, be sure to check out my article on Meaningful Beauty reviews to learn more!
FAQs
1. What are some daily habits for maintaining radiant skin?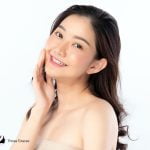 Maintaining a healthy diet, staying hydrated, avoiding excessive sun exposure, getting enough sleep, and regularly cleansing and moisturizing the skin can help achieve a radiant complexion.
2. Can certain foods contribute to beautiful skin?
Yes, consuming foods high in vitamins and antioxidants, like fruits and vegetables, can help improve the appearance of the skin and promote a beautiful complexion.
3. What skincare products are recommended for even skin tone?
Products with ingredients like Vitamin C, niacinamide, and hydroquinone can help even out skin tone and improve the appearance of discoloration.
4. How can irritated skin be prevented?
Using gentle, non-irritating skincare products, avoiding harsh exfoliants, and minimizing sun exposure can help prevent skin irritation and promote a healthy-looking complexion.
5. What can be done for patches of discolored skin?
Applying topical lightening agents, using a gentle exfoliant, and protecting skin from excessive sun exposure can help improve the appearance of discolored patches and achieve an even skin tone.
Conclusion
Achieving flawless skin requires a combination of a healthy lifestyle, a skincare routine, and nourishing your skin from within.
Incorporating a balanced diet, proper hydration, a regular skincare regimen, and reducing stress can promote a clear and radiant complexion.
By taking care of your skin internally and externally, you can achieve and maintain beautiful, flawless skin.
THANKS AGAIN TO THE EXPERTS FOR SHARING THEIR BIGGEST TIPS FOR FLAWLESS-LOOKING SKIN!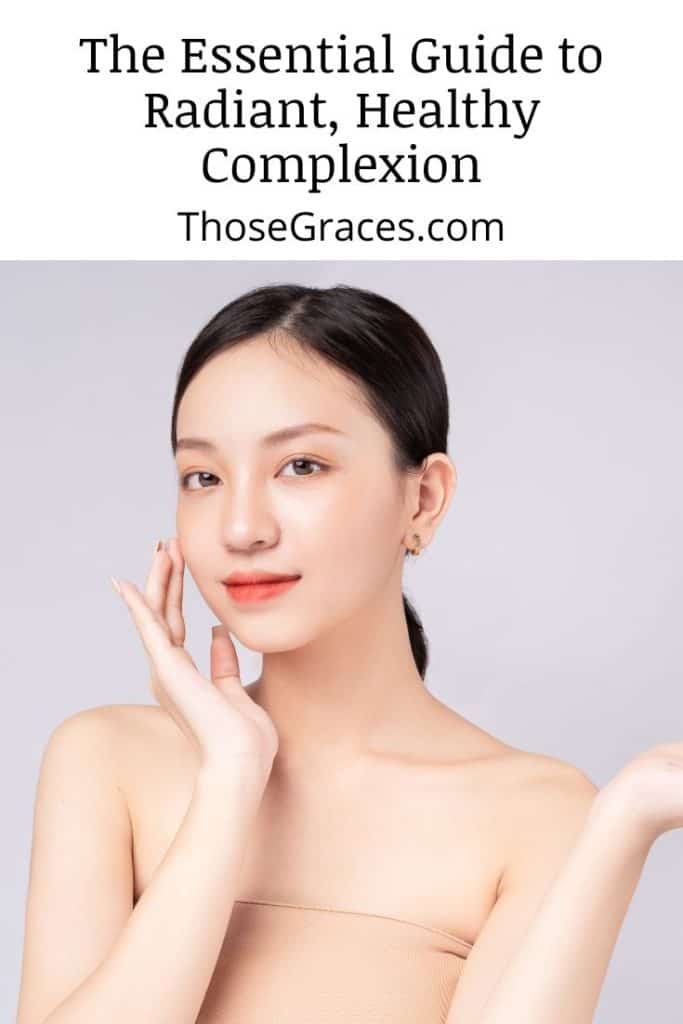 LET ME KNOW YOUR FAVORITE SKINCARE TIPS IN THE COMMENTS SECTION.
Resources
1. Varga R. A global approach to skin health and rejuvenation. Journal of Aesthetic Nursing. 2022;11:206–12.
2. Stern M. New York Makeup Artist Michelle Stern [Internet]. New York Makeup Artist Michelle Stern | Weddings, Bridal Makeup. [cited 2023 Feb 11]. Available from: https://michellesternbeauty.com/
3. Francois M. Home Page [Internet]. Margo Francois. [cited 2023 Feb 11]. Available from: http://www.beautyandthebeatblog.com/
4. Reese L. Louella Reese – Charlotte Based Life & Style Blog [Internet]. louellareese.com. [cited 2023 Feb 11]. Available from: http://louellareese.com
5. Sim R. Ryanraroar [Internet]. Ryanraroar. [cited 2023 Feb 11]. Available from: https://ryanraroar.com/
6. Hoffman J. Home [Internet]. Jasmine Hoffman. [cited 2023 Feb 11]. Available from: https://www.jasminehoffman.com/
7. Eurdolian L. Pretty Connected [Internet]. Pretty Connected. [cited 2023 Feb 11]. Available from: https://prettyconnected.com/
8. Stone J. Honestly Jamie [Internet]. Honestly Jamie. [cited 2023 Feb 11]. Available from: http://honestlyjamie.com/
9. Pacitti J. Jordan Samuel Skin | Enjoy The Glow [Internet]. Jordan Samuel Skin. [cited 2023 Feb 11]. Available from: https://jordansamuelskin.com/
10. Hamilton S. the makeup obsessed mom blog [Internet]. the makeup obsessed mom blog. [cited 2023 Feb 11]. Available from: https://makeupobsessedmom.com/
11. Robison L. Anti-Aging Beauty Tips for Younger Face – Women Over 40 [Internet]. AntiAgingBeautyZone.com. [cited 2023 Feb 11]. Available from: https://www.antiagingbeautyzone.com/
12. Owens C. Kindly Unspoken Home [Internet]. Kindly Unspoken. [cited 2023 Feb 11]. Available from: https://www.kindlyunspoken.com/
13. Schleese D. Danielle Schleese. Available from: http://danielleschleese.com/
14. De Leon A. Peppered In Style [Internet]. Peppered In Style. [cited 2023 Feb 11]. Available from: http://www.pepperedinstyle.com/
15. Dunn C. Everything Pretty [Internet]. Your Beauty Blog. [cited 2023 Feb 11]. Available from: https://www.yourbeautyblog.com/
16. Erfe E. FISHMEATDIE [Internet]. FISHMEATDIE. [cited 2023 Feb 11]. Available from: http://www.fishmeatdie.com/