Hoping to find the answer to "blow dryer vs hair dryer"?
Fret not; I've got you covered!!
With this guide's help, I will unwrap all your doubts!
Without further ado, continue reading to discover the difference between a hair dryer and a blow dryer.
Blow Dryer Vs Hair Dryer: Key Differences
Mickiela Smith, the creator of Mmsmith.co and famous hairstylist, notes, "Quality hairdryer tools can lessen styling time, relieve us from physical stress, and can make it simple in achieving our desired hairstyles with less to no hair breakage." [1]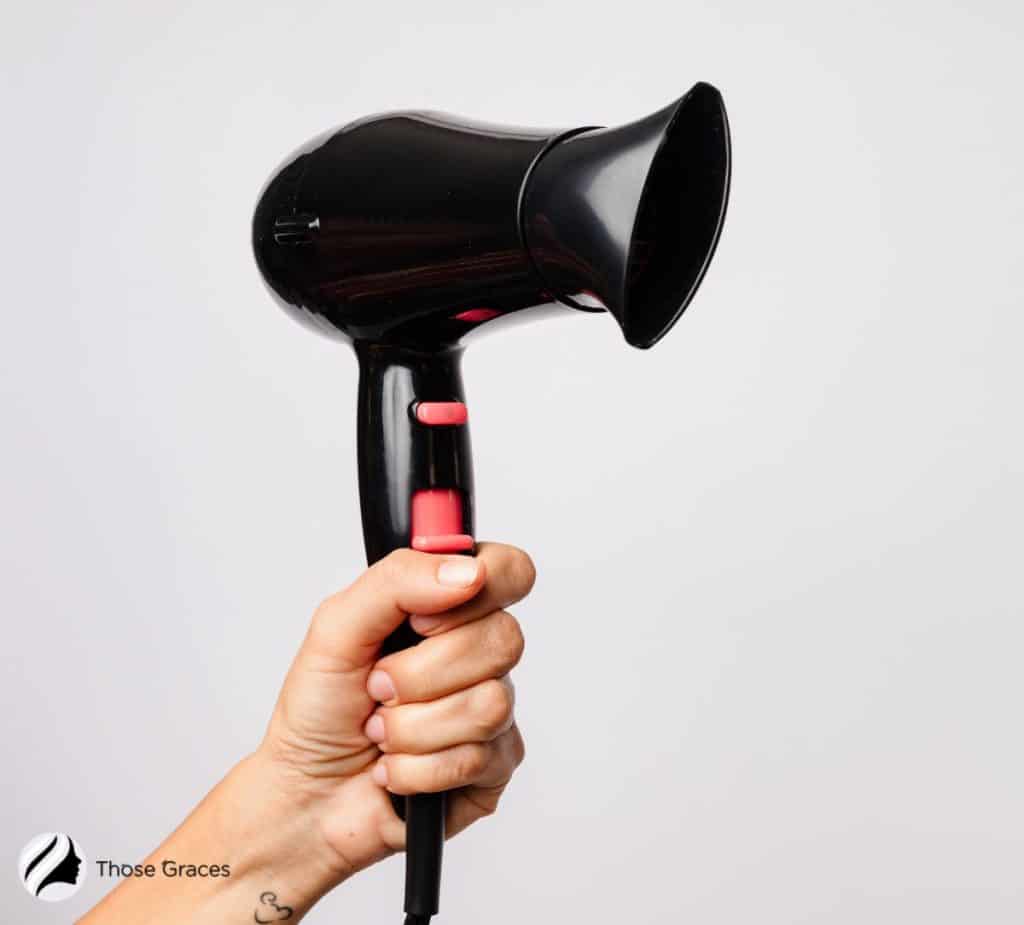 Both these tools come in various sizes and shapes. Thus, making it crucial for you to know their benefits based on how you wish to use them.
At the same time, as is apparent, it does lead to confusion when we use both these terms synonymously and interchangeably.
In the US, we generally know it as "blow dryers." But if you reside in and around Europe, you might use "hair-dryers" instead.
Then, of course, there's all of the "is it spelled blow dryer or blow-dryer or blowdryer?" and "is it hairdryer or hair dryer?" confusion!
Whatever you want to call them (and I've seen them call all of the above by different industry pros), there are some differences between the two.
Keeping that in mind, let's dive headfirst and analyze their key differences.
Here is a quick summary table highlighting the differences between blow dryers and hair dryers:
| | Blow Dryers | Hair Dryers |
| --- | --- | --- |
| Scope of Usage | It can be used for drying hair and other body parts | Primarily used for drying damp hair |
| Air Temperature | Releases hot and cold air | It provides hot air, with some models having a cool shot |
| Range of Temperature | Offers a wide range of temperature settings | Heat settings are limited |
| Application | Suitable for styling dry hair strands | Mainly used for faster hair drying |
| Terminology | American English term | British English term |
Blow Dryers
Let's start with blow dryers.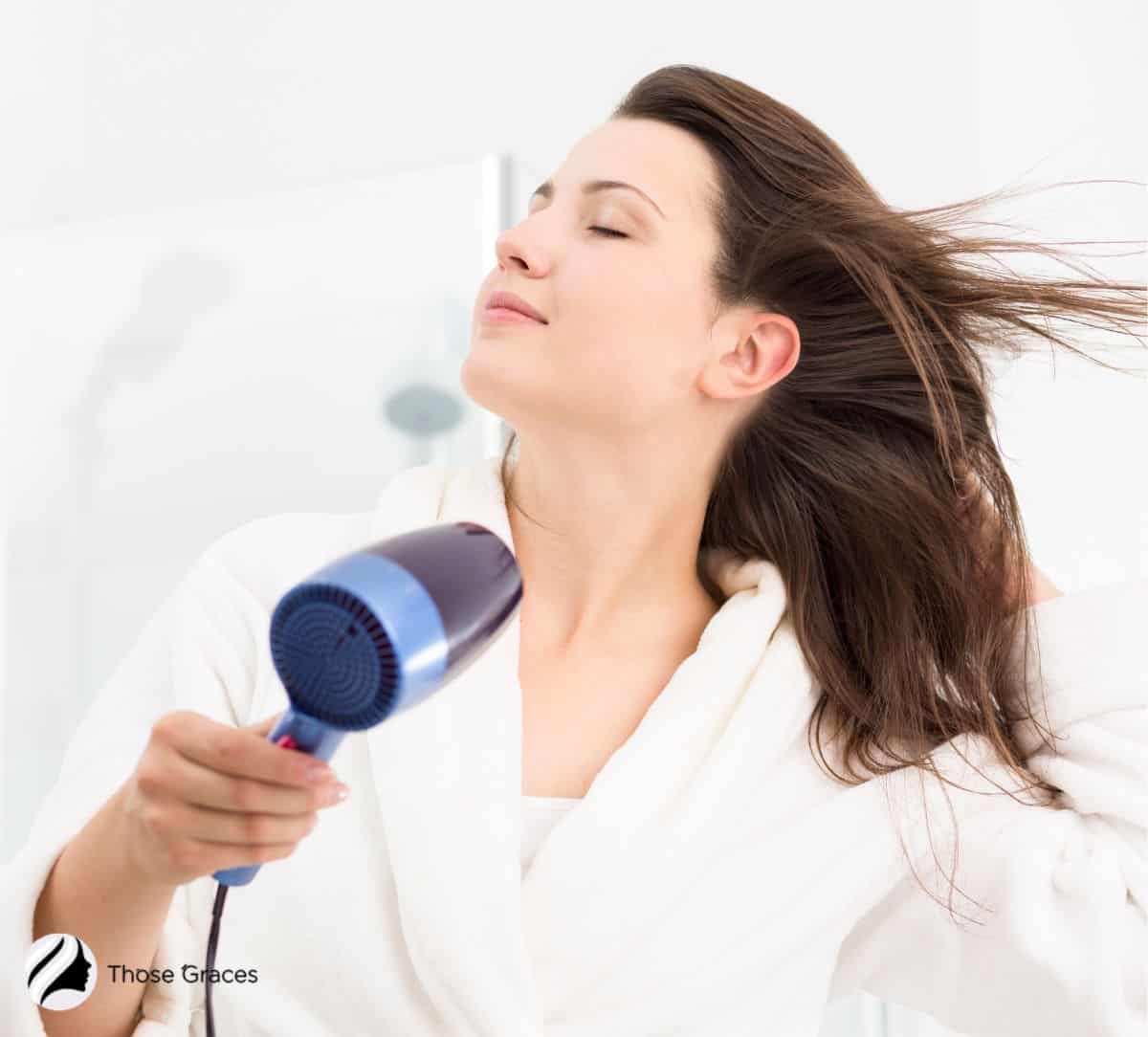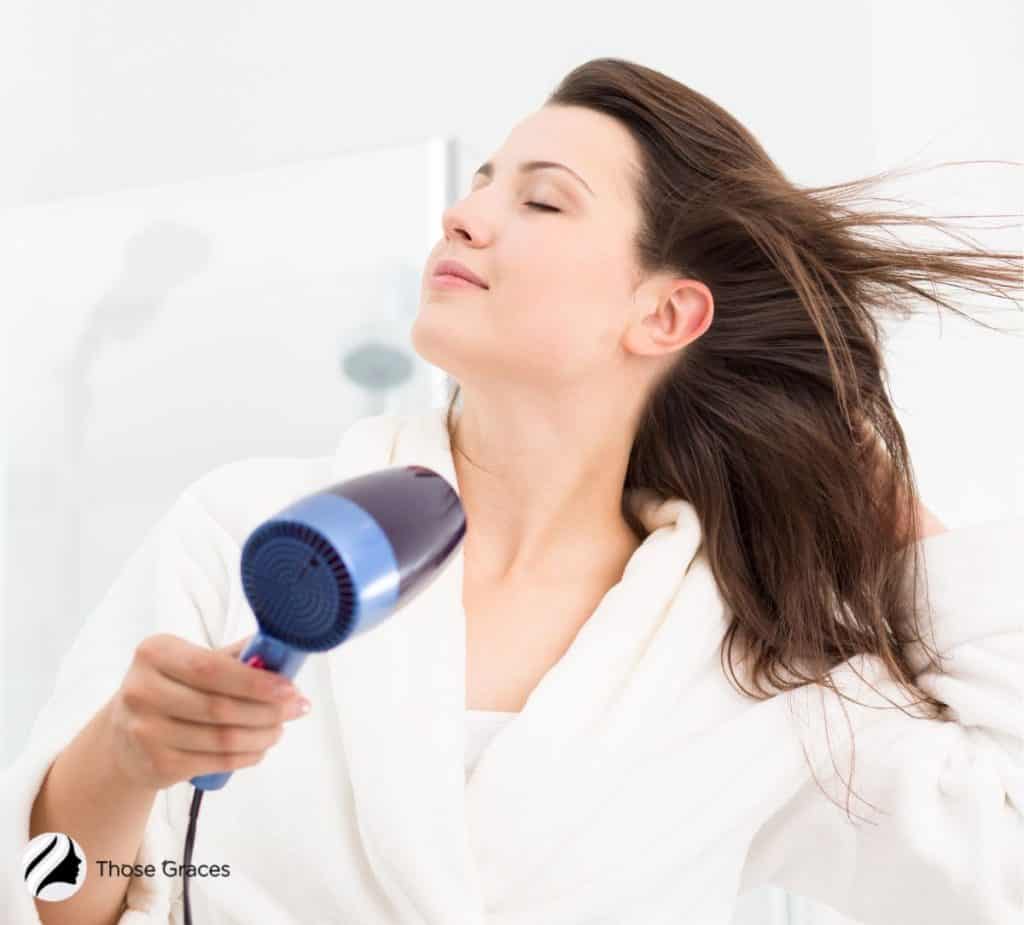 1. Scope Of Usage
In case you aren't familiar, the capabilities of a blow-dryer go far beyond just drying your hair.
You can also use the hair styler for other parts of your body. No, I don't mean THAT part (maybe on cool air? But that's not what I mean).
I've used my blow dryer on the lowest speed and coldest setting to set my makeup. I thought I was just a weirdo, but it turns out even beauty experts recommend it [2].
Makeup artist Sonia Kashuk told Women's Health Magazine,
"Most women forget to include it in their makeup process, but it can truly mean the difference between your look lasting until the end of the day or fading away before lunchtime."
2. Shoots Both Hot & Cold Air
Your blow dryer releases heated air through its ceramic technology [3]. Also, based on your usage, a blow-dryer can even blow cold air with a cool shot button.
Besides, if you're using a blow dryer for drying purposes, I'd suggest you hold it about 15 cm away from your scalp. That way, you won't cause damage to the roots [4].
Also, when I use a blow dryer, I usually skip out on using a towel to dry my wet hair strands.
3. Range Of Temperature
Blow dryers offer a wide range of temperatures. It offers various speed settings with higher levels of intense heat than hairdryers.
These hot tools also come with an airflow concentrator to reduce dry time.
Also, when it comes to blow dryers, it doesn't quite fall into the category of an electromechanical device.
4. Application
Strictly considering the application aspect, I find blow-dryers extremely great for styling my dry hair strands with their higher airflow rate.
So much so that I wouldn't go for a hair dryer for the styling bit.
Besides that, if I ever want a more voluminous blowout for my curly hair, a blow dryer is my safest bet.
5. Terminology
Generally, "blow-dryer" is an American English term.
Enhance your hairstyling prowess with my guides on 'Can You Style Dry Hair with a Blow Dryer' and 'DIY Hair Dryer Stand' for innovative techniques and crafty solutions!
Hair Dryers
Now, let's see what hair dryers can do!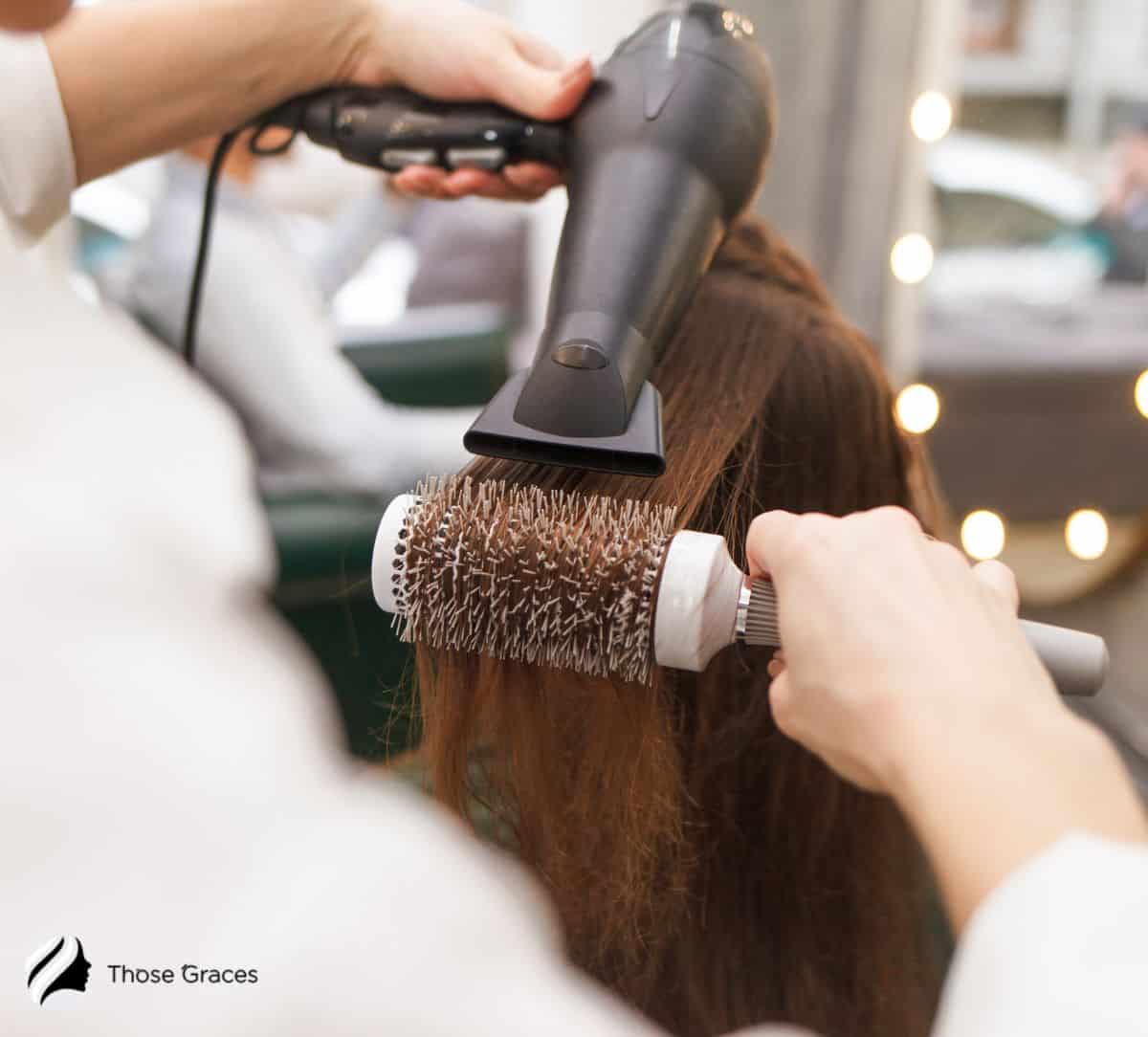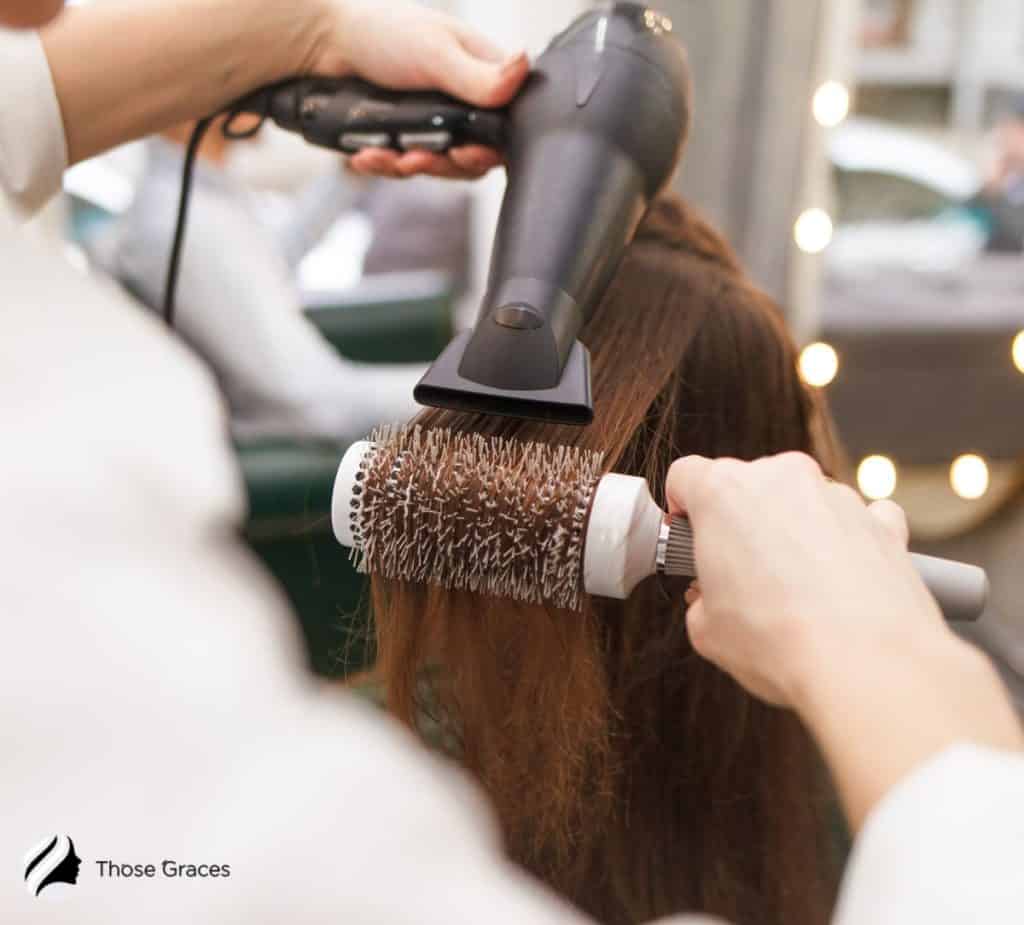 1. Scope Of Usage
In contrast to a blow dryer which you can use for other body parts, the application of a hair dryer is strictly limited to drying damp hair.
2. Shoots Hot Air
A hair dryer provides hot air since its primary function is to dry your hair. Other than that, it also shoots air at normal room temperature.
While some models MAY have a cool shot button, they're not as common as on blow dryers.
3. Range Of Temperature
The temperature range is pretty moderate. Compared to what a blow dryer offers, the heat settings are, at best, limited.
4. Application
The name itself is self-explanatory. A hair dryer helps you in drying your hair shaft faster.
You can use it as a styling hair tool. Although, in that regard, I find it somewhat limited.
5. Terminology
A "hair dryer" is largely a British English term.
FAQs
Is it healthier if I air-dry my hair instead?
It depends.
True, you're avoiding direct heat, and that, in a way, is safer for your hair. But ultimately, as I said, it depends on whether you're air-drying your hair using the correct techniques.
What are some of the most efficient blow dryers/hair dryers out there?
Dyson Supersonic Hair Dryer, Amika Hair Blow Dryer, or the Paul Mitchell Neuro Tourmaline Hair Dryer are among the best.
If these aren't to your liking, you can also go for the $60 Revlon One-Step Hair Dryer, 3900 Healthy Ionic Technology Blow-Dryer, or the popular hair dryer, 1-Pound Hair Dryer.
Whatever you choose, ensure you're going for high-quality tools with a brush attachment.
Conclusion
There are indeed minor differences between these two hair styling tools. At the same time, I can't deny the fact that the functioning and usage of a blow-dryer and hair dryer are very similar as well.
For instance, these tools are made of plastic that heats up quickly.
In conclusion, I'd recommend a blow-dryer for adding extra volume and styling your strand of hair, in general.
In contrast, if you need a tool for simply drying your hair, I suggest you opt for a hairdryer.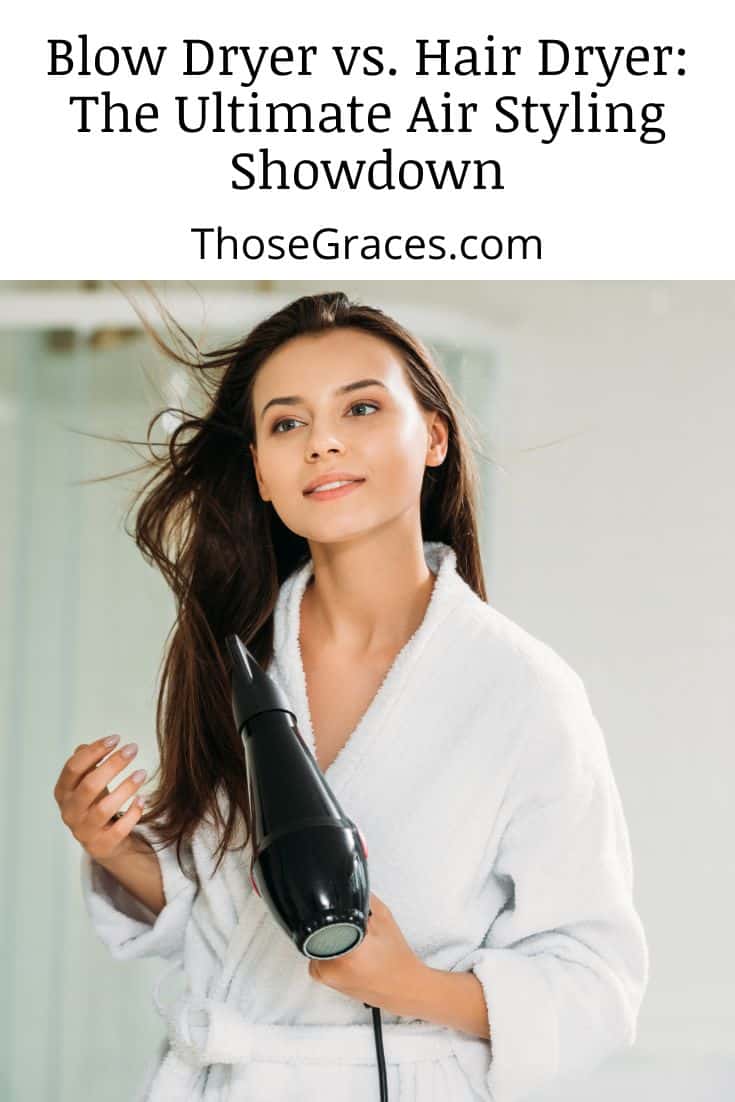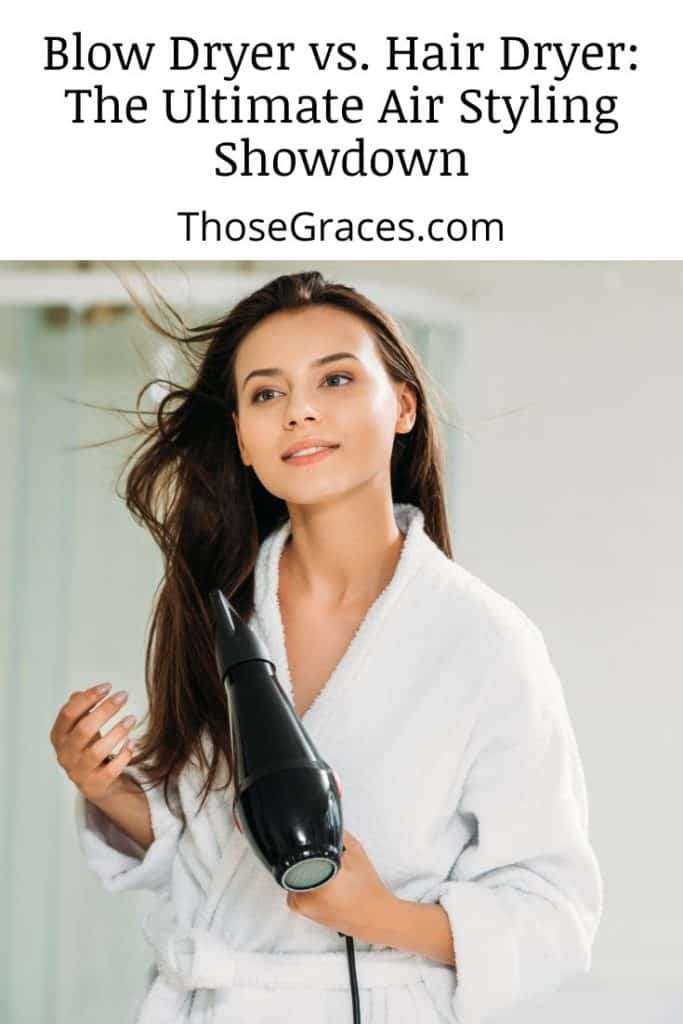 What do you think of this "Blow Dryer Vs Hair Dryer" guide? Let me know in the comments below!
References
1. Murden K, King A. 13 Best Hair Dryers in 2021: According to the Pros [Internet]. Vogue. Vogue; 2020 [cited 2021 Dec 6]. Available from: https://www.vogue.com/article/best-hair-dryer
2. Jenn Sinrich. Should You Be Blow-Drying Your Face Every Day? [Internet]. Women's Health. Women's Health; 2015 [cited 2021 Dec 6]. Available from: https://www.womenshealthmag.com/beauty/a19947386/how-to-set-your-makeup/
3. https://www.howstuffworks.com/about-jessika-toothman.htm, https://www.howstuffworks.com/hsw-contact.htm. How Hair Dryers Work [Internet]. HowStuffWorks. 2000 [cited 2021 Dec 6]. Available from: https://home.howstuffworks.com/hair-dryer.htm
4. Lee Y, Kim Y-D, Hyun H-J, Pi L, Jin X, Lee W-S. Hair Shaft Damage from Heat and Drying Time of Hair Dryer. Annals of Dermatology [Internet]. 2011 [cited 2021 Dec 6];23:455. Available from: https://www.ncbi.nlm.nih.gov/pmc/articles/PMC3229938/