Google search is filled with questions like, Can I use a blow dryer to style hair that is already dry?
Many of my close friends, too, have asked me a similar question.
To answer all of you, here is a small article in which I have specified what happens if you blow-dry previously dried hair.
I have also offered some styling techniques, so keep reading to know more…!
What Happens When You Blow-dry Your Already Dry Hair?
When you dry your hair, it retains some moisture and luster. Blow-drying already dry hair dehydrates it and steals its shine and smoothness.
Moreover, hair strands become frizzy and unmanageable. So, it is generally recommended to avoid blow-drying your hair too much.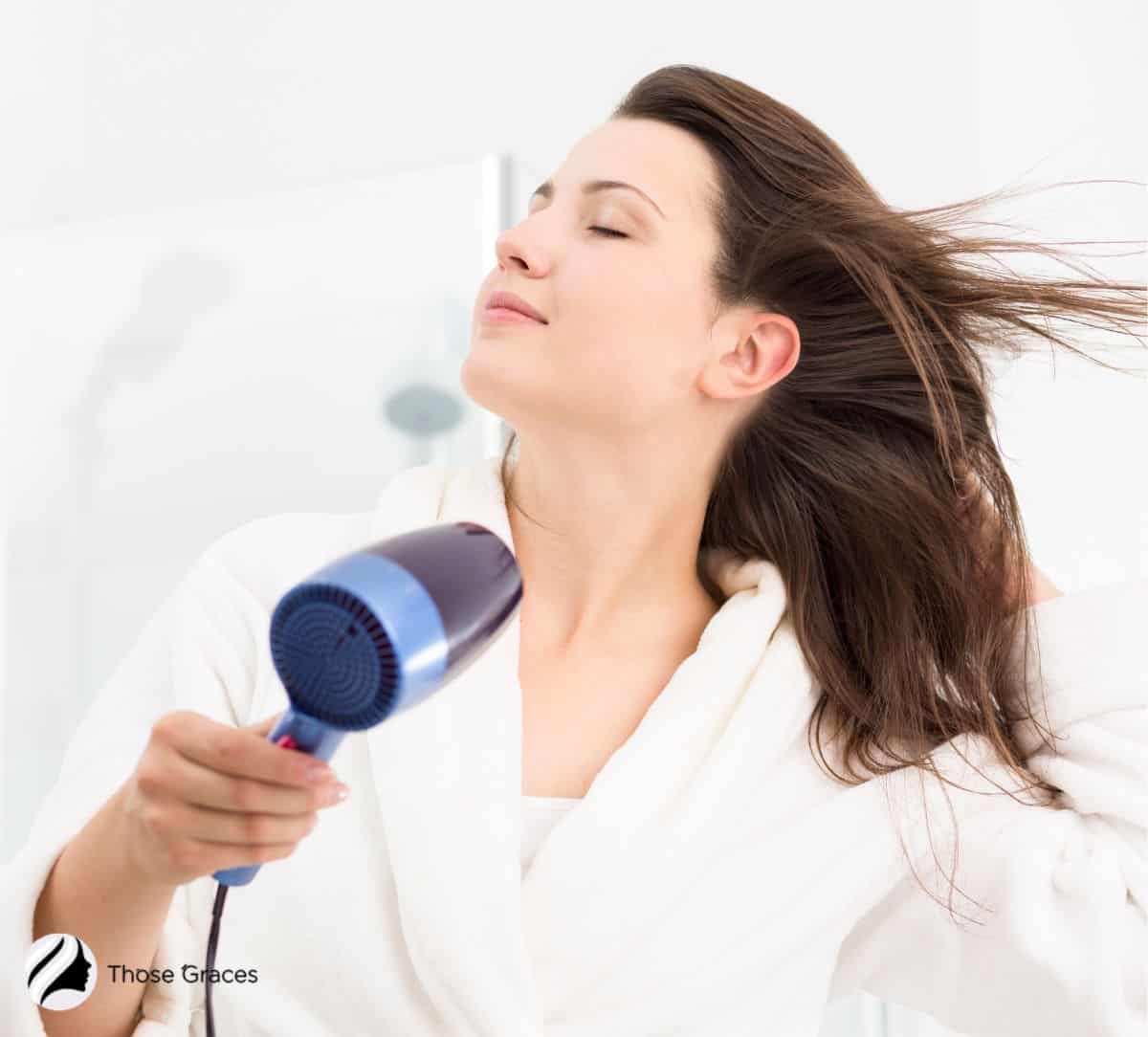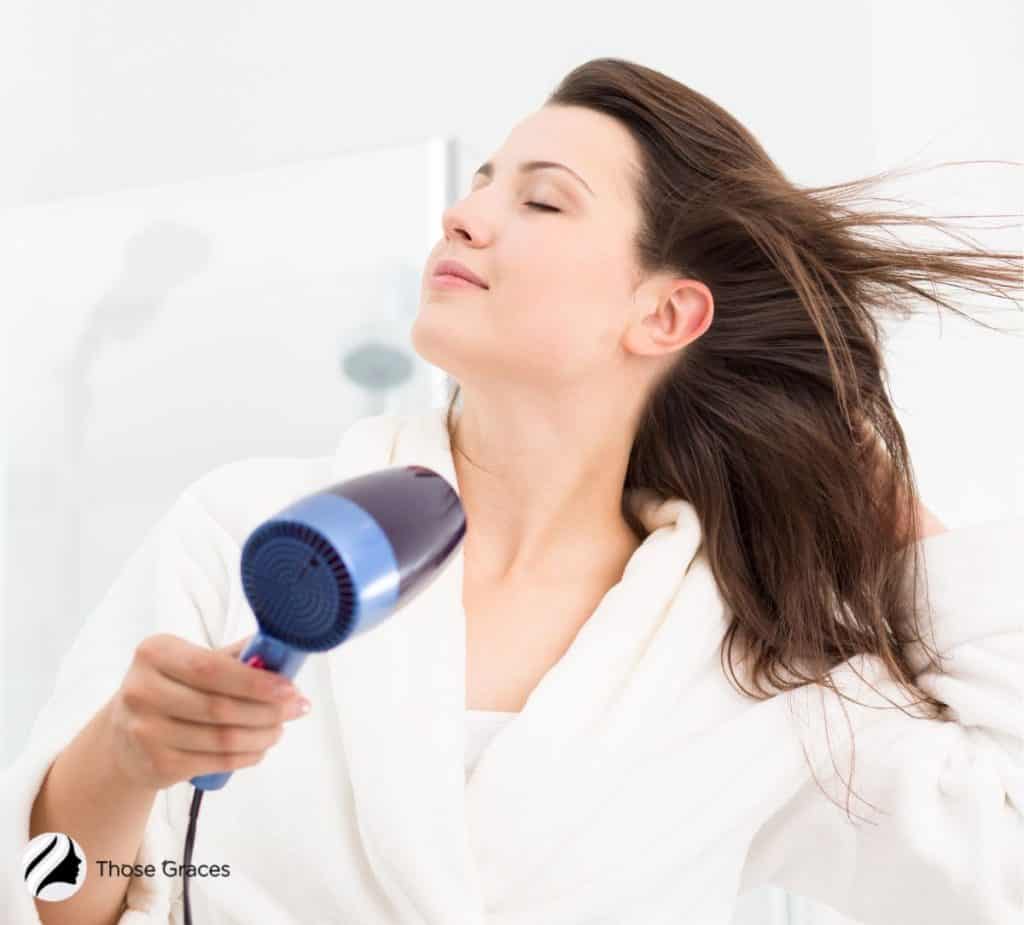 A study done in 2011 stated that it's best to keep your hairdryer at a distance of 5 inches or more from your hair, to prevent the scalp from the direct heat of the hairdryer. [1]
This helps avoid surface-level damage, especially when you blow-dry dry hair.
It's always better to blow dry, slightly damp or moist hair into various styles as it is easy and hardly affects hair health. [2]
How to Style Your Already Dry Hair With a Blow Dryer
Styling your already dry hair is tough. It's impossible to do so without heat, and we already learned that heat + dry hair isn't a good combo. However, sometimes we cannot help but try it.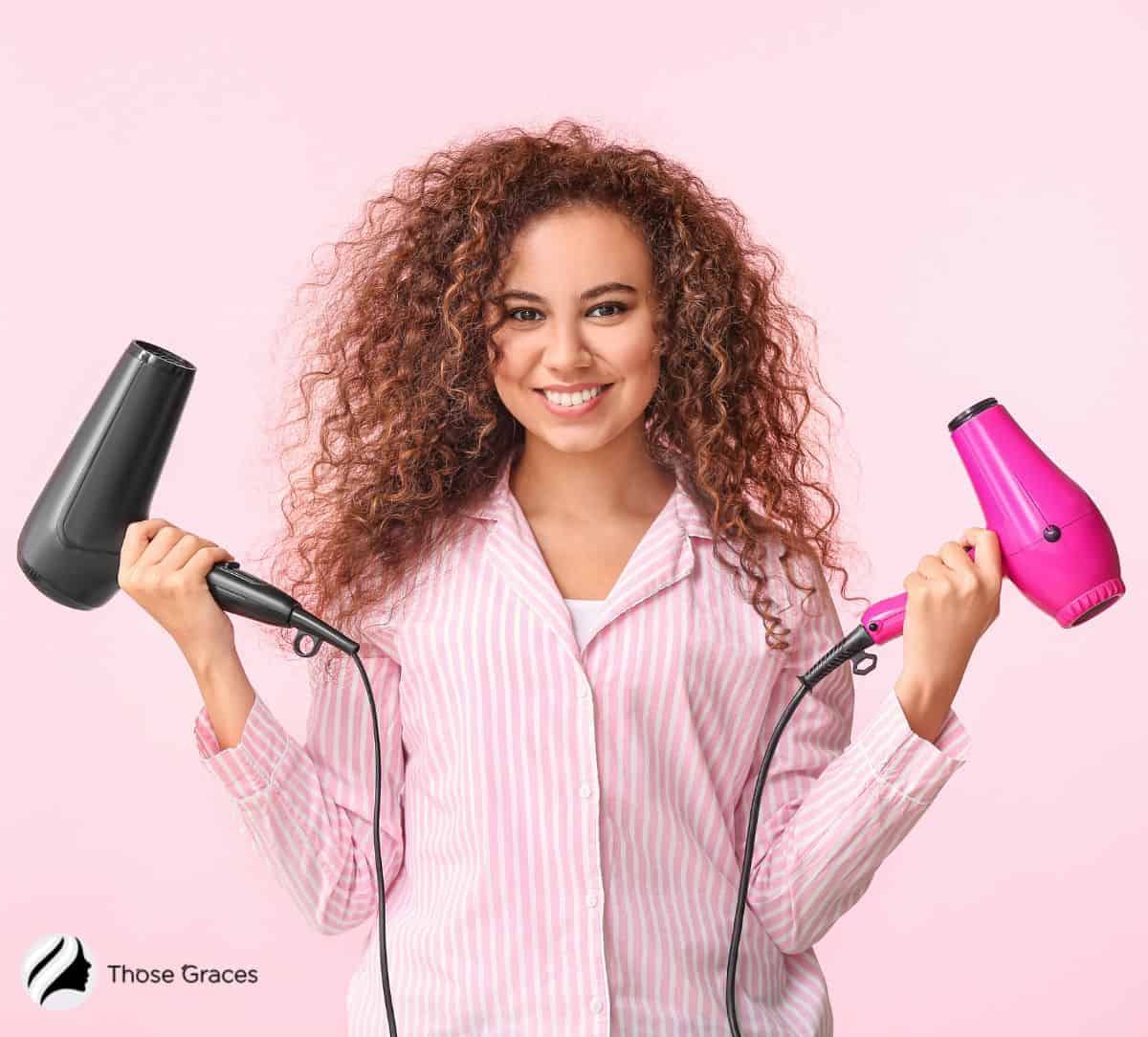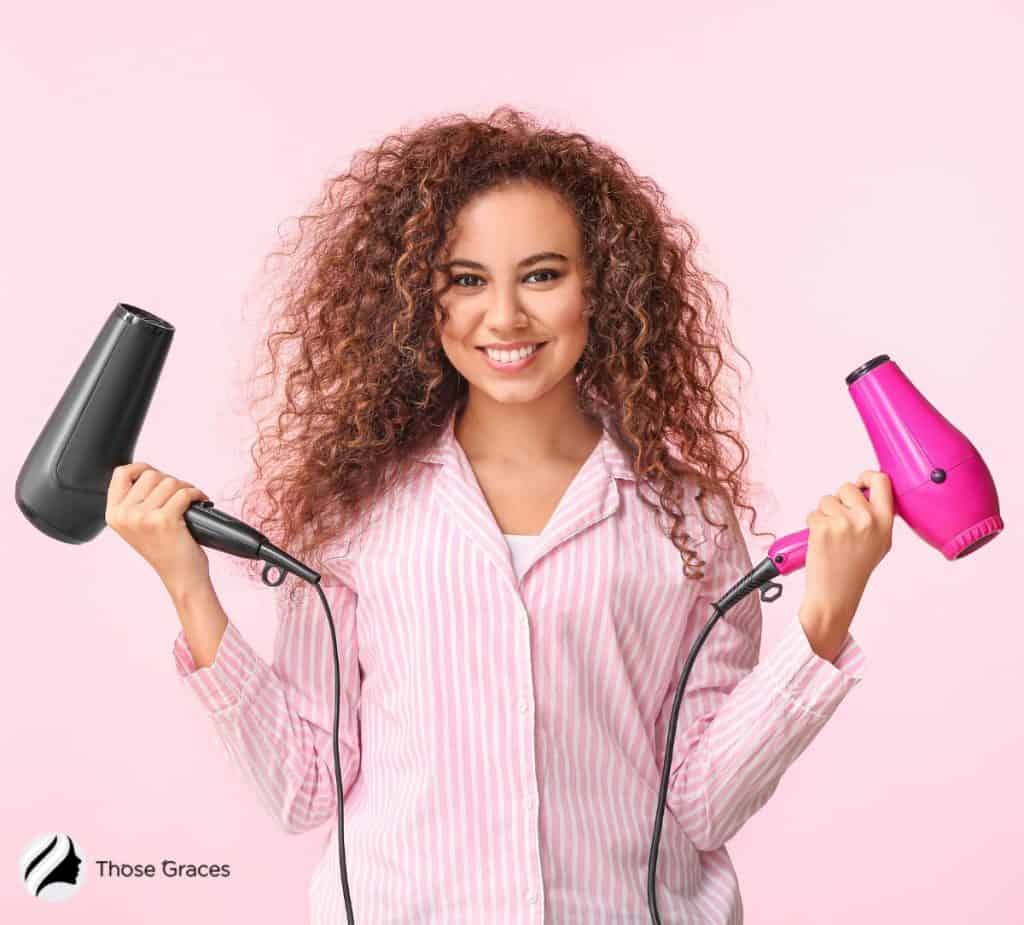 So here are some easy steps which I personally follow to style my already dry hair with a blow dryer.
The tools you will need:
A Flat / Round hairbrush /Paddle brush.
Wide-tooth comb (optional)
A spray water bottle.
Heat protectant spray / Serum.
Hair serum.
Blow dryer. Check our list of the best hair straightening blow dyer.
Hair rollers. (optional)
Steps to follow:
Step 1- Detangle your hair with a flat brush.
Step 2- If your hair is greasy, spray some dry shampoo to regain the volume. This step is entirely optional.
Step 3- Now spray some water on your hair, but do not make it dripping wet. Spray just enough to get your hair damp.
Tip: If you spray excess water, use a microfiber towel to pat your hair dry until it's damp.
Step 4- Now apply some hair serum to your hair, so the blow-drying process will be smooth. If you have sprayed dry shampoo, apply serum mid-way through your hair to the tips.
Step 5- Once the serum is settled in your hair, spray the heat-protectant product. Make sure all sections of hair are sprayed well to prevent heat damage.
Step 6- Now use the round or the flat brush to blow dry your hair into whichever style you want to.
Tip: Initially, set the heat setting to medium or low. If you have thicker hair, choose the speed setting accordingly.
Take a look at how this Youtuber blow dries her hair:
How to Blow Dry Your Already Dry Hair Into Different Hairstyles
Now if you are tired of blow-drying your hair in your usual style, and wish to try something new, follow the steps below!
Step 1 to Step 6 above is common for all hair types and hairstyles, so let's continue starting with #7.
How to blow dry your already dry hair pin-straight
Step 7- Section your hair into four parts and tie three using hair clips or bow ties.
Make sure all three are secure perfectly.
Step 8- Brush your free section, and hold a roller brush under your section near the scalp.
The blow dryer with the concentrating nozzle on and position it over the section of hair. Let the nozzle point downwards.
Step 9- Now move the brush downwards, along with the blow dryer.
Repeat this process with all the sections until you have shiny, smooth, straight hair.
Also, this will give a smooth finish to your hair.
Discover the nuances and techniques with my guides on 'Hair Dryer vs Blow Dryer' and 'How to Straighten Hair with a Blow Dryer' for expert insights and transformative styles!
How to blow dry you're already dry into soft curls/ waves
Curling your hair with a blow dryer is a bit tricky. There are two possible methods; choose which you like.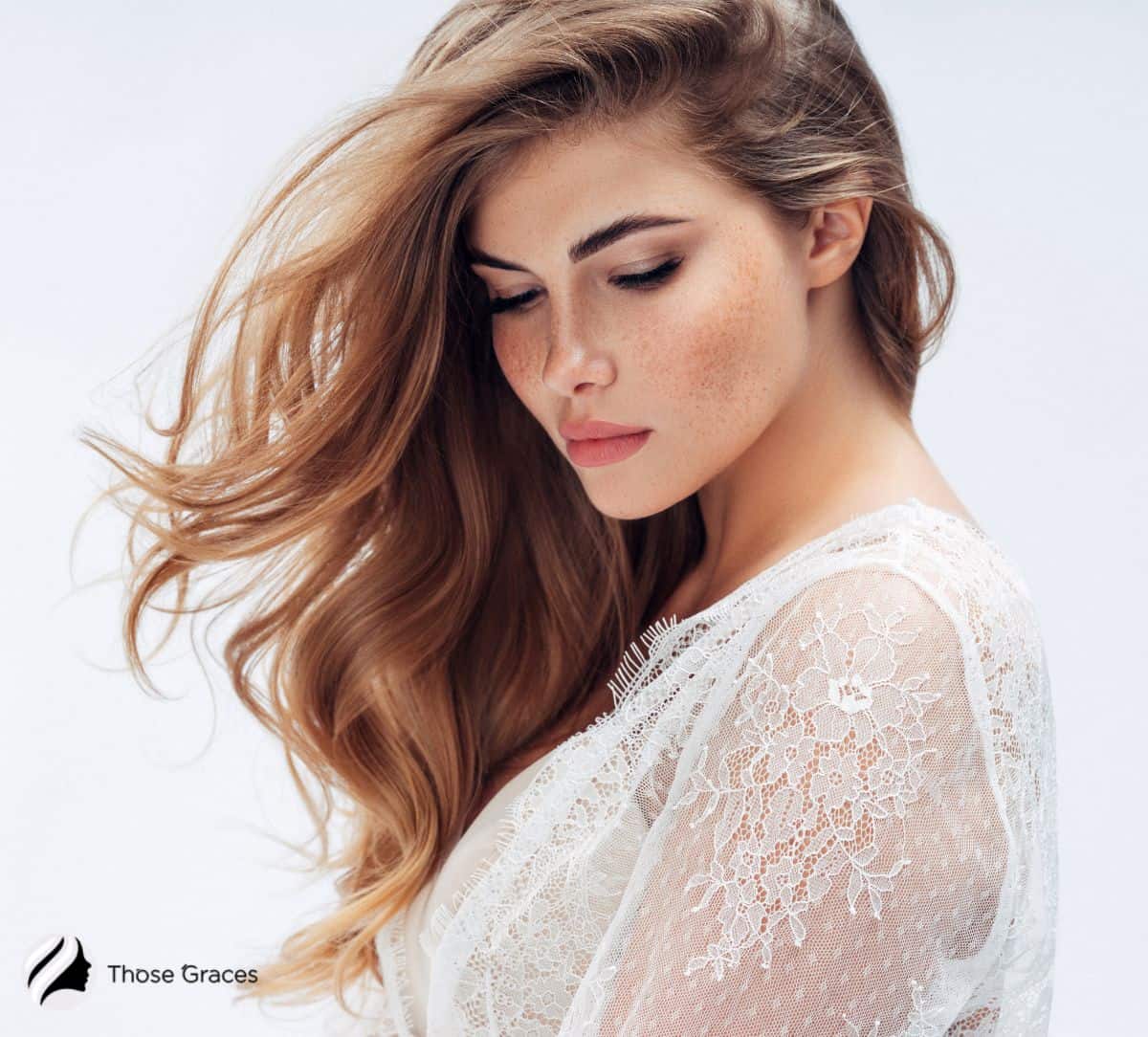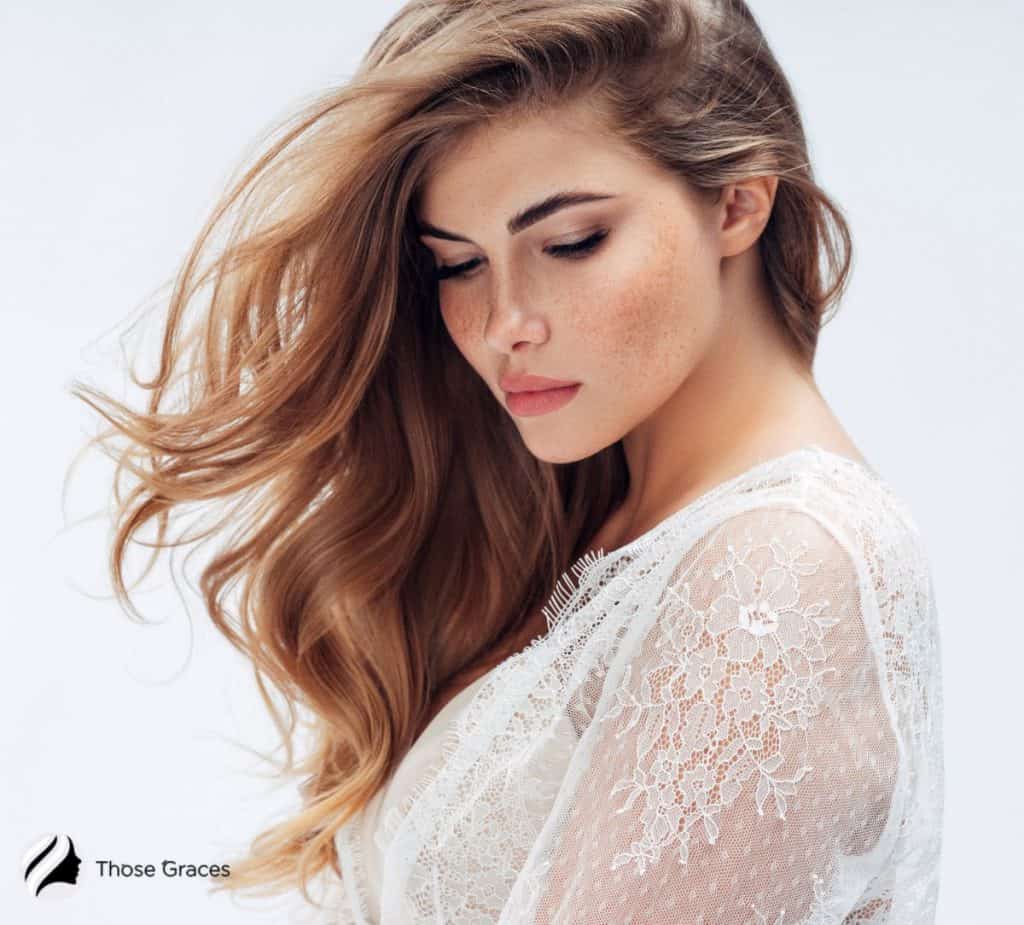 Again, we're still following those first 6 steps, so let's make this a continuation.
Method 1
Step 7- Section your hair into four parts and tie up the three.
Take the free section and divide it in half. Tie up one of these sections too.
Step 8- If you have hair rollers, brush your hair again, roll them around the roller, and secure them near the scalp.
However, do not strain the hair cuticle if you have finer hair.
Step 9- Blast hot air on the rolled-up hair for a few seconds until it dries.
Now switch to a cool setting and blast some cool air on it.
Step 10- Unpin the roller and twist your hair around your finger while you let them down.
Repeat this process for every section to get perfect wavy hair.
Method 2.
Step 7 is the same as above.
Step 8- Replace your hair roller with a round brush.
And make sure the roots are pointing upwards when you roll the section around the round brush.
Step 9 is the same as above.
Step 10- Hold the brush handle and unwrap your hair carefully vertically.
This will fix the curls into place for the perfect curly hair you deserve.
FAQs
Do you need to apply anything to the hair before blow-drying them?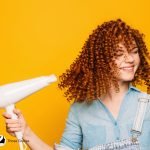 Blow drying uses heat to dry and style your hair. Hair breaks and weakens due to overheating.
It's best to thoroughly spray a heat protectant or serum on your hair before using any heat tool.
Is blow-drying wet hair good?
No! After a wash, it's best to towel dry your hair until damp. Extremely wet or dripping hair is fragile in the roots; the water trapped there weakens them. Once your hair is moist but not wet, start blow-drying.
How to fix fizzy hair after blow-drying?
The easiest way to reduce post-blow drying frizz is to blow dry your hair when they are 65%dry.
When you try to blow dry wet hair, you end up with curly hair. The second method is to apply serum or use a leave-in conditioner. These products reduce frizz and make the process of blow-drying smooth.
Conclusion
I hope these easy steps have given you a basic idea of how to blow-dry your hair. These are the methods that I follow to style my hair and save myself from a bad hair day.
You can always improvise and find better methods and techniques. However, do not forget to share your methods with me in the comment section below.
Enjoy Styling!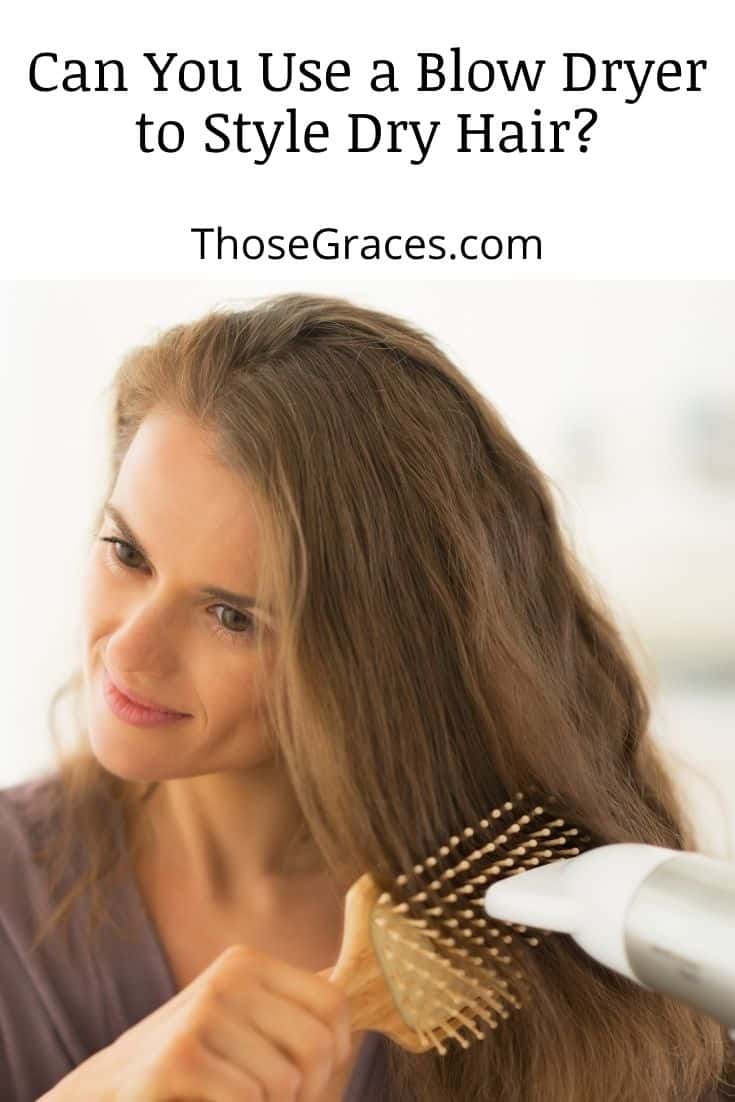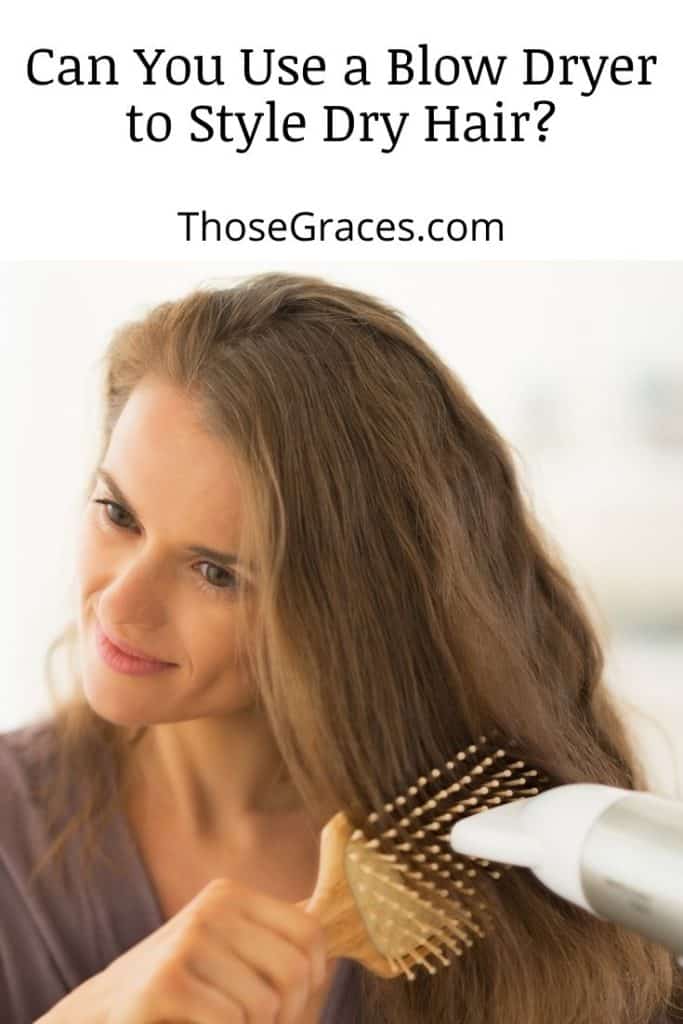 "Can I use a blow dryer to style hair that is already dry?" Let us know your opinion on this topic below!
References
1. Lee Y, Kim Y-D, Hyun H-J, Pi L, Jin X, Lee W-S. Hair Shaft Damage from Heat and Drying Time of Hair Dryer. Annals of Dermatology [Internet]. 2011 [cited 2021 Nov 29];23:455. Available from: https://www.ncbi.nlm.nih.gov/pmc/articles/PMC3229938/
2. Watson K. How to Treat Heat-Damaged Hair Without Cutting It [Internet]. Healthline. Healthline Media; 2019 [cited 2021 Nov 29]. Available from: https://www.healthline.com/health/beauty-skin-care/heat-damaged-hair#when-to-see-a-pro
3. Blow Dry Hair: Different Ways You Can Style Hair with a Blow Dryer [Internet]. All Things Hair Philippines. 2018 [cited 2021 Nov 29]. Available from: https://www.allthingshair.com/en-ph/hairstyles-haircuts/hair-trends/different-ways-to-blow-dry-hair/
4. Villa S. How To Blow Dry Hair Without Damage – Ultimate Guide [Internet]. Sam Villa. Sam Villa; 2020 [cited 2021 Nov 29]. Available from: https://www.samvilla.com/blogs/hair-tutorials/blow-dry-hair