Wondering how to style wet hair in a hurry?
Maybe you have a broken blow dryer, or you're running late, and you don't feel like dealing with the hassle today.
Don't worry; you're not alone in this; I've been there often!
Below, I'll show you some cool and simple methods I've tried and tested myself, and let me say; they have the potential to produce miracles!
How to Style Your Wet Hair in a Hurry
Let's start with general tips that you'll need to know for every wet hairstyle.
Step 1. Squeeze the water out
You obviously can't style your hair with water dripping from it. Squeeze out as much water as you can. Don't use a towel. Use a cotton t-shirt or a microfiber hair towel [1].
Step 2. Apply a serum
Serum offers several advantages. One of them is that it defrizzes your hair [2]. That is also the reason I use one after every wash.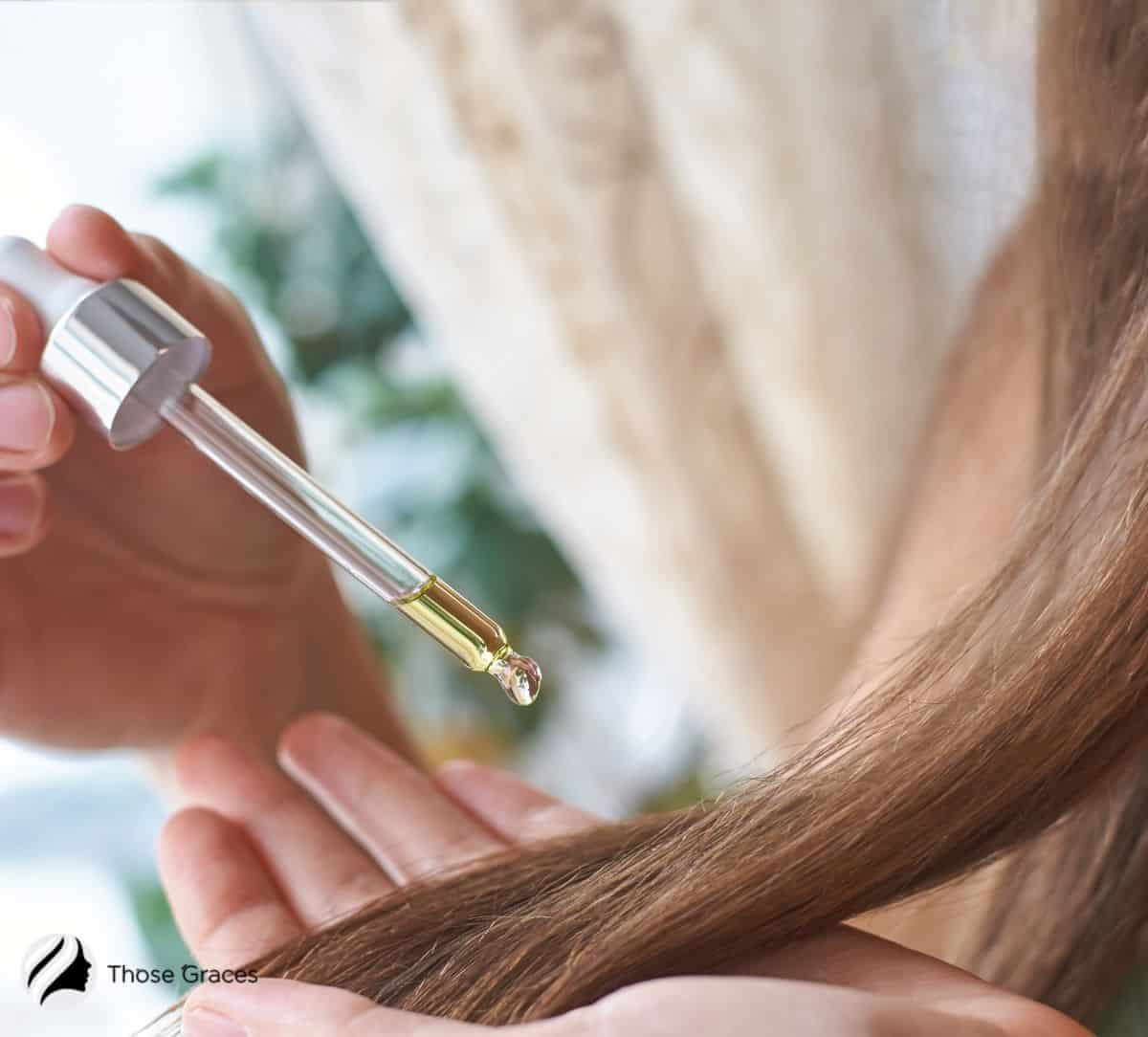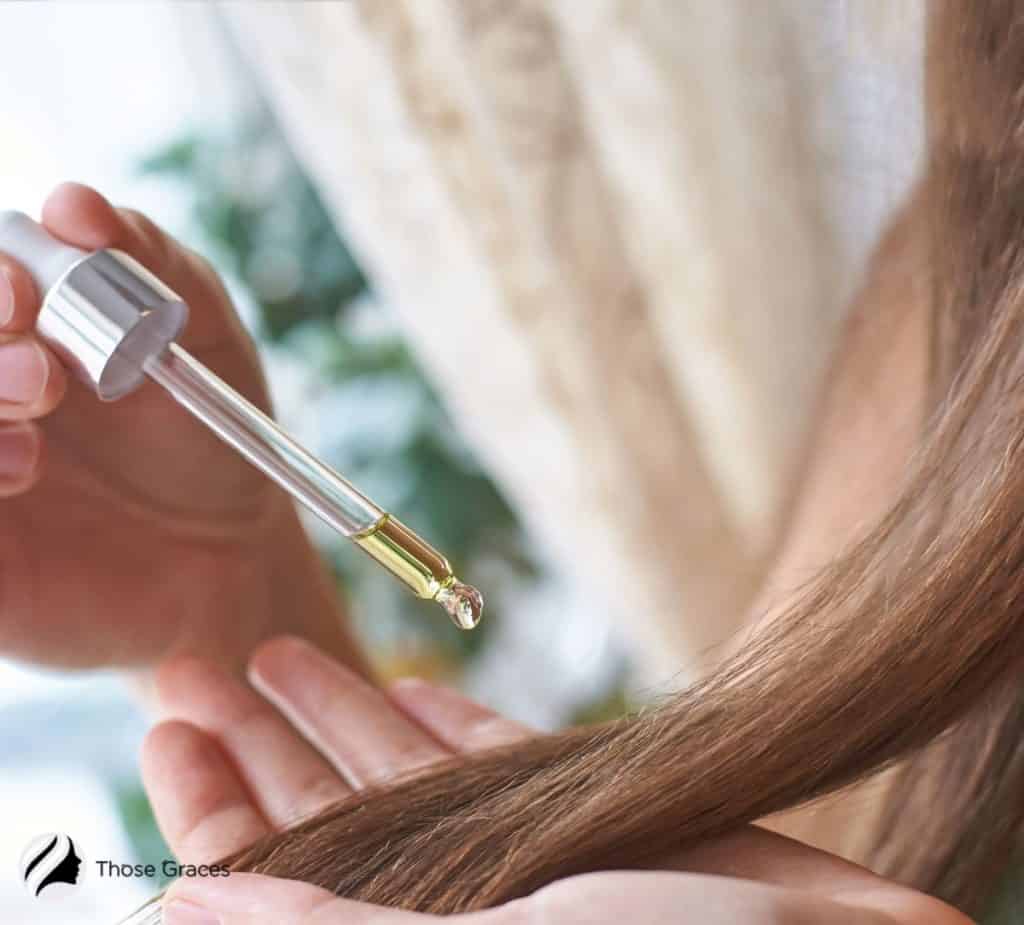 Using serum on damp hair produces the greatest and longest-lasting results. It will give your hair a shiny and healthy appearance and make it easy to style.
Step 3. Use a gel*
*This step is for those planning to wear their hair down or in a ponytail. Skip this step and continue reading if you want a different and easier hairstyle.
Apply a sufficient quantity of gel to your hair and distribute it evenly. Please leave it to dry for a few minutes.
After this step, you can leave your hair down or tie it in a ponytail.
Now, to the easy hairstyles you can do in a few minutes. Most of these hairstyles will work for all hair types.
Uncover the truth with my in-depth guide on 'Does Blow Drying Cause Hair Loss' to ensure you're nurturing your locks in the best way possible!
4 Easy Hairstyles You Can Do in a Few Mins
1. Top Knot Bun
This one is one of the classiest hairstyles. This hairstyle creates a messy yet formal look for curly hair. You can wear it to work, class, or a fun gathering.
Check it out, then read on for how to get the look.
Step 1– Apply a detangler to your hair so that you can run your fingers through it.
You can spray according to the volume and texture of your hair. Spray the underneath layers as well.
Step 2– Make a ponytail at the top of your head.
Secure it securely, but not too firmly. Make sure your ponytail is smooth using your fingers.
Step 3– Twist the ponytail into a bun.
Start from the base of the ponytail and work your way to the ends. Secure it with pins.
And your topknot bun is ready.
2. Low Looped Ponytail
A very low-effort and easy-go hairstyle. Check out the video below:
Step 1- Part your hair in the middle.
Comb them with a wide-toothed comb.
Step 2- Gather your hair in the back and secure them with a tie.
Step 3- Pull only half of your through for the last tie.
This will create a loop in your hair.
Step 4- With one hand, hold the loop and wrap the ends of your hair around the hair tie to conceal it.
To keep them in place, use bobby pins.
Smooth your hair with shine spray.
3. Low Twist and Bun
This hairstyle is both stylish and youthful:
Step 1- Divide your hair into three equal sections.
Step 2- Twist the central section into a bun as you did with the low-looped ponytail.
Properly secure the bun using bobby pins.
Step 3- Do the same with the right and left sections.
The result will be an adorable bun!
4. Create Natural Curls or Waves (For straight hair)
This one is intended for people who have some spare time. From root to tip, apply an alcohol-free mousse.
For Curls
Divide your hair into four equal portions and braid each one—the more messed up your braid, the better.
Secure them tightly and wait for them to dry. Open your braids once they are dry. See how to do it here:
To Create Low Waves
Divide your hair into two parts and twist each part into the side. Twist to the end and form a low bun from the twist. Tie it up and open it after they dry.
Check out the video below to see how:
4 Expert-Approved Tips
You've probably heard some of these tips, but they're worth repeating. Hair is an important part of our appearance and body.
You must show them affection and tenderness, and here are some wet hair tips [3]:
1. Don't go outside in the cold with wet hair
This is the most basic tip. Don't go outside if it's freezing. It is not only bad for your hair, but it is also bad for your health.
Aside from the cold and cough, your hair may freeze and break easily.
2. Don't use a towel
I've said it before and'll say it again: using a cotton towel is bad for your hair. Use a microfiber towel or a cotton T-shirt.
If you wish to use a cotton towel, gently stroke it through your hair rather than wrapping it in it.
3. No brushing
Never brush your wet hair. Hair is most vulnerable when wet, don't use a regular brush to detangle them. Rather, use your fingers or a wide-toothed comb [4].
4. Hair ties
Be cautious of the type of hair ties you use. I used to tie my hair extremely tightly to keep it in place before discovering the wonders of serums and hair sprays.
That was bad for my hair. Avoid using rubber bands. If you must use hair ties, change your style frequently because tying them the same way every day will cause harm to one part.
FAQs
How do you make wet hair dry nice?
In my case, I prefer first squeezing out the water with a cotton t-shirt and then blow drying wet hair. To style your hair simultaneously, use a round brush to add waves or light curls.
How do you make wet hair wavy overnight?
Make braids in your hair and tie them securely. Let them sit overnight. Your hair will have natural waves after you open the braids the next morning.
Conclusion
I hope you like my tips and techniques for styling damp hair. Remember to follow the advice I've given you.
Last, but not least, remember to experiment with your hairstyles. You only have one life. A little experimenting and tweaking will make it more enjoyable.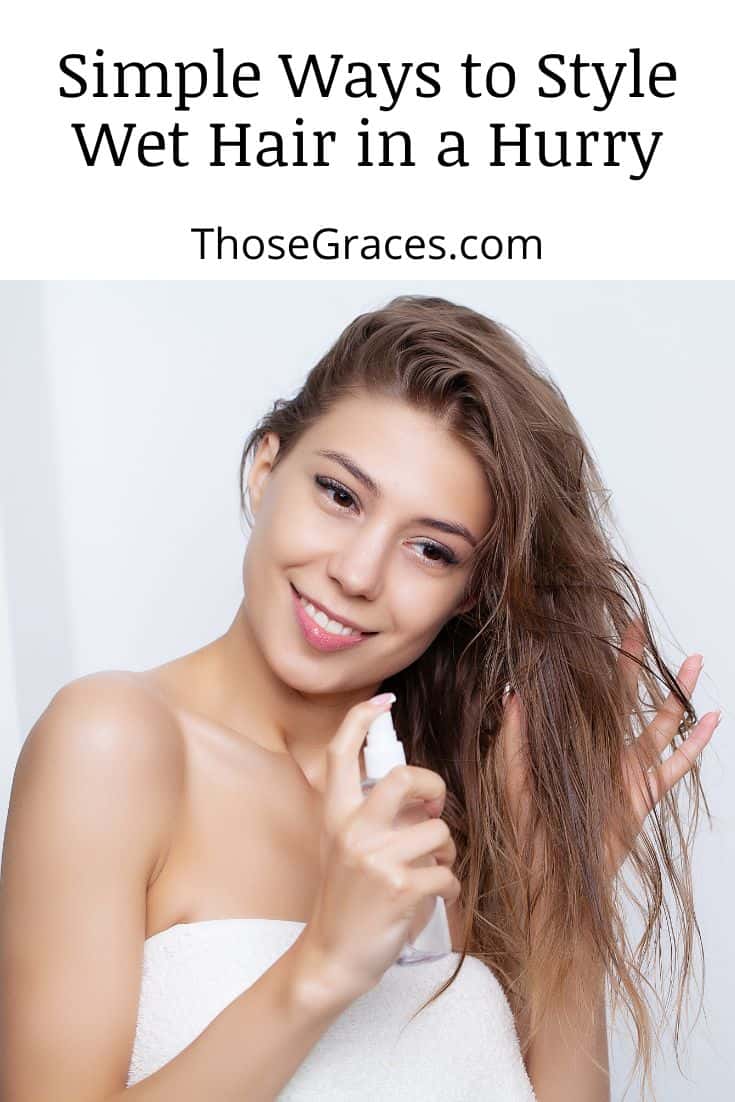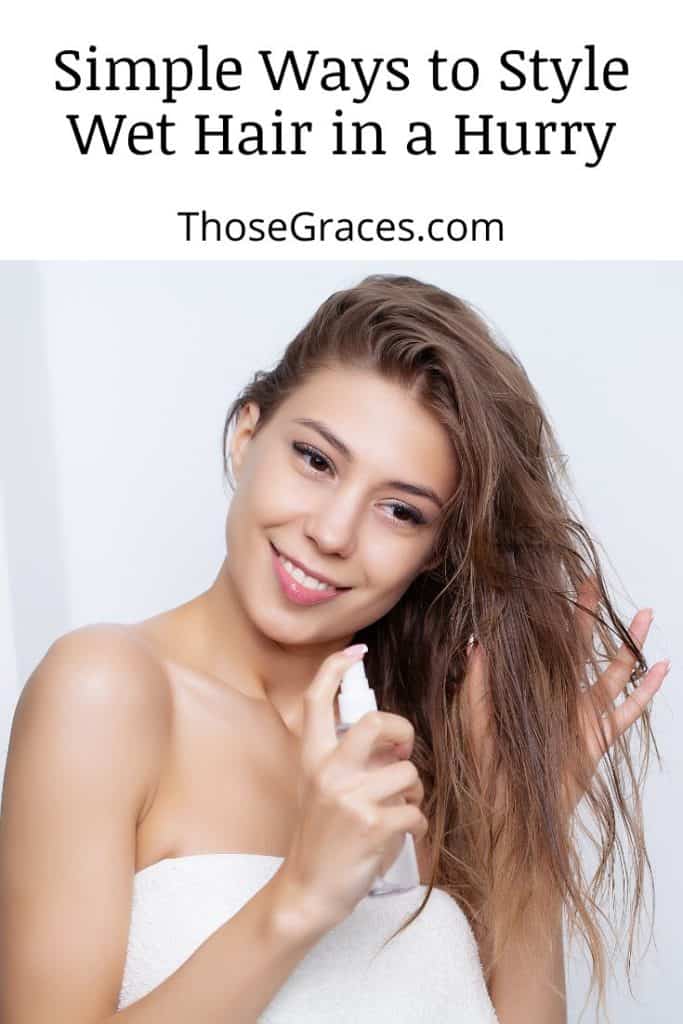 What are your favorite tips for styling wet hair in a hurry? Share below!
References
1. Suarez A. Microfiber hair wraps are the only reason my hair is so long and healthy [Internet]. SFGATE. San Francisco Chronicle; 2020 [cited 2021 Dec 13]. Available from: https://www.sfgate.com/shopping/article/why-you-should-use-a-microfiber-hair-towel-15212687.php
2. Scully SM. 6 Surprising Causes of Frizzy Hair – and 8 Ways to Combat It [Internet]. Healthline. Healthline Media; 2021 [cited 2021 Dec 13]. Available from: https://www.healthline.com/health/beauty-skin-care/what-causes-frizzy-hair
3. Longjam Dineshwori. Common mistakes to avoid while handling wet hair | TheHealthSite.com [Internet]. TheHealthSite. Thehealthsite; 2020 [cited 2021 Dec 13]. Available from: https://www.thehealthsite.com/beauty/hair-care/hair-care-tips-things-you-should-never-do-to-wet-hair-782475/
4. Claire M. Why you shouldn't brush your hair when it's wet… [Internet]. Marie Claire. Marie Claire; 2018 [cited 2021 Dec 13]. Available from: https://www.marieclaire.co.uk/beauty/hair/shouldnt-brush-hair-wet-487261