If you're curious about the best Korean ampoule for anti-aging, I'm here to help!
With so many ampoule brands on the market- each promising to do something different- it's really hard to figure out exactly which one is right for you.
I did the hard part for you below by reviewing ONLY those that help with aging skin, so all you have to do is choose one to start with!
Let's start with a quick look at our top picks, then keep reading for all the glorious details.
Best Korean Ampoule for Anti-aging Top Picks at a Glance
If you see the value in these products and choose to purchase via my referral links, I may earn a small commission at no extra cost to you.
Check the table below for a side-by-side comparison of our favorites!
Top Benefit
Perfect for all skin types
Effectively moisturizes dry skin
Provides an excellent base for makeup
5 Best Korean Ampoule for Anti-aging (Review)
Beauty brands use the term ampoule to describe a dynamic beauty product that is packed with more active ingredients to achieve a specific function.
The effectiveness of ampoules depends on the product's main ingredients, so I've included those in the reviews below.
Some of the most popular benefits are generally anti-aging and moisturizing dry skin.
Listed below are some of the top picks for anti-aging skin.
Let's start with my absolute favorite by MISSHA. This all-around great pick is perfect for your nighttime beauty ritual.
Unlike many ampoules that are designed for other purposes yet also work for anti-aging, this one is actually designed to combat the issues that come along with growing older.
Key features
Antioxidant effects fight off free radicals and slow down ageing.

Deep and long-lasting hydrating effect.
Has collagen that improves skin elasticity.
The five purple superfoods help protect and heal the skin.
The all-natural fermented ingredients treat anti-ageing issues like wrinkles and fine lines.
It works wonders in skin lightening and restores elasticity.
It has a liquid gel-like texture, that's rather silky and pleasant.
Ingredients
This ampoule contains natural ingredients like Fermented Bifida, Lacto Coccus, Lactobacillus Ferments, and Saccharomyces Ferment Filtrate.
The key ingredient in this ampoule is Bifida Ferment, which is essentially a kind of fermented yeast that works miracles on fine lines, wrinkles, and reduces the effects of aging.
| | |
| --- | --- |
| Benefits | Drawbacks |
| The formula may be powerful, but it's gentle enough for those with sensitive and acne-prone skin. | Can cause allergic reactions in some people, so spot-test first. |
| It helps improve the texture of the skin by making it less sensitive to environmental triggers. | A bit on the pricier side compared to others. |
| It is lightweight and quickly absorbs into the skin, without leaving a sticky effect. | |
| Recommended for all skin types. | |
The Time Revolution Night Repair Ampoule from Missha is a good option if you're looking for a skin revitalizing product along with basic skin nutrition and hydration.
When you look at the formulation and results, you can see why it's the best:
After toning, take an ample amount of the ampoule and apply gently along with the desired areas of the skin. Pat lightly to absorb.
READ MORE: Best Korean Ampoules for Hyperpigmentation
Ampoules containing snail mucin are ideal for those with dry and sensitive skin. It is a good ingredient to look for when you want to reduce the appearance of wrinkles and fine lines.
Key Features
It has brightening, hydrating, and healing properties.
Tightens and soothes the skin.
Clears acne scars and blemishes.
Improves the appearance of fine lines and wrinkles, additionally acts as an anti-ageing product.
Thick and elastic formula with rich snail secretion extract concentration to deliver nutrition.
Ingredients
Key ingredients are Snail Secretion Filtrate, Glycerin, Glycol, Adenosine.
| | |
| --- | --- |
| Benefits | Drawbacks |
| Effectively moisturizes dry skin | Some users are very sensitive to snail mucin, so again, spot-test first. |
| Lightweight and non-greasy | Can cause breakouts if you're prone to acne. |
| Easily absorbed into the skin | |
| Ideal for sensitive skin types | |
How to use:
Apply an appropriate amount onto cleansed face. Gently dab for absorption.
Sale
MIZON Snail Line, Snail Repair Intensive Ampoule, Wrinkle Care, Skin Nutrition (30ml 1.01 fl oz)
[Snail Mucin] Fast absorption formula to improve skin resilience of tired skin with the nutrition of our Snail mucus filtrate. Provides nutrition and flexibility. Face care with tight viscosity features with great absorption.
[Wrinkle Care] Care for fine wrinkles and tighter skincare with peptides, golden thread, vitamin E, and vitamin B5.
[Moisture] Provides moisture and nutrition for healthier skin. Relaxes harmed skin and protects it from the environment while giving a soothing effect on the skin.
[Safe Formula] No artificial coloring, scent, or parabens. Ideal for sensitive skin.
The COSRX Propolis Light Ampoule is a hydrating serum that can help tackle various skin conditions.
Key Features
This super-moisturizing serum is a blessing for people with multiple skin concerns like textured, acne-prone, and pigmented skin.
The black-bee propolis extract adds the benefits of anti-ageing, anti-inflammatory, and anti-redness.
Ingredients
Contains 83% black propolis, which is the active ingredient and acts as a natural anti-inflammatory ingredient.
Other ingredients are Propolis Extract, Butylene Glycol, Glycerin, Betaine, 1,2-Hexanediol, Cassia Obtusifolia Seed Extract, Sodium hyaluronate, Hydroxyethylcellulose, Carbomer, Panthenol, Arginine
| | |
| --- | --- |
| Benefits | Drawbacks |
| Comprises natural ingredients. | Very dense, may feel heavy on the skin. |
| Non-sticky, Sulfate-free Artificial fragrance-free Mineral oil-free Alcohol-free | It's also fairly sticky |
| This ampoule provides an excellent base for makeup, adding no extra oil or grease. | |
| Recommended for all skin types. | |
How to use:
Apply evenly after cleansing and toning step.
Gently massage over entire face for quick absorption and proceed to moisturization.
Sale
COSRX Propolis Ampoule, Glow Boosting Serum for Face with 73.5% Propolis Extract, 1.01 fl.oz / 30ml, Hydrating Essence for Sentsitive Skin, Fine Lines, Uneven Skintone, Not Tested on Animals, No Parabens, No Sulfates, No Phthalates, Korean Skincare
Upgraded version: COSRX has increased the Propolis Ampoule's volume from 20ml to 30ml but maintained the same price in order to provide more benefits.
Non-sticky Lightweight Ampoule: The Propolis Ampoule delivers moisture deep into the skin and leaves the skin feeling soft and moisturised, but never sticky.
Key Ingredient: Black Bee Propolis Extract is a natural anti-inflammatory ingredient. The ampoule is composed 83.25% of the propolis extract and helps heal stressed skin and reduce redness.
How to Use: Apply a few drops on the face after cleansing. Reapply for additional moisture and follow up with a moisturiser if needed.
Minimum ingredient list with 11 ingredients: We kept the ingredient list short and simple and exclude all the unnecessary ingredients. All ingredients are EWG All Green grade and doesn't contain any harmful ingredient and hypoallergenic tested so that even the sensitive skin can use without any worries.
The combo of honey and bee propolis in the Tosowoong Propolis Sparkle Ampoule makes this one perfect for sensitive skin.
Key Features
Efficiently heals the skin without causing irritation.
It is a lightweight, non-greasy product that quickly absorbs into the skin and penetrates deep into the skin layers to make it look healthy.
The product contains natural ingredients like lime, orange, lemon, bergamot, eucalyptus oil.
Honey has anti-bacterial and anti-inflammatory properties, and it helps to soothe the skin
Contains 80% propolis, which hydrates, moisturizes, and brightens the skin.
Propolis is outstanding at toning and soothing the skin, reducing the appearance of acne, and smoothing out the appearance of wrinkles.
The active ingredients provide deep moisturization and remove dead skin cells.
The texture is light and gel-like.
Ingredients
80% Honey and Bee Propolis, plus essential oils like bergamot, lemon, lime and eucalyptus,
| | |
| --- | --- |
| Benefits | Drawbacks |
| Lightweight, non-greasy | The only downside is the fact it contains some citrus oils that may activate phytotoxicity. |
| It can be used in both the morning and night skincare routines. | Not ideal if you're allergic to honey |
| No added artificial fragrance | |
| Suitable for all skin types | |
How to use:
After cleansing and toning, apply 2-3 drops into your hands and spread evenly over your skin. Gently pat to absorb the product.
You'll want to add sunscreen when using this one. As mentioned above, citrus oils make your skin more susceptible to sunburn.
As you age, collagen production decreases. Adding collagen as a part of serums and ampoules helps to improve skin elasticity and prevents fine lines and wrinkles. That's where this one comes into play!
Key Features
This ampoule has amazing anti-ageing properties.
It contains 76.52% mushroom extract, adenosine and a blend of botanical extracts high in antioxidants that stimulate collagen production and reduce the appearance of wrinkles.
The added vitamin is a powerful antioxidant that helps protect the skin against dust, UV damage, and pollution.
While somewhat slimy, the non-sticky texture does quickly absorb into your skin.
Ingredients
Collagen, Hericium Erinaceus, Remella fuciformis, Syn-Coll, vitamin E, Panthenol, sodium hyaluronate, and macadamia seed oil.
| | |
| --- | --- |
| Benefits | Drawbacks |
| Extremely hydrating. | 20ml is very little compared to other serums of its genre that offer at least 30ml. |
| This plant-based ampoule is free from 18 harmful ingredients, such as parabens and synthetic fragrances. | Compared to other products that offer more, it's a bit pricey. |
| Highly recommended for people who have dry or sensitive skin. | |
| Prevents sun damage and reduces the appearance of wrinkles. | |
How to use:
Use morning and night. Use it alone in the ampoule step or mix it with other products like your moisturizer to enhance the effects.
Sale
THE PLANT BASE Time Stop Collagen Ampoule 20ml Mushroom Extract 76.53% K-beauty
A highly concentrated ampoule with 76% mushroom collagen reduce the appearance of wrinkles
Mushroom collagen 76%, SYN-COLL for anti-aging
Anti-aging / Anti-wrinkle / Vitalizing / Nourishing
Syn-coll is a synthetic peptide designed to prevent the formation of wrinkles and improve the appearance
Schizophyllum Mushroom encourages the production of collagen and smoothens wrinkles from the deeper layers of skin
How to Choose an Ampoule for Anti-aging
When it comes to choosing an ampoule, you must consider your skin type (and any issues) because ampoules are highly concentrated.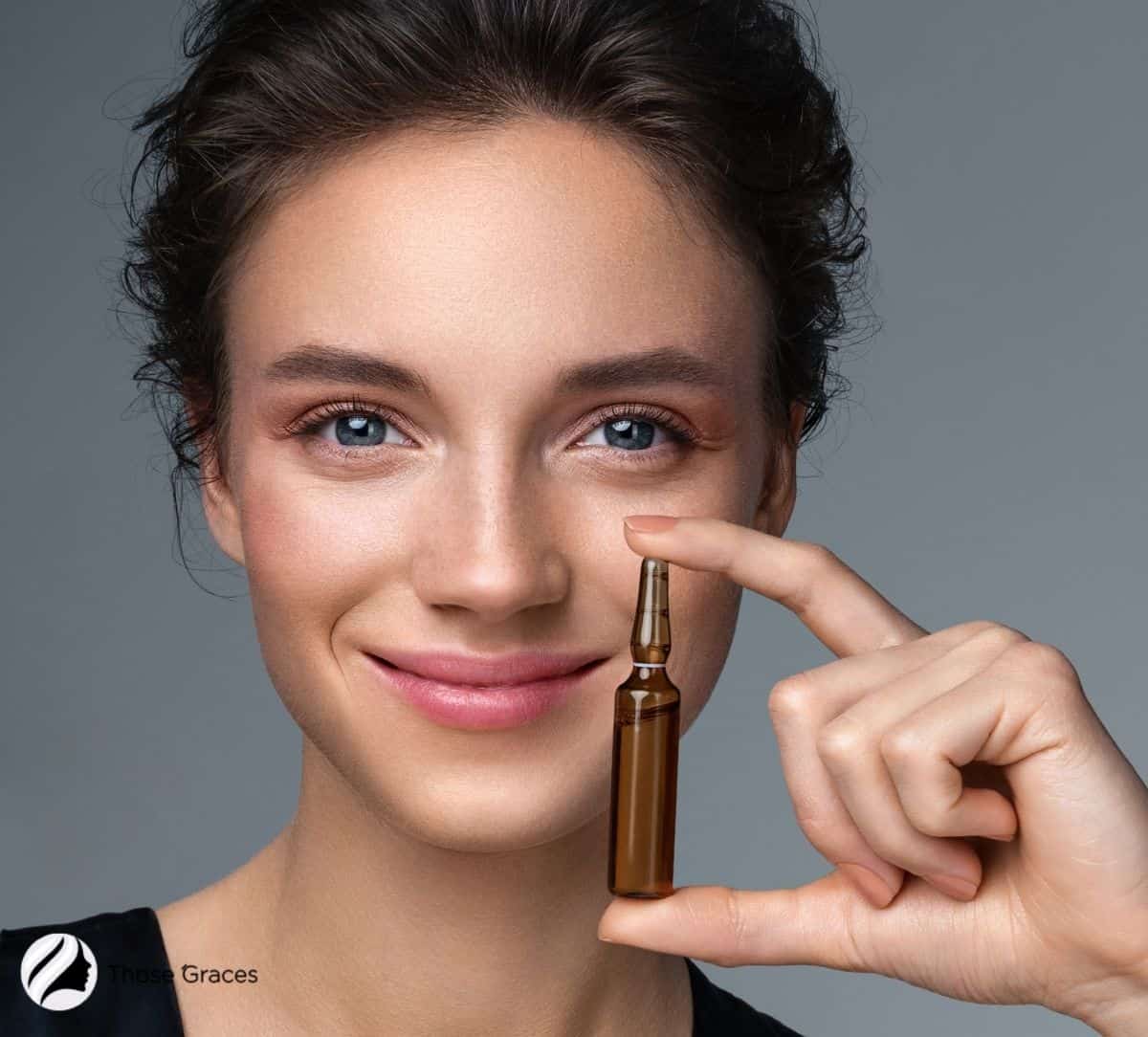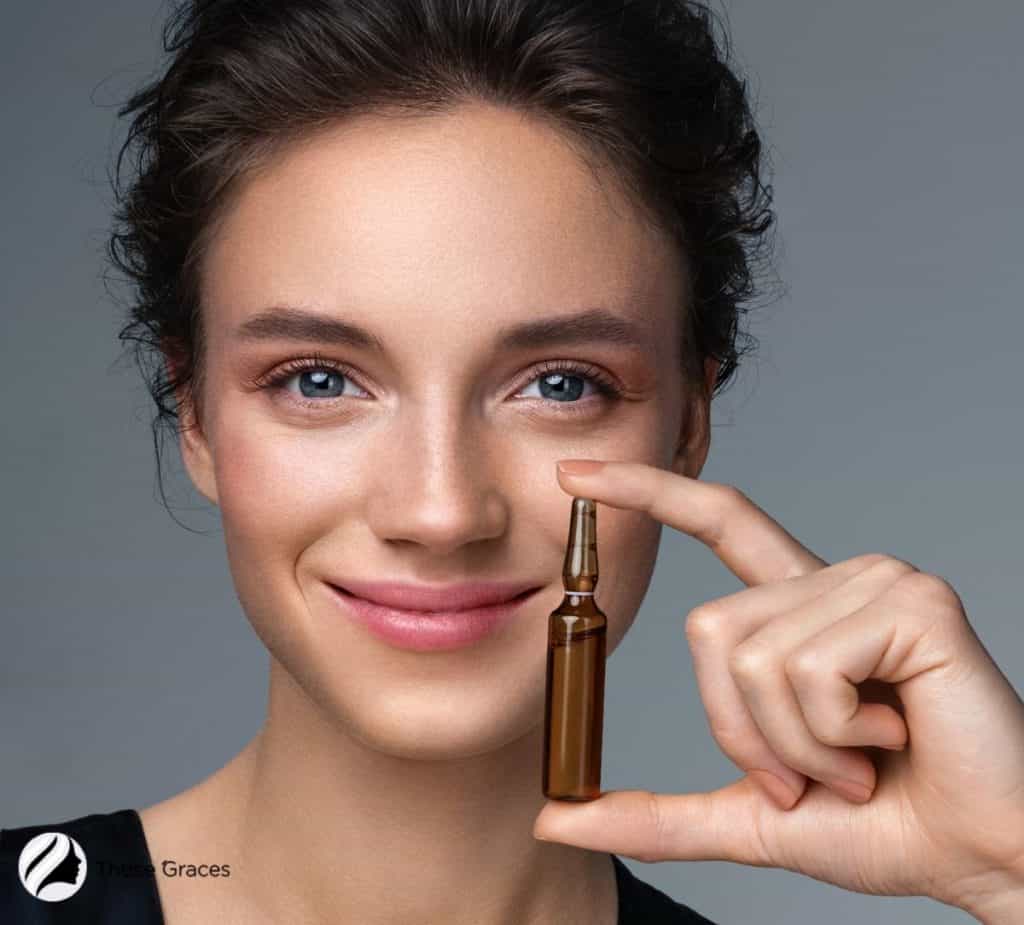 Most Korean products aren't marketed as anti-aging but include ingredients that have anti-aging properties.
Retinols are the most common. They're considered the gold standard ingredient to prevent wrinkles and anti-aging skin.
Apart from it, some other ingredients with anti-aging properties are,
Snail mucin,
Collagen,
Ginseng
Honey
Propolis
Mushroom extracts
L-ascorbic acid (vitamin C)
Vitamin E
Vitamin B12
Lactobacillus Ferments
Saccharomyces Ferment
Niacinamide
Adenosine
Green Tea
Beta-glucan
Hyaluronic acid
BHA (Salicylic acid)
AHA (glycolic acid)
Sea buckthorn oil
Peptides
Arbutin
There are a lot of natural products with anti-aging properties. You can always pick a skincare product, serum or ampoule, by looking at the key ingredients.
Expert Advice: Things to Remember before Before Buying an ampoule:
First things first, if you have any serious skin issues, you should consult a dermatologist before using ampoules.
That really goes for any skincare product. My motto- if you have a dermatologist, always loop them in on your purchases. You're paying them for a reason, after all!
Even if you don't have particularly sensitive or problematic skin, always do a patch test before slathering an ampoule all over your face, just to make 100% sure you're not allergic to it.
Many ampoules come with artificial colors, fragrances, or other harsh additives that can prove to be harmful to your skin.
So, always check the list of additives – and not just the main ingredients- before making your final selection.
Last, but far from least, always use an ampoule that perfectly suits YOUR skin type.
FAQs
What is the best Korean skincare brand?
Some of the top-ranked and best-reviewed Korean beauty brands are,
Missha
The Face Shop
COSRX
Skinfood
Holika Holika
Innisfree
Etude House
Banila Co
What is the best Korean ampoule?
The best K beauty ampoules are,
Missha Revolution time repair ampoule
Mizon snail repair Intensive ampoule
COSRX Hydrium Triple Hyaluronic Moisture Ampoule
The Plant Base Time Stop Collagen ampoule
Can I use an ampoule every day?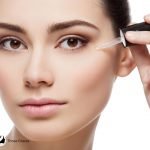 Since ampoules are more potent skincare products with active ingredients, we do not recommend these for daily use.
How to choose the best ampoule for your skin?
You can always choose the best ampoule by checking the ff:
Ingredients: Check the ingredients list to make sure you are not allergic to any of them.
Formula: Ampoules come with different formulas to target specific skin issues.
If you have dry skin, choose an ampoule that contains hyaluronic acid or propolis.
If you have dull or blemish-prone skin, go for an ampoule containing vitamin C or B12.
If you want to fight acne, you should look for Centella Asiatica.
Do anti-aging creams really work?
There are different opinions on the efficacy of anti-aging products. However, the good news is that many dermatologists and science-based studies say YES, they work. Retinol is considered to be the best for wrinkling, fine lines, and sagging skin.
However, the outcome of anti-wrinkle cream can differ according to product ingredients, formulas, as well as how long you use them.
How often should I use an ampoule?
Most brands suggest using an ampoule twice or three times a week.
Final Words
Ampoules are an awesome addition to the skincare routine. They provide a highly concentrated shot of active ingredients and you can precisely target your skin's concerns.
There are options for all skin types, concerns, and ages.
Our Recommendation
References
Hebebrand, Katy. 2021. "What Vitamin c Can Do for Your Skin." WebMD. WebMD. August 11, 2021. https://www.webmd.com/beauty/vitamin-c-do-for-skin#1.
"Sun Sensitizing (Photosensitizing) and Essential Oils." 2021. Essentialoils.co.za. 2021. https://essentialoils.co.za/sun-sensitivity.htm#:~:text=Essential%20oils%20that%20may%20cause%20sun%20sensitivity%3A%201,well%20as%20distilled%29%2010%20Orange%20More%20items…%20.
WebMD Editorial Contributors. 2020. "Health Benefits of Propolis." WebMD. WebMD. November 11, 2020. https://www.webmd.com/diet/health-benefits-propolis#1.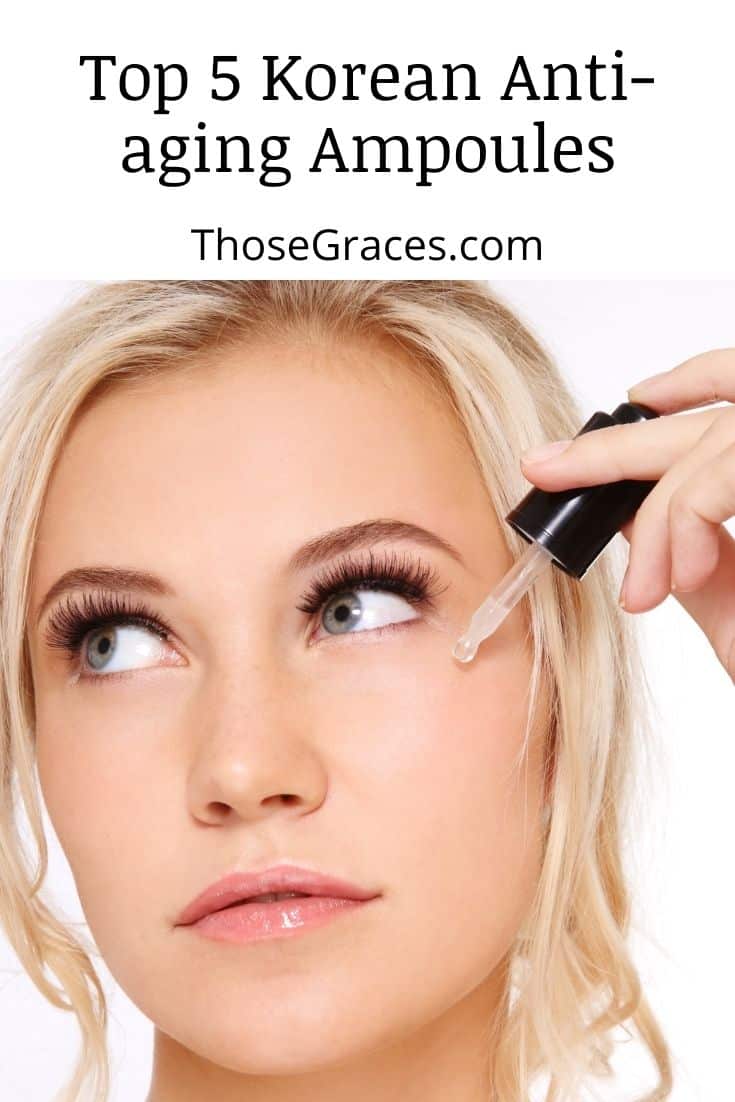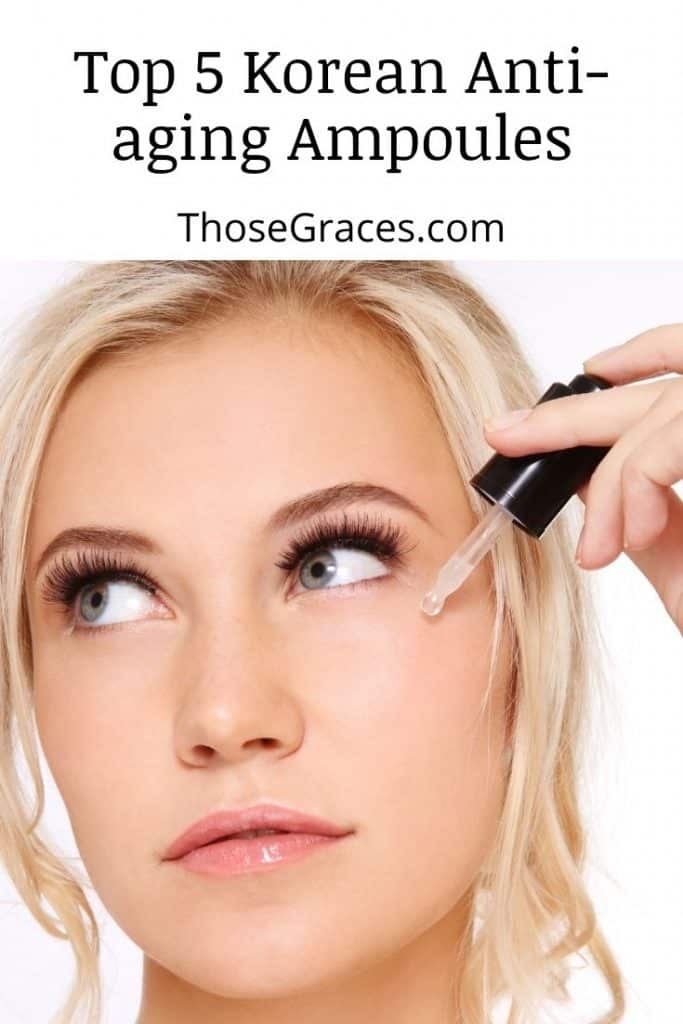 What is your favorite best Korean ampoule for anti-aging? Please share your pick with us below!