This is a sponsored conversation written by me on behalf of CurrentBody. The opinions and text are all mine.
My ZIIP Beauty Nano current review is based on reducing exorbitant esthetician prices and managing your time in this tough economy.
I was a little nervous at first when I read that it sends a current into the skin/body. However, after trying it, I have to say the current feels like a slight tingling sensation. It doesn't hurt at all!
Launched in 2015, after a decade's worth of research, the ZIIP beauty Nano Current facial devices aim to reach beneath the surface and provide priceless skin treatment at home.
Found and created by Melanie Simon, also known as the "mad scientist," these facial toning devices use electrical stimulation to rejuvenate skin and come with an application for your phone. (1)
Here's what the device does:
It uses low-level current to rejuvenate your skin.
Your skin will feel better because the nano current device works out your muscles.
This workout stimulates protein, collagen, and elastin production for revitalization.
It reduces dark circles, puffiness, improves circulation, adds firmness, and removes inflammation.
It comes with a gel and a phone app with inbuilt video instructions.
This post contains affiliate links. We earn a small commission when you purchase at no extra cost to you.
Use the coupon code: GRACESZIIP – 20% off ZIIP GX
ALSO CHECK: CurrentBody Skin Led Eye Perfector Review
ZIIP Beauty Nano Current Skincare Device Review
The device uses nano current and microcurrent technology to help with skin issues, including but not limited to fixing irritation and inflammation, lifting and sculpting the skin, and generally speeding up the skin's rejuvenating process.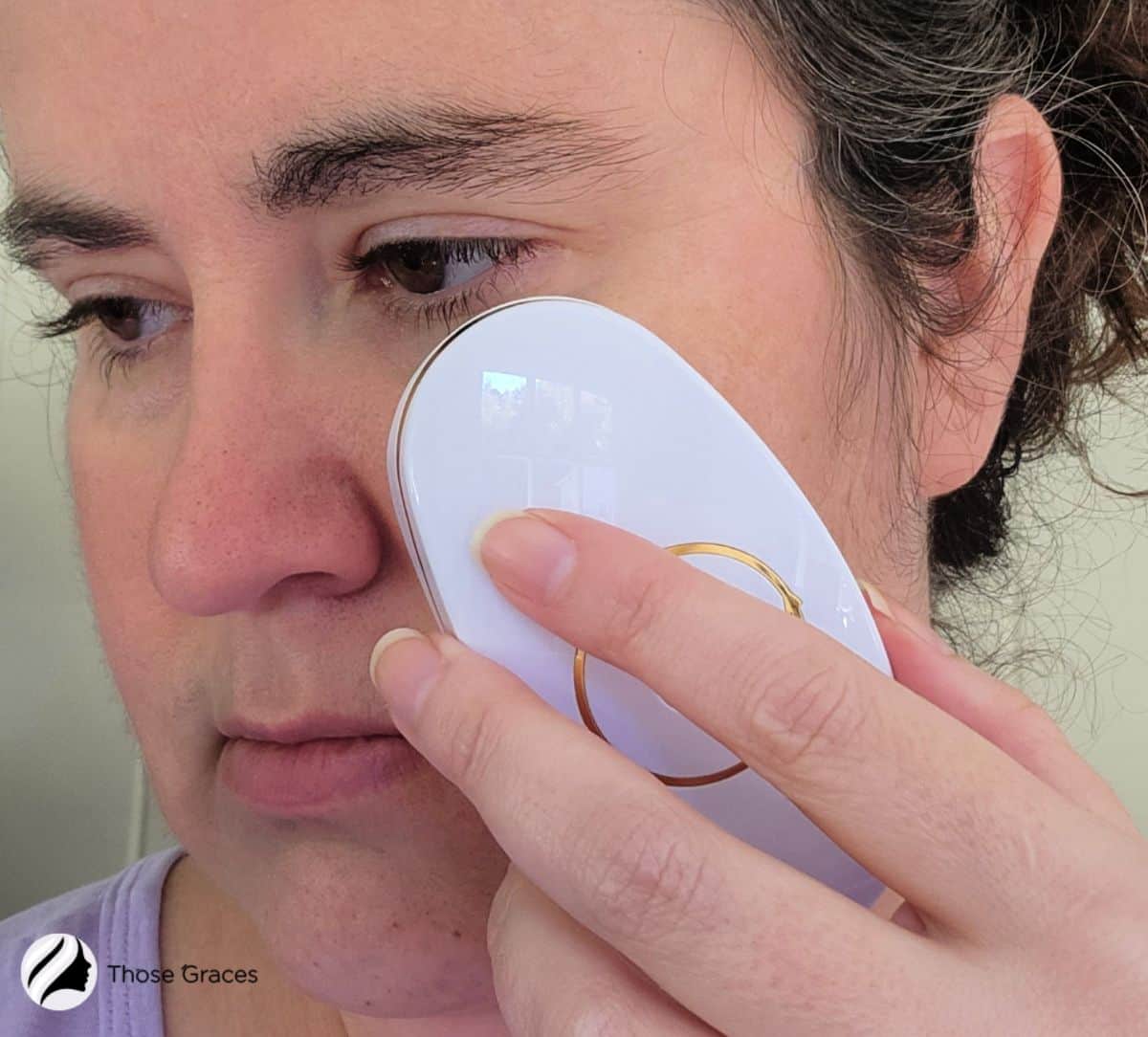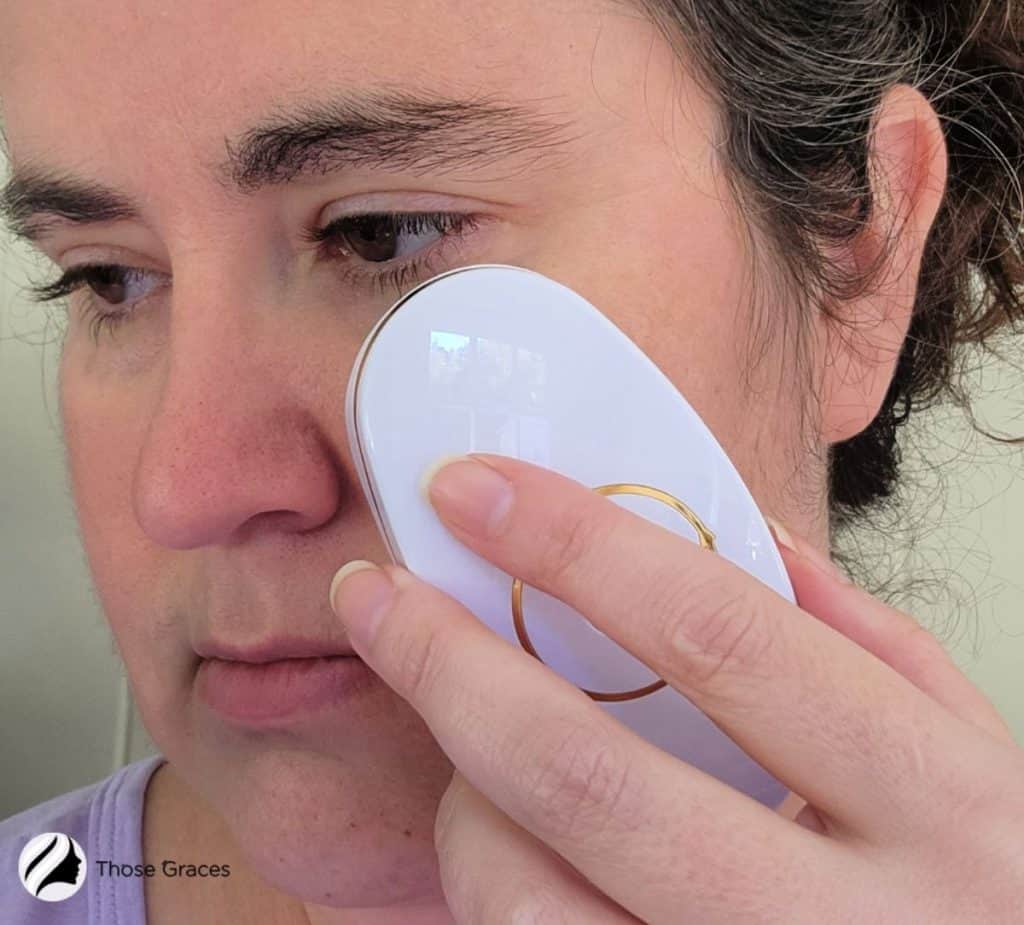 Although the device is meant to help with results, in the long run, users report seeing changes within days, let alone weeks!
Like the treatments incorporated into the device promise, many felt their skin take on a luminous appearance within a few days of use, in addition to a brighter, more sculpted appearance.
The device is supposed to shrink your pores and reduce puffiness, acne, and pigmentation. It is an anti-aging device that deals with wrinkles, fine lines, and even dark circles.
CHECK: NuFACE vs ZIIP: Which Device is the Best?
What is ZIIP Beauty Nano Current Skincare Device
The ZIIP is a sleek, handheld device that almost resembles a mouse. It comes with a golden gel bottle, a charger, cleaning material, a user guide, some instructive illustrations, and a travel bag.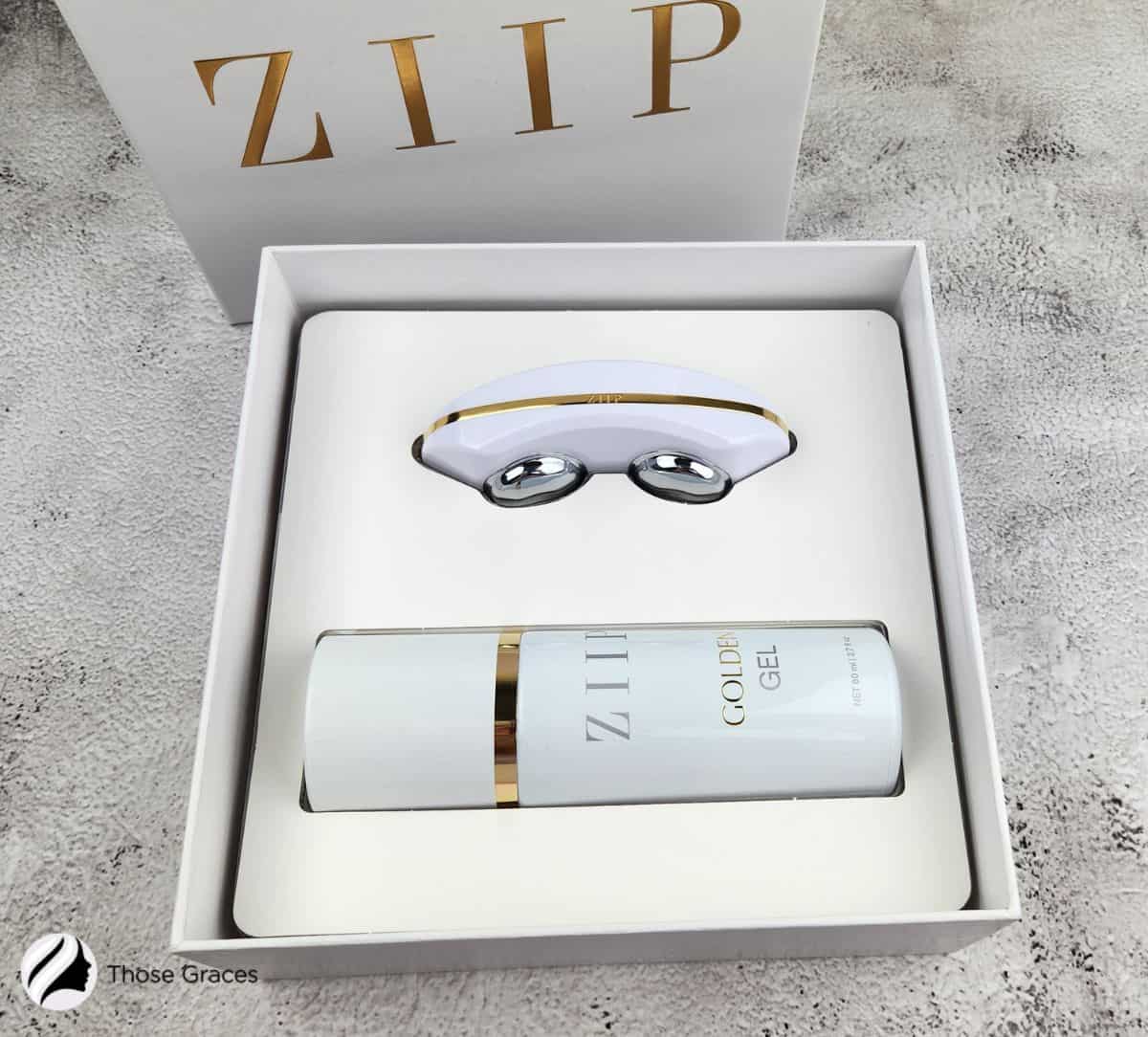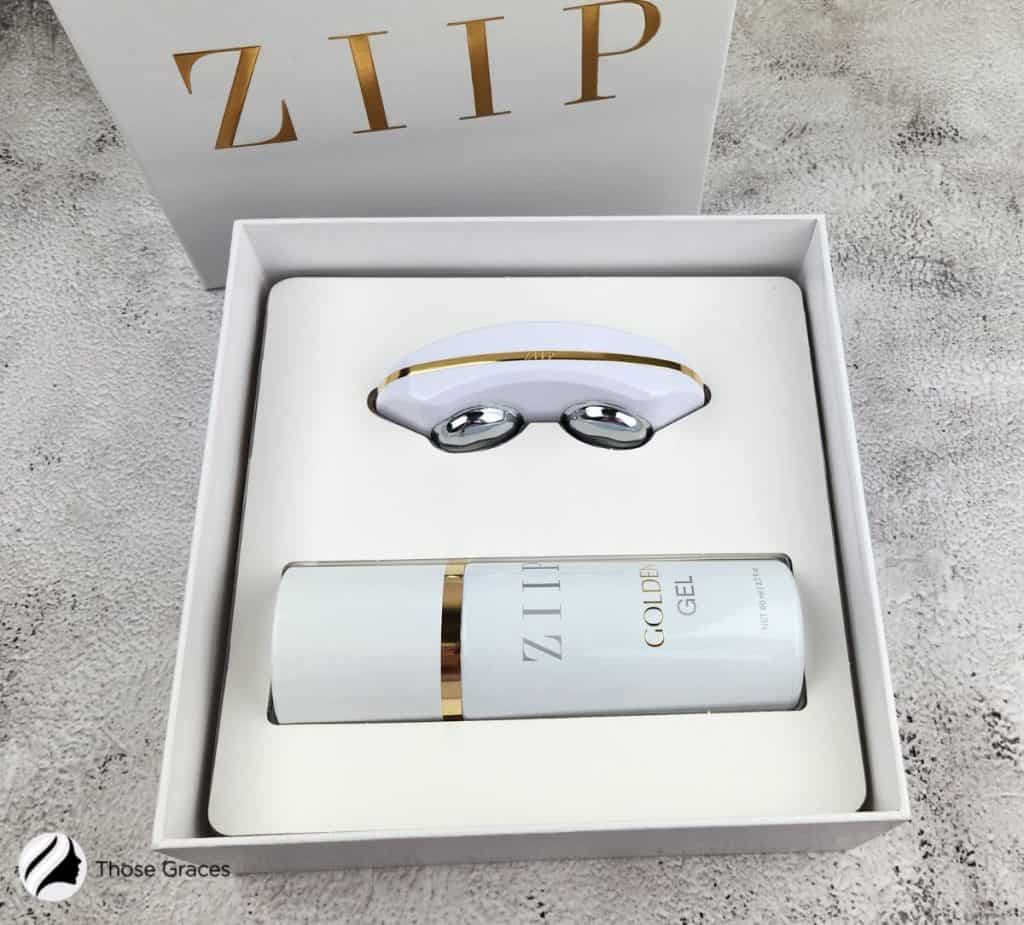 The illustrations are for the energizer routine.
You can pick between the ZIIP OX and the ZIIP GX. They come with gold, crystal, and silver conductive gel options.
The beauty device is accompanied by a mobile phone application, which syncs with the device. It has 10 treatments aimed at different beauty concerns, depending on the intensity variations.
The app contains follow-along tutorials, reducing the pressure of memorizing usage techniques.
As mentioned above, the company swears by the rejuvenating powers of this beauty tool. But what does this mean?
Excited to try something fresh for your NuFace device? Check out our article 'What Can You Use Instead of NuFace Gel' for some game-changing options!
Microcurrent and Nanocurrent
Microcurrent is a relatively weak electric flow of around 10-500 microamps. The body runs on electricity at the microamp level of intensity.
It increases the size and volume of your muscles; the loss of facial muscle is what contributes to aging. This type of current is meant to help you regain plumpness and tighten older loose skin.
Unfortunately, there isn't enough information through longitudinal human trials that would confirm the usefulness of this type of treatment. However, from what I know, it's a little like working out your facial muscles.
The strain on your facial muscles signals metabolic activity and damage, leading to higher protein production and, thus, an increase in facial muscles. This is similar to what happens in your body after weight training.
And this isn't just guesswork on my end.
In a highly controlled trial where aged female participants were administered neuromuscular electrical stimulation (NMES) 20 minutes each day for 5 days over the course of 12 weeks, experts discovered increased firmness, lifted face, and tone. (2)
This is because of increased muscular mass in the face!
They are also thought to increase your body's ATP or adenosine triphosphate production. ATP is some of the primary chemical energy sources in the body, used for protein production, ion movement, and muscle contractions.
The mitochondria synthesize the ATP, and production decreases as we get older. According to a study conducted on rats, small doses of electricity can increase ATP production. (3)
This is how microcurrents can increase protein production and contribute to the youthfulness of your skin. More ATP also leads to an increase in the production of collagen and elastin.
There isn't much difference between micro and nano current, except that nano current uses a lower, yet more influential frequency.
If you'd like to delve deeper into the science, here's a great video on the science of electric skin therapy and if it can or can't help.
How the ZIIP Beauty Nano Current Skincare Device Works
The device contains two electrodes that supply electricity to the skin. I've already mentioned the science behind the device, but here is how you use it.
The application is connected to your device and has tutorial videos that guide you through the procedure. It runs on chargeable batteries that can last up to 3-4 hours.
Once you've hydrated your face using the conductive gel, you can begin using the device on your face. The gel acts as a hydrant, and lubricant and, according to ZIIP, can be left on like a treatment mask.
You can pick between the different treatments from the program. These include full facials and targeted treatments. Which is great for a varied skincare routine.
Pros and Cons of ZIIP Beauty Nano Current Skincare Device
Here are some pros and cons of buying the device.
| | |
| --- | --- |
| Pros | Cons |
| The device saves costly salon treatment trips with in-home treatment. | The device costs around $500. |
| Does not involve any pain or inflamed skin. | Not a quick solution. Takes time to work; at least a couple of weeks |
| The gels will last you a while. | The gels are extremely expensive. |
| Simple to use, with tutorial videos. | No refund guarantees. |
How to Prepare Skin Before Using ZIIP Beauty Nano Current Skincare Device
There isn't much to do here, and it is pretty user-friendly. All you have to do is apply the conductive gel.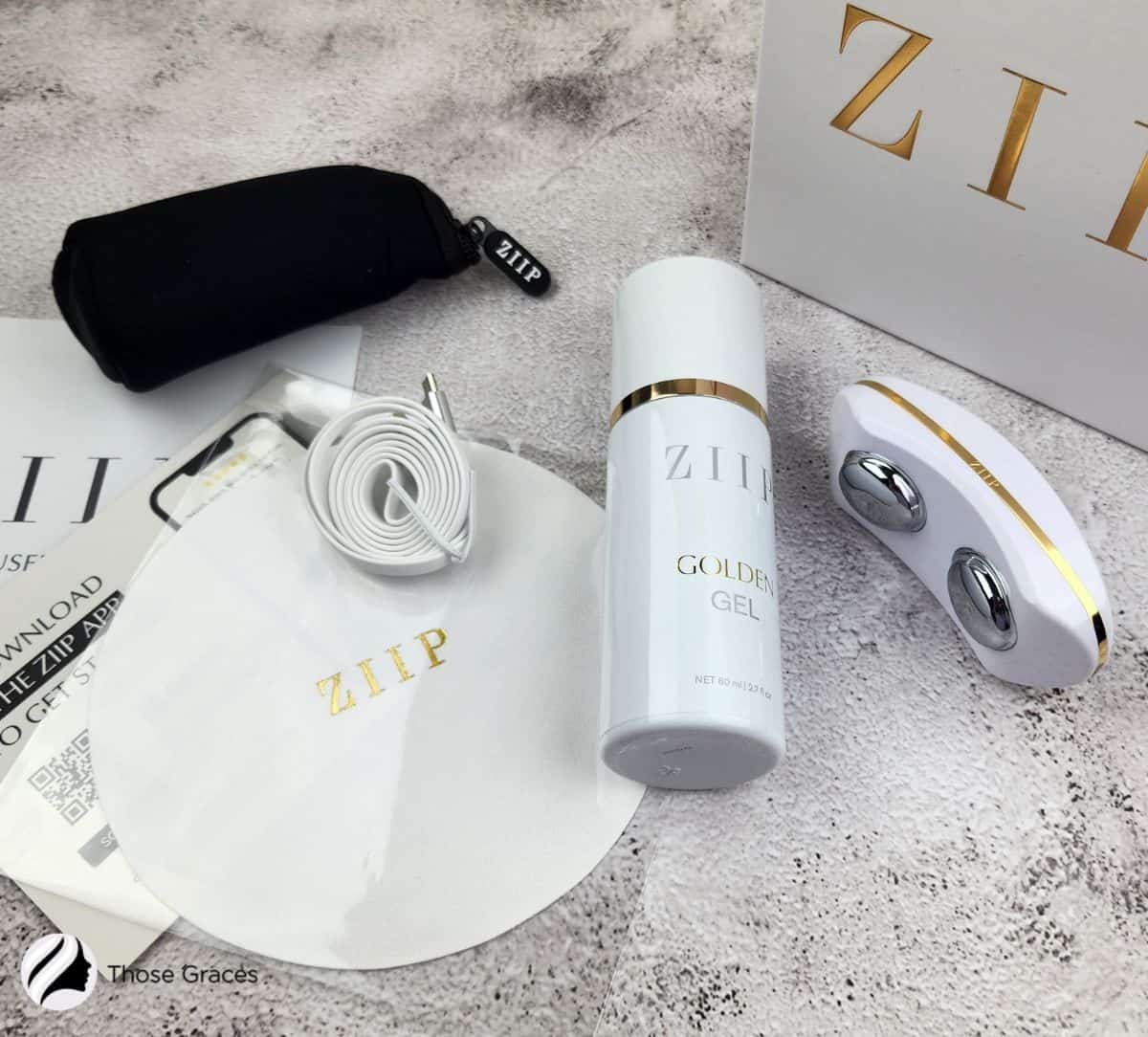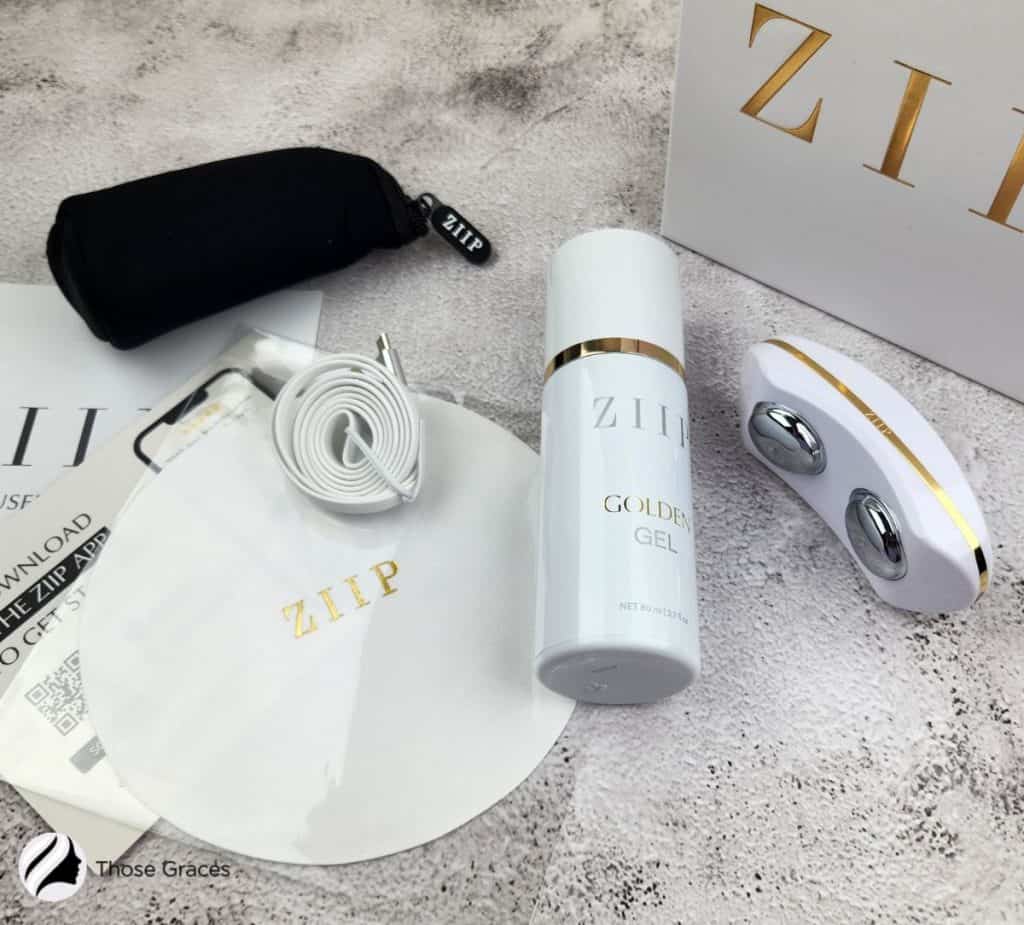 Before this, cleanse and dry your face. Personally, I use hydrating, gentle cleansers that maintain my skin's natural barriers.
The golden gel that I came with it has a slight scent to it. Being a scent-sensitive household, this is something I always worry about when trying new products. The scent reminds me of the smell of mild sunscreen. Not too harsh.
Other than that, pick the best treatment option for yourself. You can either go with full facial options like Energize and the founder's favorite.
Or you can target a specific area or function by picking contour, brow lift, jowls, or forehead.
It goes on the skin almost like an aloe vera gel, not sticky at all. It makes the skin smooth and moist for the Ziip to conduct the current on the skin.
What to Expect While Using a ZIIP Nano Current Skincare Device
Some users reported feeling the electric current on their upper lip. Others reported feeling a zapping sensation when they ran the device over active pimples or cystic acne.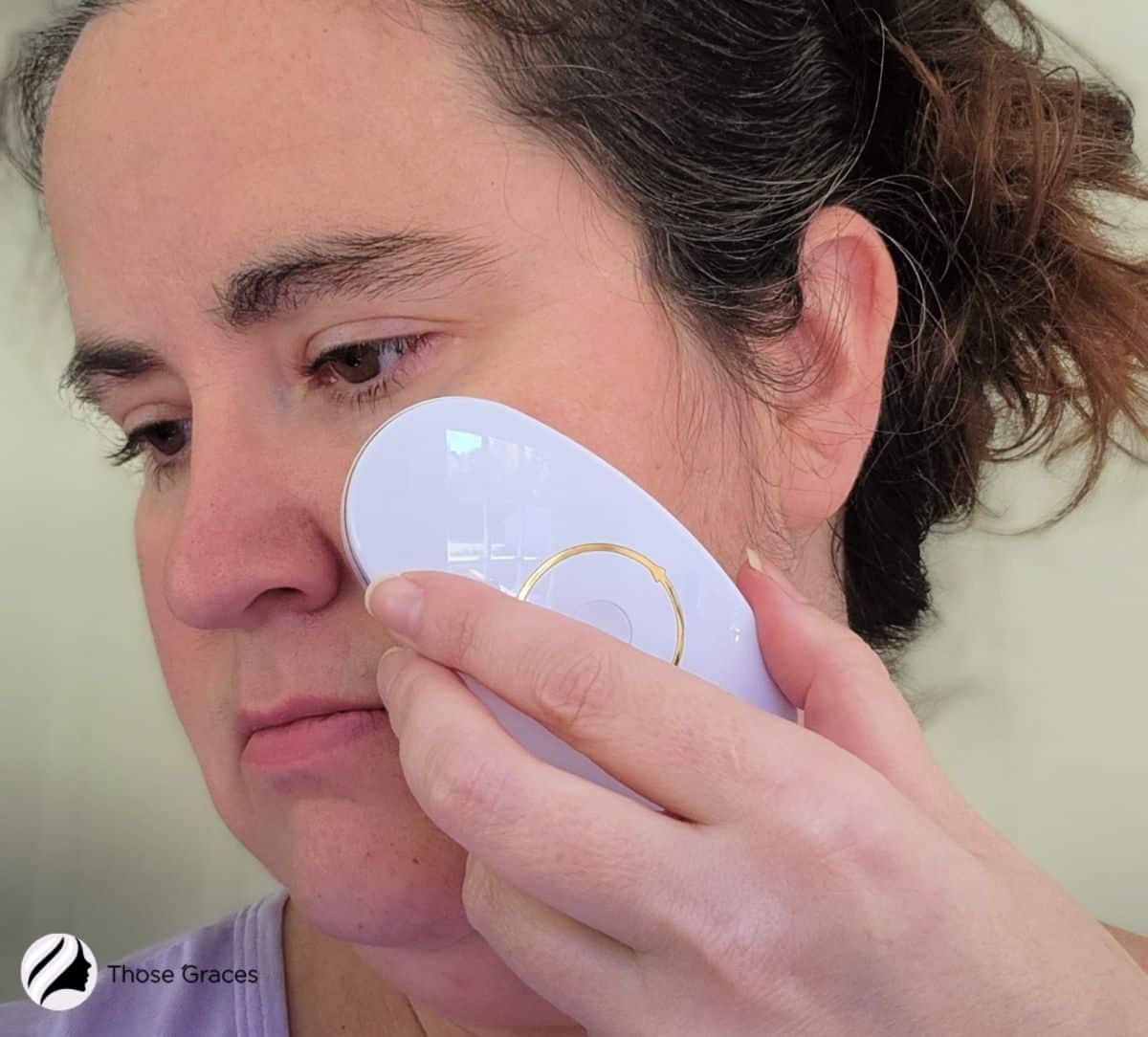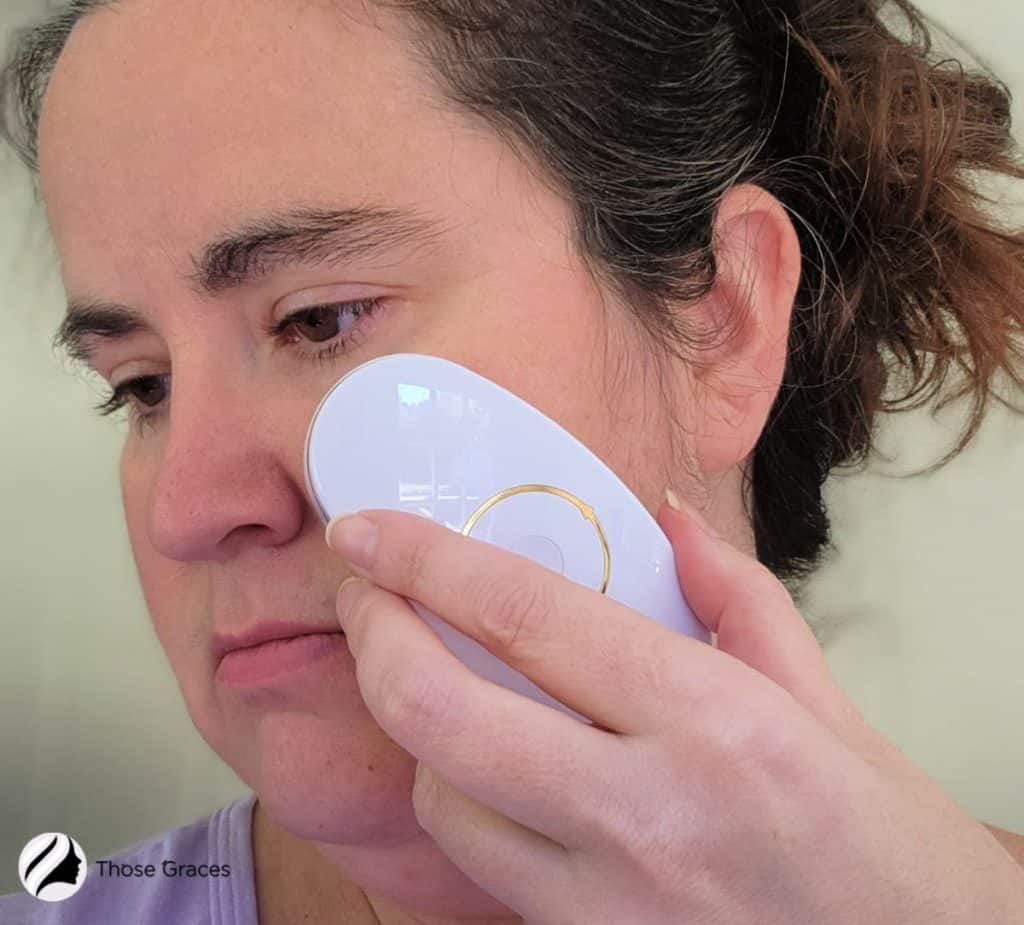 This sensation is caused by the differences in electrical charge within the electrodes and the skin. The device employs negative currents to get rid of impurities.
Many users felt refreshed after their treatments. Although the users felt an immediate difference, it is best to limit your expectations.
I have to say, it feels pretty good and was pain-free when I used it. Even if it did not have any beauty benefits to it, I think I would still use it just for the massage part of it.
When using the Ziip, there is a dim white light, but it is pretty unnoticeable.
Aftercare
Slowly move into performing the routines, especially if you have sensitive skin. Remember, it is always best to gradually introduce a new product or device into your skin care regimen.
It takes time and patience to get results. Remember to be consistent with your treatments.
Moreover, don't completely rely on the device. It is necessary to maintain personal hygiene, a good diet, and exercise to achieve the results you're looking for.
Lastly, I would recommend always using sunscreen; sun exposure will nullify any skincare treatments you're trying out.
At-Home vs. In-Office Nanocurrency Treatments
The ZIIP beauty nano current device is meant to be a portable, at-home solution for those who don't have the time and, often, the funds to repeatedly make esthetician or dermatologist appointments.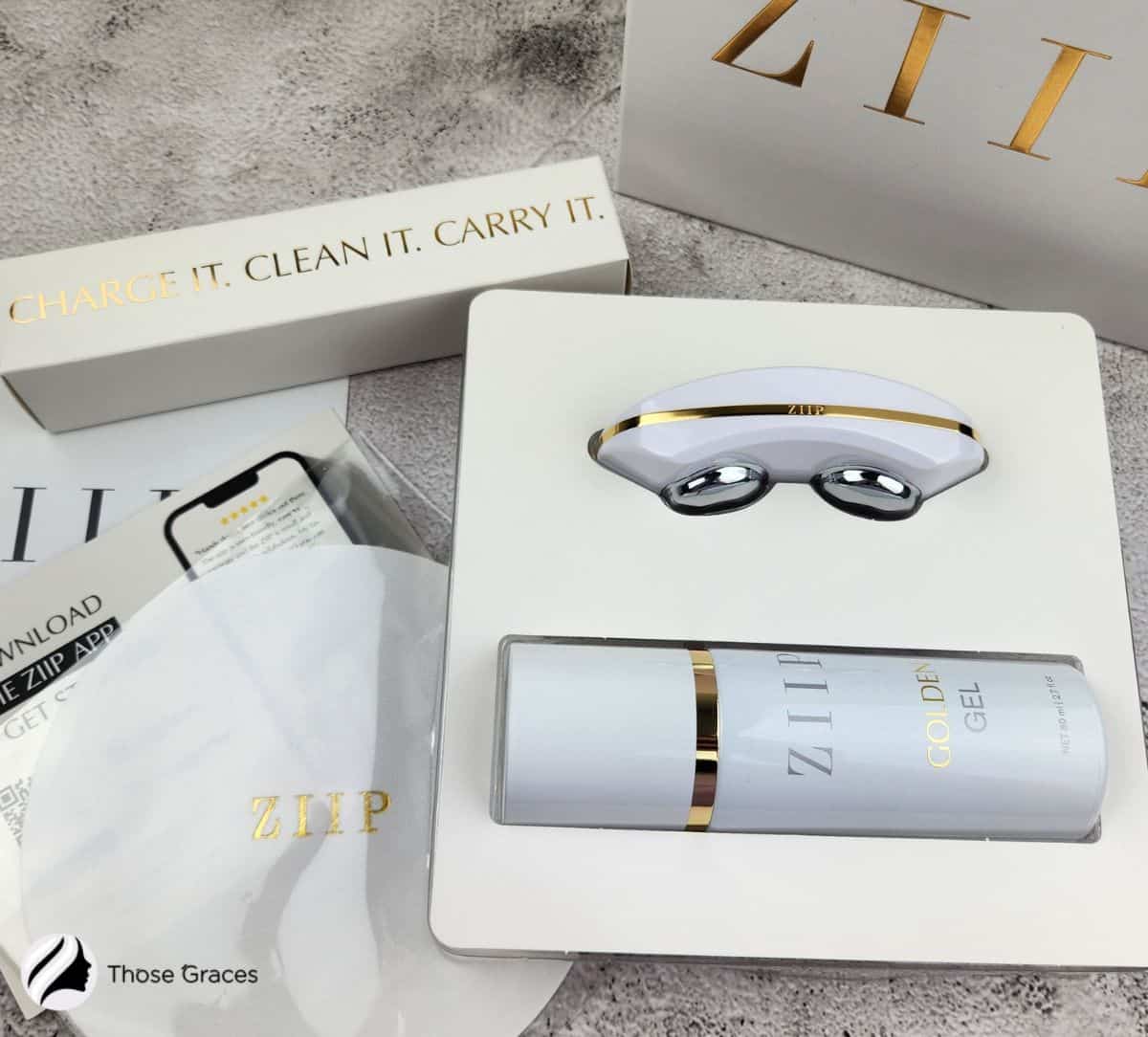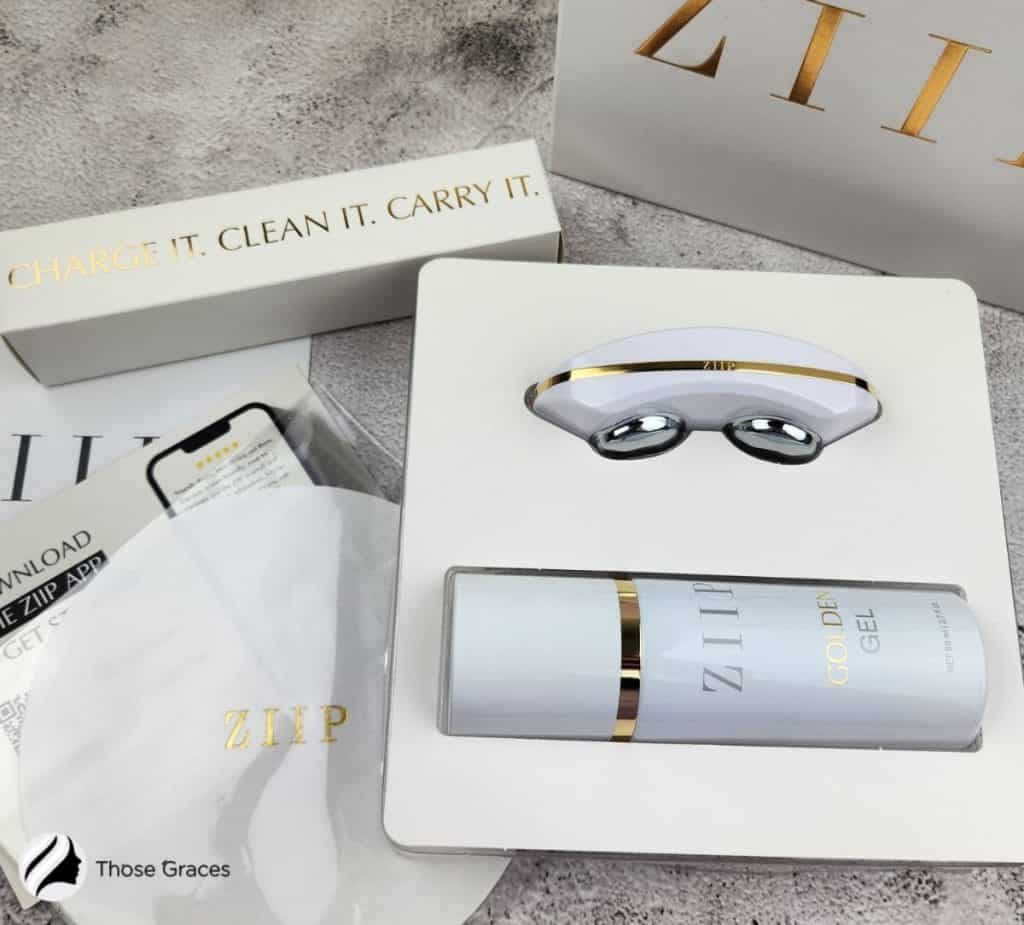 Simon created this product so people all over the world could benefit from it without having to set up appointments with her. The at-home treatment can duplicate the effects of an in salon treatment within a few weeks.
Of course, in-salon treatments would also include a one-on-one session with the founder and extra perks, but most people are likely to choose treatment at home; convenience comes first when you've already paid a few hundred dollars.
FAQs
1. Does Jennifer Aniston use ZIIP?
The founder of ZIIP beauty, Melanie Simons, is known to be Jennifer Aniston's facialist, and the 53-year-old fresh-faced actress is known to swear by this skin regimen. ZIIP is one of the products she regularly uses.
2. Is the ZIIP or Nuface better?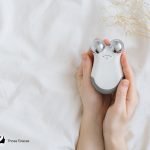 ZIIP is an all-in-one device that can help you combat multiple skin issues. Nuface is a little less costly but requires add-on devices. ZIIP comes out as the better contender.
3. Does ZIIP help with sagging skin?
Yes. ZIIP boosts collagen and elastin production. The lymph and lift, energize, and the instant gratification features help, according to the founder.
4. Are ZIIP results permanent?
You will see better results with more consistency. The results will last longer with frequent use.
Conclusion
The ZIIP nano device offers a tempting solution to all your skincare problems right in your home. As far as beauty products go, it is a largely used, reviewed, and appreciated product.
I hope this ZIIP nano current device review helps you out. If you're a ZIIP user, let me know your experience in the comments below!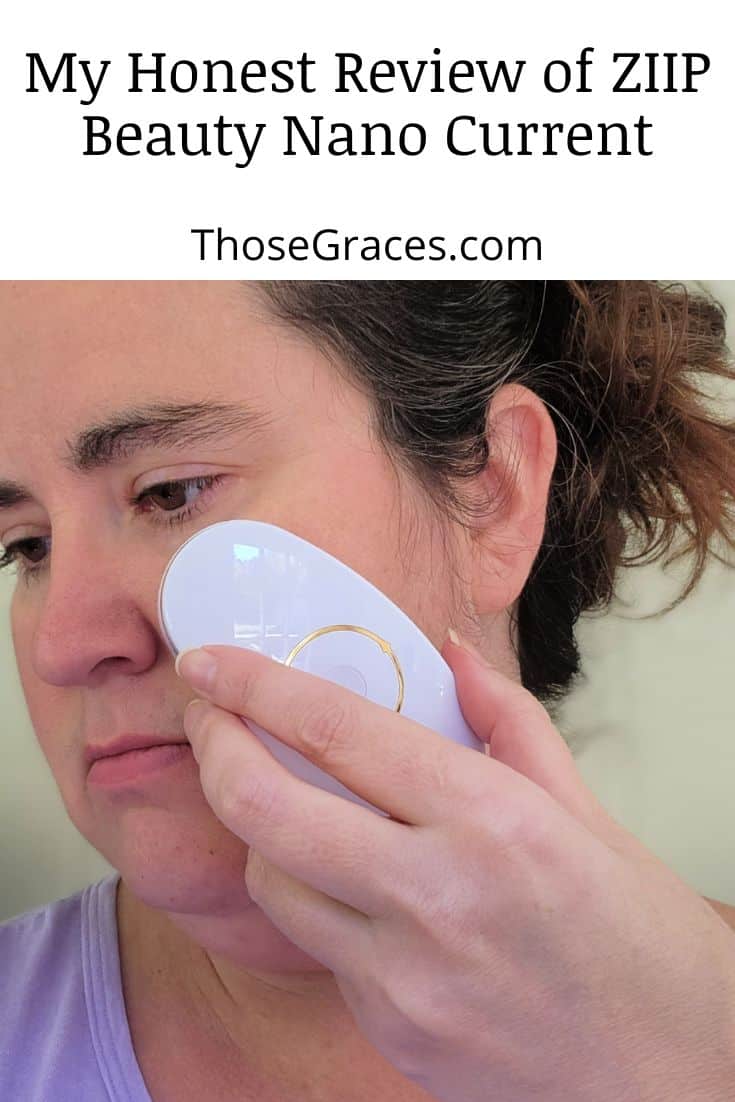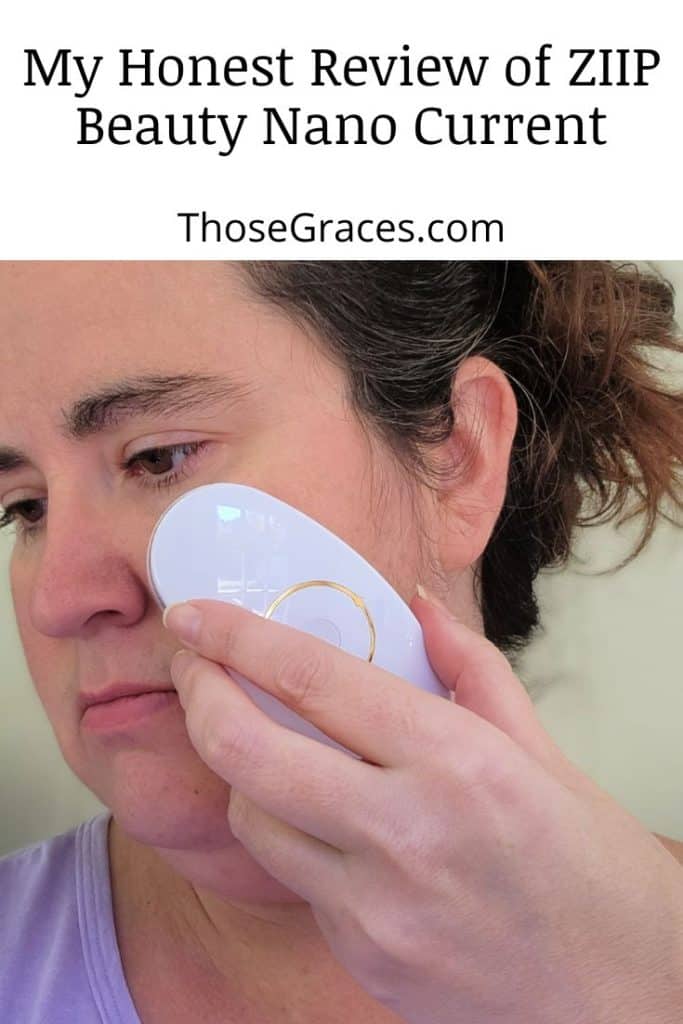 References:
1. Our Story [Internet]. ZIIP. [cited 2022 Oct 24]. Available from: https://ziipbeauty.com/pages/our-story
2. Kavanagh S, Newell J, Hennessy M, Sadick N. Use of a neuromuscular electrical stimulation device for facial muscle toning: a randomized, controlled trial. Journal of Cosmetic Dermatology. 2012;11:261–6.
3. Cheng N, Van Hoof H, Bockx E, Hoogmartens MJ, Mulier JC, De Dijcker FJ, et al. The Effects of Electric Currents on ATP Generation, Protein Synthesis, and Membrane Transport in Rat Skin. Clinical Orthopaedics and Related Research® [Internet]. 1982 [cited 2022 Oct 24];171:264–72. Available from: https://journals.lww.com/clinorthop/Citation/1982/11000/The_Effects_of_Electric_Currents_on_ATP.45.aspx