These days' skincare fridges are trending like crazy on TikTok.
Although I spend a lot of time on TikTok, I never knew whether the trending items I see are even worth it or not, especially considering the price point.
My aunt gave me a gift card for my birthday. I had no idea what I could use it for.
Then it clicked to me that I'd seen several individuals in the last few months flaunting their skincare fridges. I mean have you ever seen how everyone has been raving about THIS skincare fridge!
So, as soon as I thought of it, I went to the Ulta app and purchased it. So, here are my views.
Check: Vitabrid C12 Face Brightening Powder Honest Review
What exactly is a skincare fridge?
A skincare fridge is exactly what it sounds like: a mini-fridge where you can store your skincare items including face masks, sheet masks, jade rollers, serums, and creams.
It is smaller than a typical mini-fridge and can be placed anywhere you love to do your skincare ritual. It could be your dressing table or your bathroom slab.
Keeping your skin essentials at a bit temperature than room temperature helps them to aid in the treatment of inflammation, puffiness, and tired-looking skin.
How are TikTok Influencers Using Skincare Fridges?
My skincare fridge is all white with rose gold accents. The inside features a shelf unit, and the entrance has a little pocket for additional storage.
All I had to do was plug it in and turn it on, and it was up and running. It is large enough to hold all of my serums, rollers, and creams.
The only complaint I have about mine is that the little pocket on the entrance is a little too small, causing my sheet masks and roller to fall over.
Instead, I placed them on the top shelf and placed a single-use clay mask sheet in the pocket.
If you need some ideas on how to use yours- or even need a good recommendation for one-check out these fun TikTok skincare fridge ideas!
1. Now, this is some next-level mask organization!
2. So many possibilities…
3. This cow fridge isn't a want, it's a need!
4. A HOT Skincare Fridge? Heck Yeah!
5. When one just isn't enough to hold all of your skincare essentials…
6. A place for everything…
7. Dress it up with LED Lights. Genius!
Is the hype justified?
In my opinion, YES! It's been really helpful for my serums and eye cream. As someone whose skin is prone to turning red or irritated every now and then, it has greatly reduced redness on my face.
Cold serums feel better and more refreshing on my skin! The skincare fridge is ideal for those who are passionate about skincare and skincare products.
If you don't utilize your skincare products to their maximum potential you might feel it was a waste of money! Consistency is the key to great-looking skin!
For those who are interested, skincare refrigerators are available at Walmart, Ulta, and Amazon. Have fun shopping!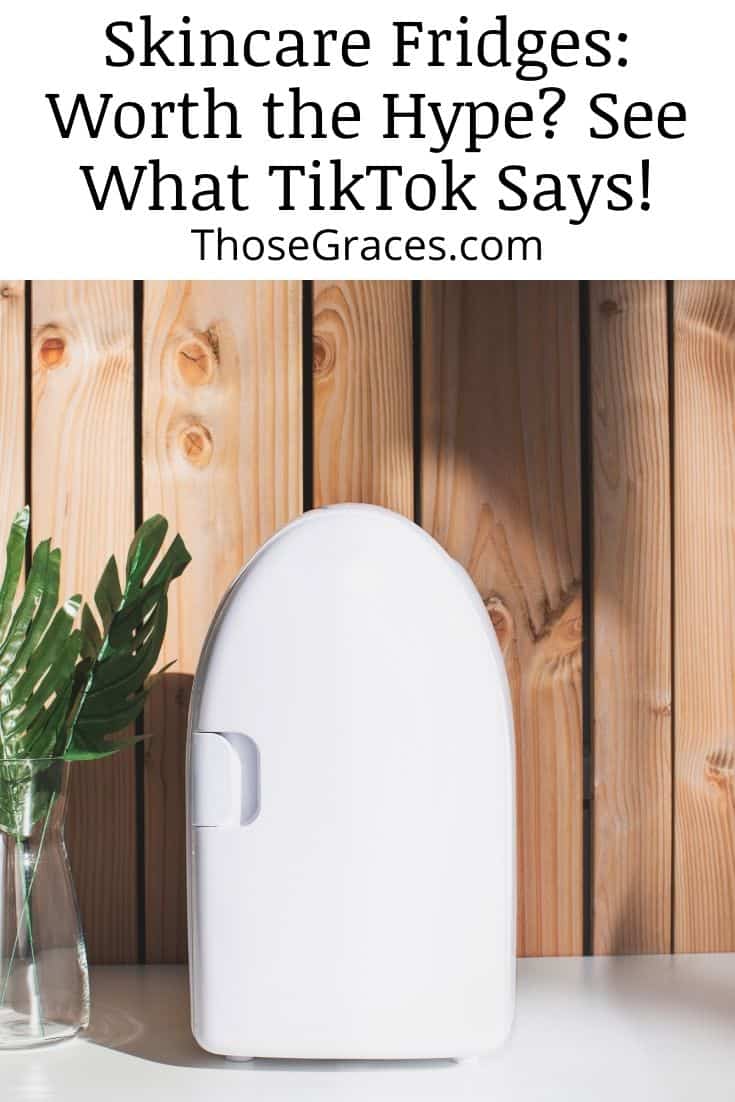 What do you think? Are skincare fridges worth the hype? Do you have one? Share your thoughts below!