Do you want to learn how to restore natural curl patterns to heat-damaged hair?
Physical and chemical causes [1], including heat exposure, bleaching, hair dyeing, and perming, usually cause hair damage.
Thankfully, there are ways to get your natural hair and gorgeous curls back. Keep reading to know the top 6 most effective tips to reduce heat damage and restore natural hair curls!
Key Takeaways:
Heat styling can permanently damage human hair.
To reverse heat damage, indulge in deep conditioning treatments, add vital ingredients to your hair care routine and avoid hot tools and chemical treatments.
When all else fails, chopping off heat-damaged curls might give your hair the fresh start it needs to heal.
CHECK: Navy Dry Shampoo Reviews
How to Restore A Natural Curl Pattern To Heat Damaged Hair (6 Tips)
According to celebrity hairstylist Frédéric Fekkai in an article [3],
To keep your curls intact overnight, try using a silk pillowcase, sleeping with a nightcap, or braiding your hair. Applying some leave-in conditioner before you go to bed can also prevent tangling.
"Repetitive use of hot tools can damage and break the hair severely—especially chemically treated hair—and can also eliminate the hair sheen on all types of hair."
This is bad news. Fortunately, there are things you can do to prevent it from getting worse. Here are some tips to r heat reduce heat damage so you can get your bouncy curls back.
1. Give Your Hair a Break From the Heat
The best way to get those healthy curls back is to put the hot tools down and style your hair without heat as much as possible.
Heat-damaged, dry hair needs plenty of moisture which hot tools keep stripping off. Try styling your hair with overnight heatless methods like the one below instead of hot hair styling tools.
If you must use heat, use hair styling tools only at the lowest settings. This means keeping your hair straightener at one and blow-drying your hair with the hair dryer at the lowest speed.
You should also avoid using them on damp hair because that will only increase the risk of damaging your locks. Better yet, why not just let everyone see your natural hair?
You can also try additional measures I'll be discussing further!
If you're wondering about the effects of heat styling on your hair, check out our articles on 'does curling iron damage hair', 'why is my under hair so damaged', and 'why does damaged hair take longer to dry'. They offer helpful tips and insights on how to keep your locks healthy and look their best.
2. Use Heat Protectants
Heat protectants are a must-have in your hair routine if you regularly style your hair using heat. These are formulated to coat your hair strands and shut out humidity, making them less likely to break when exposed to heat.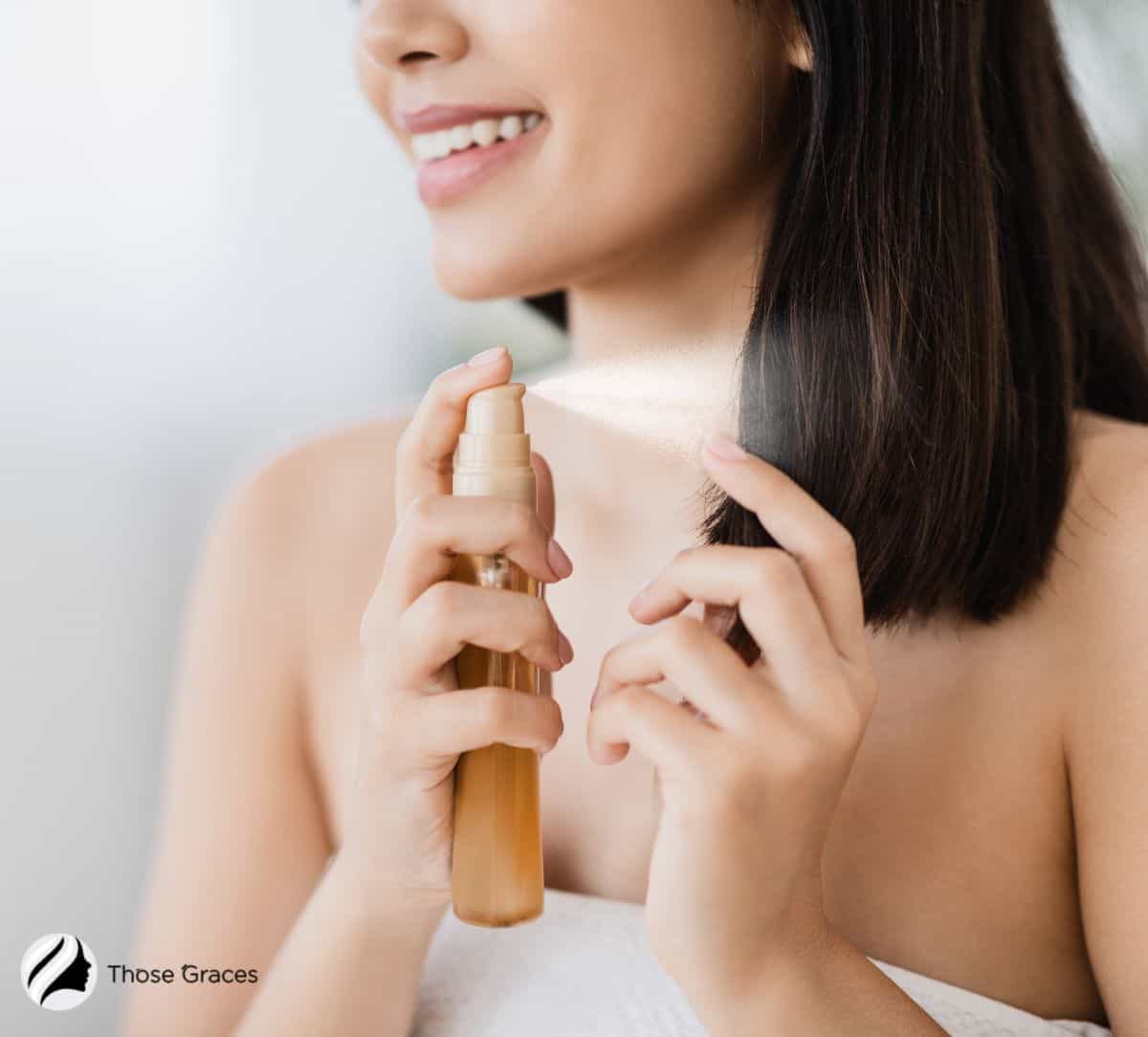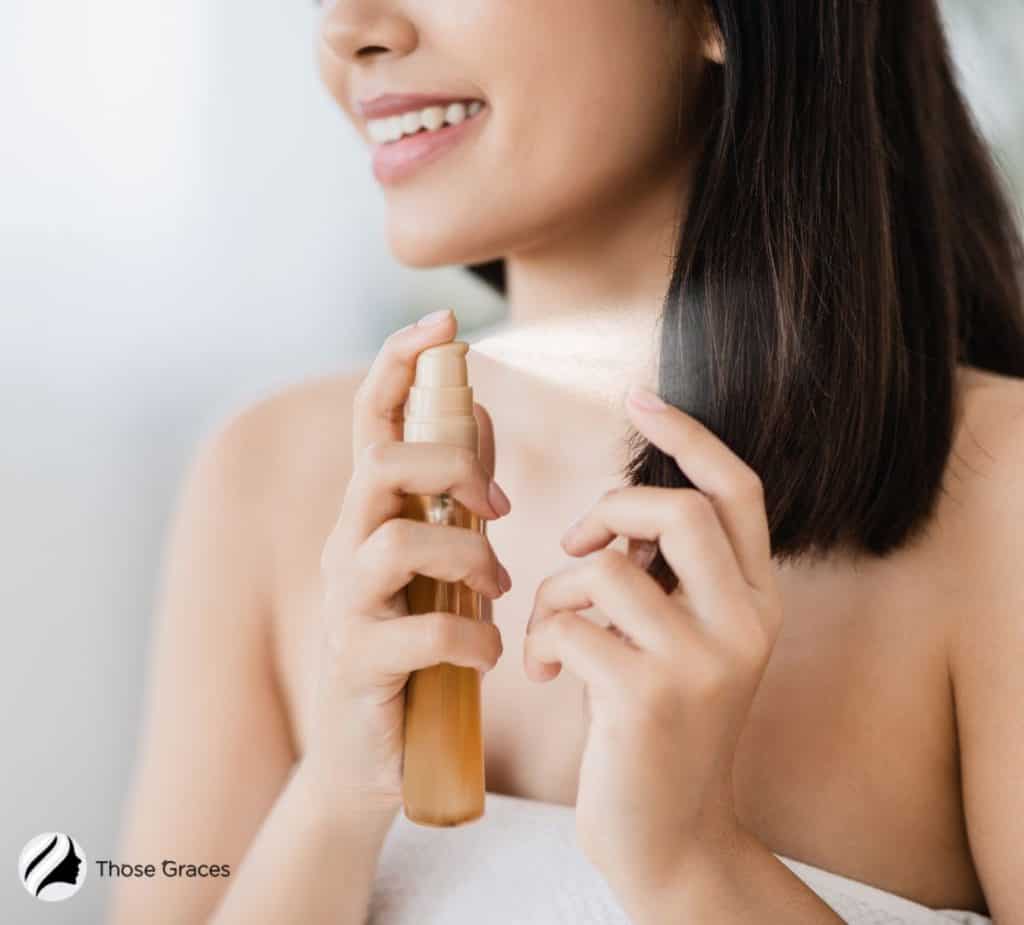 Antonio Sussino of Pierre Michel Salon[4] says, "You should always apply a heat-protecting spray to your hair whenever using a curling iron or flat iron."
These come in various forms, such as sprays, gels, creams, and oils. Spray-on products work well for those who travel a lot. They're easy to apply and won't weigh your hair down.
Gel and cream formulas are more suitable for daily use. Oils are also great for locking in moisture and giving your hair some shine, but keep in mind that oils have lower smoke points than other products.
3. Indulge in Deep Conditioning Treatments
Deep conditioning treatments are essential if you suffer from damaged hair. They contain unique ingredients designed to provide moisture for your hair while replenishing its lost nutrients.
Curly hair requires extra moisture to retain its pattern. So, you want to use a deep conditioning hair mask once or twice weekly to get your vibrant curls back.
Deep conditioners also promote healthy growth and prevent breakage in the long run!
4. Go for Restorative Ingredients
Switching brands is not enough for your hair to heal from the damage it's been put through. Instead, you must look for specific ingredients in styling products to repair your hair.
When shopping for hair products, go for those rich in moisturizing humectants, emulsifying agents, glycerin, ceramides, and polymers.
Also, consider switching to a heavy-duty keratin conditioner to add plenty of moisture and elasticity to your hair. Better yet, go for a leave-in conditioner that works round the clock to lock in moisture and strengthen your hair.
5. Avoid Strong Chemical Treatments
Excessive heat is not the only reason for permanent damage. Chemical treatments such as bleaching and coloring can result in limp curls, frizzy hair, and even complete loss of curls.
If you're serious about repairing hair damage, you need to give your hair a clean slate. Be content with natural hair color and hair type while your hair is still in its healing process.
At the very least, you'll save money when you avoid chemical treatments until your hair has fully recovered. But if you still want to give it some TLC, opt for nourishing treatments such as keratin or deep conditioning masks.
6. Let Go of The Damage
When all else fails, chopping off the severely damaged part of your hair may be your best bet. It's better to lose a few inches of hair than to let it continue to grow weak and brittle.
Yes, a new hairstyle will take some time to get used to, and you may even find yourself grieving over the loss of your old locks. But it will cost less to maintain in the long run.
Your hair may even have a better chance of growing back stronger and healthier once it's free of all the damage!
FAQs
How do I get my natural curls back after years of straightening?
Apply all the tips above consistently and as long as you can. Your damaged curls should serve as a reminder to lay off the hot tools and use heatless methods to style your hair from now on.
2. How long does it take for curls to come back after heat damage?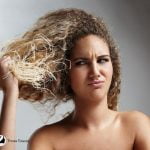 It might take six months to three years for your curls to fully recover, depending on the severity of the damage. Hair growth varies; you may notice looser curls after months, but curl definition may improve over time.
3. Can heat-damaged curly hair be fixed?
Severely heat-damaged curly hair cannot be fixed. However, partial damages can be managed with the tips mentioned above.
4. How to know if your hair is damaged?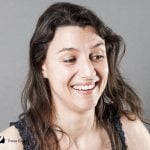 Common signs of hair damage include dry, rough, dull, and easily-tangled hair. Excessive heat, chemicals, and poor maintenance usually cause hair damage.
5. What is the best way to sleep with curly hair?
To keep your curls intact overnight, try using a silk pillowcase, sleeping with a nightcap, or braiding your hair. Applying some leave-in conditioner before you go to bed can also prevent tangling.
Conclusion
I hope this article on restoring natural curl patterns to heat-damaged hair was helpful. Heat-styling and chemical damage can permanently ruin your natural hair, so it is best to void them as much as possible.
Deep conditioning, moisturizing treatments, and special restorative ingredients can help with the damage and restore your natural curls.
For severe and persistent hair damage, chopping off the damaged section of your hair may be the best option.
References:
Jeon SY, Pi LQ, Lee WS. Comparison of hair shaft damage after UVA and UVB irradiation [Journal Article]. Journal of Cosmetic Science.Available from:https://europepmc.org/article/med/18408872
Sarah E. Medland, Dale R. Nyholt, Jodie N. Painter, Brian P. McEvoy, Allan F. McRae, Gu Zhu, Scott D. Gordon, Manuel A.R. Ferreira, Margaret J. Wright, Anjali K. Henders, Megan J. Campbell, David L. Duffy, Narelle K. Hansell, Stuart Macgregor, Wendy S. Slutske, Andrew C. Heath, Grant W. Montgomery, Nicholas G. Martin. Common Variants in the Trichohyalin Gene Are Associated with Straight Hair in Europeans [Journal Article].The American Journal of Human Genetics. Available from: https://www.sciencedirect.com/science/article/pii/S0002929709004649
Zoe Weiner. Are Hot Tools *Really* That Bad For Your Hair? Here's What Hairstylists Have To Say [Internet]. Available from: https://www.wellandgood.com/hot-tools-for-hair/.
4. Aly Walansky. The Right Way to Use Heat Styling Tools Without Destroying Your Hair [Internet]. Available from: https://stylecaster.com/beauty/heat-styling-tools/