"Why is my tattoo needle not holding ink?", you're wondering as you count sheep trying to sleep.
To answer this age-old question, I'll let you in on a secret:
The tattoo industry is one of the most lucrative and artistic industries in the U.S., presenting a net worth of 1.75 billion U.S dollars in 2021. (1)
Surprisingly, young artists are drawn in, but here's the issue:
These artists aren't sure why their ink doesn't seem to hold well, turning to every source they can get. Luckily, I'm here to tell you that there's an answer ― keep scrolling…
Key Takeaways
Tattoo ink doesn't "stick" to your needle or pen.
Tattoo ink is retained according to the ink quality and pen or needle type you use.
Adjusting the needle's ink tube changes the flow ― so, experiment to find the proper balance!
Tattooing the skin is a complex process.
Although the case, with the proper guidance, you should be OK with getting it right on practice skin and then making beautiful art on the actual layer of skin.
How To Make a Tattoo Needle Hold Ink
Answering why your tattoo needle not holding ink isn't so simple as the process begs for a fuller explanation ― here's what you need to know: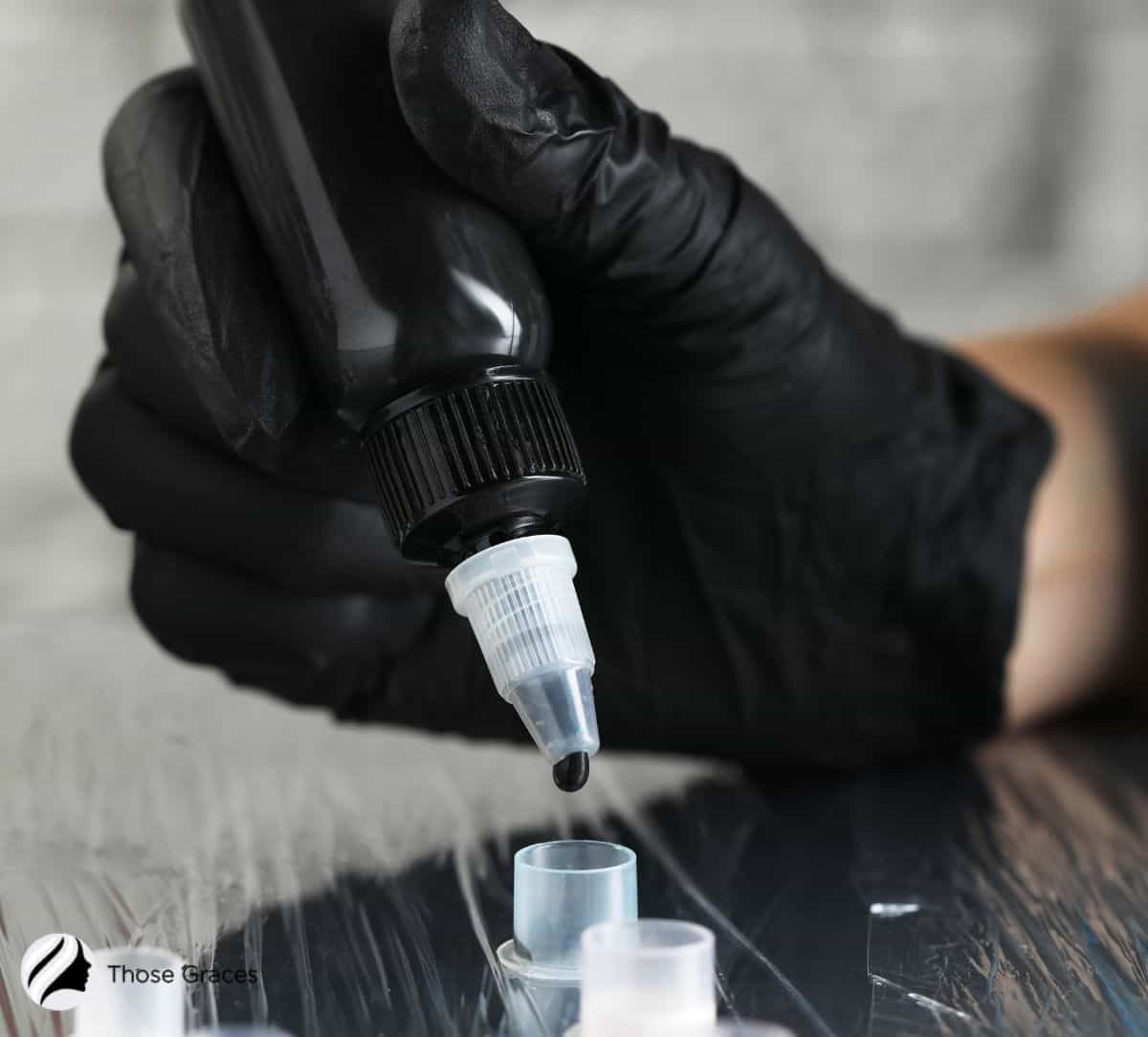 Before I delve into the details, you, a tattoo artist, need to know that the ink you're using isn't meant to "stick" to your needle.
It's not as if you're performing surgery or injecting the ink inside the skin, though it is a common misconception.
Depending on the kind of tattoo machine you use, of which there are various kinds, you'll see a brief reservoir-like storage space.
When you switch on the power supply to the machine, especially if it's the kind turned on with a pedal, it's the suction you want to think about.
The suction process moves the needle tube up and down, thus taking up some of the pigment. The tattoo pigment particles are affected by gravity, as with everything else.
As a result, when the needle touches the skin, the ink flows out, and you can create smooth lines or bold lines depending on your style and the kind of tattoo pen or needle tip you're using.
Now that we have that cleared up, think about how almost any tattoo needle would act the same as a paintbrush or dip pen.
The ink doesn't stick to it per se but is slightly retained depending on the tool's design.
Consider the idea that most of the time, the tip itself is the reservoir, and the ink will not flow because it's not appropriate for maintaining surface tension.
However, for this, you need to think about the type of ink you're using.
John Swierk, PhD., assistant professor of chemistry at Binghamton University, State University of New York, rightly points this out [2]:
"Some of the omissions probably aren't that serious, but in other cases, the reported pigments do not match what is in the bottle".
So ensure you get good quality ink from a reputable vendor without any dangerous additives that may impact the ink.
Learning About Different Types of Tattoo Ink
Tattoo inks come in varieties of inks, different densities, and different ingredients, some worse than others, which often affects your ink quality.
Next, if you're facing issues with ink flow, you need to start experimenting for the perfect tattoo experience.
Consider the following questions; is your ink spreading everywhere? Is it tighter than you need it to be, causing it to lack "flow?"
Some inks can dry out fast and be goopy simultaneously, which means a terrible tattoo.
You can solve this by dipping your needle or pen into witch hazel.
The witch hazel will improve the ink's consistency resulting in a better flow.
If you're creative, add the witch hazel directly to the ink before tattooing.
Consider cleaning the needle itself to improve the flow. Keep one of those tiny witch hazel color cups and clean your tips once a week.
But ink can be too runny, which would mean it blobs out like some sort of hideous Rorschach test on your skin. Remember, you're an artist, not a psychoanalyst!
Lining inks can be really thin because of the rapid movements requiring the ink to run fast, but here's what you can do:
Wait to run your machine, and touch the tip of your pen with a clean towel, after which you can start to make your tattoo. Just keep doing this each time to remove the excess.
You will most likely use some kind of triple black tattoo ink as an artist. These should work with a shading machine because triple black inks are thicker than the lining inks.
For a superb recap, you can use this helpful video as a visual aid to understand the process I've described above:
The Tip of the Iceberg
Needle tips are not just an important consideration but a part of the necessary skills to develop to try out different tattoo styles on human skin.
This process needs as much perfection as possible because tattoo removal is expensive, and you don't want angry or dissatisfied customers at your throat!
Compared to the tattoo industry, the tattoo removal industry was worth $3 billion in 2018! How much of that can be attributed to bad tattoos?
The numbers on the needle package aren't random but indicate the needle gauge, the diameter at the thickest point, and 12 being the standard.
The packet will also indicate the number of needles within the package and their purpose.
Round liner needles will translate to RL on the package. This is a common needle for dotting, scripts, for thin and bold lines.
For better ink flow, try using double zero needles, otherwise known as 0.3 or 10 gauge.
Then comes the taper, which is the part of the needle after the thickest, or the diameter begins to thin out. If you want a better lining, try a short taper. If you're going to shade, try a long taper.
But this also depends on your preference, and you could switch up the methods.
For shading, you will need a mag or magnum, which is also used to be of a better angle. The curved magnums can help you deliver a softer shading effect while delivering less trauma to the skin.
You can use many needle and ink combinations to create the most beautiful designs! Just remember to pick the tools, practice and if all else fails, sign up for an apprenticeship that can help!
Frequently Asked Questions
Why won't the ink stay on my stick and poke?
You're either looking too deeply or too shallow. The latter would mean the ink will quickly fade because it isn't far down enough into the skin.
How do you know if your tattoo is rejecting ink?
The most common signs you can observe are redness, itching, irritant rashes, potential swelling, or fluid release.
In neglected cases, you might even experience pus oozing pustules.
Conclusion
I hope you know what to do if your tattoo needle not holding ink is recurring.
If you doubt anything, consult a professional tattoo artist, someone with experience and knowledge about the tattooing process.
Sometimes you get your ink, psyched to get tattooing, only to find out that the ink is too thick.
If you're trapped in this STICKY situation (pardon the pun) and are thirsty for a quick fix, add a few drops of water to the ink. You'd be surprised to see that you've improved the ink flow!
Practice away, keep safe and sterile, and let me know if you've made your favorite yet.
Happy creating!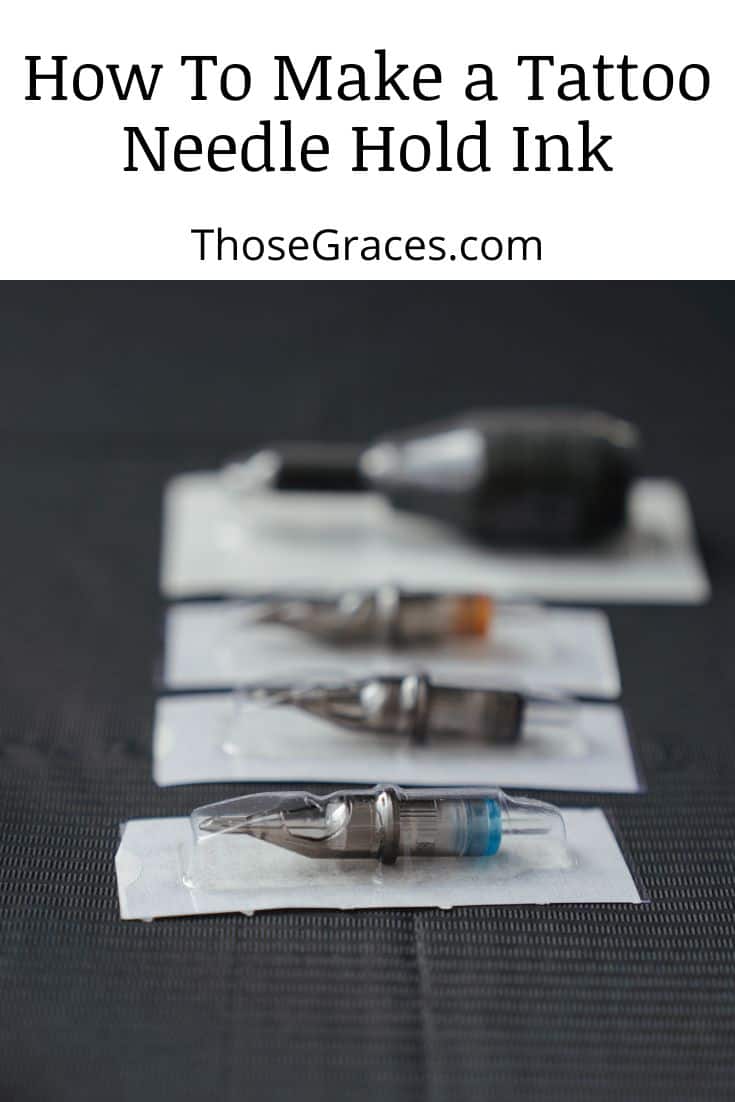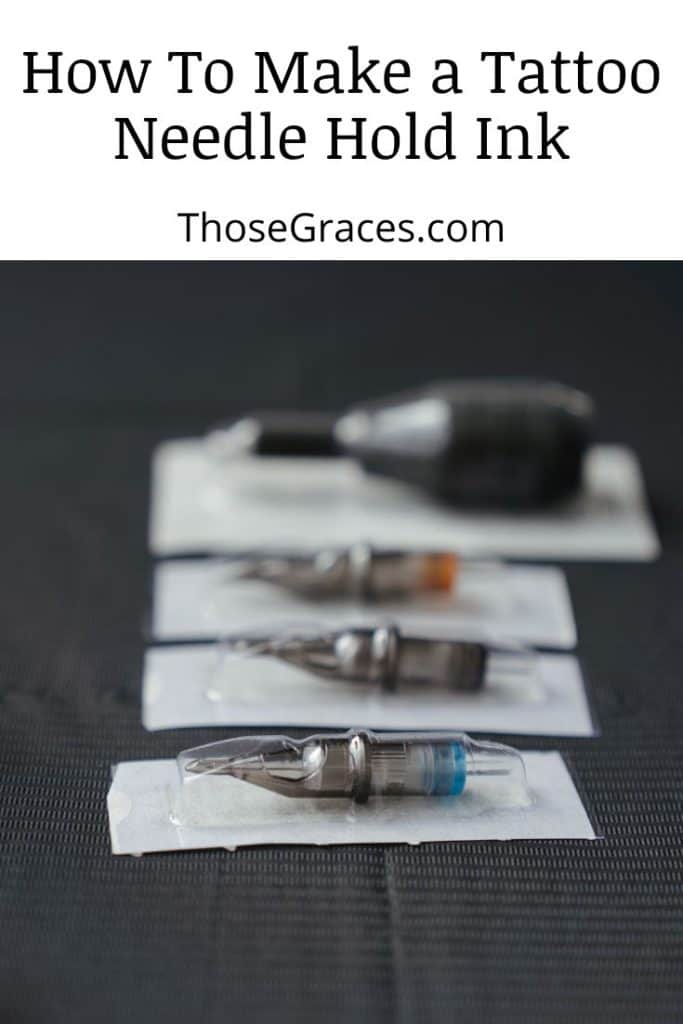 References
1. Tattoo Market Size, Share, Industry Forecast 2029 [Internet]. www.fortunebusinessinsights.com. 2022. Available from: https://www.fortunebusinessinsights.com/tattoo-market-104434
2. Upham B. Does the Ink Used in Tattoos Pose a Health Risk? [Internet]. EverydayHealth.com. 2022 [cited 2023 Jan 12]. Available from: https://www.everydayhealth.com/cancer/does-the-ink-used-in-tattoos-pose-a-health-risk/