Are you in the market for setting spray alternatives in your beauty budget?
Makeup acts and stimulates three of our senses: touch, smell, and sight resulting in psychological pleasure, both for the wearer and the viewer. (1)
So, what products in your beauty toolkit can you use as makeup-setting spray alternatives? Read on.
Key Takeaways:
You don't need expensive products to help set your makeup.
Water is a great setting spray alternative.
DIY formulas can help you set makeup on a budget.
What is a Makeup Setting Spray?
Women in the United States are estimated to spend approximately $3,756 annually on their physical appearance and $225,360 during their lifetime. (2)
But, what's the point of an elaborate makeup routine if it won't even last through the day? That's where settings spray comes in.
A makeup setting spray is a liquid product that comes in a spray bottle and has water and alcohol as active ingredients.
It is meant to be the final step in your makeup routine to help keep your beauty products intact.
Gloria Elias-Foeillet, a celebrity makeup artist, says,
"Setting sprays absolutely make a difference in the wear of your makeup. They prolong the life of your makeup application." (3)
A makeup spray is available in a matte finish for oily skin and a dewy finish for dry skin.
Celebrity makeup artist James Vincent opines that everyone must have a setting spray. He says,
"They can be spritzed over the entire face for a soft setting or added onto a sponge or beauty blender for more control." (4)
Check out this video about how make up setting spray works:
ALSO CHECK: Best Korean Sunscreens for Oily Skin
9 Setting Spray Alternatives to Try
You already know you need a commercial setting spray in your makeup routine, but what do you use if you don't have a setting spray?
Here are some of the best setting spray alternatives you can use. The best thing is most of these favorite formulas are free of harsh chemical.
1. Water:
What can I use if I have no setting spray? Water, of course!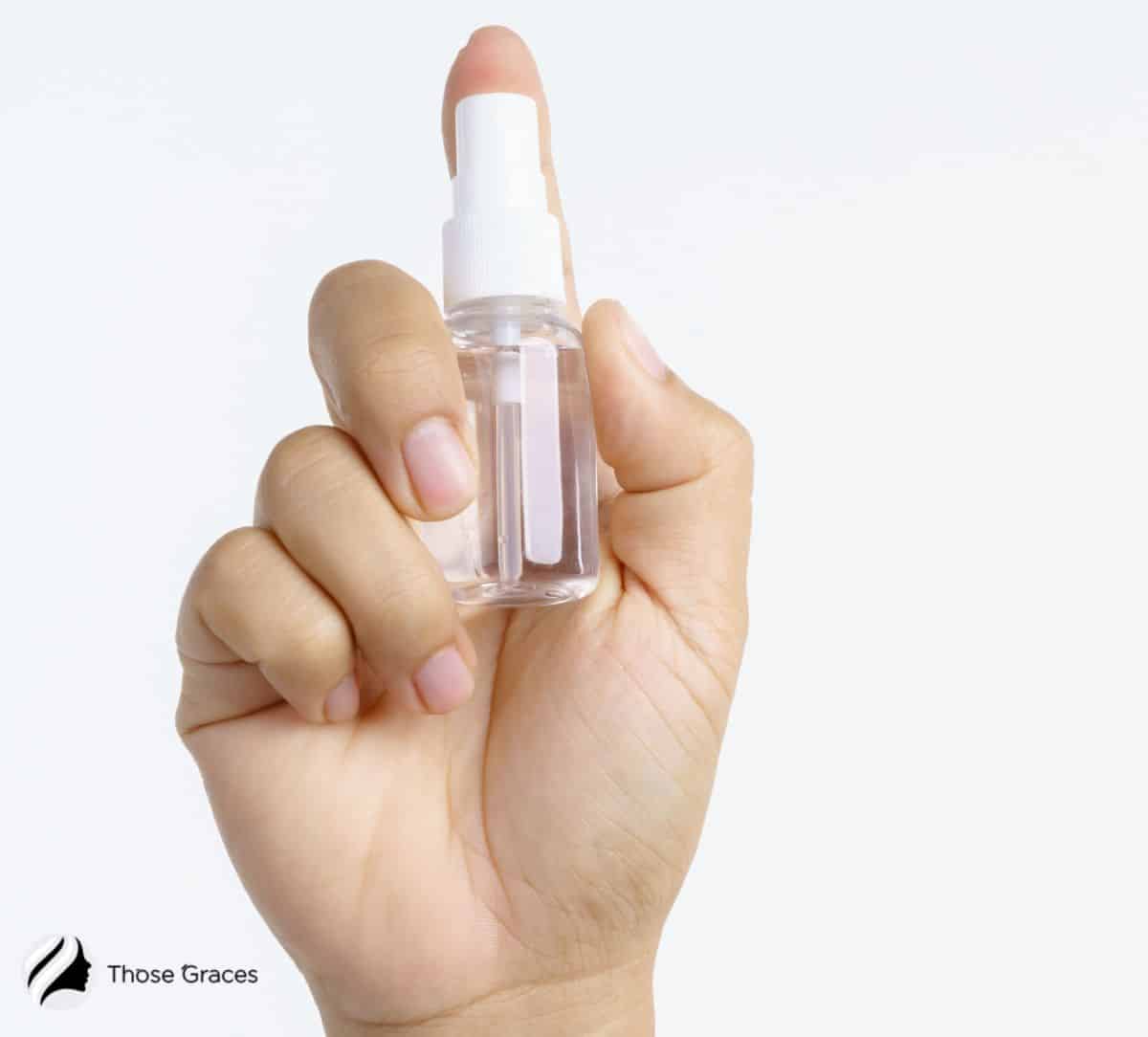 The cheapest and best way for a radiant finish without health consequences is water. I usually fill a spray bottle with a cup of water and I easily get great results.
This lightweight setting spray will give you a dewy finish, and the makeup is sure to last longer.
It's best not to use warm water in the refillable spray bottle. Using cold water is refreshing and helps to get rid of the powdery look.
Using water as the final step is a good look for people with dry skin since their skin needs however much hydration it can get. However, people with oily skin may not love this beauty discovery.
2. Sparkling Water:
Want better makeup retention with zero health risks? Then consider using sparkling water, which is still an affordable option.
Sparkling water is a carbonated drink that helps enhance digestion and helps you stay hydrated throughout the day.
This carbonation may be the same reason why makeup lasts long after you've spritzed your face with it. Want proof?
Here's a viral video by Tiktoker and makeup artist Sean Anthony setting their face with sparkling water.
Sean says, "Apparently the carbonation in the water helps reduce and prevent oil and overall, it's great for your skin."
But, is it safe? Yes. Claire Williams, a skincare expert and founder of WOW facial says,
"It is safe to spray your skin with sparkling water. Sparkling water has a slightly acidic pH of around 5.5, similar to our normal skin and the bubbles will invigorate the skin." (5)
READ MORE: Best Korean Foundation for Dewy Look
3. Rose Water:
Another cheap alternative that beauty junkies swear by, rose water is a must-have to replace your actual setting spray.
This standard beauty product is especially good for oily and acne-prone skin as it helps fight bacteria that cause breakouts in your skin.
It also helps with any redness or blotchiness that you may have in your skin. I usually spray some on before I do my makeup to help products stick better and also after for results to last longer.
So, what can I use as an alternative to setting spray? Rosewater! It is an ideal ingredient that makes an incredibly hydrating formula for even the driest of skin.
4. Loose Powder:
Many beauty enthusiasts use translucent powder as the last step in their routine for ultimate protection.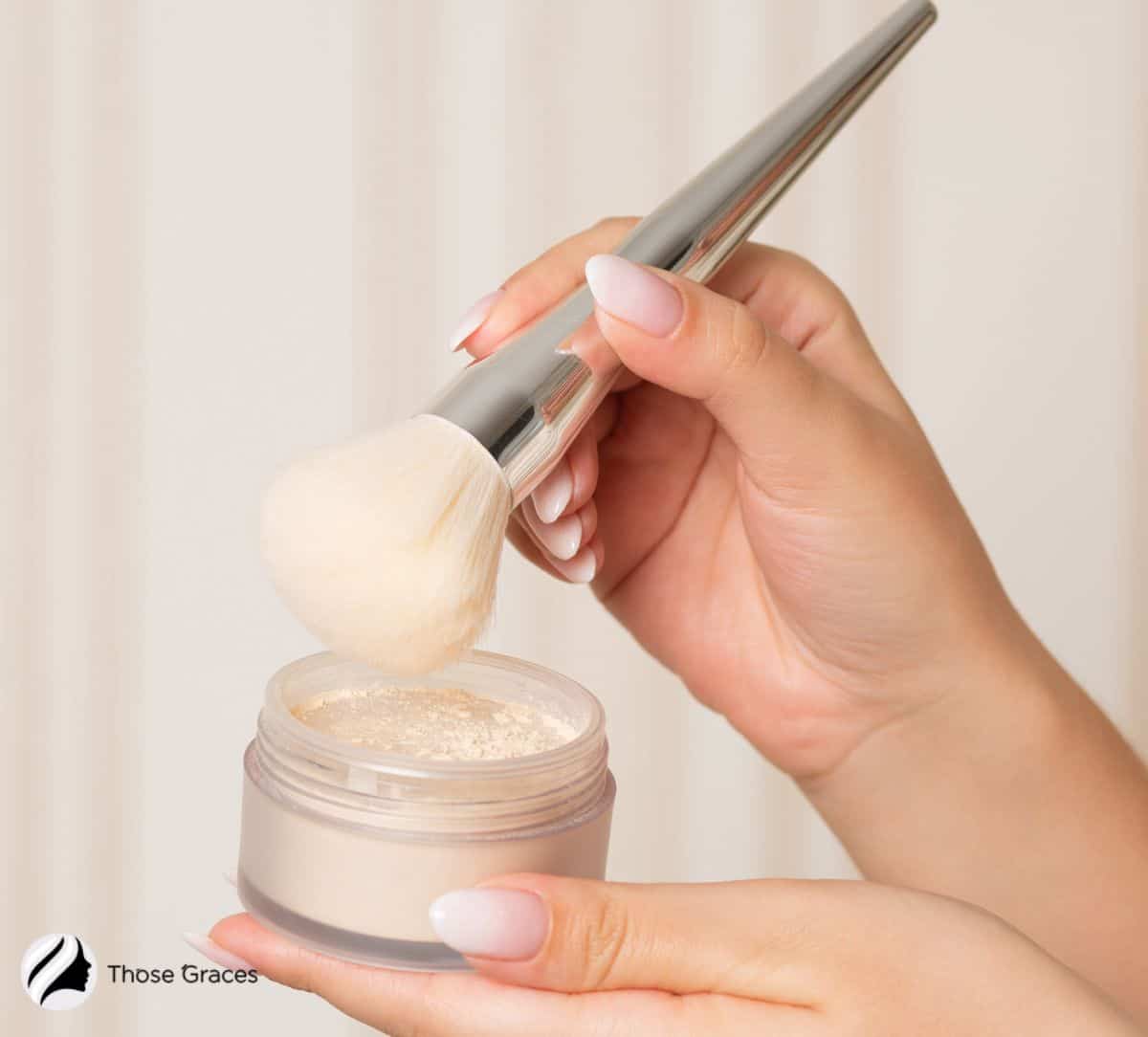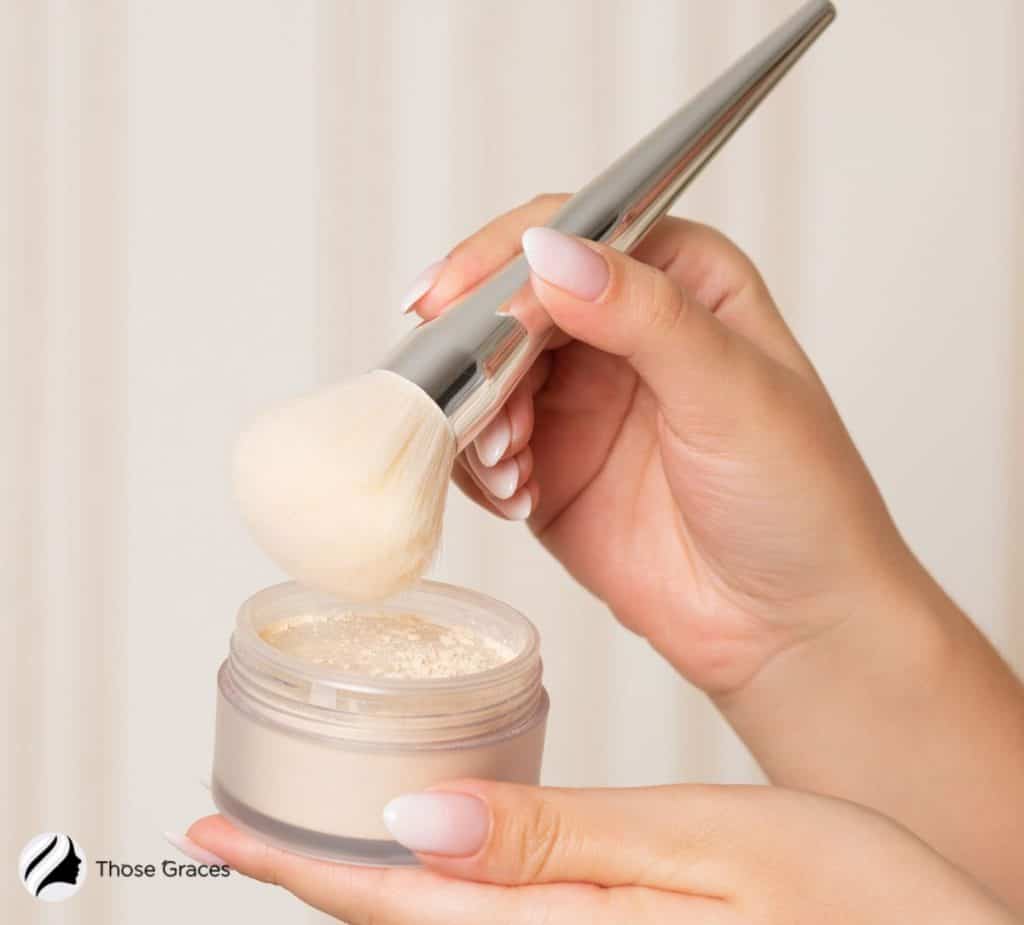 If you have skin that veers on the oily side, you may find that additional powder is an ideal option to keep your makeup on for longer and keep your skin looking matte and oil-free.
But, you have to be careful about the formulation processes you choose or the final look will come out cakey and powdery.
Celebrity makeup artist Mary Greenwell says,
"They have to be so finely milled [that] they feel featherlight and appear completely sheer on the skin." (6)
A good translucent powder can hide the appearance of imperfections and encourages a glowy, radiant finish.
5. Baby Powder:
Do you not have a loose powder? Or, would you rather save some money than spend big on translucent powders?
Setting powders can be expensive, especially if you are getting one of those big-brand ones. A cheap alternative that works just as well as baby powder.
Baby powder has several uses and can be used safely on the skin. I mean, if it's good for babies, it's good for you!
I always make sure to have baby powder in my beauty kit. Not only does it double as a DIY dry shampoo and help freshen up my hair, but it also helps set my makeup in a pinch.
Who says beauty and makeup have to be expensive? With the right products in your arsenal, you don't have to worry about spending so much on luxury products.
6. Lavender Oil and Aloe Vera:
Most of you may already have lavender oil in your product ingredient lists. In fact, this is one of the most used items in a setting spray.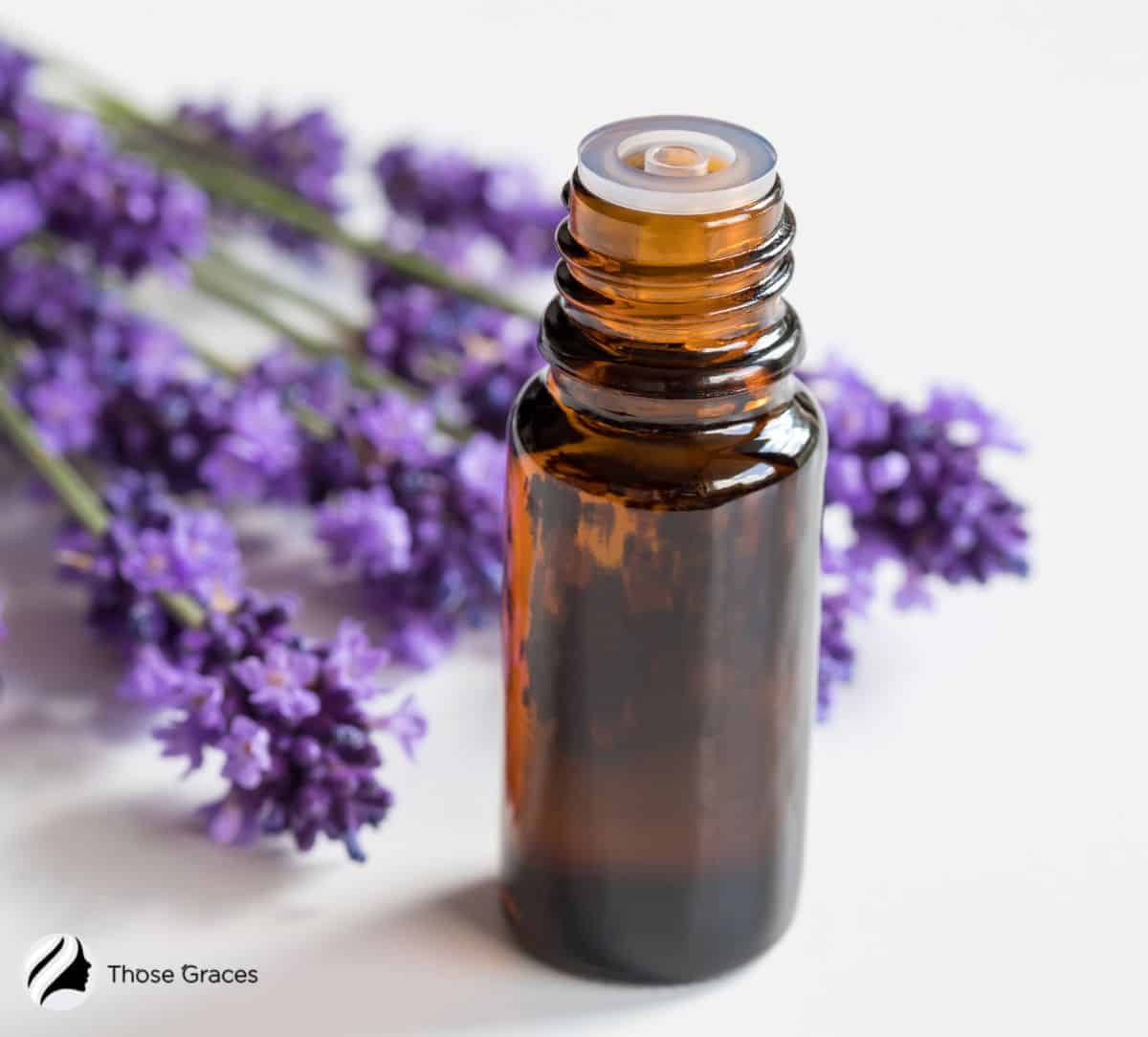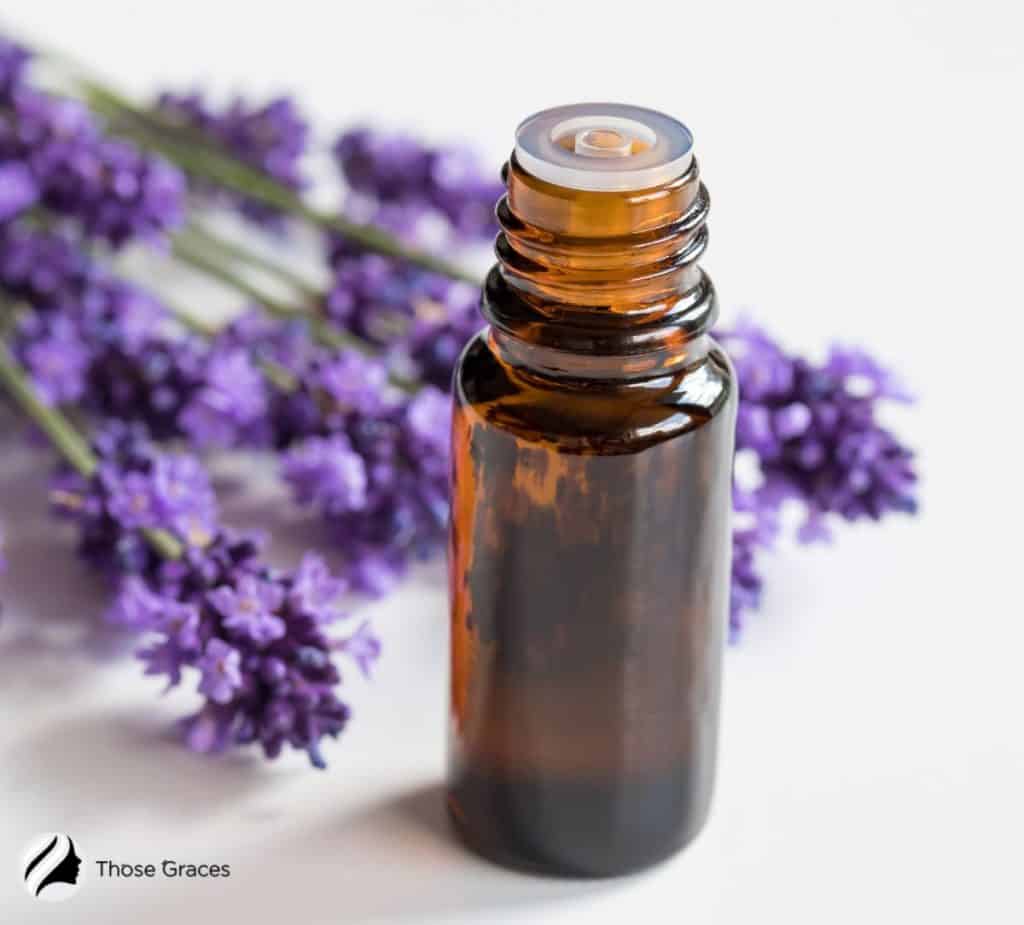 Not only does lavender oil have a therapeutic fragrance that soothes your nerves but it is also calming on the skin. But, this is an essential oil and must not be used on the skin directly.
Most beauty lovers mix 2-3 drops of lavender oils with organic aloe vera gel to set their makeup. All you do is mix these ingredients with water in a clean spray bottle and you have your DIY setting spray recipe.
7. Glycerin:
I love glycerin in my skincare routine and my dry skin laps it up for its hydrating properties. So, why not create a DIY formula with my favorite item?
That's exactly what I do. I simply mix a few drops of glycerin with water or rose water and spray it on the face after I'm done with my makeup.
Glycerin is used widely in commercial sprays because it helps the makeup and powder stick better to your skin. This means this lightweight formula works both as a primer and a setting spray. Win-win!
Using this formula ensures that I never have a cakey finish with my makeup. In fact, people always ask me how my makeup looks so shiny and dewy. When I tell them it's just plain old glycerin and water, they are somewhat astounded.
I think you can already tell how much I love this DIY aerosol product. Just try it on, especially if you have sensitive skin or normal skin, and I promise you, you won't be disappointed.
8. Witch Hazel:
Witch hazel is a medicinal product that has astringent and anti-inflammatory properties that helps provide several skincare benefits.
As a result, many people use witch hazel on their skin to fight off conditions such as sunburn, severe acne, enlarged pores, and inflammation.
If you have irritated skin, try using a DIY setting spray made with just two essential products: witch hazel and rose water.
All you do is mix them in equal parts and shake well before use. It will help make your skin soft and add other benefits to calm your irritated skin.
9. Toner:
The last and final alternative to setting your makeup is to spritz toner directly on the face after doing your makeup.
A toner is meant to be used before your moisturizer and it helps retain the levels of moisture in your skin. It, in turn, helps makeup last longer.
Makeup artist Jonet Williamson, says,
"Using toner during the skin prep stage will help to control oil throughout the day, which in turn will help your makeup last longer." (7)
But, that's not it. A toner can do so much more like double up as a setting spray. I know this because I've tried it myself. The setting spray vs no setting spray makeup longevity was pretty much the same.
Just spray it on and let the toner try for a little bit. Simple. You will instantly notice your makeup blending better into your skin and blurring out for a much more refined look.
FAQs
1. Can I use water as a setting spray?
You could use tap water instead of a facial setting spray to keep your skin hydrated but it may not help in longevity.
2. Can I use setting powder instead of setting spray?
Yes. Setting loose powder offers weightless, no-shine protection and reduces oil production.
3. How can I make my makeup last longer without setting spray or primer?
A practical alternative to a lightweight setting spray is setting powder makeup.
4. Is primer better than setting spray?
Not necessarily. Primers are base products that help products stick better to on makeup wearer's face.
Read our comprehensive guide about what primer does in makeup.
Conclusion
There you have it. The best setting spray alternatives that beauty lovers all over the world have tried and tested.
Some people may advise you to use hair spray or even a hair dryer as an alternative, but it is best to steer clear of these items because they pose more risks than results.
I mean, a hair spray is harsh enough on the hair and you want to use it on your face? No way! Just stick to natural products and your skin will love you for it.
I'll see you in the next article.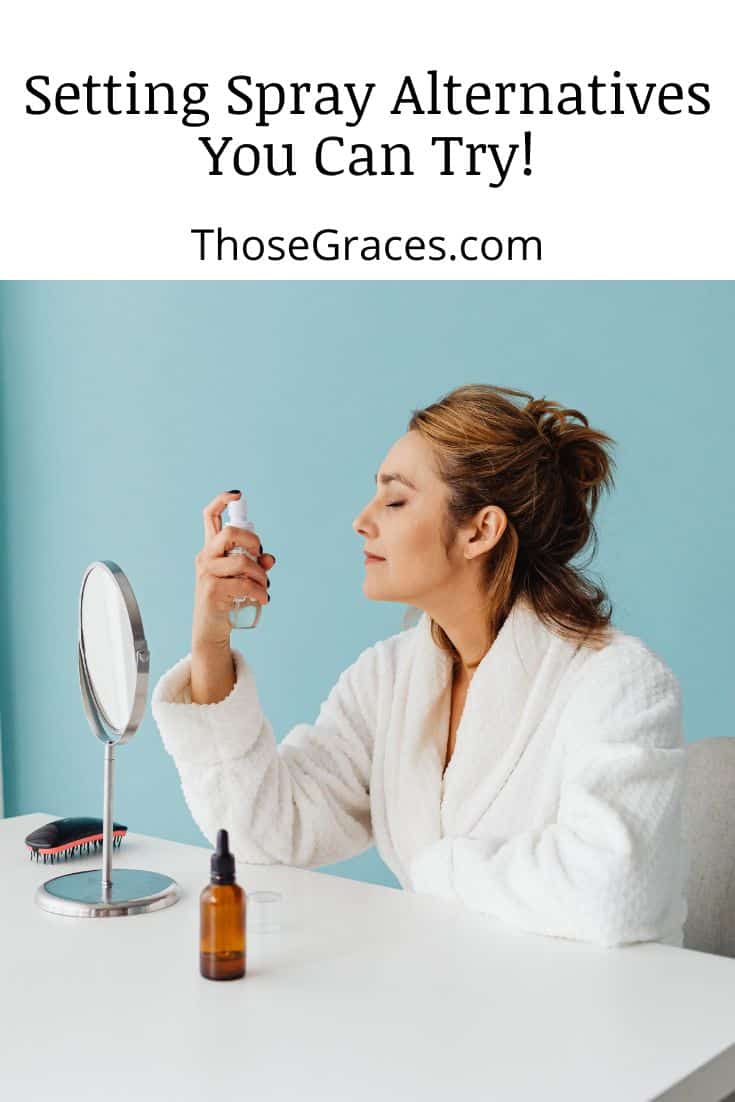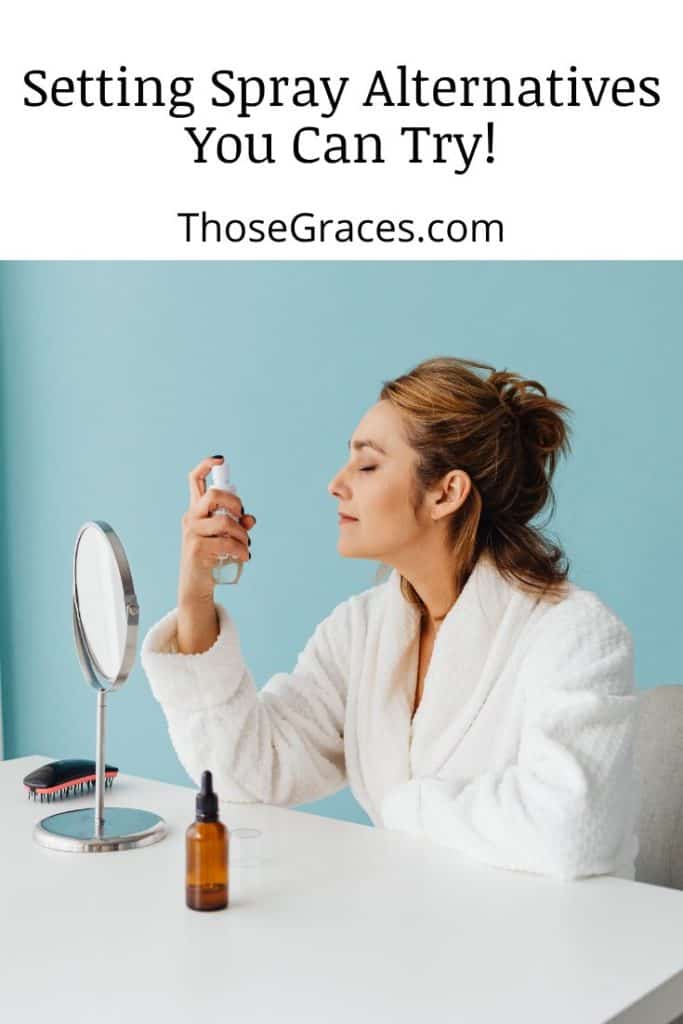 Resources:
1. Why women use makeup: Implication of psychological traits in makeup functions | Request PDF [Internet]. ResearchGate. Available from: https://www.researchgate.net/publication/5443539_Why_women_use_makeup_Implication_of_psychological_traits_in_makeup_functions
2. True Cost Of Beauty: Survey Reveals Where Americans Spend Most | Groupon Business Resources [Internet]. Groupon Merchant. 2017. Available from: https://www.groupon.com/merchant/trends-insights/market-research/true-cost-beauty-americans-spend-most-survey
3. Serious Question: Does Setting Spray Really, Truly Work? [Internet]. Byrdie. Available from: https://www.byrdie.com/does-setting-spray-work
4. Nast C. The 16 Best Setting Sprays to Help Your Makeup Last Longer [Internet]. SELF. 2022 [cited 2023 Jan 17]. Available from: https://www.self.com/story/best-setting-sprays
5. Kilikita J. Sparkling Water Is The Cheap Alternative To Luxury Setting Spray [Internet]. www.refinery29.com. [cited 2023 Jan 17]. Available from: https://www.refinery29.com/en-gb/tiktok-sparkling-water-makeup-setting-spray
6. Nast C. Pro Tip: The Best Setting Powders, According to Makeup Artists, Musicians, and Fashion Insiders [Internet]. Vanity Fair. 2022 [cited 2023 Jan 17]. Available from: https://www.vanityfair.com/style/photos/2022/08/best-setting-powder
7. Is Toner the Secret to Flawless Makeup Application? | Makeup.com by L'Oréal [Internet]. makeup.com. [cited 2023 Jan 17]. Available from: https://www.makeup.com/makeup-tutorials/face/how-toner-helps-makeup-application