The microcurrent device before and after results might really end up shocking you (pun totally intended!)
There are tons of microcurrent devices in the market but do they offer the same effective results and efficiency?
Obviously, not!
That's why I focused my analysis on analyzing the benefits of microcurrent devices before and after effects through these following tools.
Don't forget to check our list of the best microcurrent device 2021!
Microcurrent Device Before and After
When you're trying to decide which microcurrent device to use, before and after videos are a MAJOR help! Check out the videos that helped me make my choice!
Also, in case you're new to microcurrent, I'll sprinkle some useful facts throughout to help you out even more.
NuFACE Trinity Facial Toning Device Review
My top pick is the NuFACE Trinity facial device. It's the product every dermatologist seems to recommend of late.
Moreover, if you still aren't ready to give in, maybe you will after going through the NuFACE microcurrent device review by famous YouTuber Ali Andreea.
It's evident from the video the NuFACE microcurrent device releases low-level electrical currents and contours, tightens, sculpts, and raises blood circulation within your face.
It really helps reduce facial scars and sagging skin. The appearance of wrinkles on Andreea's face is much lesser too.
This non-invasive treatment efficiently reduces wrinkles, increases blood circulation, boosts collagen production, and smoothens out the connective tissues.
Foreo Bear and Bear Mini Review
When you consider millennial beauty influencers, you can't help but mention this microcurrent device by Foreo. These are essential for everyday usage, practical, and extremely cute.
These microcurrent machines enhance collagen development and repair damaged elastin within your skin. They do that by imitating the natural processes of your body.
Other than that, T-Sonic pulsations help ease the tension around your face, remove toxins, and boost the circulation of blood.
As it's evident from the video, the Youtuber's skin looks much plumper and more lifted after the usage of these devices.
These devices even managed to straighten her jawline as well! That's because Foreo Bear and Bear Mini focus on up to sixty-five facial muscles around your neck and face area.
ZIIP Beauty Nano Current Skincare Device Review
It took an extensive collab between scientists, skincare experts, researchers, medical doctors, and electrical engineers to produce this effective microcurrent technology.
It's effective against aging, delays the production of glycosaminoglycans, and boosts collagen synthesis.
If you purchase this microcurrent tool, you even have access to its community that offers various modes of treatment.
If you also wish to treat fine lines and dark circles around your eyes, you can tap into the "Vitaleyes" treatment mode.
If not, you can start the "Energise" mode that offers treatment procedures to help slow signs of aging.
You can see that the device defines her facial muscles, cheek dent, and contours her jawline. It added a bounce to her skin and made it denser. Even her eyes appear bigger since the device lifted her eyes.
Conclusion
The evidence is right there for you to see: The YouTubers' faces look tighter and lifted.
It would be quite apt to state that the NuFACE facial stimulating and toning device is better and more efficient in comparison to invasive injectables.
In one hour, it's capable of lifting your face, smoothening it out, and giving you dewy skin.
You can even check out the Nuovaluce anti-aging microcurrent & light therapy device reviews and other beauty tech reviews & articles, or simply shop NuFAce Trinity.
That concludes my take on the NuFACE Microcurrent device before and after analysis.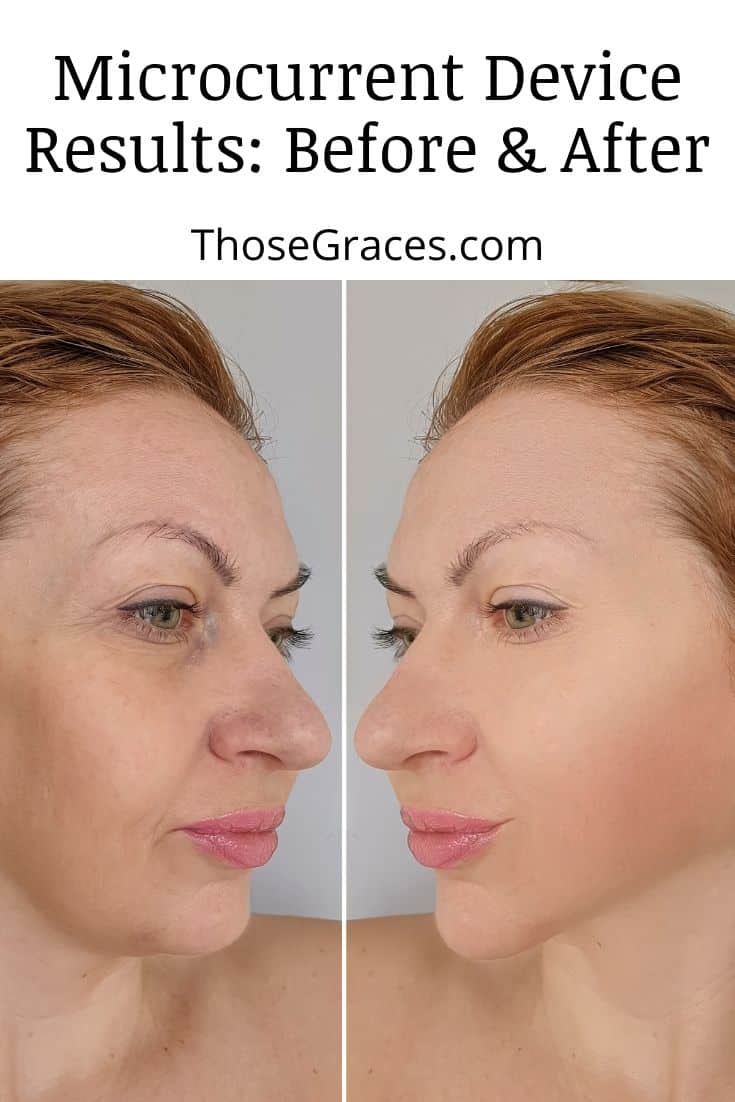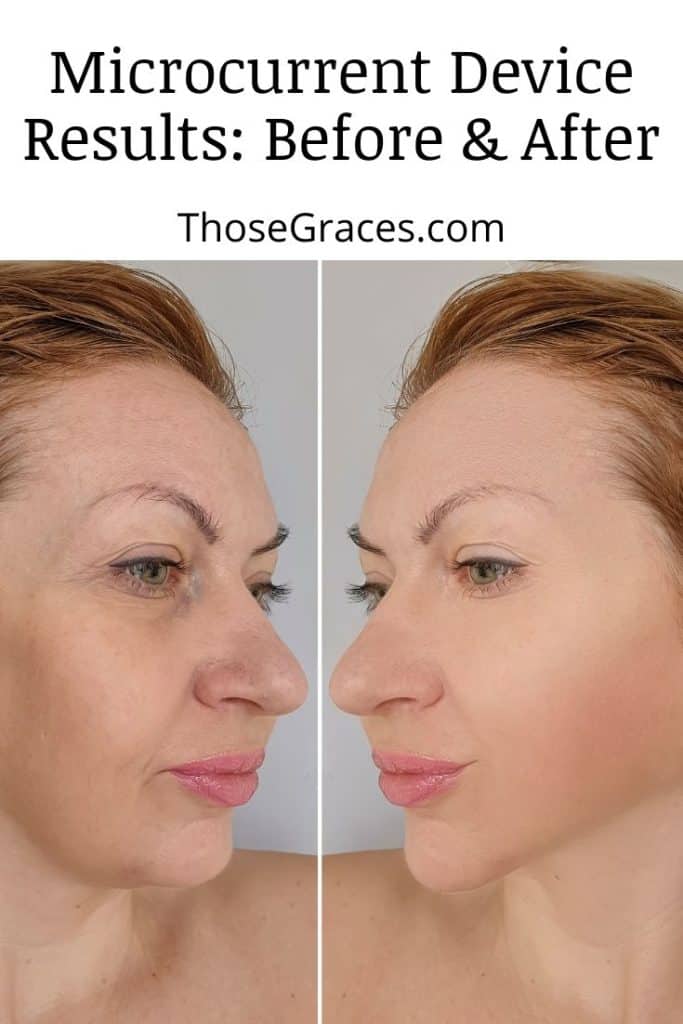 Have you tried using a microcurrent device? Let us know your experience in the comments below!