Want to learn how to wear white eyeliner with style?
Having a unique and outstanding look is something everybody wants.
However, not everyone feels up to taking the risk of trying white liner, and that's a shame!
Today we are going to talk about why it's such a neat trend, and how to pull it off.
What is White Eyeliner Good for?
White eyeliner is an amazing way to highlight your gorgeous eyes and really make them shine, especially if you apply it to the outer corners of your eyes.
Unlike black eyeliner, the white one will pop up your eye look and give a larger appearance.
Using white liner will also liven up your eyes after a rough night. It can prevent showing hangovers or allergies by making your eyes look more awake.
Using white eyeliner is especially good for those who have a small eye shape. Having white inner corners will help you visually enlarge the size of your eyes.
If you want to make your eyes look larger and brighter, try to apply the liner on your waterline and inner corners of your eyes. This little method will completely change your makeup look.
Check this video to learn different ways to use white eyeliner.
How Do You Use White Eyeliner to Make Your Eyes Look Bigger?
These little tricks have been used for decades by famous makeup artists.
Using a white eye pencil will give you the best results in creating larger eyes. Start with applying a line on your waterline from corner to corner and blend it with a soft brush if it looks unnatural.
You can also apply a black liner on the outer part of your lower lash line. This way, you will make your eyes look incomparably bigger and brighter.
The best results for larger eyes can deliver white eyeliner pencils, such as the Urban Decay liner. It has such a soft and creamy formula so that the application will be very easy.
And if you want to elongate your eye shape, you can apply the liner out of your eye corner and bring it back to the waterline to add a touch of width.
Does White Eyeliner Make You Look Younger?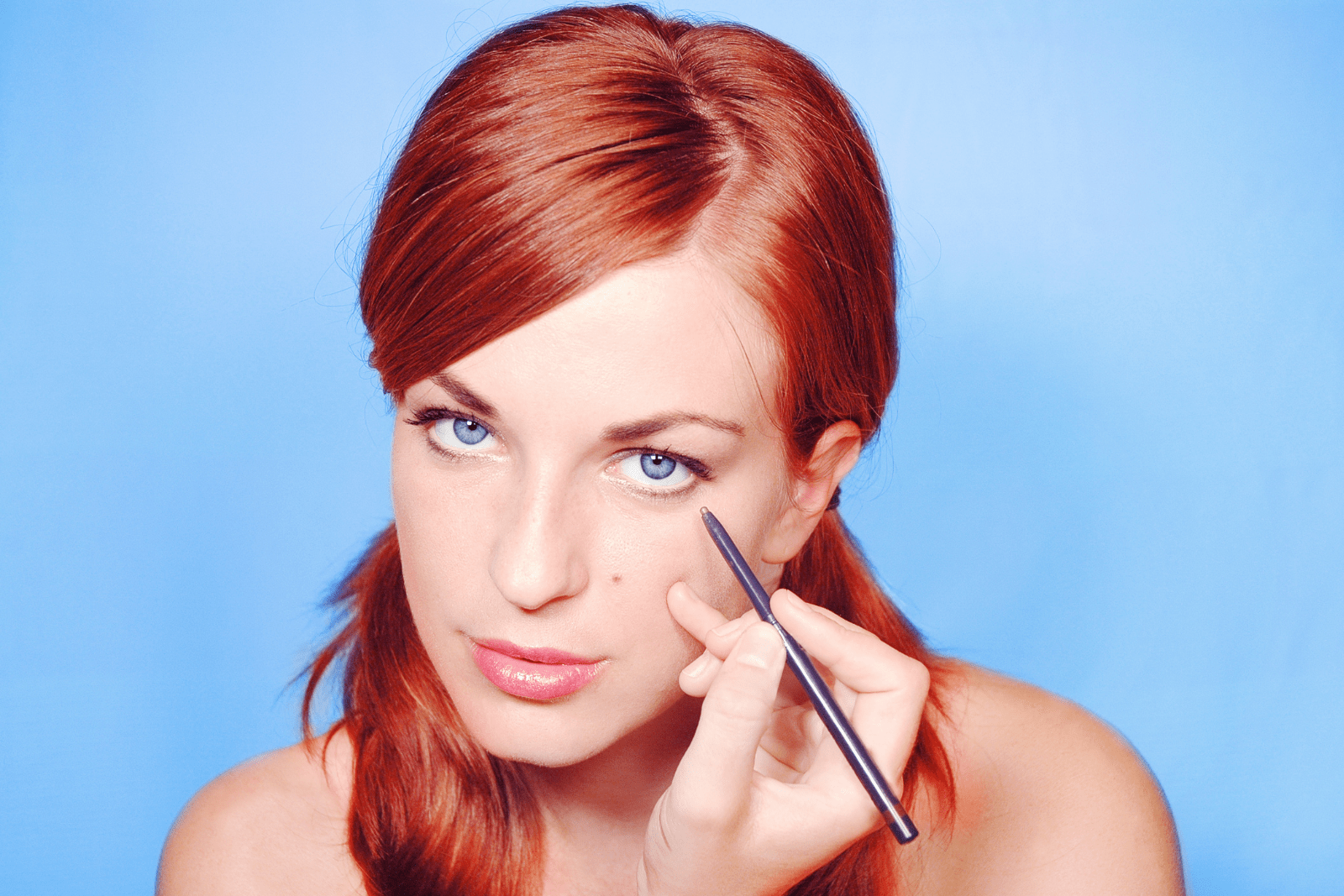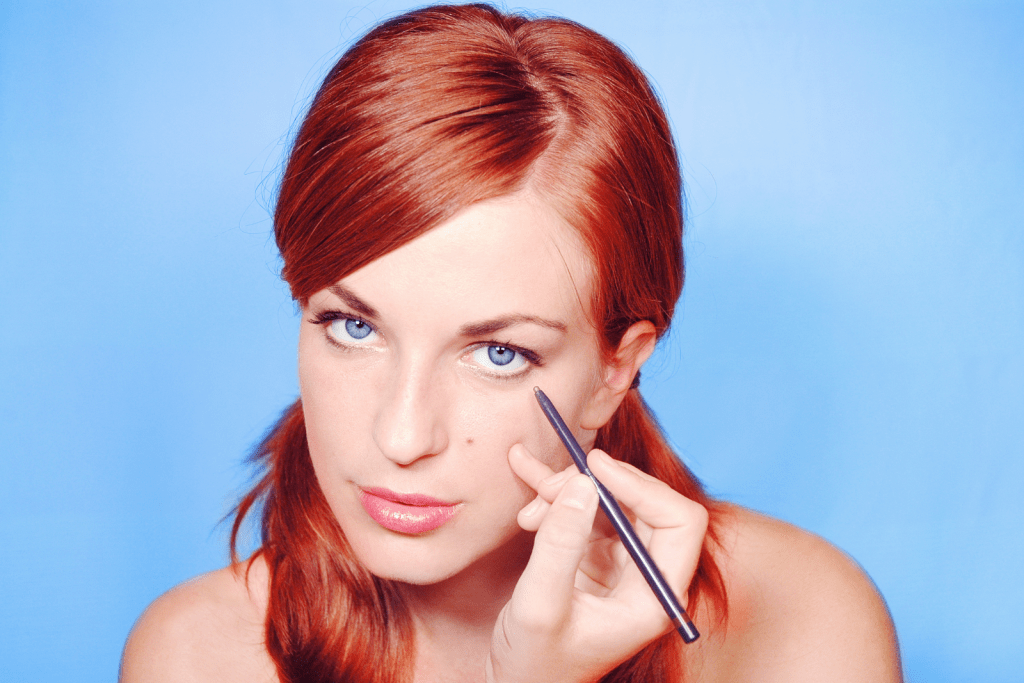 It might be intimidating for you to use a white liner at first. But once you try it, you will never get enough of it, as it has so many options to make you feel younger and more energetic.
However, choosing light and subtle white will give you the best outcome. Try not to overline or overapply the liner, be it a winged liner, a white smokey eye on the crease, or a simple white pencil liner on your waterline.
White eyeliner will help you get a more youthful and fresh look. Applying a liquid eyeliner along your upper lash line, not only will give you a different appearance but it will also make you look younger.
Applying white pencil eyeliner to your lower waterline will also give you a younger appearance, as it makes the whites of your eyes brighter, and they get visually bigger, wider, and appear younger.
Another great and useful trick is to use a white pencil on your brow bones and eye corners and blend it with a brush. It will uplift your eyes, make you more awake and give youthful features.
4 Steps on How to Wear White Eyeliner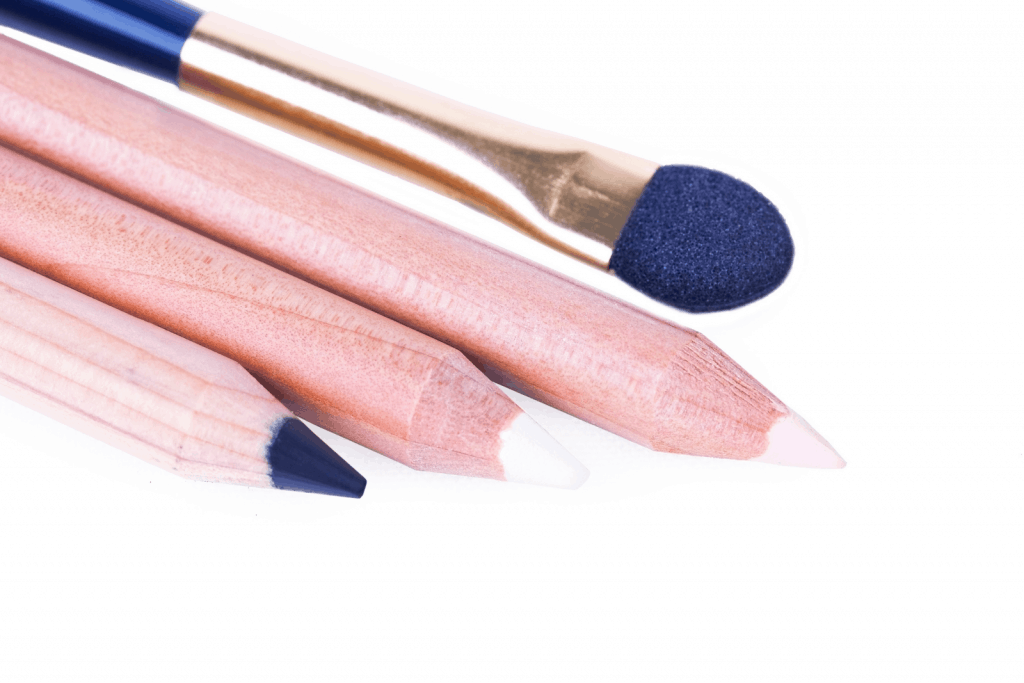 There are so many ways to rock a white liner, not only for making your eyes look younger and bigger but also allowing you to look bold and out of the ordinary.
Unlike black eyeliners, white eyeliners give you so many options of looks. In this next part of the topic, we will see how you can apply white eyeliner in various ways.
1. White Cat-Eye
The steps of having a winged eyeliner are simple. However, not everyone gets the perfect cat-eye look from the first try.
Firstly choose a liquid liner of your choice, and apply a thin line above your upper lash line. Continue by extending the line from your eye corner, and bring the liner back to the corner to get the perfect shape.
Match your white eyeliner with your outfit or accentuate your entire look with an icy appearance. Here's a how-to video:
2. On Your Lids
To get a more creamy and dreamy look that many makeup artists did for several celebrities, try your favorite eyeliner, eye pencil, or even eyeliner crayon in white. Apply the liner all over your lid and smudge it with a brush.
If you don't want to cover your entire eyelid, apply the product only across your upper lash line, and it will give an illusion of covering the entire lid when your eyes are open.
3. Awaken Your Eyes
If you had a long night working on a computer or had a drink or two with your friends, it will result in red eyes the next morning. And as we all know, bright colors enhance everything.
If you simple shade your waterline with white eyeliner, your eyes will immediately look more awake and brighter, covering all the redness.
4. Improvise
White liners have so much potential for a more unique eye makeup look. Improvising and trying new things is always good.
Try to make waves with eyeliners on your lids, or just draw dots along your lash lines. Experimenting with white eyeliner is fun and can bring amazing results for photos and parties.
Trying something new is always scary, especially when it comes to makeup looks.
However, it is also fun to try new things and get the most of them.
Check more info in the video below.
Final Words
White eyeliner looks can be the next best thing this summer as they have so many advantages!
Be bold, and don't be afraid to experiment, regardless of your skin tone or shape.
White liners make magic once you become skilled at their application.
Check: How to Apply Makeup on Dry Skin the Right Way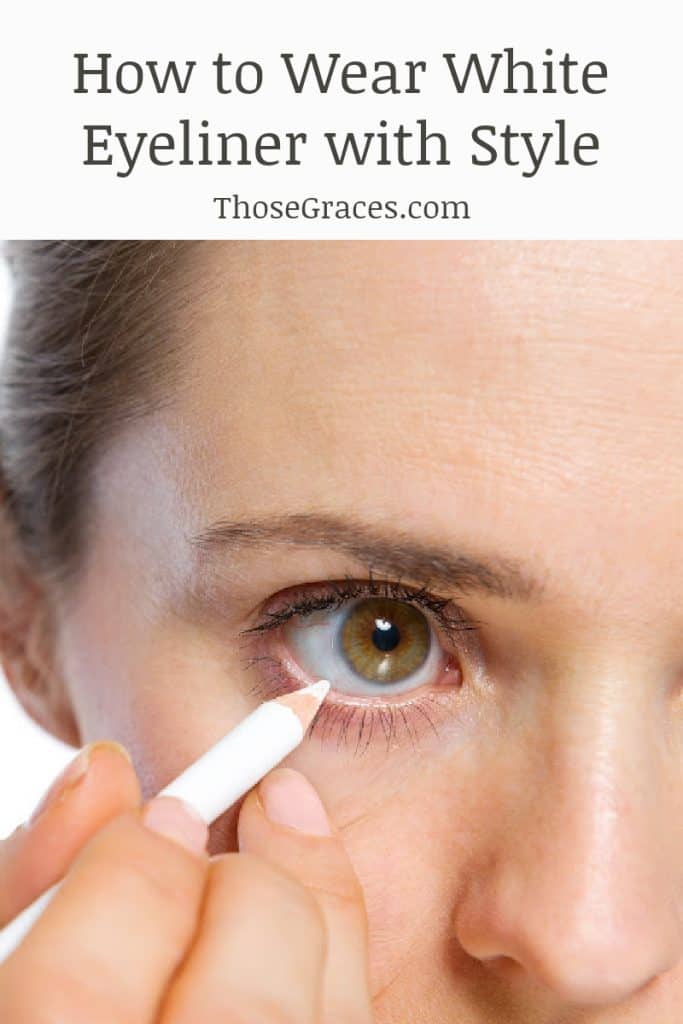 How do you wear white eyeliner? Share with us below your ideas!