Exploring hairstyles for flat-ironed hair is like unboxing a treasure chest of sleek, chic, and utterly fabulous looks!
Oh, darling, the magic a simple flat iron can work on those tresses is nothing short of enchanting.
From the streets of Milan to our very own backyard BBQs, these styles have been turning heads and winning hearts.
So grab your flat iron and let's embark on this fabulous hair adventure together!
The Basics
Before going directly to the hairstyles procedure, let's review the basics of getting the hairstyles perfectly.
Because obviously, you will not just grab your flat iron and just try to make the styles on your hair.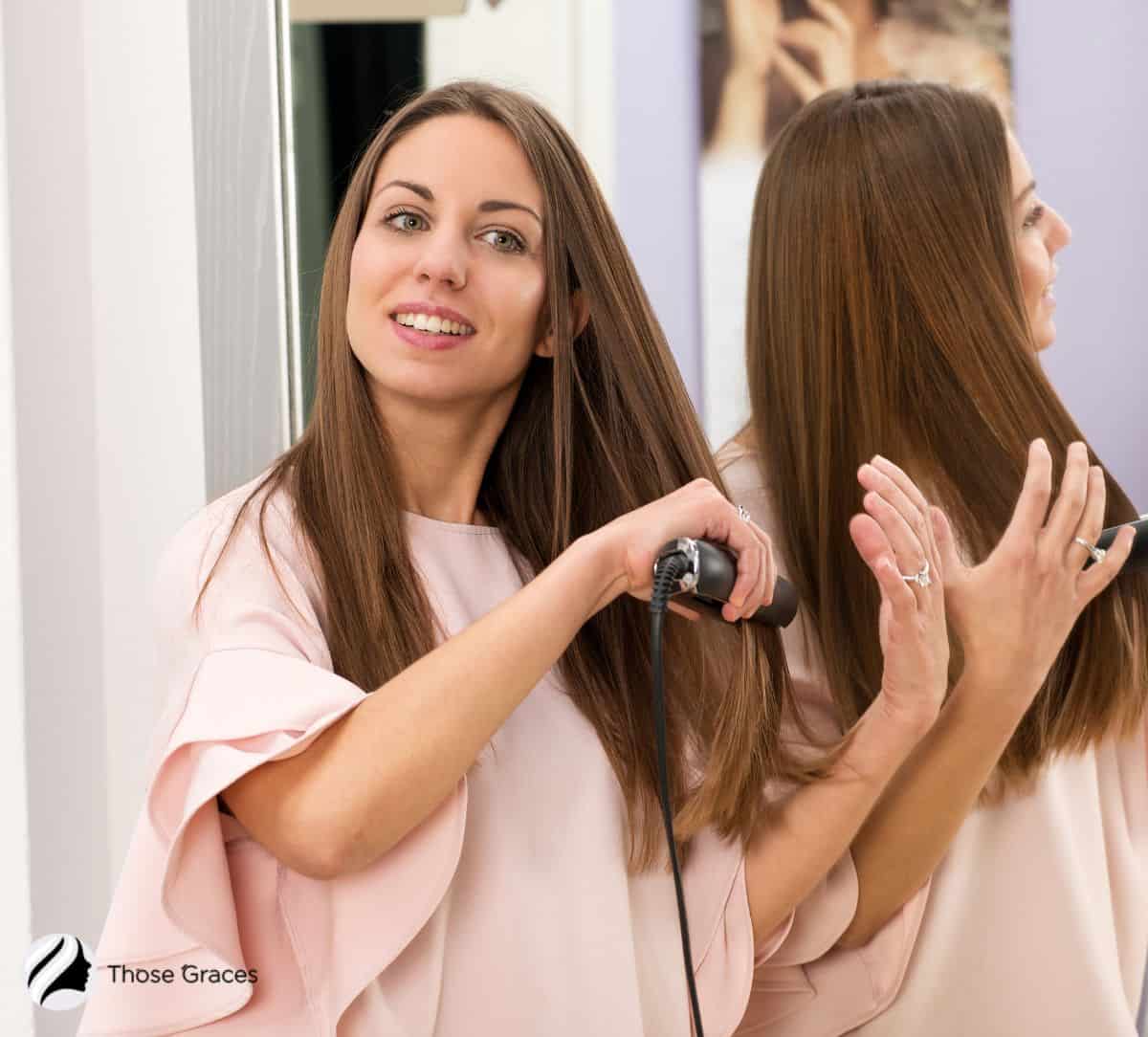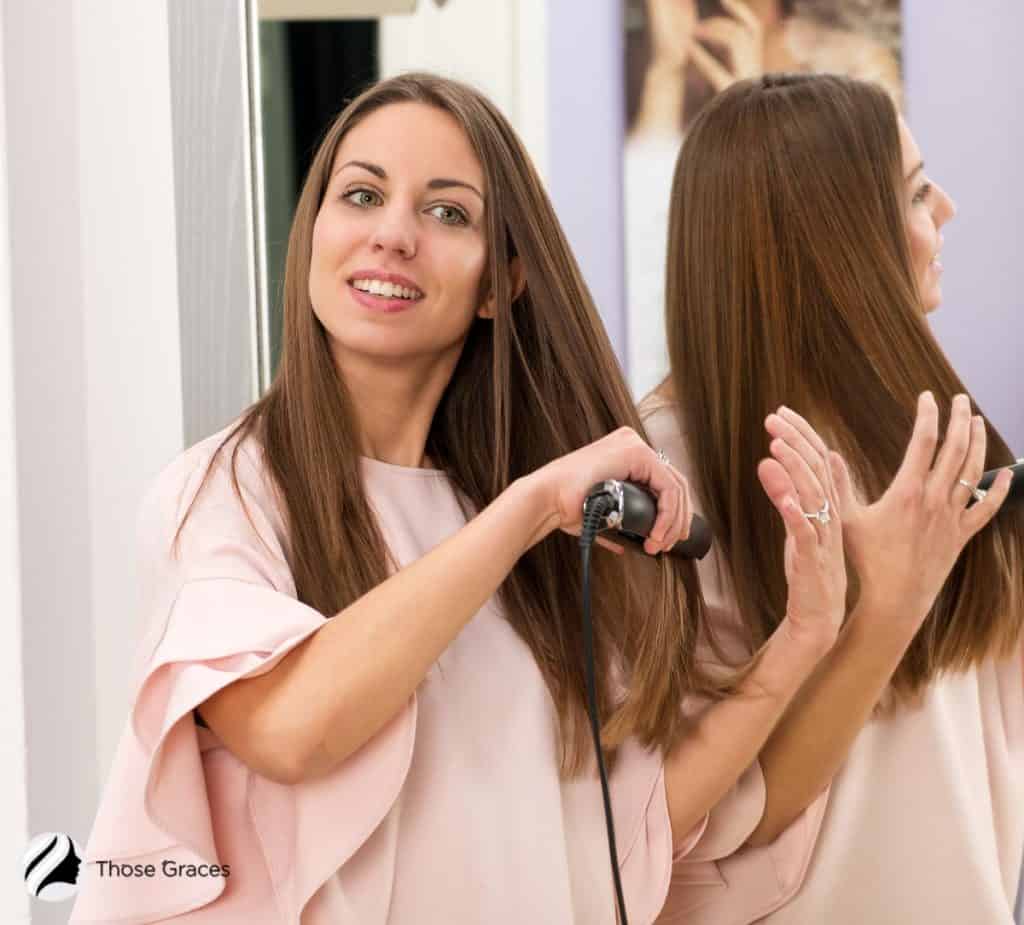 There are some precautions, pre-steps, and things you should know before starting hairstyles for flat-ironed hair.
Whether you blow-dry or air-dry your hair, always section it before flat ironing it. Use clips if you need and always start from the bottom. This procedure will keep everything neat and clean and enhance your hair-ironing experience.
Before using any hot tools on your hair, never forget to use a mist or heat protectant. You can also use coconut oil or styling oil.
Time in your hand or a hurry, first, completely dry your hair with Zwipes 735 Microfiber Towel. This will prevent frizziness and hair damage.
When it comes about detangling your hair, try to use a wide-tooth brush.
And after detangling or combing, take a handful of hair (take more if you have thin hair), start ironing your hair from root to down firmly, and drag your flat iron slowly to the end of the strands. Never be rush or go too quickly in this step.
After finishing curling or styling your hair, do not touch it until it gets completely cool. However, to get a beachy wave or any wavy styles on your hair, you can move your fingers before your hair gets cool and style it as you wish.
If you think that your hair needs little more glaze or shines, take a few drops of Bumble and Bumble Hairdresser's Invisible Oil, and rub it throughout the hairs. It will add shine and moisture to your hairs.
5 Must-Try Hairstyles for Sleek, Flat-Ironed Locks
Style 1. Perfect Slicked-back
You are now all ready to know how you can prepare your hair for styling and how to run a flat iron through your hair.
Now let's get to the point. First of all, a sleek, straight style is always the best hairstyle for flat ironed hair.
If you have followed or have an eye on any photos from red carpets or runways, you can have an idea of what we are talking about. Most of the models in the show have sleek-back 'do styles on their hair.
So, how to have this style?
First of all, a flat iron of course. Flat iron your hair as you always do it. After you are done with straightening your hair, use a strong hold gel.
Then take a rat tail comb (you can use Scalpmaster Nano Rat Tail Comb), and move the top section of your hair out of the way with this comb, and secure the strands in place with bobby pins.
So, now it's time to brush and style your hair. Before brushing the top section, and making the perfect slicked-back style, mock the underside of the hair section to add volume and flare.
Now you are all done. The trendy Hollywood-inspired hairstyle is on your head now.
Dive into this tutorial to effortlessly master the 'wet' slicked-back hairstyle in just a few simple steps!
Style 2. Crimped Hair
If you like to have one of the old-fashioned hairstyles for your flat ironed hair, we then want to share this '80s most popular and trendiest hairstyle for you.
Back then this hairstyle was mostly seen in the summer days and festival seasons. However, let's see how to have this.
To get this hairstyle, start sectioning your hair. Braid sections of hair randomly from top to near-tip.
Spray some heat protectant before grabbing your flat iron and let your hair dry. Now clam the braids tightly, iron them by going up, and do it a few times then leave to cool.
Untie each braid and move your fingers gently through the strands.
Get ready to travel back in time with the automated hair crimper — are the 80s making a grand comeback? Let's find out!
Style 3. Twisted Bun
For this hairstyle, you first have to prepare and texture your hair and then split it into two sections. Now tie the two parts of your hair and do a knot.
The left part should be moved to the right and below. Use bobby pins towards the end of the strands to secure their position.
Then take the remaining part (right section) and twist and move it to the left and towards upward.
Take a few more bobby pins and pin them around the hair bun to secure the hair. Spray a hair mist or setting spray all over the hair.
However, this hairstyle for flat ironed hair is super easy to make and an idea for dirty hairs or when your hair gets moldable.
Besides, this hairstyle is best suited for girls who have oval and round faces.
Step into the world of elegance as we unravel the secrets to achieving the perfect sleek twisted bun hairstyle!
Style 4. Soft Waves
This is something like curling your hair with a flat iron. But it gets more than curling after finishing the style. Let's learn how to have this hairstyle.
The first thing you need to do is, use a hair thickening spray and dry your hair roughly.
However, after drying out your hair completely, you then need to tale a two-inch-sized section of your strands and clamp down the flat iron through your hair horizontally.
You have to be careful here. Start clamping a few inches from the root of your hair.
Now twist your wrist and rotate the hair straightener forward. Other parts of the hair should be wrapped or pinned around the top of the iron.
Now hold your flat iron for several seconds, and then unclamp it. After that, move the straightener to the opposite direction and rotate it as you did previously.
Then flip through the barrel and run all over the strands from top to down. Repeat this process over and under until your iron reaches the end of the strands. It's like curling a ribbon.
However, if your hair is too thick or too resistant to curl, use Oribe Soft Lacquer Heat Styling Spray before starting to use the flat iron.
Once your hair becomes completely cool, shake the strands gently and move your fingers through your hair very softly.
You can use a wide toothbrush like Drybar Lemon Drop Daily Detangler Brush. This will make the waves puffy.
Embrace the beauty of gentle undulations as we guide you through creating the dreamy soft waves hairstyle!
Style 5. Classic Spiral Curls
Curling your hair with a flat iron is all about creating tension and making the perfect angel on your strands.
You need to glide your iron through the hair in such a way that the curl should bounce back.
So, our last describing hairstyle for flat ironed hair is the classic spiral curls. To have this, you need to first use a heat protectant as you did in the other hairstyles.
Then take some of your hair and clamp it in the flat iron. Now move your wrist and rotate the iron at 180 degrees.
You should start from the base of your head and move forward with a small section by section. To make a more textured and natural look, alternate the procedure.
That means, start from your face and move and twist the flat iron towards the root of your hair. After having done with all of the sections, use L'Oreal Paris Elnett Satin Extra Strong Hold Hairspray on your hair with your fingers.
This will not make your hairstyle crunchy or too done.
FAQs
How long do flat-ironed hairstyles typically last?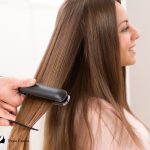 With proper care, flat-ironed hairstyles can last 2-3 days, depending on hair type and environmental factors.
What's the best way to maintain the shine of flat-ironed hair?
Using a heat protectant before ironing and applying a lightweight hair serum afterward can help maintain shine.
Can I flat-iron my hair daily?
Daily use of flat irons can lead to hair damage. It's recommended to limit usage and always use a heat protectant.
Conclusion
In the grand tapestry of hair fashion, flat-ironed styles shine as sleek masterpieces. Their timeless allure takes us from daytime grace to nighttime glamour effortlessly.
Every twist, turn, and tuck achieved with these straightened strands can redefine elegance, offering a fresh canvas for hair enthusiasts.
It's that transformative magic that beckons us to play, innovate, and dazzle. So, the next time you reach for your trusty flat iron, remember: the world is your hair-stage, and every day presents a new opportunity to shine.
As we wrap up this hair journey, one has to wonder: Which flat-ironed hairstyle will you be rocking next?
Sources
Crystal Schwanke, Flat Iron Hair Styles
L'Oreal Paris, 3 Hairstyles You Can Create with a Flat Iron