Do Hair Straighteners Lead to Hair Loss?" – the age-old beauty conundrum we've all pondered while gazing into our vanity mirrors!
As a self-confessed beauty enthusiast (and straightener aficionado!), I've delved deep into this mane mystery.
Ready to brush up on some hair-raising facts with a touch of whimsy? Let's straighten this out!
Key Takeaways
Heat Damage: Prolonged and frequent use of hair straighteners can cause heat damage, weakening hair strands and leading to breakage.
Protective Measures: Using heat-protectant products and limiting the frequency of straightening can mitigate potential hair damage.
Not Direct Hair Loss: Straighteners can cause hair breakage but don't directly cause hair follicle loss. However, weakened hair can give the appearance of thinning.
Do Hair Straighteners Actually Cause Hair Loss?
Not Really! A Hair straightening iron directly cannot cause hair loss unless you pull it quite vigorously.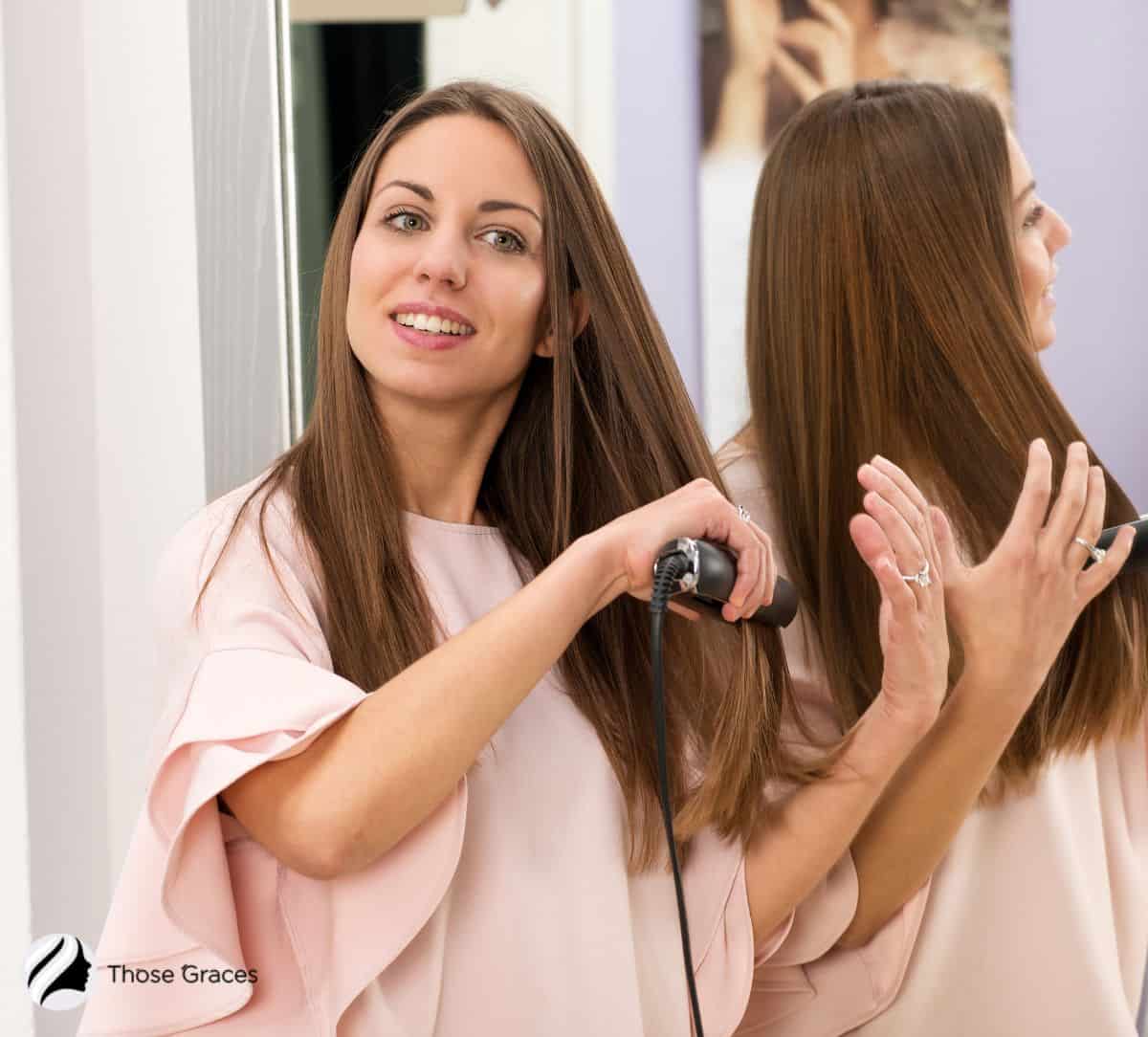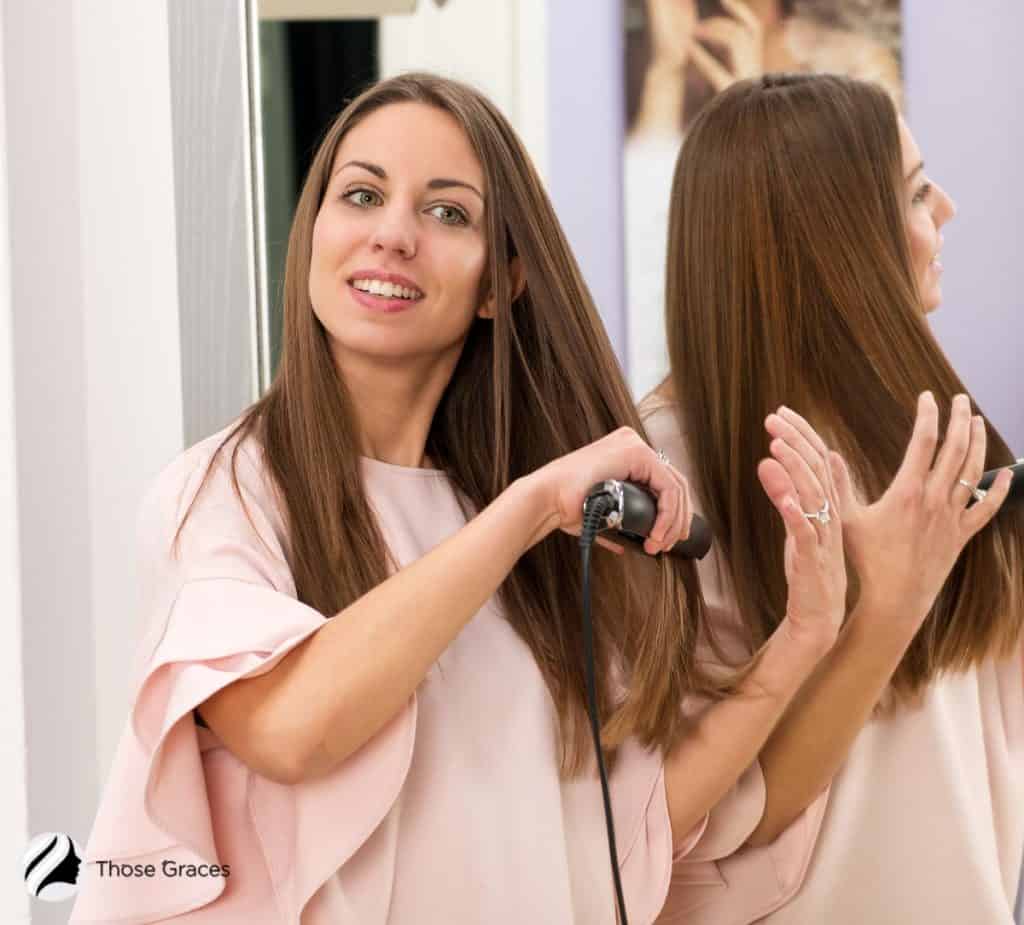 But then again, straightening your delicate hair regularly has some adverse effects on them which in turn can weaken your hair strands and eventually cause severe, untimely hair fall.
Let's discuss the negative effects of a straightening iron on your precious tresses so that you understand the root of your problem and how to solve them.
The first thing you need to know is that when you apply high heat to your manes regularly for various hairstyles, the straightening tool strips off the natural moisture and nourishment from your precious tresses.
This causes the hydrogen bonds deep inside the hair cuticle to break down, altering the inner structure of the hair.
Over time, due to the lack of moisture and broken hydrogen bonds, the hair cuticle layer becomes severely damaged.
This leads to extreme dryness, roughness, and annoying frizz, making your manes weak, causing hair breakage and premature hair fall.
Also, if you unknowingly or by mistake put your wet hair strands inside the blazing hot plates of a flat iron, your gentle locks would fry and burn down in no time resulting in severe breakage.
How to AVOID Adverse Effects of Heat Styling: 7 Tips!
To avoid any adverse effects of heat styling or straightening on your manes and hold them in place on your scalp, the first and foremost step is to keep them healthy.
1- Use Natural Moisturizing Hair Masks
You can try several natural moisturizing hair masks and packs (like honey yogurt, honey banana, or egg protein pack) that would naturally keep your manes hydrated so that they become soft, silky, and tolerant of a high-temperature level.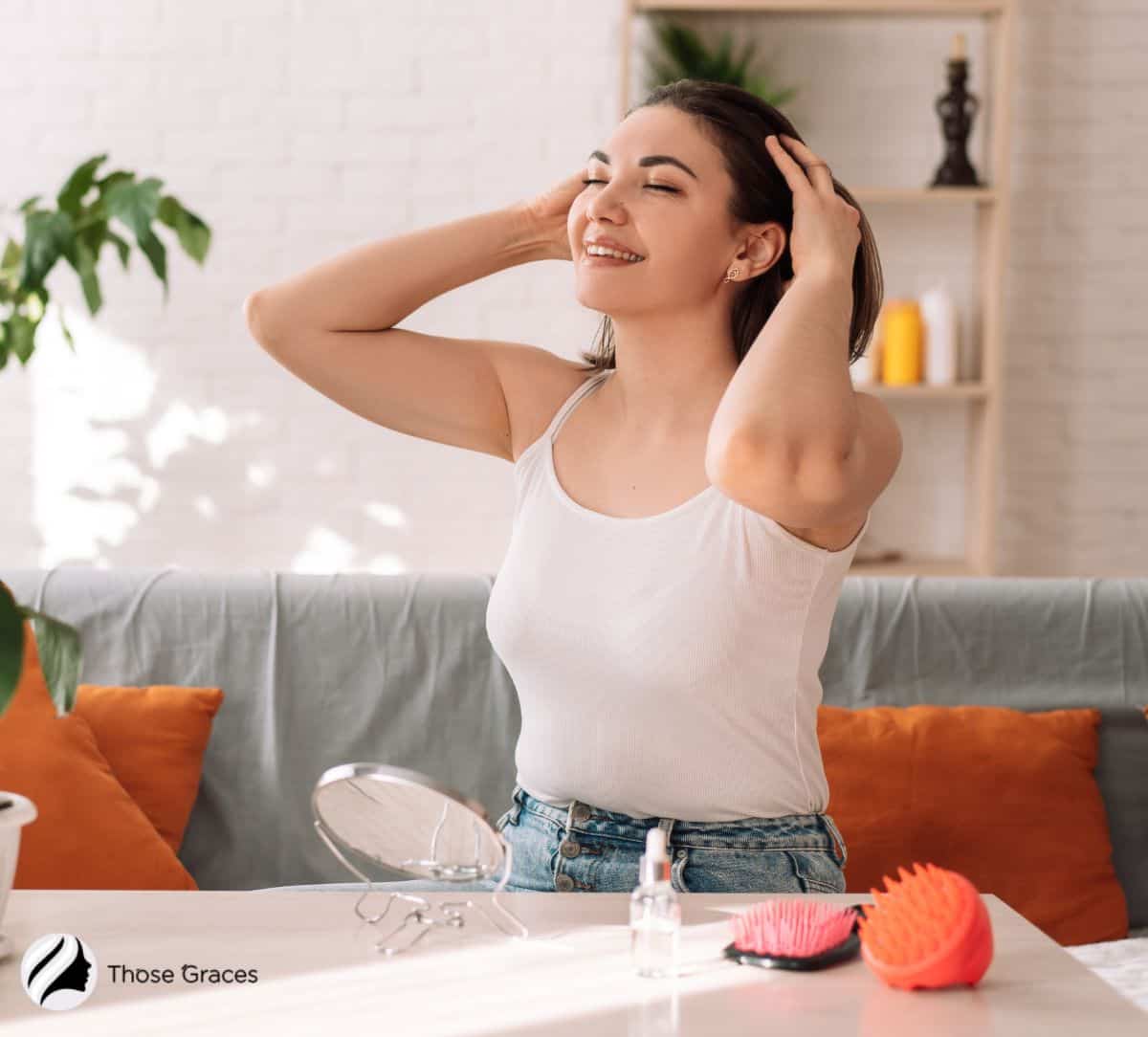 2- Deep Conditioning is A Must
We recommend adopting a deep conditioning treatment if you're hesitant about using natural ingredients on your hair.
Depending on your mane's condition, do this once or twice a week to address dryness or roughness from heat styling.
Even with organic masks and packs, we suggest trying a deep conditioning treatment.
Doing this at least once a week ensures your tresses stay silky, supple, and fortified with extra moisture, reducing breakage and fall.
3- Consider Oil Massages For Your Hair
Another excellent way to reduce hair fall and keep your manes away from the harmful effects of heat styling is by applying oil massage in your regular hair care regime. [2]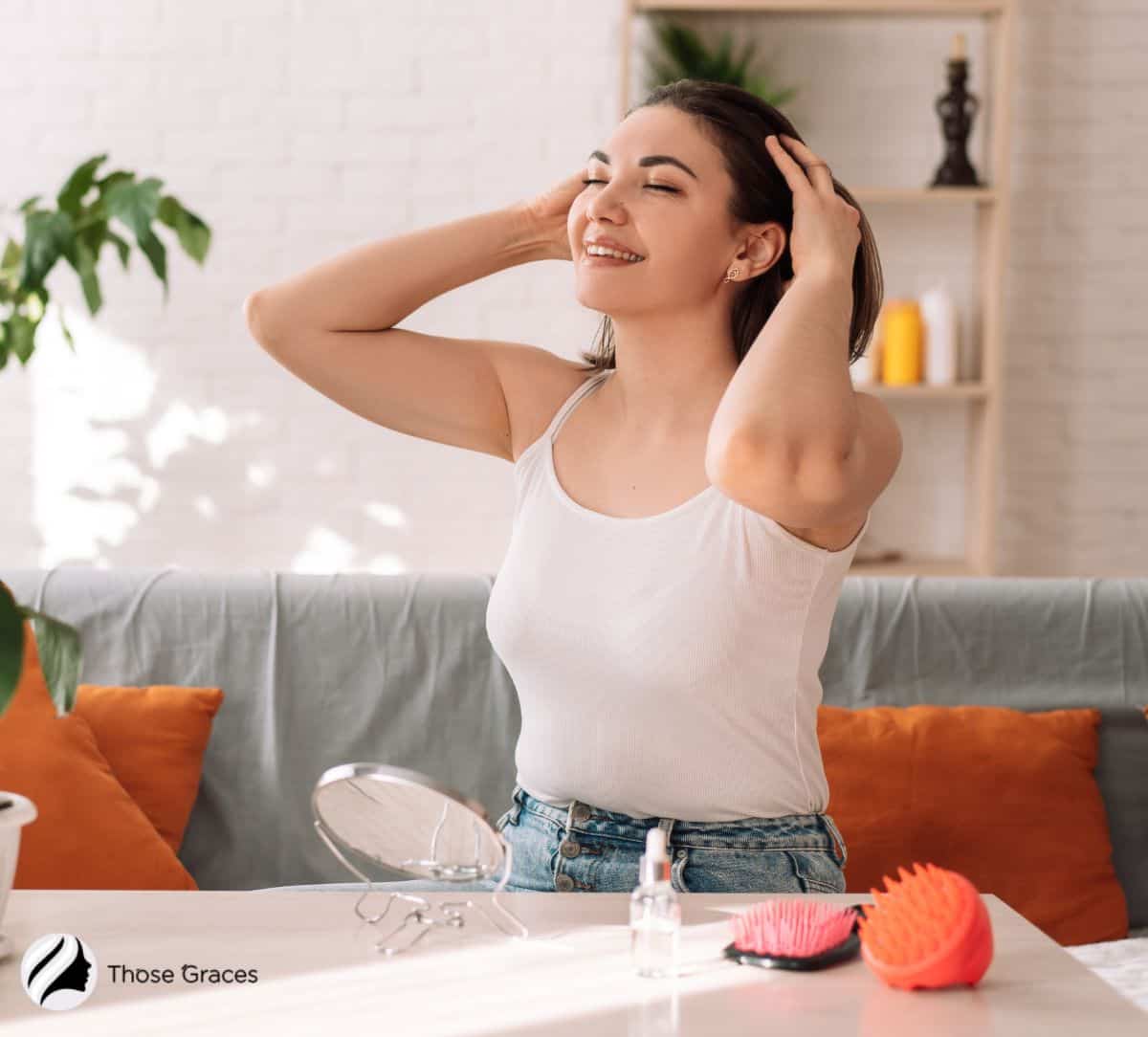 Hair oil, especially coconut oil like this Viva Naturals Organic Extra Virgin Coconut Oil, provides the right nutrients, vitamins, and minerals to your hair locks as well as the scalp so that they are not only moisturized and hydrated for a healthier outlook but are also stronger from the inside.
4- Opt For an Iconic Flat Iron
Before straightening your hair, we recommend choosing an ionic flat iron.
The negative ions from its ionic generator lock in your hair's natural moisture, preventing dryness, frizziness, potential hair fall, and breakage.
5- Lower Heat Settings
Also, while using the flat iron, always keep in mind to choose a temperature level that is most suitable for your hair type.
I WOULD recommend adopting heat settings that are relatively low because high heat can burn your tresses beyond repair and, at the same time, contribute to the factors responsible for extreme hair fall.
6- Don't forget the Heat Protectant
In addition to a safe straightener, don't forget to apply an excellent quality heat protectant to your precious manes to not only protect them from the ever-damaging effects of the high heat of a heat styling tool but at the same time also help to style them effortlessly.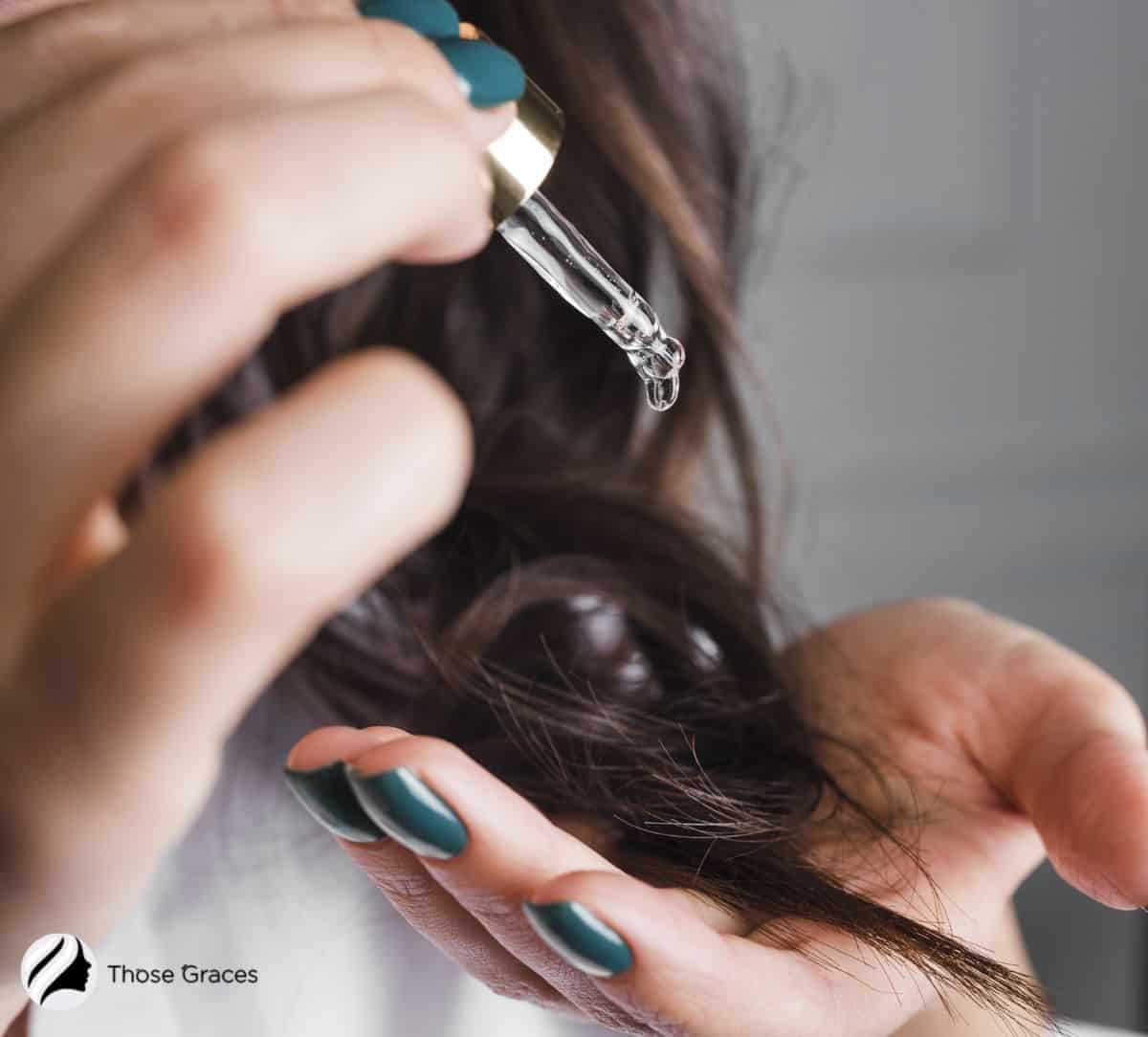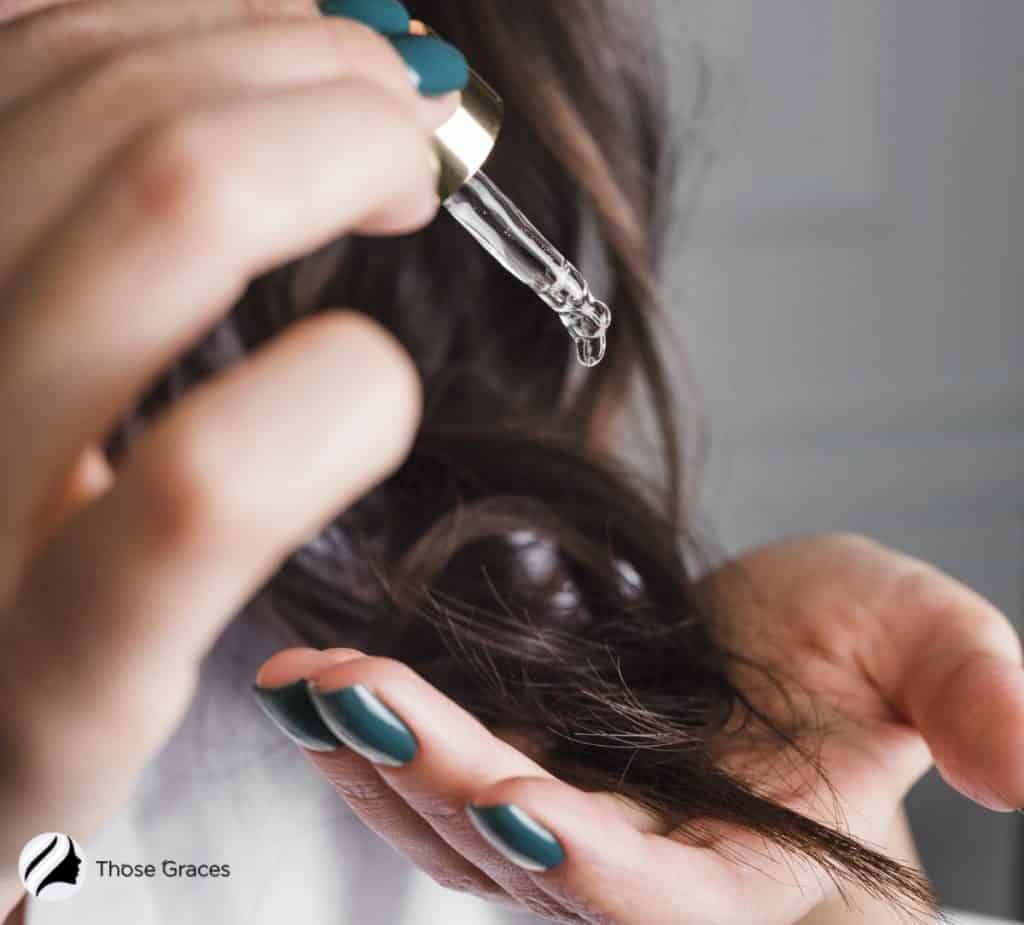 7- Have A Good Hair Routine
Lastly, we want to reveal that a good hair care routine is the key to maintaining healthy hair locks even when you try regular heat styling.
Heat styling might not cause hair to fall directly, but it can trigger other factors that result in severe breakage and intense hair fall.
Therefore, I strongly recommend adopting a proper hair care routine to preserve your tresses completely.
FAQs
How often can I safely use a hair straightener without causing significant damage?
Ideally, limit straightening to 2-3 times a week, and always use a heat protectant to minimize damage.
Can the type of hair straightener I use make a difference in potential hair damage?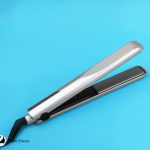 Yes, ceramic and tourmaline straighteners distribute heat more evenly, reducing the risk of heat damage compared to metal plate alternatives.
Is there a difference between hair breakage and hair loss from the scalp?
Absolutely. Hair breakage refers to strands breaking off anywhere along their length, often due to damage. Hair loss from the scalp involves the hair follicle and can be caused by factors like genetics, stress, or health conditions.
Conclusion
Straightening irons are miracle workers for that sleek look, but they do come with a caution label.
Your tresses crave tender loving care, so it's all about balance – style with sensibility. After all, who wouldn't want to flaunt their locks while keeping them robust?
So, the next time you reach for that hair tool, will you be thinking twice about the health of your hair?
Sources
1. Joe. How Hair Heating Tools Might be Damaging Your Hair [Internet]. Evergreen Beauty College. 2022 [cited 2023 Jul 20]. Available from: https://www.evergreenbeauty.edu/2013/01/does-using-a-flat-iron-cause-hair-loss/