Wondering which type of flat iron you need for your hair type?
This guide will help you make an enlightened decision.
Find out which iron is suitable for your hair type!
It is important to know about the types of flat irons available.
Key Takeaways
Ceramic Flat Irons: Deliver even heat distribution, ideal for fine to medium hair.
Titanium Flat Irons: Heat up quickly, perfect for thick, coarse hair.
Tourmaline Flat Irons: Produce negative ions, reducing frizz and enhancing shine.
The 6 Different Types Of Flat Irons & How They Work
In this article, we talk about the types of flat irons according to their materials, their uses, and which is best depending on your hair type.
Generally, the materials are the main aspect where most flat irons differ and where you should spend most of your time buying a new flat iron.
Mainly there are 3 types of flat iron materials you find in the market:
Titanium Flat Irons
Tourmaline Flat Irons
Ceramic Flat Irons
There are other materials, too like
Ionic,
Professional,
Wet to dry flat irons.
We will cover all of them below.
1. Titanium Flat Iron
Titanium is a durable metal found on the earth, and it is now widely used in flat irons. [1]
Titanium flat irons are extremely beneficial for thick or coarse hair because of their heat transfer system.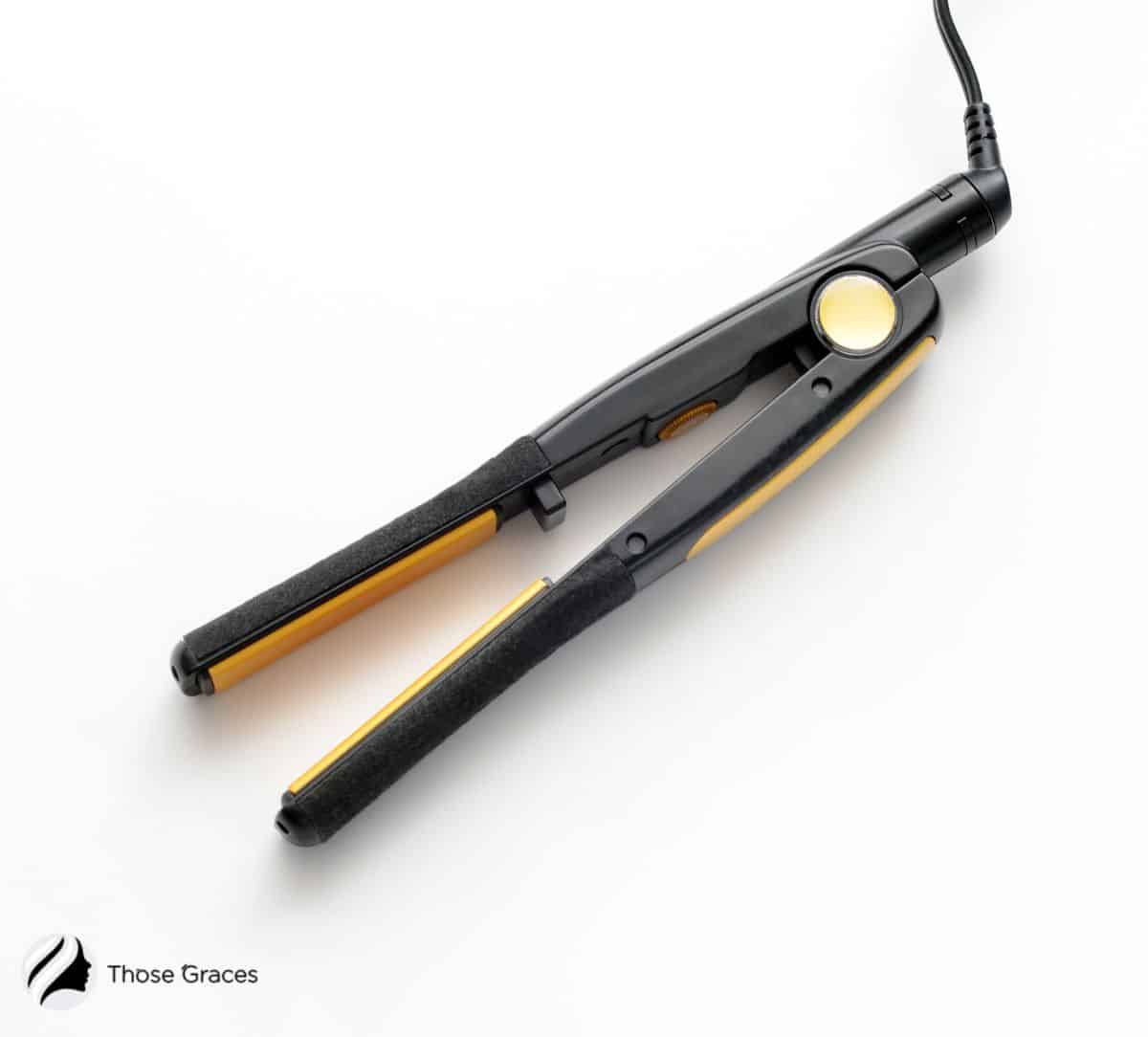 It can transfer heat quickly and evenly. So, if you are tired of wasting time straightening your hair, you should get one of these.
Titanium flat irons distribute (and generate) heat perfectly by producing negative ions.
Negative ions produce infrared technology, which can tame your frizzy hair well. It tames the frizz and makes the hair look shiny and sleek.
On the other hand, those with thick hair struggle with straightening because it takes so much time.
Titanium-made straighteners use a modern heat transfer process to transfer heat from the iron to the hair fast and evenly. So it takes less time to straighten the hair.
But those who have thin hair also can use it without any hesitation. Titanium flat irons generally have a wide range of heat settings.
The temperature can be controlled as needed. So, you can always avoid hair damage with it. Furthermore, titanium is a well-known flat iron material that does the least possible damage to your hair.
It is a long-term investment in your hair care. Moreover, titanium is one of the most durable flat irons available, so you won't have to worry about replacing it for a long time.
Although good quality titanium flat irons can cost a little more than other flat irons, they are worth the price.
Dive into the fun world of hair tools as we pit titanium against ceramic flat irons – which one's the champ for your hair type? Let's find out!
2. Tourmaline Flat Iron
The negative ions in titanium flat irons are also available in tourmaline flat irons.
Therefore, if your hair is curly, damaged, or unhealthy, this flat iron will suit you best.
Because such hair is rich with positive ions, negative ions can perfectly tame it down.
It will give your hair a shiny and healthy look by securing moisture. On the other hand, tourmaline flat irons need less heat to straighten hair, so your hair is less likely to get damaged.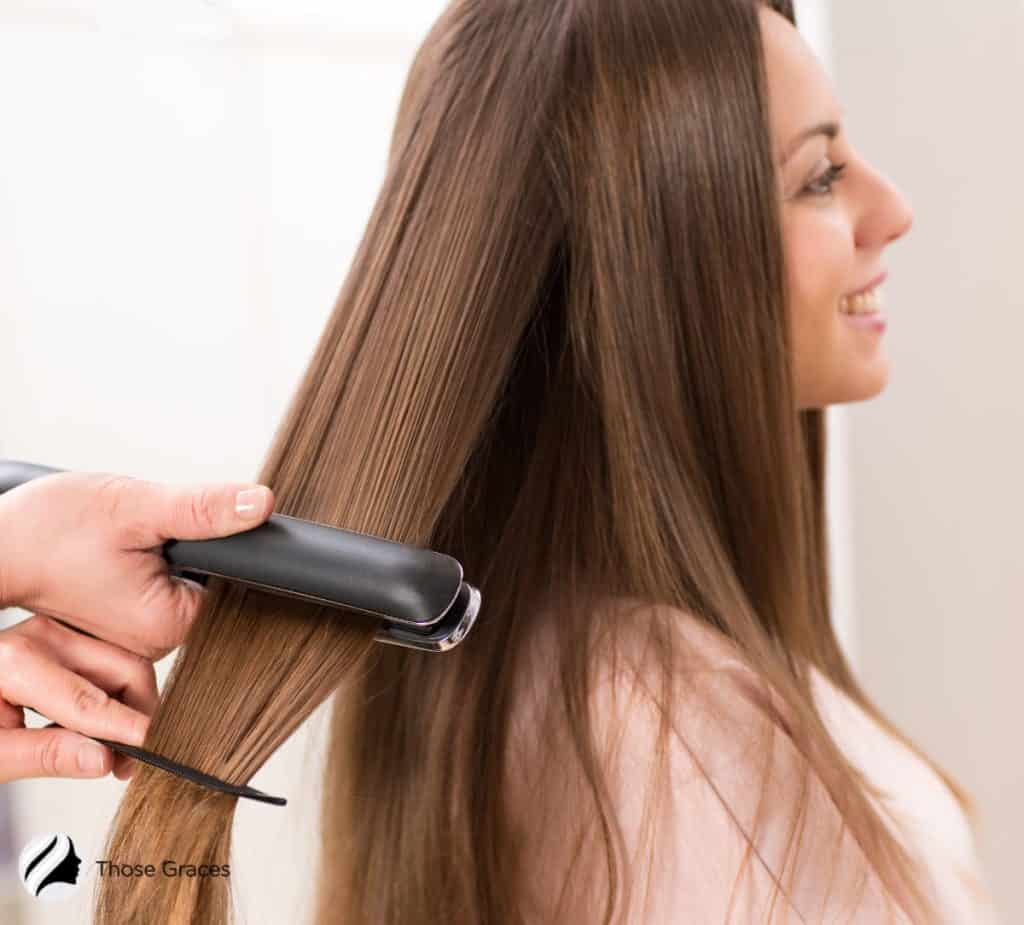 One of the many reasons flat irons damage hair is the lack of smoothness on the flat iron's surface.
Since tourmaline is not a single metal, it cannot be used as a single material. Generally, it is used as a coat of dust over the ceramic surface.
Ceramics is one of the smooth surfaces used in flat irons. So the surface of tourmaline flat irons is so smooth that it should never cause any hair damage.
Tourmaline flat iron distributes heat evenly to your hair, requiring no more than a few seconds to straighten one section of your hair.
It will cut your hair styling time in half. Moreover, tourmaline also helps repair your hair's damage and prevent further damage as tourmaline dust protects the hair from excessive heat.
Another cause of hair damage and frizziness is the lack of moisture in our hair. Flat iron generally brings out all the moisture and makes it drier.
But tourmaline flat iron prevents this process and locks the hair's moisture, making the hair healthier and shinier.
3. Ceramic Flat Iron
What is ceramic? It is an inorganic, nonmetallic material that becomes very hard through heat. It is also corrosion-resistant.
The main reason ceramic is used in flat irons is its even heat distribution and lower price.
Flat iron plates made with ceramic have a smooth finish. Thus, it is most suitable for fine and thin hair.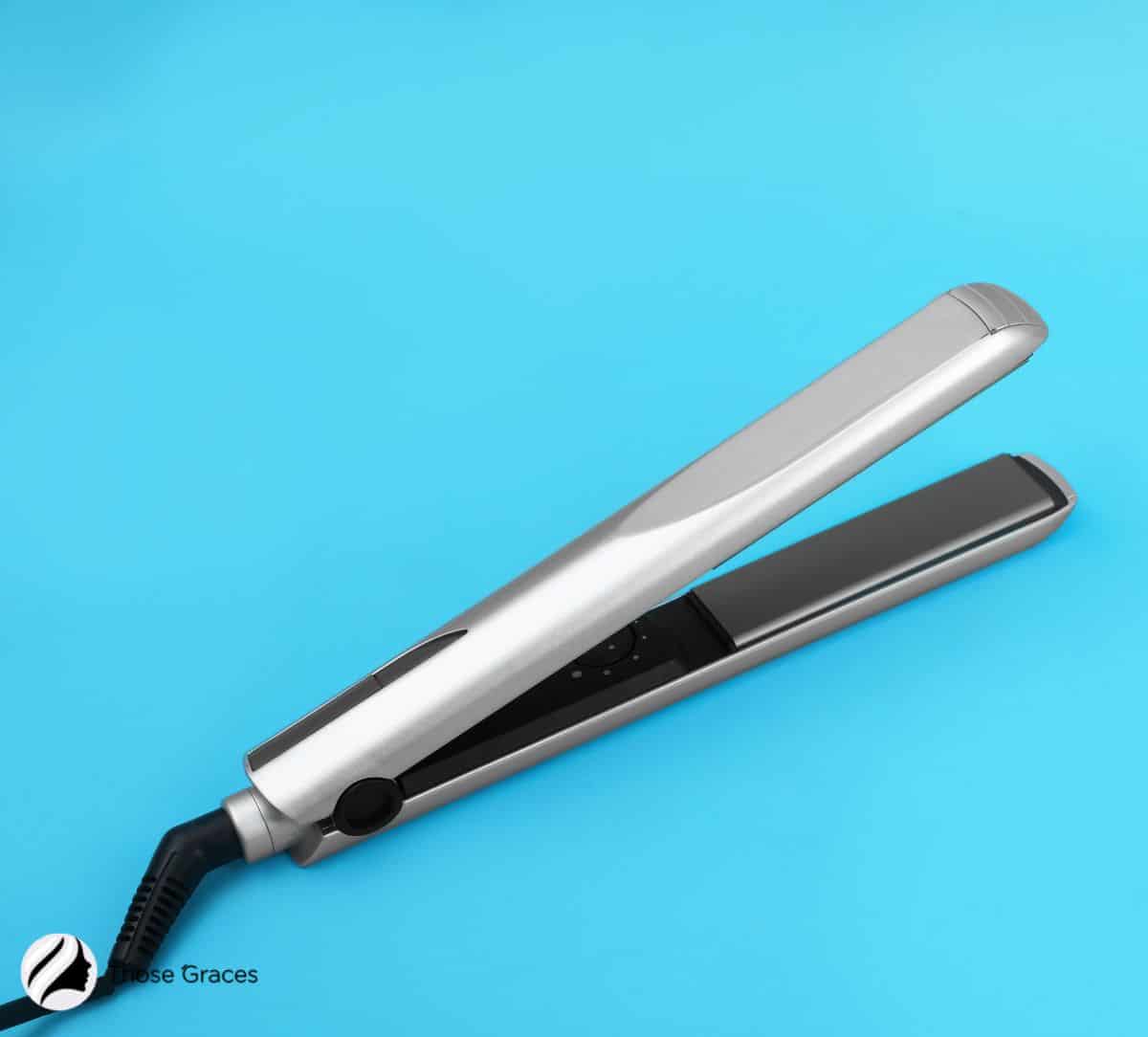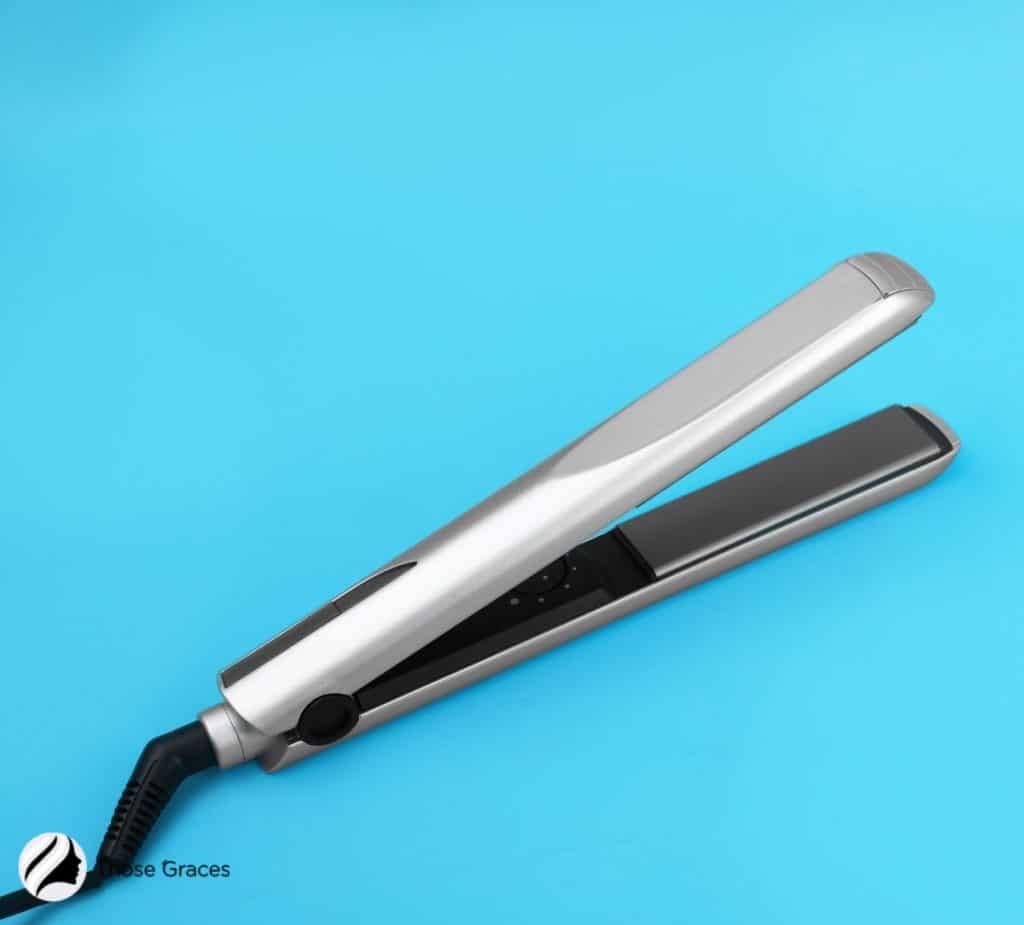 This is one of the main reasons these plates are trendy. You'll experience flawless and smooth ironing with an exceptionally smooth finish while straightening or styling your hair with ceramic flat irons.
But why are these ceramic plates preferred by girls worldwide? These plates are extremely safe and ideal for thin and fragile hair.
Moreover, ceramic flat irons do not get heated easily. The temperature is easily manageable.
That means, in ceramic flat irons, you will find a wide range of temperature controls to suit your hair's heat.
However, ceramic hair straighteners are also well known for providing consistent heat so that your hair gets less damaged.
Furthermore, ironing your hair requires less time, so you'll have extra protection for your fine strands.
More importantly, the "ionic technology" of ceramic straighteners can keep your hair frizz-free and keep moisture by neutralizing positive ions.
Lastly, ceramic flat irons are the most economical options among the ones mentioned in this article.
If you are searching for a great flat iron for your fine or thin hair, go for a ceramic one.
4. Ionic Flat Iron
The term ionic means it generates negative ions and neutralizes positive ones.
Our hair generally gets positively charged from the water content (H2O+) and humid weather.
The positive ions cause frizziness, damage, breakages, and other damage to our hair.
Therefore, it must eliminate the positive ions to keep our hair healthy and in good condition.
Thus, hair experts suggest using hair tools that provide enough negative ions, which will help make your hair smoother, shinier, and frizz-free. [2]
Ionic flat irons are best for frizzy, dry, breakage-prone, curly, or coarse hair.
You can use ionic flat irons on your fine hair, but you should be careful and set the temperature low.
Ionic straighteners lock the moisture into your hair, making it smoother, softer, and shinier.
If your hair is too dry, damaged, or breakage-prone, try the Bio Ionic 10x Flat iron for smoother and shinier hair.
You can find many other ionic flat irons in the market, but this one is our recommendation if you have not used any ionic straightener before.
5. Wet to Dry Flat Iron
These flat irons are specially made to use on wet hair. The venting system will allow you to straighten your hair in just one step.
This flat iron is for you if your hair is heavy or you have very thick, long, coarse hair. It can also prevent frizziness.
But if you want your hair smooth and shiny, like ironing with an ionic or ceramic hair straightener, you may be disappointed.
Nevertheless, these irons are a great replacement for blow dryers. If you don't have much time to blow dry your wet hair, these irons can do that.
However, these flat irons are not as reliable as the other irons we talked about, though these are usually high quality.
Moreover, there is no safe technology in these—other models with more advanced technology work really well on damp hair.
Our recommendation goes to these two wet-to-dry flat iron:
6. Professional Flat Iron
This name indicates the flat irons, which professional hair experts recommend.
These hair straighteners are being used in salons or beauty parlors.
These flat irons have superior features and longevity than most straighteners people keep at home.
These flat irons can give your hair incredible texture, glow, and any professional style.
But remember that these irons are expensive, and you need to be pro to use them.
Are There Any Other Flat Iron Options?
You can find other flat irons in the market, but not all are suitable. Some are made with silicone or rubber, which can help you sort out the strands when pulled out.
On the other hand, less expensive irons tend to have small Teflon-coated plates.
Additionally, there are metal and glass flat irons. But these are very low-quality irons, and iron plates can burn, break or damage your strands quite easily.
We always recommend staying away from these types of hair straighteners.
FAQs
Which flat iron type is best for reducing hair damage?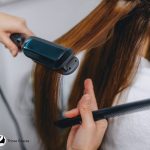 Ceramic flat irons offer even heat distribution, minimizing the risk of hair damage.
I have thick, curly hair. Which flat iron should I choose?
Titanium flat irons are ideal for thick, curly hair due to their rapid heating capability.
How can I achieve a shiny finish with a flat iron?
Tourmaline flat irons release negative ions, which can help reduce frizz and boost hair's shine.
Final Verdict
You must understand the type of flat irons available. You can get excellent results while protecting your hair with the right one.
Therefore, buy a flat iron that fits your type of hair and helps you save time when you straighten your hair.
Resources
1. The hardest metals on Earth [Internet]. metinvestholding.com. [cited 2023 Jul 19]. Available from: https://metinvestholding.com/en/media/article/samie-prochnie-metalli-na-zemle#:~:text=Titanium%20is%20a%20natural%20metal
2. https://www.facebook.com/InStyle. What Ions Actually Do For Your Hair [Internet]. InStyle. [cited 2023 Jul 19]. Available from: https://www.instyle.com/hair/what-do-ions-actually-do-your-hair