Confused between Gel vs Foam cleansers?
Here is the one-stop solution to end your struggle.
Below, we'll talk about both Gel and Foam cleansers, and their role in an effective skincare regimen!
Let's dive in!
RELATED: Cream Cleanser vs Foaming Cleanser
What are Cleansers?
Before we jump into the difference between the two, we should have a good idea of what cleansers actually do.
Facial Cleansers can be generally classified as advanced and more efficient face washes, they do more than a face wash can.
While a face wash only cleans your skin superficially, a cleanser penetrates your skin and cleans it thoroughly.
A facewash can irritate your skin, as it sucks in all the moisture and protective oils from the skin making it dry and itchy.
A cleanser on the other hand, not just deep cleans your skin but infuses it with various benefits.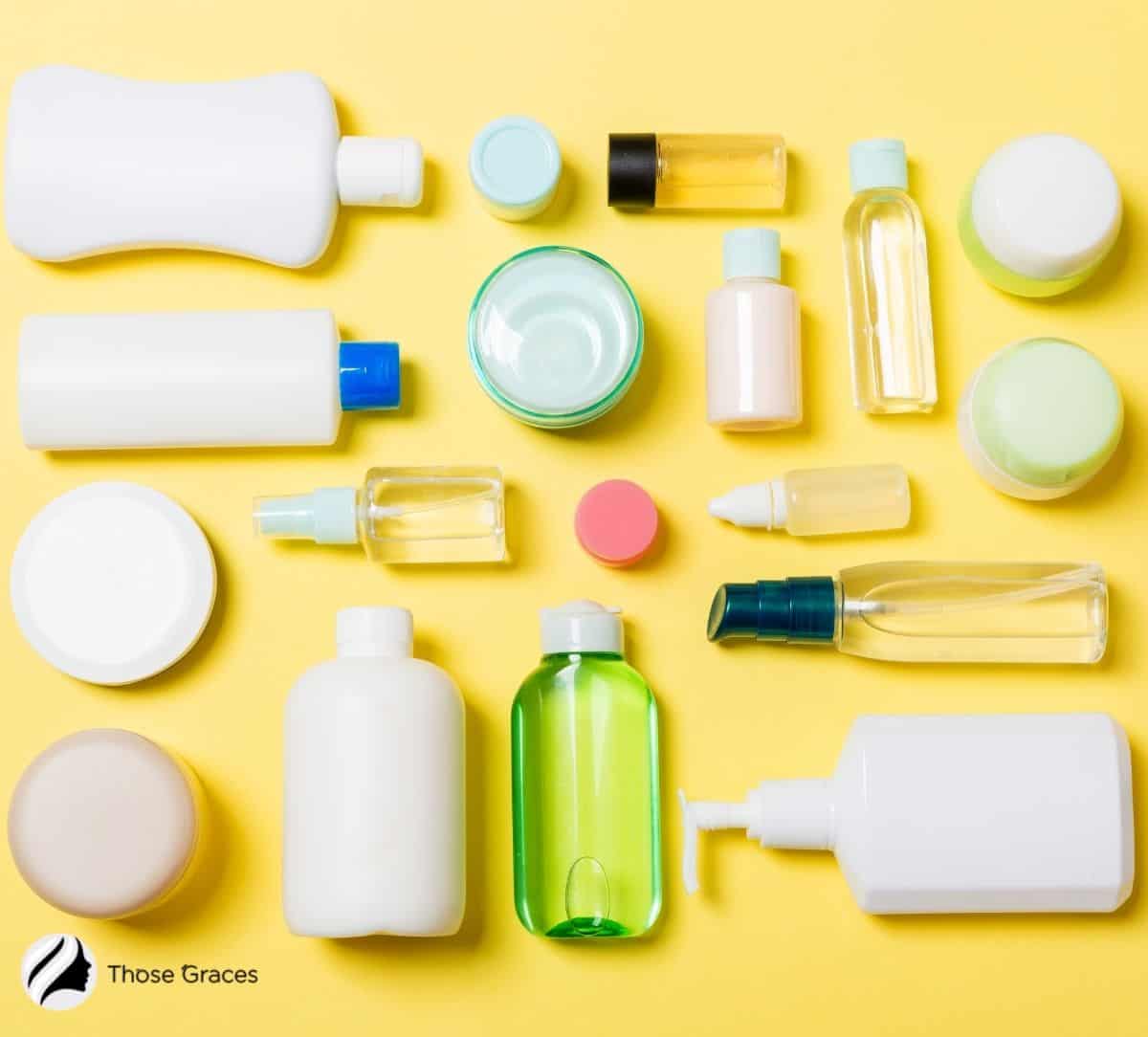 This is what a cleanser does:
Cleans clogged pores and excess oil.
Rids your face of pollutants that stick to the skin throughout the day.
Removes thin layers of dead skin.
Nourishes and moisturizes deeper skin levels along with cleaning them.
Mildly cleans sensitive skin.
The marker of a good cleanser is; it should feel great on the skin. Moreover, you should feel rejuvenated after its use.
Some cleansers are created to cater to a certain skin type or tackle a specific skin issue. Whereas, other cleansers are more generic and can be used by normal skin types.
But the world of cosmetics is not just limited to a single type of cleanser. However, the most common and popular types of cleansers are; Gel Cleansers and Foaming Cleansers.
Let's explore these two types of cleansers in great detail and find out which is the best fit for YOU!
What is Gel Cleanser?
In simple terms, a Gel cleanser has a texture and appearance similar to hair gel. They are designed for mild cleansing.
But, don't misunderstand it for being an ineffective cleanser. Gel cleaners preserve the necessary oils of the skin and do not scratch or scrub the skin cells.
This could be great for people with severe skin issues or generally sensitive skin.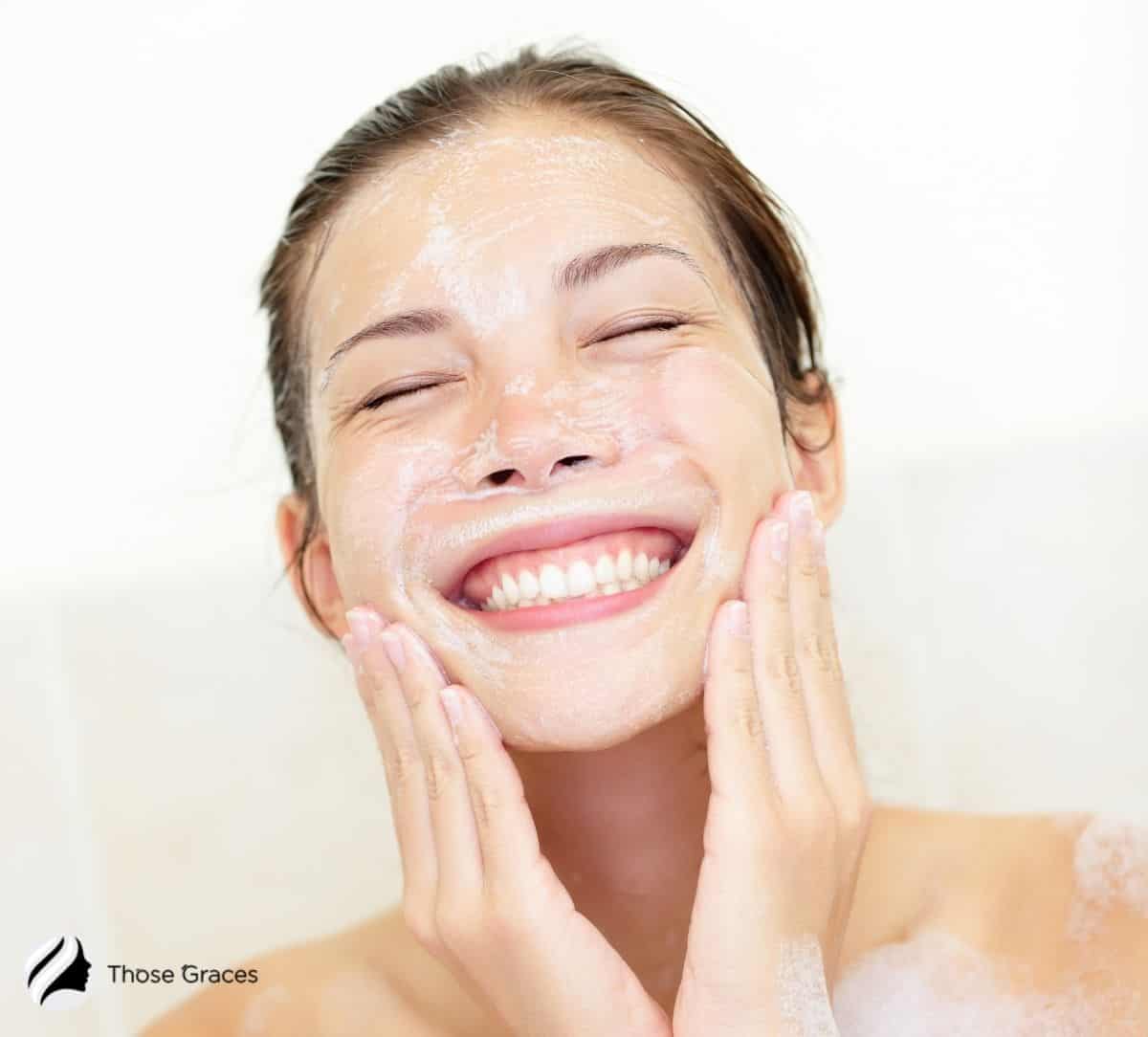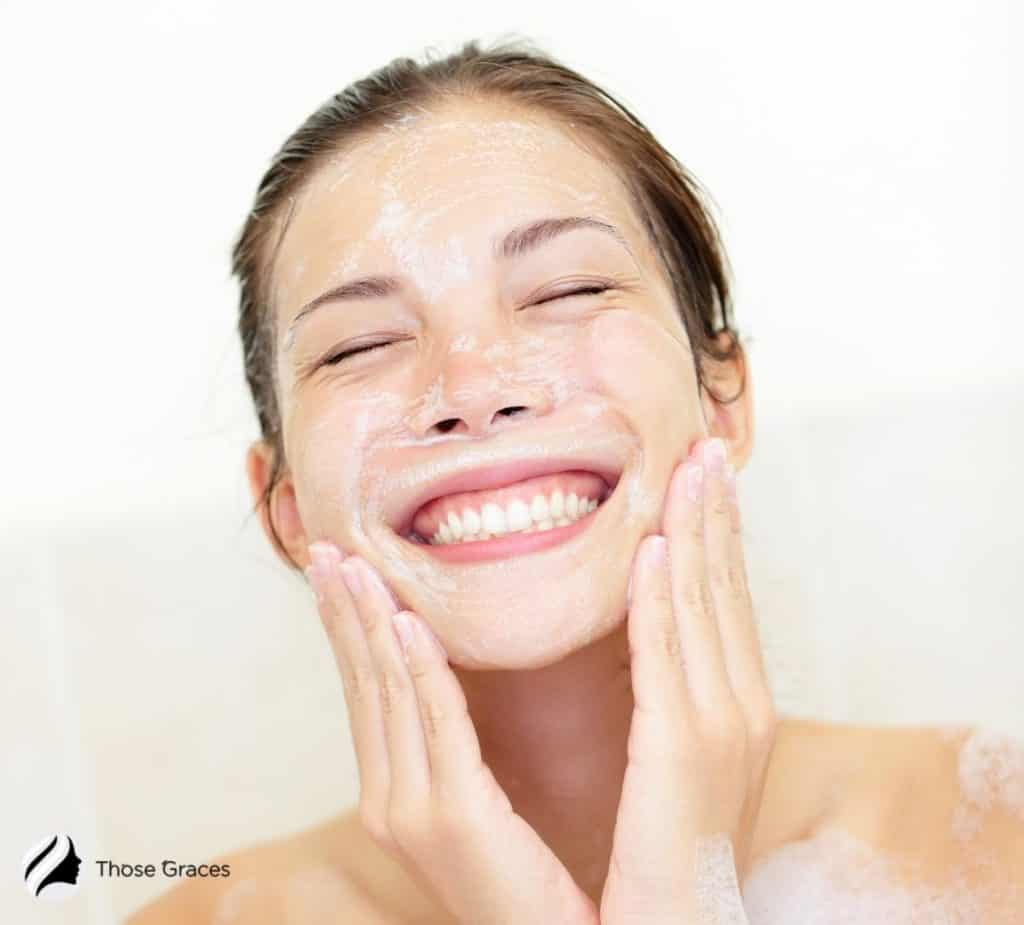 Gel cleansers are completely transparent or translucent. They do not have the bubbly texture of a foam cleanser and they hardly lather up.
However, that does not mean they are useless. They are best to clean the upper and secondary layers of the skin. They rarely deep cleanse but still manage to extract oil and dust from your pores.
Gel cleansers contain mild ingredients which are not very harsh on your skin. They are great to manage the pH of the skin and they also brighten your skin significantly.
If you're struggling with acne and wondering whether to choose CeraVe or Cetaphil, check out our article comparing 'CeraVe vs Cetaphil for Acne' to make an informed decision."
What Skin Type is Gel Cleanser Best for?
Gel Cleanser is recommended for sensitive and irritative or itchy skin types. People with combination skin also prefer gel cleansers mild cleansing effect.
Although many gel cleansers remove extra oil, they do not bear your skin of all its oil and thus are good for dry skin as well.
But if you are new to the market of cleansers, and have a dry or sensitive skin type try a gel cleanser first. It is the ideal first choice for your skin type.
Below are some pros and cons of gel cleansers.
| Benefits | Drawbacks |
| --- | --- |
| No skin irritation. | Not designed for oily skin. |
| Best for sensitive skin. | It can be too mild for certain skin types. |
| Mild ingredients with no artificial harmful chemicals. | It does not lather up, hence more quantity of cleanser is needed for deep cleansing. |
| Smooth and soft skin after every wash. | |
What is Foam Cleanser?
If you have ever seen a cleanser commercial, the bubbly and foamy skin cleansing product flaunted by the model is probably a foam cleanser.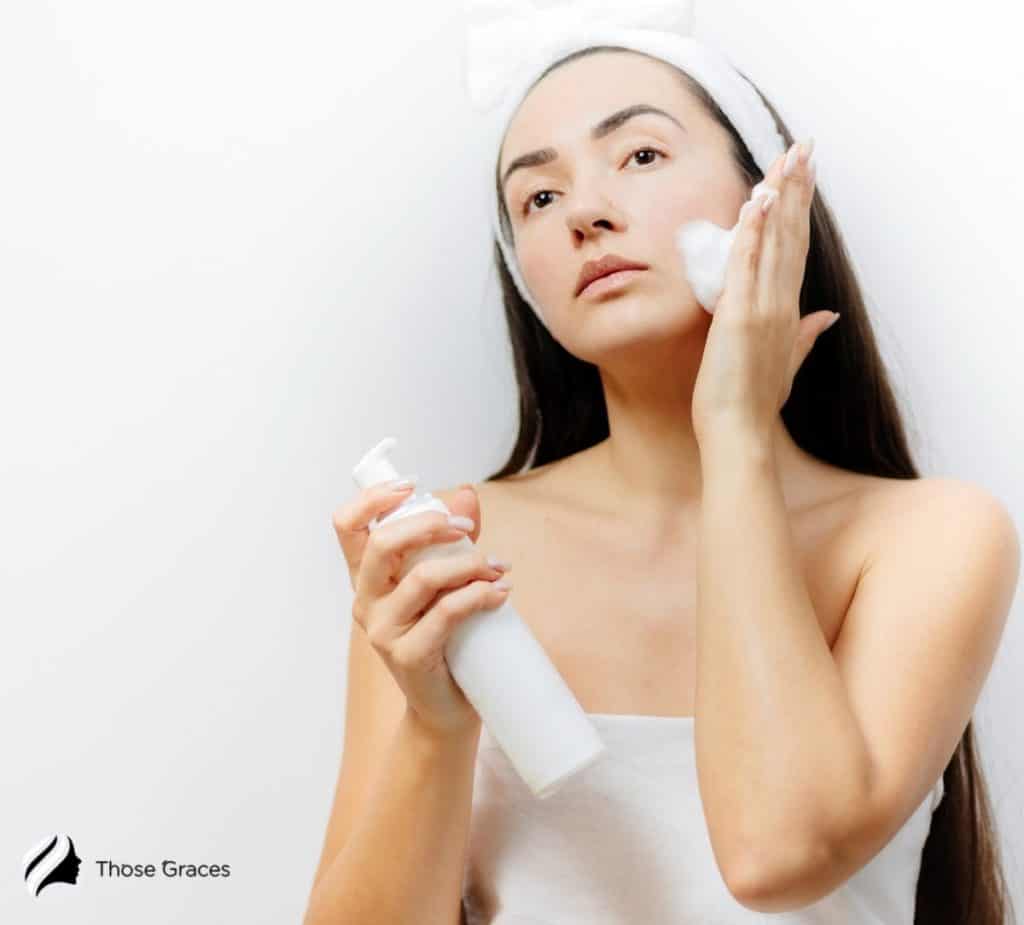 These cleansers are considered to be one of the basic and commonly used cleansers. The main purpose of these cleansers is to deep cleanse.
Compared to other types of cleansers, foam cleansers go deeper into the layers of the skin and clean in.
The interior layers of the skin accumulate a lot of sebum on a day-to-day basis. We do not notice it until it starts reflecting on the outer skin layers.
A foam cleanser removes this collected dirt on daily basis and keeps the skin impeccable inside out.
Foam cleansers come in both tubes and small bottles. It either comes out in the form of foam or a slick paste, that turns into lather and bubbles once it comes in contact with water and your skin.
Foam cleansers are often criticized for being irritative or dry. The main reason behind it is the use of synthetic ingredients.
Many modern cleansers often consist of Sodium Lauryl Sulfate or (SLS) a synthetic agent. Often people using foam cleansers are allergic to SLS and therefore hate foam cleansers in general.
So, if you have had a bad experience using foam cleanser, chances are your skin reacted negatively to SLS or one of the other synthetic ingredients.
Try to use more natural foam cleansers. Go for the once made up of flower and herbal extracts consisting of natural aromatic oils in it.
Korean foaming cleansers are currently trending in the skincare market. You can check out the Korean Cleansing foam for oily skin.
What Skin Type is Foaming Cleanser Best for?
Ideally, foam cleansers are suggested to people with oily and acne-prone skin. Simply due to its capacity to deep cleanse and penetrate the intricate layers of skin and discard the gunk stuck in it.
Also, if you often wear makeup, foam cleansers are best for you. As it completely removes makeup particles hidden in the pores of your skin and inhibits clogging.
If you are wondering whether a foaming cleanser is good for dry skin? No, it's not. As it will strip the dry skin of what little amount of moisture it has, making it extremely dry and chipped.
Below are some pros and cons of foam cleansers.
| Benefits | Drawbacks |
| --- | --- |
| Makes your skin feel fresh. | SLS (Sodium Lauryl Sulfate) in foam cleansers can be harmful to certain skin types. |
| Many cleansers have antioxidants that prevent aging by reaching deeper skin levels. | |
| Deep cleansing with every wash. | |
| Prevention of black/whiteheads acne and excess oil. | |
Gel Vs Foam Cleanser: Which One Should You Choose?
If you are still confused about which one of the two you should choose, here are some pointers to make the best choice!
If you are new to skincare, it's best to start with a foam cleanser. Foam cleansers are meant for deep cleansing and if your skin is not oily or prone to breakouts a foam cleanser should be your first pick. Use a considerable amount of foam cleanser and warm water for first few washes.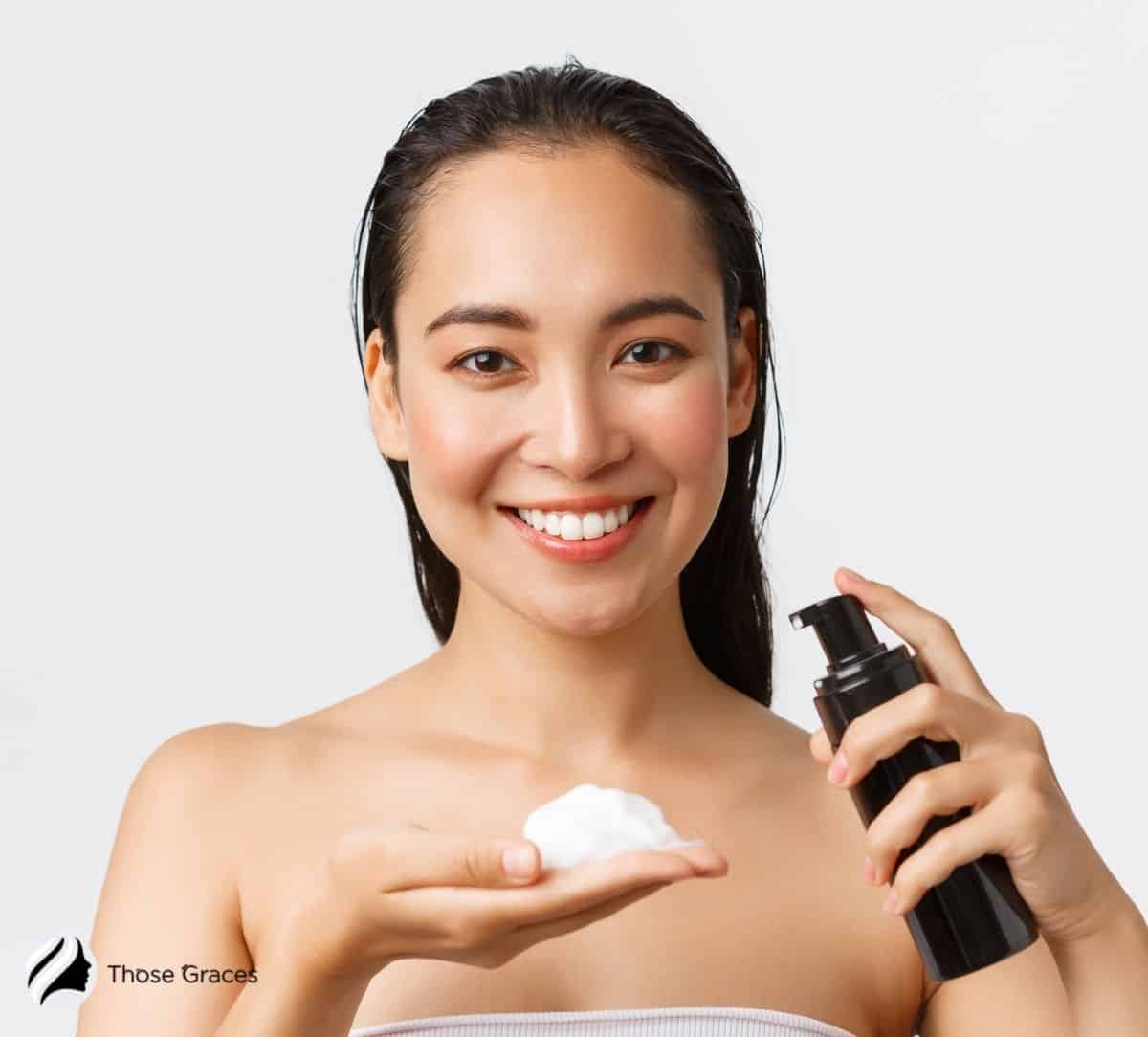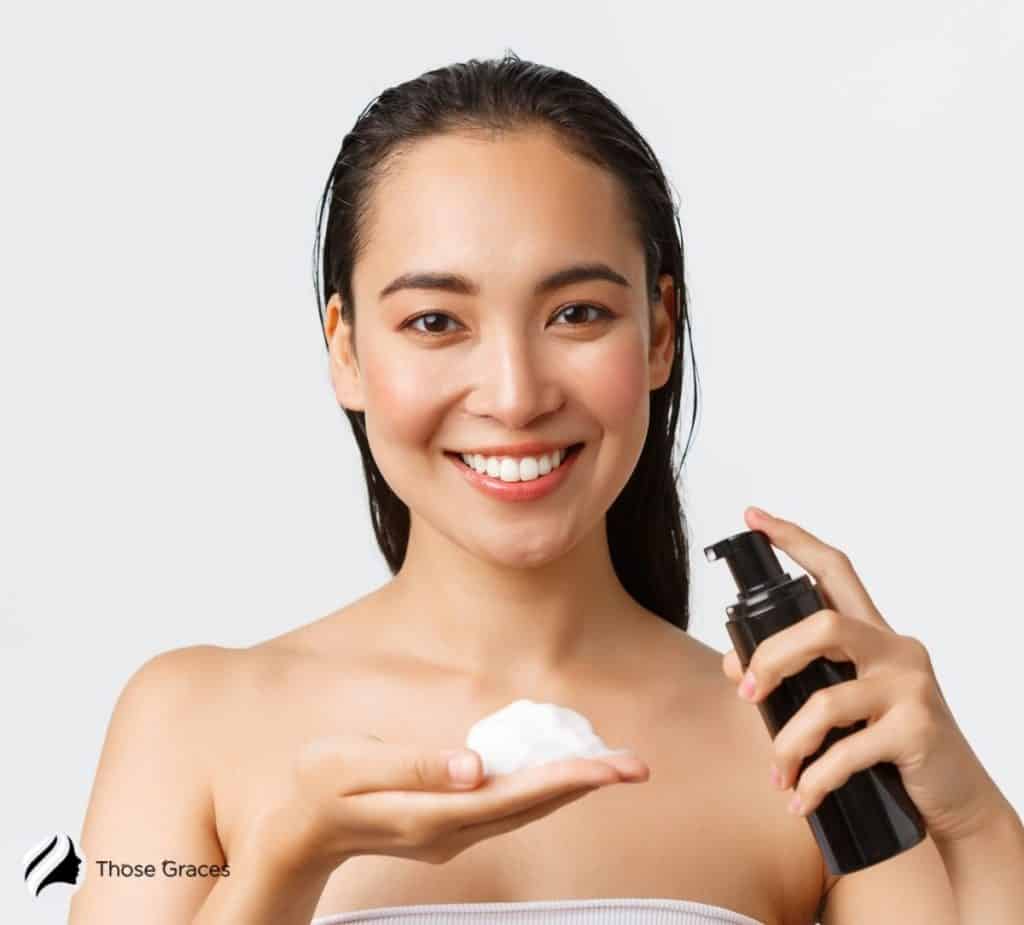 Go for a more natural foam cleanser and avoid the ones with SLS or other harmful chemicals. Using a foam cleanser first helps you understand your skin's reaction to different skincare products. If you don't think a foam cleanser is good for you, it's always an option to switch to a milder gel cleanser.
Gel cleansers are water based, so they trap the moisture in your skin far better than foam cleansers and help you look some unwanted oil as well. So choose your cleanser based on your skin type.
Don't forget to pair your cleansers with equally effective skincare products like cleansing cream, for an effective cleansing routine and a clean skin.
For more useful tips, take a look at this video:
FAQs
Are Gel cleansers the same as oil-based cleansers?
No! Oil and gel cleansers may sometimes look alike but are quite different. Gel cleansers are water base whereas oil cleansers are not. Gel cleansers consist of milder ingredients like a flower, tee tree, or herbal extracts along with essential cleansing oil. Oil cleansers have different ingredients and their composition totally differs from that of gel cleansers.
What are the different types of cleansers?
The different types of cleansers are gel cleansers, foam cleansers, clay cleansers, bar cleansers, cream cleansers, oil cleansers, and powder cleansers. With the constant advancements in the skincare and cosmetic industry, we may soon have more types of cleansers available in the market.
Are foaming cleansers bad for your skin?
No! Depending on your skin type, foaming cleansers could be good or bad for your skin. If you have oily or acne-prone skin it's best to use foaming cleansers to effortlessly get rid of the clogged pores and the dirt stuck in your skin.
Can I use a foaming cleanser Every day?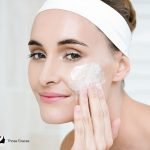 Yes! Cleansing your face at least twice a day is a must. Once in the morning and at night before bed. You can use a foaming cleanser to thoroughly clean your skin before you continue with the rest of your skincare routine.
What skin type is Gel cleanser best for?
Gel cleansers are best for sensitive and dry skin types. Gel cleansers are known to prevent dryness of the skin. Plus, gel cleansers have the moisturizing capacity that again aids in hydrating the skin for a longer period.
What skin type is Foam cleanser best for?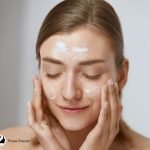 Foam Skin cleansers are best for oily and acne-prone skin. Foam cleansers can penetrate the skin and deep cleanse it. It reduces the excess oil production and gets rid of clogged pores to stop unwanted pimples.
Conclusion
Gel and Foam cleansers can soothe and clean their respective skin types. The right cleanser makes all the difference, so pick your cleanser wisely.
It's always best to know your skin and know your products before use!
References
Buddemeyer, Ruby. 2019. "How Often Should You Wash Your Face? I Put It to the Test." Cosmopolitan. Cosmopolitan. June 21, 2019. https://www.cosmopolitan.com/style-beauty/beauty/a28100561/how-often-should-i-wash-my-face/.
"What Is a Facial Cleanser – Skin Care Tips – Garnier." 2021. Garnierusa.com. 2021. https://www.garnierusa.com/tips-how-tos/what-is-a-facial-cleanser.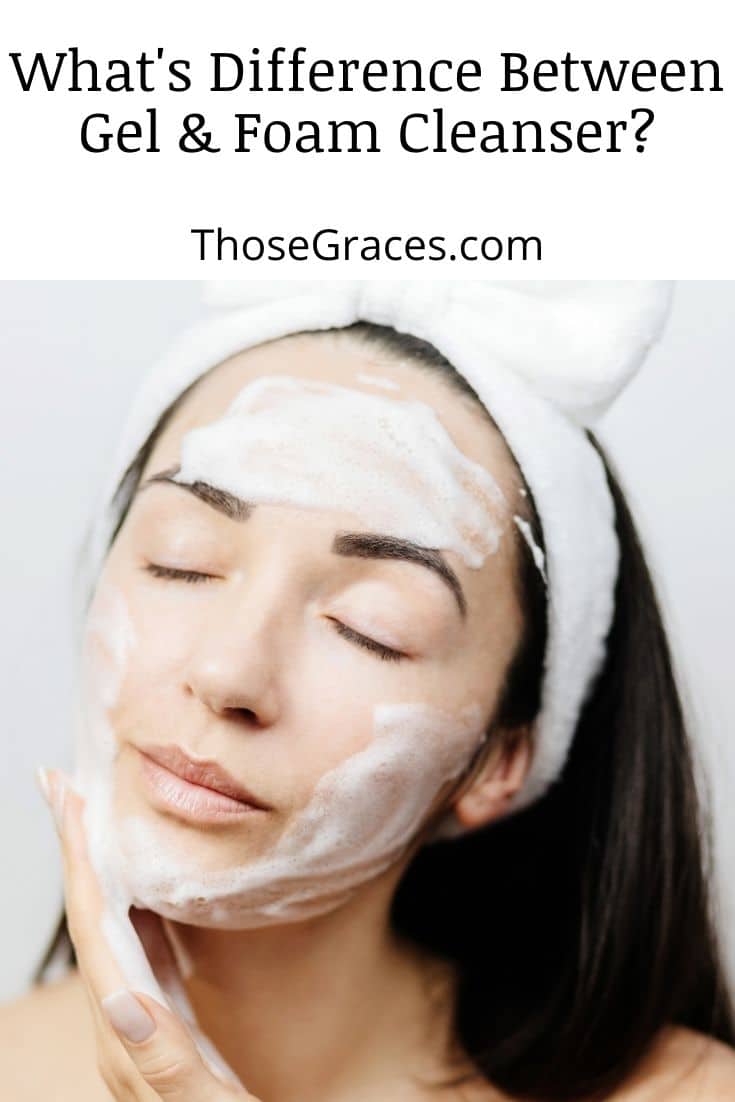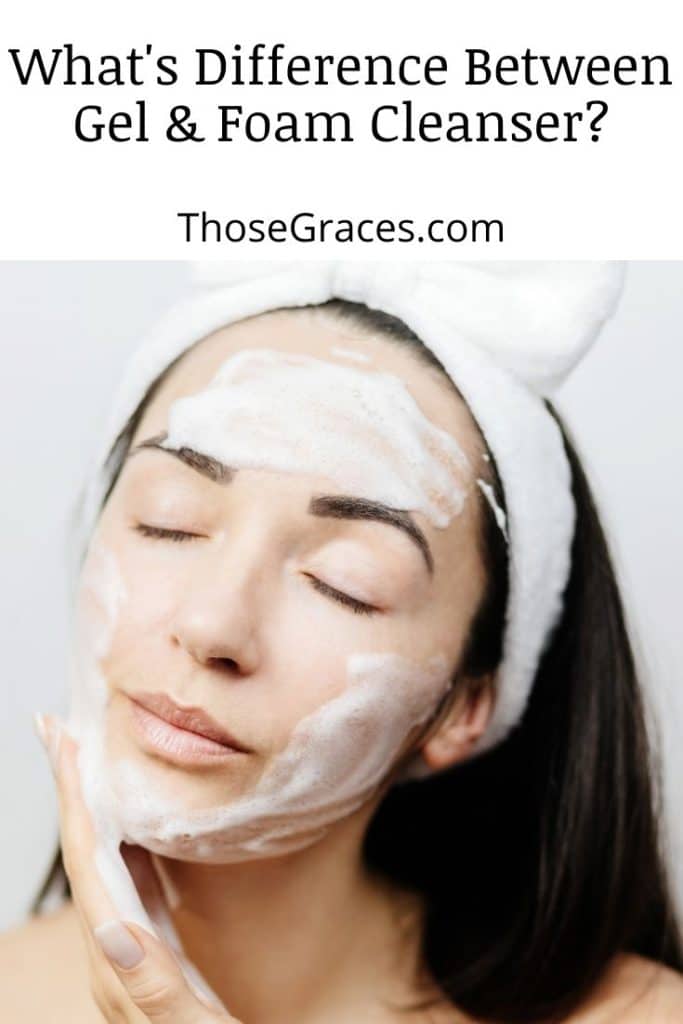 What do you like better, gel or foam cleanser? Let us know in the comments below!