If you're looking for some cute short gel nails, I've got you covered!
These adorable ideas below prove that you don't need super long nails to give yourself a great manicure!
Most- if not all- are easy enough to pull off at home, too, so they're perfect if you're on a tight budget.
Let's stop talking about and jump right in, shall we?
SEE MORE: Beautiful Fall Nail Designs
Our Top Picks
This post contains affiliate links. We earn a commission if you make a purchase at no extra cost to you.
Check out the table for a quick overview of our favorite nail polishes to use for these designs, then read on for more details!
10 Cute Gel Nail Looks to Try
As much as I adore nail art on longer nails, shorter nails are more practical for my line of work. If you're in the same boat, no worries; you can still give yourself a gorgeous mani with these ideas!
1. Summer Daisies Nail Art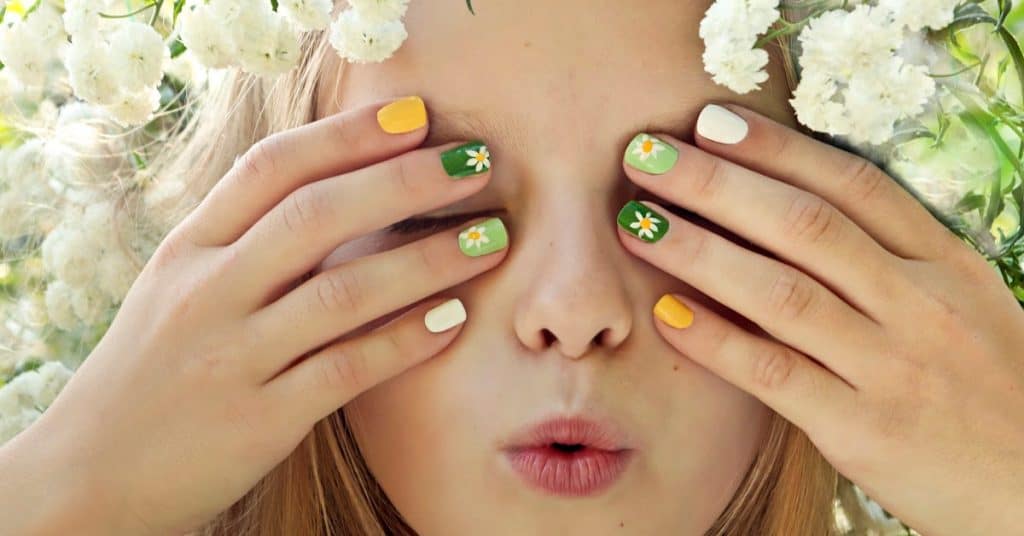 Since we're in the middle of summer, let's kick off this nail art party with a style that's perfect for the season!
These adorable short gel nails remind me of something you'd see hippies wearing in the 60s (or at least how Hollywood shows them, I wasn't there!).
The daisies are the hardest part. If you don't have a steady hand, ask a friend to help you out.
Get monthly nail art kits delivered right to your door!
CHECK MORE: Indie Flower Nails
2. Sparkly Pink Short Gel Nails
Bring on the sparkly with these gorgeous glittery gel nails! The hot pink color is perfect for both summer and winter, don't you agree?
3. Purple Gel Nails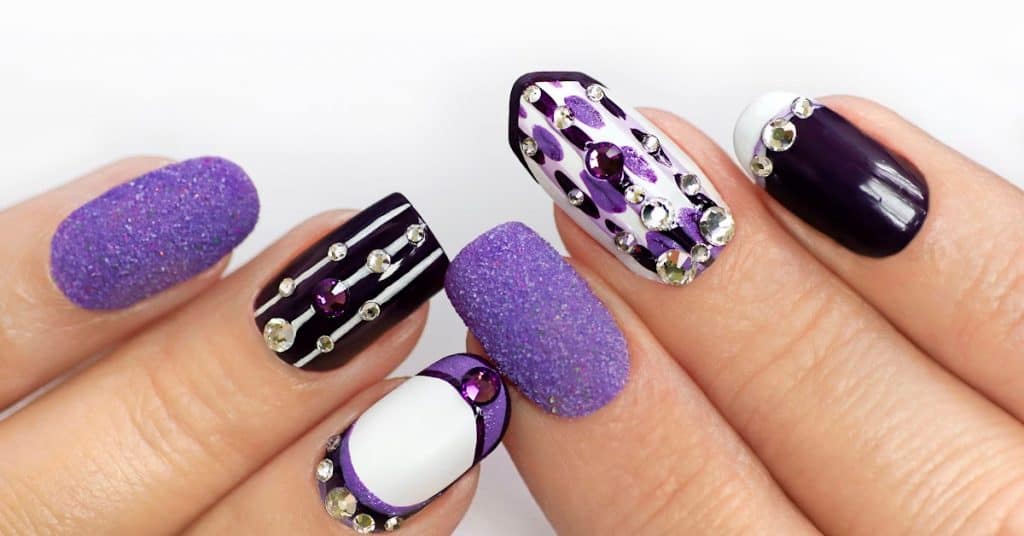 Okay, so these aren't exactly short-short, but you can pull off the look on nails that aren't quite as long.
Purple is my favorite color, so I'm ALL about these stunning gel nails! I love the combination of deep almost-black purple mixed with the lighter lavender-like shades.
They look complicated, but if you can draw a line, you can pull them off. Finish the look with some cute rhinestone nail stickers.
CHECK: Best Nail Polish Subscription Box
Try this all-in-one nail paint for a better look!
4. Lemon Nails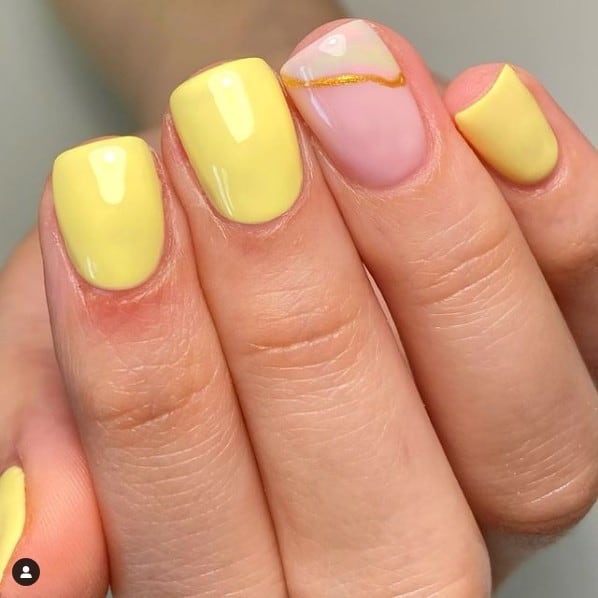 If you're looking for something that's very simple yet still pretty (and totally screams summer), I love these bright lemon cute short gel nails!
5. Red and Black Topography Map Nails
The drawings on these remind me of those topography maps from Geography class. I'm not really sure what they're called, but that seems as good a name as any, right?
Whatever you call them, they're perfect for those who want cute short gel nails that aren't all sparkly and pastel-y.
Don't forget to also check this simple Mandala nail art!
Make your gel nail polish last longer with this base coat!
6. Swirly Gel Nail Art
Yeah, I know, I'm awful at naming things. Again, whatever you decide to call them, these nails are positively stunning.
While it looks like you need a steady hand to pull it off, I personally think that imperfections would look like they belong there. So don't go too crazy trying to make perfect lines and swirls.
These colors are the perfect complement to just about any Indie nail art design!
7. Pastel Nails Outlined in White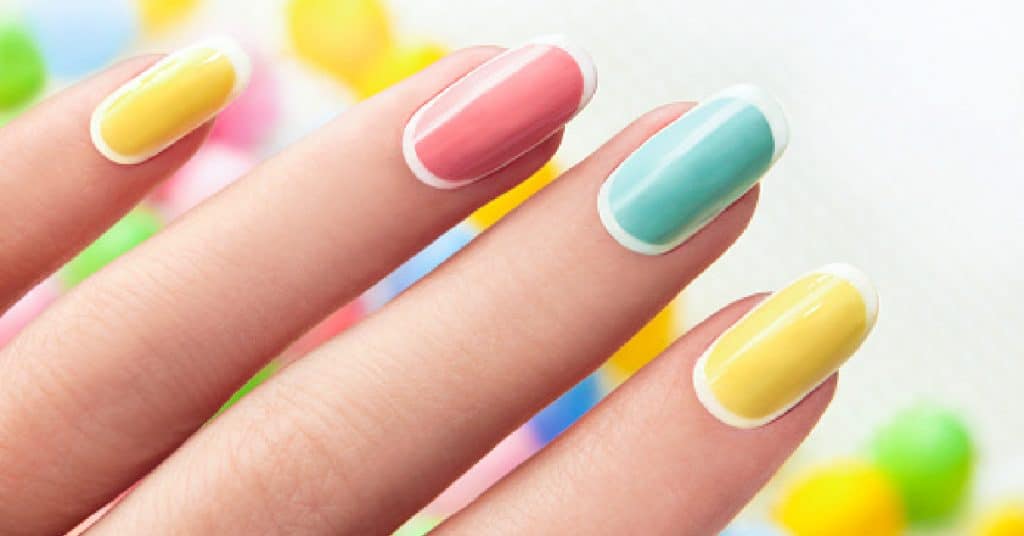 I love the simplicity of these gel nails. They kind of remind me of those dot candies. You know, the ones that are stuck to the paper, so you end up eating more paper than actual candy? Make sure to pair them with your favorite cotton candy perfumes!
I think these would be really easy to pull off if you did the color first, then outlined it (rather than creating an outline and trying to paint inside the lines).
Lock in your gel nail colors and keep them vibrant with this amazing lamp kit!
8. Zoo-inspired Gel Nails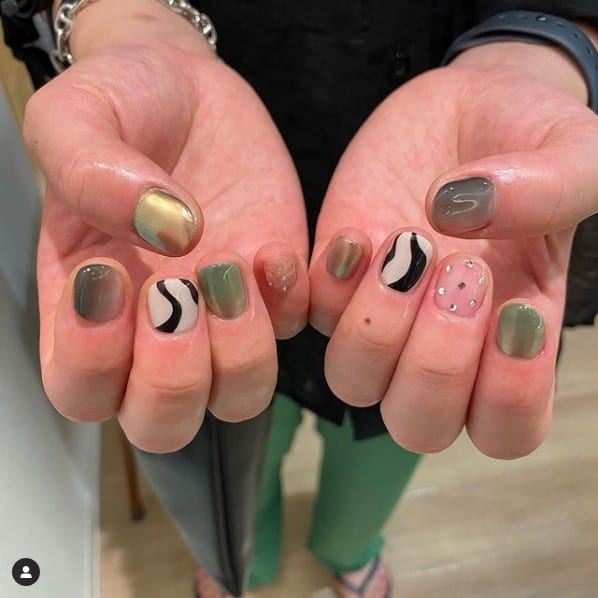 These cute short gel nails remind me of a trip to the zoo. The black and white nails represent zebras, the pink are very flamingo-like, and so on.
I love the eclecticness of it all. I think when you go with different styles for each nail, mistakes are harder to spot. Instead, they look like they belong. That makes this perfect for newbies!
9. Peachy-Orange Summer Nail Art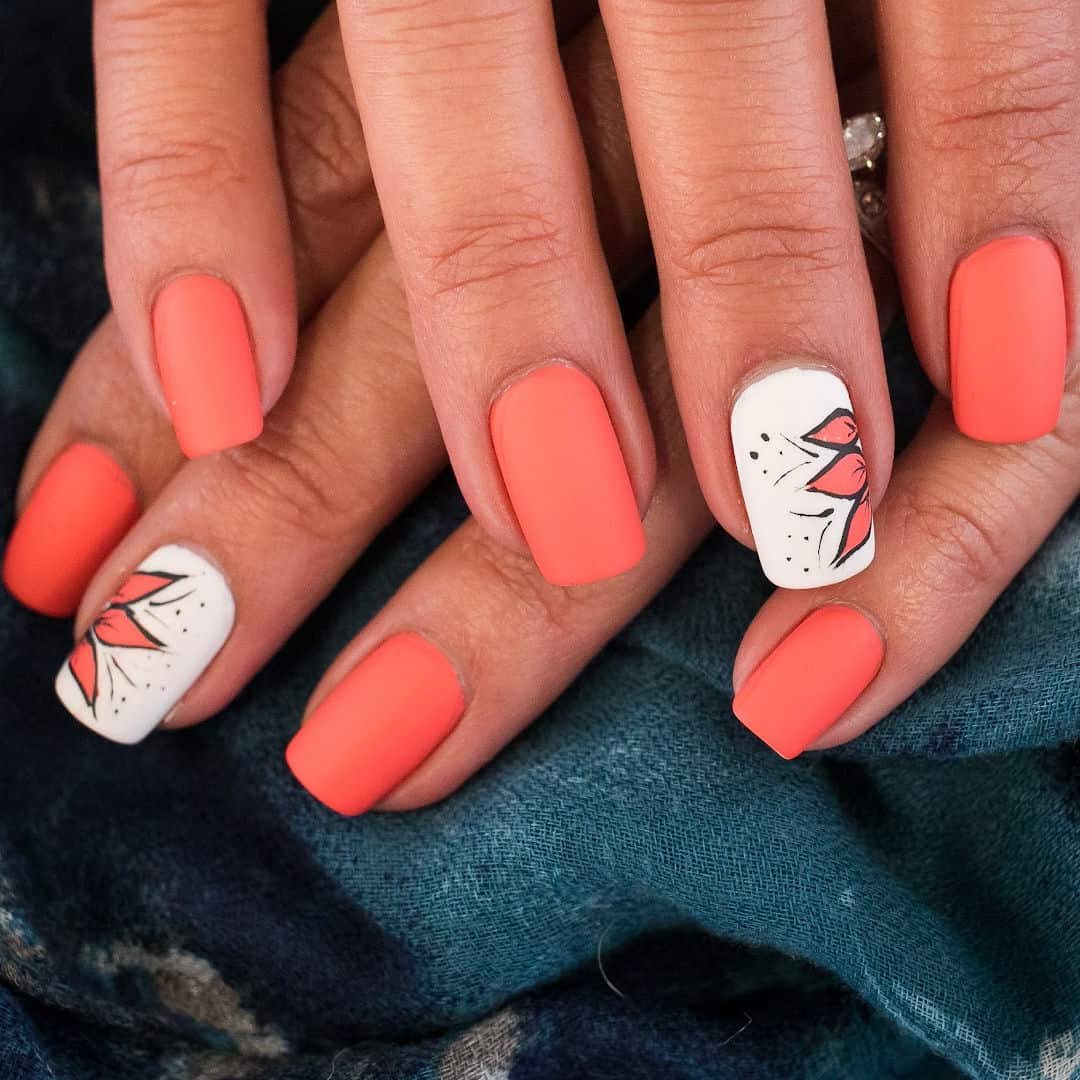 While I can't really pull off orange myself because of my too-pale skintone, I think it looks gorgeous against warmer tones.
Even though orange is more of an Autumn color, I feel like the flowers give them a very summery feel.
They're kind of perfect for August, where we're transitioning from all things bright and sunny to warmer and richer shades, don't you think?
Try this to help get rid of dry skin and raggedy hangnails!
10. Glitter Overload with Alternating Colors
Can't decide what color to paint your nails? Why settle for one when you can do every nail in a different shade? Finish off the look with glittery polish, then lock it all in with a really good topcoat.
Again, I know the model has long nails, but there's absolutely no reason why the style won't work as cute short gel nails, too!
These are just some of my favorite cute short gel nails. Search Instagram and Pinterest for more ideas!
This kit is everything you need for gorgeous glittery nails!
Check this video for a quick recap: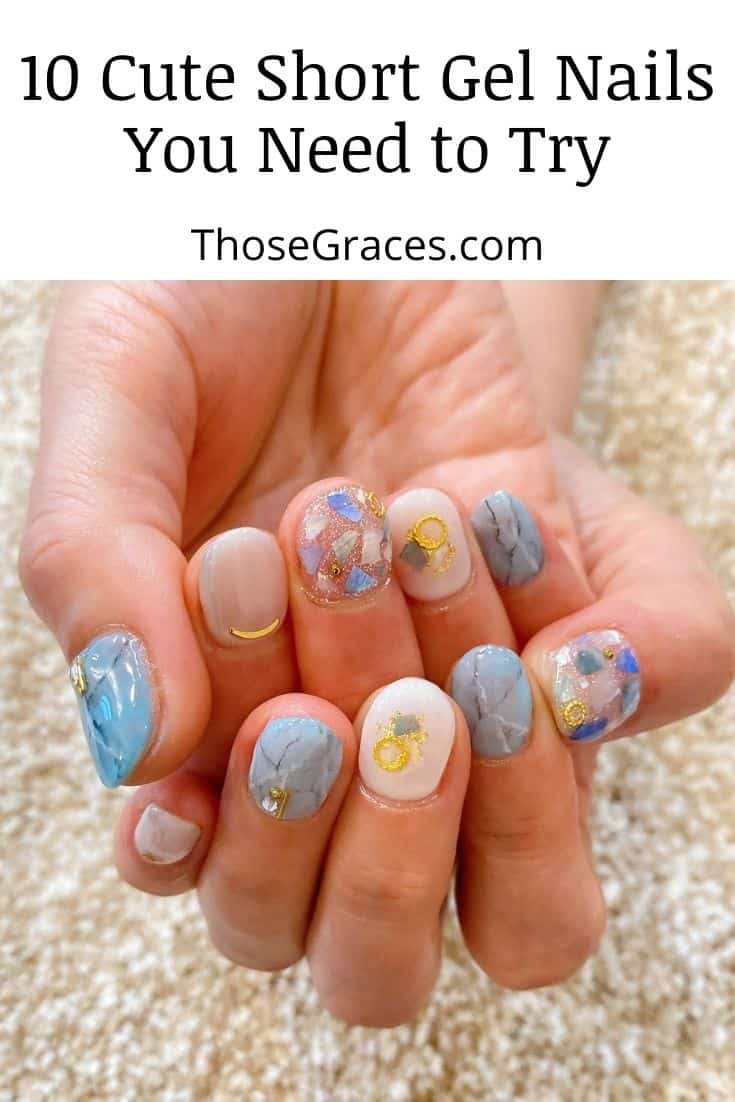 What are your favorite cute short gel nails? Share your pick below!