Curious to know How To Come Up With Tattoo Ideas?
Tattooing, a blossoming venue for any creative soul, is a unique one-of-a-kind art (here's why):
A tattoo is a wonderful form of self-expression – you can use it to memorialize someone you love, for artistic freedom, or as a symbol of your faith and passions.
"But how do I choose a design?" you may ask.
Luckily, I'll help you, so please be patient with me, and I'll show you all the basics (warts and all) of coming up with superb tattooing ideas – keep scrolling…
Key Takeaways:
Brainstorm a unique tattoo idea that holds meaning for you
Look up inspiring art and images
Consider the size, placement, and cost of a potential tattoo
Research the history of different symbols or designs before committing to a specific concept
Get feedback from friends and family on your tattoo idea
CHECK: What Does a Medusa Tattoo Mean?
Coming Up With a Great Tattoo Idea
Writer's block is a phenomenon exceedingly common among writers, but the same pause of creativity can happen to tattoo artists. If it does, don't despair. Persevere – it's worth it!
Why should you care?
As tattoo artist Jaz Paulino rightly points out: "As a tattooer, I find that when people get tattoos for themselves or for their loved ones (family, sometimes friends) they cherish them forever." [1]
It can feel overwhelming when you're trying to develop a UNIQUE tattoo design that helps you express yourself.
There's plenty of inspiration out there, but you want to remain original and AVOID outright copying other artists.
To help you out, we have some EXCELLENT tips and tricks to help you make the most out of the inspiration you find so that you can come up with your own design.
If you're the visual type, don't miss this YouTube guide on tattooing ideas:
Don't Steal Images from Artists or the Web
It's important to remember that images you come across online are the PROPERTY of their respective owners [2].
Don't just look at other people's designs and attempt to recreate them; it's disrespectful and illegal in some countries.
If you find a design you like, reach out DIRECTLY to the artist or studio who created it and ask if they can create a custom design for you.
Check out these easy tattoos for beginner artists.
Gather Reference Images for Inspiration
Think about the type of design you want and then begin to compile a COLLECTION of reference images that convey your ideas.
A single image can inspire you for an entire tattoo, or it may just help to SPARK ideas that you develop further.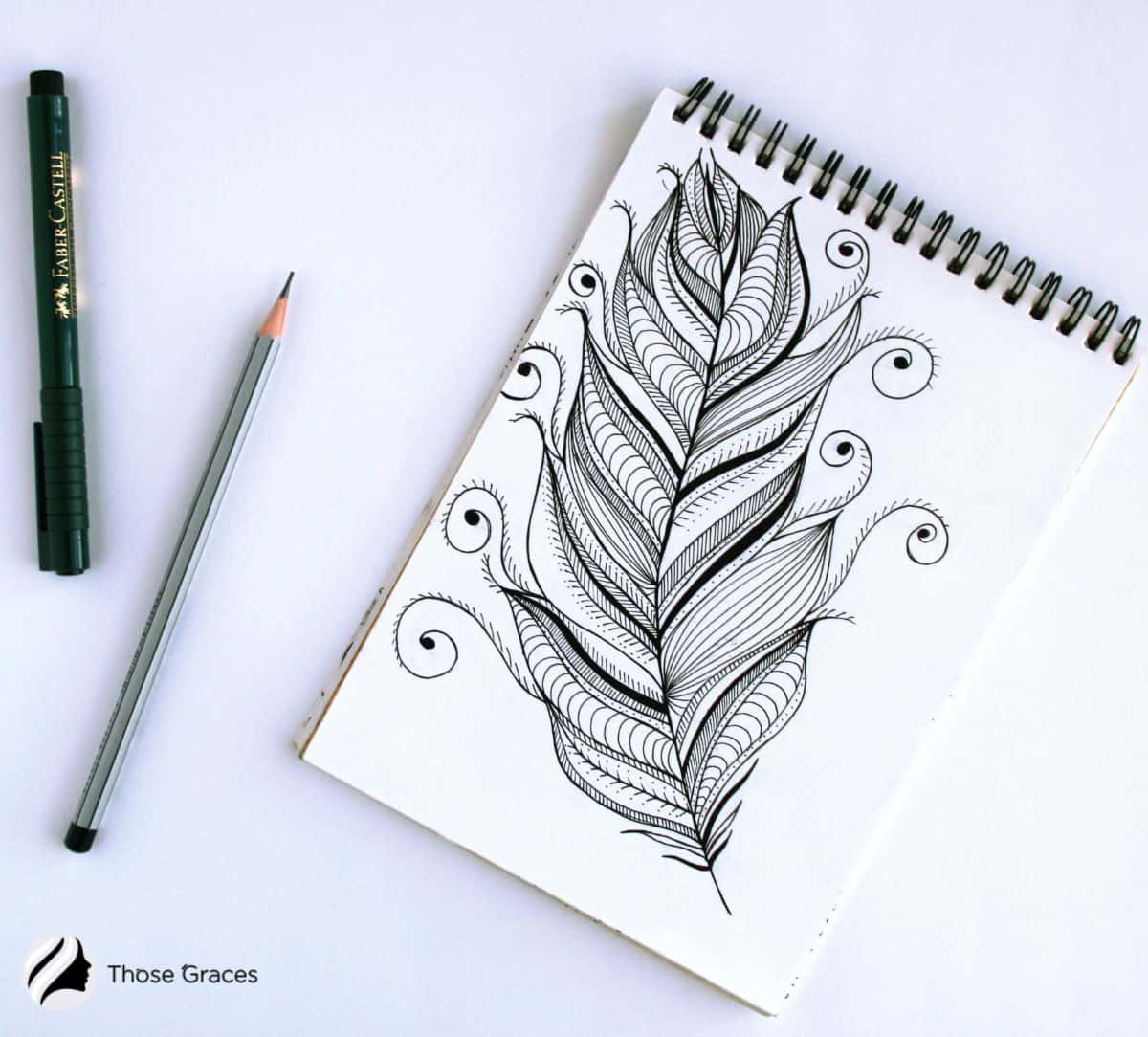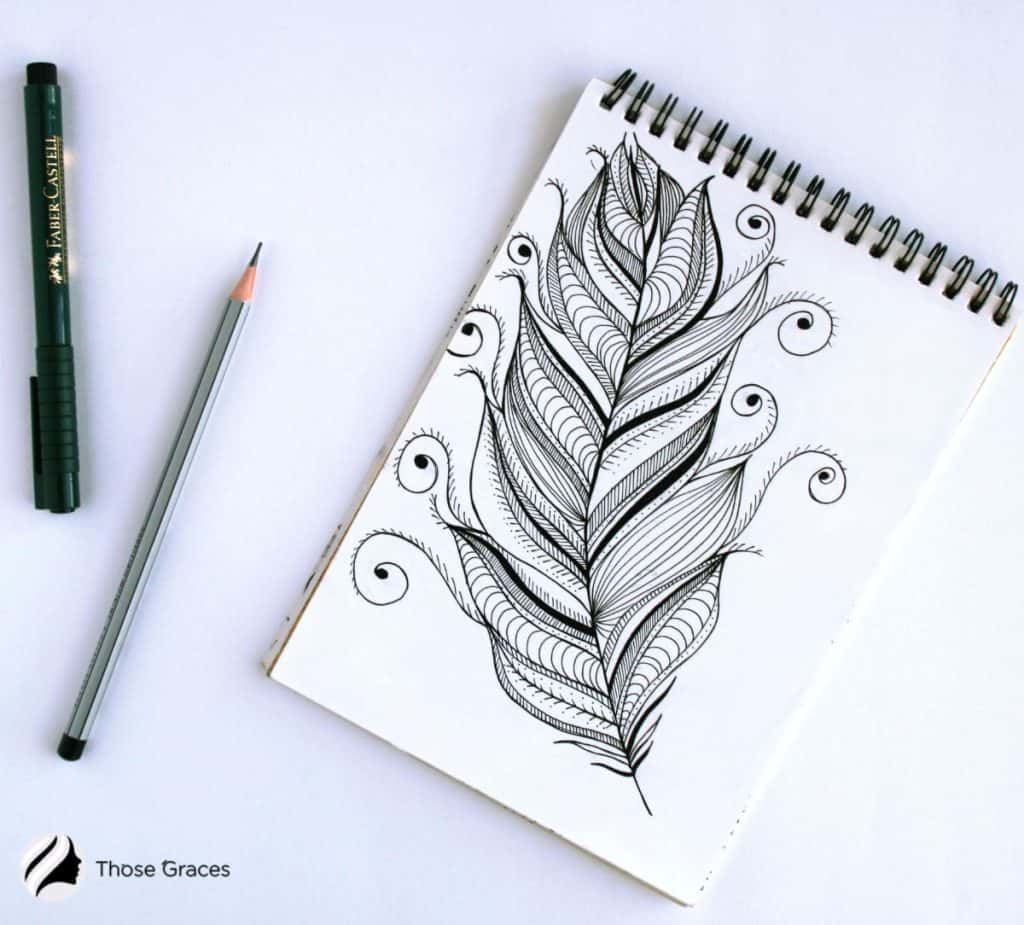 Pro Tip: You can always talk to your tattoo artist about the kind of body art you want if you struggle.
You can search online for images that INSPIRE you, but also keep an eye out for art, photographs, and other sources of inspiration as you go about your daily life.
Don't Add "Tattoo" to Your Internet Searches
It's all too easy to type in a few keywords and get bombarded with images of tattoos, but these will only serve to OVERWHELM you.
Furthermore, you will have a better chance of finding ORIGINAL tattoo ideas if you're looking at unique and inspiring images online that AREN'T already tattooed on other people.
If you're struggling with ideas, try thinking of design elements you want to include, such as symbolism or colors.
Luckily, this process should help narrow down your search and provide more relevant results.
Explore Tattoo Portfolios
Tattoo portfolios are a great source of inspiration. You'll find some AMAZING designs that artists worldwide have created, and you may even come across an image perfect for your tattoo.
Your dream tattoo might be in one of the many portfolios people use for tattoo inspiration.
Many parlors have their PORTFOLIOS on their shop website so you can flick through and see what resonates with you.
Pro Tip: Be sure to respect the work of other artists and only use their images as inspiration, not copy their designs outright.
If you're someone who loves hitting the tanning bed but also wants to keep your tattoos looking great, you won't want to miss our article on the best tanning lotion for tanning bed and tattoos. Check it out!
Experiment with Different Styles
Discovering How To Come Up With Tattoo Ideas is tricky, but it doesn't have to be – let me explain…
Your tattoo will reflect your own personal style, so DON'T be afraid to draw inspiration from and experiment with DIFFERENT tattoo styles and techniques.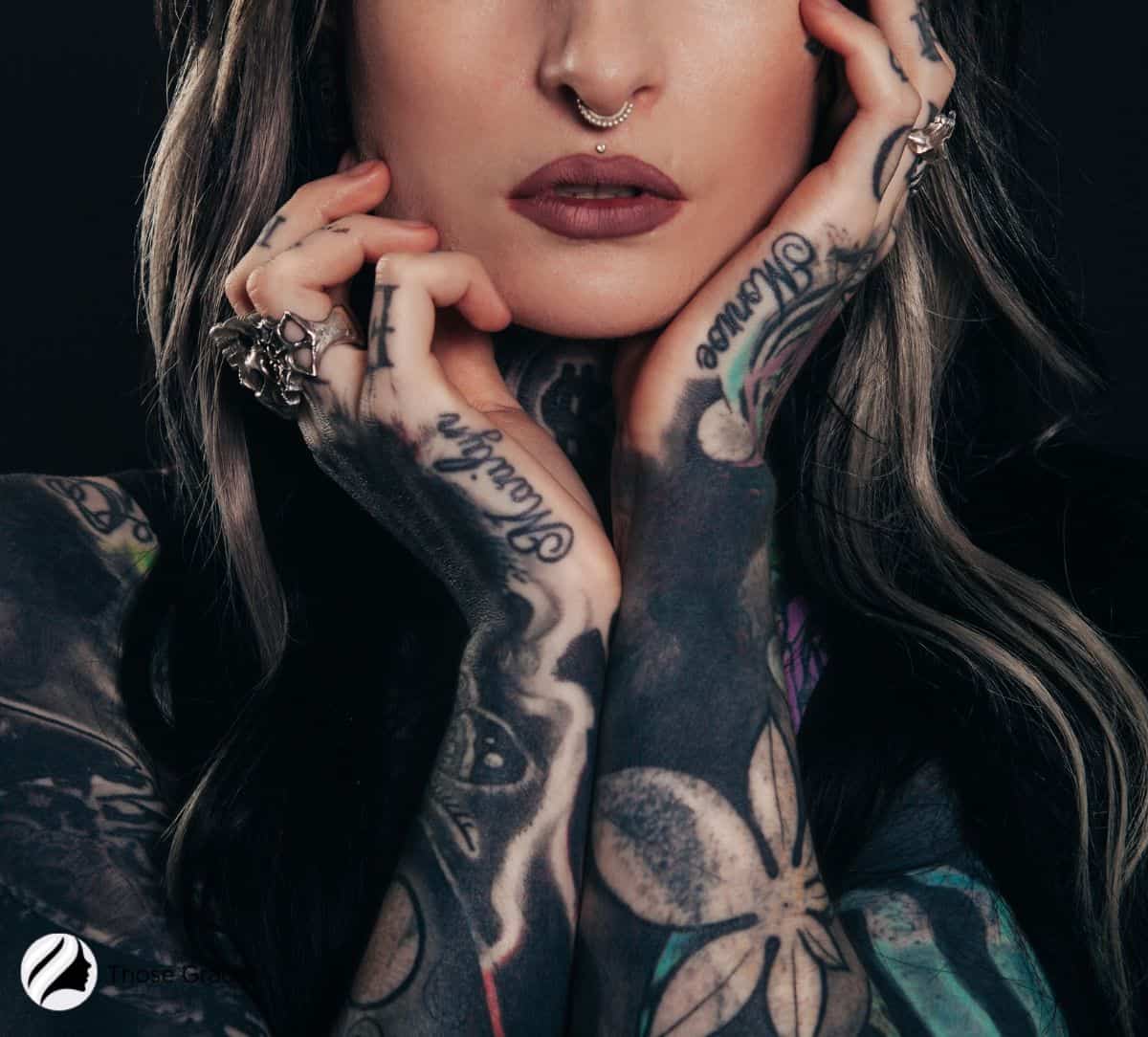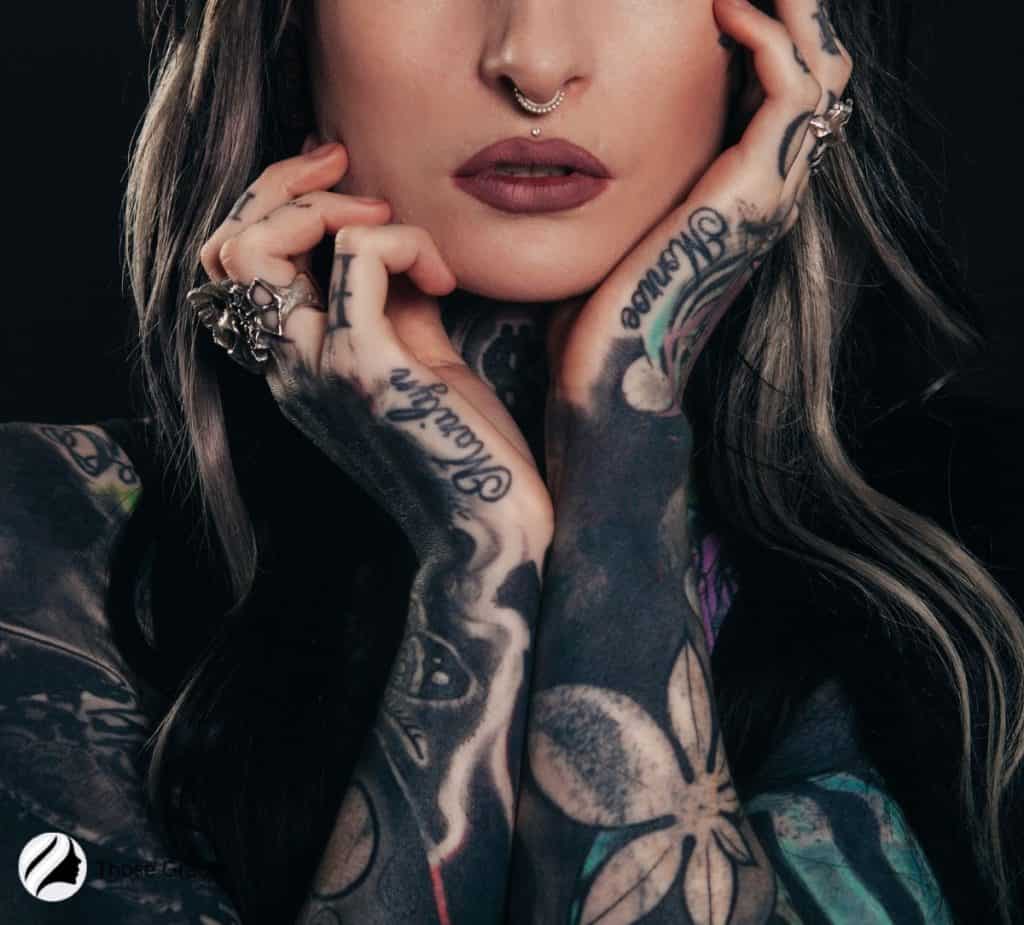 Realistic tattoos are quite popular, and while they tend to be EXPENSIVE and require a lot of work, they're certainly unique ideas.
Not to mention, it makes your body look like an INCREDIBLE canvas.
Whether you choose realism, tribal designs, or abstract art, there's NO right or wrong way to come up with a unique design for your body.
An original tattoo idea can be born from your OWN ideas as well as existing ones.
But why settle for just ONE style? You can also combine tattoo styles from various sources to create something entirely NEW.
Read more about tattoo practice drawings.
Decide Where You Want to Place it
The placement of your tattoo is just as IMPORTANT as the design itself. Think about where you want it to go and how this may AFFECT the design's size, shape, and colors.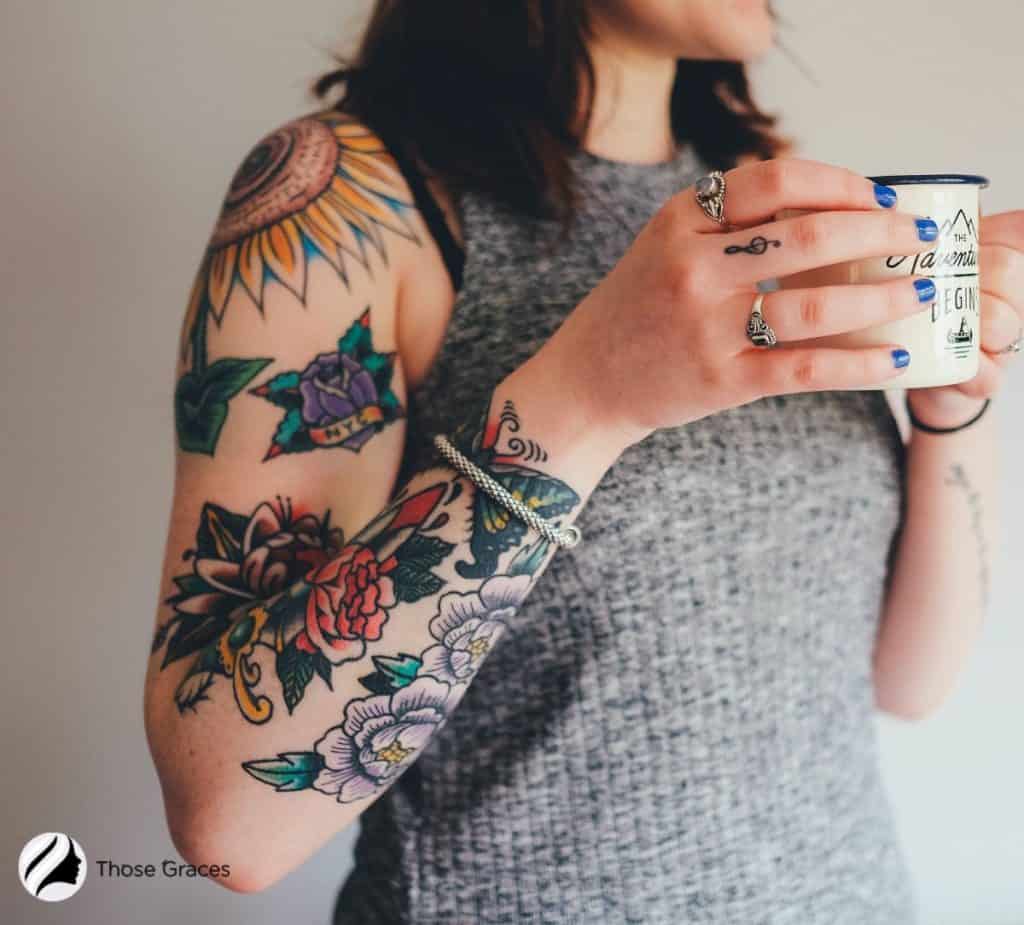 Pro Tip: A permanent tattoo is not something you can change easily, so think carefully about the placement and the tattoo style you want.
For instance, if you're planning on getting a full-back tattoo, your design should be LARGER than something that would fit your ankle or shoulder.
Frequently Asked Questions
Can Tattoo Artists Help with the Design?
Most tattoo artists are more than happy to help you come up with a design that fits your style and expresses who you are. Many will even draw something custom just for you.
Can You Buy Tattoo Designs?
Yes, you can purchase ready-made tattoo designs from various sources online.
However, it's always best to work with an artist directly so that they can create a unique design tailored specifically to your needs.
What are the Most Popular Tattoo Ideas?
The most popular tattoo ideas include symbols, flowers, birds, geometric patterns, animals, and quotes.
You can also get creative and combine different elements to create your unique design.
How Can I Make Sure My Tattoo is Unique?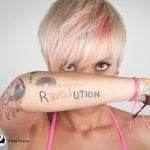 Research and be open-minded when it comes to design styles. Look for inspiration in various mediums, such as art and photography.
You can also combine different elements to create something unique that is all your own.
Conclusion
Now that you're settled and know the secret to How To Come Up With Tattoo Ideas, it's time for a quick wrap-up:
Finding the perfect tattoo design can take some TIME and effort, but it will be worth it in the end.
With a little creativity and research, you'll be sure to come up with an idea that EXPRESSES who you are and looks great on your body.
Just remember to ensure you always use an original design and don't copy them from other artists.
It's UNETHICAL to steal art, and it can be damaging to the reputation of tattoo artists if they are caught doing it.
Resources:
1. Michalak J. How to Choose a Meaningful Tattoo You'll Never Regret [Internet]. Byrdie. 2022 [cited 2023 Jan 13]. Available from: https://www.byrdie.com/how-do-i-choose-a-meaningful-tattoo-3189508
2. Pinched ink: is it wrong to steal a tattoo? The Guardian [Internet]. 2021 Jul 18 [cited 2021 Jul 22]; Available from: https://www.theguardian.com/fashion/2021/jul/19/pinched-ink-is-it-wrong-to-steal-a-tattoo
‌